Kitchen Cabinet Painters In Dublin, Ohio
Welcome to Klappenberger & Son!
We're excited that you're considering painting your kitchen cabinets, and we think that you've made a great decision! As experts in our craft, we specialize in providing unbeatable, long-lasting finishes that will make your cabinets look factory-new.
One thing that sets us apart from other providers is our extraordinary 5-year warranty. With us, you won't have to worry about scratching or chipping- we've got you covered.
We're not just here to provide painting services, however. We also offer additional perks like self-closing hinges and backsplashes for a totally comprehensive experience. Painting your cabinets can be challenging, but luckily, we have created a step-by-step video to make it a bit easier. Check it out anytime at How To Paint Your Kitchen Cabinets Like A Pro.
Feel free to contact us anytime; we're always happy to help!
Recent jobs: Kitchen Cabinets Painters in Dublin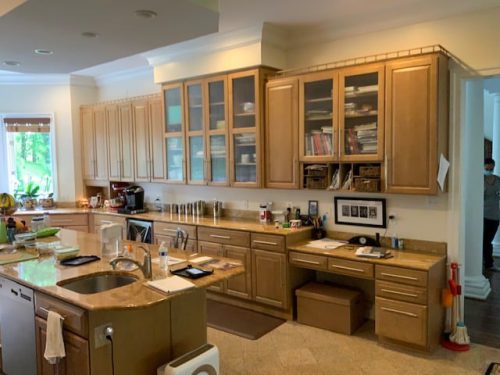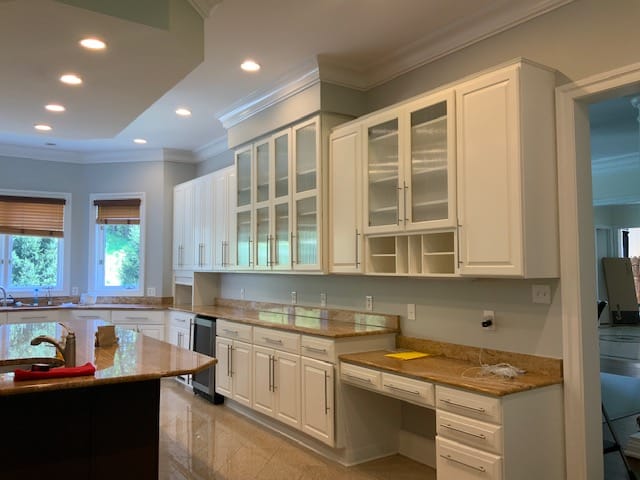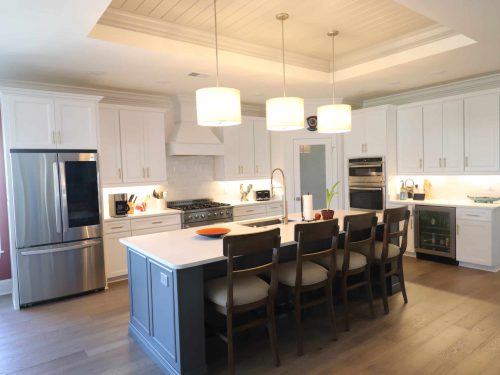 What Does It Cost to Paint Kitchen Cabinets?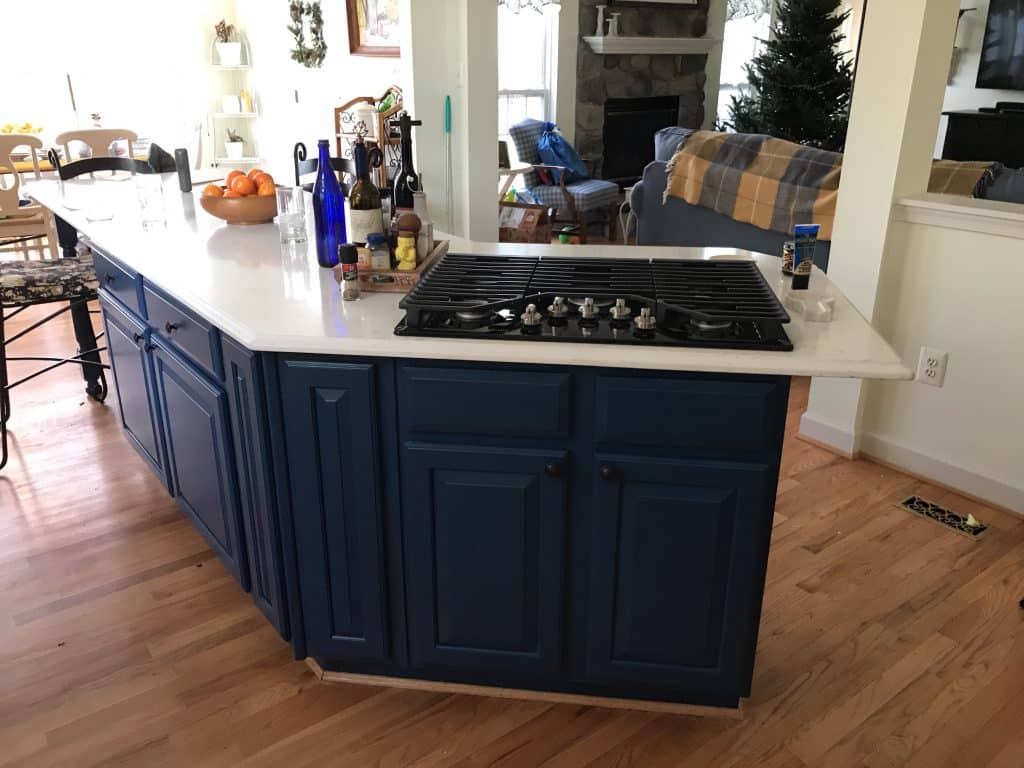 Painting your kitchen cabinets is a cost-effective and efficient alternative to replacing them.
For small kitchens with 26 doors and drawers, we offer a total cost of $3,200.00, while large kitchens with 50 or more doors and drawers would cost around $5,500.
Additional services such as painting the inside of cabinets, changing hardware location, or adding multiple colors may affect the project's overall cost.
As a one-stop shop, our kitchen cabinet painters in Dublin can handle these services and more, providing you with convenience and quality craftsmanship.
At Klappenberger & Son, we offer additional handyman and interior and exterior painting services.
Kitchen Cabinet Painters in Dublin: Using the Right Paint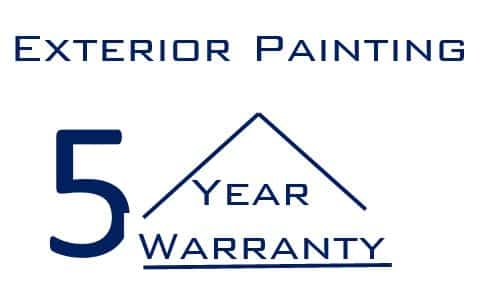 Kitchen cabinet painters in Dublin
We understand the importance of a long-lasting solution for your kitchen cabinets. Our team has tested and retested over a dozen premium "cabinet" paints and found only 4 that won't scratch off. Our extensive experience and thoroughness enable us to offer a 5-year warranty on our kitchen cabinet painting services – four years longer than the industry standard.
At our company, we take pride in every project we undertake. We aim to provide peace of mind by standing behind our work for years. Our team of skilled professionals is dedicated to delivering high-quality services that exceed your expectations.
Kitchen Cabinet Painters Who Have Tested The Paints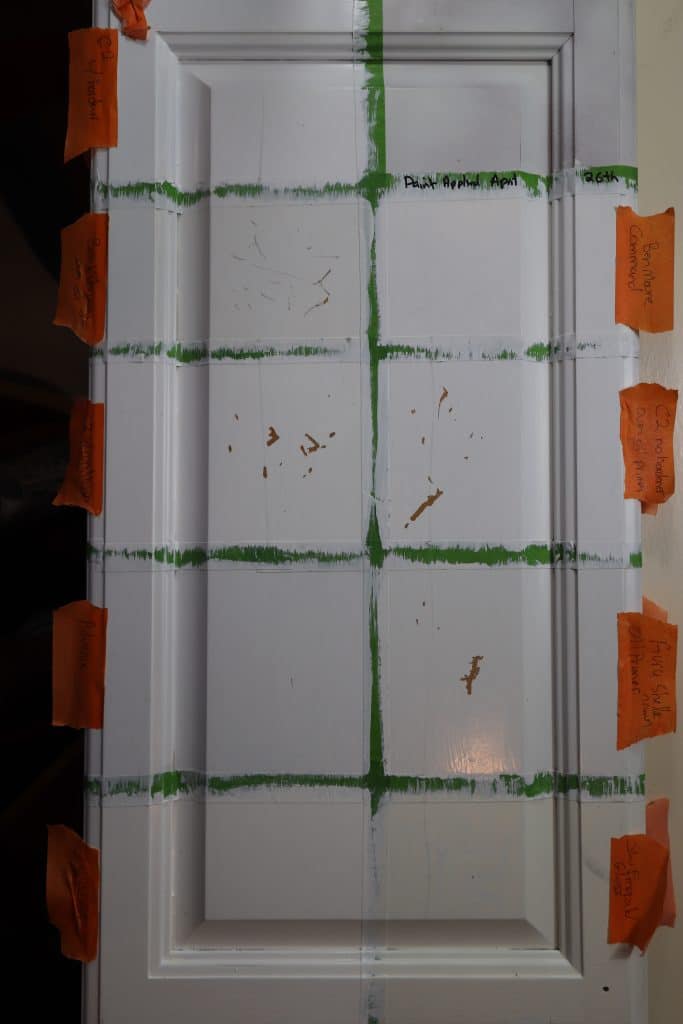 At Klappenberger & Son, we've tested popular kitchen cabinet paints to find the absolute best performer. After analyzing more than a dozen options rigorously, we've determined the top-ranking paint that will exceed your expectations and stand the test of time. You can trust our expertise and thoroughness, as we only settle for the best for our clients. Experience the superior quality and long-lasting durability of our recommended kitchen cabinet paint, and you'll never settle for anything less again.  
We have tested the most popular kitchen cabinet paints sold by Sherwin Williams, Ben Moore, and Behr paints:
So why settle for a 1-year warranty when you can trust in our 5-year guarantee and enjoy your beautifully painted cabinets for many years ahead?
How Long Does It Take To Paint Kitchen Cabinets?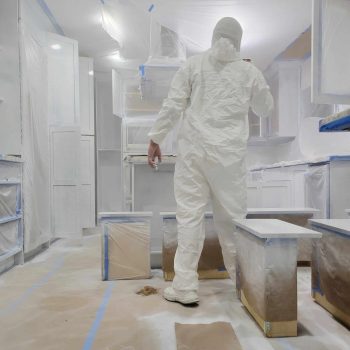 We are pleased to inform you that we fully comprehend how valuable your kitchen is within your household. 
As a result, we strive to complete your cabinet painting project in no time so you can swiftly resume your daily activities with ease.
Our team never engages in unprofessional conduct like reducing our workforce or deserting a project midway.
We ensure that once we commence working on your project, we will be fully devoted and available until completion.
Trending 2022 & 2023 Cabinet Colors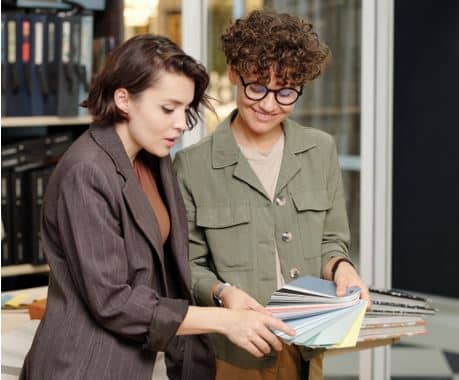 It is common to see two or even three colors on kitchen cabinets.  Applying different colors on the bottom cabinets and island is a terrific way to transform your kitchen without spending much money.
We can also glaze or antique the cabinets if you prefer a more distressed look.
When we arrive for an estimate, we will bring over 100 trending colors in 2023.  Our estimator can tape these beautiful 8″ x 11″ sheets to the cabinets to show you precisely what your new Dublin cabinet paint job will look like!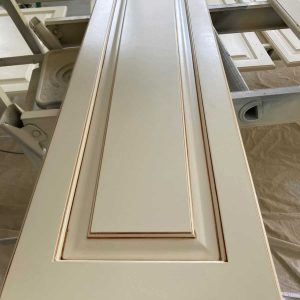 Don't forget About All The Creative Handles and Pulls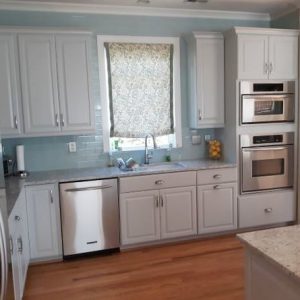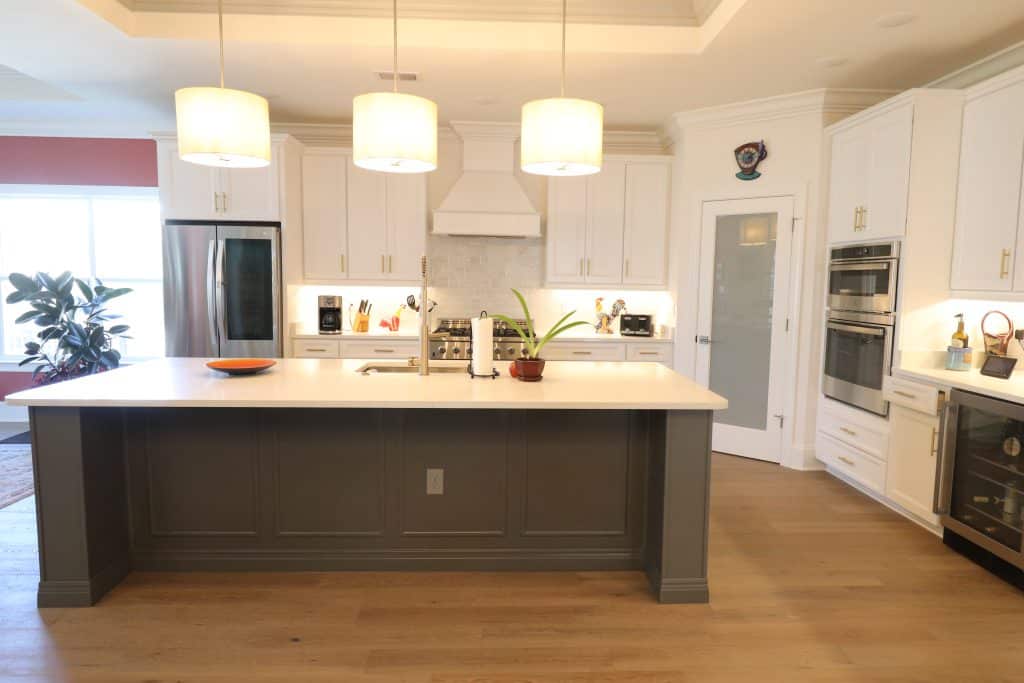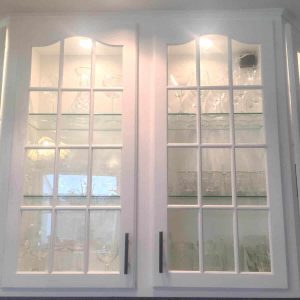 Customer Reviews for Our Painting Franchises
Want to know what it's like to work with us on your professional interior painting project?  Just ask our happy clients!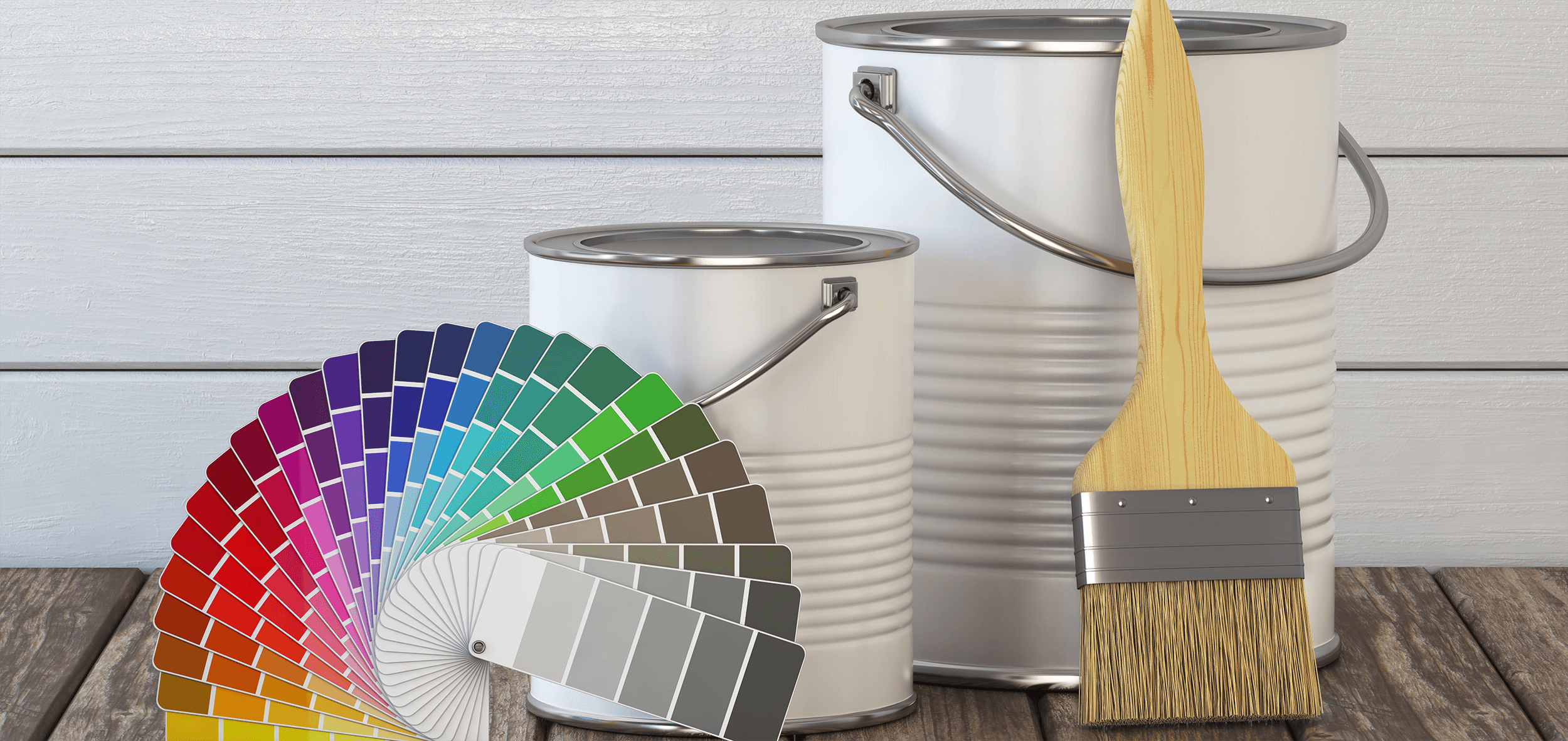 John Carpenter
Google Reviewer
From the front office to the painters, they were 5 stars. So, if you're considering painting your home, please give them a try. Also, they are a pleasure to work with and cleaned up.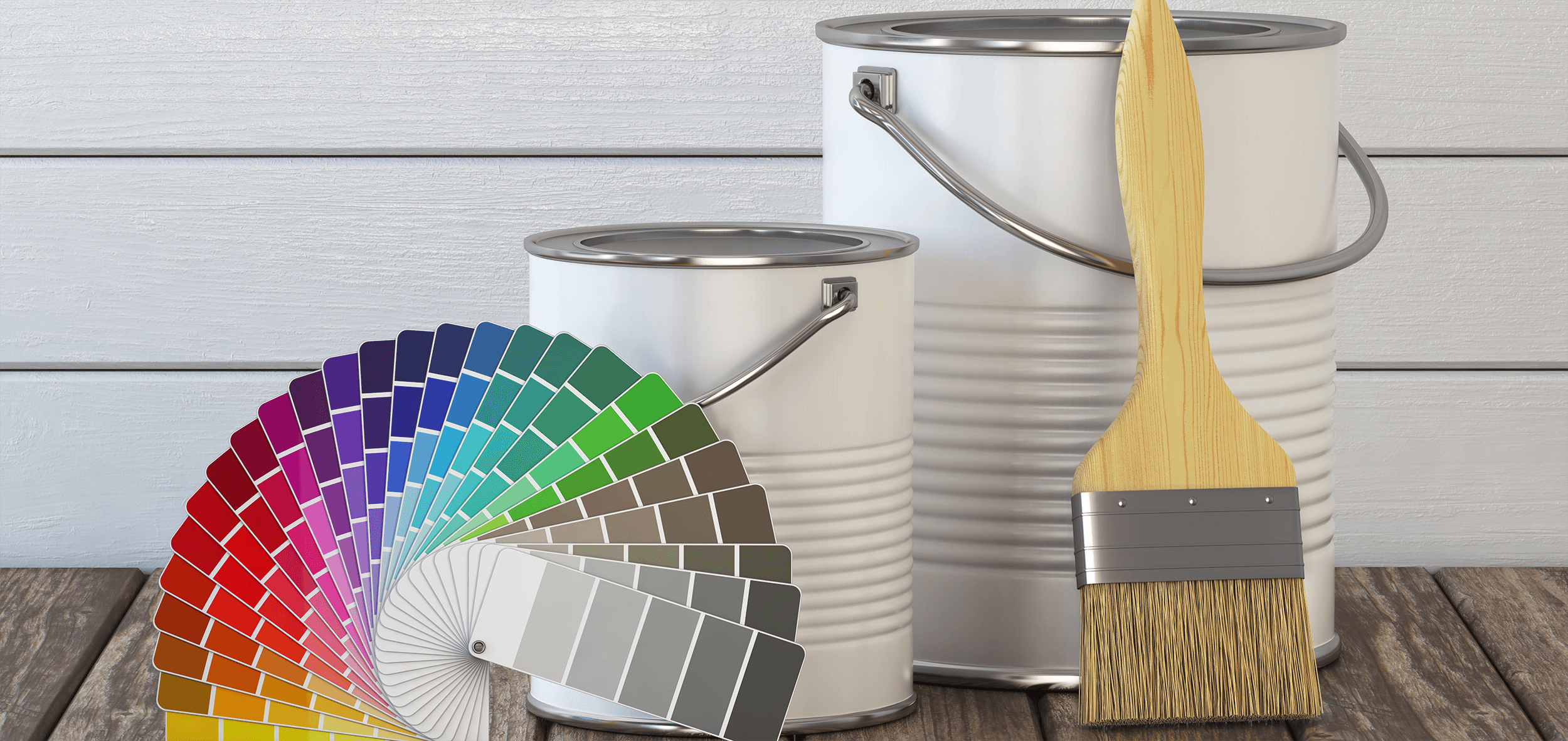 Deborah Gomes
Google Reviewer
As a property manager, I have many vendors that I contract for services; however, Daniel is always my first call. Why? Because he is professional, prompt, and provides me with an itemized estimate.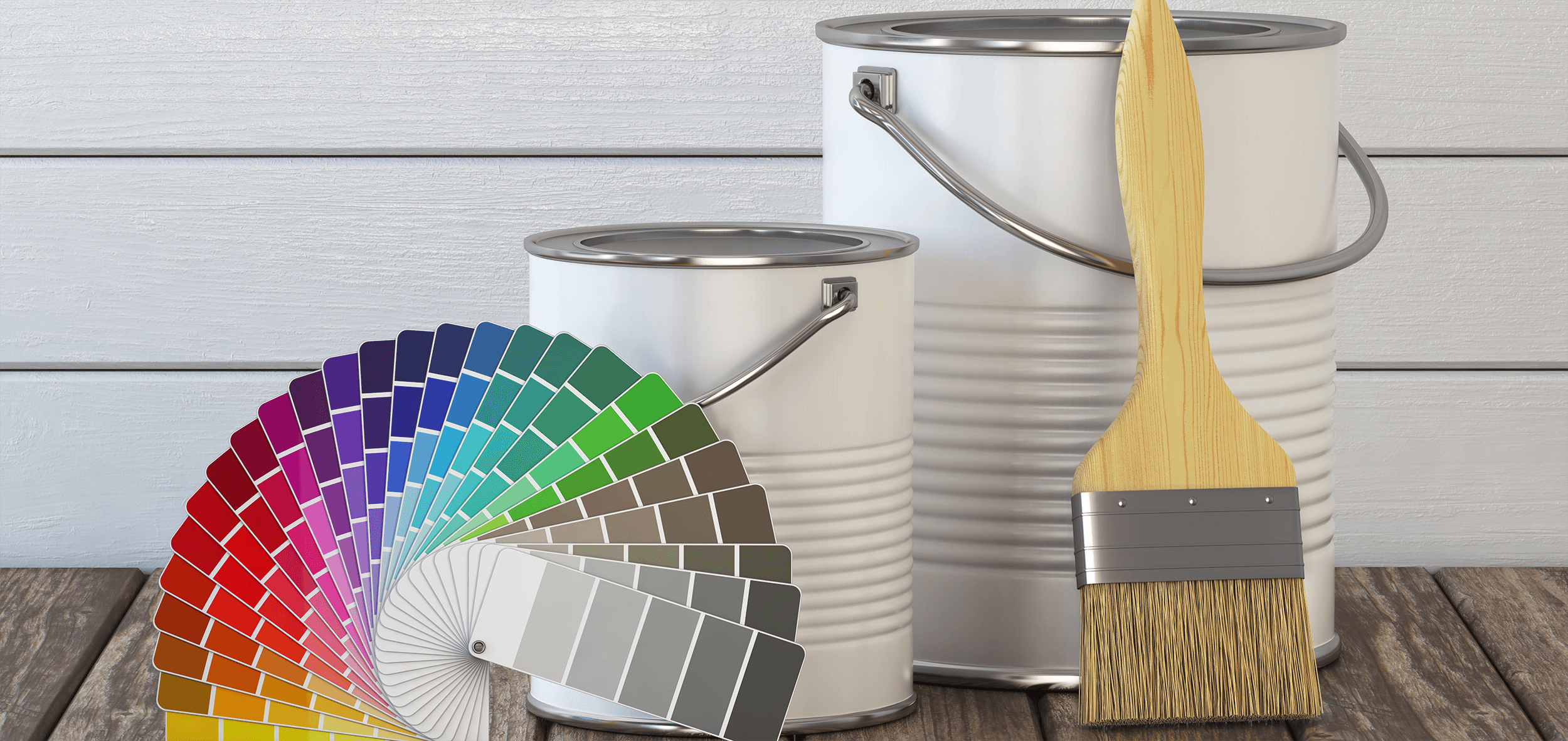 Rachel Grice
Google Reviewer
Arturo provided an estimate, and the crew got started quickly. They were prompt, and I am thrilled with the final paint job and the work ethic. All crew adhered strictly to COVID guidelines and wore masks the entire time. In conclusion, Arturo was a pleasure to work with, and I give them 5 stars.
Four Reasons To Choose Klappenberger & Son for Your Kitchen Cabinet Painting
Regardless of what we are painting or repairing, our kitchen cabinet painters in Dublin will leave behind only the most professional, durable products that excite you to show off the kitchen cabinet painting of your home.
The DIYER Tips For Great Kitchen Cabinet Painting
To have your cabinets looking like factory finish, you will need to do a few things:
First, the cabinets must be cleaned with a degreaser.
Second, sand all surfaces so the cabinets are scuffed up.
Third, wipe clean with a tack cloth.
Fourth, prime with a shellac primer.
Fifth, lightly sand with 220 or higher grit sandpaper and remove dust with tack cloths.
Sixth, apply two coats of cabinet-grade paint.
Seventh, sorry, I forgot to mention removing hardware.  After the painting has dried for 24 hours, you can reinstall the hardware.
If you want your kitchen cabinets to have a factory finish, you will at least need to spray the doors and drawers.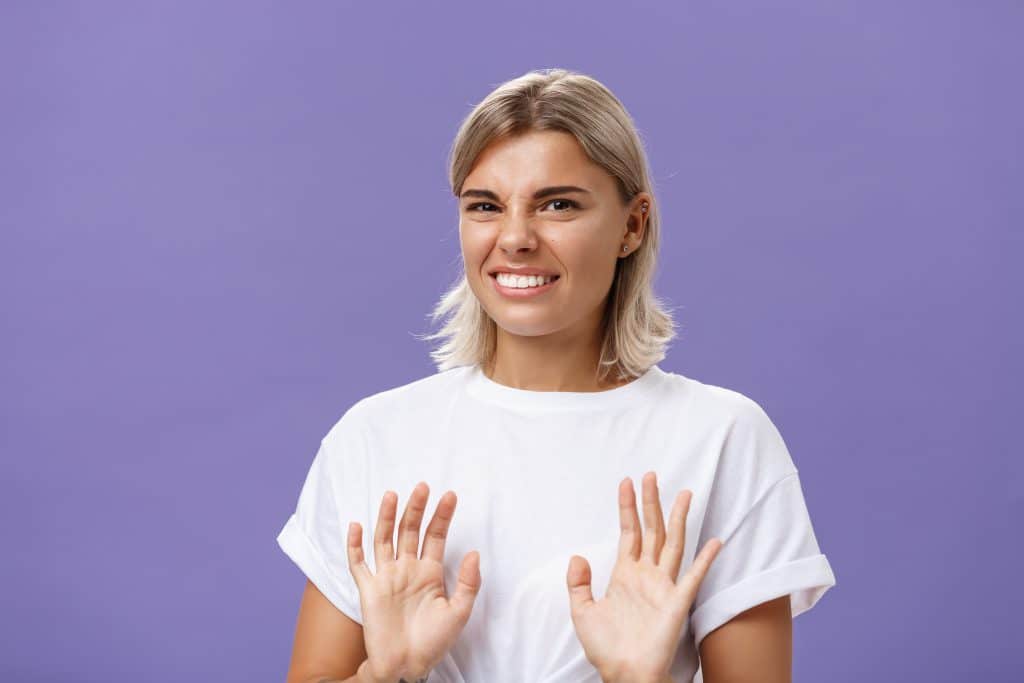 FYI – buying a DIY sprayer will not give you the same results.  The cheap sprayers don't have adequate pressure to correctly spray the paint, resulting in an orange peel effect. 
If you refuse to buy a sprayer and learn how to use it (I don't blame you), watch this fantastic video: How To Paint Kitchen Cabinets Without Spraying.
To learn more about who has the best cabinet paint in your area, visit What The Best Kitchen Cabinet Paint Is.
We also cover that topic if you are unsure if you should use latex or oil paint.
Or you can always call us and know that the job will be done right.  That's why we can offer a 5-year warranty on our kitchen cabinets. 
Here Are Some of the Best Kitchen Cabinet Painters in Dublin!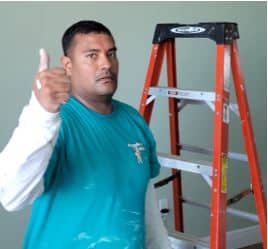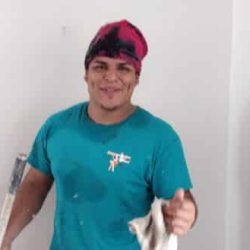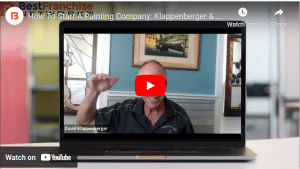 We were featured on Best Franchise Networks' Podcast – check it out!
Read More »