Klappenberger & Son - Professional Bathroom Remodel
Schedule Your Free Quote Today
Did you type in Bathroom Remodel Near Me?
Don't Throw The Baby Out With The Bath Water!
Are you ready for a bathroom remodel?
Bathrooms are one of the most active rooms in your home.  From getting ready for work in the morning to soaking at the end of a long hectic day. It is important to keep it updated and functional. This would include having working outlets, faucets, showers, tubs, showerheads, and vents.  If these are not at your desired level, perhaps a partial or full bathroom remodel may be your solution.
Partial bathroom remodel
Sometimes a few improvements are all that is needed.
Faucets and toilets that drip intermittently are not only annoying but can have a significant effect on your water bill.  Klappenberger & Son can replace faucets or the guts in a toilet, saving you the cost of paying premium dollars for a plumber.
Has Your Vanity Lost Its Vanity? 
Old vanities with old faucets and cabinet doors that don't close properly might indicate that it is time for something new.  If the floor still appeals to your taste, then perhaps replacing the vanity is all you need. 
It is important to consider that changing the width, height, or adding drawers can affect the plumbing.  Moving the plumbing might therefore be necessary. We work with licensed plumbers who can make all necessary changes. 
Many of these plumbing repairs do not require the specialized expertise of a licensed plumbing company.  You can call on  Klappenberger & Son to handle replacing valves, faucets, and toilet parts.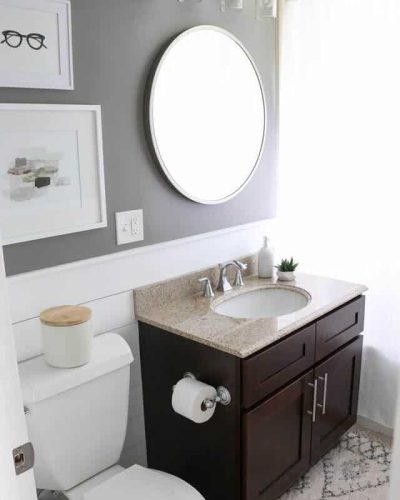 What is Your Bathroom Remodel Budget?
Whether it needs a fresh coat of paint or a complete bathroom remodel, we have you covered.  
But before we get started we need to listen to your needs, wants, and budget.  Knowing the budget is perfect for coming up with creative solutions to real limitations.  
We can offer real money saving tips to having you get want you want and keeping affordable.   
One important piece I recommend is to keep the bathroom remodeling cost in proportion to what the house is worth.  For example,  if your house is worth $500,000 dollars your master bathroom remodel should be around $18,000 – $31,000 dollars.  That is still a wide variance,  but cost will vary depending  on the size and materials.   According to Remodeling a mid grade bathroom costs about $21,400, or $611 per square foot.
Bathroom Remodel Services in DC, MD, VA, FL
 Klappenberger & Son is ready to assist you. We're a local company that offers a host of high-quality bathroom  services, including
Toilet Repair and Installation
Do you need help with a toilet repair issue? Is it time to install a new toilet in your home?  We're a local company that offers a host of high-quality handyman services, including professional toilet repair and installation work.
Sink and Faucet Installation
Is your faucet leaking?  Are you tired of the way your outdated sink looks and want to make an upgrade? Are you in the process of remodeling your bathroom and want to add new raintree fixtures?
Replacing A Shower Diverter
A shower can have one of many types of diverters. Some operate by pulling a pin knob or pushing a button, while others feature a handle located between the hot and cold knobs that you flip up or down. Our well-trained, experienced technicians can execute a shower diverter handle replacement or any other installation project. You'll get a properly functioning mechanism that will provide reliable results for years to come.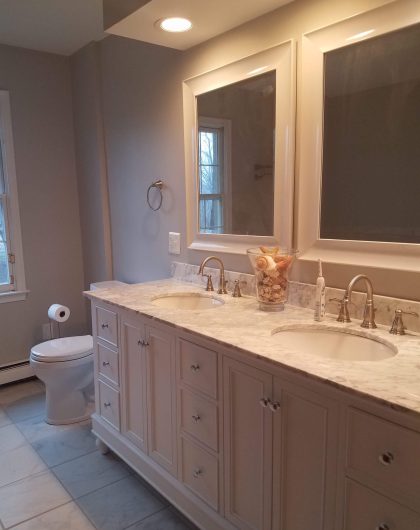 Let Klappenberger & Son Take Care Of Your Bathroom Remodel
Are you tired of looking at dated and unpleasant bathroom fixtures and decor? If so, trust the trained, experienced, and knowledgeable bathroom remodeling experts at Klappenberger & Son to help you create the bathroom of your dreams. 
We have over 30 years of experience and pride ourselves in offering personalized bathroom remodeling.  Whether you want a shower diverter replaced or a new vanity and faucet, we are your one-stop shop.  
For the convenience of our customers, we also offer free in-home consultations, warrantied workmanship, and free project estimates.
Customer Reviews For Our Handyman Bathroom Services
Want to know what it's like to work with us on your professional handyman project? Just ask our happy clients!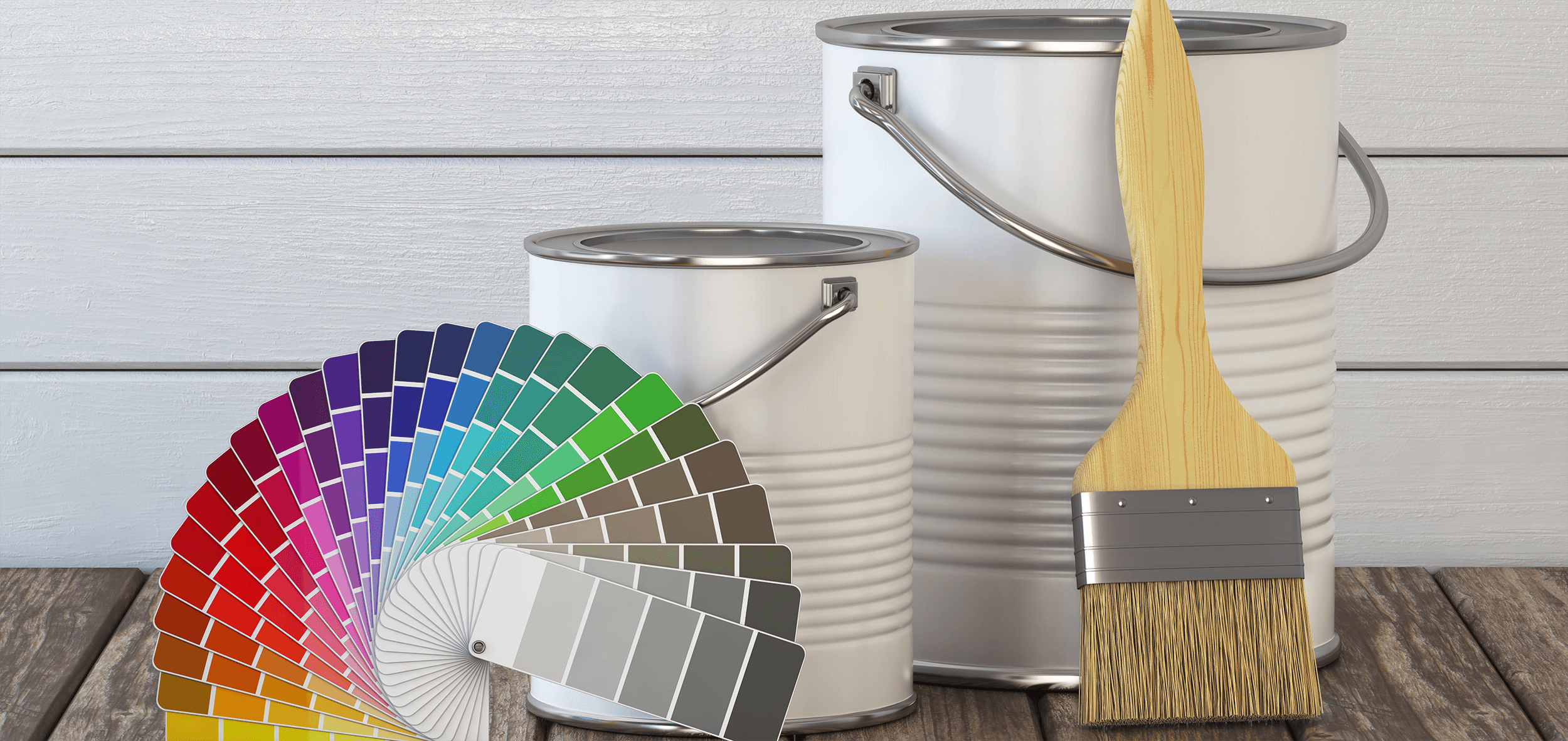 Russ Gronsky
Google Reviewer
Excellent overall experience with Arturo and this company. From the start they are very professional, have multiple checks by the owner throughout the project, communicates well and reasonably priced. Very good experience and would highly recommend.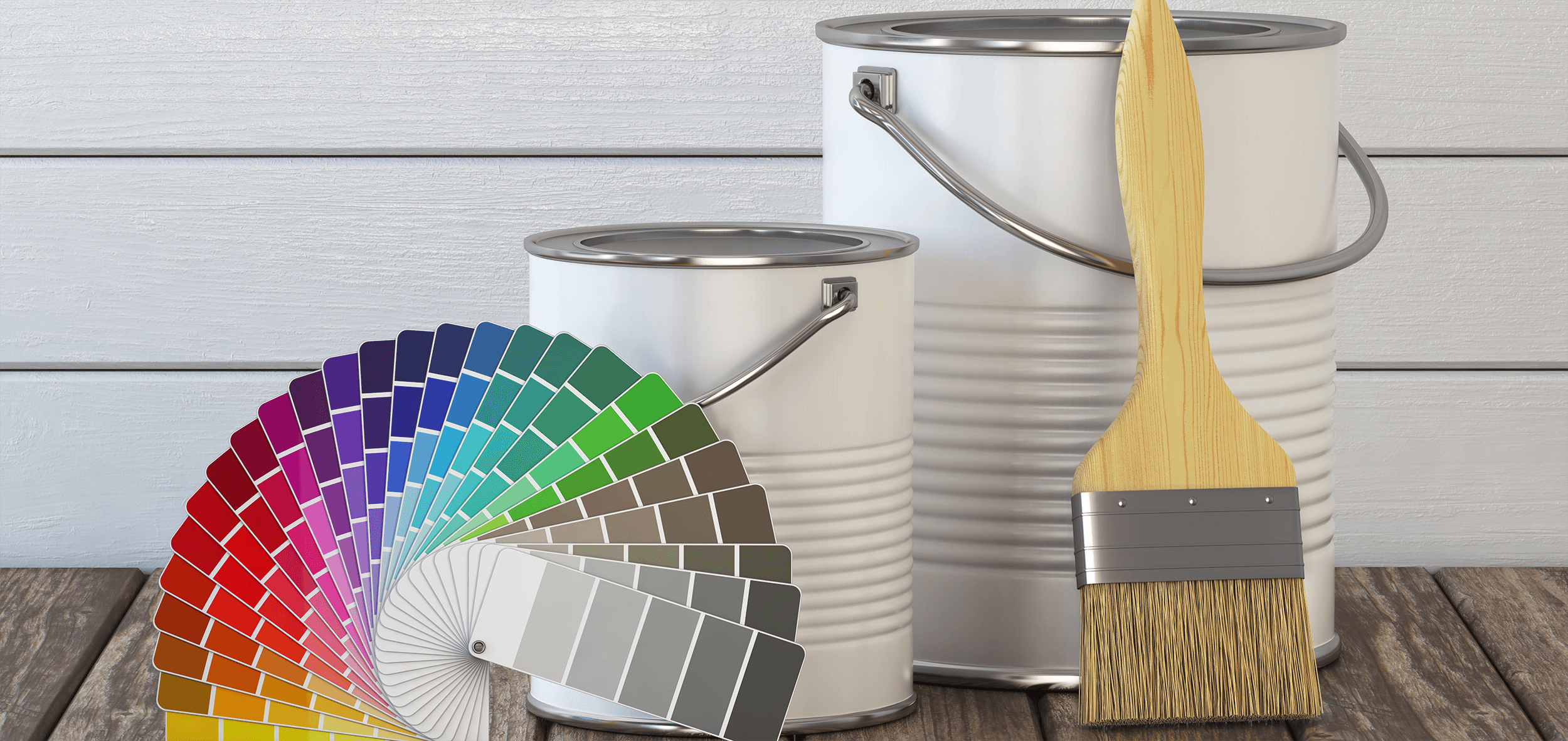 Harriet M.
Home Advisor Reviewer
Joe and his team (Wil, Raoul, and John) were amazing-always on time, did great work, and cleaned up each day. The job was done when promised. In conclusion. they were a pleasure to work with, and I would highly recommend them!
Why Choose Klappenberger & Son For Your Bathroom Plumbing Services?
We believe a remodeled bathroom that is done properly will bring in a 110% return on investment. From increasing your homes worth to improving your bathroom's functionality on a day to day basis. For all our home improvement projects, we guarantee to provide professional solutions, affordable services and quality workmanship that will exceed your expectations.