Exterior Painting in Edmond, OK
We have over 30 years of experience, so believe me when I tell you that it is impossible to know if your exterior painting in Edmond, OK  will last or not until a few years pass. 
Just because the house looks great doesn't predict how long the paint will last.   Yes, even if they used the best materials it could start peeling in less than a year.  Few if any painting contractors use these 5 proven steps that allow us to warranty our exterior painting in Edmond, OK for 5 long years!
Five main variables cause premature failure of paint.  Please consider these the next time you need to have your home painted.
The truth of the matter is I don't think most painting contractors abide by these guidelines. This does not lessen the fact that they still exist. 
Since the early 1990s, Klappenberger & Son has been painting the exteriors of homes.  So, we know –what works and doesn't.
The 5 Steps to a 5-Year Warranty: 
Power washing properly
Using a moisture meter
Choosing the right primer
The right amount of topcoats
Working in cooperation with Mother Nature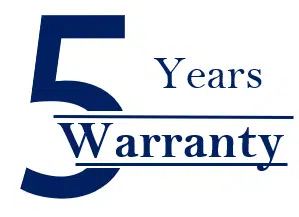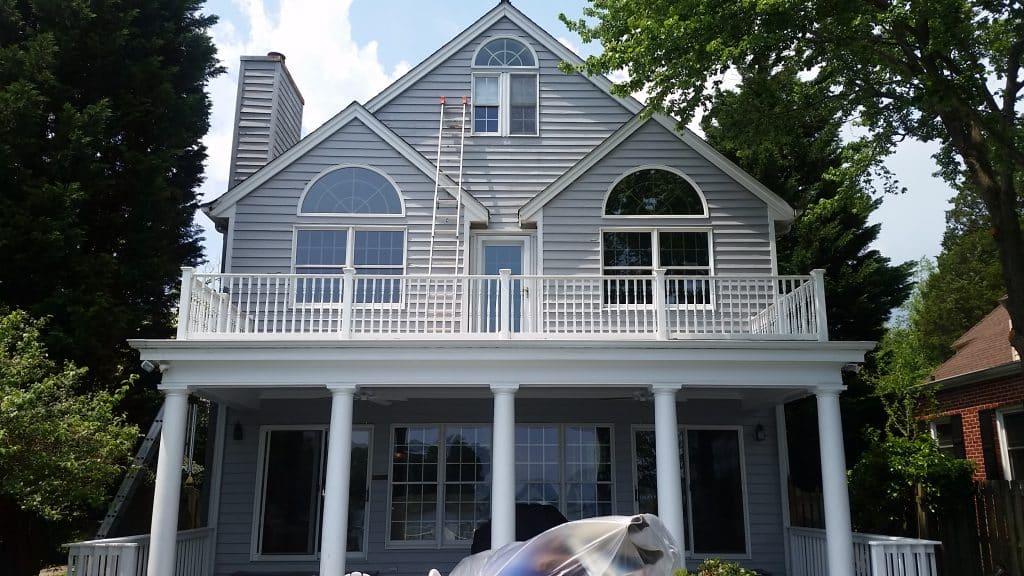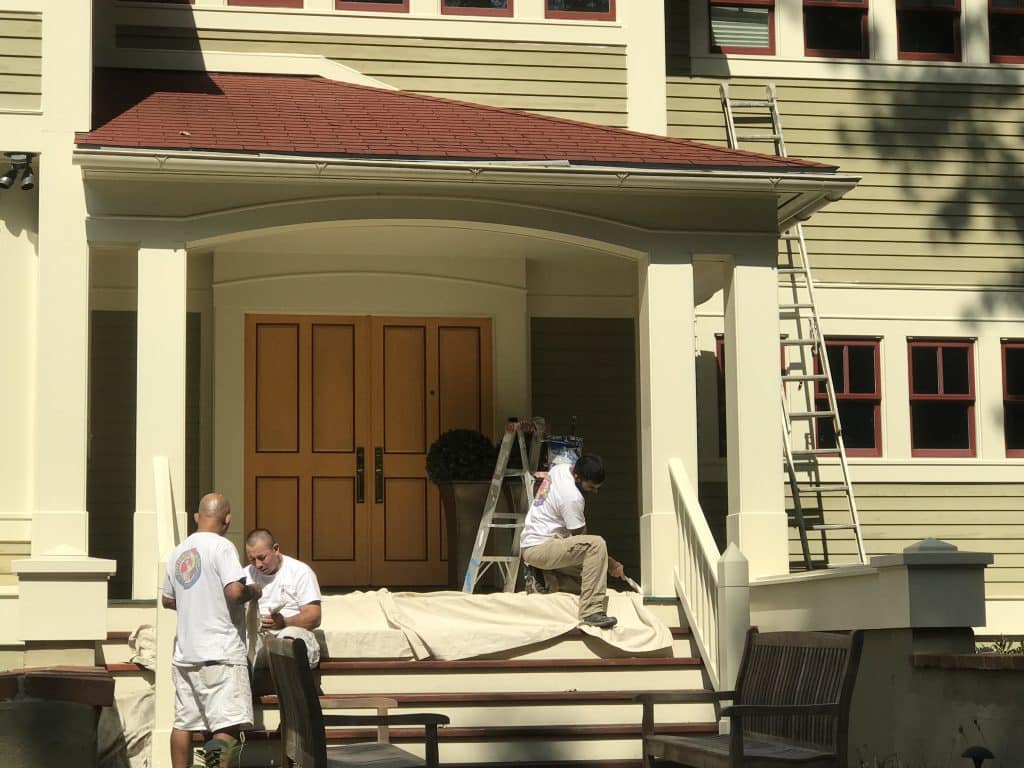 Klappenberger & Son - Edmond's Exterior Painting Company
Klappenberger & Son is a top choice for exterior painting in Edmond, Oklahoma, regardless of the size of your property.
We have 30 years of knowledge and expertise to help you secure and beautify your residence.
We're not only a painting company; we can also help you with carpentry and other handyman tasks around the house.
Replace decks and handrail
This makes us an ideal one-stop-shop to get your most prized position looking amazing.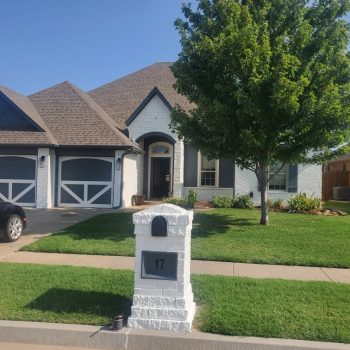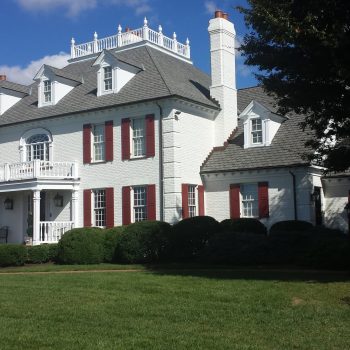 Exterior Painting in Edmond: Why Choose Us?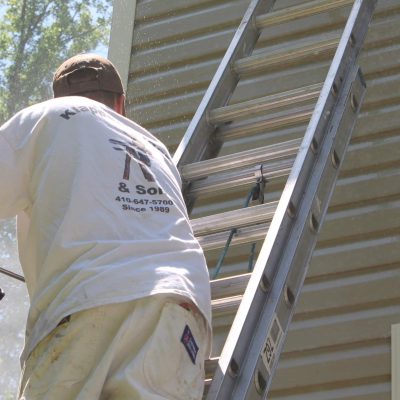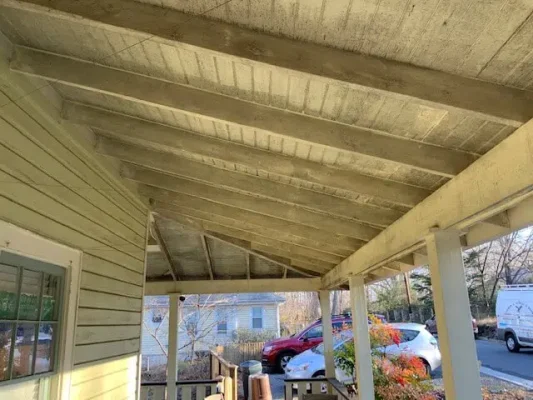 Step 1.  Proper Power Washing Techniques
Rather than using high pressure, we use chemicals to power wash or pressure wash your home's exterior. We leave the high pressure to the Time Share reps.
A minimum amount of chemicals is used to eliminate mildew and clean the house of any dirt or pollen that has accumulated.
It is safe to use our cleaning solutions by your plants and flowers.  It will not affect them.
Note: We require fifteen minutes of exposure time for this chemical.
Why?
Fifteen minutes is the amount of time necessary to kill the mold spores, or they will grow through the paint.
FAQ:  About power washing.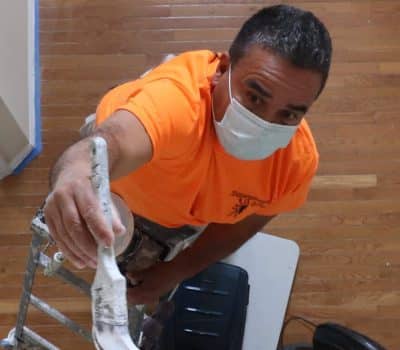 GET YOUR FREE HOUSE PAINTING ESTIMATE NOW!
Enter your name, email and phone number below.  One of our friendly staff members will get back to you within 60 minutes to schedule your free exterior painting estimate.  We can't wait to meet you!
Step 2. The Moisture Meter
No matter how hard you try, you will never be able to tell just by feeling if the wood is dry enough to paint it.
Moreover, a surprising number of painters don't even have access to a moisture meter.
I'm baffled as to why this isn't as essential as a paint can opener.
Water, it should be noted, is the most common cause of paint peeling.
Almost all paint requires the moisture content to be below 16%.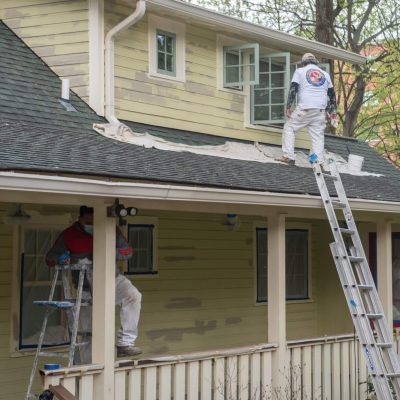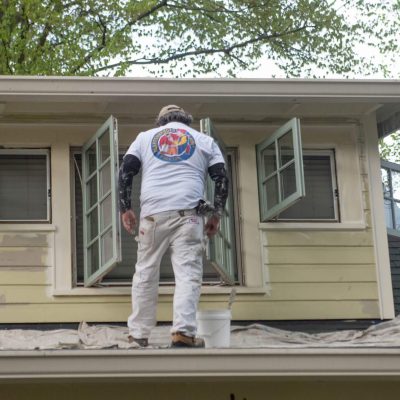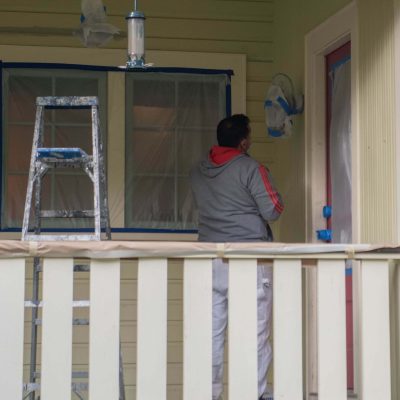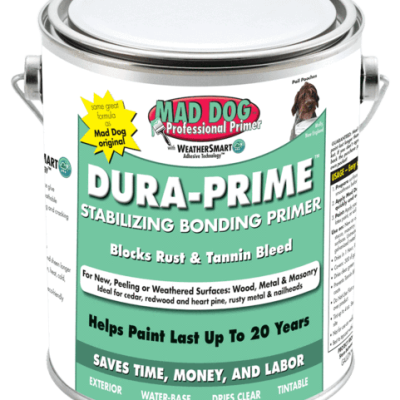 Step 3.  Choosing the Right Primer
For exterior primers, there is no one-size-fits-all. It doesn't matter if you're painting pine from Georgia or Canada; the primer is different.
Choosing the incorrect primer might lead to disastrous consequences –  The paint is going to come off.
Why?
You must have a consistent rate of expansion and contraction in your wood, priming, and finish.  In fact,  Oklahoma's abrupt seasonal shifts necessitate uniform expansion and contraction of all three surfaces.
The optimal primer for your surface can be determined by consulting with Klappenberger & Son.
Step 4.  Exterior Painting in Edmond, OK:  One Coat or Two?
Did you know that applying two coats of paint helps to fulfill the warranty and extends a paint job life for years?
For example, the picture on the right clearly shows where someone brushed the edges and seams and then painted the exterior wall with a roller.
There is substantially more paint remaining on the surfaces that got two applications.
Adding a second coat of paint often increases the overall cost of the project by 30 to 35 percent. It's a good investment, given that it may increase the paint job's lifespan by five years or more.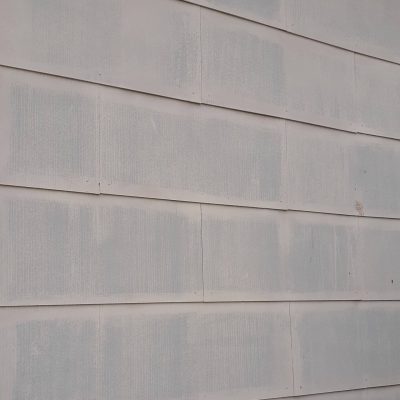 Step 5. Proper Weather Conditions
The optimum time of year to paint the outside of a home is a commonly asked question. Temperature is a major factor.
For a minimum of 24 hours, most manufacturers prefer temperatures below 90 degrees and above the mid-thirties. An incomplete cure can be prevented if paint freezes before drying completely.
Even after the surface has been coated, water can seep into the paint and cause bubbles.
Therefore it is best not to paint when the chance of rain is above 30-40% for the next 24 hours.
Sadly, many painting contractors do not follow this rule. As a result, they prioritize speed above quality when working on any given project.
Keeping an eye out for weather conditions is one of the things we do since we give guarantees on our outside painting work.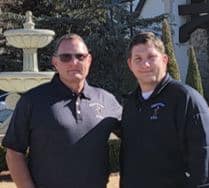 Whether your exterior siding cement board, vinyl, aluminum, brick or stucco we have additional information ready for you!
Typically we can get a detailed estimate to you within a couple of days.
CALL TODAY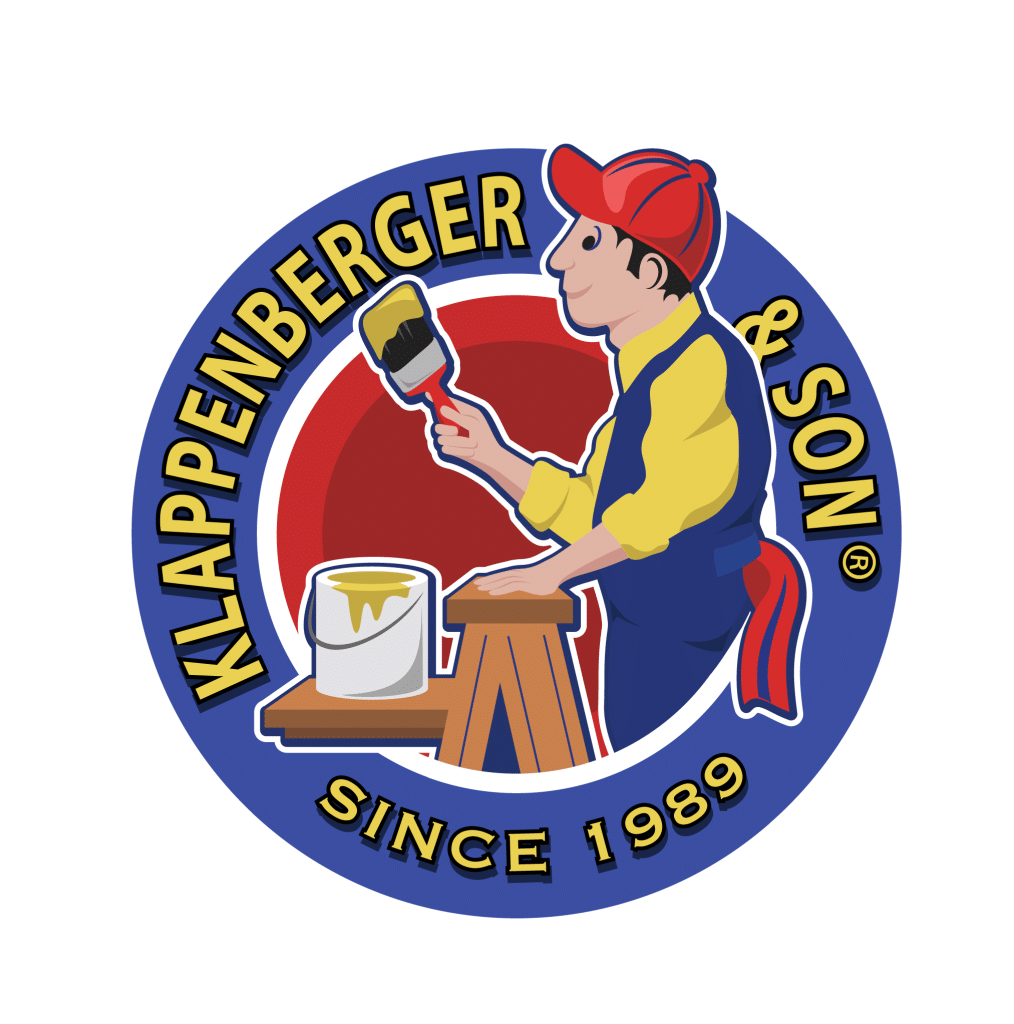 Klappenberger & Son Is Your Exterior Painting Company in Edmond, OK
Not only do we know the ins and outs of painting, but we also have some terrific carpenters.
Whether you have rotten wood trim boards, a loose handrail, or other exterior maintenance projects, we have you covered.  
Other Services include: