Exterior Painting In Edmond, OK
Let your home's transformation start with us!
Enter your name, email and phone number in the form and we'll get in touch immediately to schedule your FREE Estimate
Klappenberger & Son - Is Your Go-To Exterior Painting In Edmond, OKC
Our expert team is ready to take on any exterior painting project in Edmond.
As homeowners, we have the power to transform our homes into something truly inspiring. By painting the exterior of our homes, we not only protect our investment but also create curb appeal that can make us feel proud every time we arrive home.
Paint is the key ingredient to ensuring that the exterior surfaces of your home remain protected from the elements. Plus, with a fresh coat of paint, you can highlight architectural features and add personality with a unique color palette.
You too can have a home that will make heads turn! If you're ready to change things up a bit, we've got you covered. We're here to help you discover inspiring color combinations that will make your home the envy of the neighborhood.  Let Klappenberger & Son take on any exterior painting project in Edmond. 
Together we can make your dream home a reality!
We take the risk out of hiring a painter with our extra-long warranties on most of our work.
Year Warranty on Exterior and Kitchen Cabinet Painting
Year Warranty on Brick and Hardy Board Painting
A full decde on Interior, Stucco and EIFS Painting
Exterior Painting Serving Edmond & Entire OKC Metro Area
We offer 7-year warranties on exterior painting when you have it primed, plus two top coats of quality paint.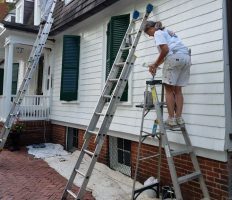 Our expert painters in Edmond know the products and processes to make the paint last for years. We know the weather and climate issues that your home will face.  We are dedicated to ensuring your house looks beautiful and will stay that way for as long as possible. Trust our experts for exterior painting needs and so much more.
Besides the improved curb appeal and sense of pride you have when your home's exterior gets a fresh coat of paint, repainting your house will reduce future repairs.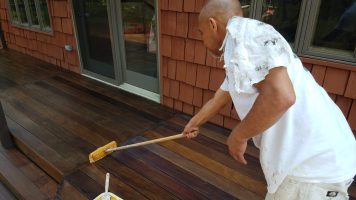 Regardless of the season, it is never fun to look out your sliding glass door and deck crying for help.  You have three choices. First, you can buy some heavy-duty blinds and not look outside.  Secondly, you can clean and seal the deck yourself.  Or finally, you can hire a professional painting contractor to get your deck back to its best formal self.  
We can't do anything about the hot blistering summers or the changing seasons, but we can prep and seal your deck to make it look beautiful and fully functional.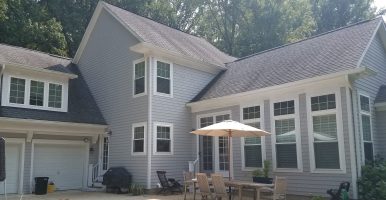 Vinyl & Aluminum Siding Painting
Our highly trained, experienced exterior painters can apply a variety of paints and protective coatings to enhance your property's vinyl or aluminum siding. 
The Klappenberger & Son team has the skills and experience necessary to get the job done on time, on budget, and according to your exact needs and standards.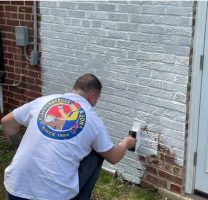 Brick Painting and Lime Washing
Painting brick has become increasingly popular over the last few years.  There are two dominant reasons.  First, it can bring uniformity to the home.  When a home has a mixture of different siding, painting everything one color can make the house look bigger.   Another reason is that much of the brick from the '60-the '90s just looks dated.
Fortunately, Klappenberger & Son can help you through all the necessary steps. First, we can do any necessary repairs to brick or concrete.  Secondly, we can help with color consultation and apply samples for your approval.  And finally, we can prep and paint your home to give you years of enjoyment.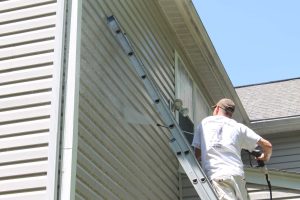 Our philosophy for power washing is to let the chemicals do the work, not the pressure.  The right chemicals and the correct amount are the perfect recipes for a quality cleaning job.  
Cleaning exterior surfaces before painting or staining is a must. As professional painters in Edmond, we know the best cleaners to prepare your house for paintintg and not hurt the environment.
We have over 30 years of experience cleaning all surfaces and using environmentally green products whenever possible.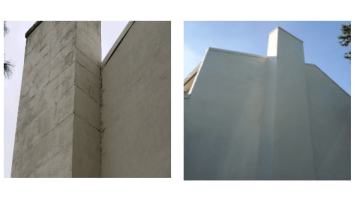 As foundations settle, stucco can begin to crack.  Klappenberger & Son is an expert in stucco repairs, including concrete and EIFS substrates.   We follow industry best practices to have the cracks filled correctly and disappear. 
If your home needs stucco repairs, trust Klappenberger & Son to be your stucco experts. 
Five Steps System Equals Five Year Warranty
Are you about to embark on an exciting journey of transforming your home's exterior with a fresh coat of paint in Edmond?
Don't just settle for any contractor – choose a team that has decades of experience in the industry. We urge you to trust Klappenberger & Son with your exterior painting. With more than 33 years of experience, they have perfected their craft and are dedicated to providing top-notch service.
Klappenberger & Son implements five proven steps to ensure your exterior paint lasts for years to come. They are so confident in their methods that they offer a warranty of five years for their exterior painting services.
Call Klappenberger & Son and be confident in the transformation of your home's exterior, knowing that the results will be not only beautiful but also long-lasting.
Five steps to get a 5-Year Warranty:
1. Clean the surface well with water and soap.
2. Probe surfaces for proper moisture content
3. Use the right primer
4. Apply the right number of topcoats.
5. Work with the weather to ensure it's not too hot or cold.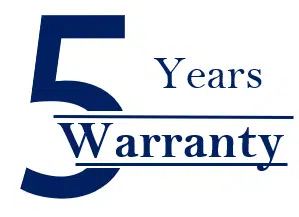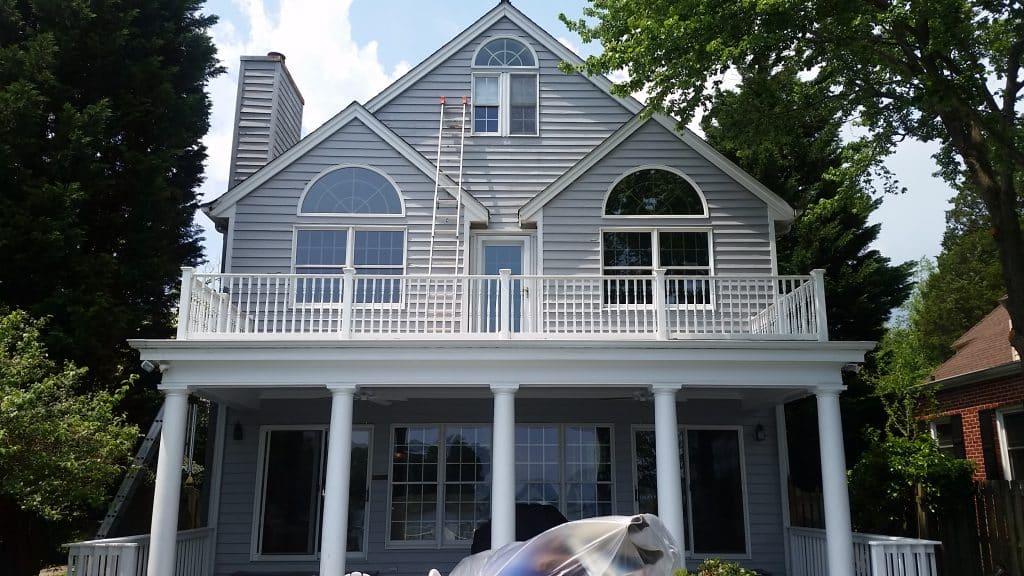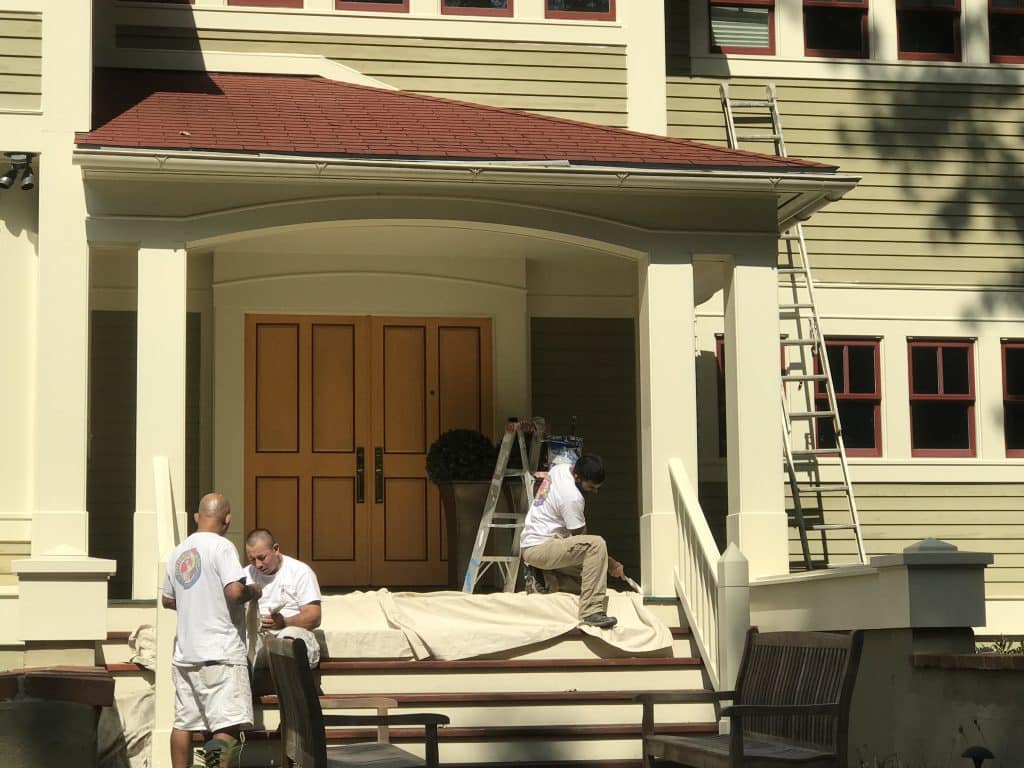 We Are Edmond's Exterior Painting Company Verified
Klappenberger & Son is a top choice for exterior painting in Edmond, Oklahoma, regardless of the size of your property.
We have 30 years of knowledge and expertise to help you secure and beautify your residence.
We're not only a painting company; we can also help you with carpentry and other handyman tasks around the house.
Replace decks and handrail
This makes us an ideal one-stop-shop to get your most prized position looking amazing.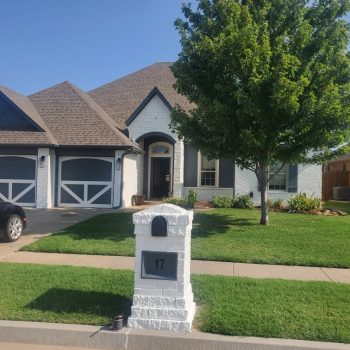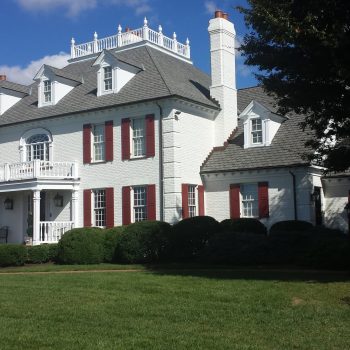 Exterior Painting in Edmond: Why Choose Us?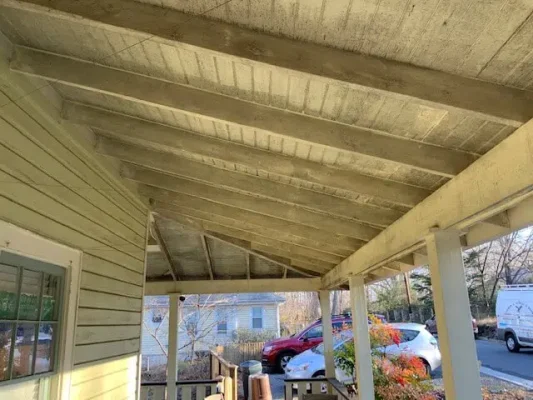 Step 1.  Proper Power Washing Techniques
Rather than using high pressure, we use chemicals to power wash or pressure wash your home's exterior. We leave the high pressure to the Time Share reps.
A minimum amount of chemicals is used to eliminate mildew and clean the house of any dirt or pollen that has accumulated.
It is safe to use our cleaning solutions by your plants and flowers.  It will not affect them.
Note: We require fifteen minutes of exposure time for this chemical.
Why?
Fifteen minutes is the amount of time necessary to kill the mold spores, or they will grow through the paint.
FAQ:  About power washing.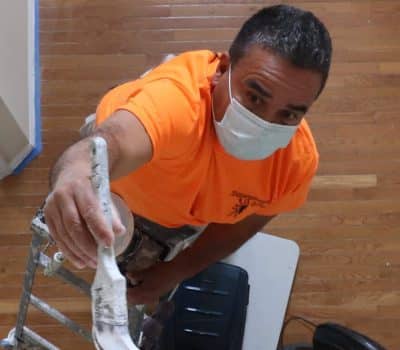 GET YOUR FREE HOUSE PAINTING ESTIMATE NOW!
Enter your name, email and phone number below.  One of our friendly staff members will get back to you within 60 minutes to schedule your free exterior painting estimate.  We can't wait to meet you!
Step 2. The Moisture Meter
No matter how hard you try, you will never be able to tell just by feeling if the wood is dry enough to paint it.
Moreover, a surprising number of painters don't even have access to a moisture meter.
I'm baffled as to why this isn't as essential as a paint can opener.
Water, it should be noted, is the most common cause of paint peeling.
Almost all paint requires the moisture content to be below 16%.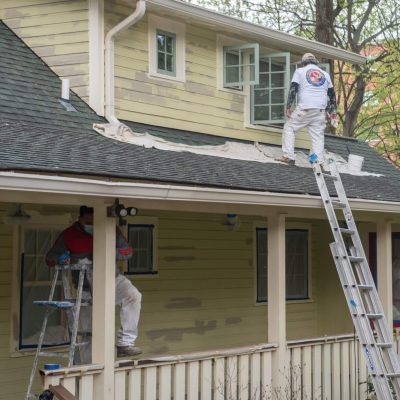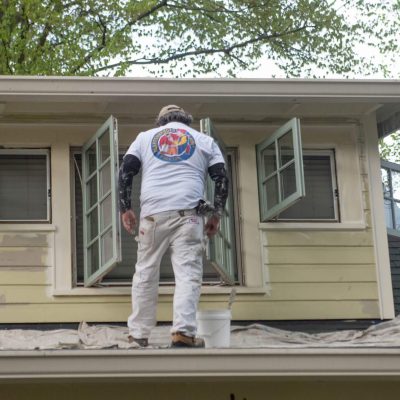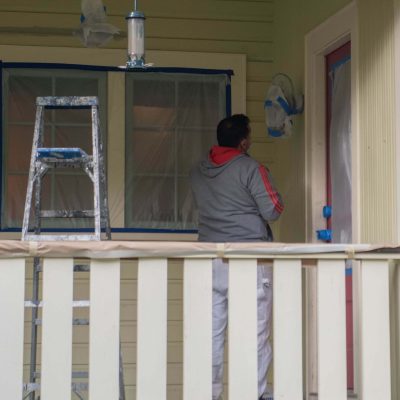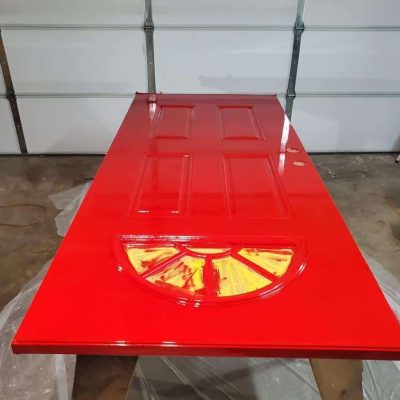 Step 3.  Choosing the Right Primer
For exterior primers, there is no one-size-fits-all. It doesn't matter if you're painting pine from Georgia or Canada; the primer is different.
Choosing the incorrect primer might lead to disastrous consequences –  The paint is going to come off.
Why?
You must have a consistent rate of expansion and contraction in your wood, priming, and finish.  In fact,  Oklahoma's abrupt seasonal shifts necessitate uniform expansion and contraction of all three surfaces.
The optimal primer for your surface can be determined by consulting with Klappenberger & Son.
Step 4.  Exterior Painting in Edmond:  One Coat or Two?
Applying two coats is necesary to receive an unheard of five year warranty.  
Here's why. Take a close look at the picture on the right.  Can you see where someone brushed the edges and seams and then rolled the enitire surface.? 
There is substantially more paint remaining on the surfaces that got both brushed and rolled.
Adding a second coat of paint often increases the overall cost of the project by 30 to 35 percent. However, it typically extends the life of the paint job by 40-70%.  In short, it's a good smart choice in one of your largest investments.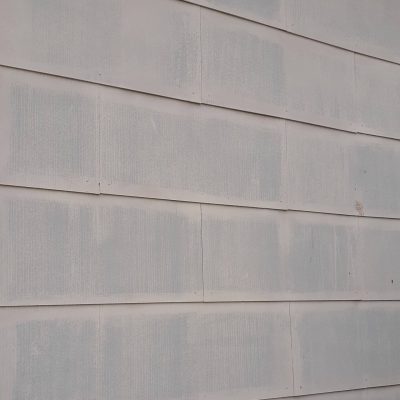 Step 5. Proper Weather Conditions
The optimum time of year to paint the outside of a home is a commonly asked question. Temperature is a major factor.
For a minimum of 24 hours, most manufacturers prefer temperatures below 90 degrees and above the mid-thirties. An incomplete cure can be prevented if paint freezes before drying completely.
Even after the surface has been coated, water can seep into the paint and cause bubbles.
Therefore it is best not to paint when the chance of rain is above 30-40% for the next 24 hours.
Sadly, many painting contractors do not follow this rule. As a result, they prioritize speed above quality when working on any given project.
Keeping an eye out for weather conditions is one of the things we do since we give guarantees on our outside painting work.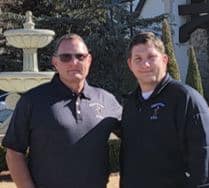 Whether your exterior siding cement board, vinyl, aluminum, brick or stucco we have additional information ready for you!
Typically we can get a detailed estimate to you within a couple of days.
CALL TODAY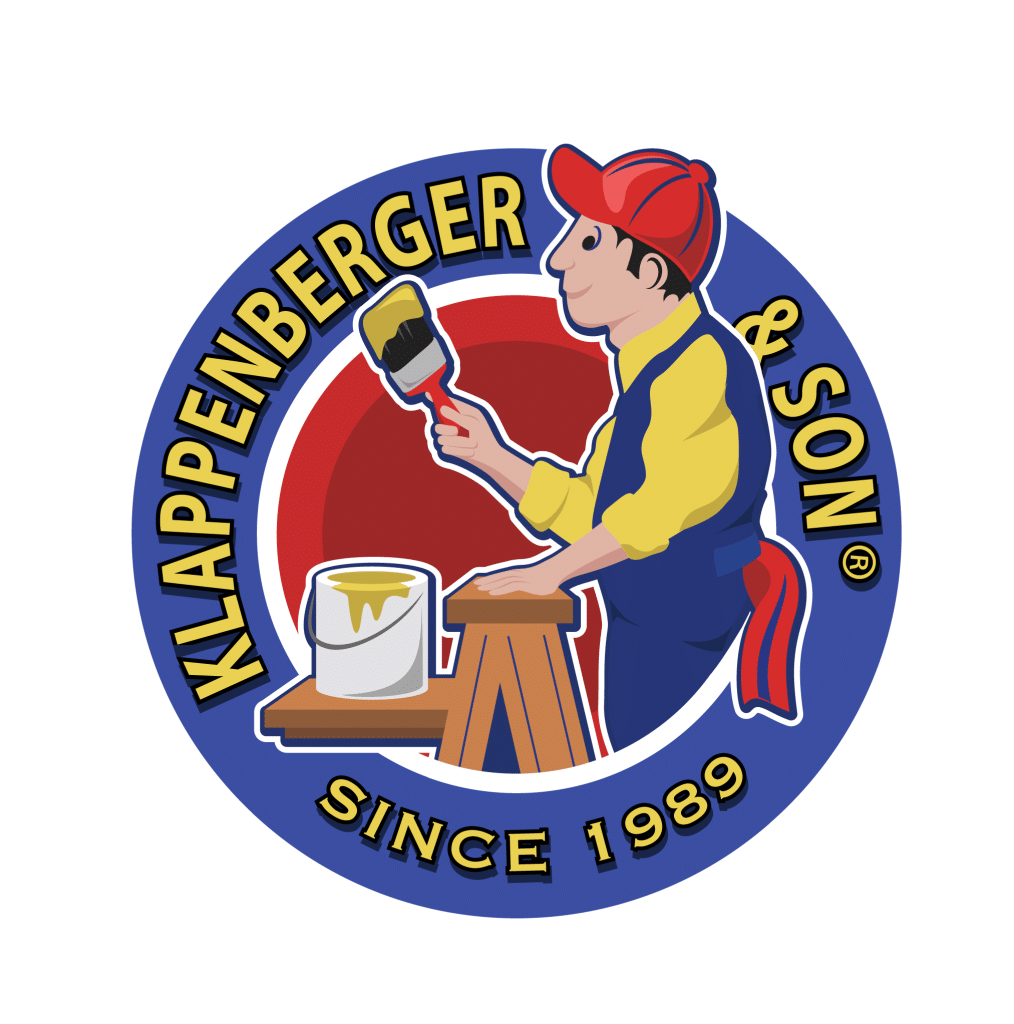 Klappenberger & Son Is Your Exterior Painting Company in Edmond, OK
Not only do we know the ins and outs of painting, but we also have some terrific carpenters.
Whether you have rotten wood trim boards, a loose handrail, or other exterior maintenance projects, we have you covered.  
Other Services include: