Interior Painting in Columbus
Columbus's metro population is impressive at 1.2 million! However, we understand that finding a trustworthy painting company in Columbus can be stressful.
We want to help! Whether you are a new customer or one of our 30,000 repeat customers, we welcome you to our site.
We are excited to provide you with the best interior painting services in town.
Our Superior Customer Service is quickly making us the number one option for a Columbus painting company.
So, we invite you to join our happy customer family and experience the fantastic services we offer.
Thank you for considering us, and we look forward to serving you!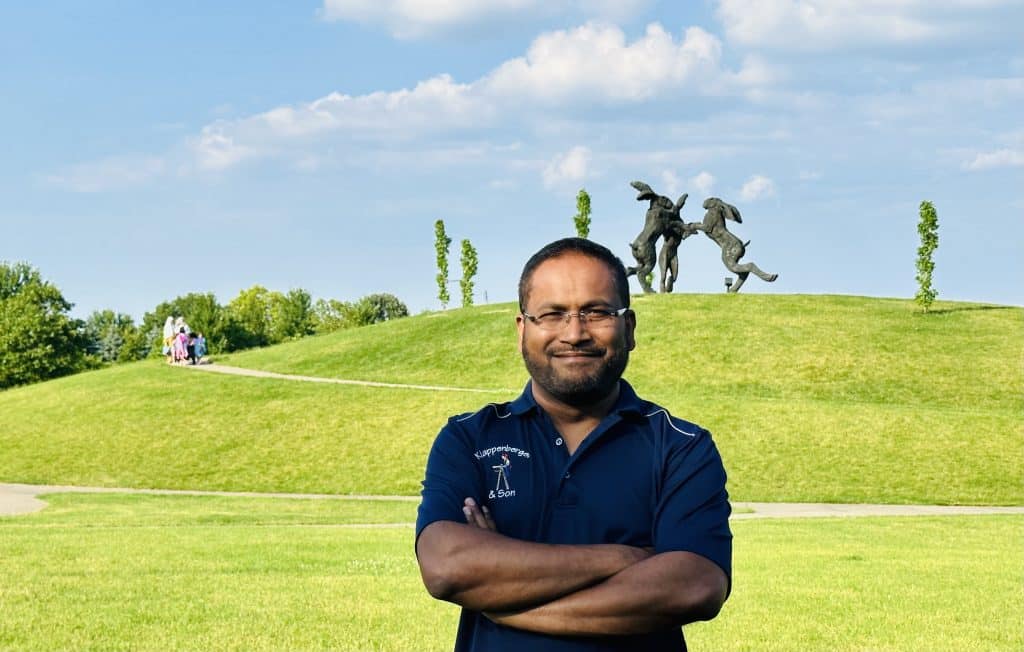 3 Reasons To Call Us For Your Interior Painting In Columbus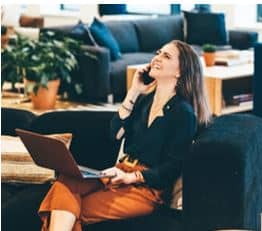 We provide quick turnaround estimates, typically within 24-48 hours.
Our estimating software allows for faster quote turnaround time compared to other painting contractors. We offer fair pricing based on accurate calculations of space, the number of coats required, and prep work needed.
Feel free to use our interior painting calculator to estimate costs.
As both the estimator and project manager, you can trust that communication mistakes are minimal ensuring the job runs smoothly.
Choose us for your interior painting needs in Columbus.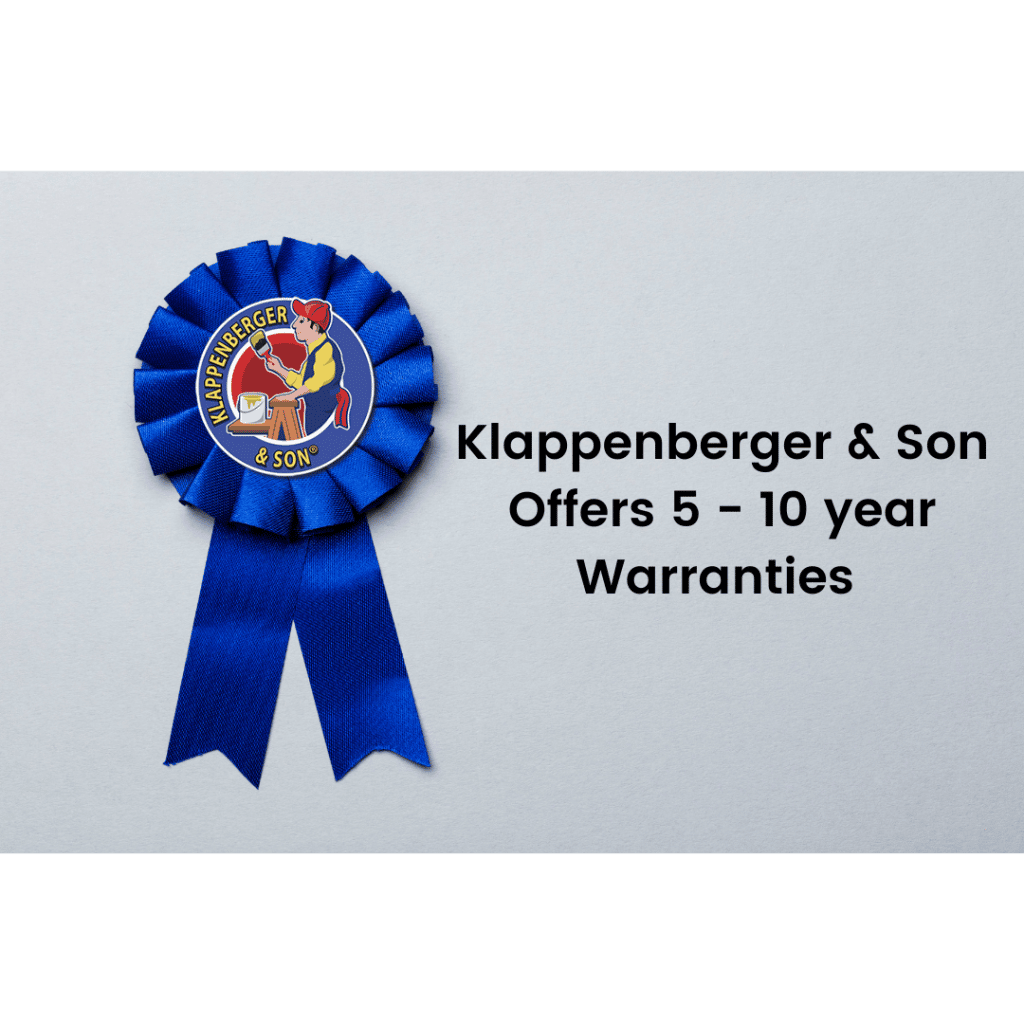 Warranty -We offer limited 10-year warranties for interior painting.  
At our painting company in Columbus, we go above and beyond industry standards. We take pride in our work and stand behind it with a ten-year warranty on even the smallest of details like nail pops. Our commitment to excellence is an opportunity to build trust with our clients. We understand that a warranty is more than a piece of paper, it's a promise to deliver quality that lasts. We care about your satisfaction and will check in with you occasionally to see how things are progressing. Let us inspire you to invest in a paint job that will not only enhance the beauty of your space but also give you peace of mind.
In addition, we also offer an unheard-of 5-year warranty on kitchen cabinet painting.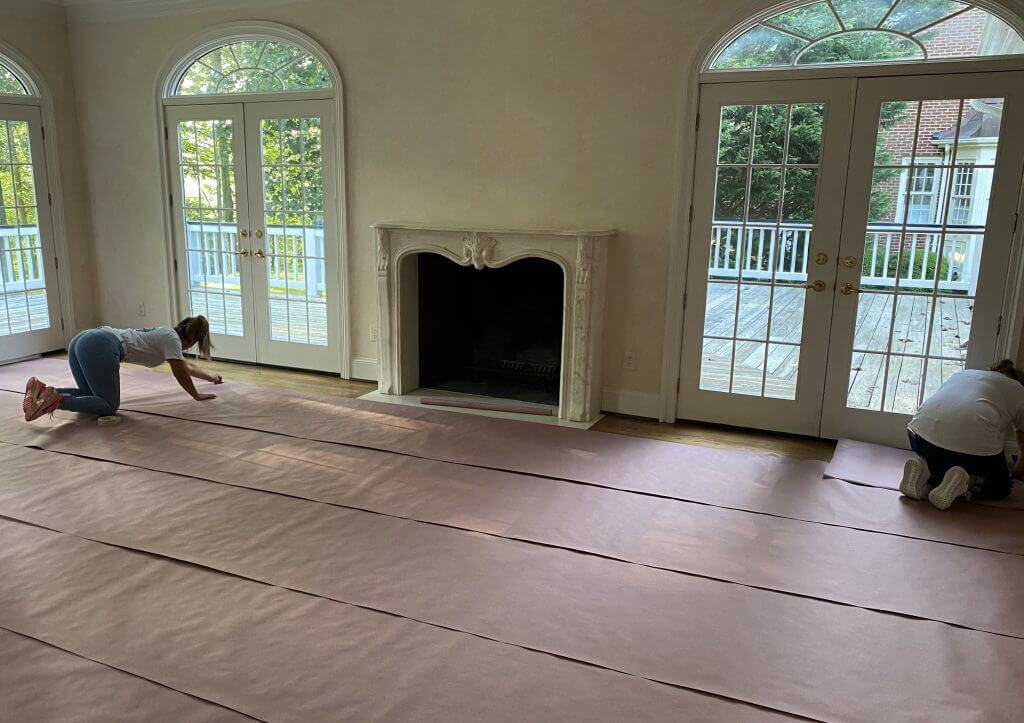 Superior Customer Service: QC For Our Interior Painting in Columbus
We have found out the hard way that there are a lot of slop-and-go painters in Columbus.  We train, then train some more, and continually inspect what we expect.
We encourage them to work for our competitors if they can't follow our system!
Before starting any interior painting, the content will be protected or removed from the room.
 1.  Protect or remove contents
 2.  Remove wall and switch plates
 3.  Spackle and caulk areas as needed
 4.  Sand areas with a vacuum attachment to minimize dust
 5.  Apply samples on areas to be painted for approval. 
Our Superior Customer Service is no slogan.   It is a checklist of best practices that we incorporate on every job!  
Gallery of Interior Painting In Columbus Projects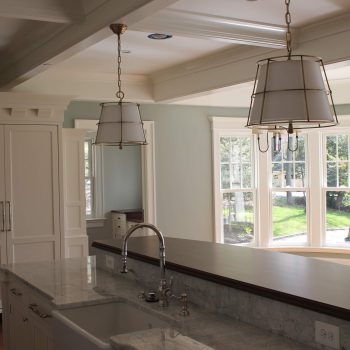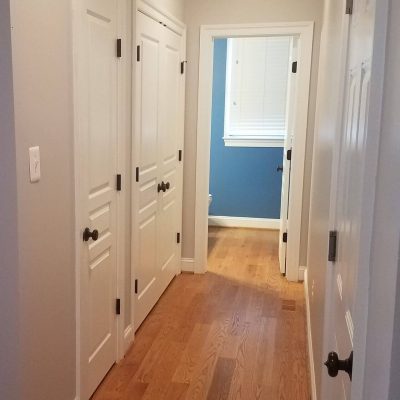 Klappenberger & Son is more than just an interior Columbus painting contractor.  We also know the manufacturer's products inside and out.  We have over 60 different interior paints that we analyze, compare, and pass the results on to you.  Here are a few samples of videos and blogs.  For a complete list, visit our blog page.
Unless expressly noted, each paint Klappenberger & Son review covers the following topics:
Coverage
Workability
Washability
Durability
Self-Priming
Self-Leveling 
Due to the harsh weather conditions in the Columbus Metro area, we can suggest paints such as Ben Moore with Gennex Color Technology that is fade-resistant.  
We Can Help Suggest the Right Paint
As a professional Columbus Ohio painting contractor, we know it is not a one-size-fits-all solution for which paint is the best for you.  Many painting contractors use the same paint for every job because they are comfortable — that's understandable but not necessarily good for you, the customer.
Scenario #1 
If you are selling the home, an interior painting contractor should recommend a paint that:
Hides imperfections 
Covers well (reduce the number of coats applied)
Touches-up well
Is inexpensive
Scenario #2
The family just moved in, and they have young kids and a big dog.  For this family, I would suggest:
Good coverage
Washability
Durability
Touches -up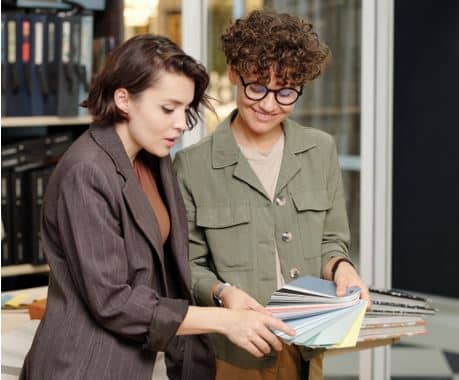 Some quick thoughts on sheen
Sheen is graded on a reflectivity scale of 1-100. 
A reflectivity of 1 would be a chalkboard, and 100 would be a mirror.
The highest reflectivity I have found is Fine Paints Of Europe Holland Lac Gloss Oil.  It has a reflectivity of 92!
Most high gloss paints have a reflective value in the mid-80s.  
There are five common sheens, from flat to gloss.  I wrote a blog that quickly breaks down.  Here are the cliff notes. 
Flat and Matte sheen -has a reflective value from 1-5.   Flat paints hide imperfections and are best for ceilings and some walls.  Some flat paints have poor washability but not all.  Premium paints like Aura, Dynasty, Marquee, UltraLast and Emerald Urethane, and C2  all have excellent washability.  Where to use: ceilings and walls.  
Eggshell sheen -I have yet to find an eggshell paint that does not have excellent washability.  However, few eggshell paints touch up.  Meaning if for any reason, you have to touch up the wall, you will most likely have to paint the entire wall.  Where to use: closets, smooth walls, hallways, bathrooms, kitchens, laundry rooms, and pig pens bedroom.
Satin Sheen -if your kitchen cabinets still have the factory finish, it is likely a satin finish.  Satin is also commonly used for furniture.  Great washability, poor touch-up.  Where to use:  closets, shelving, kitchen cabinets, bookcases.
Semi-Gloss – standard on trim, not used on walls as much as it once was.  
Gloss – when you get something that you want people to see.  High Gloss catches your attention.  Even if it is put on a ceiling.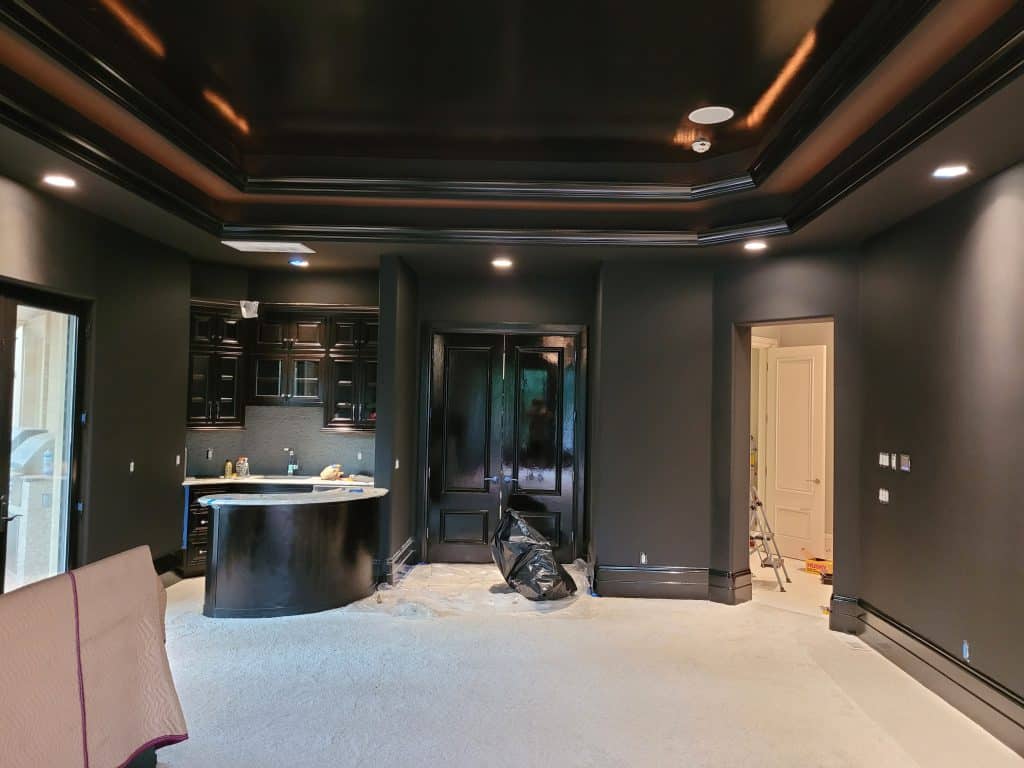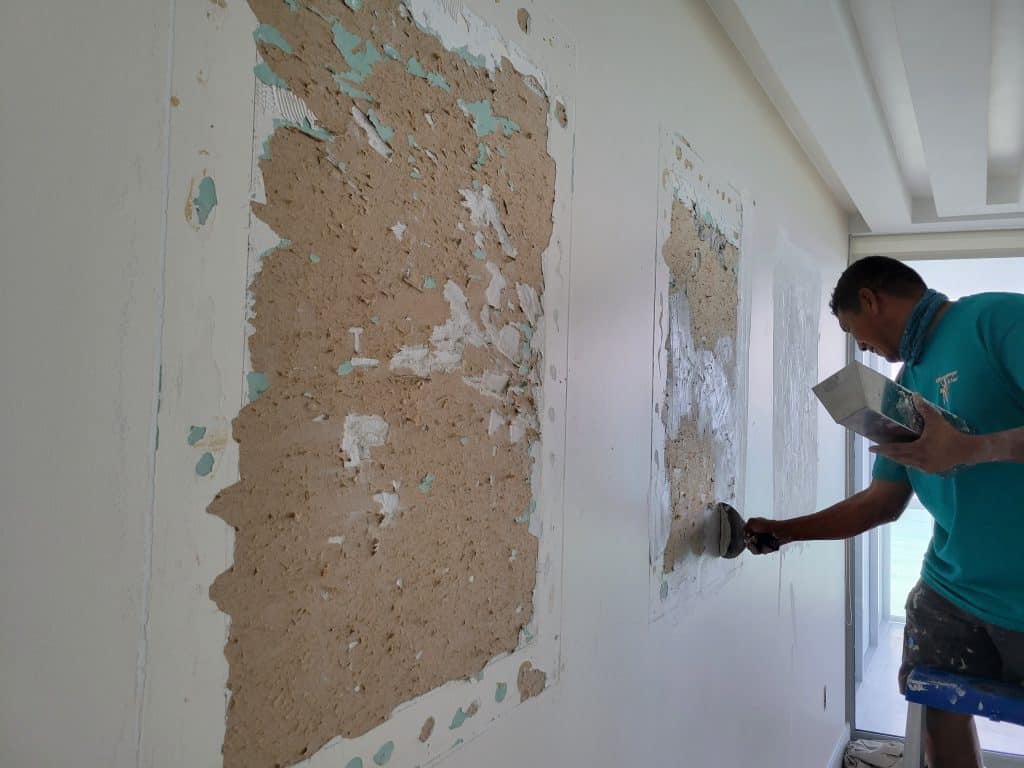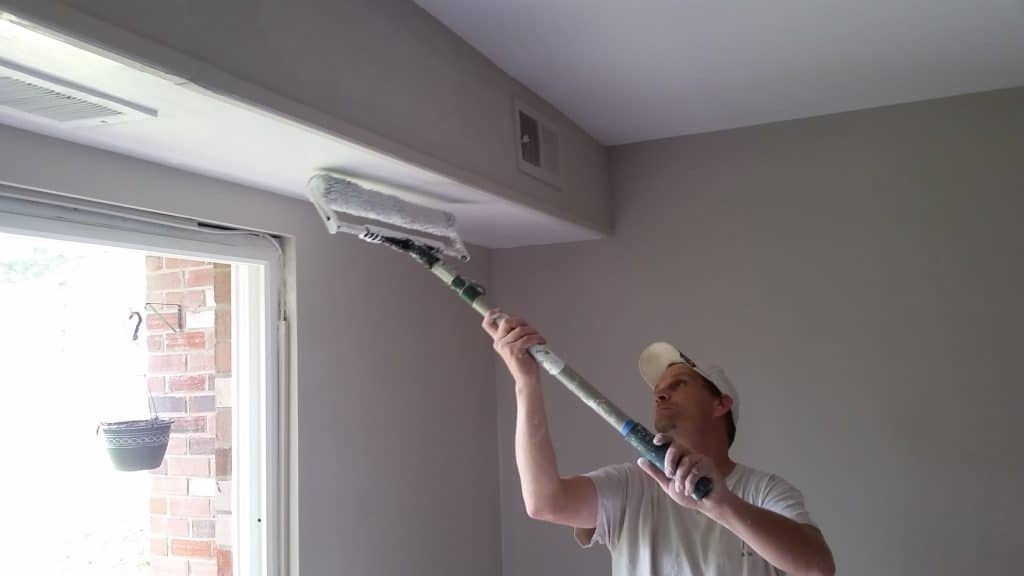 Other Services We Provide Include
Whether you need interior and exterior painting or handyman services in Columbus, we have you covered. 
In addition to saving you time from calling and managing multiple contractors, Klappenberger & Son's one-stop-shop approach saves you money!
Most, if not all, contractors charge an exaggerated rate for the first hour for small jobs.  For example, if you need a bathroom light replaced,  the walls, and a door replaced, you may need 3 different trades charging a premium price for the 3 small jobs.  With Klappenberger & Son, we can do all three trades saving you time and money.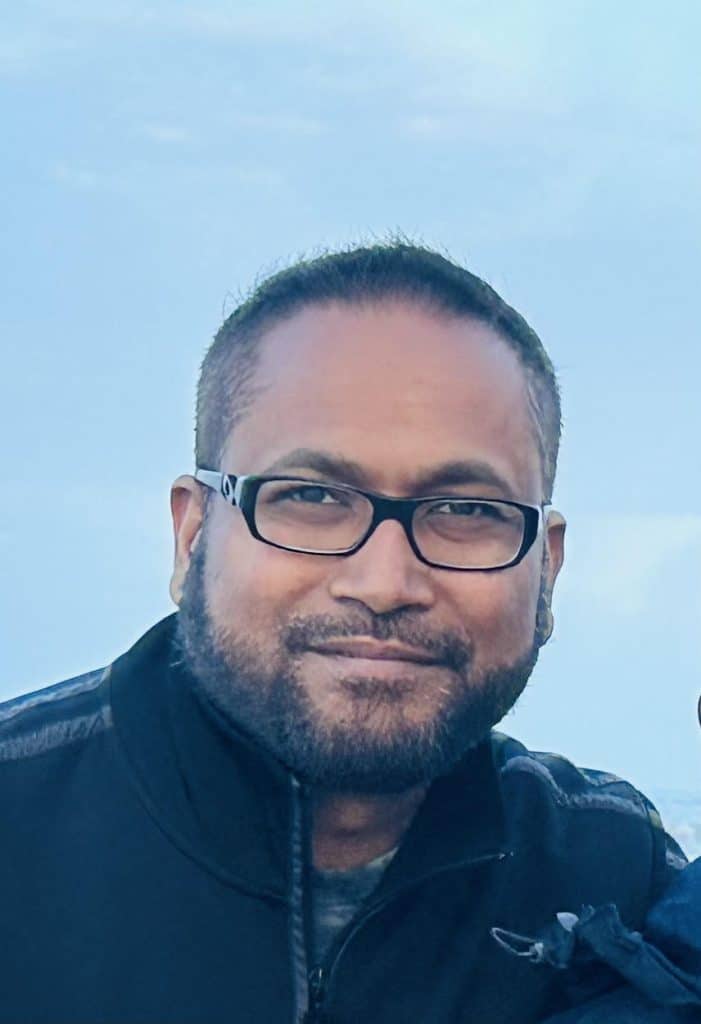 Schedule Your Estimate Today!
  Speak to a live representative and schedule your estimate for at your earliest convenience!