Painting Contractor in Loudoun
A Painting & Handyman Company in Loudoun Ready to Serve You!
Full Service Painting Contractor In Loudoun County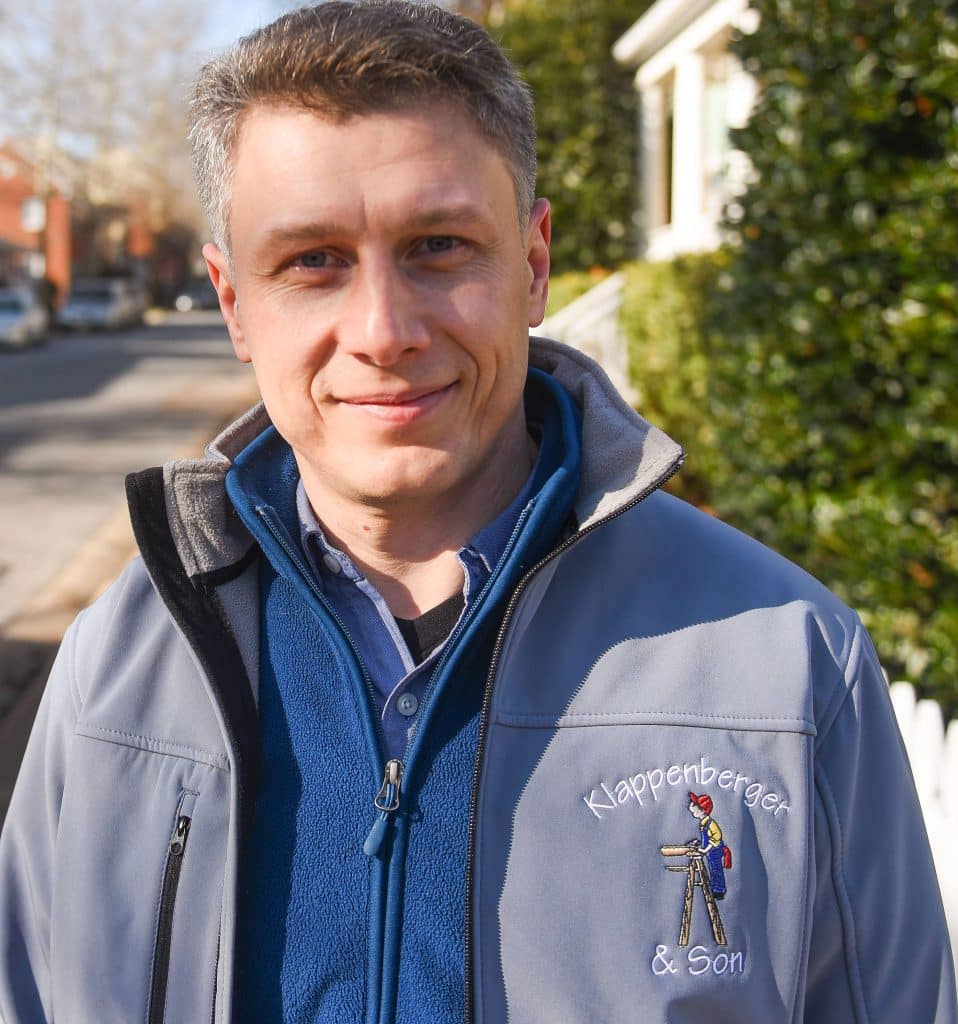 Whether you live in Ashburn or Leesburg, there are better things to do in Loudoun County than paint your home!  There is so much to do in Northern Virginia! Enjoy life and trust Klappenberger & Son to be your go-to painting contractor in Loudoun County.
Since 1989, we have been doing our best to exceed customer expectations.  We have hundreds of reviews and testimonials that can be found all over the internet. 
Over the years we have been fortunate to work  at numerous mansions, registered historical sites, and government locations, including the Smithsonian, Pentagon, and the White House.
What is Superior Customer Service?
Residents throughout Loudoun County choose Klappenberger & Son because of our expertise and reputation.  With our 30 years of experience, we have learned much about what customers like you want and incorporated it into our Superior Customer Services.  They include: 
Daily clean-up
Punctuality 
Taking the necessary steps for the paint job to last for years
Communicating and progress reports
And doing numerous little things that make your experience as pleasant as possible.
How do we know what you want from a painting company?  First, we ask.  Secondly, we listen.  Finally, we make a note of it.  We believe this attention to detail is why over 94% of our customers recommend us to their friends and family.  
If you'd like a free quote, please click the button below or give us a call.  We try to respond to your requests on the same business day.
Klappenberger & Son of Virginia
Virginia Historic Preservation Painting Contractor In Loudoun
At Klappenberger & Son, we specialize in historic restoration and preservation painting projects.  Our work includes residential, commercial, and government projects. 
It is easy to see the difference by following our time-tested "best practices" and using the highest quality paint.  Ask about our warranties on chipping and peeling paints, and we can discuss our options with you. 
We always strive to use original fixtures for historic jobs to maintain authenticity and distinct originality.  In most cases, we can replace damaged wood with high-quality wood.  Next, we prime all wood sides to reduce the chance of future rot.  Finally, it is caulked, primed again, and receives two finish coats of premium exterior paint such as Fine Paints Of Europe.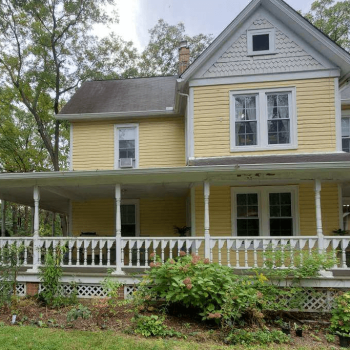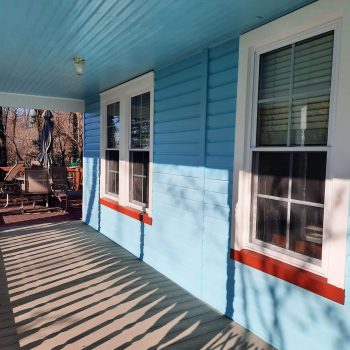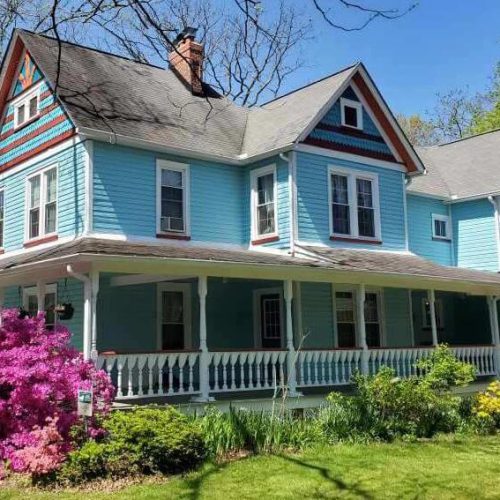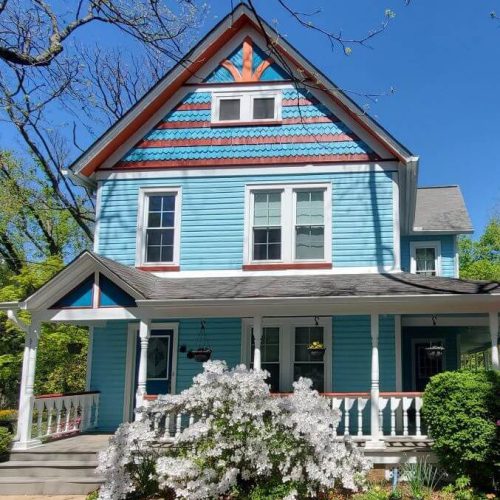 Want to know what it's like to work with us on your professional painting project?  Just ask our happy clients!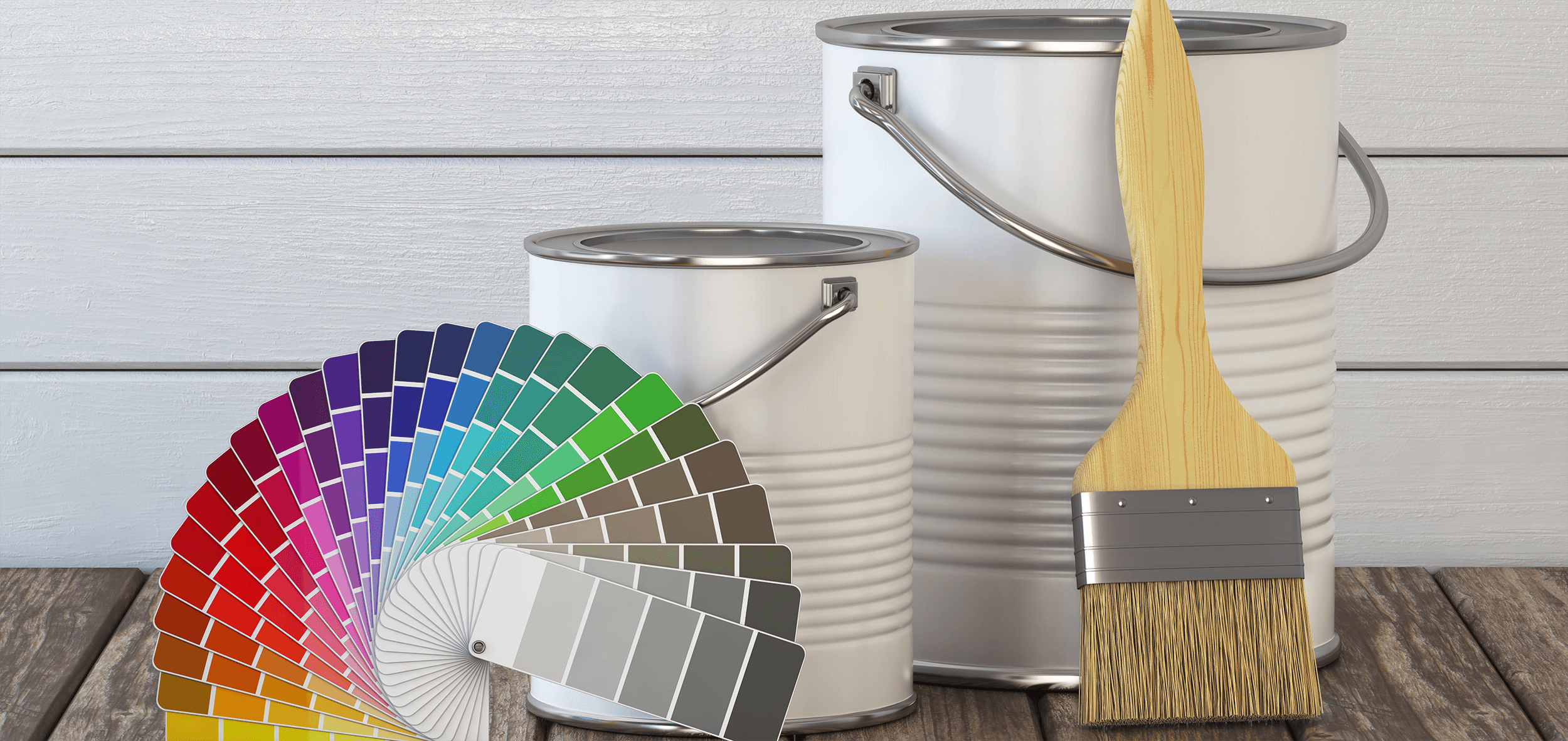 Ross Cohen
Google Reviewer
Alex at Klappenberger & Son exceeded our expectations for the job we'd asked. He was thoughtful, conscientious of our time and space, zealous in ensuring the job was completed on time, before movers brought our belongings into our new home. Furthermore, Alex proved to be diligent and resourceful when plans had to be adjusted mid-way (our doing, not his), and he saw to it that we received the best paint along with the best service for those jobs. I would highly recommend Klappenberger & Son generally, and Jon specifically, for any painting job.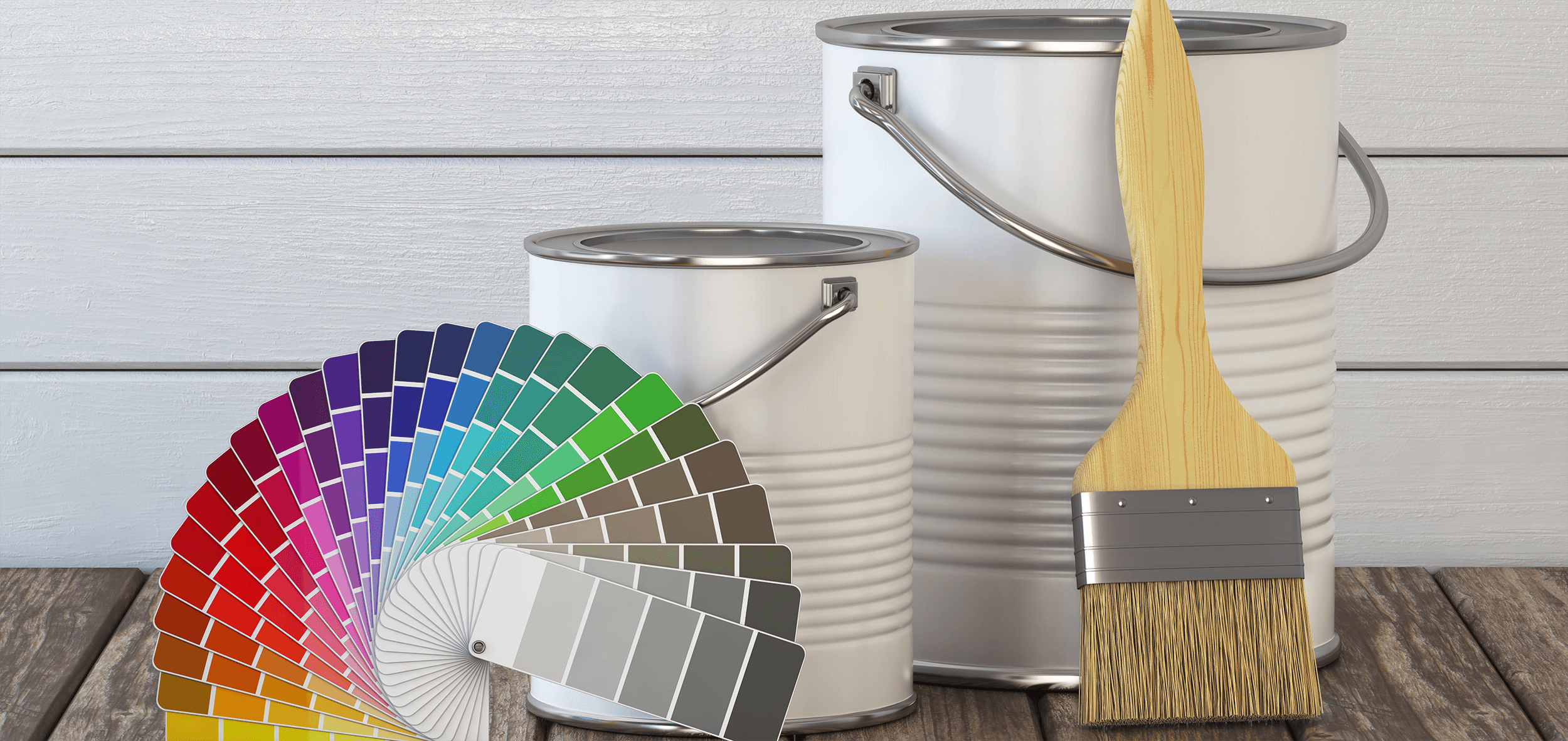 Morgan Ray
Google Reviewer
Alex is so great to work with- his responsiveness is unparalleled for a contractor. Thank you for the great work!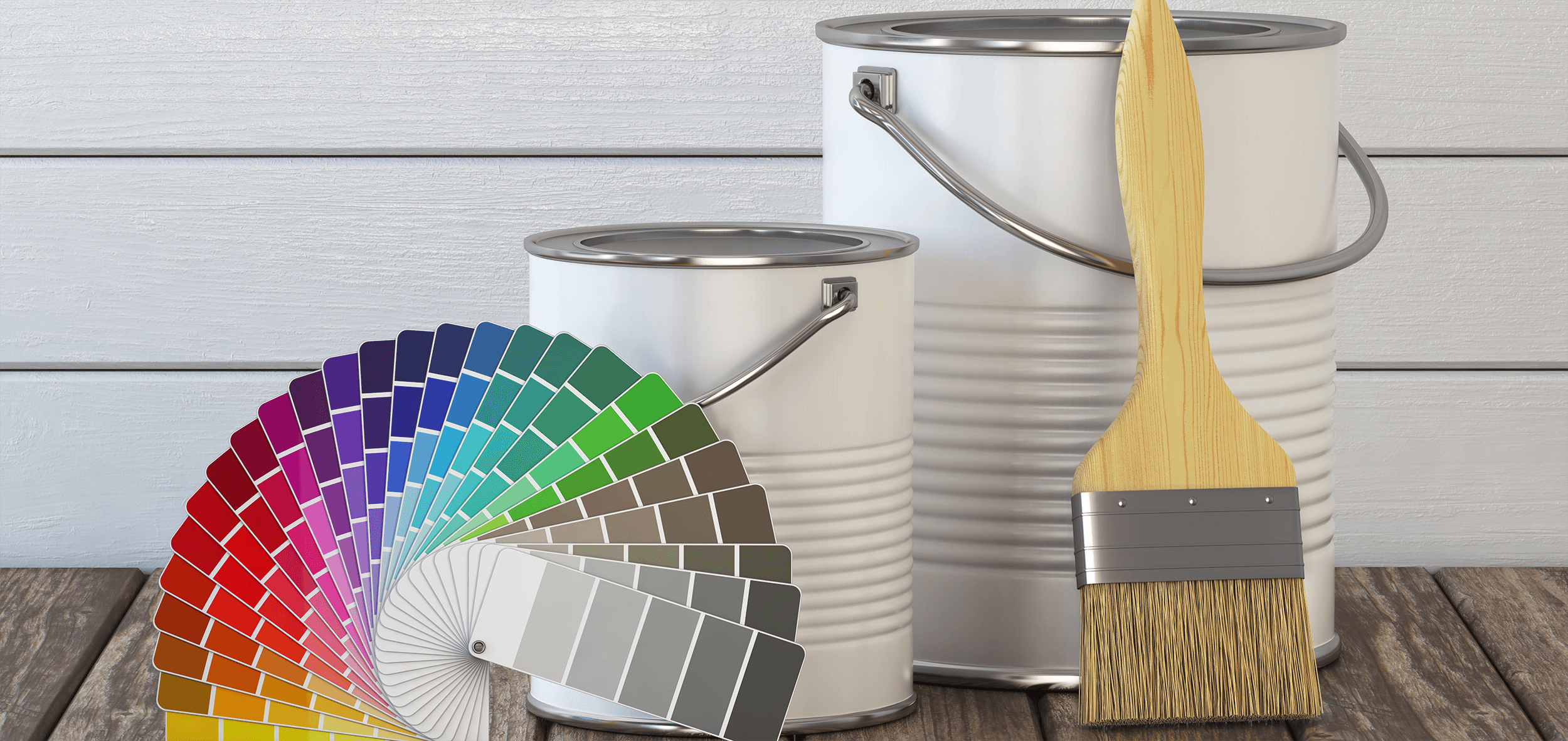 Marco Pepdjonovic
Google Reviewer
Alex provided prompt, no fuss, professional service. I highly recommend Alex and his team for homeowners seeking great service, professionalism and a competitive price.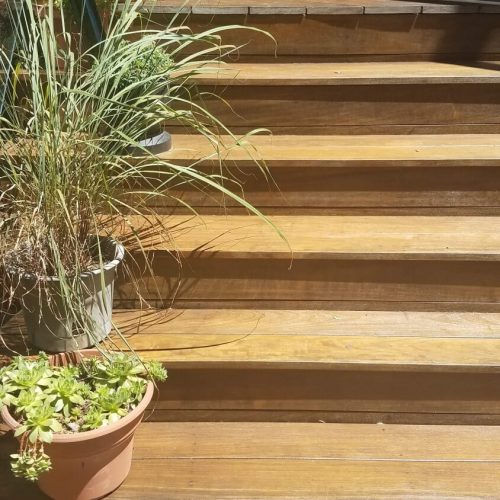 With the changing seasonal weather conditions and the summers' damaging rays, your exterior can become unattractive.
Klappenberger & Son offers the most comprehensive exterior painting services to Loudoun County residents.
We can recommend the right product if you need your house painted or your deck and fence stained.  
Furthermore, we will always review our process and products to ensure they fit your needs.  
Preparing the building's surfaces
Cleaning and power washing
Replacing or repairing rotten wood surfaces like trim, fascia, and soffit
Recommending the proper primers and topcoats 
Kitchen Cabinet Painting Contractor In Loudoun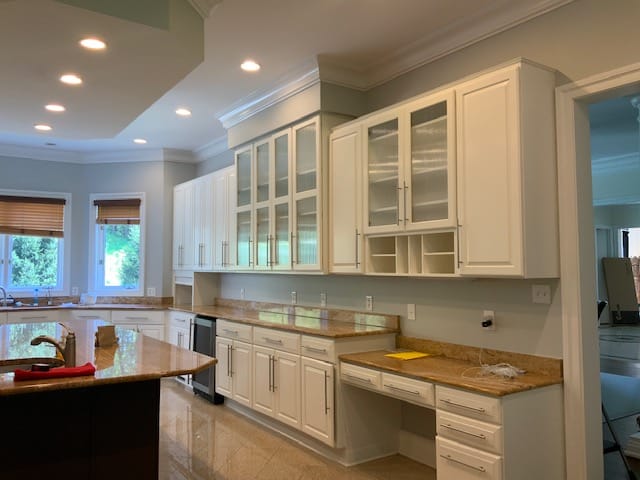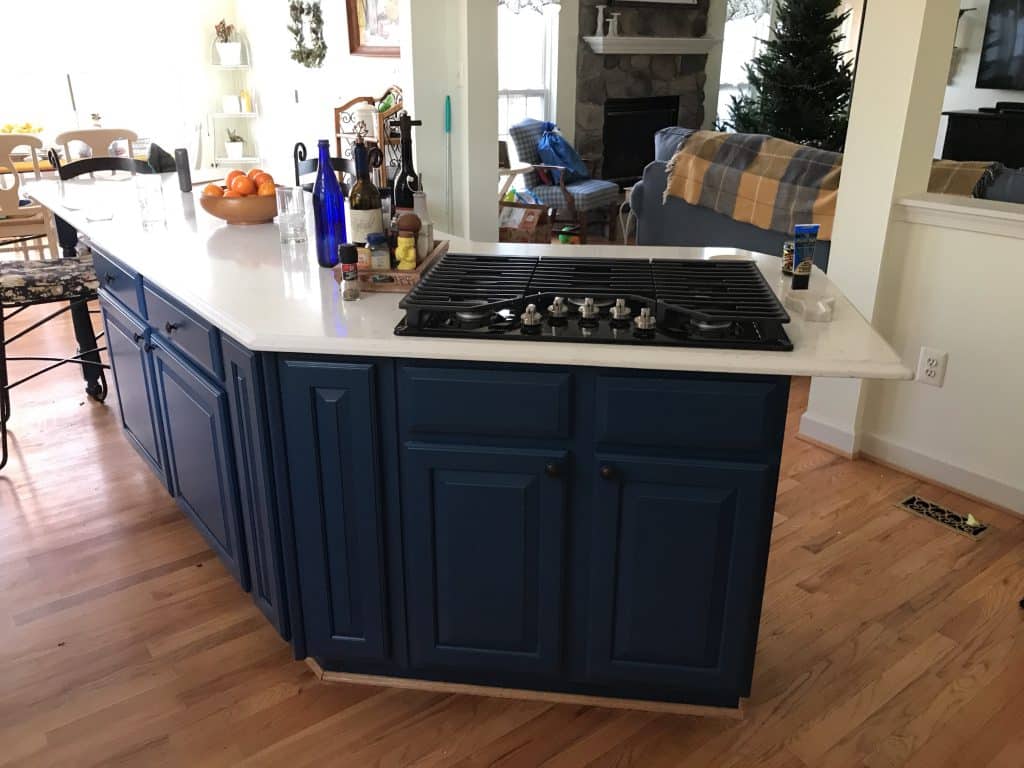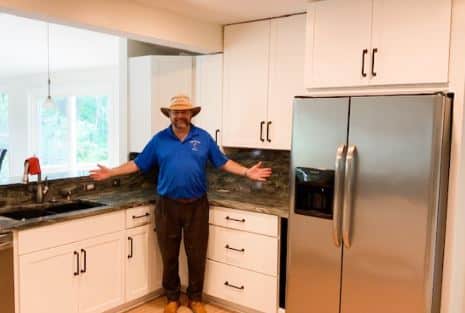 Certainly, if you have never painted kitchen cabinets before, it can feel a bit overwhelming. 
The first time I painted a customer's kitchen cabinets in 1992, I was nervous and would certainly have done a few things differently.   Since then, I've painted 100's kitchen cabinets and become an expert in best practices and products. 
And if you want to paint your kitchen cabinets, I have a video on how to do just that without using a sprayer.  
We typically spray our cabinets to get the best finish, but brushing them is the second best option if you have never sprayed before.
Commercial Painting Contractor in Loudoun County
At Klappenberger & Son, our team of experienced professionals has more than 30 years of experience working with various industries.
Is your commercial painting time-sensitive?  If so, we can work nights and weekends.  We have crews that can work flexible shifts so that you can keep your business running or opening on time. 
"Cost is important!"  Yes, we know.  In most cases, businesses lease the space and do not want to invest any more than they have to.    
We are ready to advise you on the least expensive way to get your commercial space painted or improved just the way you want it.  
Klappenberger & Son offers effective and durable commercial painting  coating solutions to exceed your expectations. 
We have worked with:
Big box stores
Restaurants and retail centers
Schools and universities
Hospitals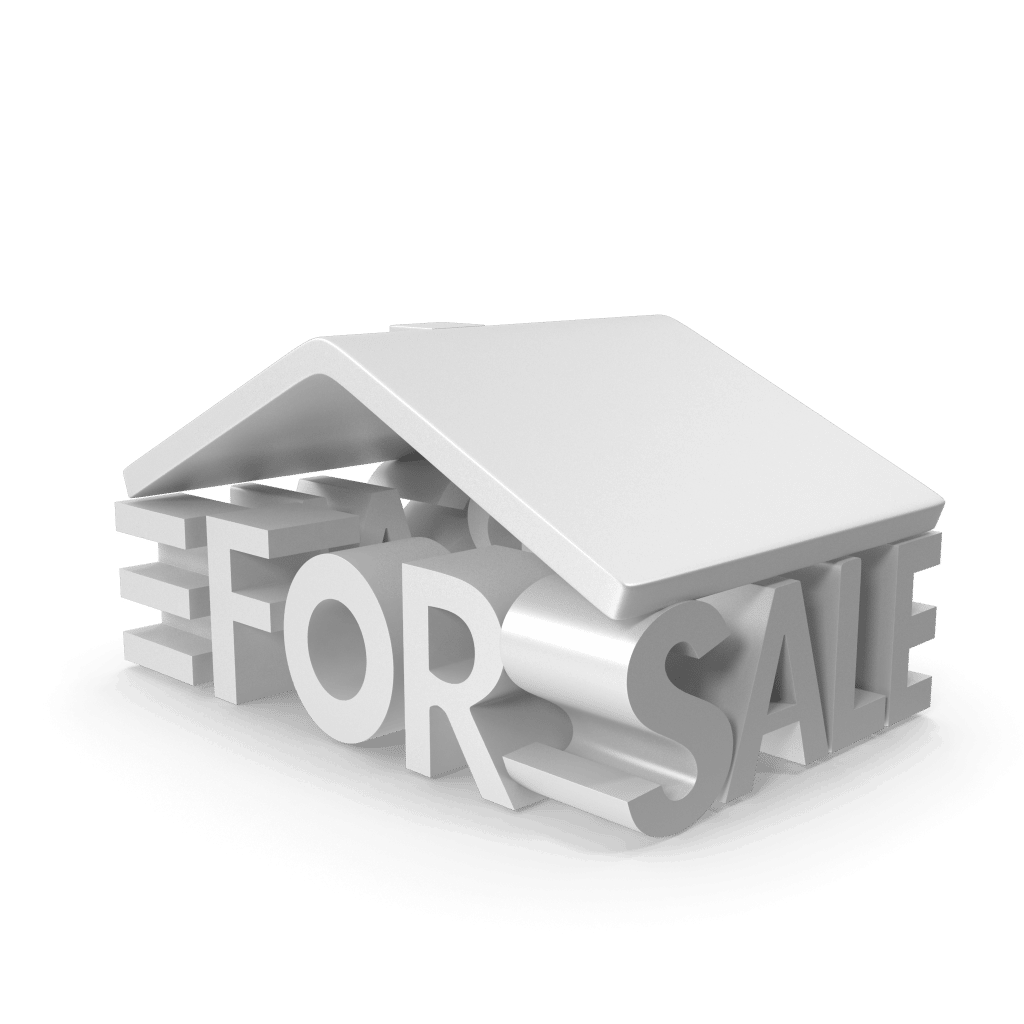 I understand that the last thing you want is to spend money repairing and painting a home you you are putting on the market. 
 Most often, people are looking to give the house a fresh look and take care of any problems a home inspector will point out. 
We have painted countless homes for people selling their homes and need to freshen them up on a budget.  I can advise you on the do's and don'ts to get the biggest bang for your buck.
Help! Do You Provide Color Consultation?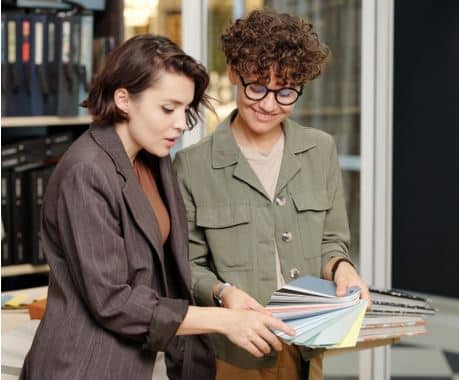 OMG, It's Time to Change Colors!
Do you find the paint colors in your house uninspiring?
 Do you watch many of those Home Decorating shows and say, "I'd like my house to look like that!"  Let us help you find that personal awesome look that screams you!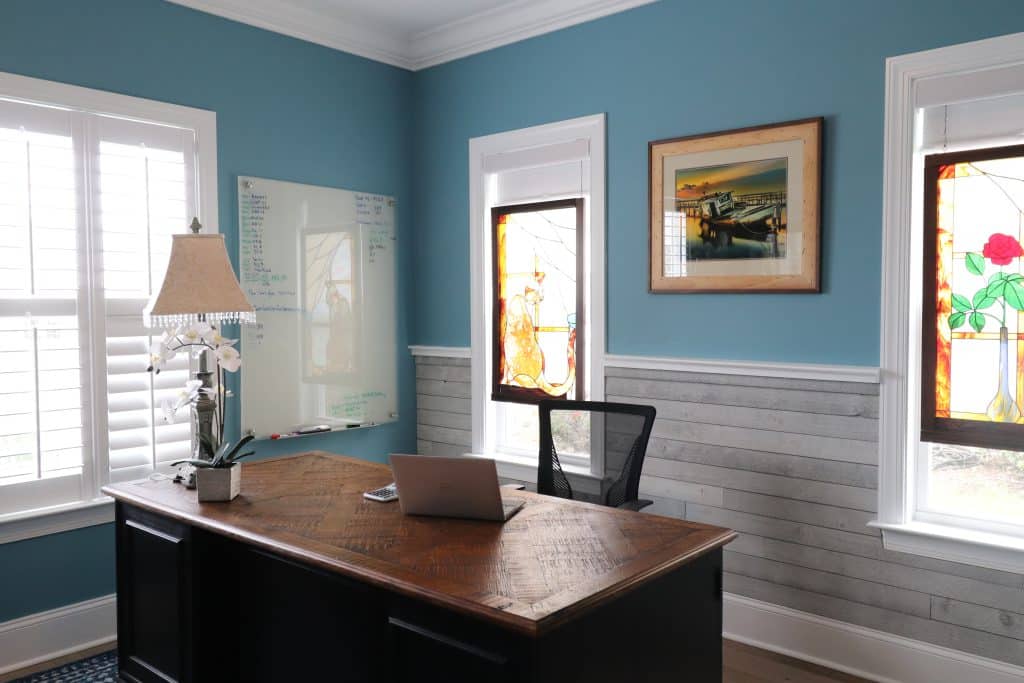 Contact Klappenberger & Son Today for a Free Painting Estimate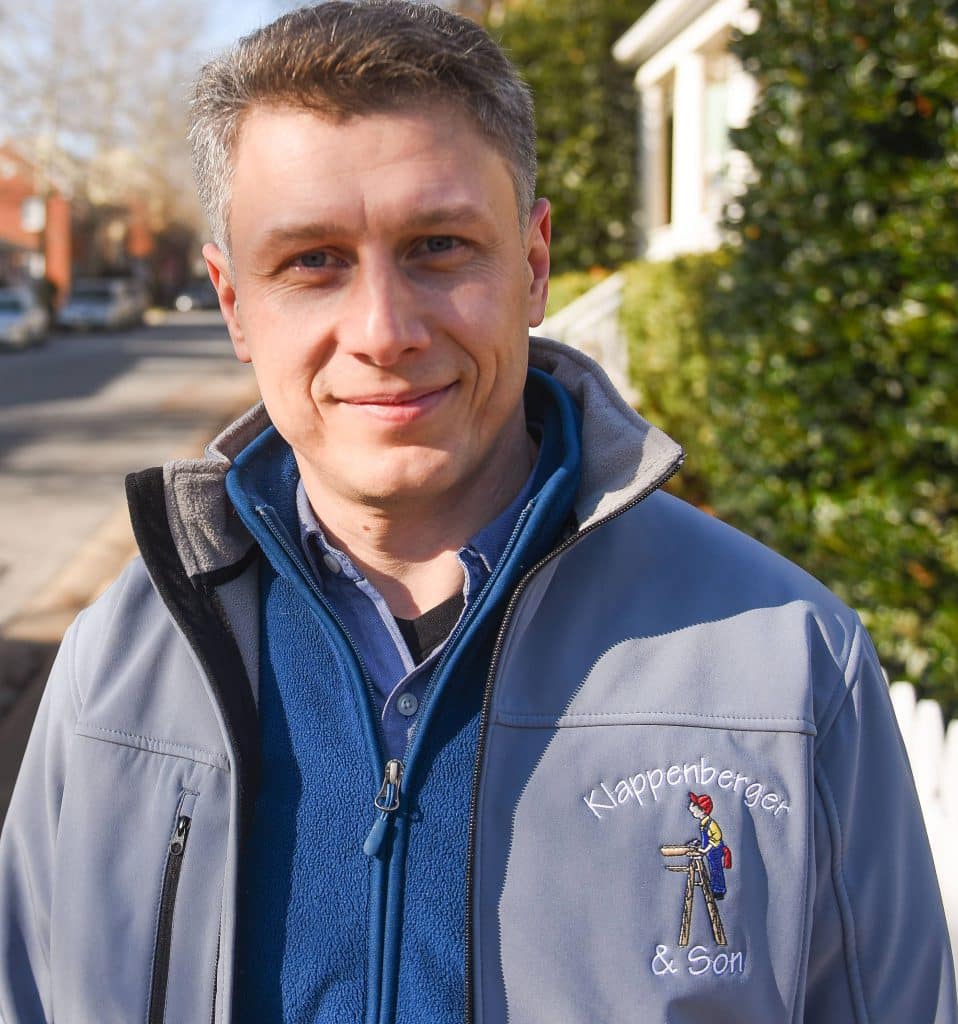 Klappenberger & Son has been the most trusted name in commercial and residential painting and handyman services for over two decades throughout Loudoun County, including the Purcellville, Ashburn, and Leesburg communities. 
We're ready to work with you to provide exceptional products, finishes, and expertise.
My pledge to you is simple.  Whether the job is large or small,  if you are not happy, we are not finished. 
Our goal is simple:  To be your trusted Painting Contractor in Loudoun County!