Your Local Painters in Howard County Are Klappenberger & Son!
Since 1989, when people searched for Howard County Painters, they often chose Klappenberger & Son.  Peace of mind is perhaps the #1 reason.  Unfortunately, most realize that the painting and handyman industry is unreliable. 
If you're a home or business owner located in Howard County or Laurel and have never experienced the "Klappenberger & Son Superior Service," I would love to have the opportunity to be your go-to painting and handyman contractor.  If you are one of our 10,000 repeat customers than welcome back!
Like a free quote? Please fill in the form below or give us a call.  We try to respond to your requests on the same business day.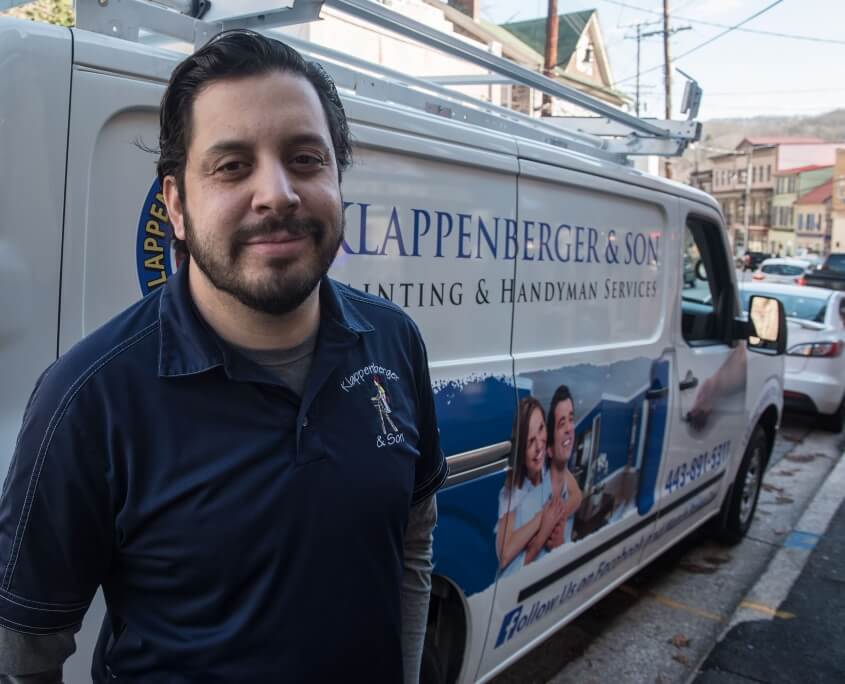 Klappenberger & Son of Howard County
Howard County Painters
Arturo Lacayo is your point of contact for all of your painting and project needs.
Our customers have come to rely on our experience and reputation as professional painters and expert carpenters since 1989.  We offer free estimates, competitive pricing, and superior-quality products matched with expertise.  On average, 70% of our customers who call us are repeat or referrals.  If you are a repeat customer, then welcome back! If you are a new customer searching for a company to do your painting and carpentry projects, then we absolutely welcome you!
Klappenberger & Son Is Your Howard County Painters and Handyman
We pride ourselves on being a one-stop-shop for all of your painting and handyman services.  We have painted 1000's home in Howard County and understand what you expect from a painting & handyman company.
Ask questions and listen
Design ideas
Guidance on choosing the right products
Quick turn around on estimates
Excellent communication before, during, and after the job
Prompt service
Quality work
Each painter has a minimum of 5 years' experience, and then goes through our training process
Fair pricing
Our Reputation Is All We Have
If you are not familiar with us, we have been serving 1000's residents in Howard County.  Areas we work include Columbia, Clarksville and Ellicott City MD!  We have been awarded Best Pick in Howard County since its very first publication in 2012.
Our Pricing
Our pricing is based on analytics and data that we have collected for 30 years.  We know how long Howard County painters and handyman tasks take because we have cataloged that information and transferred it to our own proprietary software.  Some contractors (not all) low ball a job only to raise it once they get started.  Our prices are fixed.  We will not come back and say we underbid and need more money.  As long as tasks are not added to the job, your price will never increase.
Customer Reviews for Our Howard & Laurel County Painting Franchise
Want to know what it's like to work with us on your professional painting project? Just ask our happy clients!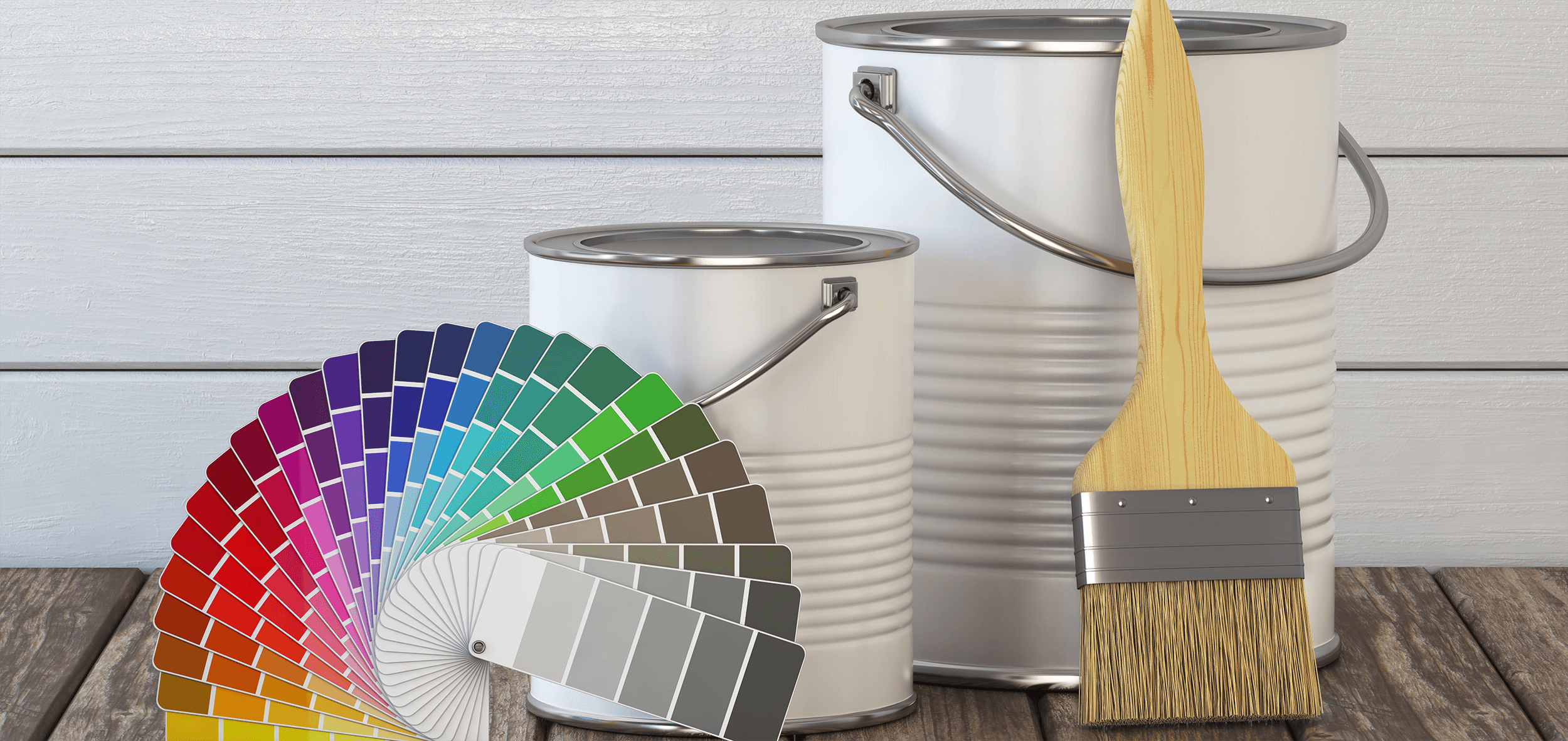 Andrea Rogers
Google Reviewer
It's a rare experience to find a contractor with such care for customer satisfaction. Arturo and his crew were polite, patient, competent, prompt, responsible. They were careful about COVID and about our home- highly recommended!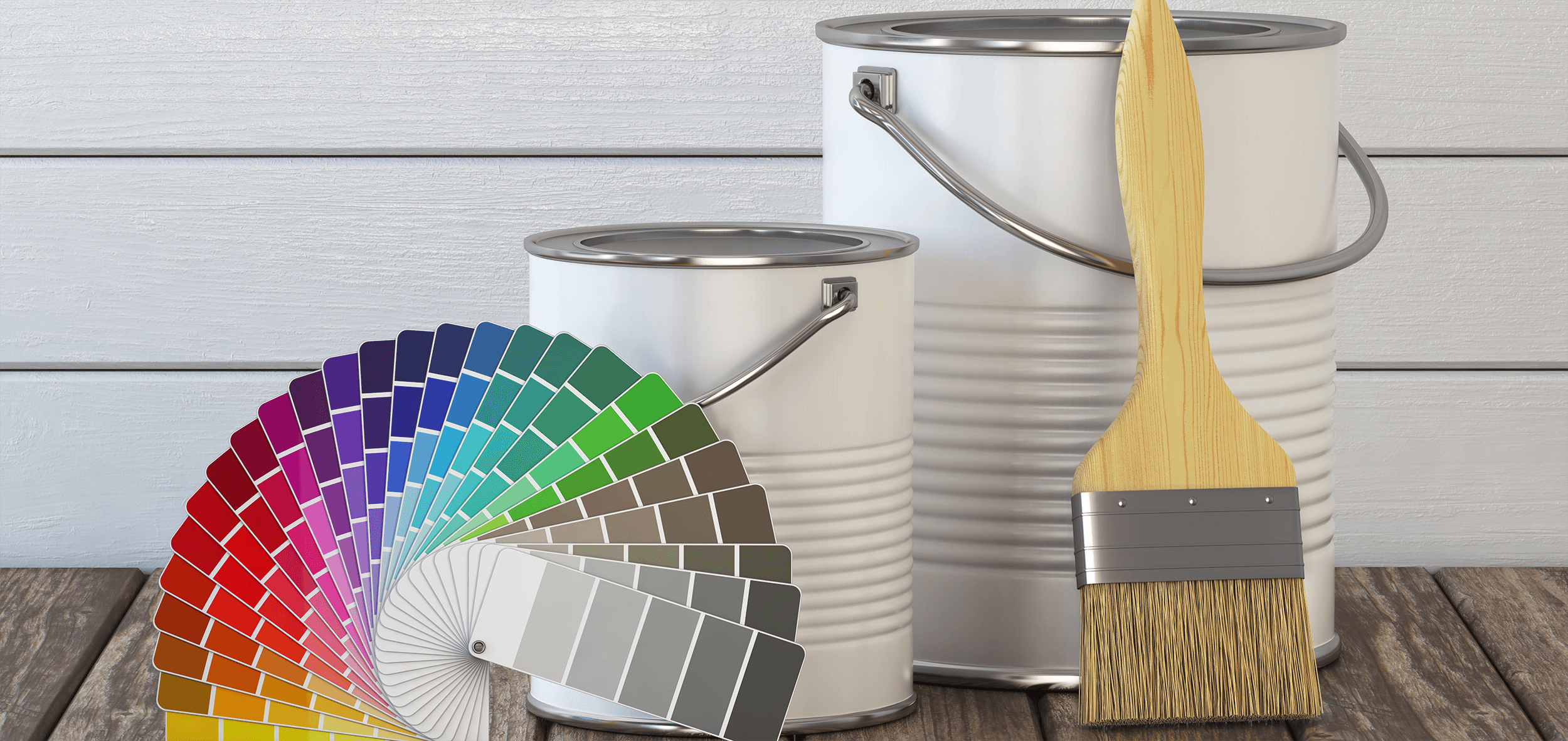 Rachel Grice
Google Reviewer
Arturo provided an estimate and the crew got started quickly. Every day they were on time. I was very impressed with the final paint job and the work ethic of the crew. I feel they went above and beyond my expectations and would hire again. All crew adhered strictly to covid guidelines and wore masks the entire time. Arturo was a pleasure to work with- very reasonable and customer-oriented.
Exterior Painting Services
Painting the outside of your home is a great opportunity to kill 3 birds with one stone (not that anyone would want to kill 3 birds with one stone).
Let's Get It Right The First Time
First, as we are prepping and painting your house, we look for potential problems like rotten wood and replacing damaged caulk where water can get in and cause real damage.  If your gutters are clogged, we can clean them to ensure the water is properly flowing away from your house.
Secondly, the wood and other substrates will be protected and last much longer with the proper painting applications.  The harsh and changing climate that Howard County faces from season to season requires that your house be properly protected.
Changing Colors?
Finally, your house will make an awesome transformation, especially if you change colors!  Designers often say that painting the exterior of your home is typically the fastest and most dramatic way to improve your home's look and value.  Even just painting the front door and shutters can have a dramatic effect on your entire house.  We can direct you to what paint colors fade the least and what sheens will look best on your siding and trim.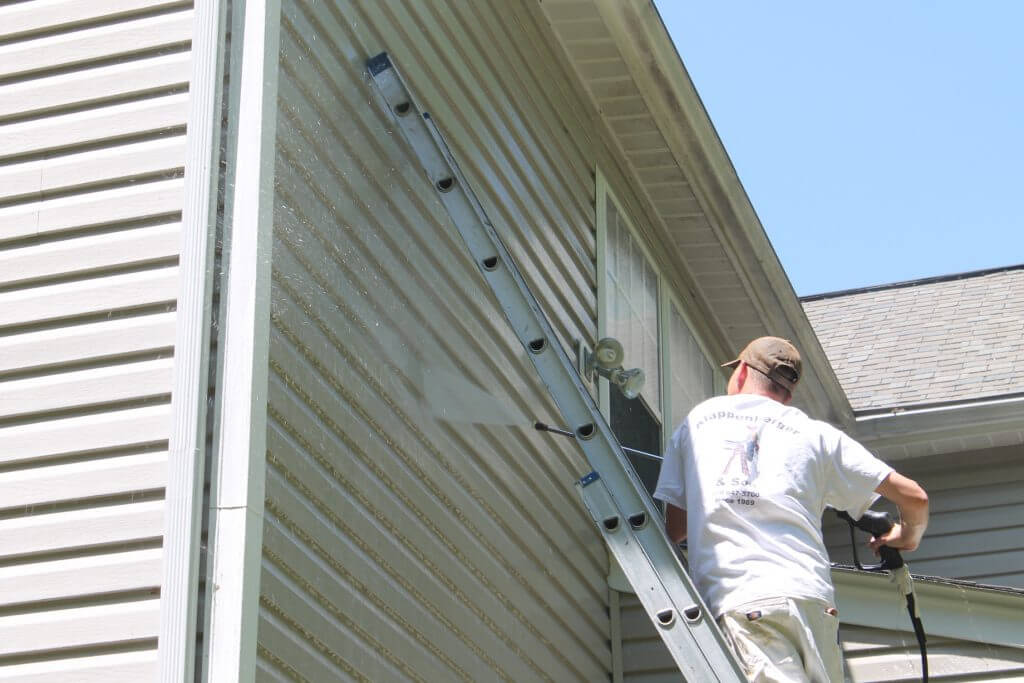 Power washing or pressure washing is not always a simple and safe procedure.  If you are power washing a deck or a fence, it is very tempting to use more pressure than the wood can withstand, causing damage to your deck or fence.  The same can be said for aggressive PSI (pounds per square inch) on the house.  We adopt a different philosophy and methodology to power washing.  Our philosophy is to let the chemicals do the work and not aggressive pressure washing.  The chemicals we use will not damage your plants or grass, and leave the surface ready for the proper application.
Historic Exterior Properties
We have an outstanding group of experienced Howard County painters who have done many historical properties in Ellicott City, Elkridge, and beyond.
Recently we completed work at the Riversdale Mansion, which was built in 1806.
We use the best materials that will last for many years and keep the authenticity of the property.   
For example, first we use the proper glazing, primers, and topcoats of paint that can last upwards of 20 years!
Secondly, we check the moisture content of the wood before applying any painting applications.  This vital step ensures the longevity of the paint and protects our historical treasures.
If your historical property requires restoration work on rotten or chipped wood, we can fill it in and mold it to the original shape using epoxy fillers that expand and contract with the wood.  Call us today and to have our historical restoration expert Arturo Lacayo inspect your historical treasure.
Howard County Interior Painters
There are four main reasons why people want to have their interior home painted:
Selling your home– If you are moving, we understand that you want to freshen up the place to make it sell faster.  We have helped customers achieve this cost-saving agenda by strategically painting in limited and crucial areas on an "as needed" basis.  We also can advise you on the neutral colors that are currently trending.
Buying a home – Congratulations!  Buying a home is certainly exciting and a bit stressful, but now it's time to turn that house into your home.  This is really where we can help.  Besides advising you on the most washable paints, sheens, and trending colors, we can also take care of that handyman "honey-do" list of things you would like done before moving in.
The interior home needs a fresh coat of paint:  Having a fresh coat of paint applied can lift the spirits and give new energy to an old space.  Perhaps you still like the colors, but it just is time to paint. We can fix those cracks and nail pops and repaint the house as needed.  It is amazing what a fresh coat of paint can do!  Perhaps your ceilings still look great.  Awesome! We can advise you on the least expensive ways to get the look and durability you desire.
The current colors are not inspiring – This is where the fun begins.  Changing the colors in your rooms will have an immediate impact visually and can even your own mood!  Yes, having the perfect color combination(s) in a room can make a world of difference to your enjoyment and wanting to stay in that room.  We have a gallery of fun and inspiring colors for you to check out.  We can also come to your house and help you choose the colors that fit your unique personality.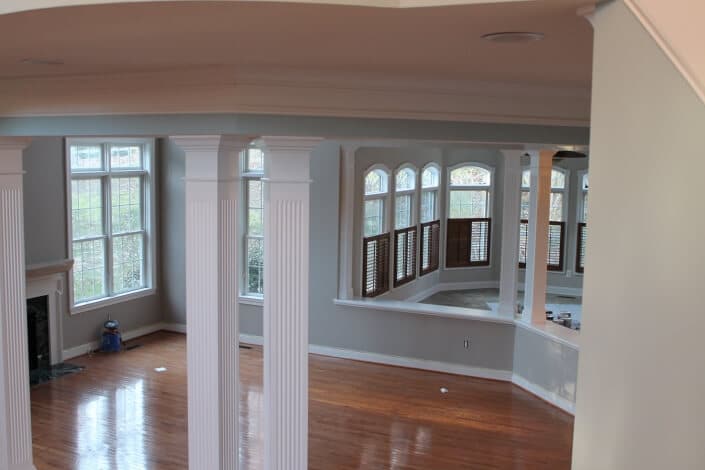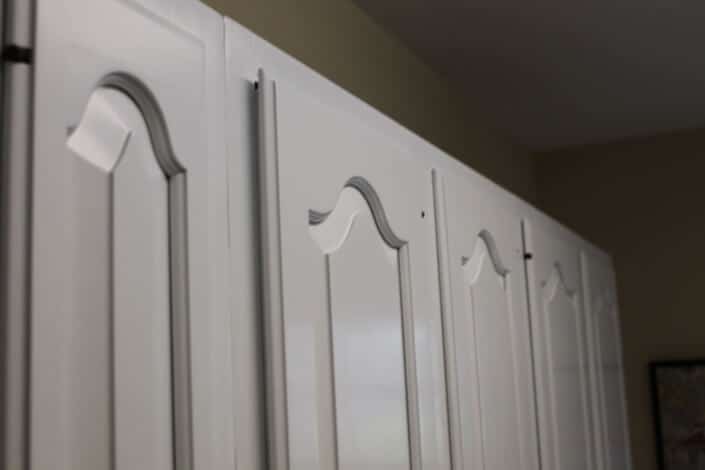 Kitchen Cabinet Painting Services
Are your cabinets or vanities structurally sound but looking a little past their prime?  Having them painted might be the answer.  Having Klappenberger & Son paint your kitchen cabinets cost a fraction of the time and money it would take installing replacements.  When painting kitchen cabinets, the transformation is dramatic!  The durability of the paint we use and our process will amaze you!
We spray your doors and drawers, giving them a showroom finish that a brush and roller can't match.  We then apply a clear coat that is so tough that we give your kitchen cabinets a 5-year warranty against chipping and peeling. (Clearcoat and warranty are an option)
Property Management Services
Klappenberger & Son has developed long-standing relationships with property managers of all kinds because we truly understand your needs.  If a tenant calls you with a problem, you want nothing more than calling a contractor and having the job completed quickly, professionally, and for a fair price.
HOA & Community Property managers often request our services to paint or do replacement work on an entire community.  We have signs and door hangers to notify the customers of starting and completion dates of our services which include:
Interior & Exterior Painting Services
General repairs
Call Us for Commercial Painting and Renovation Work
Klappenberger & Son has had a long-standing relationship as a general contractor with:
Private Schools
Colleges
Hospitals
Commercial Property Management Companies


Our projects have included:
Reconfiguring office space
HVAC / Electrical Services
Drywall
Painting
Flooring
Door and window installation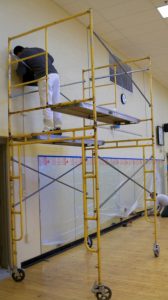 Call Us for Government Building Painting Services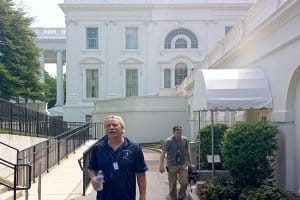 Klappenberger & Son has had the privilege of completing painting and renovation services in some impressive locations such as:
White House
FDA
Pentagon
Smithsonian
US Court of Appeals Judges Chamber
Regardless of what you need to be painted or renovated, we will take the same care on your property as we do for our current customers.
Call Us Today for Handyman Services
Since 1989 we have strived to be a one-stop-shop for both our commercial and residential customers.  Hiring multiple companies to perform one project takes a lot of time and effort on the consumer's part.  Calling us to take care of the entire project saves you time, effort, and most of all, money!  Having the right people performing each task at your project is now our responsibility.
Unfortunately, handyman work can lead to unforeseen work.  Our policy is to inform you of additional items before getting started.  Then we can give you an approximate estimate of the additional costs.
We travel all over Howard County, from Mount Airey and even into Laurel.  Bring us your "honey-do" list, and we can easily handle those tasks for you.
Typical services include:
Man Caves
Floor refinishing
Floor installation
Custom bookshelves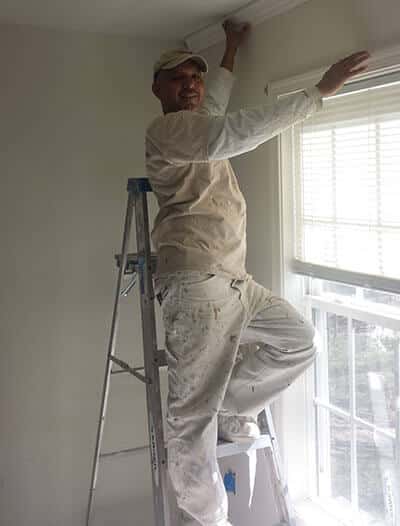 Contact Us Today to Request a Free Estimate
We have been providing painting, renovation, and remodeling projects for 30 years and we have certainly learned, changed, and grown.  I hope you take a look at reviews from this 3rd party company.  They require that we give them a list of all our customers every year and they randomly call about 130 of them!
Our Promise to You
We will not upsell you but rather advise you on what is best for your particular situation.  If there are areas where we can save you money, we will certainly let you know.
We will be punctual from the first time we meet to the final walk-through.
Our prices are fixed. As long as work is not added or reduced, the price we give you – is the price you pay.
You will love the quality of our work and our communication process.
Here is my cell 202-644-6105. My Name is Arturo Lacayo. You can always call me if you have any questions or concerns.
To learn more about our comprehensive services, call us today at 443-596-6703 to speak to a specialist or complete our online form to request services.  If you'd like to receive a free quote, please fill in our online estimate form below — any messages received before 2 PM will be responded to the same business day.