Heritage Hills Painting Restoration
Schedule Your Free Quote Today
Klappenberger & Son - Professional Historic Preservation
Schedule Your Free Quote Today
Historic Preservation & Painting in the Eastern United States
Choose Klappenberger & Son for all your historic preservation needs. Contact our experts today for more information. We are passionate about repainting historic buildings and have helped maintain iconic establishments like the White House and Pentagon. Trust us as the state's top historical building preservation painters.
Klappenberger & Son is your dedicated partner when it comes to historical preservation projects. We take pride in giving our best effort to every project we take on, and we guarantee to provide exceptional quality of service. Our team developed a system that focuses solely on your project, which means we put our heart and soul into it. During the process, we ensure to keep your materials in low moisture levels, allowing the paint to last longer. Our painters undergo extensive training, where we teach them best practices to ensure that they produce outstanding results every single time. When it comes to primers, we only use the best of the best, like Mad Dog to ensure longevity. We also use top-of-the-line topcoats such as Fine paints of Europe to ensure that your historical building looks its absolute best!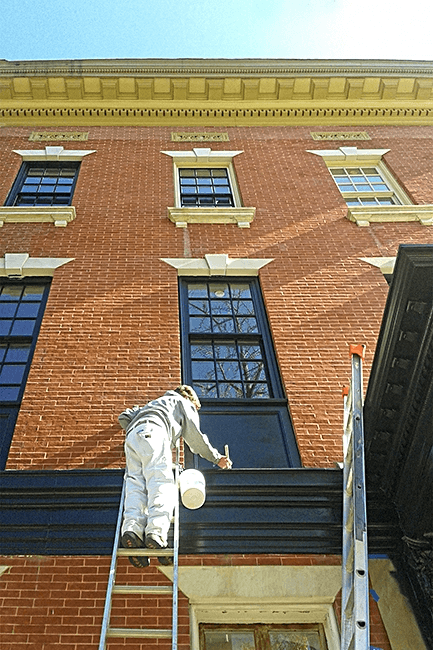 Historic Preservation Both Interior and Exterior Services
 Whether we work exterior or interior, we know we're improving a place where history happened, so we treat it and you with respect. 
Regardless of where we are painting in a historical home, there is bound to be lead paint.  Therefore, we test and take all necessary precautions and adhere to lead abatement codes.
As professional painters, our team takes great pride in providing exceptional quality services to our clients. Our approach to painting your structure's interior starts with a thorough assessment of the original wall design. We take into consideration the type of material used to decorate the walls and use this as the foundation for our work.

If your walls are made of plaster, our team will delicately smoothen out any cracks and gaps, ensuring that the surface is even before applying a bacteria-resistant primer. This primer helps prevent any future moisture stains, ensuring that your walls remain in pristine condition for years to come.

At the end of the day, our main goal is to provide you with a beautiful and long-lasting paint job that meets your expectations and adds value to your structure.
We understand the importance of proper prep work in ensuring the longevity and quality of a paint job. It is equally important to consider the moisture content of the wood or substrate before proceeding with paint application. For a long-lasting paint application, the moisture content should be below 16%. Even with meticulous prep work, failure to consider moisture content can result in peeling and unsatisfactory results.

To ensure the best outcome for our clients, our professional painters take the extra step of using a moisture meter every day to check surfaces before painting. With this attention to detail, we can guarantee the longevity and quality of the final product.

Additionally, our team is experienced in carpentry and exterior painting, and we are equipped to fabricate old molding and repair buildings while maintaining their historic appearance. Contact us for professional and reliable services.
Customer Reviews of Historic Preservation Jobs
Want to know what it's like to work with us on your professional historic restoration project? Just ask our happy clients!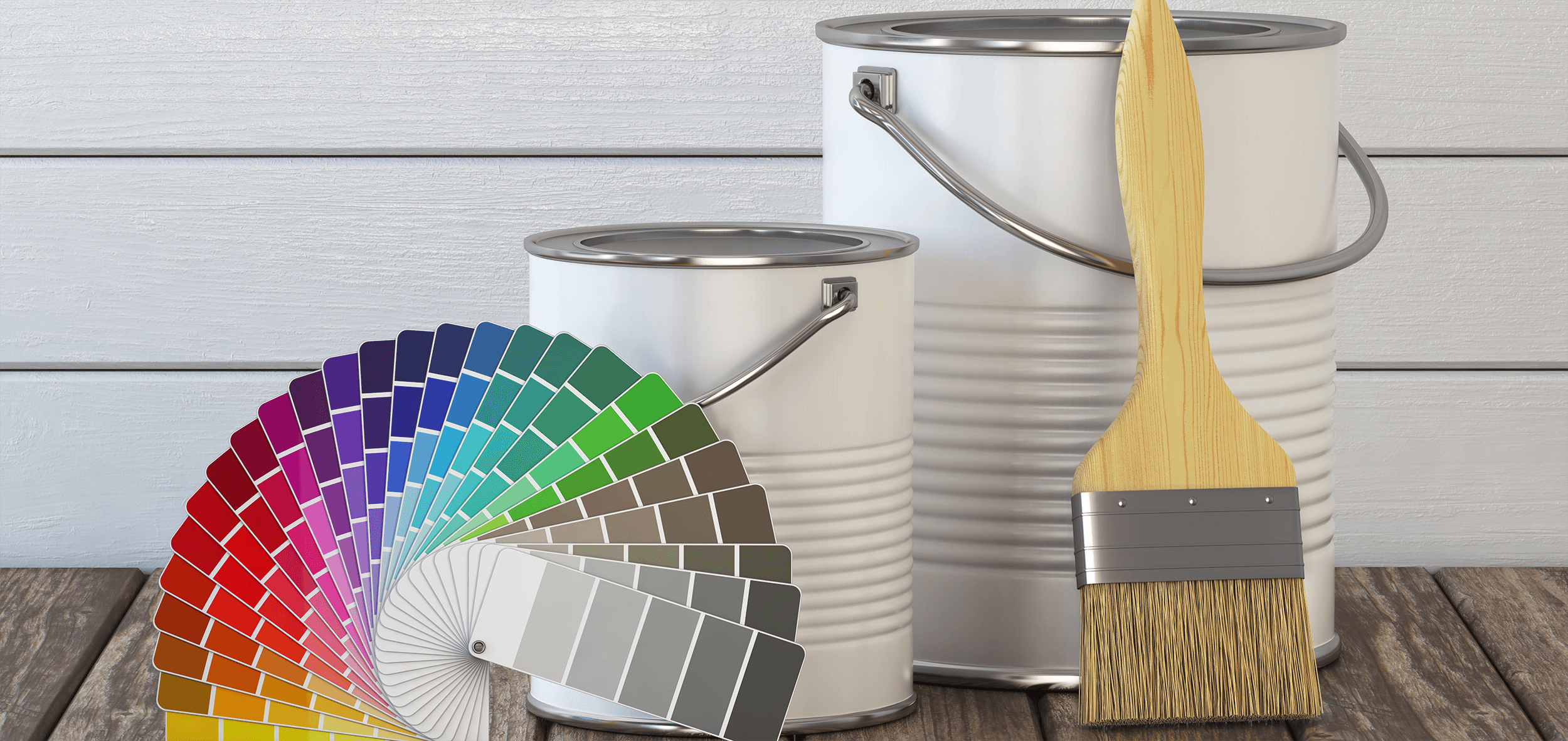 Julie Christian
Google Reviewer
We live in Heritage Hills historic district, so everything we do to our house is under scrutiny. We had Klappenberger & Son paint our house several years ago and were so happy with their work. Not only was there a quick turnaround on getting a quote, but it was also itemized. Again, the quality was excellent, and we give them our highest recommendation.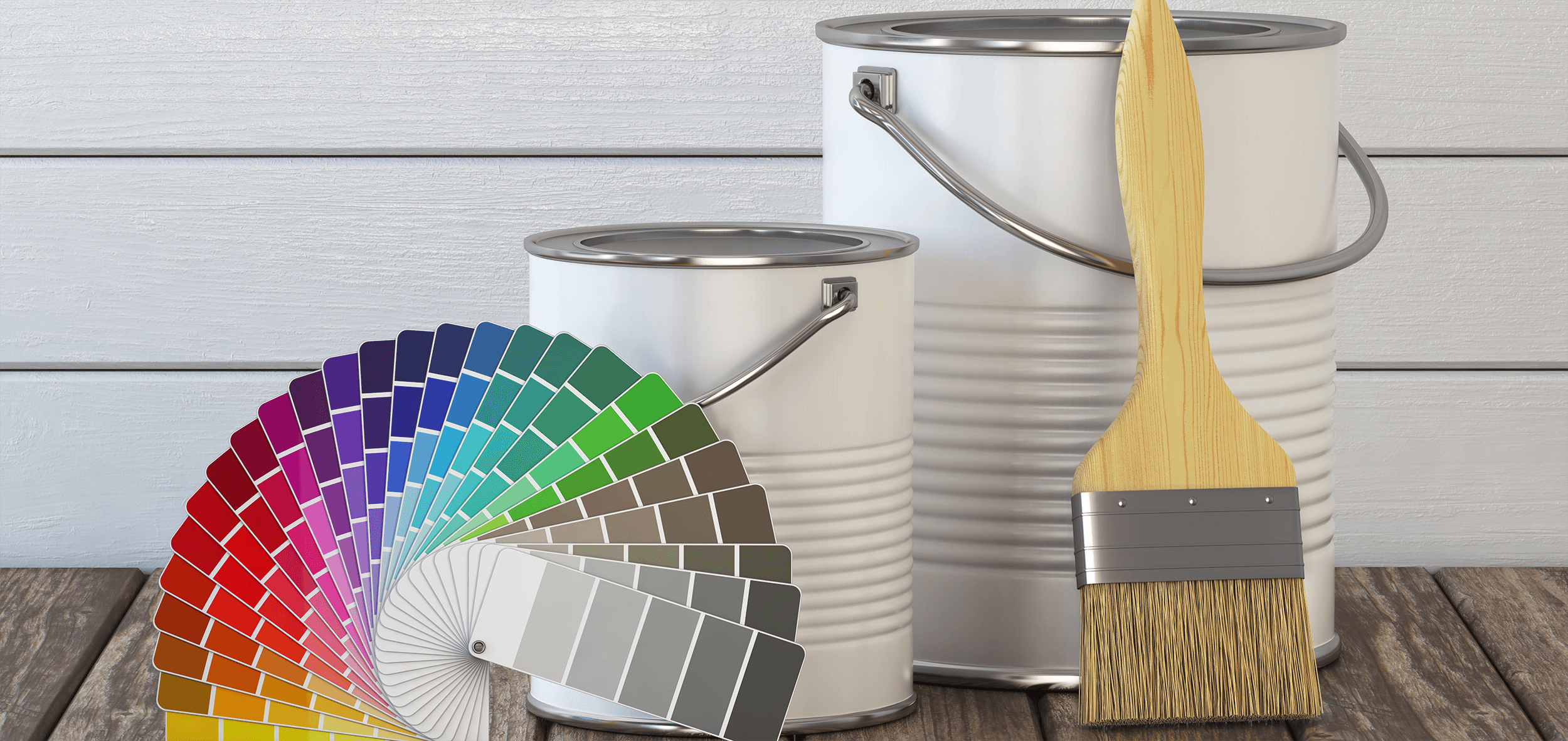 Johnny Thomas
Google Reviewer
Our church building committee hired Klappenger & Son to paint our church steeple. We had received at least one other estimate but selected Klappenger & Son as their price was the most reasonable. The painter did a quality job of first pressure washing the steeple, removing the remaining peeling paint, and then painting. We are happy with the results and would highly recommend this company to anyone who needs a good painter.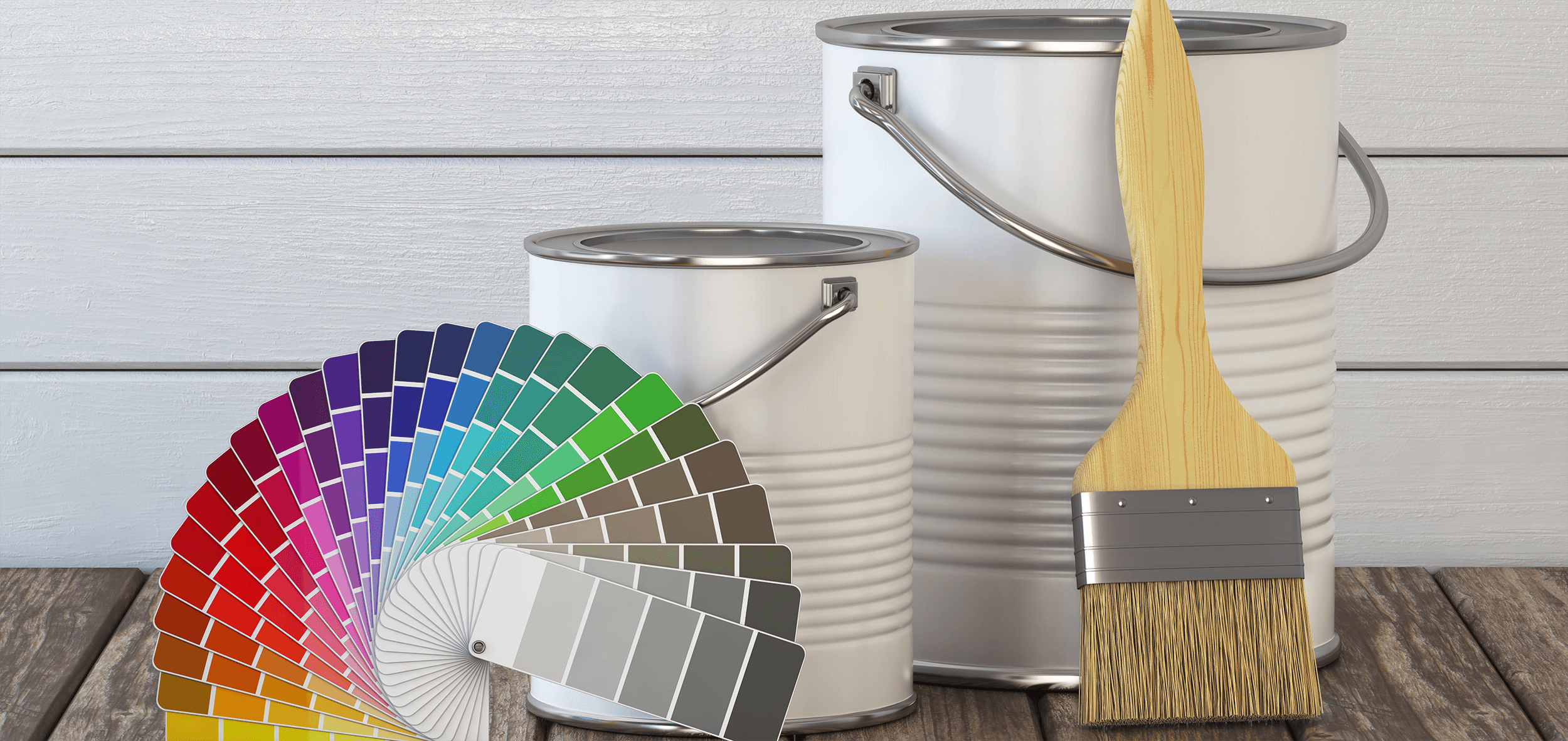 Barbara Wagner
Google Reviewer
Professional team, quality work and excellent communication! reasonable price! Thank you Klappenberger & Son!
Techniques and Products Used for Historic Preservation
As experienced painters specialized in historic preservation and restoration, we meticulously examine each project and tailor our approach based on the material and its state. Key factors such as moisture content, texture, and sun exposure play a significant role in determining the optimal paint adhesion technique. Additionally, we take into account the type of previous paint and primers applied to ensure compatibility with our restoration and preservation efforts.
We adhere to a meticulous process designed to ensure the longevity and beauty of your historic home. In situations where the restoration and preservation process requires a different approach, we have the flexibility to adapt our process to meet the unique requirements of your project. Trust us to restore the beauty and elegance of your historic home.
Before beginning painting, our painters must create a suitable surface for the paint. We'll prepare your historic restoration or preservation project by making the surface smooth and clean. 
During the cleaning and preparation step, we use D/2 Biological Solution. Historical conservators specially engineered this cleaner without acid or salts. As a result, it can clean a historic surface without damaging the materials. Organizations such as The White House and Veterans Administration rely on this product to safely clean their structures.
Once we prepare your building for historic painting, we'll prime the window sash with an oil-based primer. We use oil-based products during priming because they offer multiple benefits to historic walls. An oil-based primer works well with a variety of materials, including wood and surfaces that already have paint. It seals the primed surface, protecting it from stains and damage. After priming the project, we let it dry thoroughly.
With the primer dried, we can apply the first glaze. In history, painters used to employ glaze as a final topcoat that protected the paint's surface and added texture. During the first glaze step, we apply glaze to help the paint adhere to the surface and create a historically accurate texture. Once we finish the first glaze, we wait seven days to ensure low moisture content. A dry surface helps the paint adhere correctly.
After we let the first glaze dry for seven days, we add a latex-based primer for the paint itself. Latex-based primer resists peeling and cracking and can cover minor stains. It also has a fast drying time.
Our Master Home Restoration Painters use Mad Dog Professional Primer, a product used in historical restorations and any professional project that works with latex-based primer. This primer has strong adhesive qualities that smooth out cracks and grip to the final coat of paint. We use Mad Dog products for both interior and exterior projects.
For the final step of the historical painting process, we apply two coats of a latex-based paint. Latex paints can come in historic colors that resemble the original appearance of your project. They also have excellent color retention, letting them preserve your space's appearance for longer than other paint types.
We use Fine Paints of Europe latex paint in our historical restoration projects. This Dutch company offers paint in a wide variety of color palettes, including British Standard colors. Their top-of-the-line products can last as long as 10 to 15 years and pass strict European quality standards. Eurolux latex paint from Fine Paints of Europe dries quickly enough that we can apply two coats on the same day.
Historical Preservation Is All About Using the Same Materials
When we paint your historic building, we preserve as much of the originality as possible. Cleaning, sanding and eliminating sources of moisture comes first to keep both old and new elements intact. Then, we match our paint to the historical paint color and layer coats appropriately to prevent chalking and shrinking. We have access to historical interior paint as well as historical exterior paint which is vital to the preservation of your building as well as ensuring the job is done correctly and the historical paint will last.
We know what painting products to use for each step. Primers are not all created equal. Some primers come with a 20-year warranty against chipping and peeling. Premium top coats also vary in how long they retain color, and their ability to allow moisture to penetrate and release. Through decades of experience, we have been able to document our processes and refine our practices. Not only will your building look like it did in the past, but it will also continue to look that way in the future.
Why Choose Klappenberger & Son for Professional Historic Preservation?
At Klappenberger & Son, we are a historic restoration company that has Master Painters and carpenters to help you with all your historic preservation needs and so much more. We serve multiple locations on the East Coast and have brick and mortar locations primarily in Maryland & Virginia.