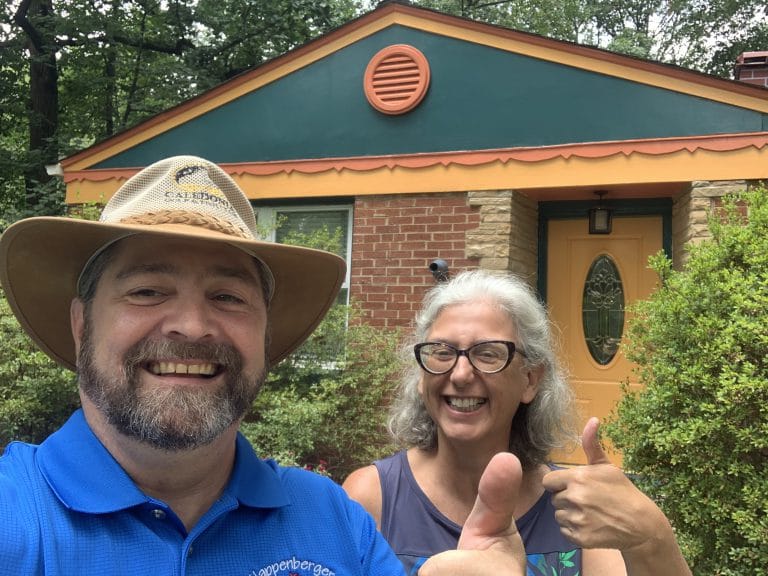 For years we relied on finding good people who cared as much as we did about customer service.  We would train on what we thought was good customer service but didn't follow through enough to enforce what we preached.  
Regardless we still built a successful company with an excellent reputation but to be honest; there was room for improvement.  
We began preaching inspect what you expect, which is good but not always practical, especially during the busy seasons.
The solution to Superior Customer Service was not just to inspect the work but to hold everyone accountable on every job every day.
Here is our blueprint for achieving Superior Customer Service: 
First, when you call for an estimate, you will immediately speak to an actual human!
Secondly, we can typically give you an estimate the next day and have a detailed proposal for you within 24 hours. 
Next comes the scheduling, and as one of the company's owners, I will be at the job at certain times, ensuring everything is running smoothly.
It is mandatory that we:
Apply sample for your approval.
Where name tags.
Clean-up at the end of each day.
Communicate when we are leaving and when we will be back.
Ask you to inspect the completed areas periodically and give feedback on our work.
Do a final walk-through when the job is complete.
Corporate Operations will follow up to make sure Klappenberger & Son provides Superior Customer Care
This isn't what we hope to do -it's what we always do!
                                                        Peace of Mind
Professional service and communication are keys to Superior Customer Service, but a warranty is the cherry on top!
Klappenberger & Son offers 5-year warranties on kitchen cabinets.
Five or seven-year warranties on exterior painting.
Ten-year warranties on interior painting.
After completion, if there is a problem, you can call us up, and if it is under warranty, we will be happy to fix it at no charge.   Please visit our warranty page for details on inclusions and requirements for warranties to be in effect.