 Klappenberger & Son Maryland Painting Company Locations
Check out all the Klappenberger & Son locations in Maryland and contact us today for a free quote!
Local Maryland Professional Painters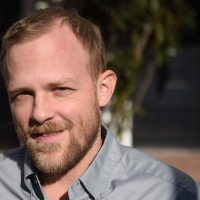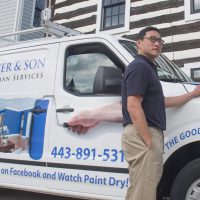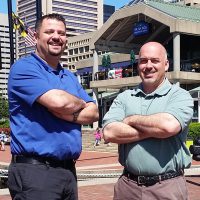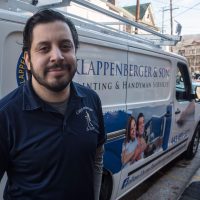 Bold, High-Quality Residential and Commercial Maryland Painters
Klappenberger & Son provides various interior and exterior painting services for commercial and residential locations throughout Maryland.  We are a Maryland painting company that strives to give our clients a personalized experience.  And there is only one way to do this -listen.
We find out your specific needs because we ask specific questions.  There are many reasons why someone wants to hire a painting contractor.  And each reason can affect the type of paint or approach we choose. 
Your painting project is only completed when you're delighted with the final result.
Our team is thoroughly trained and equipped to handle painting jobs of any size or type and specialize in the following:
Interior Painting:  Whether you need complete interior painting or just a few rooms, we have you covered.  
Exterior:  A properly done painting job can make pulling in the driveway a pleasure for 8-10 years.  Conversely, a poor paint job can have the opposite effect.  Besides the paint's quality, the prep work and the moisture content play even a greater role.  When you request an estimate with Klappenberger & Son, we will be happy to explain our best practices for exterior painting. 
Commercial: To maximize curb appeal and daily productivity, trust our commercial painting experts to apply new epoxy coverings, drywall stains, or polyurethane coatings.  We guarantee attractive new surfaces completed in a timely and organized manner and meeting your budget.
Professional Painters in Maryland
Klappenberger & Son is a locally owned painting company.  In addition to our 30 plus years of interior and exterior painting, we also have services including: 
Call Us Today to Schedule Your Free Consultation
Our reputation is 100% decided by our customers and what they say about us.  We understand it is our responsibility to deliver prompt, professional services at a fair price.  Whether you need the exterior or interior of your home or commercial space painted, we promise to make you glad you choose Klappenberger & Son.