Looking For Exterior Painting in OKC?
Let your home's transformation start with us!
Enter your name, email and phone number in the form and we'll get in touch immediately to schedule your FREE Estimate
Klappenberger & Son - Is Your Go-To Exterior Painting in OKC
As homeowners we intuitively understand that painting the exterior house protects the home, we generally think its more of a stop gap to the house becoming an eyesore.
By far, paint is the largest barrier to protecting the exterior surfaces of your home.  Without it, all the surfaces would decay prematurly and water would enter the house.  
Fourtunately we can add color and come with inspiring color combonations that making pulling in the driveway feel good.
If you like the exterior paint colors on your house, terriffic.  However, if you want some inspring ideas to change things up a bit we can help as well.  My wife, Danelle, is great with finding the right colors, and I me and my team are experts at any exterior painting in OKC.
Five things to know before painting the exterior of your home in OKC.
Just because a contractor does a good job and uses suitable materials doesn't guarantee your paint job will last. There are five reasons why exterior painting in Oklahoma fails; most painting contractors don't recognize or practice ways to prevent these failures.   
Hint:  it's not tornados. 
Klappenberger & Son has been painting both interior and exterior homes in Oklahoma City for a long time and we know what works and what doesn't.  That's why we offer a five year warranty.
The Steps To A Five Year Warranty
Proper power washing and prep
Using a moisture meter
Choosing the proper bonding primer
The right amount of topcoats
Working in cooperation with Mother Nature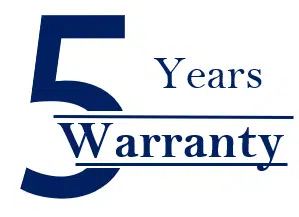 We take the risk out of hiring a painter with our extra-long warranties on most of our work.
Year Warranty on Exterior and Kitchen Cabinet Painting
Year Warranty on Brick and Hardy Board Painting
Year Warranty on Interior, Stucco and EIFS Painting
Klappenberger & Son Is Your Exterior Painting Company of Oklahoma City
Whether you have a rancher or a big home, consider Klappenberger & Son as your your go to contractor for exterior painting in Oklahoma City.   
With our 30 years of experience, we can advise you on the best products and methods to ensure your home is protected and beautiful.  
In addition to being a painting contractor, we also can do other carpentry and handyman projects around your home.  
Replace decks and handrail
This makes us an ideal one-stop-shop to get your most prized position looking awesome!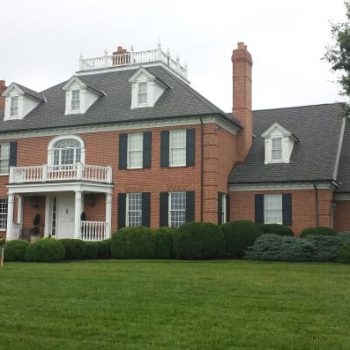 Exterior Painting in Oklahoma City: What Do We Do Differently?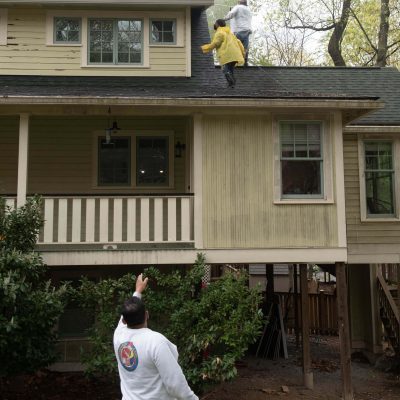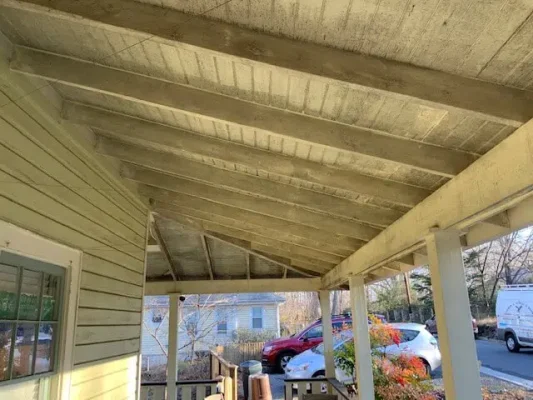 A Key Difference: Proper Power Washing 
When power washing or pressure washing your exterior, we let the chemicals do the work, not high pressure.  We leave the high-pressure to Time Share salespeople.
We use the least amount of chemicals that kill mildew and get rid of dirt and pollen collected on the home.
Our cleaning products will not harm your plants or flowers!
FYI – We insist that the chemical stay on for fifteen minutes. 
Why?
Fifteen minutes is the amount of time necessary to kill the mold spores, or they will grow through the paint.
FAQ:  About power washing.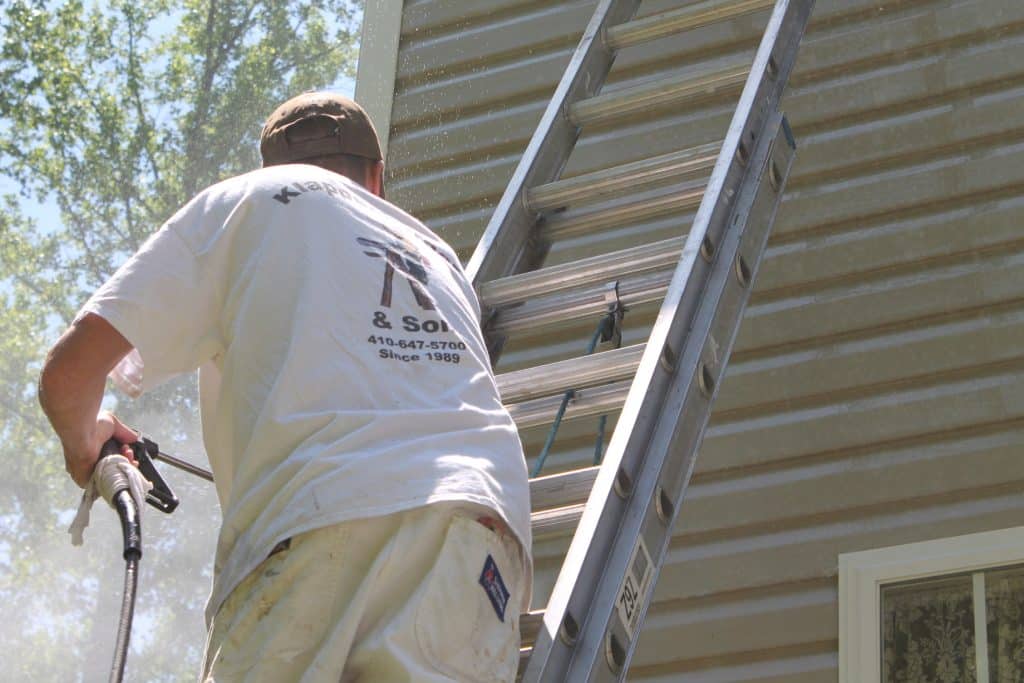 GET YOUR FREE HOUSE PAINTING ESTIMATE NOW!
Enter your name, email and phone number below.  One of our friendly staff members will get back to you within 60 minutes to schedule your free exterior painting estimate.  We can't wait to meet you!
A Key Difference:
The Moisture Meter
It is impossible to feel the wood and know if the moisture content is low enough to paint.  Believe it or not, most painters do not own a moisture meter. 
Before a single can of paint is open, we check the moisture content of the wood and mark areas that are not ready for painting.
FYI – The most likely cause of paint peeling is water.
Almost all paint requires the moisture content to be below 16%.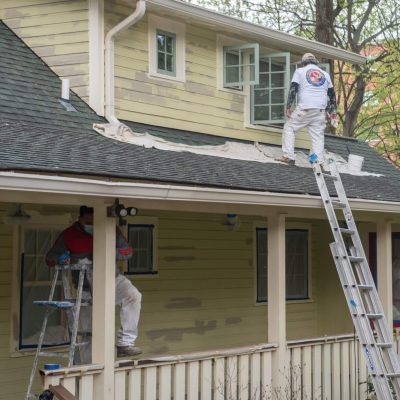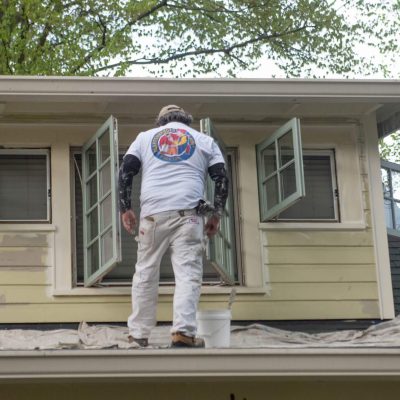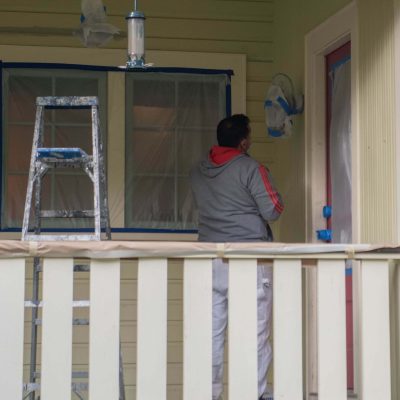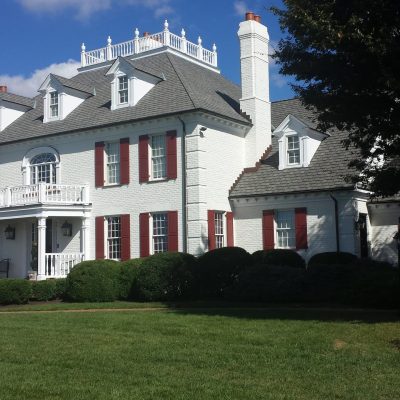 A Key Difference:
Choosing the Right Primer
There is a reason why every paint manufacturer has a wide variety of primers.  Different surfaces call for different primers.   
What happens if you choose the wrong primer?  The paint will peel.  
Why?
Because the wood, primer, and top coat of paint are not expanding and contracting at the same rate. 
With the sharp changing seasons of Oklahoma City, it is important to have all three surfaces expanding and contracting at the same rate.
When choosing Klappenberger & Son, we can advise you on which primer will work best for your home. 
Are two coats really necessary?
Exterior painting in Oklahoma is more than a nice-looking finish.  It's protection for your most valuable possession.  
Applying two coats satisfies the warranty and improves the surface appearance and extends the paint job's life for several years.
To demonstrate the difference, consider a scenario on the right.  One coat is applied to the exterior walls using a roller, but the edges and seams have been brushed.
Noticeably, the areas that received two coats have significantly more paint remaining. While adding a second coat may increase the overall job cost by roughly 30-35%, it can prove a wise investment, yielding lasting results for up to five years.
Protect your property's appearance and value with quality exterior painting services today.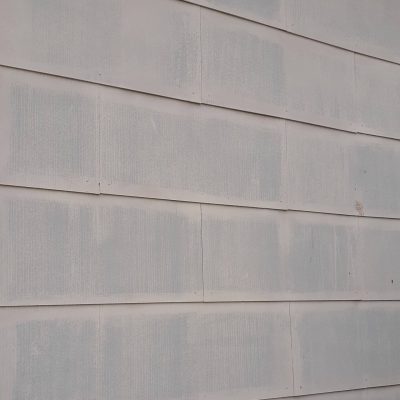 A Key Difference:
 Proper Weather Conditions
We are often asked what season is best for exterior painting.  It depends on the temperature.  Most manufactures like the temperature to be lower than 90 degrees and above the mid-'30s for at least 24 hours.  If paint freezes before it fully dries, then it can lose its ability to cure fully.  
Also, if it rains shortly after the surface is painted, the rain can seep through the paint, causing bubbles. 
Therefore it is best not to paint when the chance of rain is above 30-40% for the next 24 hours.
Unfortunately, many painting contractors don't adhere to this principle.  Instead, they try to complete the job as quickly as possible and move on to the next.  
Because we offer warranties for our exterior painting projects, we follow certain best practices, and one is paying attention to weather conditions.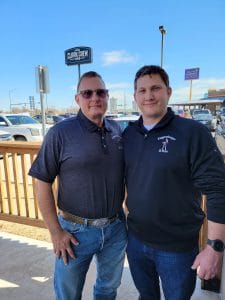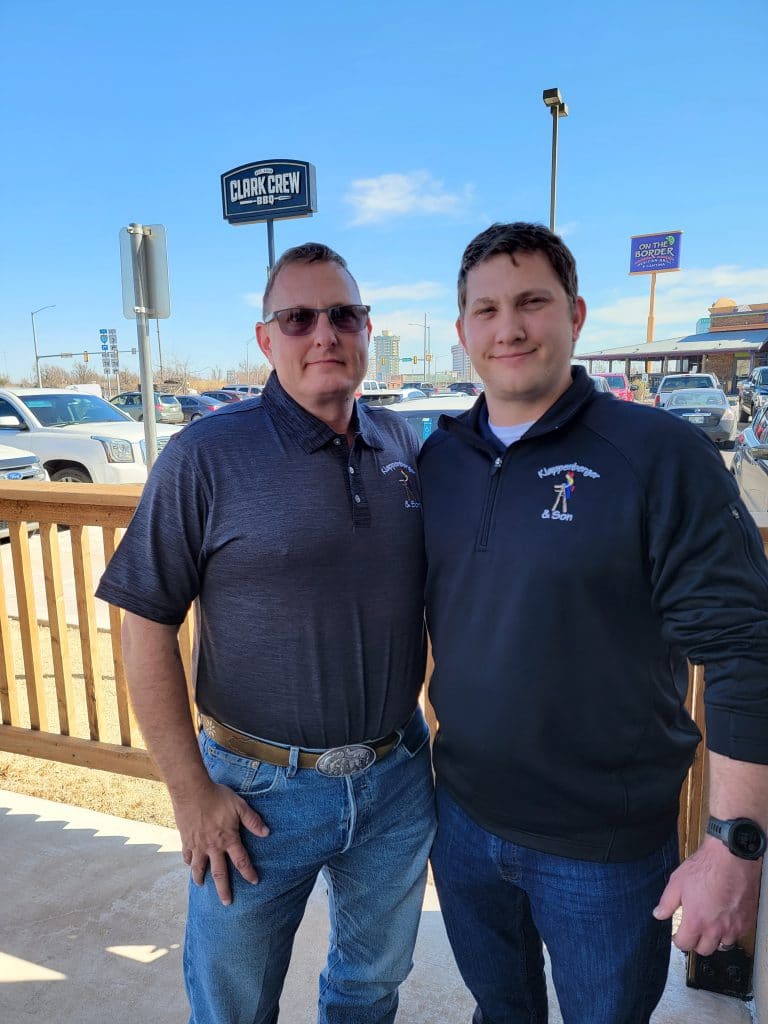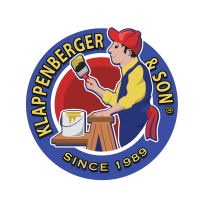 Whether your exterior siding cement board, vinyl, aluminum, brick or stucco we have additional information ready for you!
Typically we can get a detailed estimate to you within a couple of days.
CALL TODAY
Klappenberger & Son Is Your Exterior Painting Company in Oklahoma City
Not only do we know the ins and outs of painting, but we also have some terrific carpenters.
Whether you have rotten wood trim boards, a loose handrail, or other exterior maintenance projects, we have you covered.  
Other Services include: