Klappenberger & Son - Professional Kitchen Cabinet Painting
Schedule Your Free Quote Today
Kitchen Cabinet Painting In 2023
Your kitchen is one of your house's most buzzing and active rooms.  It should be functional and attractive for family gatherings, parties, and just enjoying a cup of coffee in the morning.  Painting kitchen cabinets can be time-consuming and mistake-ridden without the proper experience.  At Klappenberger & Son, we have over 30 years of kitchen cabinet painting experience.  We tested dozens of kitchen cabinet paints and learned which ones to use and which to avoid.
Our goal is to make your kitchen reflect your style and make it the perfect place for your family and friends to enjoy food.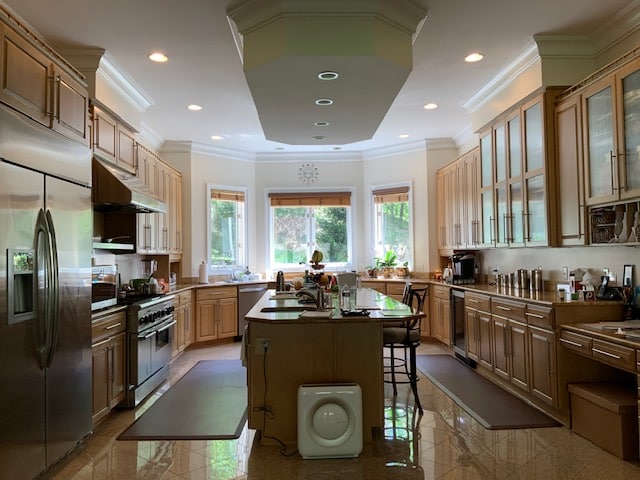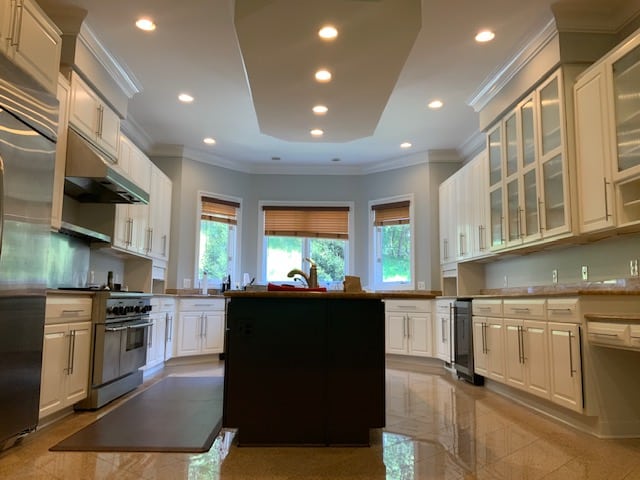 Trending 2023 Kitchen Cabinet Colors
When painting kitchens, we assist in helping you choose a color you will love for years.  While white is still popular for kitchen cabinets, 2023 cabinet color trends also point to off-whites and various blues and greens.
We recommend a high-quality satin finish to ensure the highest-quality paint results that are easy to maintain and clean while upholding their appearance.  Click this link for more information about color trends of 2023.
Find Your Local Klappenberger & Son
To find the Klappenberger & Son closest to you, just enter your zip code below, then click the "Find" button.
Kitchen Painting Expertise in Maryland & Beyond
We have been mastering the art of painting kitchen cabinets for almost 30 years.  Our techniques and process use the best materials for an amazingly smooth and durable finish.  Our finishes are so smooth we saw a fly skid across the surface!  Most homeowners just don't have the tools, time, or experience to get the same results.  When kitchen cabinets are brushed and rolled they just don't compare to the fine finish look of a Klappenberger & Son cabinet.
Klappenberger & Son will give your cabinets a factory finish! 
Painting your kitchen walls or cabinets is not a simple, fast weekend project you can complete yourself. Interior painting, especially in a kitchen needs attention to detail. While repainting your kitchen may seem like a straightforward project, due to the conditions and materials found throughout this space, a professional painting company with the proper tools and experience will be able to make sure the job is completed fast and effectively so you can have your kitchen back and not have to worry about the paint peeling.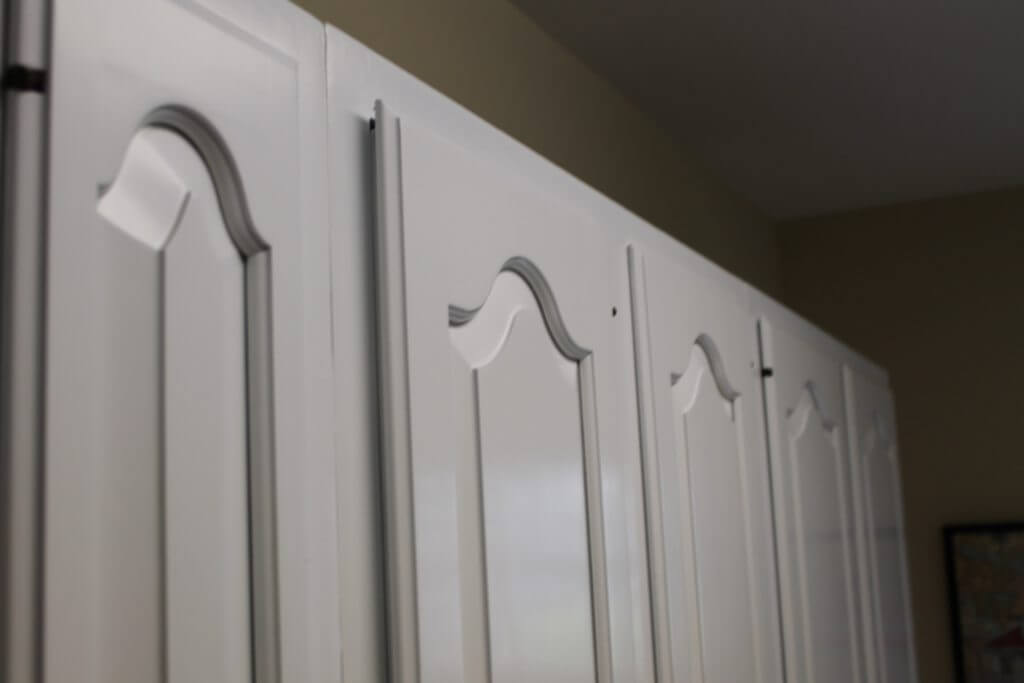 What Do We Do Differently?
At Klappenberger & Son, our team is trained with techniques and paints available to help you select a fresh coat of paint that enhances the space and adds daily convenience. For all our customers, we offer free in-home color consultations so we can fully understand your expectations and help you find paint solutions that best fits your needs and budget.
How About a 5-Year Warranty ?
Not only do we use the best quality cabinet paints, but we also offer a guarantee.  Because we tested various cabinet-grade paints and primers, we can provide a 5-year warranty on all kitchen cabinet painting.
Paint Your Kitchen Today With Klappenberger & Son
At Klappenberger & Son, we'll help you transform your kitchen into a warm, functional, and exciting place for you and your family to enjoy every day.  We have over 25 years of experience creating inviting and useful kitchens for homeowners throughout Anne Arundel County.  Our team ensures quality customer service and satisfaction by offering:
What Does It Cost to Paint Kitchen Cabinets?
The cost to paint kitchen cabinets depends on several factors—first, the number of cabinets. 
Expect to spend $70- $100 per wall cabinet and $150 – $200 for base cabinets. 
Secondly,  will you replace the new handles and knobs that require relocation, drilling, or patching for holes? 
If so, add about $10.00 to patch and $5.00 to drill each hole. 
There is no additional charge to replace new hardware in the existing holes.
Unfortunately, adding multiple colors reduces the time and cost of painting kitchen cabinets.  But it can give the cabinets a spectacular look.  The additional charge is about $200.00.  Painting the base cabinets a second color or accenting an island is a great way to give your kitchen a custom look for a fraction of the cost of replacing them. 
Is it Time to Replace or Paint Your Kitchen Cabinets?
Replacing kitchen cabinets is something we do as well.  Yes, kitchen remodels increase the value of your home but they are disruptive, stressful, and expensive.  If you need assistance on determine whether it is best to paint or replace, we can assist you.  
 Typically, when people replace cabinets they also replace the countertop, the sink, and the faucet. The time and money it takes to orchestrate a project like this are always more than one expects.
Painting kitchen cabinets is a  popular alternative to replacement. Cost is the number one reason. Painting kitchen cabinets typically run between $3,000 – $5,000.00.  Replacing cabinets starts around $12,000.00 and can easily escalate north of $30,000.00 including installation.
Replacing Kitchen Cabinet Knobs & Handles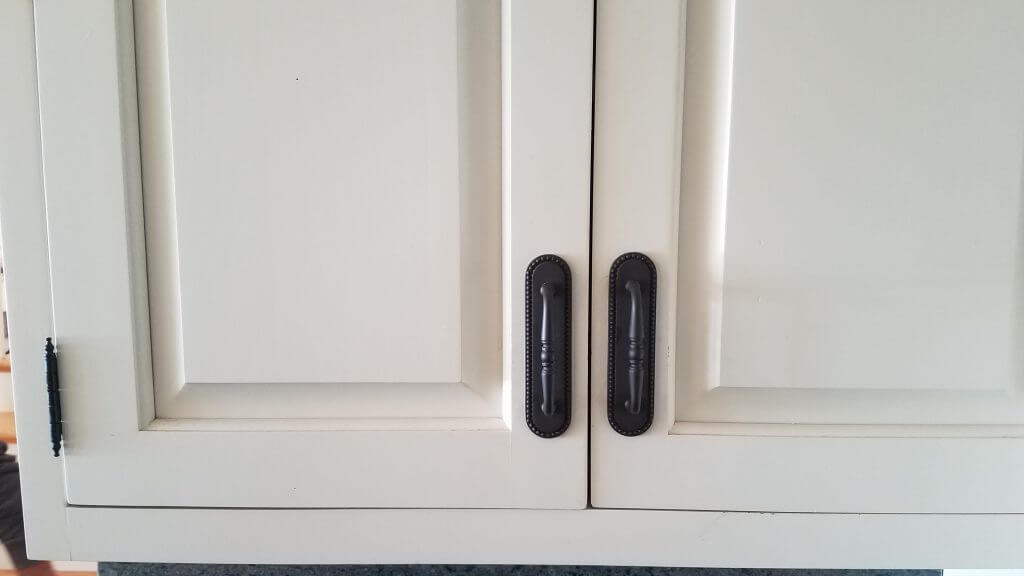 New Cabinet hardware?
Painting kitchen cabinets can dramatically affect a fraction of the cost, but so can new kitchen knobs or handles.  Chances are the hardware is just as dated as the original finish! And besides, there are so many amazing knobs and handles to choose from. If you are not changing the hole locations, installing new hardware is as easy as putting back the old ones.
Customer Reviews for Our Painting Franchises
Want to know what it's like to work with us on your professional interior painting project? Just ask our happy clients!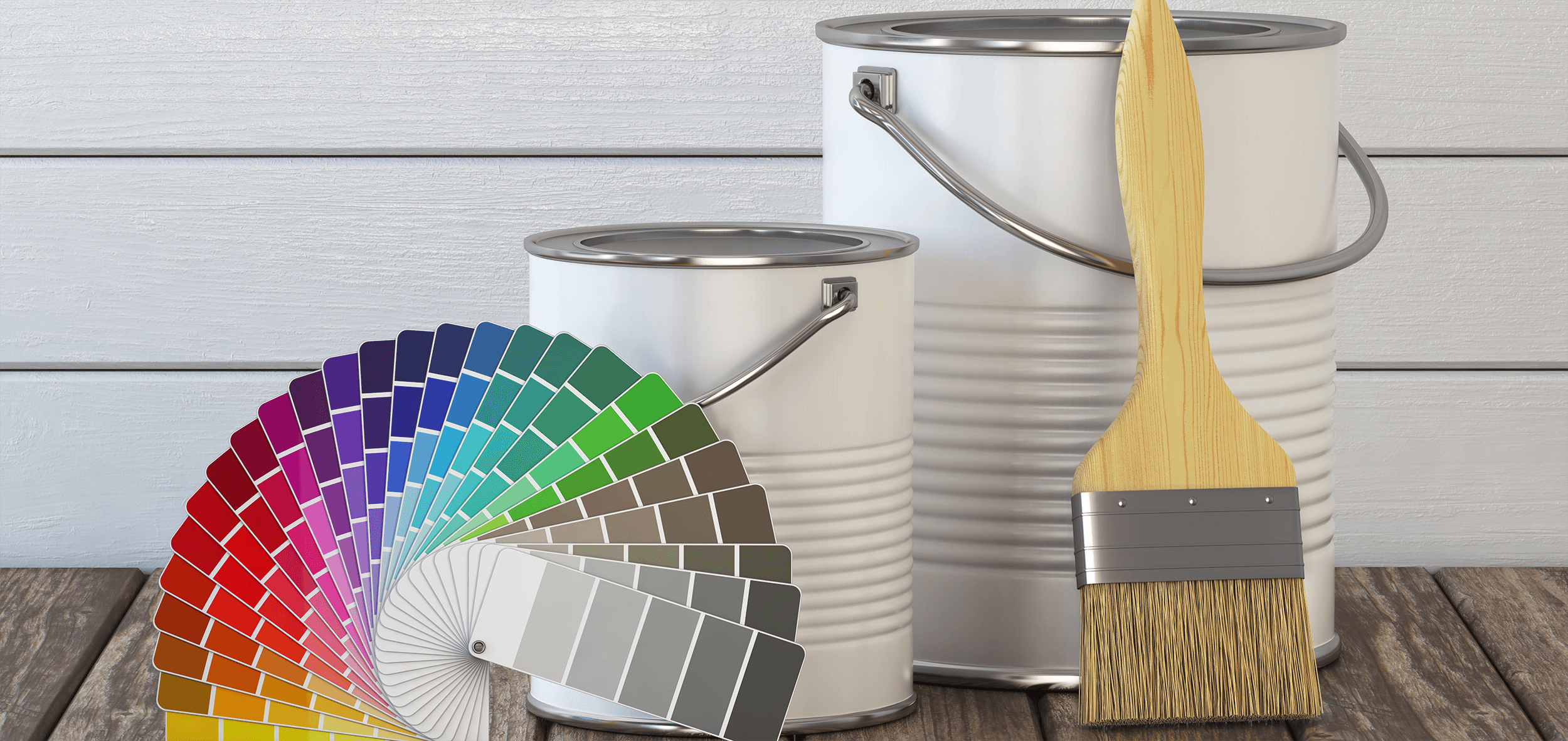 Kyle Kauffman
Google Reviewer
Professional, easy to work with, and quality results. Everything from the estimate, to project proposal, to scheduling, and remodeling went smoothly. I had a timeline for project completion and Klappenberger & Son not only listened and met my timeline but completed the project earlier than expected. I highly recommend their services and will seek them out in the future.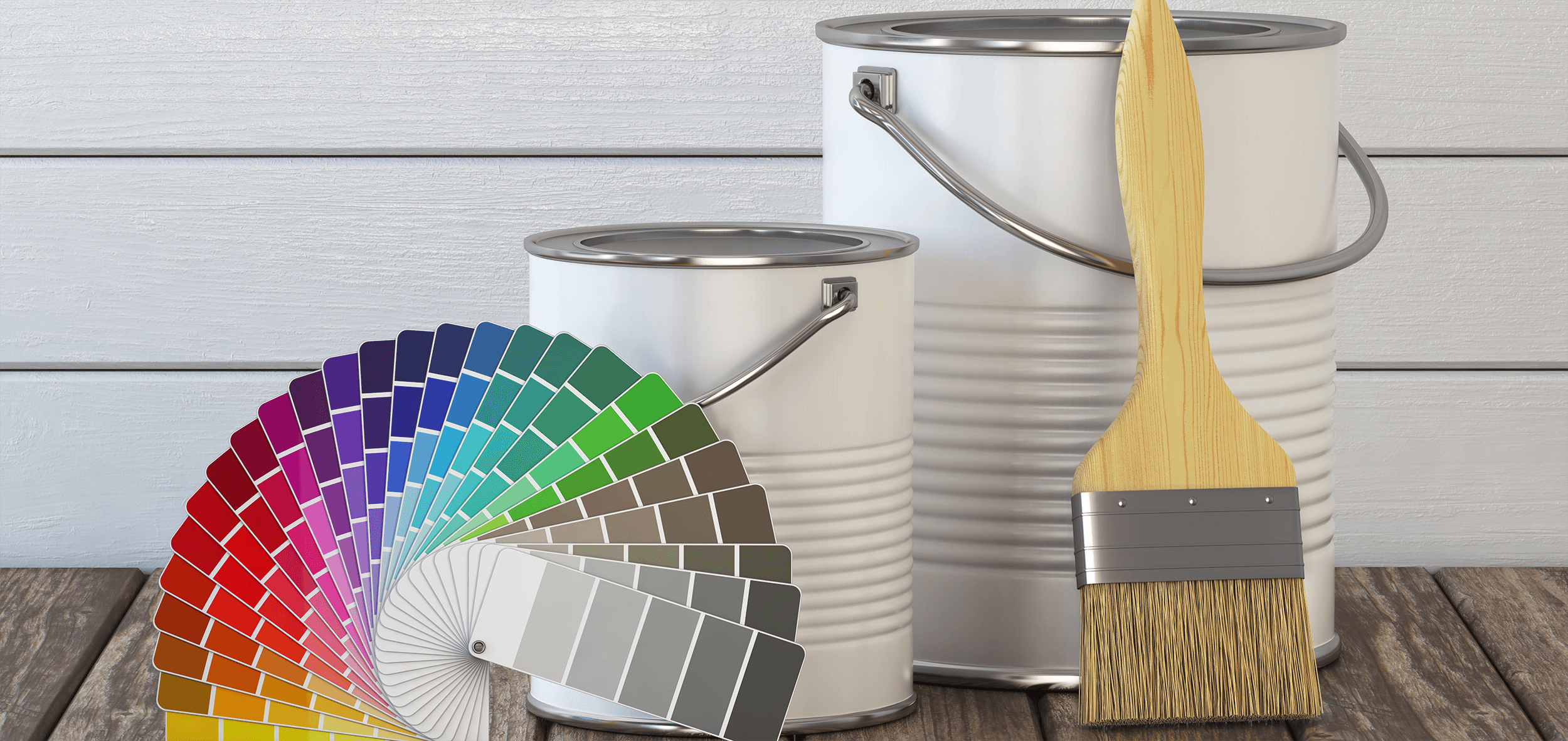 Rachel Cochran
Google Reviewer
Had accent walls, bathrooms, and bedrooms completed. Could not be happier with the results and the customer service!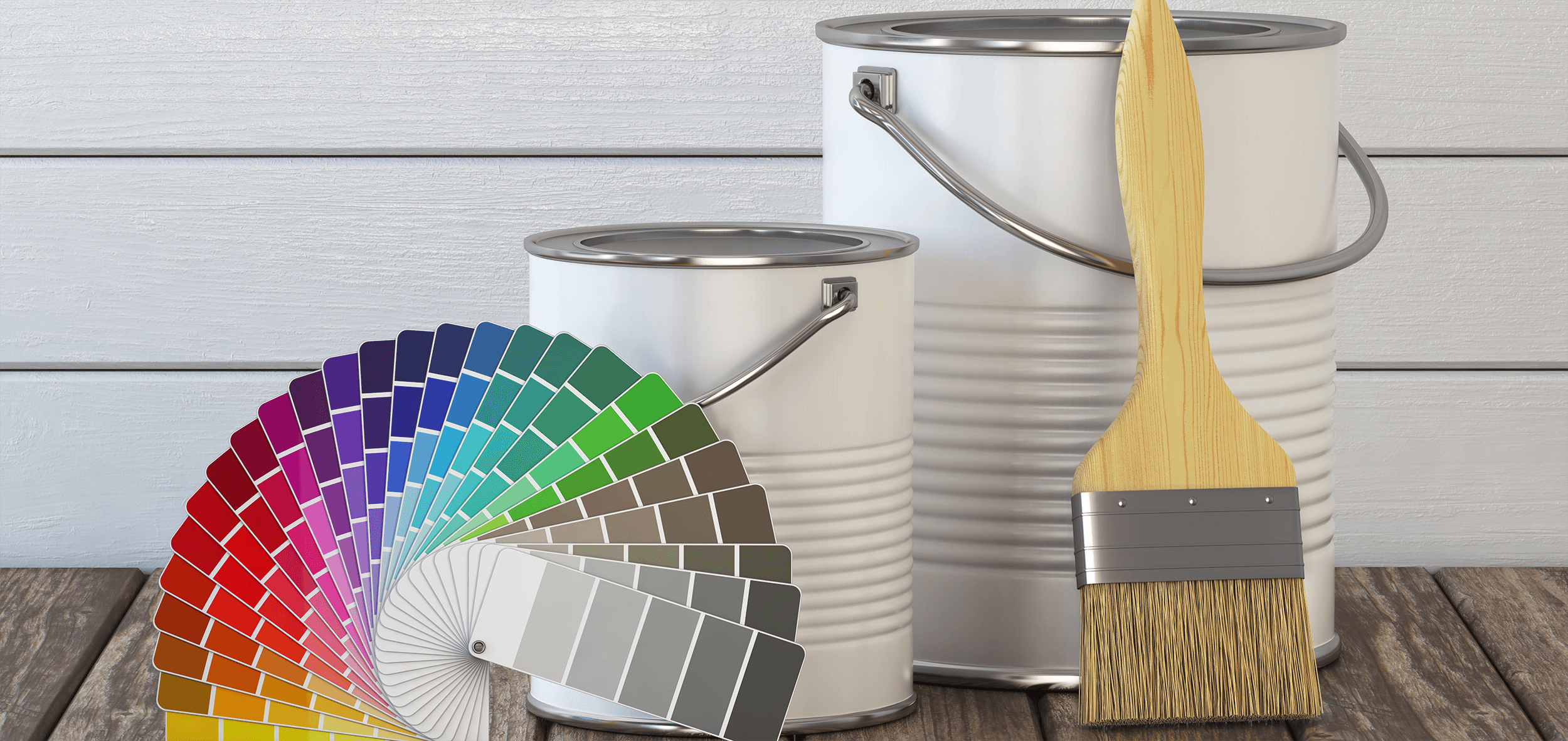 Kayla Roberts
Google Reviewer
Klappenberger did a great job painting our kitchen cabinets! Very easy to work with, and the finish looks like it was done in a factory.
Additional Kitchen Remodeling Services
At Klappenberger & Son, our team wants to help bring out the beauty in your kitchen where everyone in your family can enjoy the quality time together and eat delicious food. In addition to our kitchen painting and we also do complete kitchen and bath remodels:
Kitchen sink and faucet installation
Backsplash installation
Kitchen flooring installation
New cabinetry
The Kitchen Cabinet Painting Process
When painting your kitchen, we understand we're guests in your home, so we take great care to preserve your surroundings and be minimally disruptive during visits. Our processes include thorough prep, cleanliness, and typically can get a kitchen painted in a day.
With heavy traffic and regular daily use, your kitchen cabinets can start to look grimy and dated over time. To revamp the look of your cabinets, trust the experienced and trained professionals at Klappenberger & Son to know the correct primers and topcoats that can withstand daily wear and tear. While it may seem tempting to paint cabinets yourself to save on upfront costs, by hiring our team for your kitchen cabinet painting or replacement, you'll experience:
Our Factory Finish Process
Why Choose Klappenberger & Son for Your Professional House Painting?