Baltimore Painting Company
Your Local Painters in Baltimore County Are Klappenberger & Son!
If you're looking for a Baltimore painting company to service your home or business, you are at the right place.  Since 1989 we have honed our craft and trained our painters to follow all the best practices.  Besides, our painting crews always have three skilled handymen to take on your honey-do list.  We have you covered whether you live in Baltimore City or anywhere in the county. 
If you have hired painting or handyman contractors in the past, you know how unreliable and crazy the home service industry can be.  
Getting three estimates can mean calling nine contractors, and then the prices are all over the place.
With Klappenberger & Son, you can schedule an estimate at your earliest convenience and get a professionally written proposal at a fair price.
Our prices are based on measurements, not wild guesses.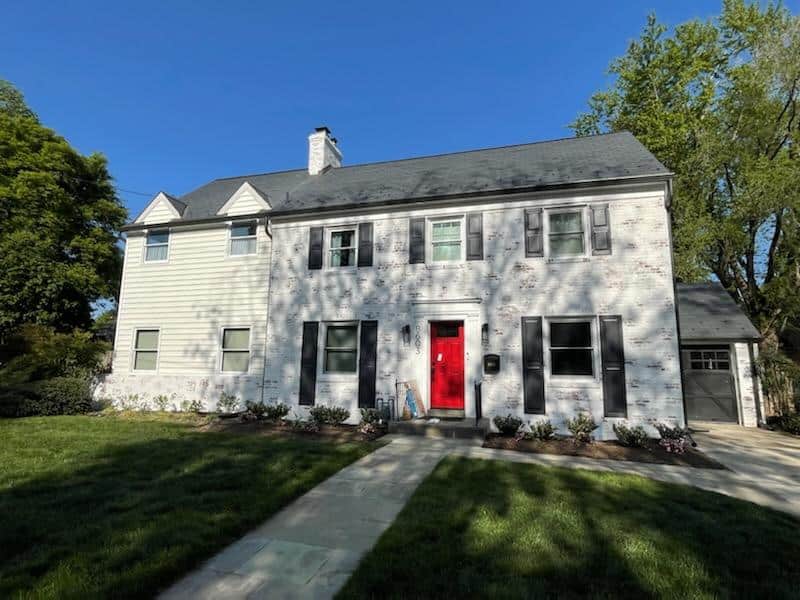 Our preferred Limewash paint is Romabio. The Classico Limewash is made from slaked-lime paint flat sheen, which gives an authentic white wash look and feel.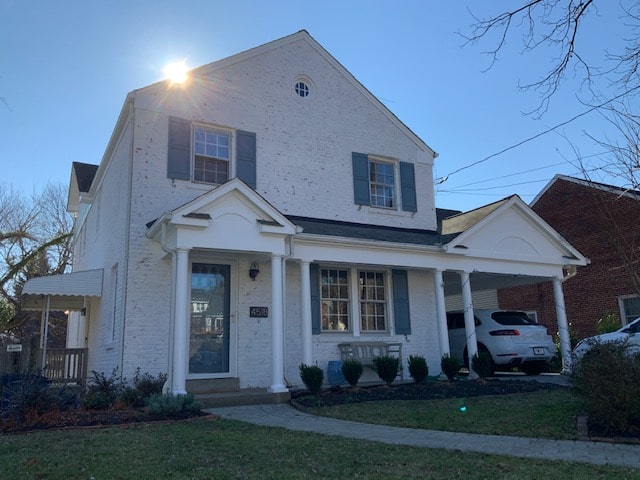 Limewashing has become very popular in the Mid-Atlantic areas. It can power washed off easily for two days after it is applied.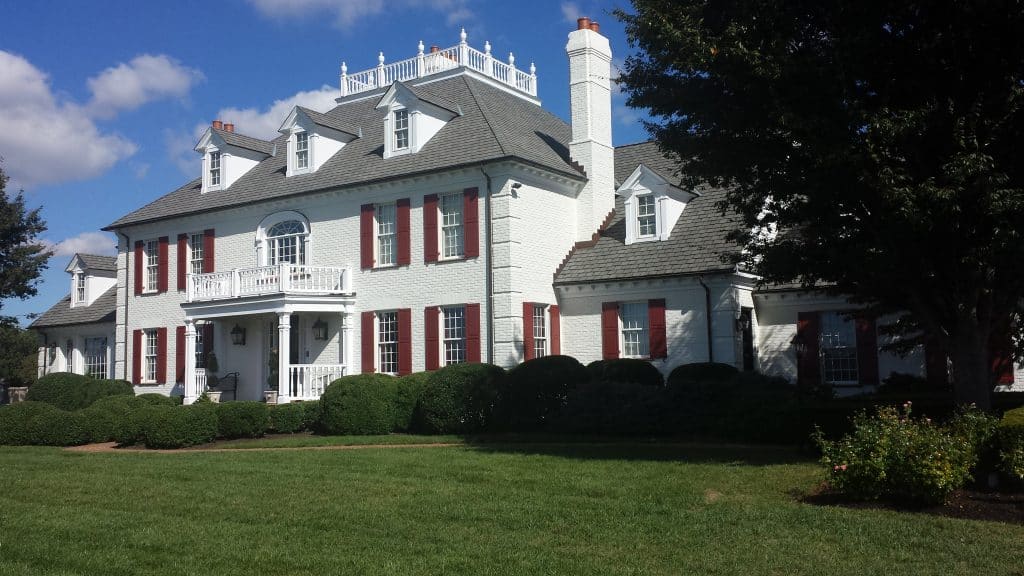 Klappenberger & Son, A Baltimore Painting Company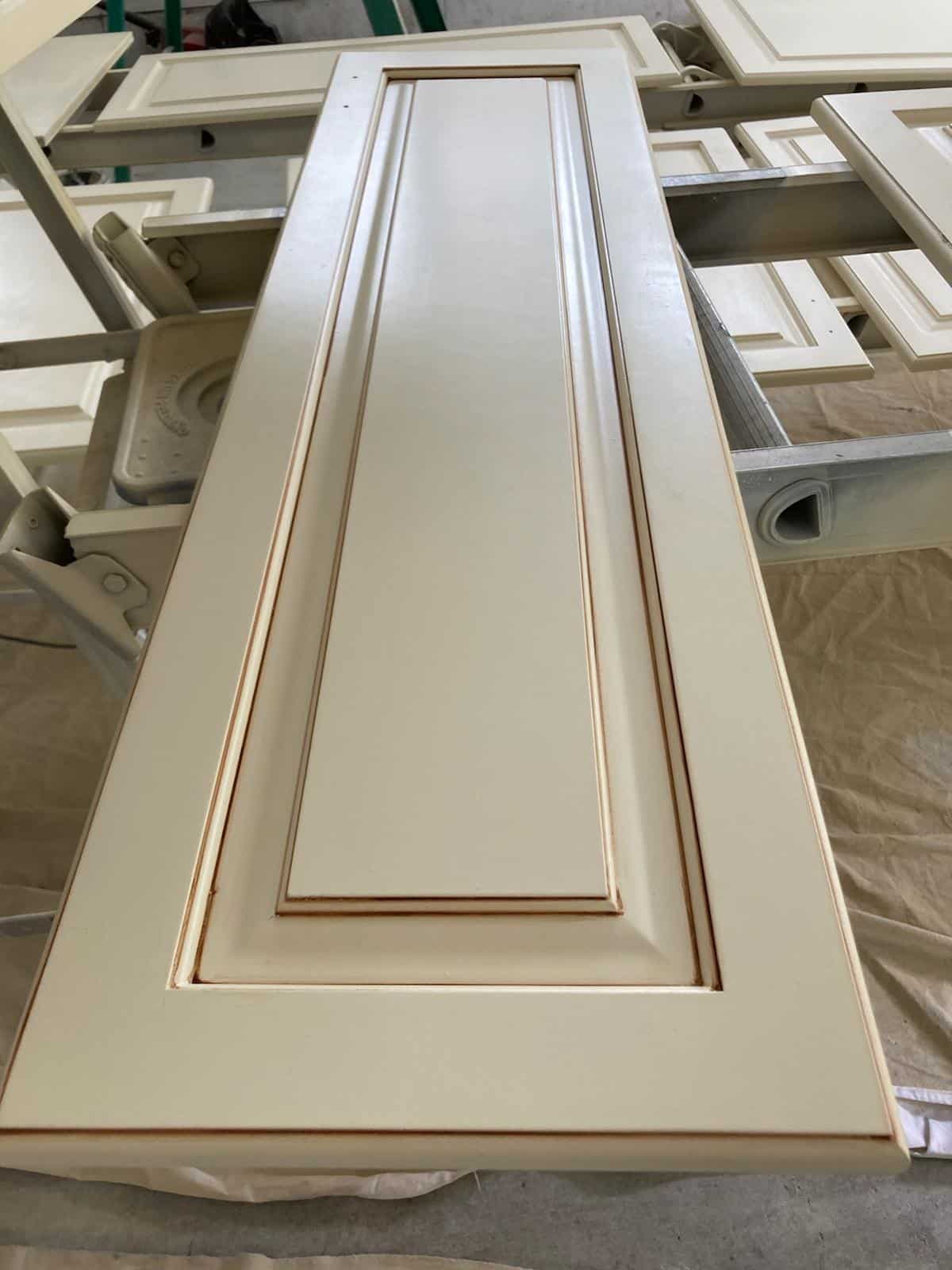 We have tested over a dozen commonly used kitchen cabinet paints to see which ones can stand up to our five year warranty!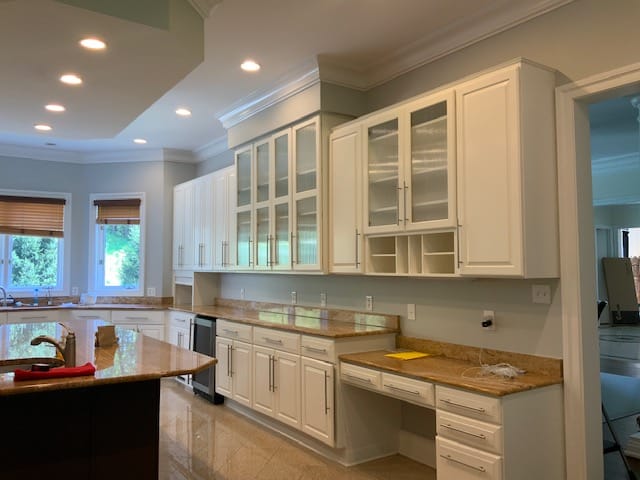 Our proven process allows us to give an unheard-of 5-year warranty on cabinets' chipping, peeling, and scratching.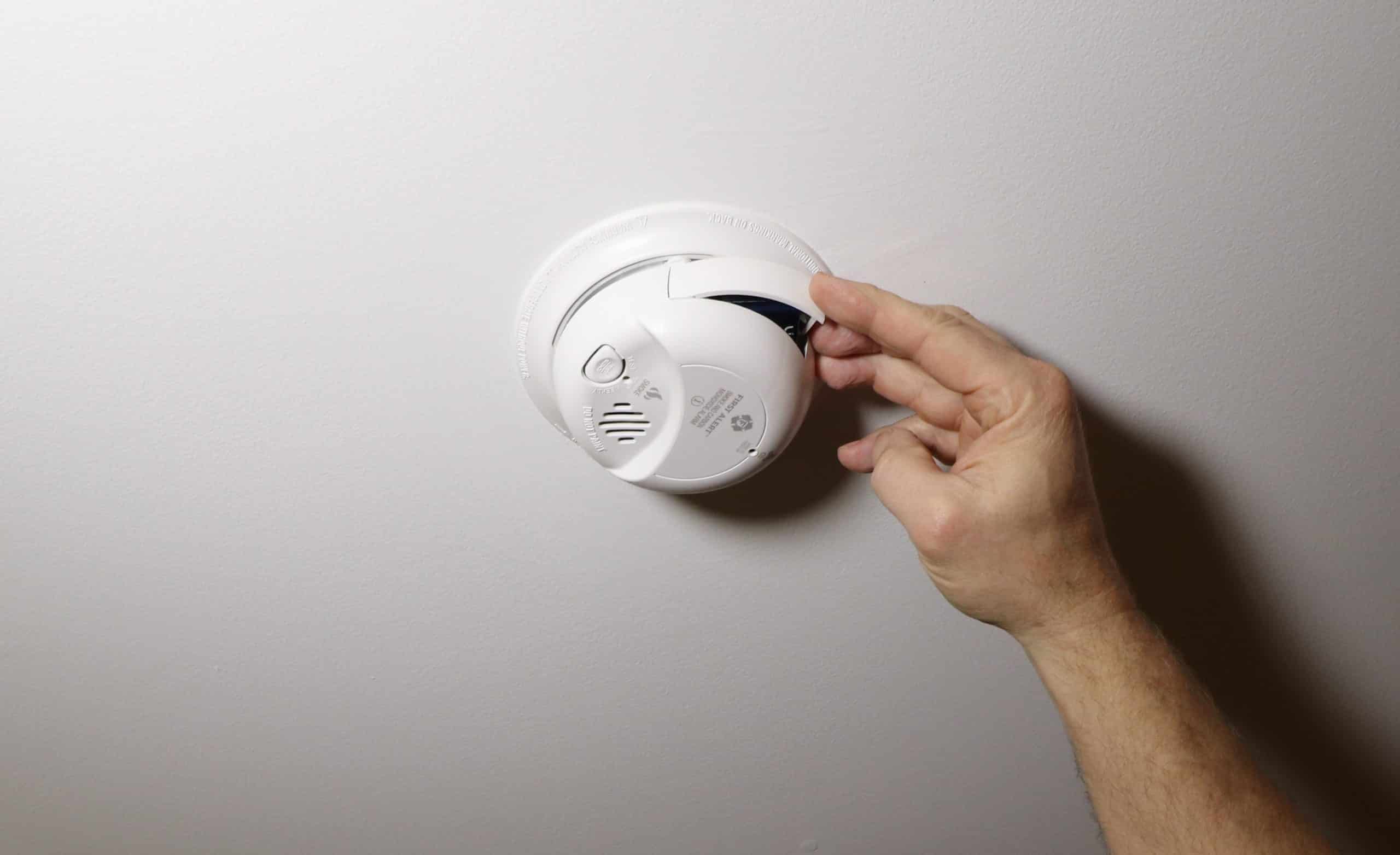 We save you time! If you need multiple services at your house, perhaps we can save you the hassle of calling a punch of busy contractors and scheduling everyone. We can do light electrical, handyman, carpentry, and remodeling projects.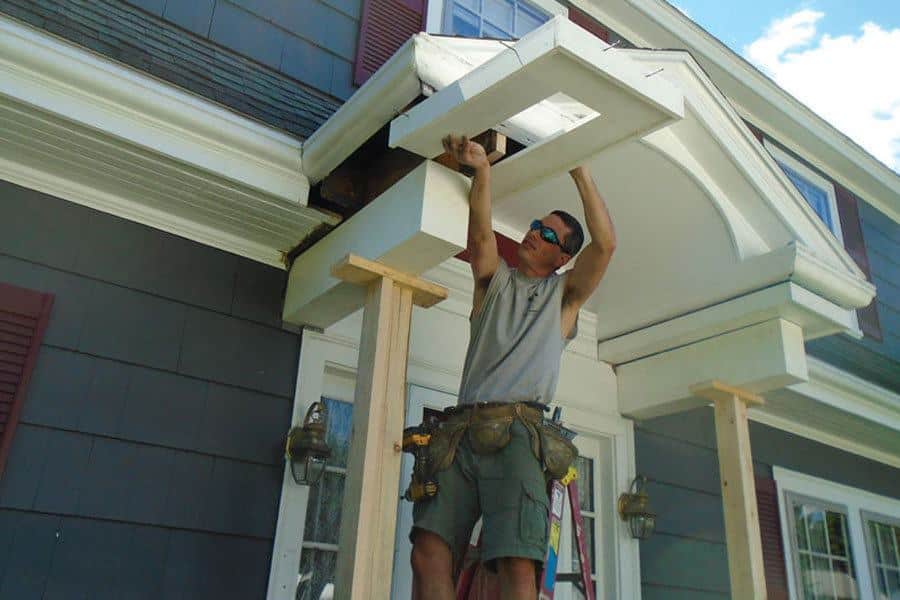 We save you money! Hiring Klappenberger & Son for a multitude of services means you won't be paying premium prices for various small jobs. Many contractors charge premium pricing for small jobs. We don't!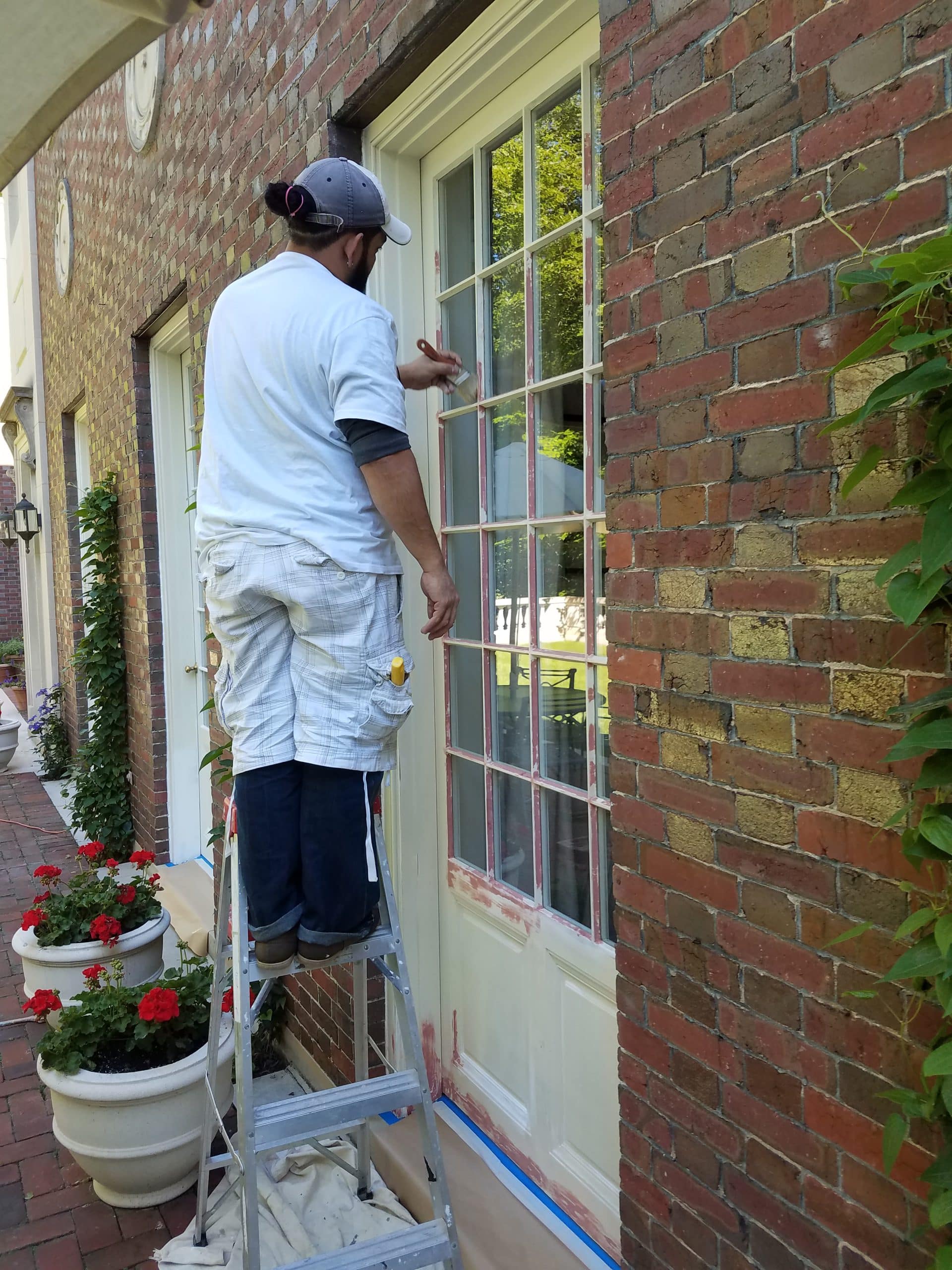 Exterior Baltimore Painting Company
Painting your home is exciting, but it also protects the substrate.  It is easy to forget that paint is made to protect your home!  It prevents rot and decay.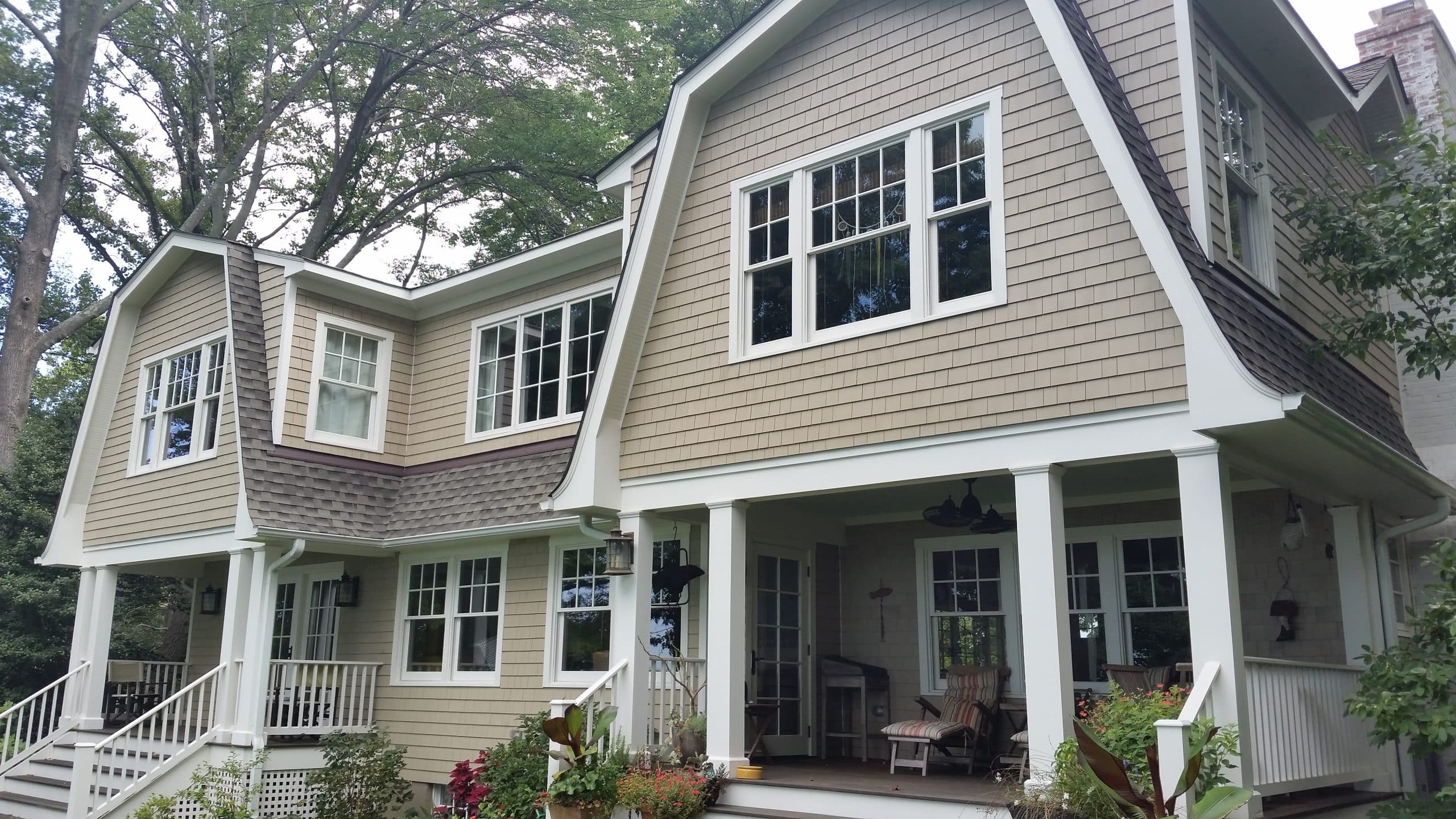 Exterior Baltimore Painting Company
Our skilled team of master painters at Klappenberger & Son does both interior and exterior painting and repairs. 
We Are Your Baltimore Painting Company
 If you plan to sell your home in a couple of years, paint it now and enjoy it!  You will still enjoy a very large return on your investment. 
We are constantly working on how we can provide the best service for the most affordable price. 
Kitchen Cabinet Painting in Baltimore
Besides painting interior and exterior homes, we also spend a lot of time painting kitchen cabinets.  Due to the cost of replacing cabinets, the demand for painting kitchen cabinets in Baltimore has been high. 
What separates Klappenberger & Son from other painting contractors is our proven processes.  Like a pastry chef, when painting kitchen cabinets, none of the steps can be skipped for the paint to adhere.  For example, the first step is to clean the cabinets and remove all grease and oils.  The second step is to sand and scuff the surface and then clean again.  These steps protect the primer from scratching off.
We have also tested over twelve commonly used cabinet paints to see which ones will last for the long haul.
Customer Reviews for Our Baltimore Painting Franchise
Want to know what it's like to work with us on your professional painting project?  Just ask our happy clients!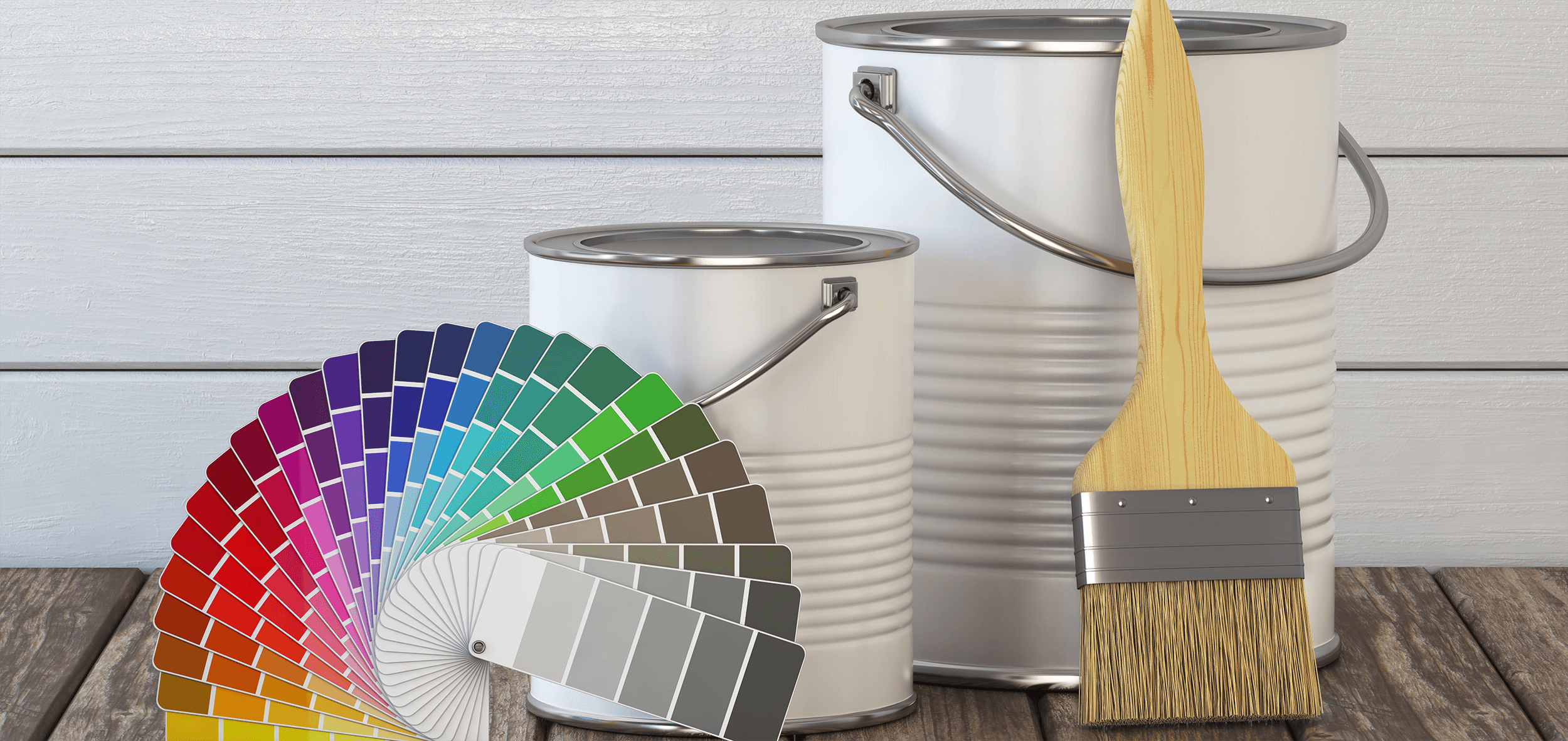 Clark Larson
Google Reviewer
Excellent service for our exterior house painting and minor carpentry project. I highly recommend Klappenberger & Son!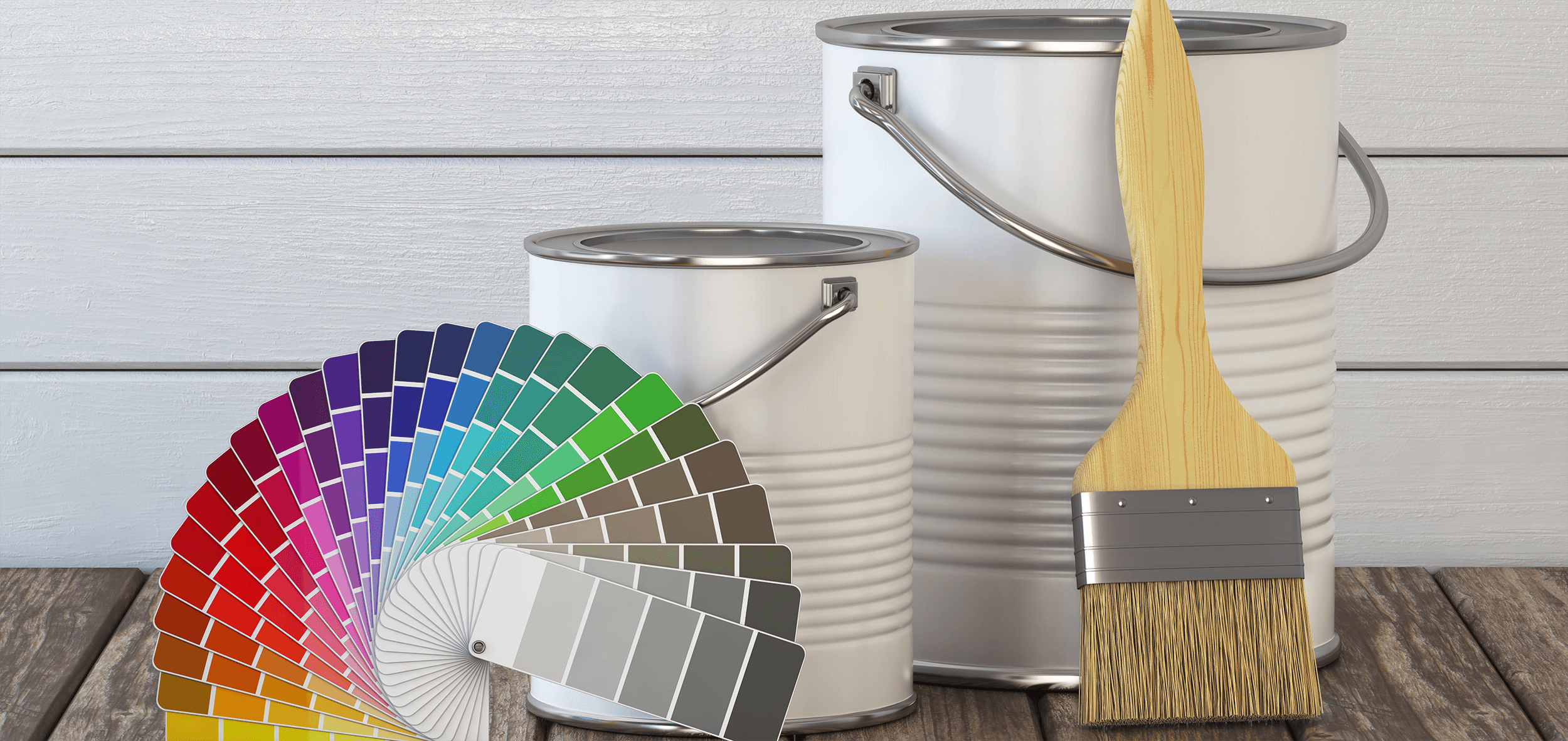 R W
Google Reviewer
My husband and I are so happy with the service, work, and kind attention of Klappenberger & Son. They stained our new deck and repaired and painted an interior ceiling. They are on top of all aspects of the job, easily communicate, and are friendly people. We highly recommend them.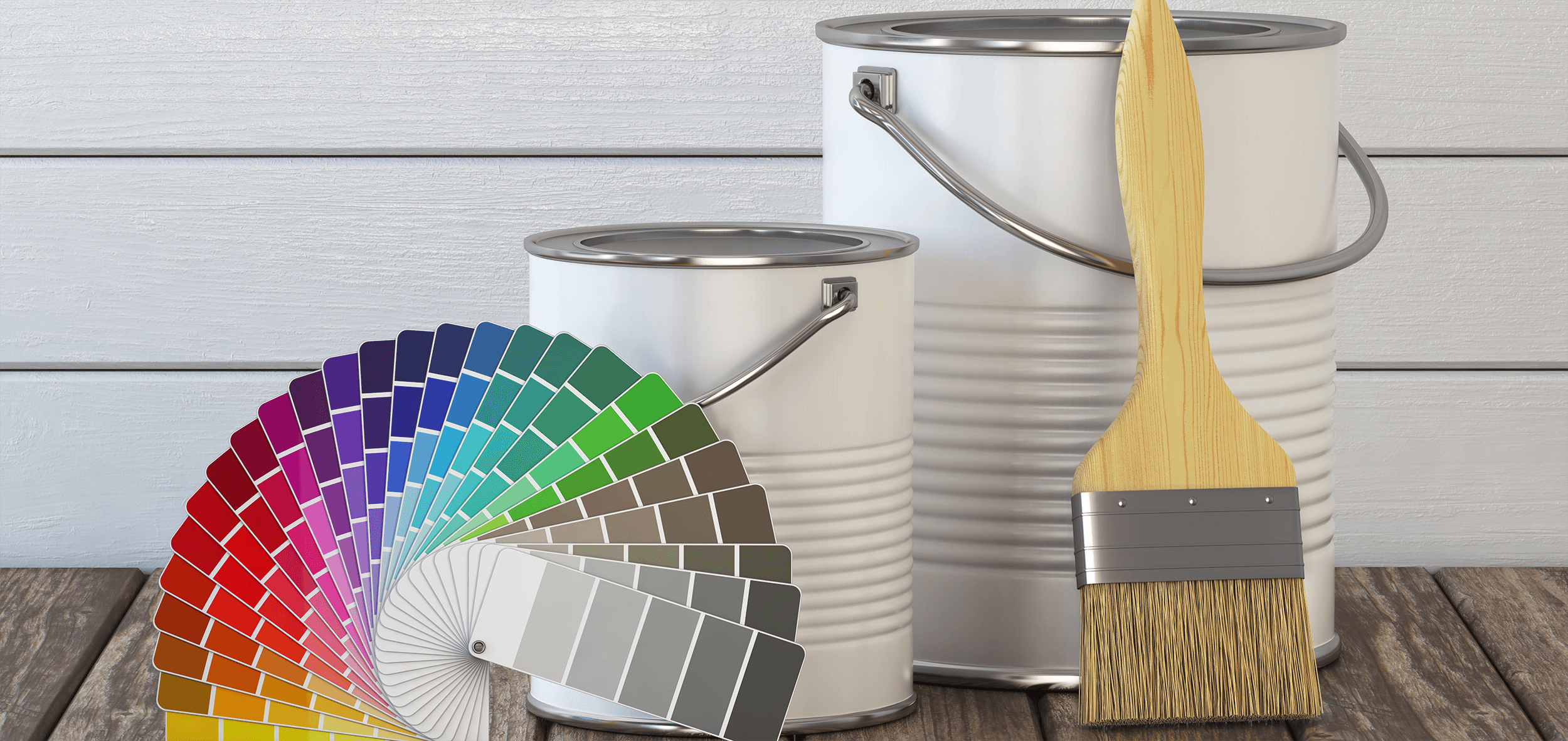 Jeff Wooton
Google Reviewer
Great communication throughout the entire process. Their crew worked efficiently, were respectful of our home and finished the job ahead of schedule. I would highly recommend to anyone.
Commercial Painting Services Near Baltimore
As trained master painters, we do our best work on every job to ensure long-lasting and beautiful results.  We can handle various working conditions and materials, giving you a satisfactory product no matter what type of business you own.  Your budget and time are essential to us, so we work on your schedule and offer affordable services.  We operate within several industries and are constantly adding to our experience:
Hospitality centers
Schools and universities
Government buildings
Medical facilities
Retail centers
Explore our numerous painting services, including wood staining, epoxy covering, and polyurethane coating.  Our detailed consultations ensure you receive the desired look for your money's worth.  We are far from perfect, but we do our best to be our best.
Handyman Services Near Baltimore
At Klappenberger & Son, we provide experienced handyman to conquer the most serious honey-do-lists. .
Whether it is residential or commercial projects we can tackle them all.  Frequently we give a fixed price, but if you prefer to work by the hour, we can do that as well.
Every job receives our full attention — we don't start another assignment until we finish the first.
Call Klappenberger & Son Today — Baltimore's Highest Quality Painting Company
Klappenberger & Son offers premier painting and handyman services throughout the Baltimore, MD area.  Our decades-long focus on professionalism and quality has helped us provide customers with attractive craftsmanship and dependable services time and again.  Locally owned and operated, we consistently strive to give our Baltimore customers exceptional work.
Call us today or fill out our online contact form to schedule the best local painting company for your next residential or commercial project.