Full-Service House Painters in Atlanta Metro Area
Let your home's transformation start with us!
Enter your name, email, and phone number in the form, and we'll get in touch immediately to schedule your FREE Estimate.
Are you ready to transform your home into your dream oasis? There is no better time to do it than now with the help of Klappenberger & Son. Let our team of experienced painters, with over three decades of expertise in painting and carpentry, provide your home with a new state of elegance. Whether you're seeking interior painting, carpentry services or exterior painting, we've got you covered. Our skilled professionals are here to bring the best out of your home with our top tier tools, technique, and professionalism. Don't wait any longer to bring your dream home to life – reach out to Klappenberger & Son today!
We Are Your Reliable House Painters In Atlanta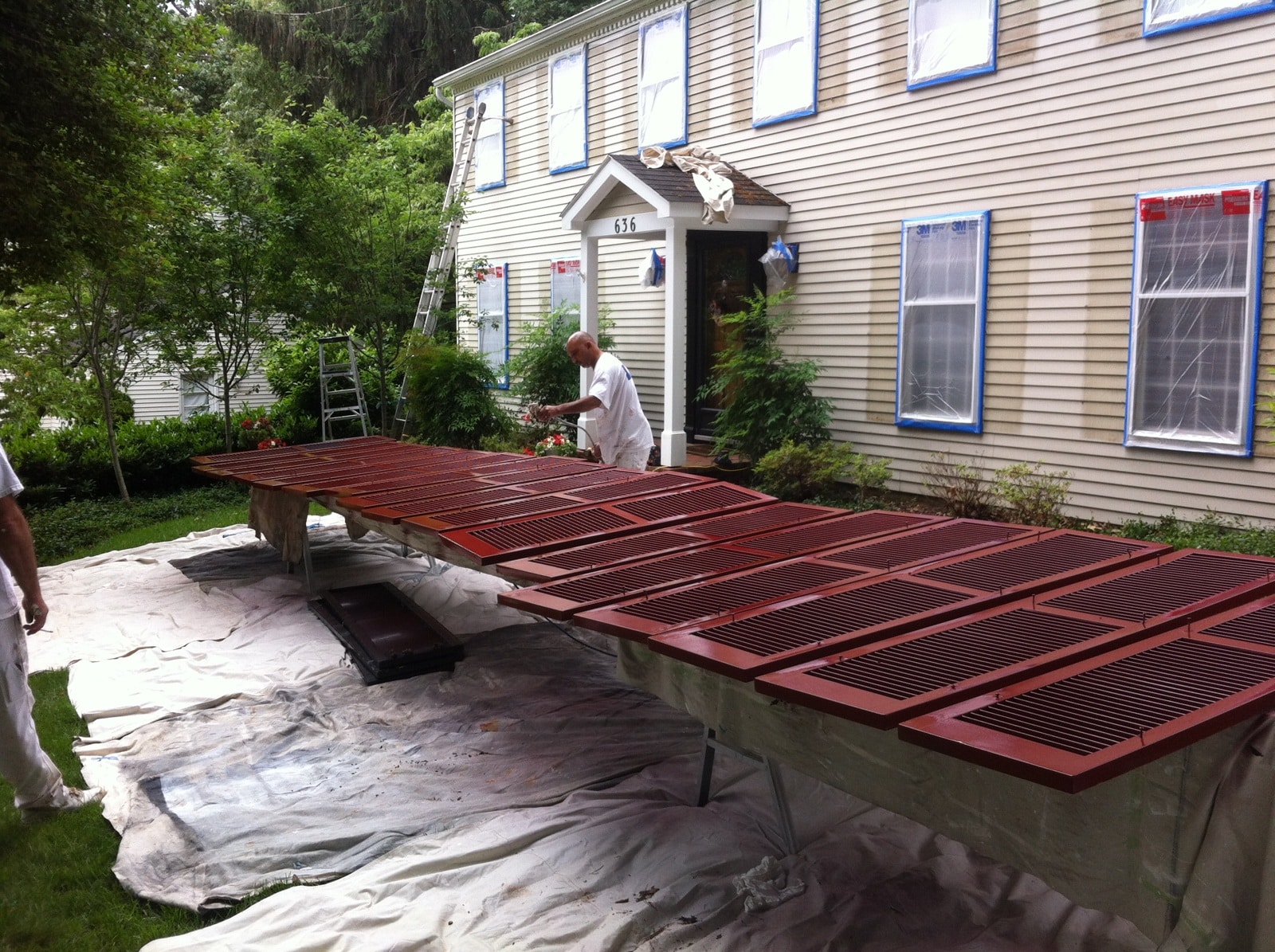 Exterior House Painting
Klappenberger & Son offers a 7-year warranty on many exterior house painting surfaces. As a full-service exterior painting company, we offer power washing, carpentry, and much more.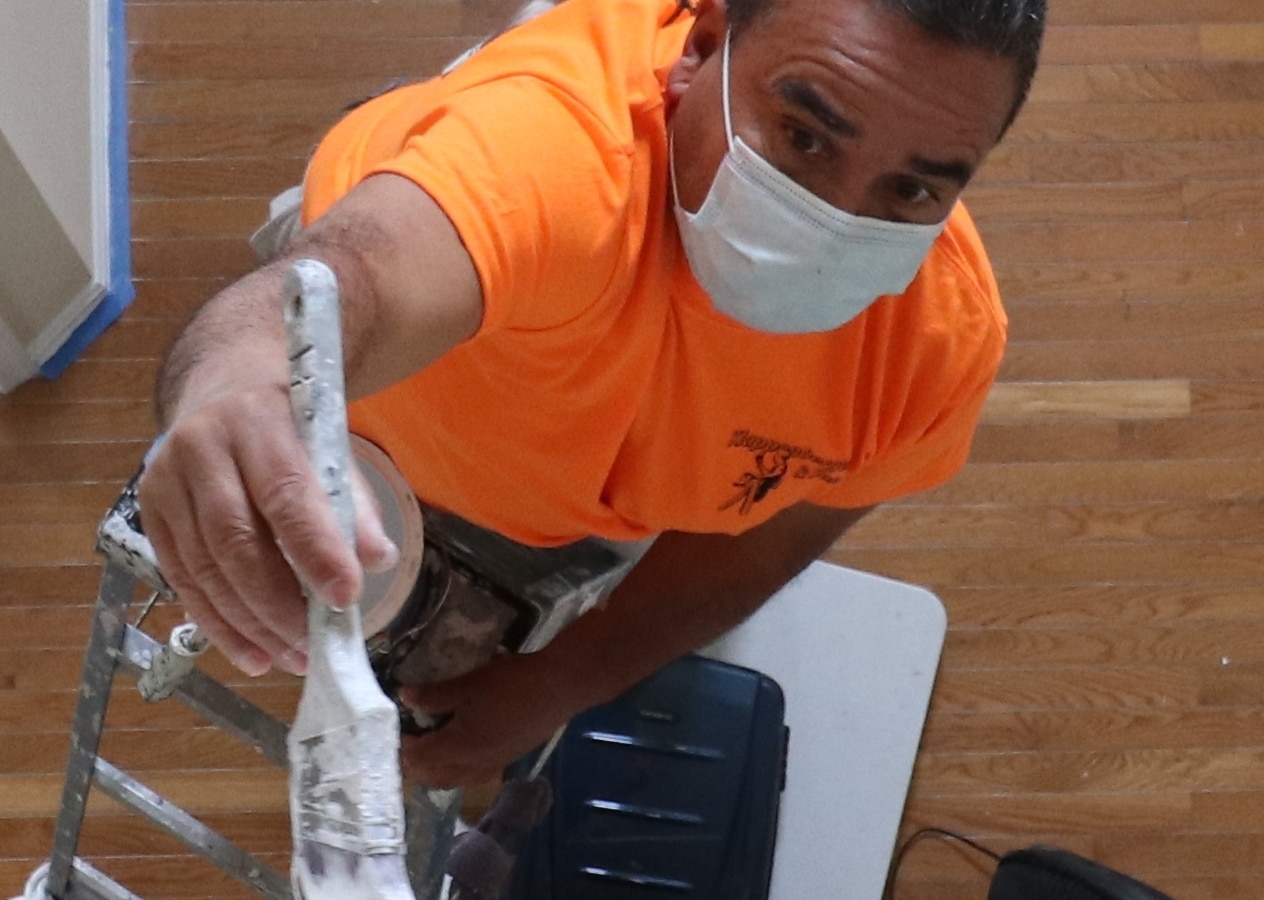 Interior House Painting
Klappenberger & Son offers a 10-year limited warranty warranty on interior painting. Klappenberger & Son offers a supreme customer experience which has put smiles on over 40,000 customers since 1989!
We Are More Than Just House Painters In Atlanta!
At Klappenberger & Son, we strive to transform your house into a home that inspires and delights you daily.  Our Klappenberger & Son painters approach each painting project with an unwavering commitment to excellence and attention to detail.
We understand that your home reflects your unique personality and style. That's why we offer a range of custom interior and exterior painting services designed to bring your vision to life.
Whether updating your two-story foyer or refreshing the paint in your home's bedrooms, we ensure the experience is effortless and seamless.
With Klappenberger & Son, you can trust that you are in the hands of experts who are committed to delivering exceptional results that you will cherish for years to come.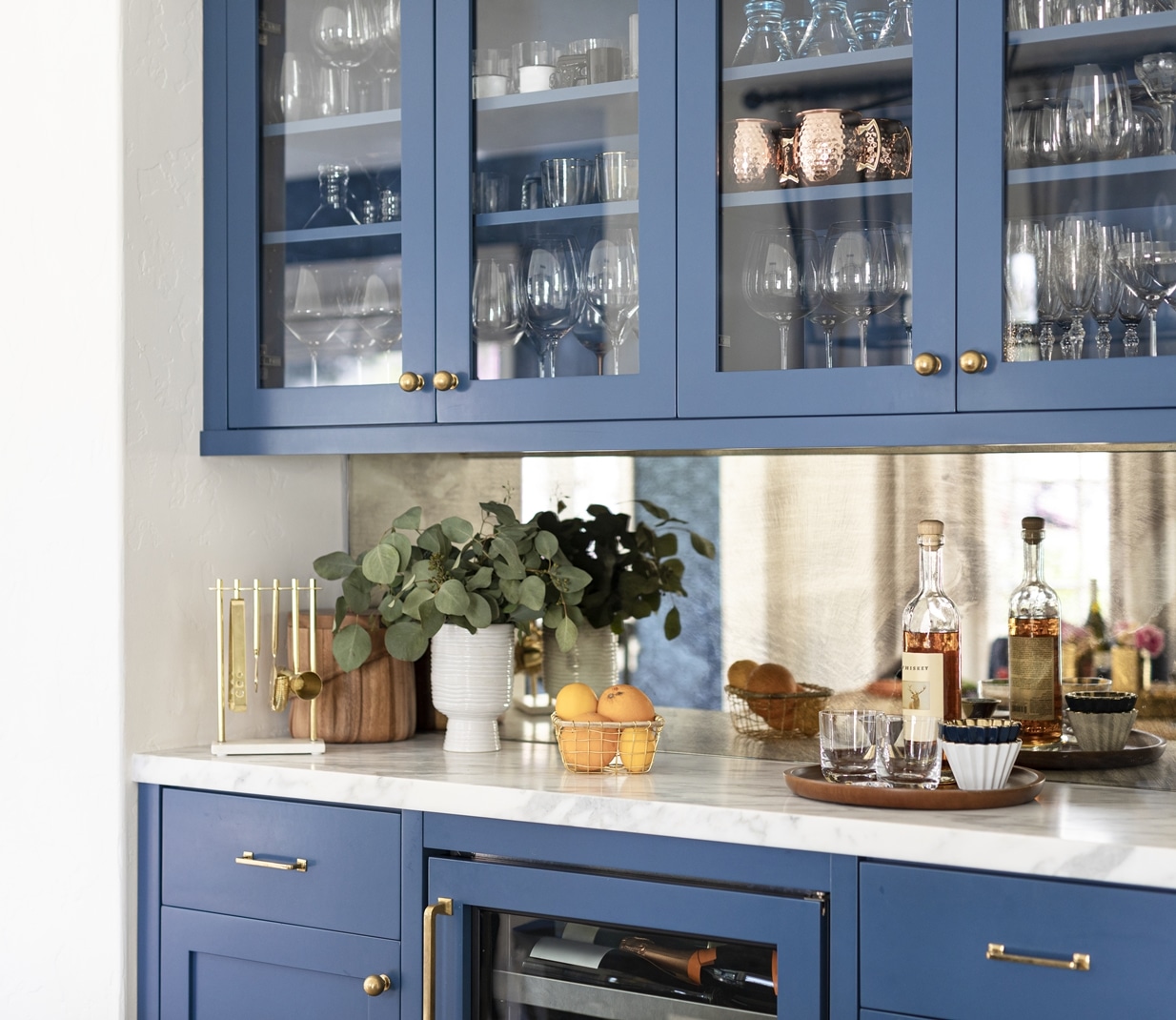 Kitchen Cabinet Painting
Klappenberger & Son can guarantee a factory finish and offer an unheard of 5 year warranty against chipping and peeling.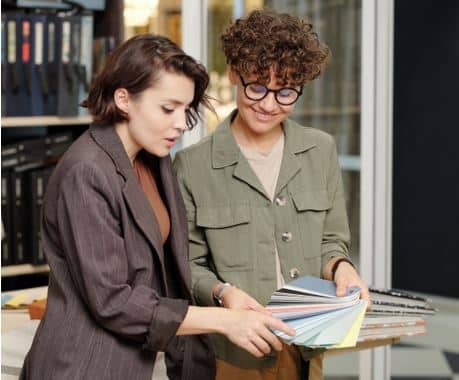 Color Consultation
Who cares if the paint job looks excellent if it's not the right colors, sheen, or can't hold up to your families wear and tear.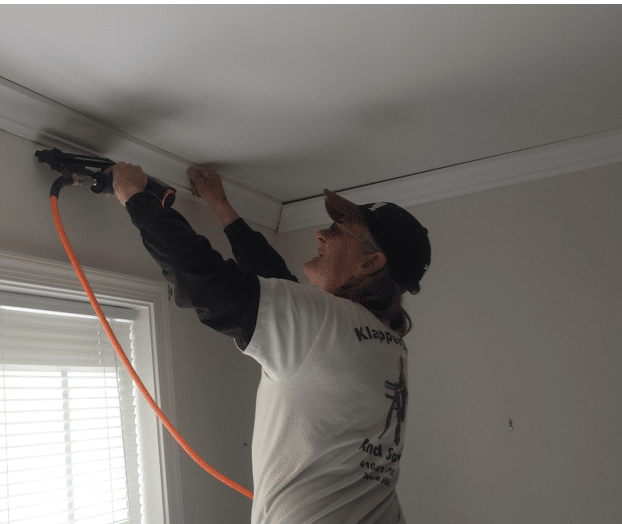 Carpentry Services
Have you ever considered adding crown molding or shiplap siding? We are your one stop shop for that and more!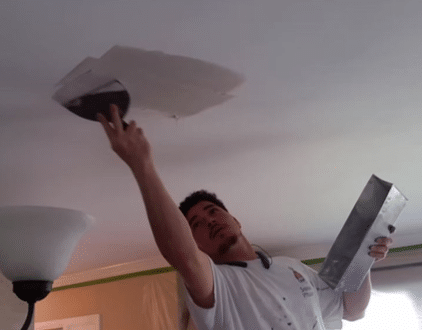 Drywall Experts
Whether you need drywall installed or just patched and painted give us a call. We are also able to deliver premium level-five finishes for both commercial and residential painting projects.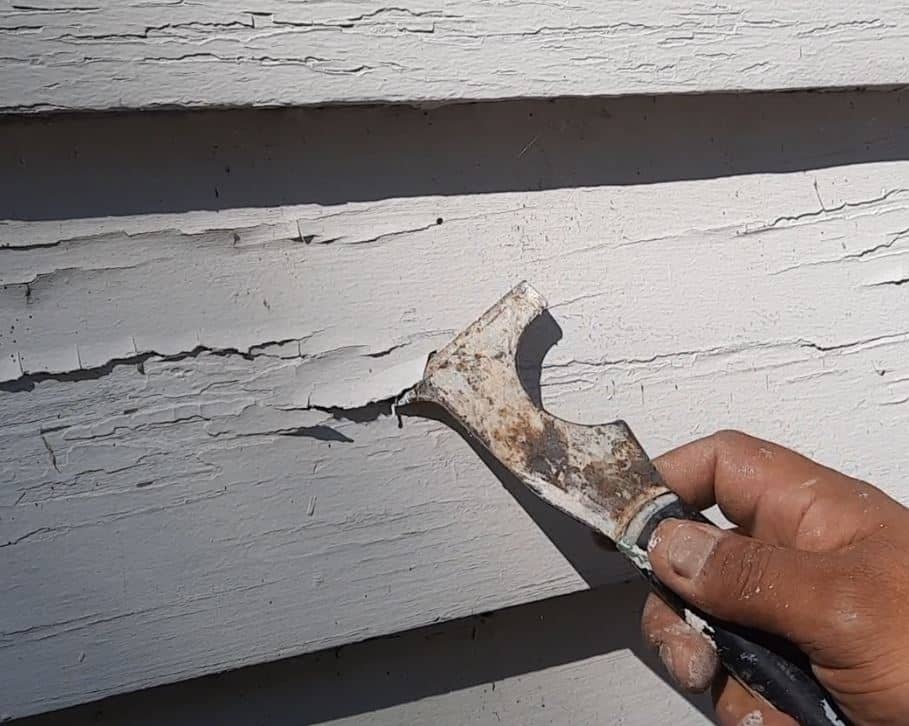 For homes built before 1978, it's important to hire an EPA RRP certified contractor. Our house painters of Altlanta will ensure safe and compliant handling for lead-based paint projects.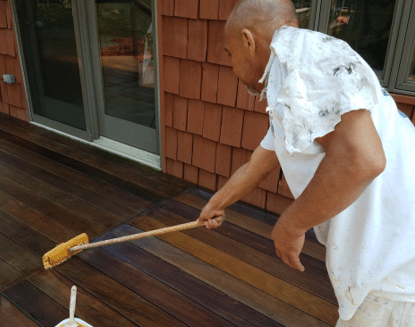 Deck & Fence Sealing
Is your deck or fence faded and worn but not ready to be replaced? If so, we can rejuvenate it and turn it from an eye soar to a backyard oasis that will last for years!!
Power Washing
We have the best house painters in Atlanta and they know how to power wash your house as to not cause any damage.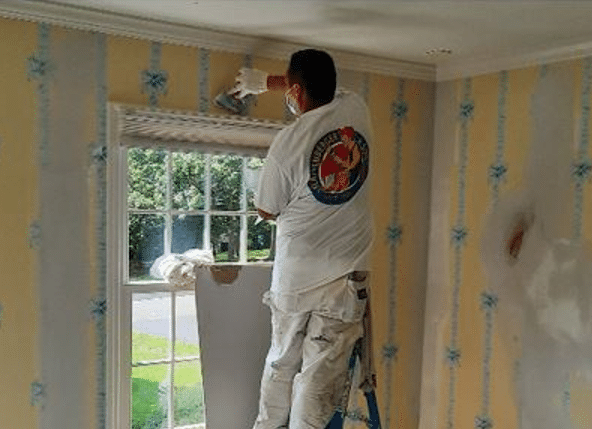 Wallpaper Removal
Sometimes the best option for getting rid of wallpaper is to paint over it. Smooth wallpaper in a low humidity room can be an ideal candidate.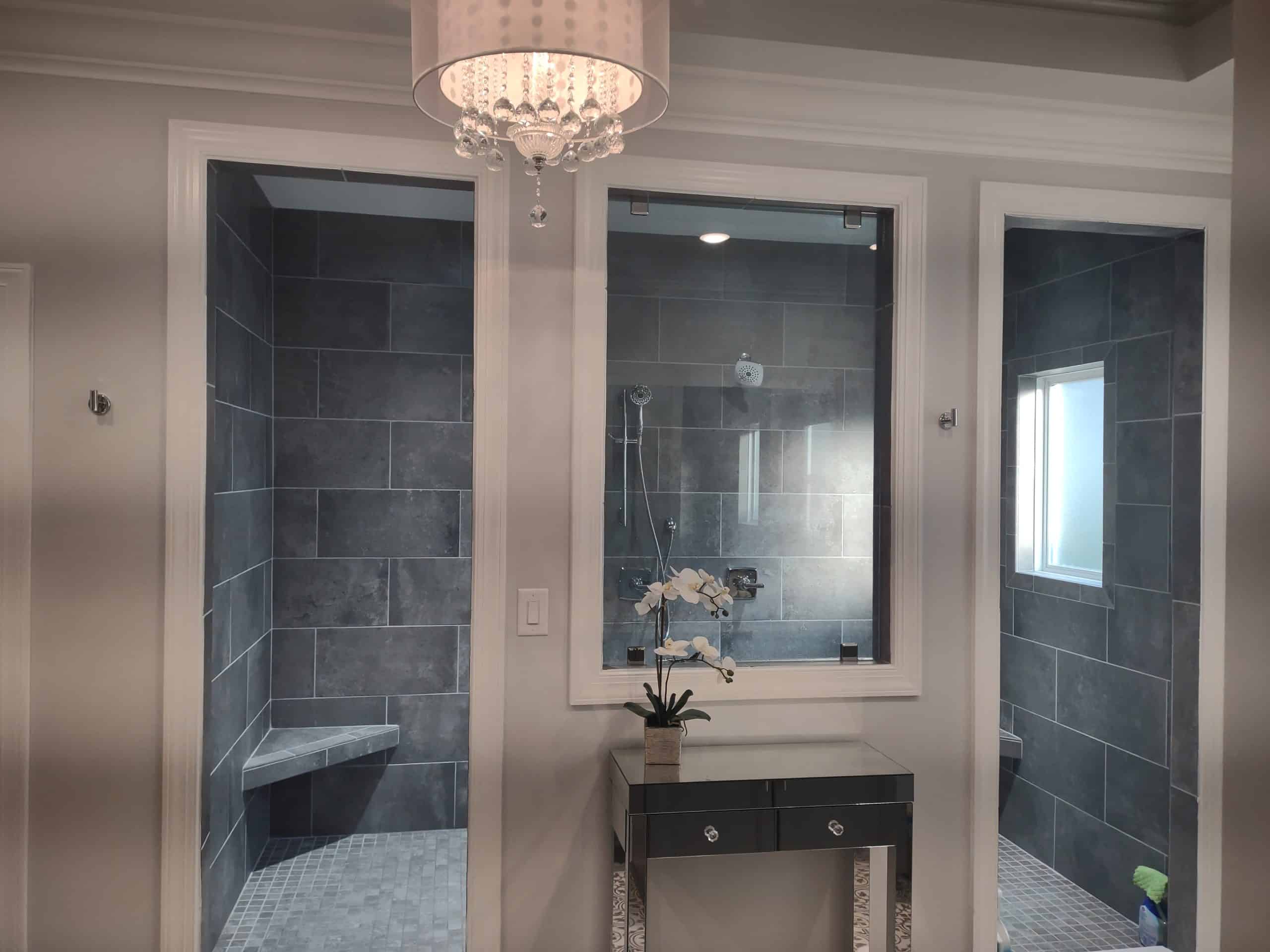 Remodeling
Whether you need a kitchen, basement or bathroom remodel we have the expertise to get the job within yu budget.
"Over the past three years, I've used Klappenberger & Son multiple times for interior painting and a bunch of honey do's. They are reliable, responsive, and care about quality customer service."

Are you ready to transform your home into a stunning masterpiece? You can look no further than Klappenberger & Son for expert interior and exterior painting services. 
Our experienced, detail-oriented painters are committed to bringing color and life into your living space. With our help, you can create a beautiful, inviting atmosphere that reflects your unique style and preferences. Whether you want to add some brightness to a single room or transform your entire home, we have the skills and expertise to make your vision a reality.
Don't wait any longer to give your home the makeover it deserves! 
2023 Recent Painting Jobs!
 How much does it cost to paint a house? 
We have developed an online painting calculator that, with a little info from you, will give you an idea of what it will cost, excluding prep work.  In addition, we also have a page that gives insight on what it costs to paint kitchen cabinets, exterior painting, and handyman services. 
What sheen should I put on my walls, ceiling, and trim?
25 years ago, if you wanted washable paint, it needed to be a semi-gloss.  Now there are washable flats and matte finishes that have amazing durability.  The most common choices are flat for ceilings, semi-gloss for trim, and either flat, matte, or eggshell sheen for walls.
What are the trending colors for 2023 and beyond?
For about a decade grays were the go-to color.  In 2023 and 2024 we are seeing it grow from dark blues, peppercorn black and lots of natural muted colors.  Click here for actual color samples from national designers. 
What is the best brand of paint to use on kitchen cabinets? 
The last thing you want to do is have your cabinets painted and find the paint scratches off in just a few months.  Ben Moore the best four paints we have tested are Ben Moore Advance, Command, PPG Ultralast, and Behr Dynasty.  For a detailed report check out Who Has The Best Kitchen Cabinet Paint. 
What type of warranties do you offer?
Klappenberger & Son offers some of the longest warranties in the industry. We offer a 10-year warranty on interior painting, a five-year warranty on kitchen cabinets, and a 7-year warranty on exterior painting most exterior surfaces.  Wood and horizontal surfaces are excluded.   Details of Klappenberger & Son painting Warranties.
Can I buy the paint and only pay for labor?
As an established and well-networked paint service provider, we have the capabilities to procure top-quality paints at remarkable rates through our strong partnerships with trustworthy suppliers. While we understand your desire to acquire your paint, we wish to inform you that often, the cost you may incur will exceed what we can offer. Ultimately, the decision to purchase your own paint will be left to the Klappenberger & Son franchise you have chosen to collaborate with. In the interest of a successful painting project, we invite you to communicate your preference with the representatives as you plan your project. We remain committed to delivering high-quality services and products to all our clients and look forward to working with you.