Interior Painting in Katy, TX?​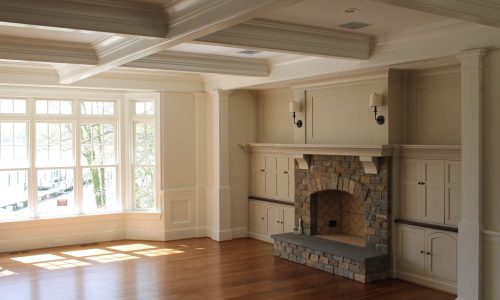 Who Is Klappenberger & Son? ​
A Interior Painting Company in Katy You Can Trust
Nothing transforms your home faster than a professional interior painting job.  When a freshly painted room has just the right color, it can enhance the room and your mood!  
  While most painting contractors offer a 1-year warranty,  Klappenberger & Son offers a limited 10-year warranty for interior painting in Katy. 
If we follow the best practices we have developed for 33 years and use the right paint, the paint will last for years.  
Interior painting in Katy, Texas, and throughout the US is changing.  Highly washable and scuff-resistant paints can handle the daily wear and tear of today's busy families.   Klappenberger & Son has tested many of these paints and posted the results of Ben Moore, Sherwin Williams, PPG, and Behr paints on our YouTube Channel.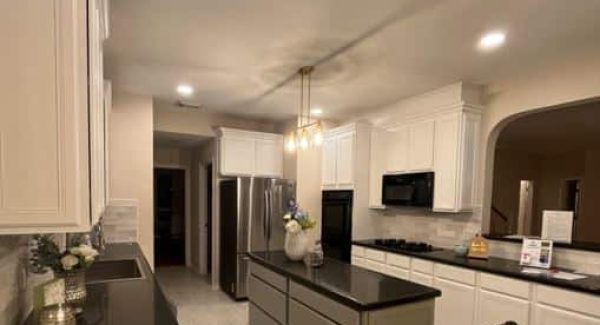 Hiring An Interior Painting Contractor In Katy
What Makes Us Stand Out?
One of the most essential factors that distinguishes us from the competition is our ability to communicate effectively.
When you first call us, you'll always be speaking to a real person.
When we come to your house, you can also depend on us to listen and ask questions.
When I get a complete proposal and begin the project, project management starts. When the same individual is involved from beginning to end, there are fewer communication issues.
When the task is over, I change from my "project manager hat" to my "owner hat." We'll double- and triple-check everything to ensure perfection!
The First Step: Proper Prep Work
Spackling is an important part of the pre-painting prep work that goes into creating a beautiful interior paint job. If you don't use a vacuum attachment while sanding the spackle, it will go everywhere.
Few interior painters utilize vacuum attachments to sand and spackle areas. Because spackle dust is so light, it may easily travel throughout a house, even into the tiniest of areas like closets and drawers.
Our vacuum attachments on our sander prevent this issue from occurring since 95 percent of the dust is collected before it has a chance to settle in an area where no one wants it to settle.
Our best practices include sanding with the vacuum attachment and using the most flexible spackles possible to guarantee that the cracks do not reappear when we finish.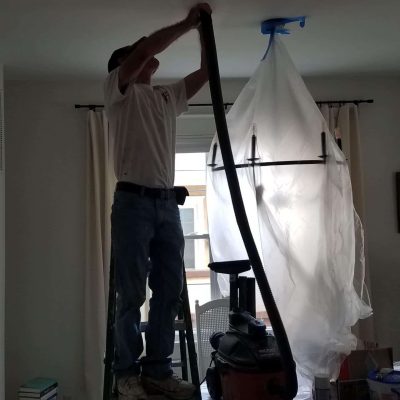 Choosing the Right Interior Paint
The majority of painting companies have a preferred paint brand that they consistently use. There is no such thing as a "one size fits all" option.
You must have access to a wide range of paint information in order to make an informed decision. The most costly paints aren't necessarily the best pick, which is an unexpected result.
Listed below are our YouTube reviews for our favorite types of paint.
On our YouTube channel, you may also find further evaluations of C2 Cabinet Paint.
Picking the right paint for your project can be tricky.  However, we have an advantage over other interior painting companies.  We have taken the time to test over 40 different interior paints!  
We test and compare the following:
Coverage
Workability
Washability
Durability
Self-priming
Ability to touch-up
Choosing the Right Color For Your Home
We were stuck in the light gray range for the most popular interior painting colors for almost 6 years. Fortunately, we're expanding our color palettes to include more vibrant hues, as illustrated in the images below.
Need Help Picking the Right Colors for Interior Painting? We Are There For You!
Color adds interest to a room.  But the color doesn't have to come from the paint. 
The "PPG Paints" picture has its walls painted with neutral color from PPG Transcend.  There needs to be a splash of color added, and the throw pillows provide that beautifully.  In contrast, if we were to take the throw pillows from the sofa in the Sherwin Williams picture and replace them with the one on the "PPG Paints" picture, the room would look dull.