Exterior Cinco Ranch House Painting, TX
It's IMPOSSIBLE to know how long the exterior paint job will last until it starts peeling.
Scenario: 
A friend recently painted their house and is happy with the work.  Great!  Visually it looks great, but how long will it last?  The sun is powerful, and cheap paint will fade in a few years.  Perhaps the paint was applied improperly (damp surface,  not primed), and the paint started to peel.  
Just because a house looks great doesn't mean it will last.  
What Makes Us Unique Gives You Peace Of Mind
If you are ready to paint your Cinco Ranch house, you deserve to get it done right.  And only ONE painting contractor warranties their work for seven years -Klappenberger & Son. 
Most Cinco Ranch residential painting companies only offer a 1-year warranty on exterior painting.  We know that when we follow our best practices, we can offer a warranty SEVEN TIMES LONGER than the competition!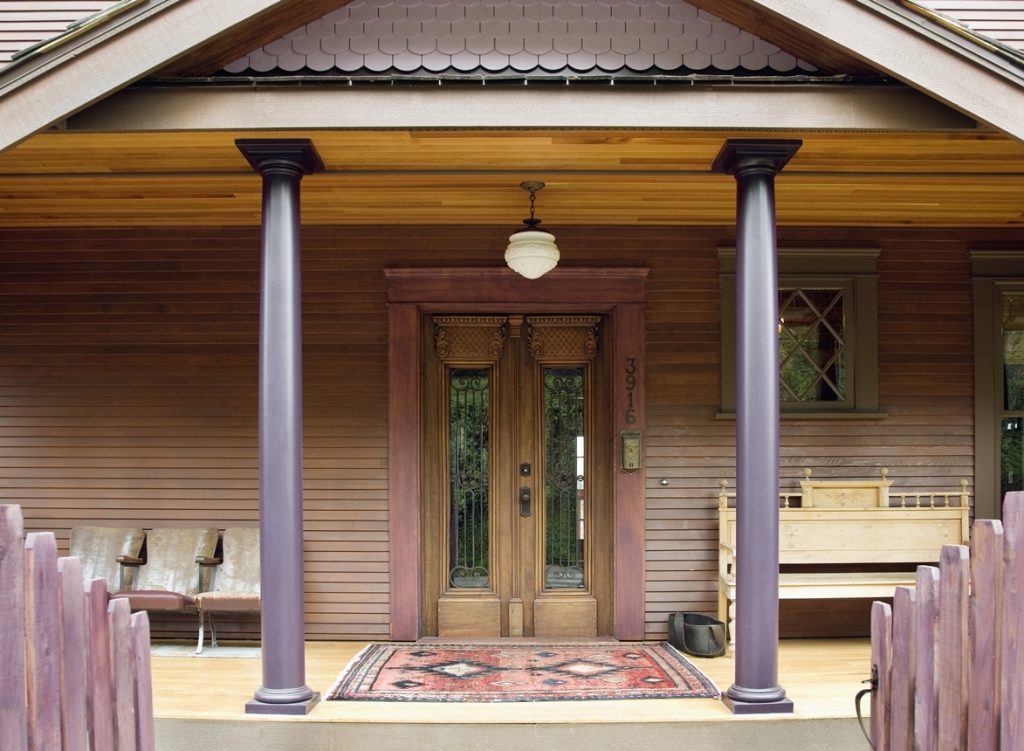 The 5 Principles to a 7 Year Warranty: 
Power washing properly
Using a moisture meter
Choosing the right primer
Apply two top coats.
Working in cooperation with Mother Nature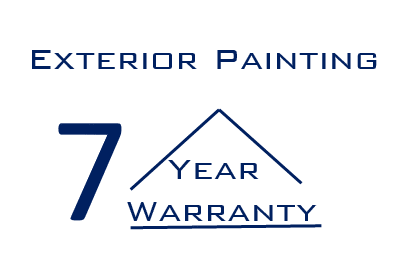 Cinco Ranch Painting Services Include Painting Brick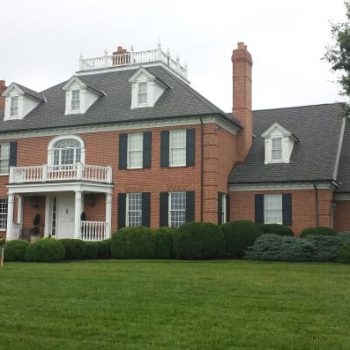 Our exterior painting services in Cinco Ranch painting services now include limewashing.  If you are familiar with Romabio products than we have you covered.  
Whether you want your home painted or limewashed we can educate you on the pro's and cons of each. 
In addition to painting, we can also help you with carpentry and other handyman projects around your home.
Replace decks and handrail
This makes us a one-stop shop for all your home improvement needs.
Cinco Ranch House Painting Services Include Power Washing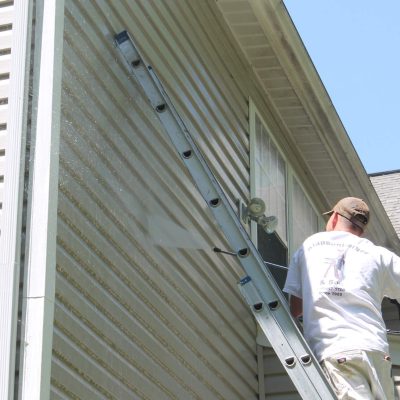 When power washing or pressure washing your exterior, we let the chemicals do the work rather than high stress. We leave the high pressure to time share salespeople.
Our cleaning process uses a few key chemicals that properly clean your house but norm your plants!
We require fifteen minutes of exposure time for this chemical.
Why?
Fifteen minutes is the amount of time necessary to kill the mold spores, or they will grow through the paint.
Check out ours FAQs about power washing here.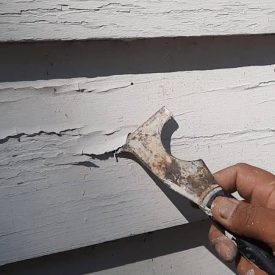 Prep & Process
Cinco ranch house painting
It is impossible to feel any wood and determine whether or not it is dry enough for painting. Furthermore, most Cinco Ranch house painting companies do not have access to a moisture meter.
This essential tool is just as important as a paint can opener.
Water is the most common cause of paint peeling.
Almost all paint requires the moisture content to be below 16%.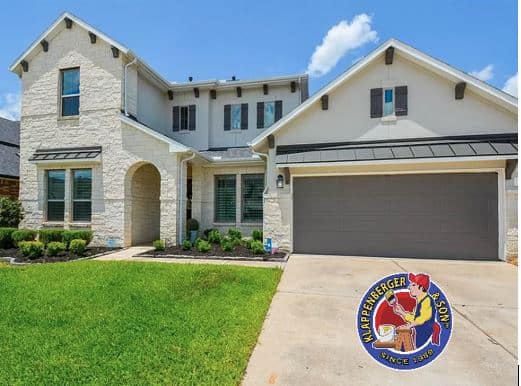 Knowing The Right Products
When it comes to exterior primers, there is no "one-size-fits-all" solution. Whether you're painting Georgia Pine or Canadian Pine, not all primers are created equal.
What happens if you choose the incorrect primer? The paint will begin to peel.
Why?
Because the wood, primer, and top coat of paint are not expanding and contracting at the same pace, the wood will warp and crack.
Because of the seasonal climate changes in Houston, it is critical that all three surfaces expand and shrink at the same pace.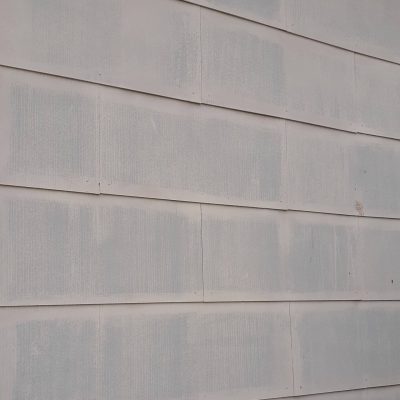 Exterior Painting in Cinco Ranch:  Should You Choose One Coat or Two?
Aside from guaranteeing that the warranty is honored, two coats of paint will extend the life of your home's paint job by several years.
The image on the right, for example, clearly indicates where someone brushed the borders and seams before painting the exterior wall with a roller.
There is significantly more paint left on the surfaces that received two coats.
A second coat of paint usually raises the entire cost of the project by 30 to 35 percent. It's a wise investment because it might extend the life of the paint job by five years or more.
Working With Mother Nature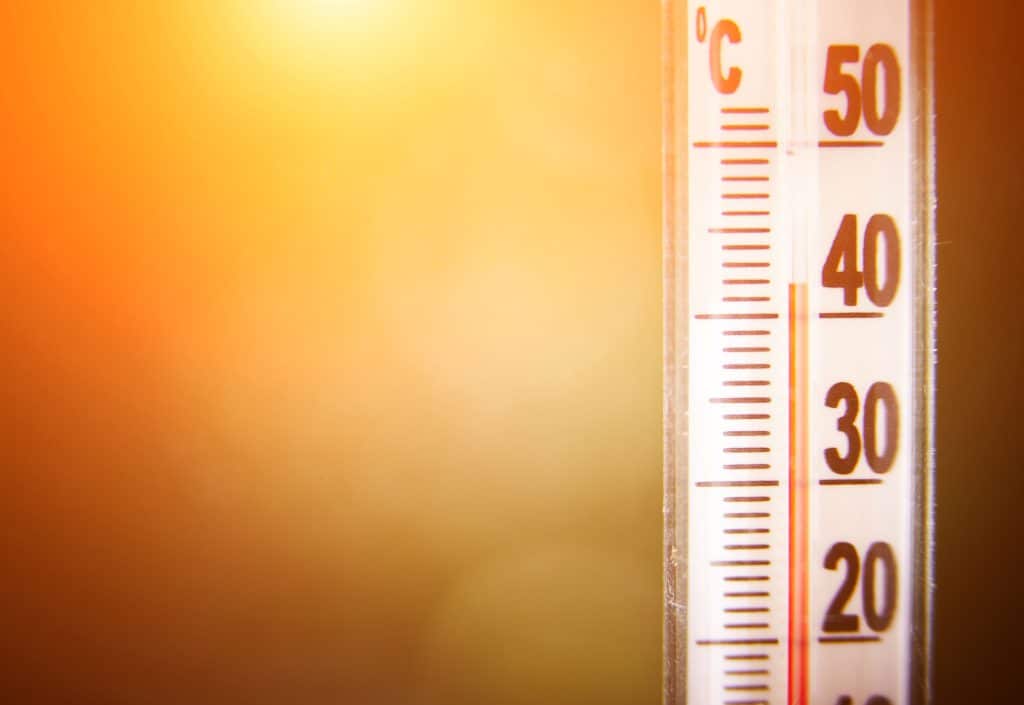 What is the ideal time of year for exterior painting? This is a frequently asked questThe temperature determines itature.
Most manufacturers prefer temperatures between 50- 90 degrees and above the mid-thirties for a minimum of 24 hours. 
If rain or sprinkler lands on the paint before it cures ( typical 24 hours), the paint can bubble or peel.  
We follow various best practices, one of which is paying great attention to the weather since we give warranties on our exterior painting services.
Cinco Ranch Painting Services and Beyond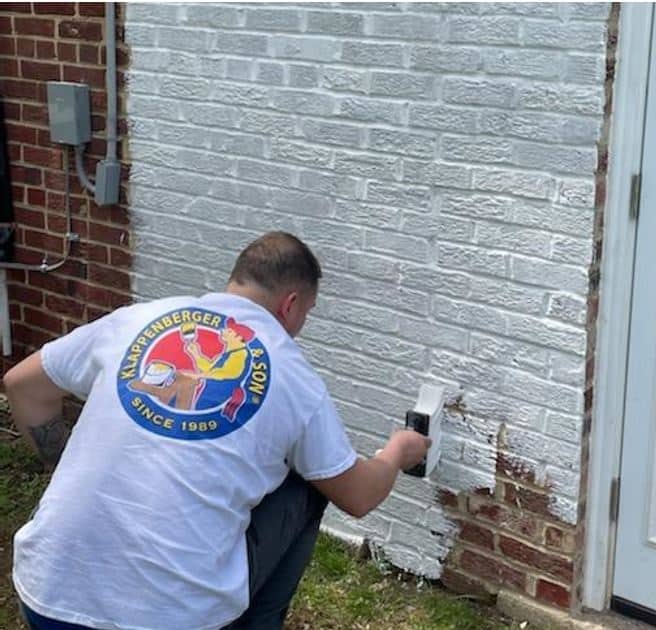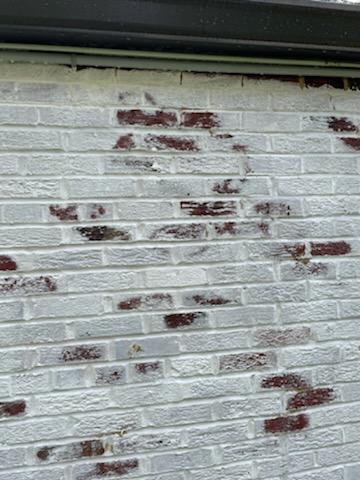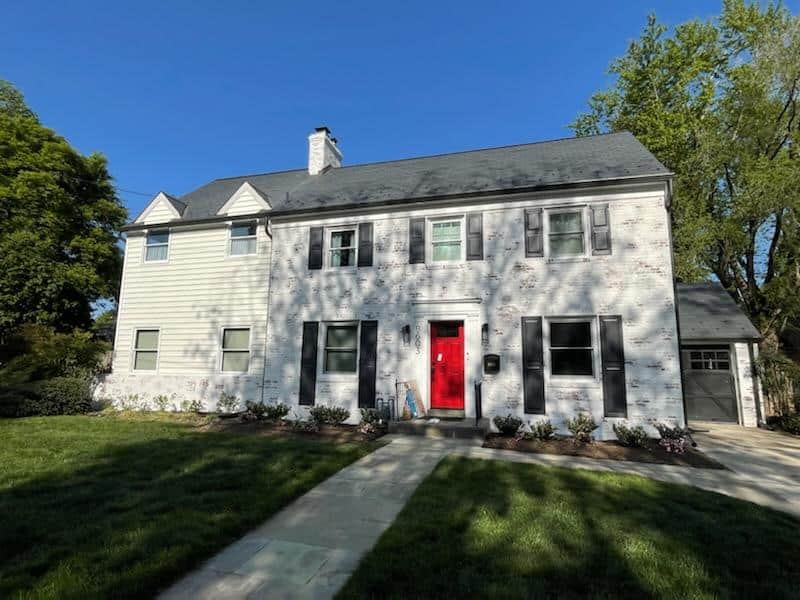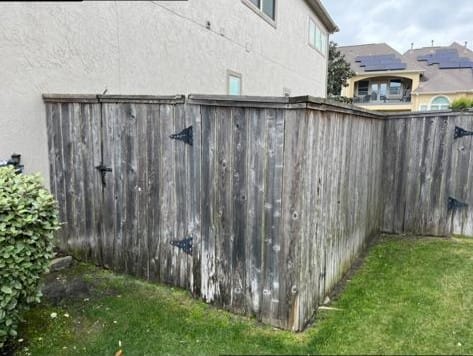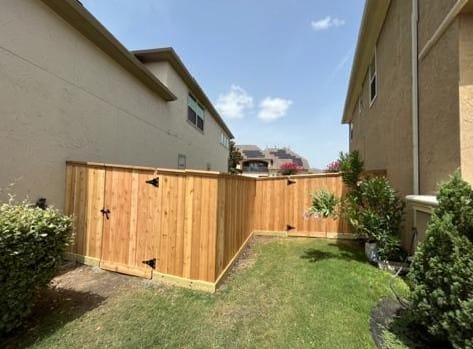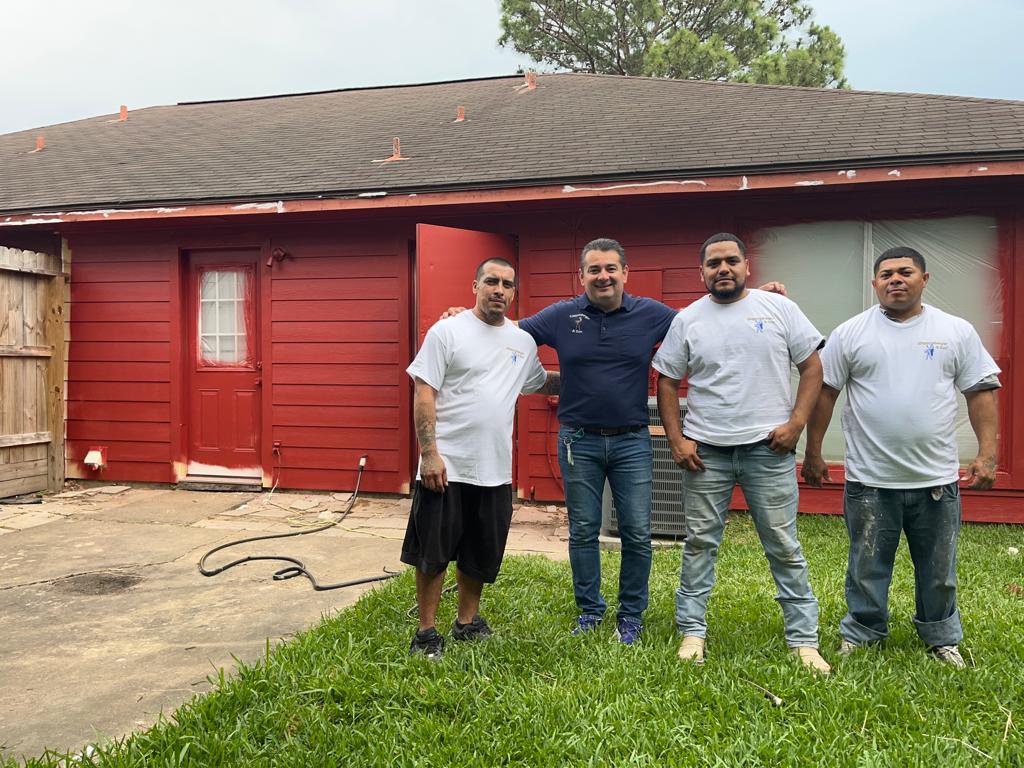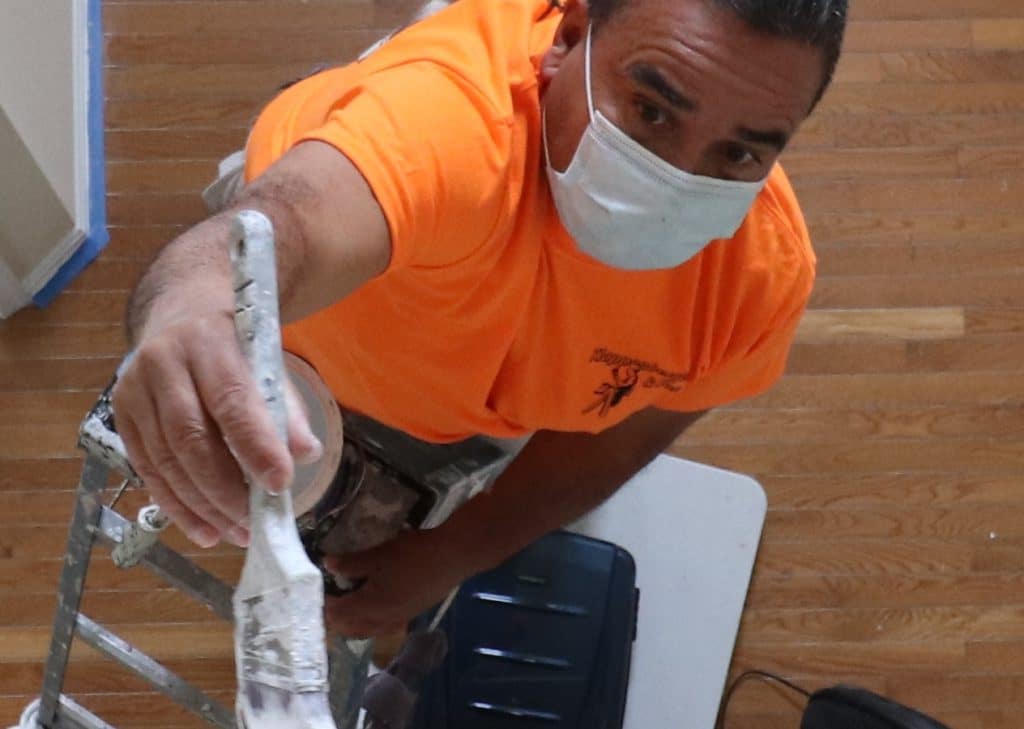 GET YOUR FREE HOUSE PAINTING ESTIMATE NOW!
Enter your name, email and phone number below.    We can't wait to meet you!
Whether your exterior siding cement board, vinyl, aluminum, brick or stucco we have additional information ready for you!
Typically we can get a detailed estimate to you within a couple of days.
CALL TODAY
Klappenberger & Son Is Your #1 Exterior Painting Company in Memorial, TX
Not only do we have a thorough understanding of painting, but we also have some excellent carpenters on staff.
We service all exterior repair work, whether it's rotting board trim or a loose railing. Contact us now!
Other services include the following: