Klappenberger & Son - Painting Kitchen Cabinets in Memorial, TX
Give Us A Call Or Schedule Your Free Quote Today
Professional Kitchen Cabinet Painters in Memorial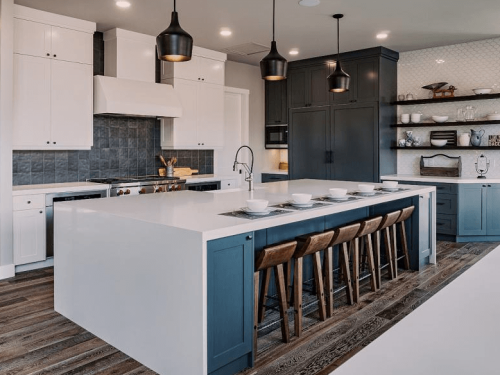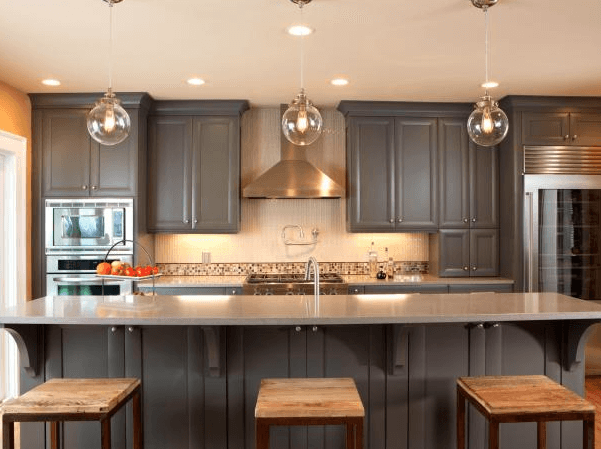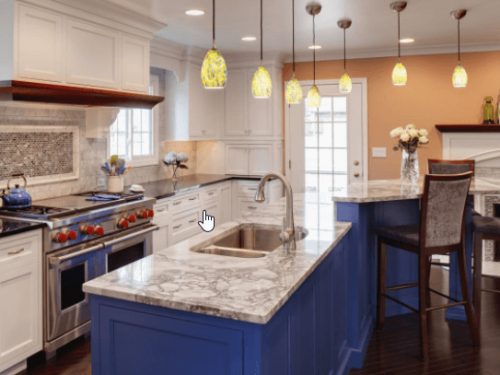 The main gathering area is where we entertain friends and family, and we want our kitchen to look its best!
If you want to change the look of your kitchen without spending a fortune, painting the kitchen cabinets is a great return on your investment. 
I would be disingenuous if I didn't admit that several professional kitchen cabinet painters in Memorial provide an excellent finish.  The cabinets look as smooth as a baked-on factory finish!  
Unfortunately,  they probably won't last, and here's why.
First, when we touch the kitchen cabinets, we transfer oils from our fingers to the cabinets.  These oils eventually penetrate through the paint and break the adhesion.
The results are the paint scratches off.  
While most professional kitchen cabinet painters in Memorial offer maybe a 12-month warranty, Klappenberger & Son offers 60 months.  
Klappenberger & Son are experts in painting kitchen cabinets.  We have tested different cabinet paints and primers to determine which ones can hold up for years, not months.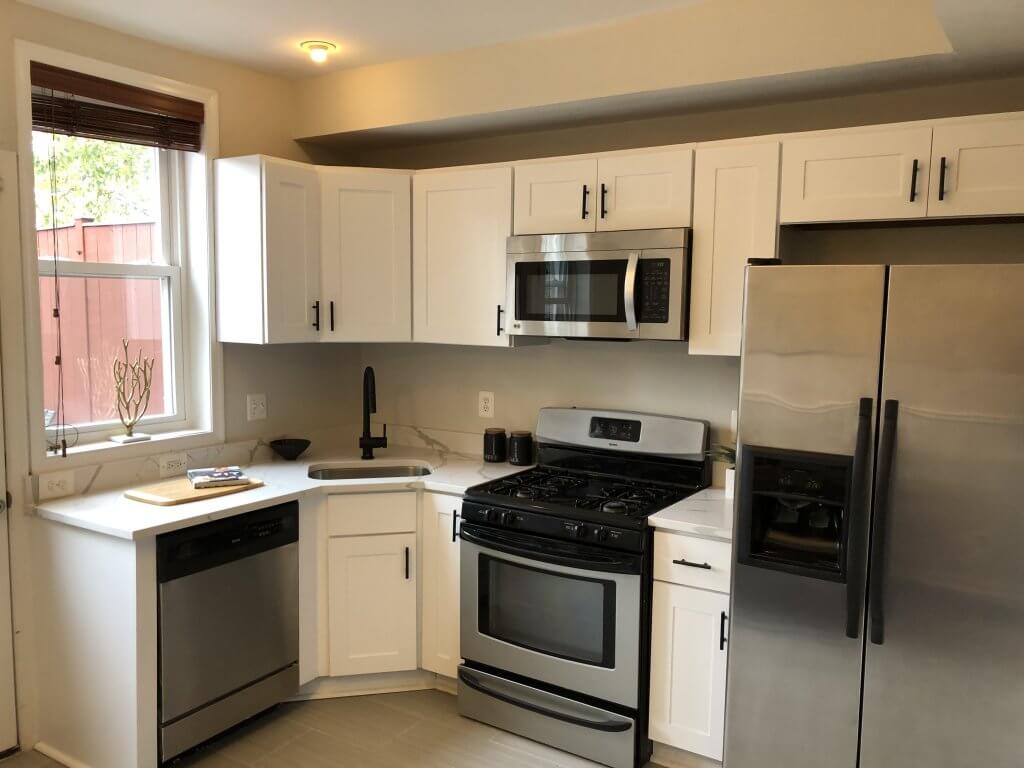 Painting Kitchen Cabinets – What Makes It So Difficult?
There are two main reasons why painting kitchen cabinets is such a tedious task.
Reason 1 – The majority of cabinetry are finished with a lacquer paint. Most primers will only stick to lacquer for a short time. We apply oil to the paint layers when we open the cabinet doors with our hands, which causes the adhesion between them to deteriorate over time. As a result, the paint is quickly scratched away.
Reason 2 – The best approach to make your kitchen cabinets seem like they were just installed is to spray them. This is the look that everyone wants!
If you buy a do-it-yourself sprayer, you won't get the same results as a professional. The paint won't be evenly applied because low-cost sprayers lack the necessary pressure to properly distribute it.
Painting Kitchen Cabinets & Vanities in Memorial
Painting your cabinets in Memorial is a more affordable alternative to replacing them.
In my opinion, making changes to your kitchen, such as adding a backsplash or refinishing your cabinets, can have a big influence. The cost is typically less than $5,000 each time I've seen it.
With over 30 years of expertise painting kitchen cabinets, we are also qualified to provide two services that the majority of other firms are unable to do.
In the first place, your recently painted kitchen cabinets have the same level of smoothness as a brand-new finish.
Second, we give a 5-year warranty on all of the kitchen cabinets and vanities that we paint for our clients. There is no other painting company that offers such an extensive guarantee. 
Why do we do this?
The short answer is that it's the result of years of experience and product expertise. On all of our projects, for example, we make sure that the appropriate primers and topcoats are used. We guarantee that everything we do meets our clients' standards.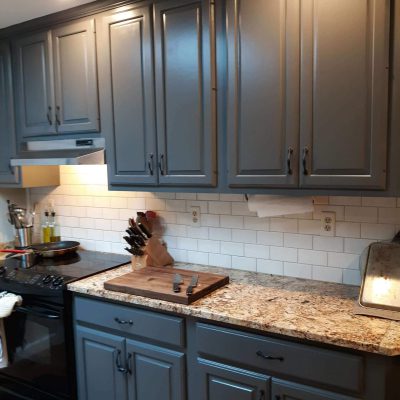 Why Choose Klappenberger & Son for Your Kitchen Cabinet Painting in Memorial, TX?
When you trust Klappenberger & Son for all your cabinet repainting and refinishing needs, our team of highly trained experts will leave behind only the most professional, durable products that make you excited to show off the kitchen cabinet painting of your Memorial home.
Not following recommended procedures while painting kitchen cabinets might lead to severe issues.
Because of a botched do-it-yourself attempt, the paint on the right side of the picture began to crumble and flake off after just 10 months.
Using Klappenberger & Son's best practices, we promise that you will never have to worry about these difficulties again!
Check out our guarantee page for more details.
To repair these cabinets, they will need to be sanded and stripped or replaced.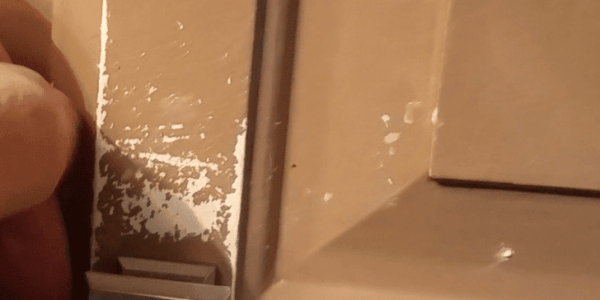 Our Warranty on Painting Kitchen Cabinets in Memorial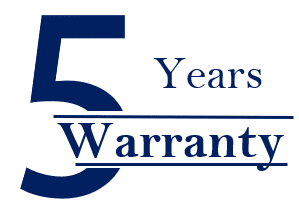 We are able to give 5-year guarantees on kitchen cabinets against chipping and peeling because we are confident in our products and methods.
The Klappenberger & Son Cabinet Warranty covers all labor and materials required to repair areas of cabinets that have been damaged by poor paint application or adhesion.
If you choose Klappenberger & Son to paint your kitchen cabinets, you can be certain that you will be protected by our 5-year guarantee.
Our Specialized Cabinet Painting Process
Klappenberger & Son's cabinet painting and staining services can make your cabinets appear as if they were newly installed. Who doesn't want a new looking kitchen for a quality price?
Our expert painters use a thorough step-by-step process to ensure that your cabinets remain chip-free and peel-free following painting.
We use a meticulous and thorough process to ensure that all of our painted cabinets can withstand heavy-duty use for many years to come:
Prepare and clean all surfaces with light sanding.
Apply a high adhesion primer to ensure proper paint application and long-lasting finishes.
Repair any cabinet damages like gaps and nicks with caulk to create a uniform, professional result.
Finish the cabinets with a second layer of primer.
Add hardener to cabinet grade paint for additional protection.
Add paint conditioner for exceptional smoothness and self-leveling.
Use a sprayer to add two coats of paint to the doors and drawers.
Hand-paint the cabinet frames to ensure precision and attention to detail.
Painting Kitchen Cabinets in Memorial is a Cost-Effective and Quick Process
Klappenberger & Son recognizes how time-consuming and messy total kitchen and bathroom remodels can be. Additionally, as a service to our customers, we provide cabinet painting.
This cuts down on cleaning time while also revitalizing the appearance of your home. Our professional painters make every effort to ensure that the painting process is as pleasant as possible. Our cabinet painting approach is so handy because it eliminates the risk of harm to your cabinets and personal property by doing the service in your home.
Additionally, by eliminating the requirement for cabinet removal and transportation, we can save our clients both time and money.
Cabinet Painting: Choose A Color That Suits Your Home
We can handle any type of cabinet painting project, including antiquing, color matching, distressing, staining, clear coating, and refinishing.  We encourage all our customers to schedule a free in-home consultation.  Our team will work closely with you to understand your long-term expectations and budget.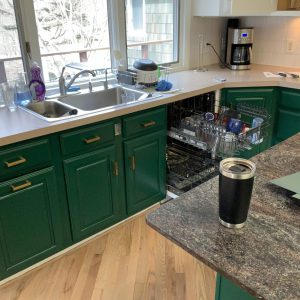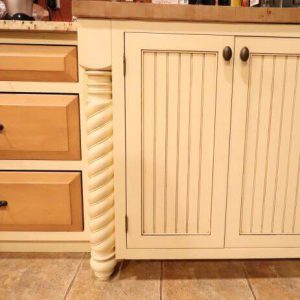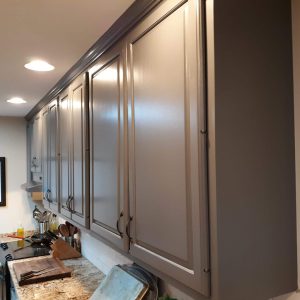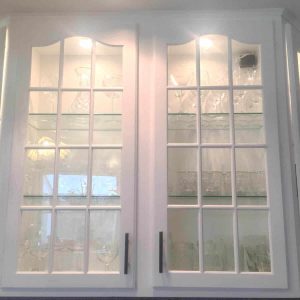 Customer Reviews for Our Painting Franchises
Want to know what it's like to work with us on your professional interior painting project?  Just ask our happy clients!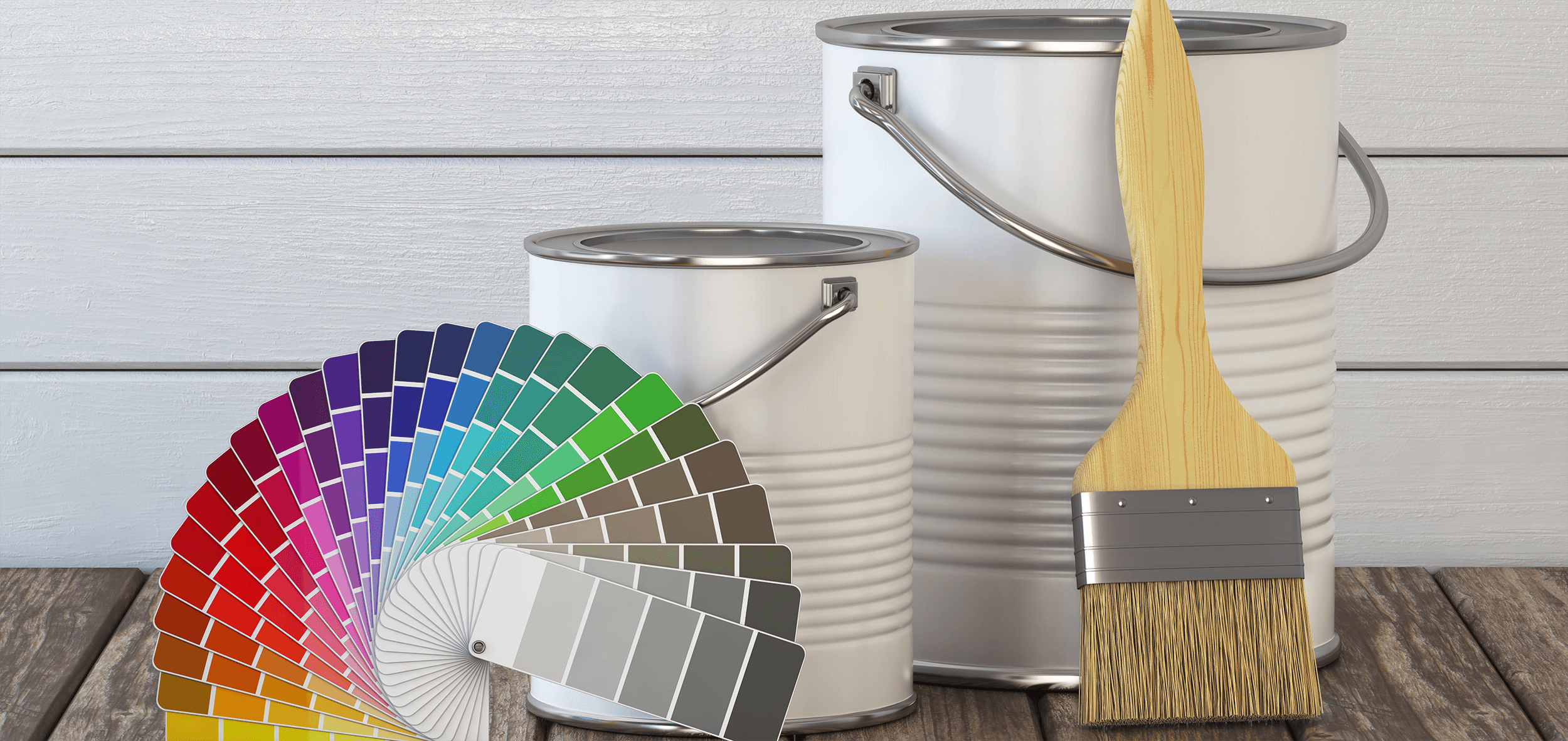 John Carpenter
Google Reviewer
From the front office to the painters, they were 5 stars. So, if you're considering painting your home, please give them a try. Also, they are a pleasure to work with and cleaned up.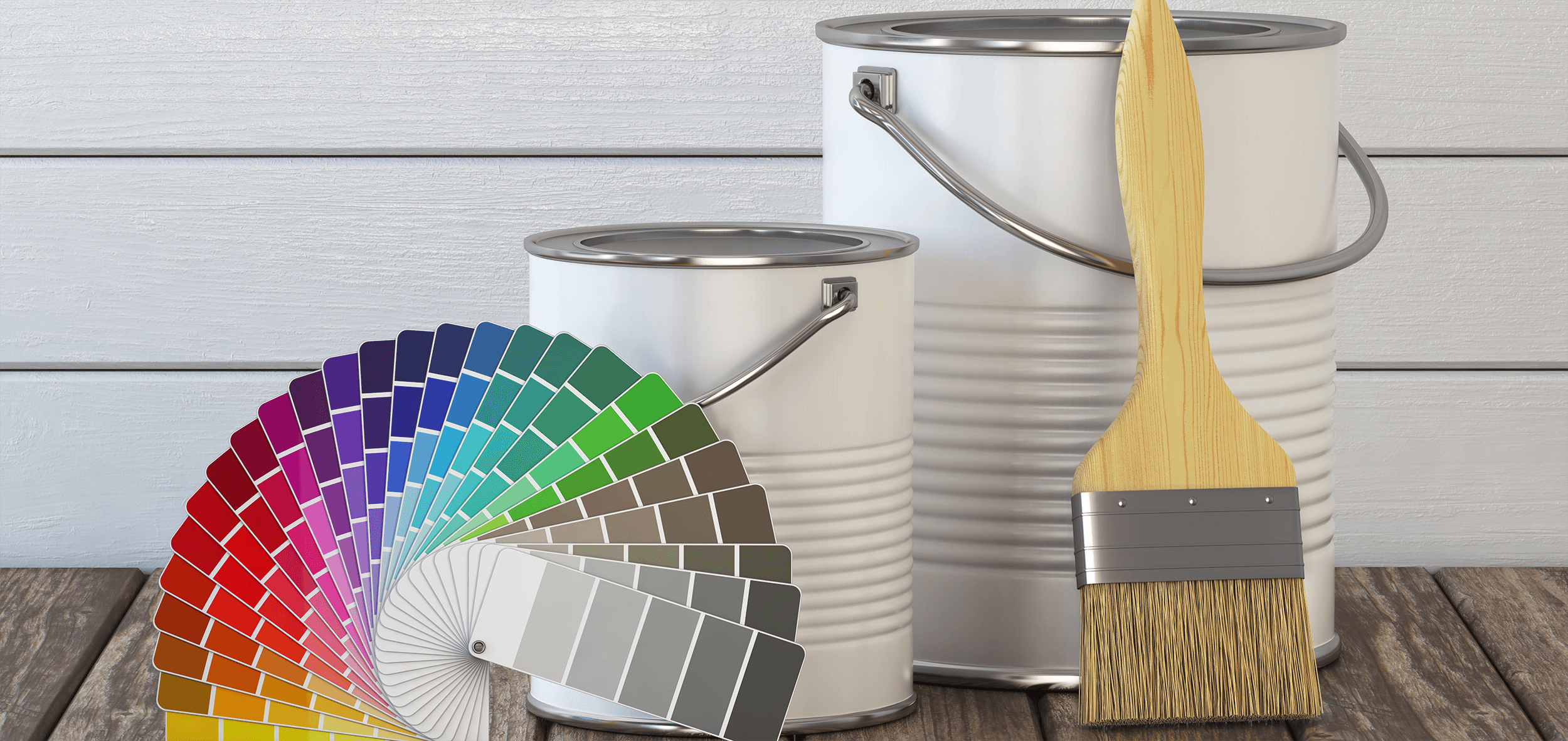 Deborah Gomes
Google Reviewer
As a property manager, I have many vendors that I contract for services; however, Daniel is always my first call. Why? Because he is professional, prompt, and provides me with an itemized estimate.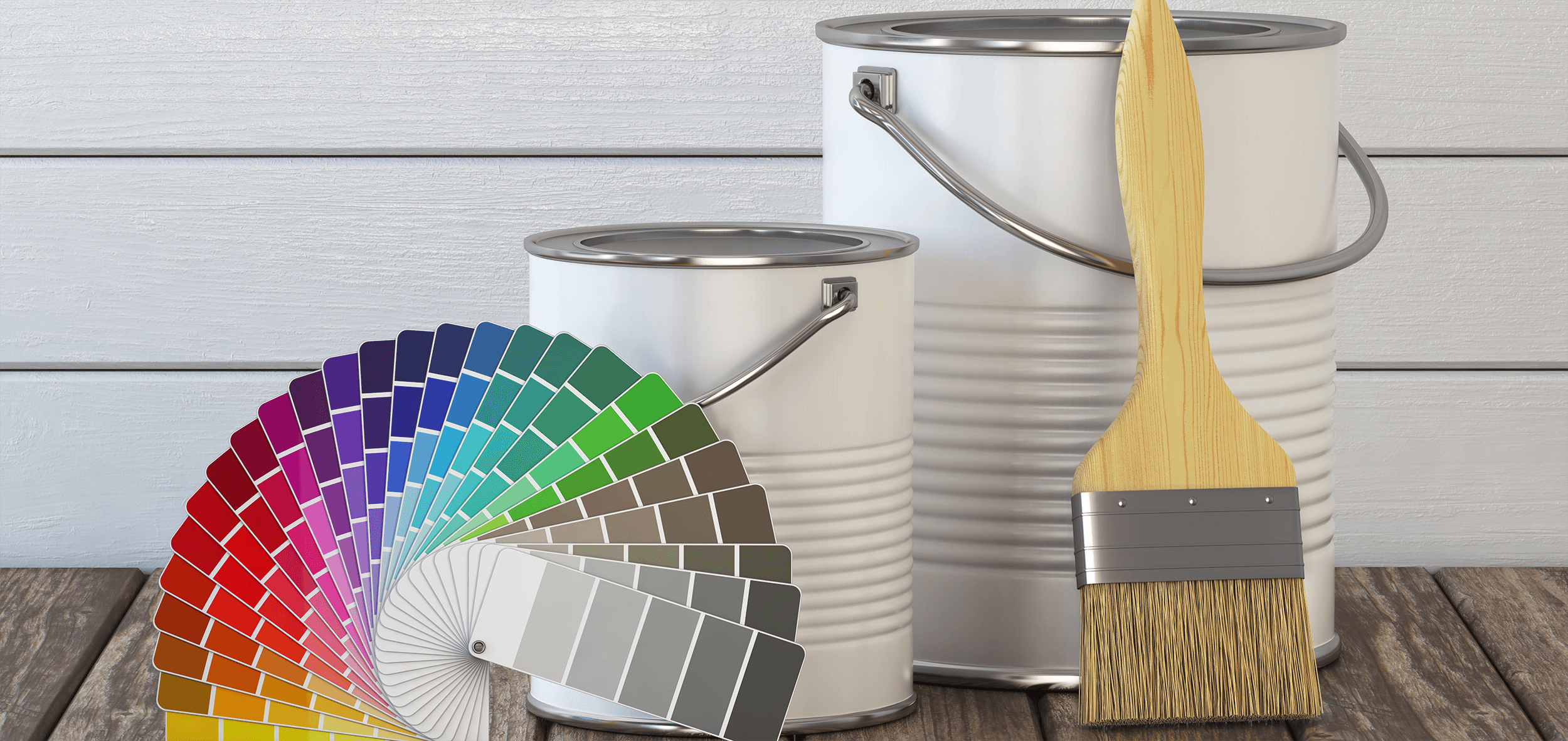 Rachel Grice
Google Reviewer
Arturo provided an estimate, and the crew got started quickly. They were prompt, and I am thrilled with the final paint job and the work ethic. All crew adhered strictly to COVID guidelines and wore masks the entire time. In conclusion, Arturo was a pleasure to work with, and I give them 5 stars.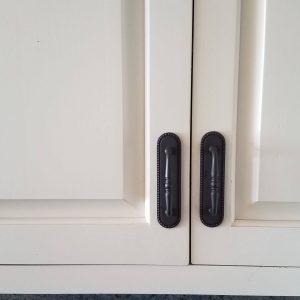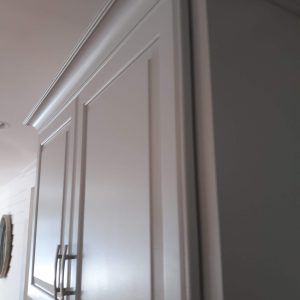 Painting kitchen cabinets is not a DIY project that most people are comfortable with, so it's a good idea to call professionals. Klappenberger & Son has years of experience in cabinet painting and can help you get the results you're looking for in a fraction of the time it would take you to do it yourself. Painting kitchen cabinets in Harris County or anywhere else presents a variety of difficulties and obstacles.