If you are searching for painting contractors in Katy TX, why not rely on one that has been satisfying customers since 1989? 
If you searched "Painters Katy Texas" and found us, you are in luck. We are not aware of other painting companies in Katy TX that offer Superior Customer Service or 5-10 year warranties.  
Regardless if you need commercial or residential painting in Katy we are a one-stop shop.  
Let's get into some of the details.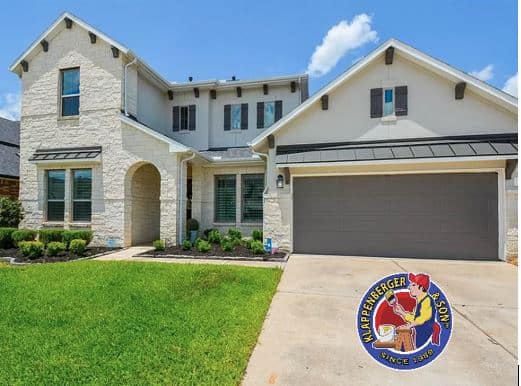 Whether you have stucco, Hardyboard or brick Klappenberger & Son has the painters in Katy TX to get the job done quickly and at a fair price.  With proper cleaning and a minimum of two top coats, Klappenberger & Son offers 7-year warranties on exterior painting.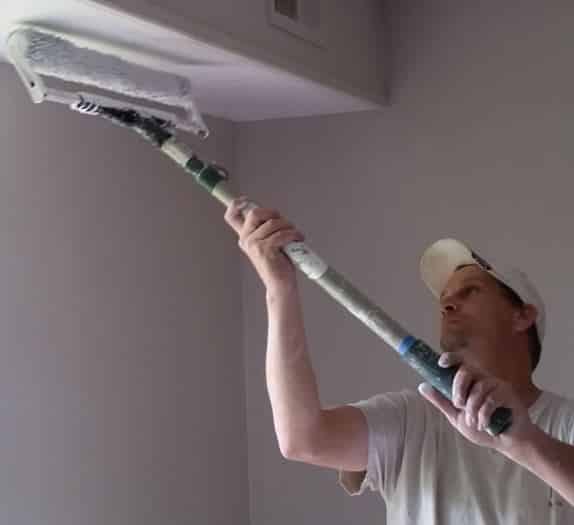 We all know finding reliable painters in Katy TX is not as easy as findining a good pizza. Our industry is riddleled with painting companies that leave in the middle of one job to start another. Once we start any job, we stay until the customer is completely satisfied.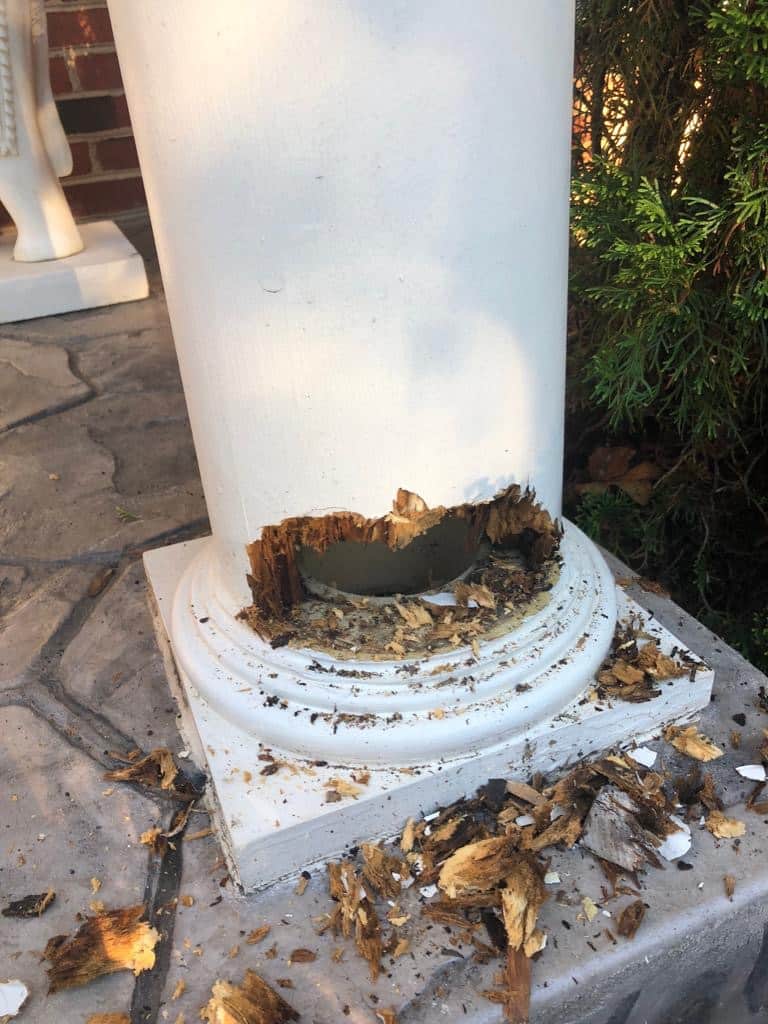 Rotten Wood Repairs
Perhaps finding a good carpenter or handyman is only thing harder to find than painters in Katy TX. It's nice to know that you can call one company for so many services.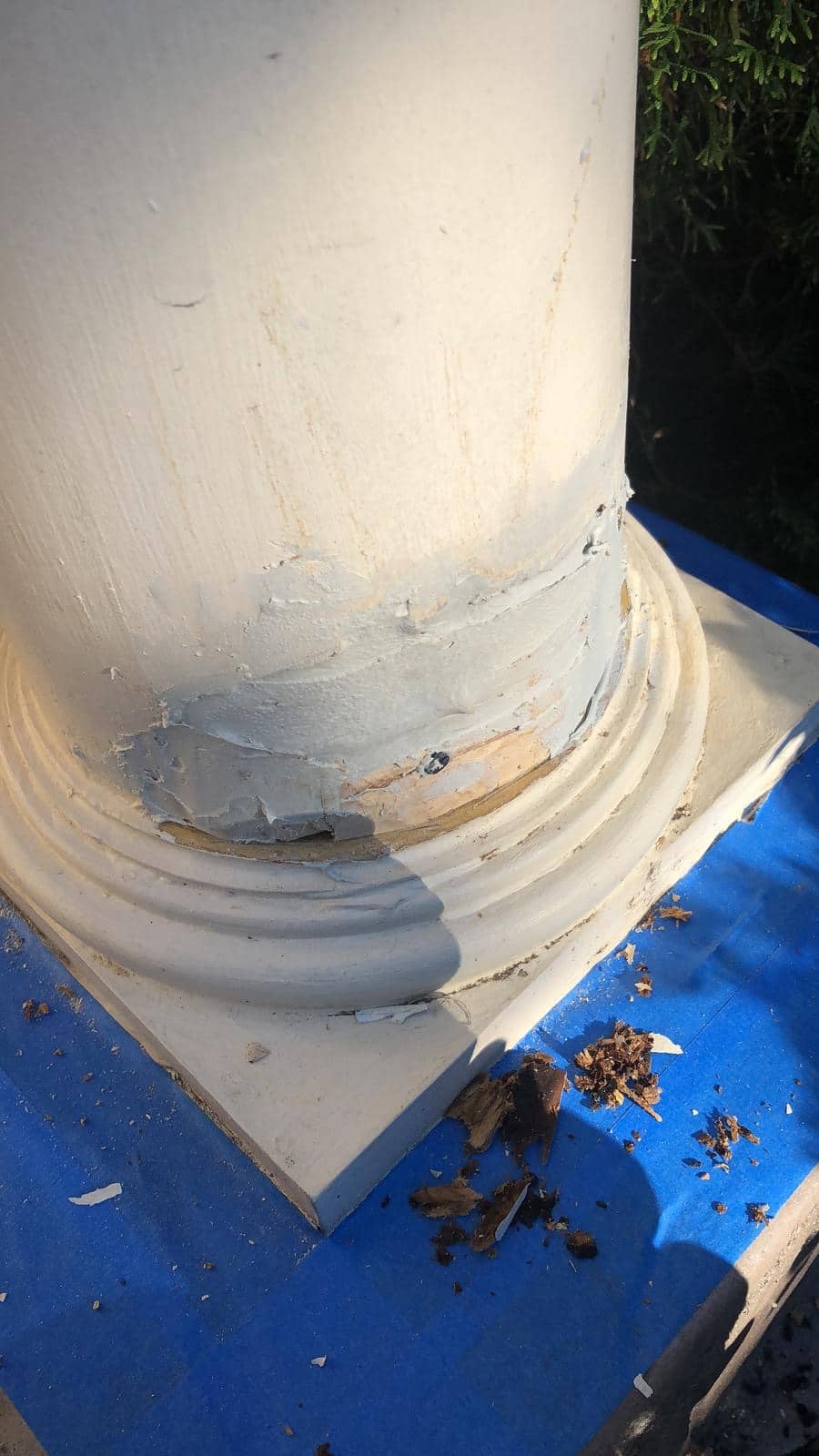 Filling & Patching
If it makes sense to fix than replace, we have the artistry and skills to do more than just painting services in Katy.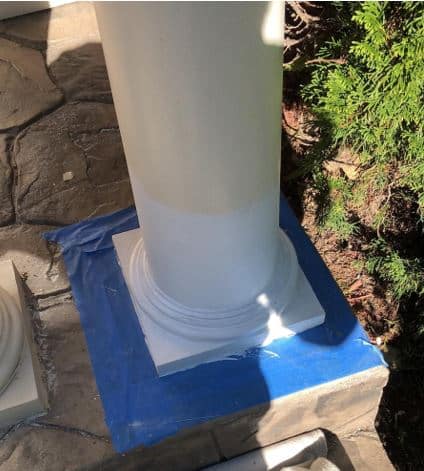 Ta-Da
Even though this repair turned out to fixable, it is a best practice to have your house looked at closely once a year.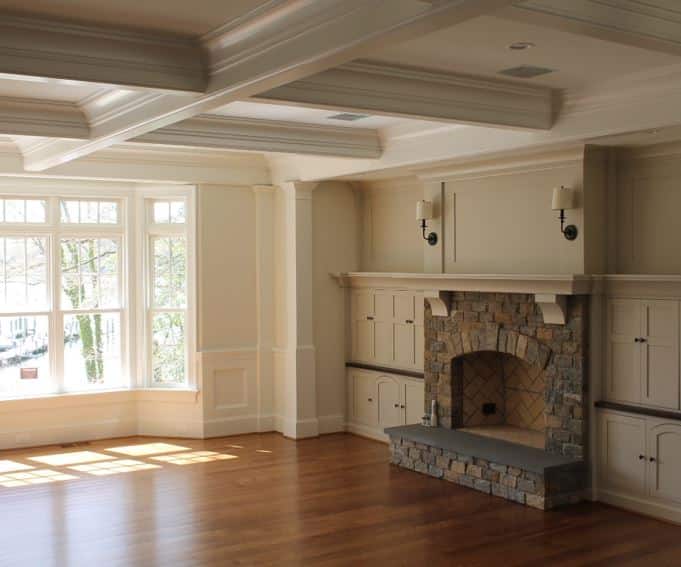 Neutral Colors on walls can act as a canvas for artwork.  Knowing which neutral colors will work best with your belongings and floor is something we can help with. We have prominent 8.5" x 11" 2022 trending colors and will help you find the perfect color for you!
Bold Colors Can Steel The Show
Bold Colors such as Tri-Corn Black flat shown on walls or high gloss black on ceiling and trim make a profound statement. Few painting contractors in Katy, TX, offer the interior painting color consultation that we can.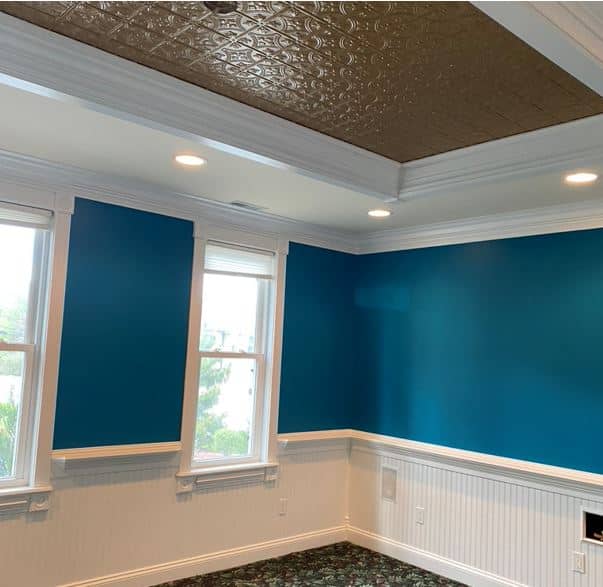 Adding Interests
Adding beadboard, chair rail, and a stamped ceiling changes this home office big time. If you are going to be working at home, let's make a room that you want to spend time in being productive. We are your Katy TX interior painting and carpentry co.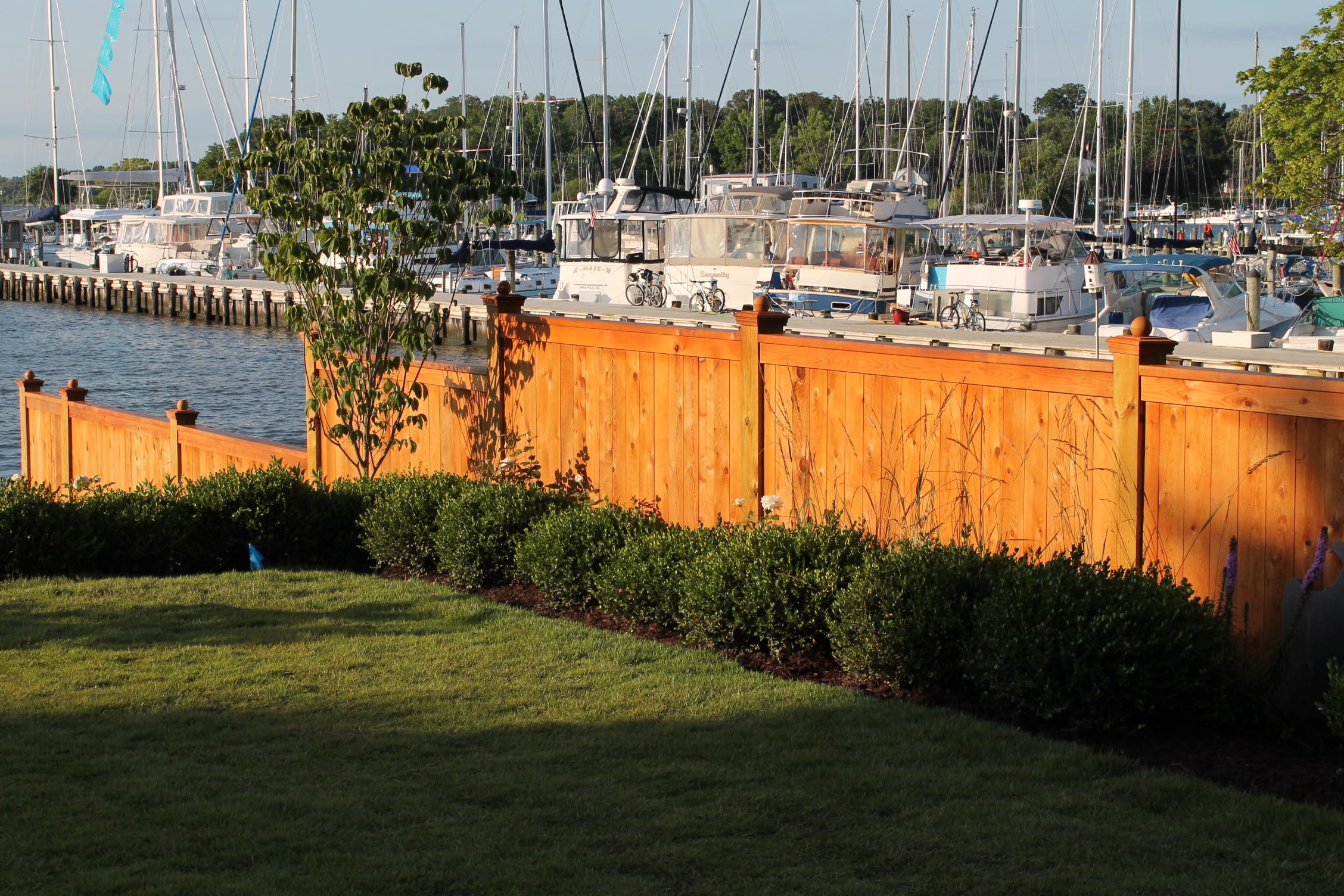 Deck & Fence Staining
Wood Preservatives add beuaty and protection from the suns harsh UV rays.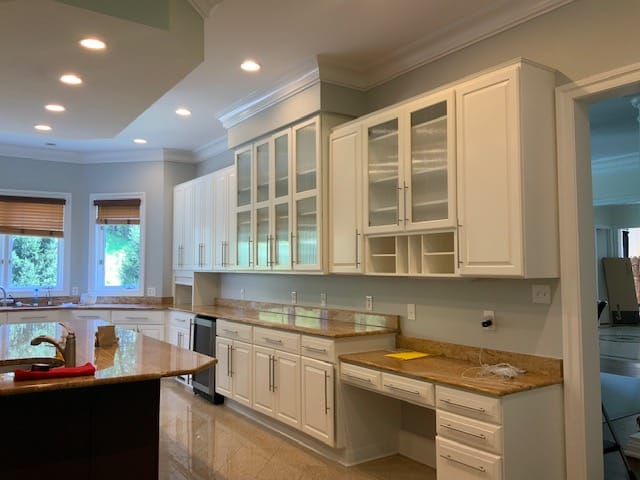 Cabinet Painting And Refinishing
As a full service Katy painting company, we offer 5-year warranties on painting kitchen cabinets.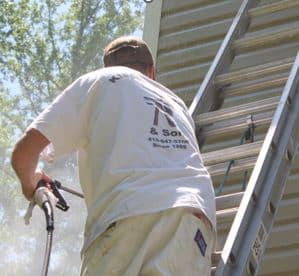 Pressure Washing
Whether you need your deck, fence, house, or concrete surface cleaned, we use the right chemicals that won't cause damage to your property.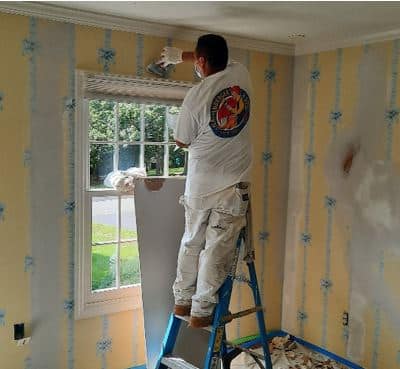 Wallpaper Removal or Not?
Did you know that in some cases, you can paint over wallpaper? Painting over wallpaper can be much cheaper than removing it.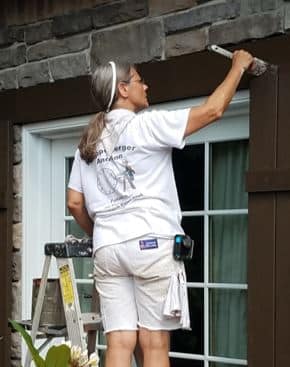 Shutters & Doors
As a full-service Katy Painting company, we understand that it might not be within your budget to paint the entire house at once. Usually, shutters and doors fade first because they tend to be darker colors. We will be happy to work with your budget and piecemeal as needed.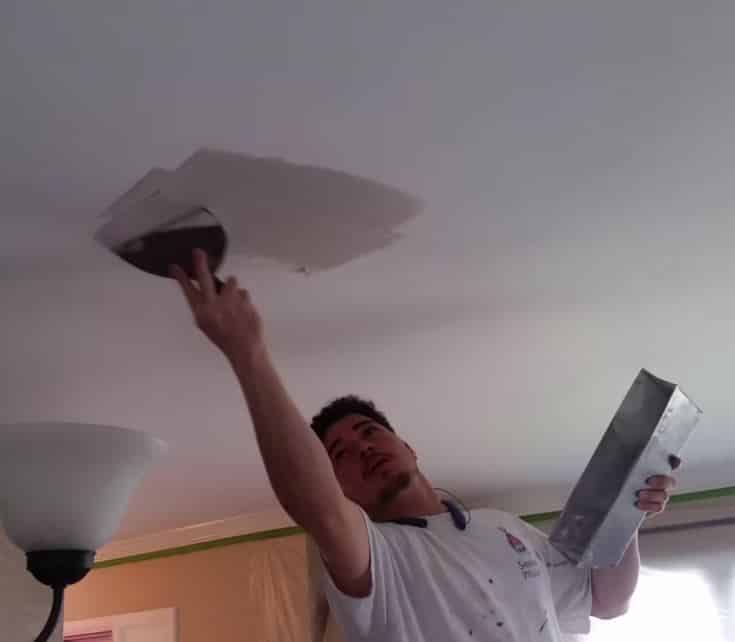 Drywall Finishing
Most painting contractors in Katy, TX, can make general spackle repairs. However, most do not use a vacuum attachment when sanding. Spackle dust is very lite and can get picked up in the duct system. We use a vacuum attachment that collects 90% of the dust.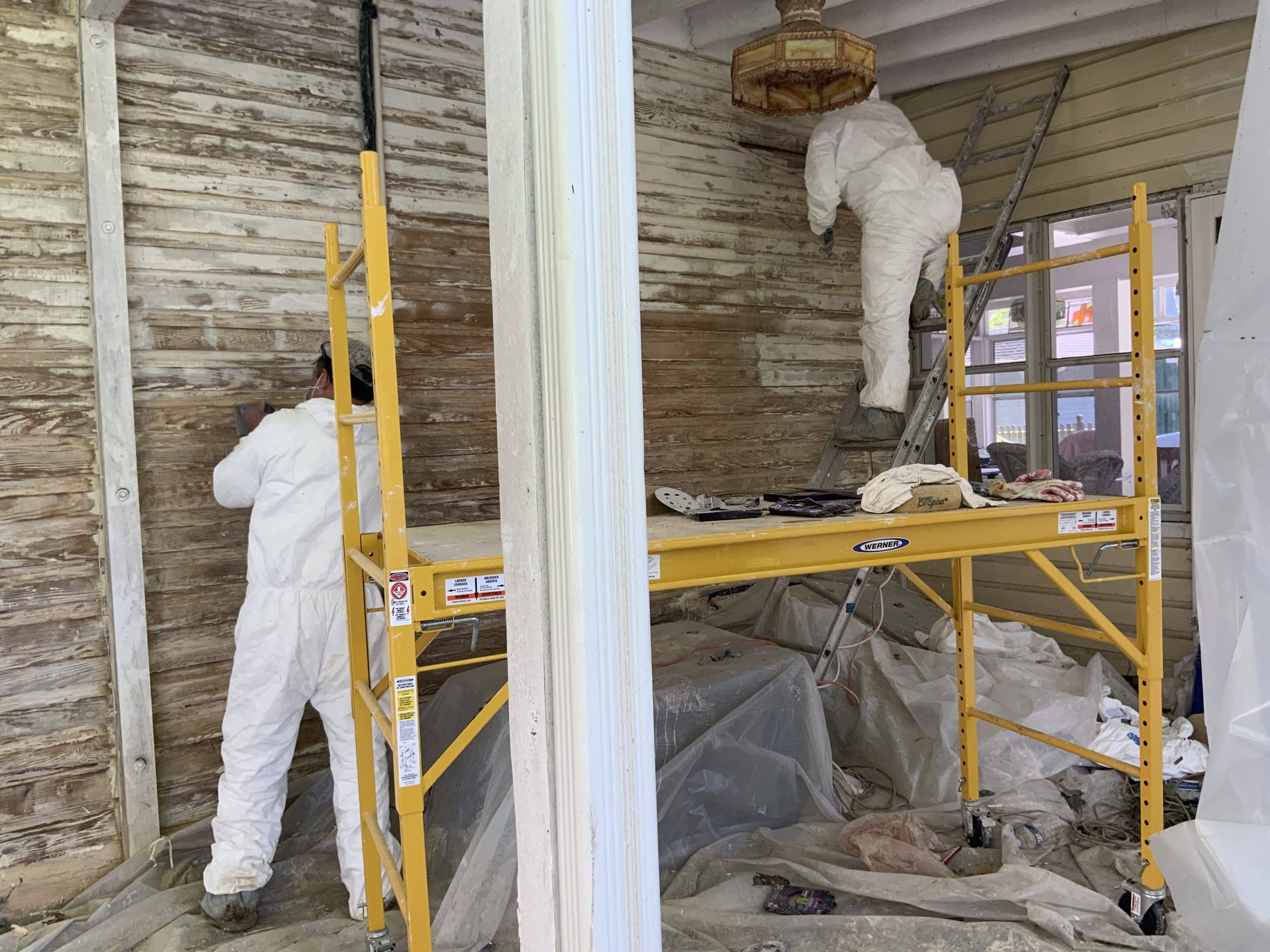 Lead Certified
Homes built before 1978 may have lead paint. When lead paint chips or cracks it is a dangerous chemical that can cause brain damage to children if digested. Part of our residential painting services in Katy is to properly ecapsulate lead paint using the tools and methods.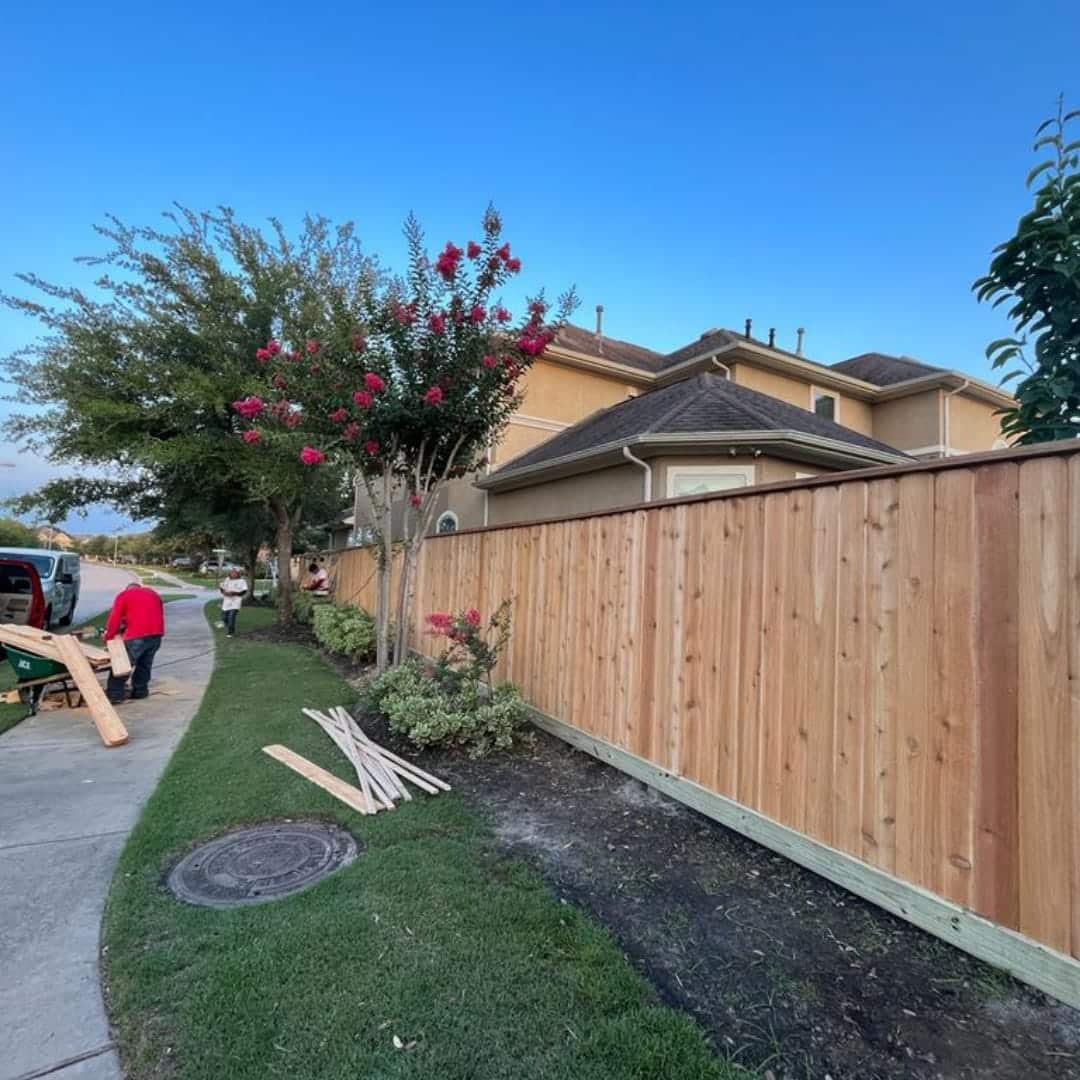 Repairs to Remodeling
I have over 15 years of experience in the building and remodeling industry. Wheather you need a bathroom or kitchen remodel or just a honey-do list knocked out we have you covered.
Positive:

 Professionalism,

 Punctuality,

 Quality,

 Responsiveness,

 Value
As a Residential Property Manager for the greater Houston area I'm always on the look out for contractors that I have enough trust and confidence in to do the job without having to constantly check on them. An insured contractor with fair pricing and good quality work is a must, we have found that in Luis Camacho at Klappenberger & Son.
-John Pugh
Painting Contractors In Katy TX
As a full-service Katy painting company, there is much more to painting than applying a coat of paint on the walls.   We have created customer's Superior Customer Service checklist, which improves the customer's experience.  It is a simple checklist of things often forgotten by most painting contractors in Katy, TX. 
Gallery Of Completed Carpentry Projects and Painting In Katy TX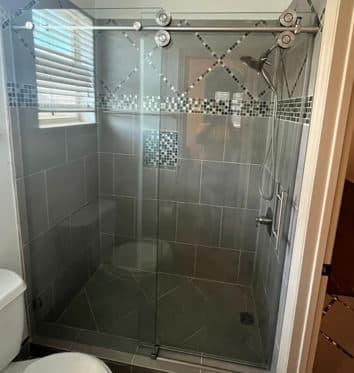 Customize Or Not
Whether you have a simple shower or something more complicated, we can design and build exactly what you want.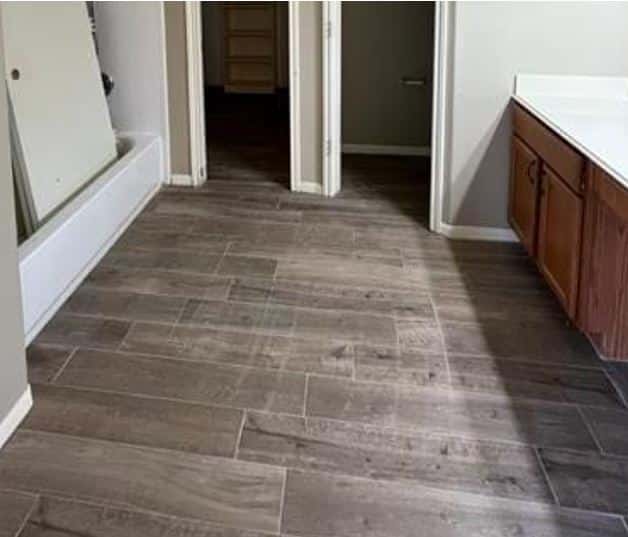 Whether you need a complete remodel or just a facelift, we can work within your needs and budget!
Positive:

 Professionalism,

 Punctuality,

 Quality,

 Responsiveness,

 Value
I seldom find the time to write a review, but this is an exception. My wife and I heard about this company during a trip to Baltimore, where I heard really good reviews about the quality of services provided by this company. We are planning to remodel our house for selling, and it was surprising to find the same company in the Katy area in Texas. I immediately contacted them, and it was quite refreshing to find this level of customer service and straight-to-the-point conversation. As soon as I met the owner, Luis, it was evident that he knew what he was doing. We are starting my project with them in a couple of weeks.
-Luis Rico
Services:
 Interior painting, Drywall repair, Door painting, Exterior painting
                              Serving The Following Areas Outside of Katy TX
Klappenberger & Son provide Superior Customer Service for more than just interior and exterior painting services.  Whether you have a small handyman list or major remodeling projects, we have the expertise to get the job done right. 
You can rest assured that when we start your project, it will be done right the first time.
We service the following areas around the Houston Metro area.
               Sugar Land                                        Richmond                                       Cinco Ranch
               Memorial                                           Four Corners                                  Cypress
               Downtown Houston                          Rosenberg                                     Jersey Village
Services: Interior Painting / Handyman
Positive:

 Professionalism,

 Punctuality,

 Quality,

 Responsiveness,

 Value
Klappenberger provides professional services and, most notably, works to ensure the satisfaction of its customers. Luis works to maintain communication regarding the timing of work, expectations, and quality.
-Bruce Katz
                     Our Blue Print For Superior Customer Service
   When you call Klappenberger & Son, you get much more than a painting contractor in Katy TX. 
        Step 1. When you call for an estimate, you will immediately speak to an actual human!
        Step 2. We can often meet with you the next day for an estimate!
        Step 3.    Next comes the scheduling, and as one of the company's owners, I will be at the job at certain times, ensuring everything is running smoothly.
                                            Standard Practices Include 
Apply sample for your approval.

Where name tags.

Clean-up at the end of each day.

Communicate when we are leaving and when we will be back.

Ask you to inspect the completed areas periodically and give feedback on our work.

Do a final walk-through when the job is complete.

Corporate Operations will follow up to make sure Klappenberger & Son provide Superior Customer Care
                                                    This isn't what we hope to do -it's what we always do!
Whether freshening up or changing colors,  dollar for dollar interior painting has greatest impact.  There are so many positive emotions that come with getting the interior of your house painted.   New colors can change the mood of a room instantly.  Klappenberger & Son has large sample sizes of trending 2022 colors that we provide when we give you an estimate.   These 8.5″ x 11″ samples are great for choosing the right colors and color combinations to fit your personality.