Professional Interior Painter in Sugar Land, TX - Klappenberger & Son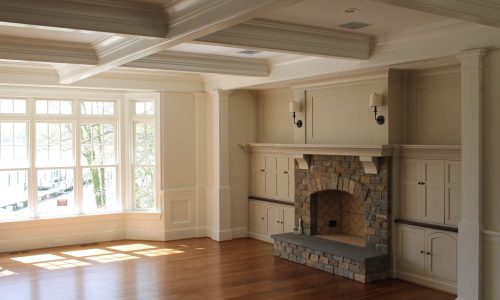 Masters of Interior Painting in Sugar Land
Since 1989, Klappenberger & Son has been providing high-quality interior painting services. 
Fair pricing, reliability, and timely work have been our goals since 1989.  But we are not perfect.  
Our goal is to do our best to be the best, but like everyone, we fall short from time to time.   That is why we offer a ten-year warranty on interior painting and a five-year warranty on kitchen cabinets
We also have tested and reviewed more paints than any painting contractor in the US!  
Klappenberger & Son does not advertise much, which is why you may not be familiar with our company. Most of our business comes from recommendations and repeat clients, accounting for more than two-thirds of our total revenue.
Looking to Hire An Interior Painting Contractor In Sugar Land?
What Makes Klappenberger & Son Unique?
We strive to be the best Sugar Land painters possible since we understand that you have a variety of options when it comes to painting services.
One of the most essential characteristics that distinguishes us from our competition is our ability to communicate effectively.
When you call us for the first time, you'll always get through to a live person.
As part of our visit, you can expect us to be attentive and ask questions about your project so that we fully understand your expectations.
Once I receive a completed proposal and begin working on the project, project management begins. The likelihood of communication difficulties occurring is reduced when the same person is engaged from the beginning to the end of the project. As a result, YOU will have a much better overall experience!
After the task is completed, I put on my "owner hat" for the purpose of doing your project walkthrough. Before we declare a project completed, we double-check that everything is in top condition.
We Always Begin With Proper Prep Work
Spackling is one of the first stages in the meticulous pre-painting preparation that must be completed before interior painting can begin. Sanding without a vacuum attachment may result in a cloud of spackle dust, which is something no one wants.
There aren't many interior painters who sand spackle using vacuum attachments. Because of its light weight, spackle dust may settle in the smallest of spaces, such as closets and drawers. We make sure that this does not occur.
With vacuum attachments on our sanders, we remove 95 percent of the dust before it settles in places where no one wants it.
In addition to sanding using a vacuum attachment, we utilize the most flexible fillers to guarantee that the cracks do not reappear.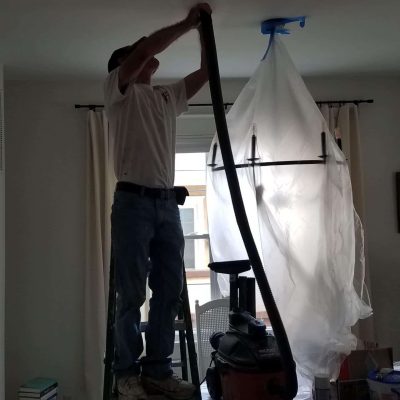 Choosing The Right Interior Paint For Your Project
The paint used by painting contractors is usually from the same manufacturer. However, we believe that when it comes to paint, there is no "one size fits all" option.
To make an informed decision on paint, you must have access to a broad range of paint information. Surprisingly, the most costly paints aren't necessarily the best pick, which is an interesting surprise.
Listed below are our YouTube reviews for our favorite types of paint.
On our YouTube channel, you may also find further evaluations of C2 Cabinet Paint.
Picking the right paint for your project can be tricky.  However, we have an advantage over other interior painting companies.  We have taken the time to test over 40 different interior paints!  
We test and compare the following:
Coverage
Workability
Washability
Durability
Self-priming
Ability to touch-up
Need Help Choosing the Right Color For Your Home?
For the last six years, the most popular interior painting colors have stayed in the light gray spectrum. Fortunately, as seen by the photographs below, we are expanding our color palettes to include more vibrant hues.
Color brings life to a space and makes it more interesting to be in. However, the color does not always have to originate from the paint.
The "PPG Paints" picture has its walls painted with neutral color from PPG Transcend.  There needs to be a splash of color added, and the throw pillows provide that beautifully.  In contrast, if we were to take the throw pillows from the sofa in the Sherwin Williams picture and replace them with the one on the "PPG Paints" picture, the room would look dull.