Interior Painting in Frederick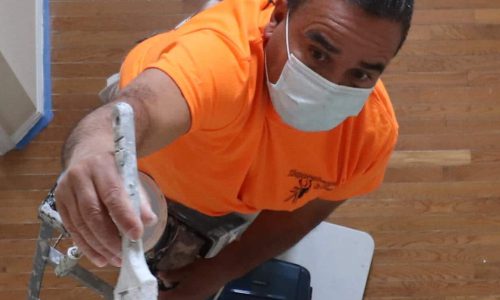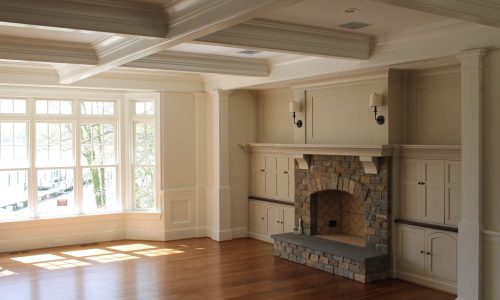 If you searched for interior painting in Frederick and clicked on us, you did well!
Whether you need your entire interior painting done, a couple of rooms, or your kitchen cabinets painted, we are your one-stop-shop.
We have been honored to paint some of the most historic homes in Maryland, including the White House.  
Most of our interior painting jobs come by word of mouth and repeat business.  For example, 73% of Klappenberger & Son's interior painting projects came from past customers and recommendations, so if this is your first time hearing about us – welcome!  Estimates are free, and enjoy our new website.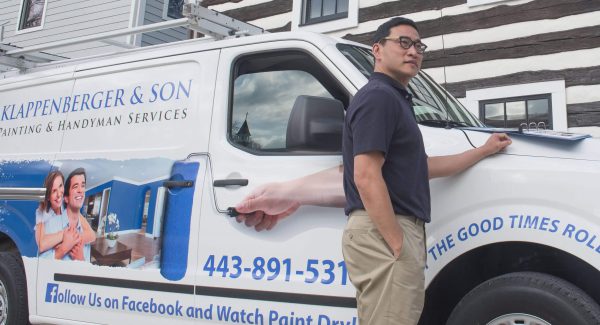 Interior Painting in Frederick: The Difference Is in the Details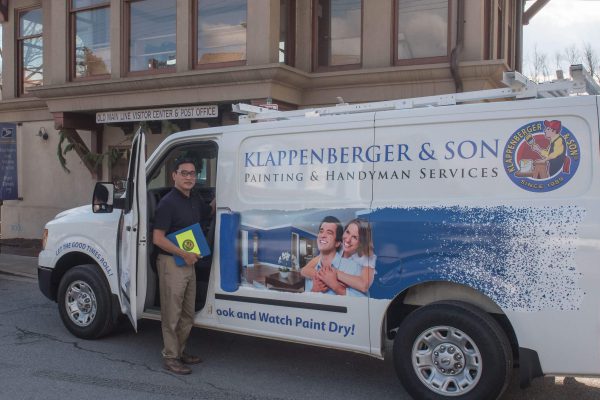 There is more to being a premier interior painting contractor in Frederick than painting straight lines.  Our process starts when we arrive at your home – promptly.   
From the moment we arrive, we listen and then advise the best path to take for your specific interior painting project in Frederick.
How long will you be living here?  Is washability important?  Do you need our assistance with colors? 
To best serve you for your interior painting project – we need to listen.
Communication Is Everything
On all of our jobs, the estimator, likely the owner, will also be the project manager on the job.  Having the same person who gave you the estimate and understood the nuances of the job leads to fewer delays, mistakes, and frustration. 
Interior Painting in Frederick:  the Prep Work
Prep work is vitally important to having a beautiful interior paint job, and spackling is part of the process.  Unfortunately, when sanding the spackle, if it is done without a vacuum attachment, the spackle dust carries. 
It is astonishing how few interior painting contractors sand spackle areas with vacuum attachments.  Spackle dust is very light and can carry all throughout a house, even making its way into closets.
We avoid this problem by sanding with vacuum attachments on our sanders, and it collects 95% of the dust before it has a chance to land where no one wants it. 
Our interior painting best practices not only include using a vacuum attachment when sanding, but also using the most flexible spackles so those cracks don't come back.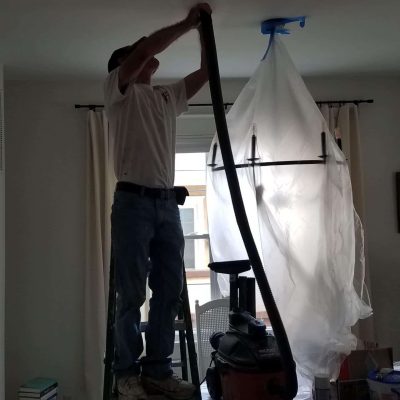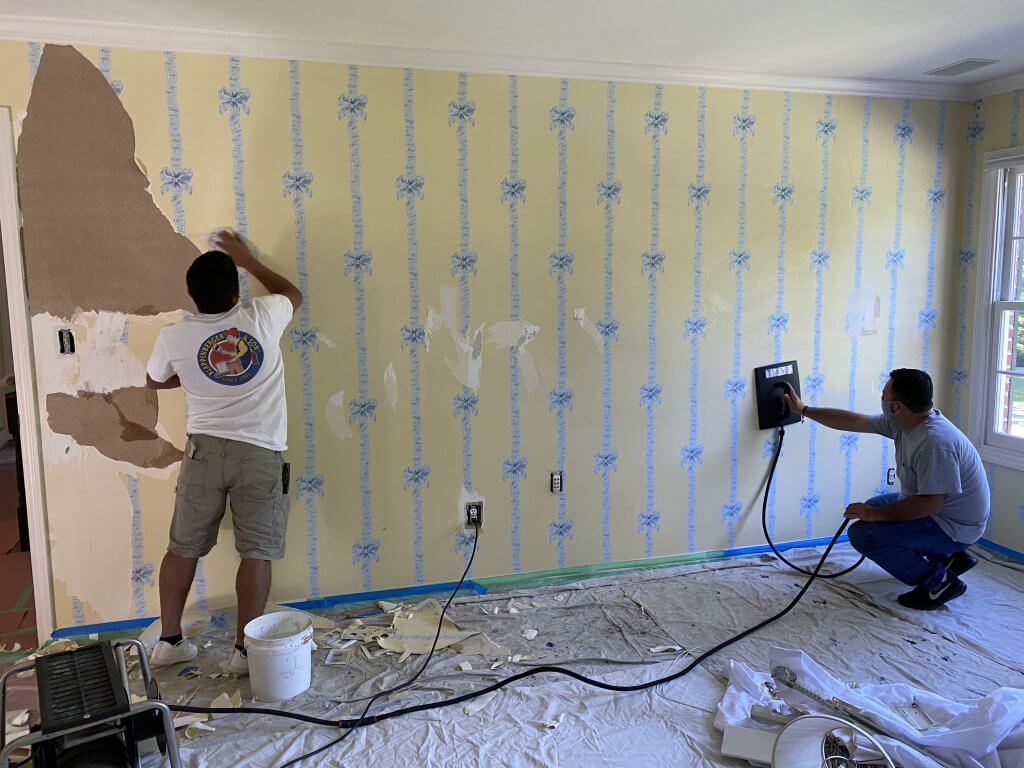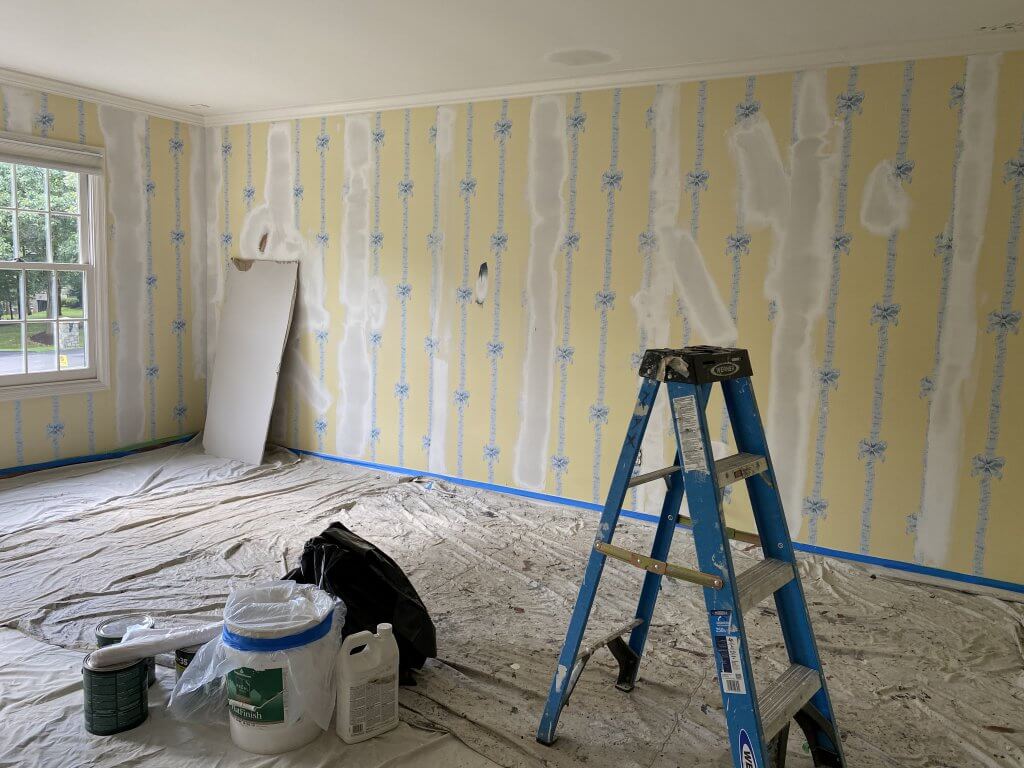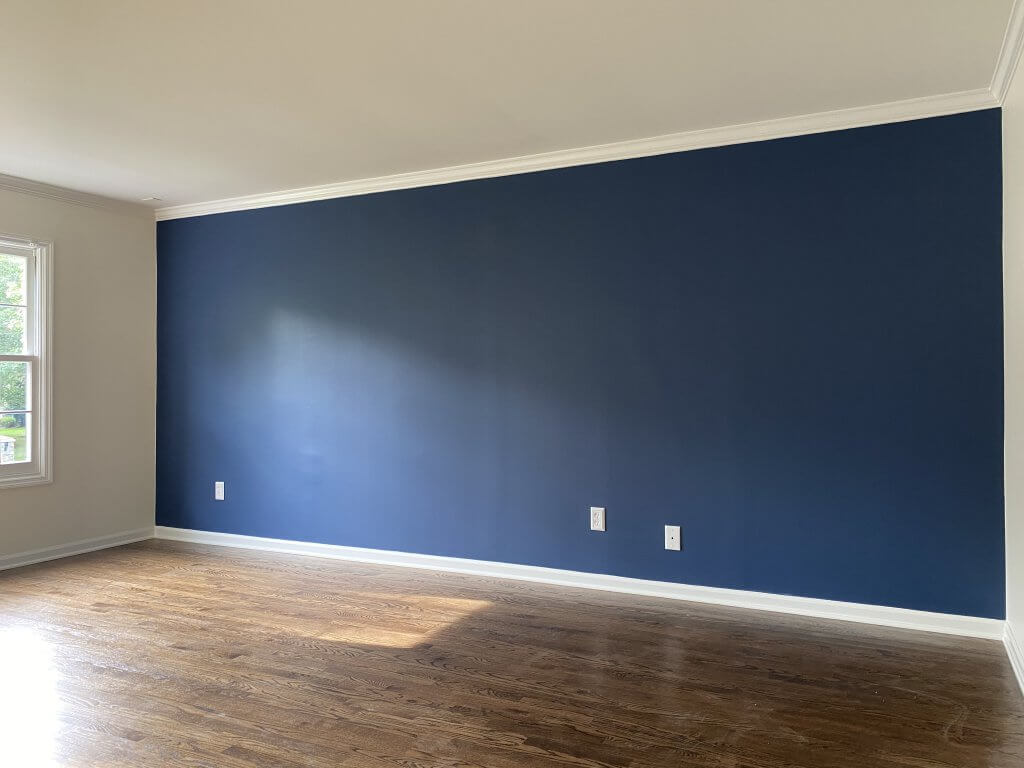 Picking the right paint for your project can be tricky.  However, we have an advantage over other interior painting companies.  We have taken the time to test over 40 different interior paints!  
We test and compare the following:
Coverage
Workability
Washability
Durability
Self-priming
Ability to touch-up
For about 6 years or so, we were stuck in the light gray spectrum for the most popular interior painting colors.  Fortunately, we are stretching our palettes.
Tips for Picking the Right Colors for Interior Painting
Color adds interest to a room.  But the color doesn't have to come from the paint. 
The picture on the right has its walls painted with neutral color from PPG Transcend.  There needs to be a splash of color added, and the throw pillows provide that beautifully.