Looking For Interior Painting in Oklahoma City?​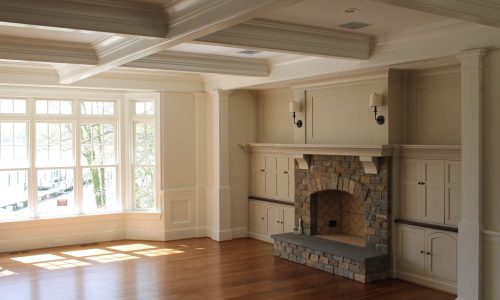 Who Is Klappenberger & Son? ​
(and Why Should I Trust Them To Paint Inside My House?)
If you are searching for interior painting in Oklahoma City – we've got you covered!
Interior painting services have been provided by Klappenberger & Son since 1989!
We'd be delighted to provide you with a no-obligation quote for interior painting in Oklahoma City.
Klappenberger & Son doesn't promote much, which is why you may not be familiar with us. More than two-thirds of our revenue comes from referrals and repeat customers.
Paint jobs for us have included anything from apartment buildings to embassies to even the White House!
The Details Make a World of Difference When It Comes to Interior Painting in Oklahoma City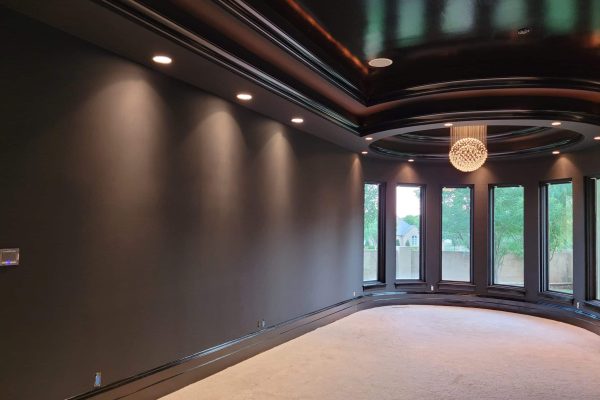 What Makes Us Unique?
One of the most important things that sets us apart from the competition is our ability to effectively communicate.
When you first phone us, you'll always get through to a real person.
Another thing you can count on us for is listening and asking questions when we visit your home.
Following receipt of a thorough proposal and initiation of the project, I assume the role of project manager. Communication issues are reduced when the same individual is involved from the beginning to the completion of the project.
After the task is over, I put on my owner's hat to replace my project management hat. We'll check everything over and make sure it's perfect!
Proper Prep Work Is Always Our First Step
Spackling is an essential aspect of the pre-painting prep work that goes into a stunning interior paint job. Spackle dust will get everywhere if you don't use a vacuum attachment when sanding it.
Few interior painting professionals use vacuum attachments to sand spackle areas. Spackle dust is so light that it may spread throughout a home, even into the smallest of spaces, such as closets and drawers.
Sanding with vacuum attachments on our sanders prevents this problem, since 95 percent of the dust is collected before it has a chance to settle where no one wants it.
Using a vacuum attachment when sanding is one of our best practices, but we also use the most flexible spackles to ensure that the cracks don't return.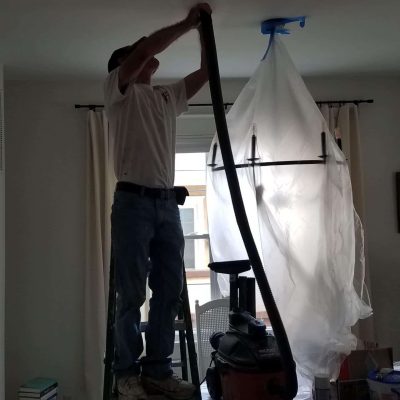 Choosing the Right Interior Paint
Most painting businesses have a go-to paint brand they always use. In the end, there's no such thing as a "one size fits all" paint company.
You need to have a wide range of information in order to choose which one is best for your job. Furthermore, it has been intriguing to discover that the most costly paints may not necessarily be the greatest option. There are also reviews of C2 Cabinet Paint on our YouTube channel in addition to the ones listed here.
Picking the right paint for your project can be tricky.  However, we have an advantage over other interior painting companies.  We have taken the time to test over 40 different interior paints!  
We test and compare the following:
Coverage
Workability
Washability
Durability
Self-priming
Ability to touch-up
For about 6 years or so, we were stuck in the light gray spectrum for the most popular interior painting colors.  Fortunately, we are stretching our palettes into more fun colors, as shown in the examples below.
Need Help Picking the Right Colors for Interior Painting? We Are There For You!
Color adds interest to a room.  But the color doesn't have to come from the paint. 
The "PPG Paints" picture has its walls painted with neutral color from PPG Transcend.  There needs to be a splash of color added, and the throw pillows provide that beautifully.  In contrast, if we were to take the throw pillows from the sofa in the Sherwin Williams picture and replace them with the one on the "PPG Paints" picture, the room would look dull.