Washington DC, Painting Services
Your Local Washington DC Painters: Klappenberger & Son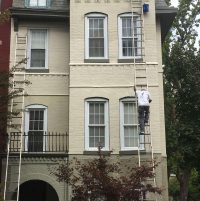 If you are looking for Washington DC painters who are reliable and professional, look no further.   
We understand that it is difficult to find reliable and professional painters in Washington DC.  Please check out our testimonials and see why 94% of our customers recommend us to their friends and family.  All the testimonials were taken by a third party awarded us in Best Picks for 8 straight years.
Our customers have come to rely on our years of experience from our trained, local master painters and carpenters.   
We offer free estimates on any of your painting or handyman projects.   
If you'd like a free quote, please click the button below or give us a call.
Klappenberger & Son of Washington DC
What Services Do Our Washington DC Painters Offer?
We can help you transform your living or workspace to whatever it is you are looking to create.  
Would you like a Florida room?  
Turning a room into a sunroom or Florida room can sometimes take more than just painting.  Our carpenters add molding to help get the room the exact feel that says ahh yes!
Do you need a room turned into a professional-looking office for your webinars?
We can add the right moldings and suggest the best colors.
Klappenberger & Son can suggest some additional moldings and colors that work well with webinar meetings.
We specialize in residential and commercial painting solutions throughout the Washington, D.C., area.
We listen and work closely with you and help you to envision what type of space works best.  But most importantly, it needs to fit within your budget.  
Experience and Reputation is Important
As the owner of I am proud and grateful to say we have has some of the best Washington DC painters.  Many of our master painters have been with us for over 10 years.  Our Washington DC painting company has more than three decades of experience. We understand the unique needs of our residents.  We have the organization, tools, and creativity to complete large-scale projects according to your exact terms for lasting performance and visual appeal.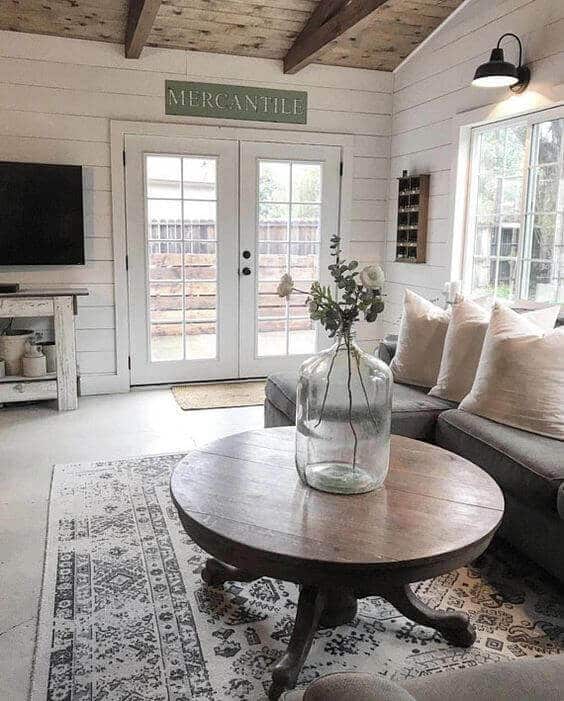 Customer Reviews for Our Washington DC & Severna Park Painting Franchise
Want to know what it's like to work with us on your professional painting project? Just ask our happy clients!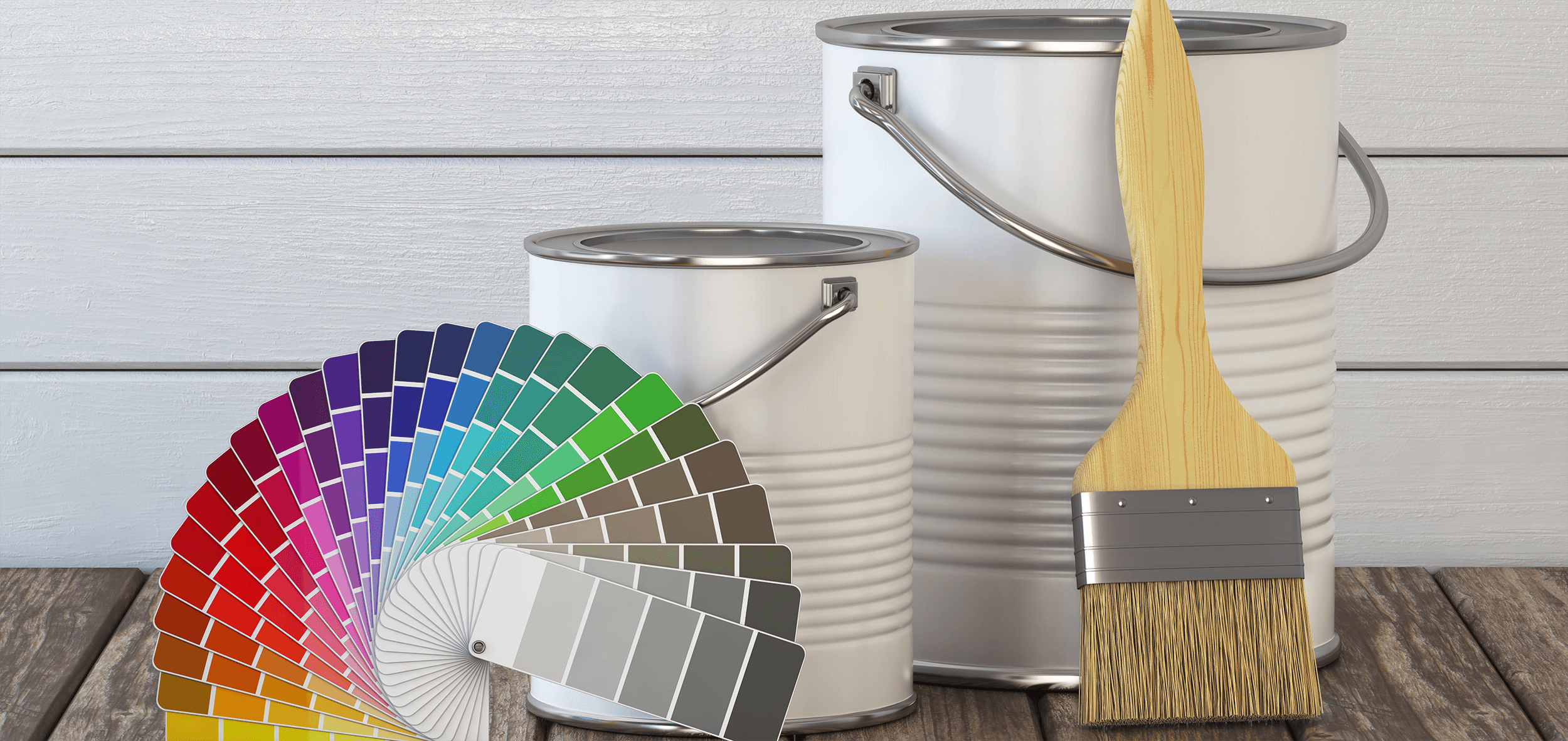 Anthony Cooney
Google Reviewer
Daniel and his team at Klappenberger & Son did a great job with upgrading my now former home with an amazing paint job on ceilings, wall, kitchen cabinets and doors. The home looked brighter and so much more welcoming for guests to visit. He was also able to replace a loose floor board in the utility closet before collapsing, and it's now sterdier than ever! When I move in a couple of months, I will make sure to use Daniel and recommend him and his team to future potential customers! Thanks again Klappenberger & Son team! Look forward to working with you in the future!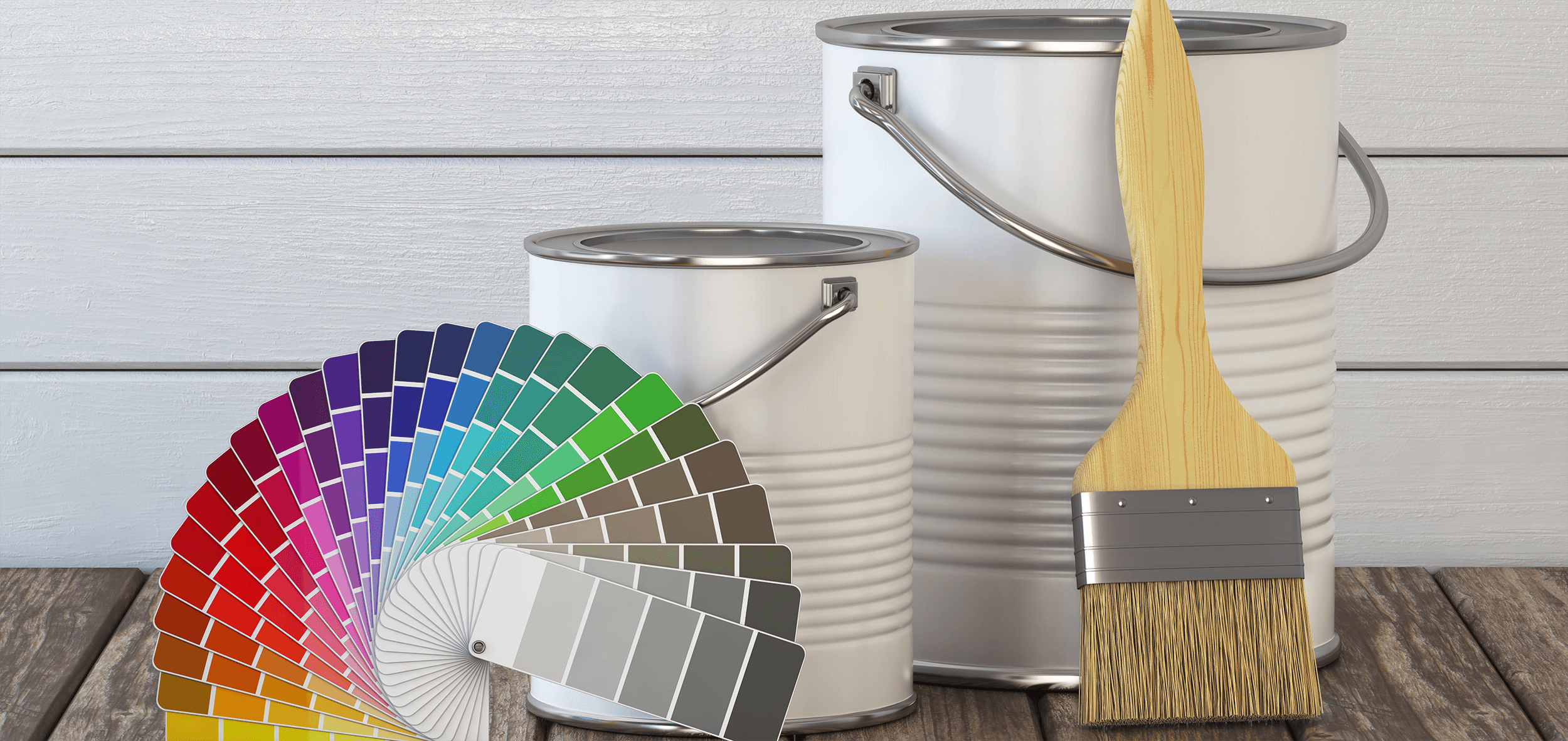 Chris Agrawal
Google Reviewer
Klappenberger & Son was great for our patio fence refinishing. Daniel Tucker was very responsive and professional. They got us the quote really quickly. It was lower than the competition. Daniel was also much more attentive to helping us match stain colors than the other company was. Once we signed the contract, they did the work as soon as weather permitted. Overall very happy with the quality, value, and professionalism.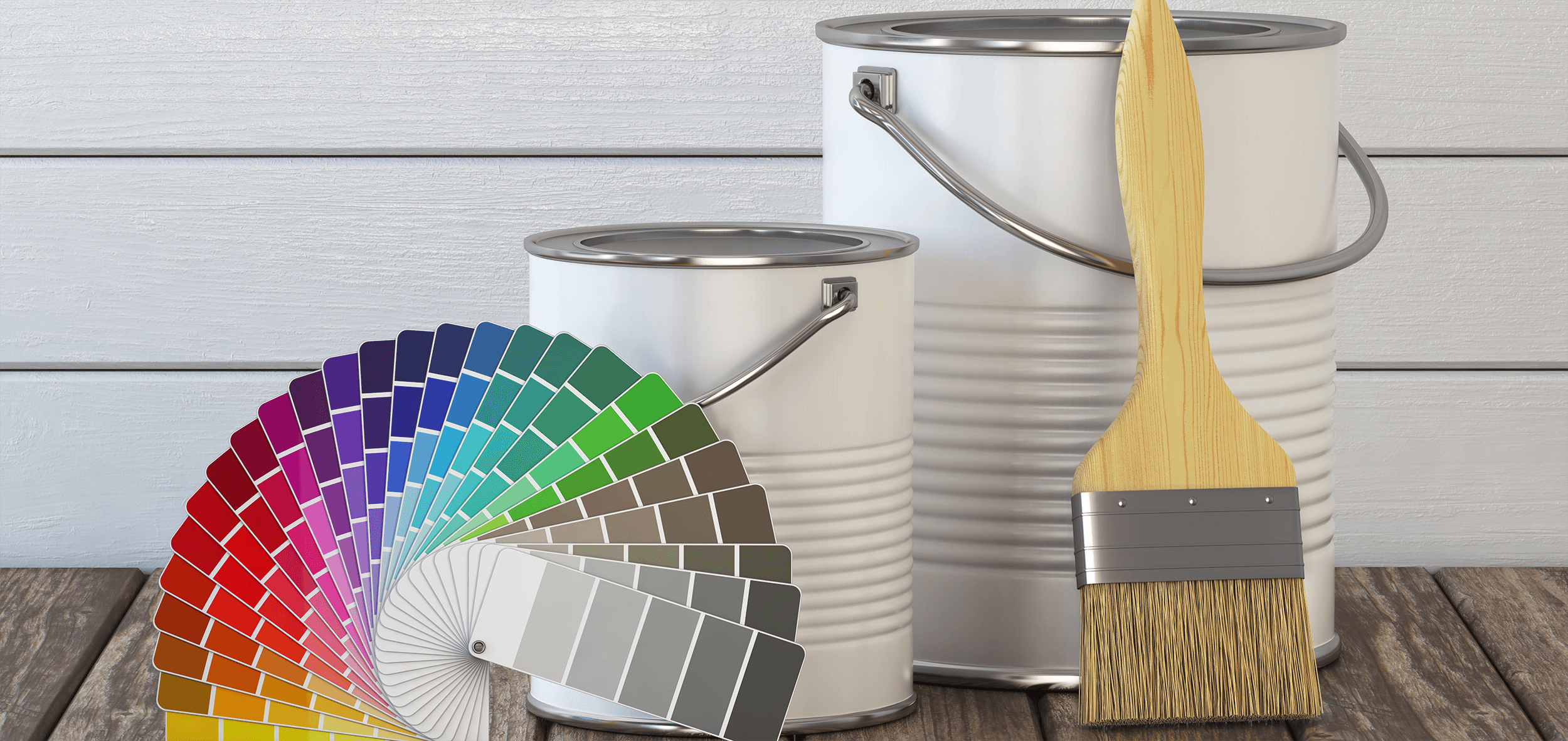 J R Loftis
Google Reviewer
We hired Klappenberger for a large complex exterior residential paint project. The job required multiple colors, products and finishes, as well as carpentry repair work. Daniel Tucker did an outstanding job of project management and keeping track of all the details, making sure before the job started that every detail was documented and then following the job as it progressed to assure that it was executed. The paint crew headed by Mr. Nay was focused on customer satisfaction and made sure we were happy with everything before they left the job site, while carpenter Brian's team made difficult repairs to custom trim and windows. This entire team is focused on customer satisfaction, delivering both quality and value. We couldn't be happier with our experience with Klappenberger & Son.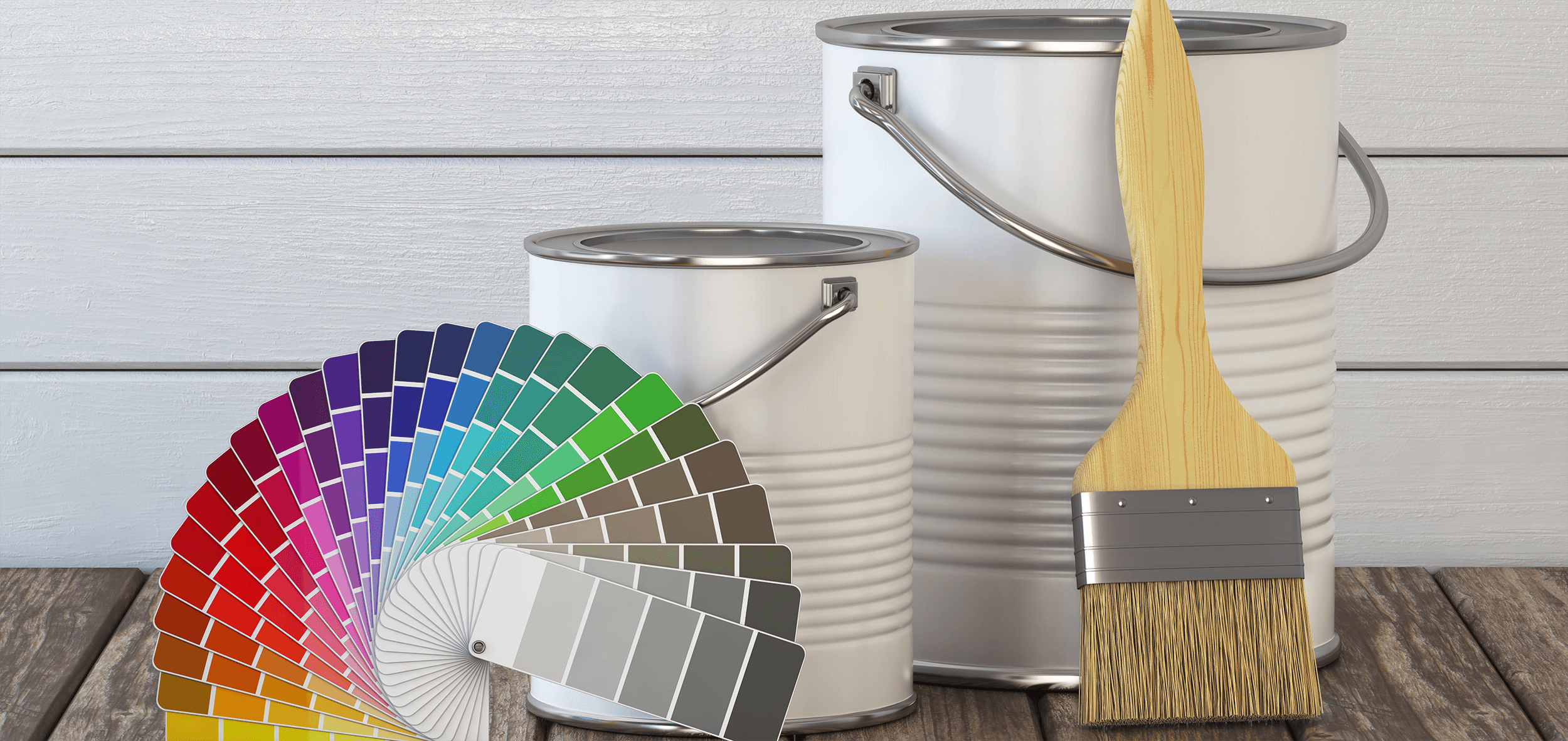 Ramona Christian
Google Reviewer
Recently I hired Klappenberger & Son to paint my bathroom cabinets and install a ceiling fan. I was totally impressed. Daniel was very easy to work with and kept in touch through the entire process. I am extremely happy with how the cabinets turned out and would recommend the painter, Jim to anyone. Overall it was such a positive experience that I have hired them for additional work and panting and I highly recommend them.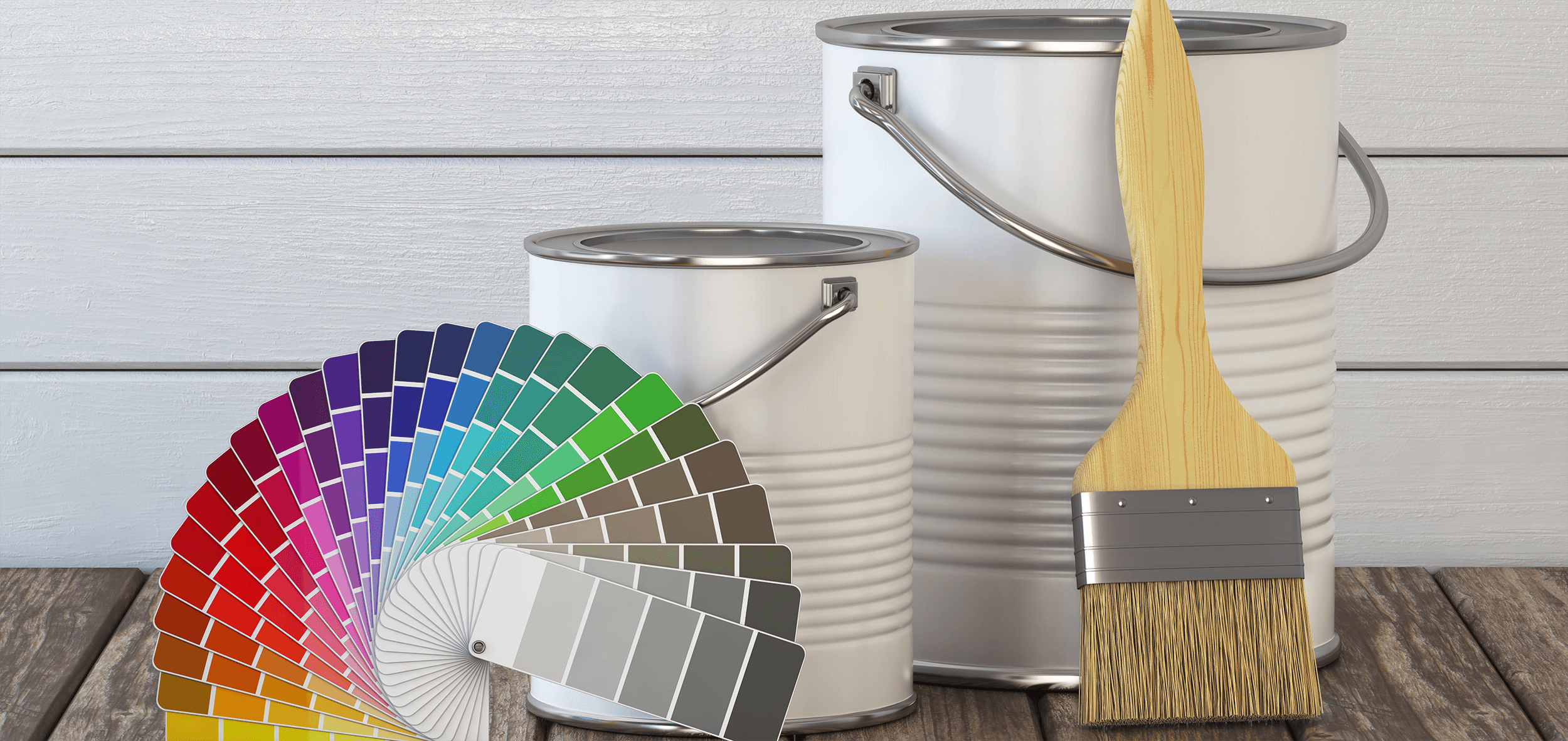 Monette Goodridge
Google Reviewer
I hired Klappenberger and son to paint and repair our townhouse and trim. The carpentry work was extensive and Brian and his team have done a wonderful job. Daniel is available to answer all our questions and the entire process has been smooth. We feel well taken care of.
Our Washington DC Painters Do More Than Paint
Being a One-Stop-Shop Has Its Advantages
Saving You Time & Money
What separates Klappenberger & Son from other painting and handyman companies in the DC metro area? 
First, we can save you time and money because we can take care of multiple projects under one umbrella.  This saves you the time and hassle of calling multiple contractors and scheduling multiple appointments.   
Secondly, when we start a job for you, we don't start pulling our techs off to start another.  When we start a job, we stay until it is finished.
Our policy is NOT to pull off crews and move them around to new jobs.  Instead, we get the right techs at your house and stay until you are satisfied with the work.  
Thirdly, we respect your time.  We show up promptly and work a full day.  
Eliminating Communication Breakdown
Finally, as the owner, I will personally be managing your job.  I will communicate with you and the crews throughout the job, making sure everything goes smoothly.  This best practice reduces communication problems between the estimator, project manager, crews, and the client.
What Can a Fresh Coat Of Paint Do?
It might sound like I am overselling, but a fresh coat of paint on the walls can change your mood, especially when you change colors.  The room creates new energy.  Psychologists have studied the effects of color and how it can improve creativity, trust, relaxation, and other feelings.   
I meet with all of our clients and can suggest the ideal color and products for your space.  Klappenberger & Son has done extensive testing and research on many paints.  I will be happy to share with you which paints make the most sense and cost the least amount of money.
Find A Local Painting Contractor Near Me?
If you typed in a local painting contractor near me because you are selling your house, we could help.  There are just a few simple goals you are looking to achieve.
First,  freshen up the house, and neutralize any objectionable colors.
Secondly, paint the areas that need painting for as little cost as possible.
Thirdly,  You need the painting done sooner than later.
We have you covered.  We can suggest the best ways to get you the biggest bang for the buck and on your schedule.
Washington, D.C., Commercial and Government Painters
Commercial and government buildings need to give an immediate impression of professionalism and organization.  Having walls painted shows you care about the quality and experience to the staff and clients. 
Our staff of Washington DC painters can work around your schedule.  We have weekend and nighttime painting options available as well. 
Our talented, trained, and experienced Washington DC Painters can handle any commercial or government painting project.  We have the proper tools and equipment to complete every job in a timely, efficient manner.  All Washington DC commercial and government painting jobs are under my close supervision.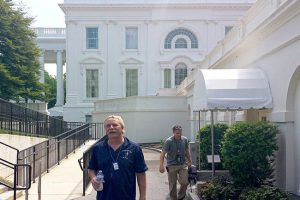 Honered to be a painting contractor at the Whitehouse!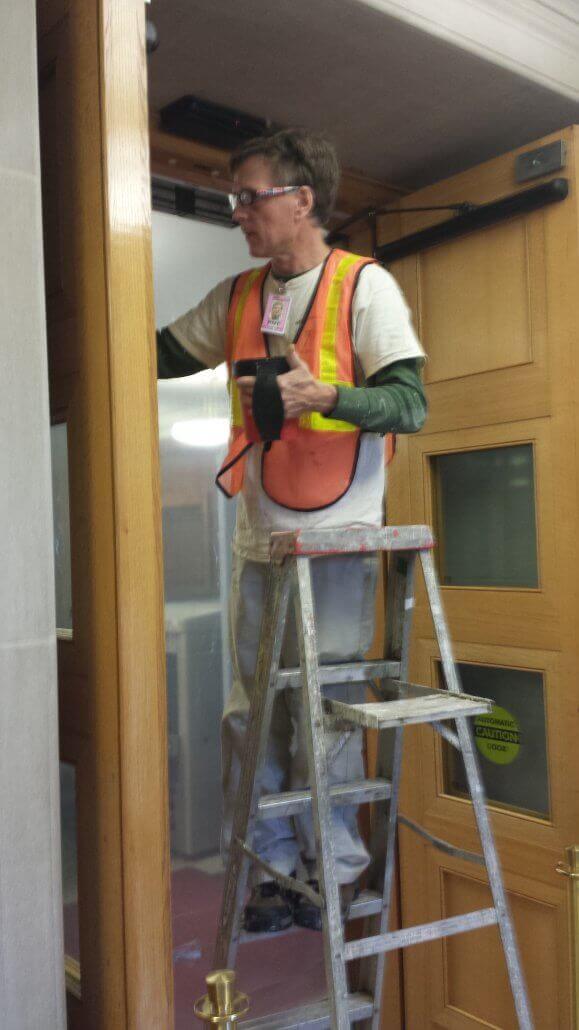 Klappenberger & Son painting co. refinishing doors at the Pentagon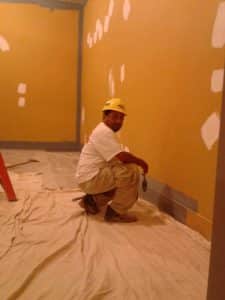 Washington D.C. Historic Preservation Painting Experts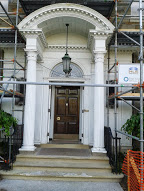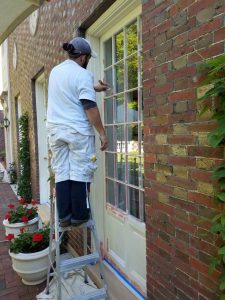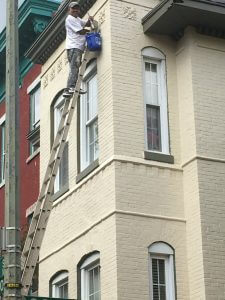 Call Klappenberger & Son Today — The District of Columbia's Most Trusted Painting Professionals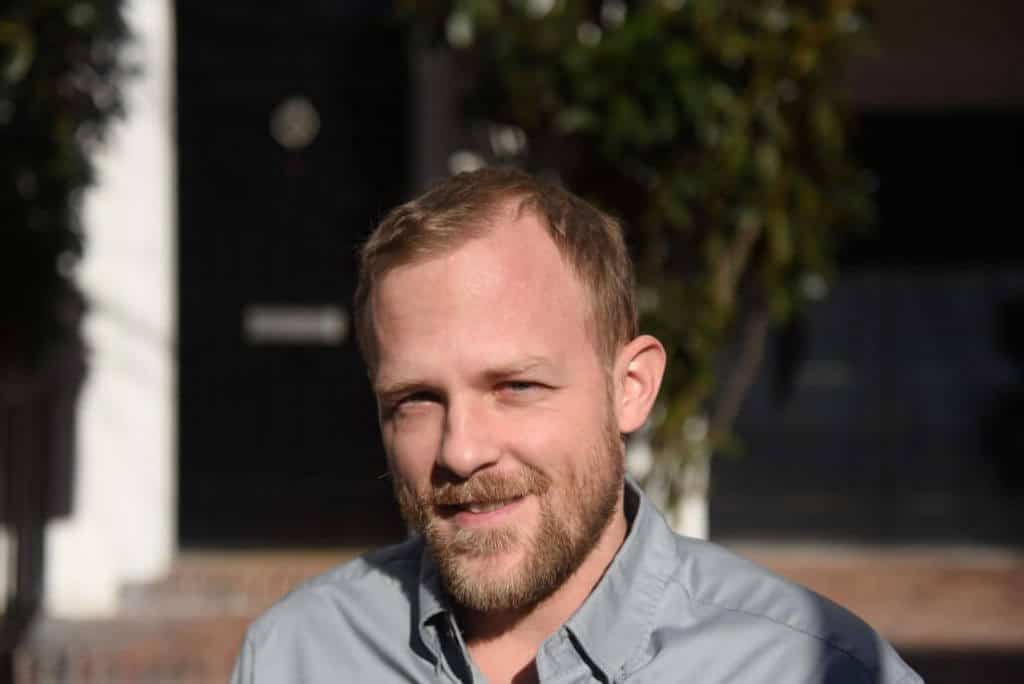 I promise to make your experience choosing us to work on your property as easy as possible.  We understand that we are in your home or business and respect your property.  
Our bottom line is simple.  I want you to be glad that you chose Klappenberger & Son when the job is completed.  
To receive more info about our handyman painting contractor in the greater Washington DC area, please call us today at 410-600-7952 or request a free project estimate by completing our online form.