Exterior Painting Services In Sugar Land, TX
There are five crucial things that every homeowner should know before choosing any Exterior Painting services in Sugar Land.
First, it's too soon to tell whether or not a customer is satisfied with their painting contractor if you ask them right after hiring them.
Yes, the contractor most likely used the right primer and paint. They may have been precise in their lines while also being mindful of your property… None of this, however, can tell you how long the paint will last.
There are five main reasons why paint may fail prematurely, and I hope you consider them the next time you have your home painted. In truth, I don't think most painting contractors adhere to these guidelines.
Since the early 1990s, Klappenberger & Son has been painting residential homes, so we've seen a lot of what works and more importantly, what doesn't.
CALL TODAY
Why We Can Offer  A 7 Year Warranty for Exterior Painting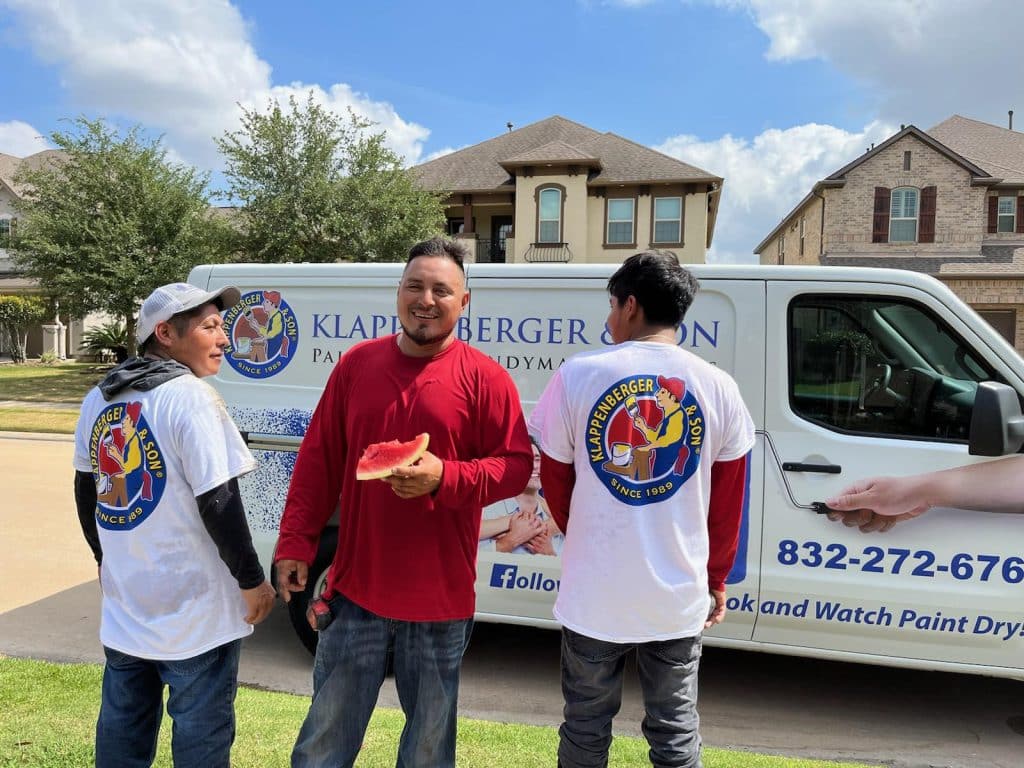 Power washing and prep work
Using a moisture meter
Choosing the right primer
The right amount of topcoats
Working in cooperation with Mother Nature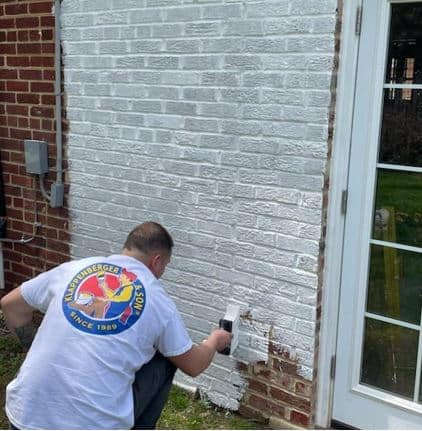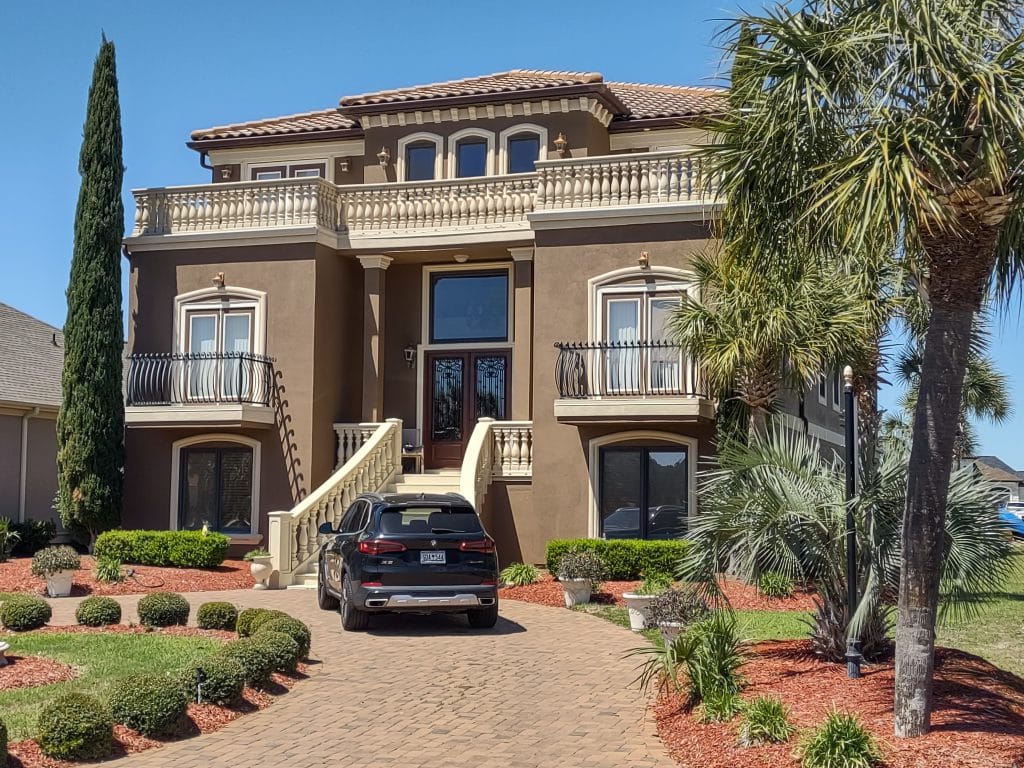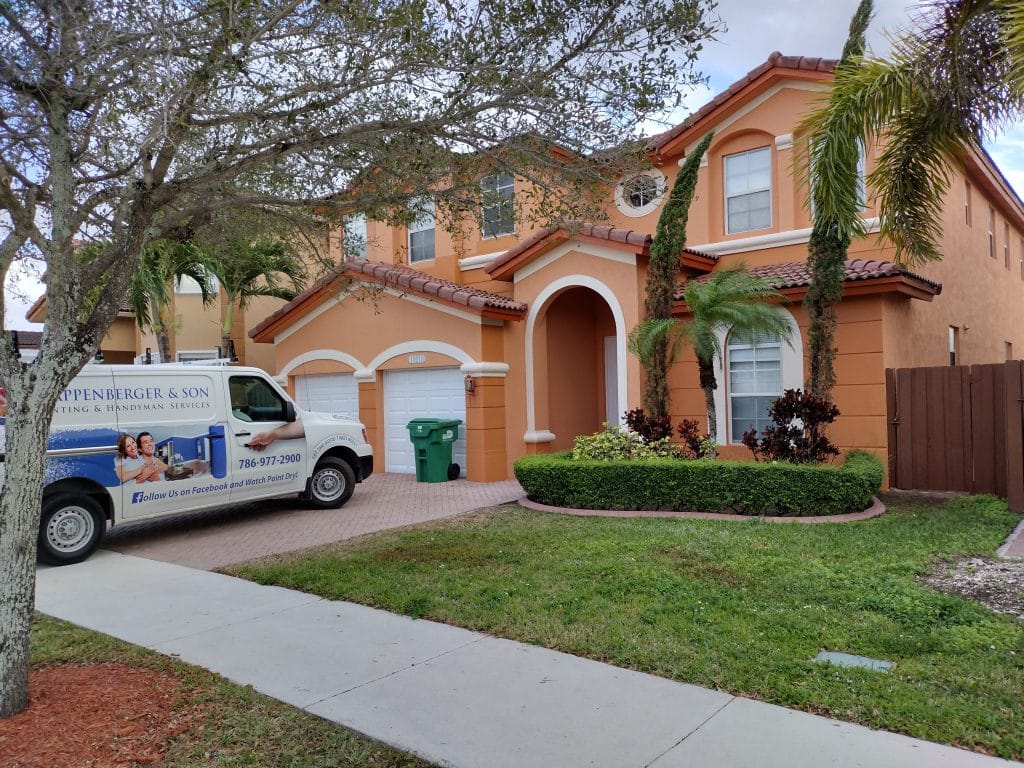 Klappenberger & Son - The Top Choice For Exterior Painting In Sugar Land
Klappenberger & Son is a top option for exterior painting in Sugar Land, Texas, regardless of the size of your home.
We offer the knowledge and ability to help you protect and beautify your house based on our 30 years of experience.
We can assist you with carpentry and other handyman projects around your house in addition to painting.
Replace decks and handrail
As a result, we are a one-stop shop for all of your home improvement needs.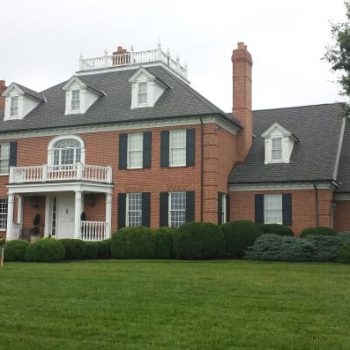 Exterior Painting in Sugar Land: Why Choose Us?
   Proper Power Washing 
When power washing or pressure washing your exterior, we let the chemicals do the work rather than high pressure.
We leave the high-pressure to Time Share salespeople.
To remove mildew and clean the home of any dirt or pollen that has gathered, just a small amount of chemicals are needed.
Don't worry, these cleaning products are safe to use around your plants and flowers!
We require fifteen minutes of exposure time for this chemical.
Why?
Fifteen minutes is the amount of time necessary to kill the mold spores, or they will grow through the paint.
Check out ours FAQs about power washing here.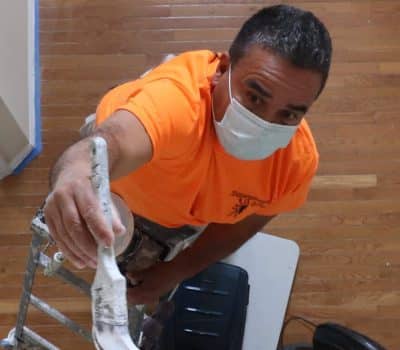 GET YOUR FREE HOUSE PAINTING ESTIMATE NOW!
Enter your name, email and phone number below.  One of our friendly staff members will get back to you within 60 minutes to schedule your free exterior painting estimate.  We can't wait to meet you!
It is difficult to feel any wood and tell whether it is dry enough to paint. Furthermore, believe it or not, the majority of painters do not have access to a moisture meter.
This essential tool is just as important as a paint can opener.
It should be noted that water is the most common cause of paint peeling.
Almost all paint requires the moisture content to be below 16%.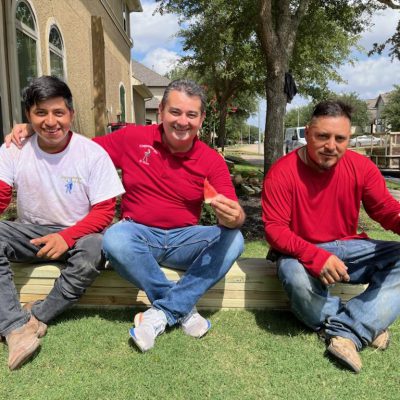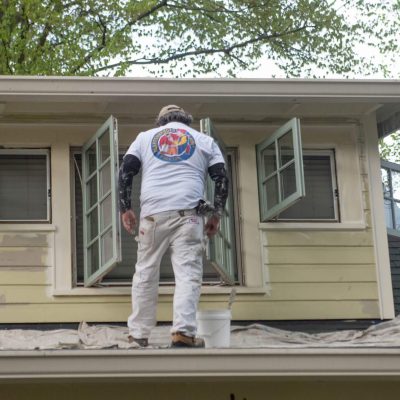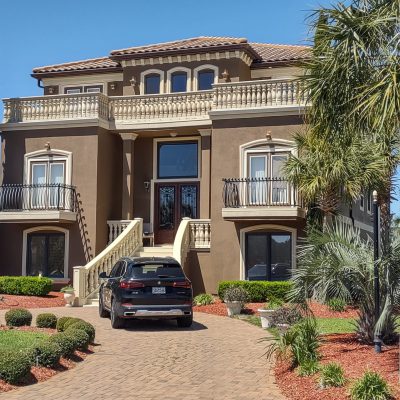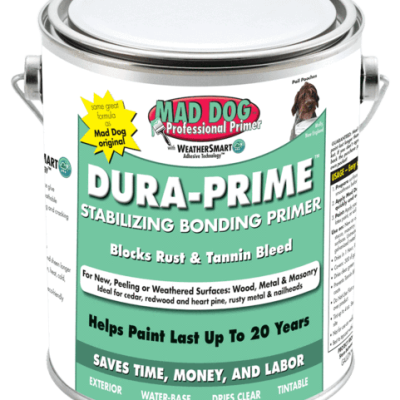 Choosing the Right Primer
There is no "one-size-fits-all" solution for exterior primers. Not all primers are made equal, whether you're painting Georgia Pine or Canadian Pine.
What happens if you use the wrong primer? The paint will start to peel off.
Why?
The wood will warp and crack because the wood, primer, and top coat of paint are not expanding and contracting at the same rate.
Because of the seasonal climate changes in Houston, it is critical that all three surfaces expand and shrink at the same pace.
Klappenberger & Son will give you expert advice on which primer is suitable for your specific surface as a customer.
The Benefit Of Two Coats For Exterior Painting In Sugar Land
Three reasons why a second coat is a why investment.
First, the long hot summers in Sugar Land take a toll on paints.  Doubling up the thickness of paint reduces fade.
Secondly, with a second coat of paint, we will warranty our exterior work for an unheard of 7 years against, chipping and pealing.
Finally, we think of paint as a way to freshen up a home, however its biggest benefit is protecting the home from water, and rot.
I bet you agree, that applying a second coat makes the most sense.
See the picture on the right?  There is significantly more paint left on the surfaces that received two coats.
A second coat of paint often adds roughly 35 percent to the overall cost of the job. It's a wise investment since it will increase the lifespan of the paint job by five years or more.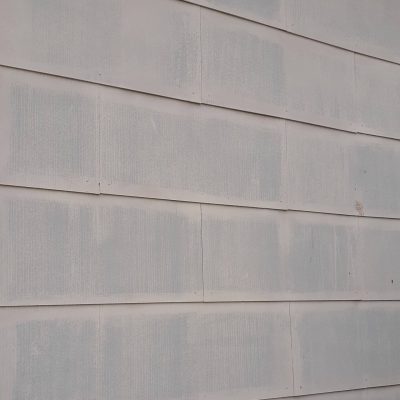 Proper Weather Conditions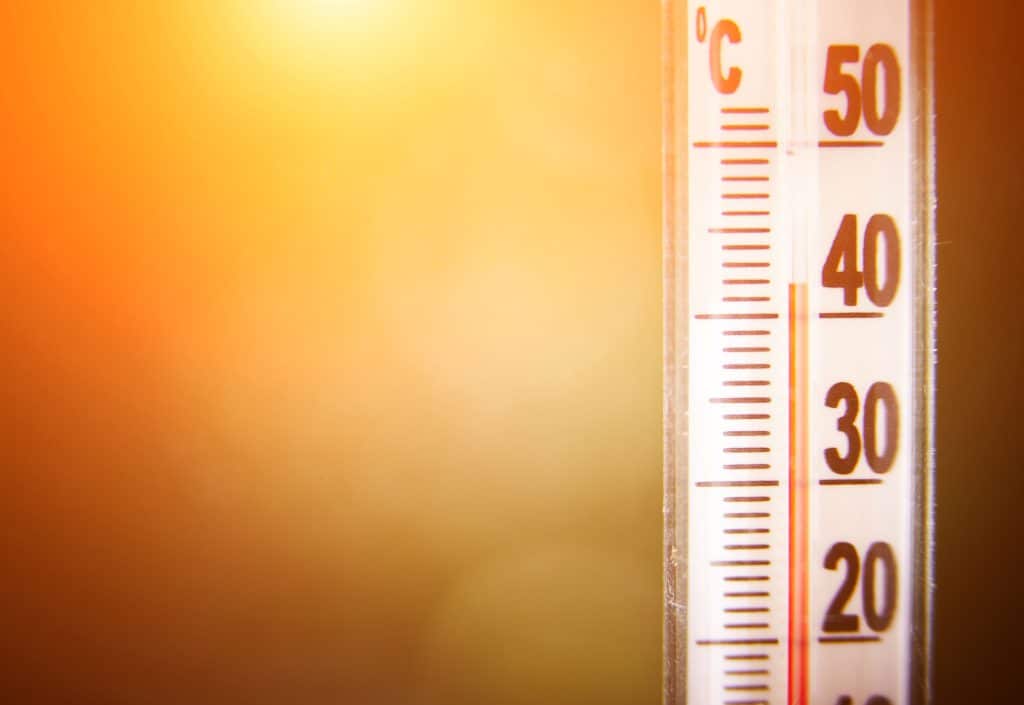 When is the best time of year to paint the outside of a house? This is an often asked question.
It is determined by the temperature.
For a minimum of 24 hours, most manufacturers prefer temperatures below 90 degrees and above the mid-thirties. If paint freezes before it has had a chance to dry entirely, it will lose its ability to cure completely.
If it rains soon after the surface has been painted, the moisture may seep through the paint and cause bubbles to form.
As a result, it is advised to wait a few more days until the likelihood of rain for the next 24 hours is less than 30-40 percent.
Unfortunately, many painting businesses do not satisfy this professional standard. Instead, they strive to complete the work as soon as possible before moving on to the next.
We follow a variety of best practices, one of which is paying great attention to the weather in Sugar Land, since we give guarantees on our exterior painting services.
Recent Exterior Painting In Sugar Land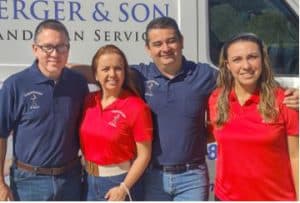 Whether your exterior siding cement board, vinyl, aluminum, brick or stucco we have additional information ready for you!
Typically we can get a detailed estimate to you within a couple of days.
CALL TODAY
Klappenberger & Son Is Your #1 Exterior Painting Company in Sugar Land, TX
Not only do we have a thorough understanding of painting, but we also have some excellent carpenters on staff.
We service all exterior repair work, whether it's rotting board trim or a loose railing. Contact us now!
Other services include the following: