Exterior Painting Company in Bethesda
It's Impossible to Tell if a Paint Job Will Last Once It Is Completed
If you are looking for an exterior painting company in Bethesda,  please read this page first. 
When you hire a painting contractor or a local handyman to paint your house, you WILL NOT be able to tell how long it will last.  Only time will tell.  And it doesn't necessarily matter what type of paint is applied, either.
There are 5 major contributing factors to how long an exterior painting job will last, and they are as follows:
Proper Cleaning
Having the moisture of the wood at an acceptable level
Choosing the proper primer
Correct weather conditions
Applying two coats of premium paint
Klappenberger & Son Exterior Painting Contractor of Bethesda
Whether you have an arts and crafts home or a mansion on the hill, consider Klappenberger & Son as your exterior painting contractor in Bethesda.   
Since 1989, we have painted over 30,000 homes in the Bethesda area and beyond. 
In addition to being a painting contractor, we also can do other carpentry and handyman projects around your home.   
This makes us an ideal one-stop-shop, to get your most prized position looking awesome!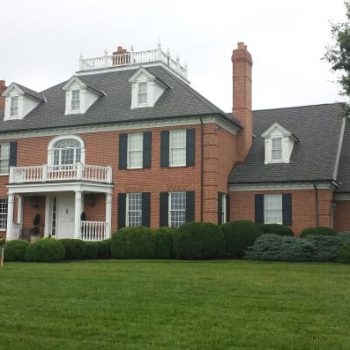 Exterior Painting in Bethesda: What We Do Differently
Proper Power Washing Techniques
When power washing or pressure washing the exterior of your home, we let the chemicals do the work, not high pressure.  We leave the high-pressure to Time Share salespeople.
We use the least amount of chemicals that kill mildew and get rid of dirt and pollen collected on the home.
Our cleaning products will not harm your plants or flowers!
FYI – We insist that the chemical stay on for 15 minutes.  That's the amount of time necessary to kill the mold spores. 
If not, the mildew will grow back much faster.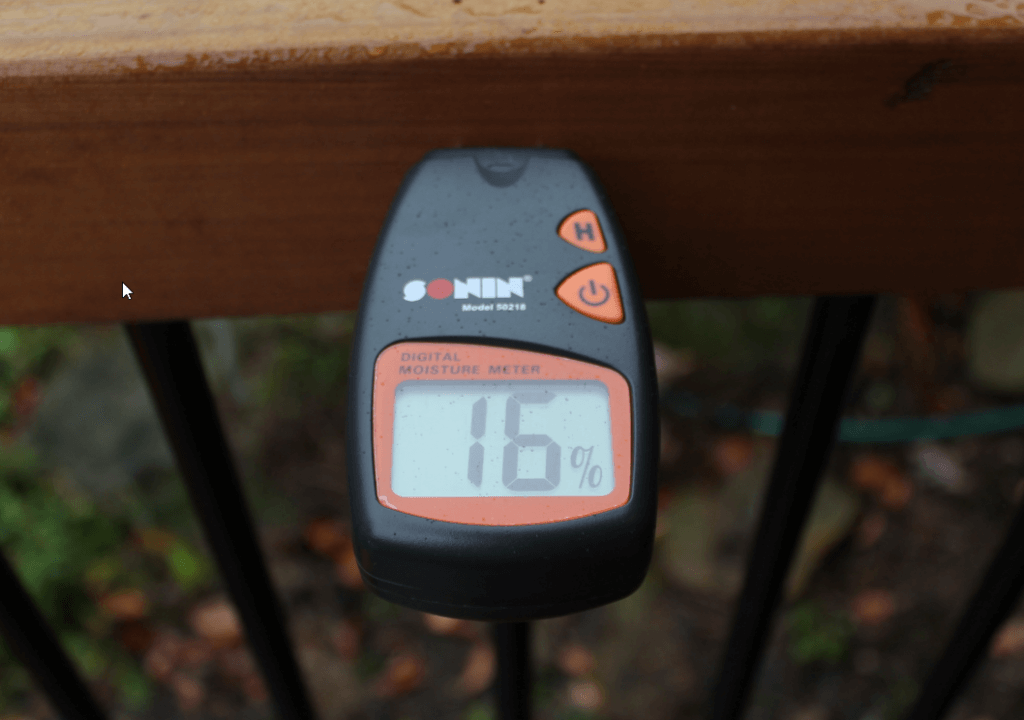 What's A Moisture Meter? 
I've found very few exterior painting companies in Bethesda are own a moisture meter.
A moisture meter simply shows what the moisture content of the wood is just below the surface.
It doesn't matter how much prep work is done or the type of primer and paint you apply if the wood is damp. 
Moisture is the number one reason paint peels.
The moisture content needs to be under 16% to be considered safe for painting.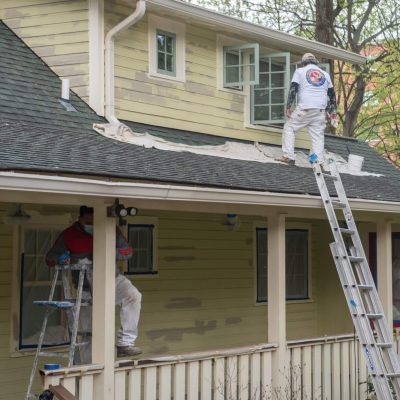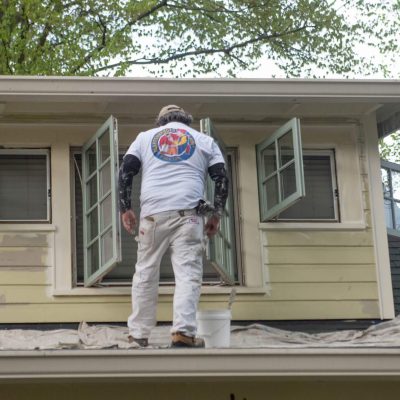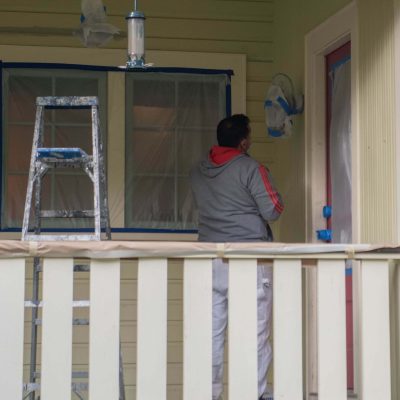 Choosing the Right Primer
There is no "one size fits all" for exterior primers.  Whether you are painting Georgia Pine or pine from Canada, it's not all the same primer.   
What happens if you choose the wrong primer?  The paint will peel.  
Why?
Because the wood, primer, and top coat of paint are not expanding and contracting at the same rate. 
With the sharp changing seasons of Bethesda, it is important to have all 3 surfaces expanding and contracting at the same rate.
When choosing Klappenberger & Son we can advise you on which primer will work best with your surface. 
Exterior Painting in Bethesda:  One Coat or Two?
Besides applying two coats satisfies the warranty, it also extends the paint job's life for years.
For example, the picture on the right clearly shows where someone brushed the edges and seams and then painted the exterior wall with a roller. 
The areas that received two coats have significantly more paint left.
Applying a second coat of paint usually adds about 30-35% to the total cost of the job.  Considering it can extend the paint job's life by 5 years, it is a wise investment.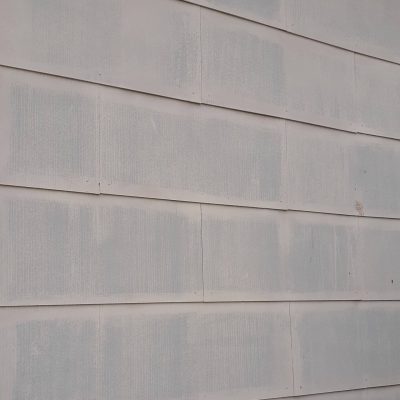 Proper Weather Conditions
Everyone knows you can not paint in the rain, right?  How about the temperature?  Most manufactures like the temperature to be lower than 90 degrees and above the mid-'30s for at least 24 hours.  If paint freezes before it fully dries, then it can lose its ability to cure fully.  
Also, if it rains shortly after the substrate is painted, water can penetrate through the paint, causing bubbles. 
Therefore, it is best not to paint when the chance of rain is above 40% for the next 24 hours.
Klappenberger & Son Is Your Exterior Painting Company in Bethesda 
Not only do we know the ins and outs of painting, but we also have some terrific carpenters.
Whether you have rotten wood trim boards, a loose handrail, or other exterior maintenance projects, we have you covered.