Anne Arundel Painting Company
Your Local Painters in Anne Arundel County is Klappenberger & Son!
Look no further if you need painters in Anne Arundel County to get your home back into pristine shape.
Our consumers have grown to rely on our superior, dependable, and economical painting services since 1989. We provide free quotes with up to ten-year warranties for painting and handyman work.
You can phone us or click the below button for a free quote. On the same working day as your request, we strive to respond.
If you've ever worked with painting contractors, you know how bizarre the business can be. Getting a contractor to show up might be challenging, and costs can vary greatly.  You get precise pricing from Klappenberger & Son based on measurements rather than educated guesswork.
New Customer?
If you have never used us before, there are a few things we do differently.  Firstly, we can usually get a price back to you in 24 hours.  Secondly, the estimator is also the project manager, which reduces communication problems.  And thirdly, we offer warranties on our work.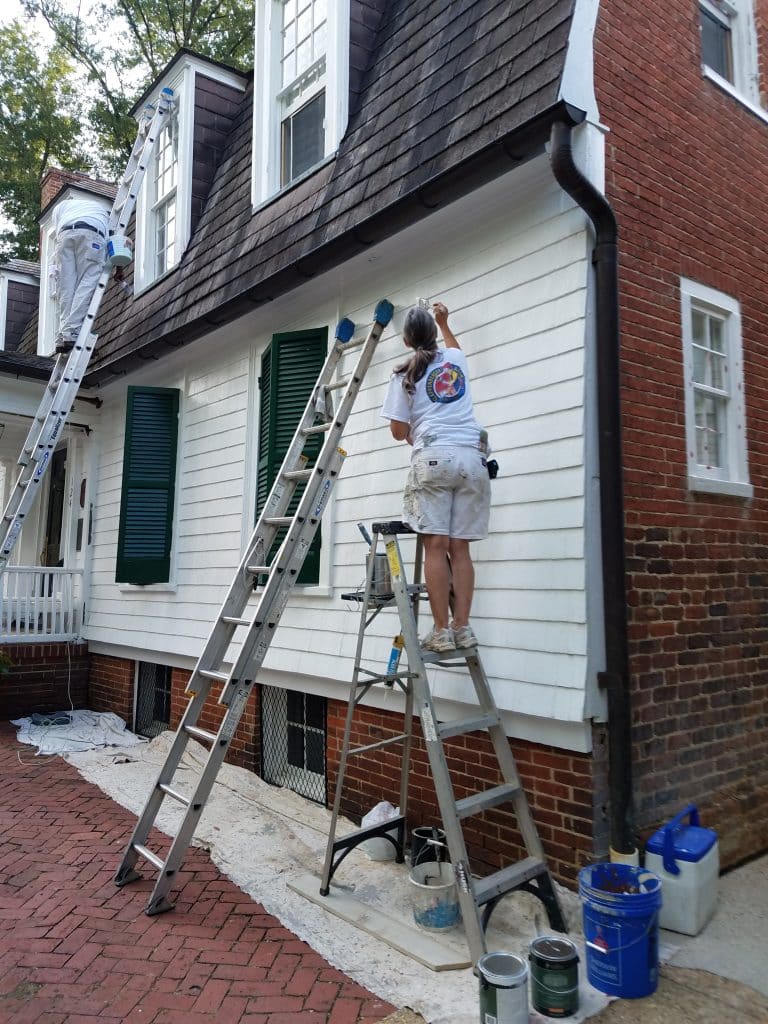 Klappenberger & Son of Annapolis
681 Arleigh Road
Severna Park, MD 21146
More Than Just Painters in Anne Arundel County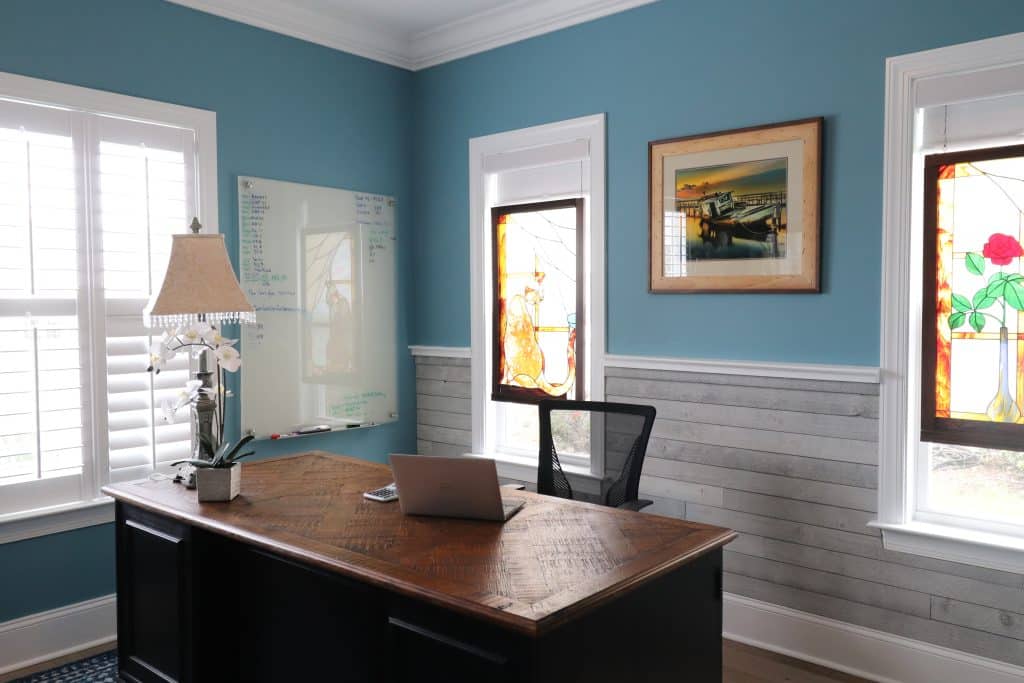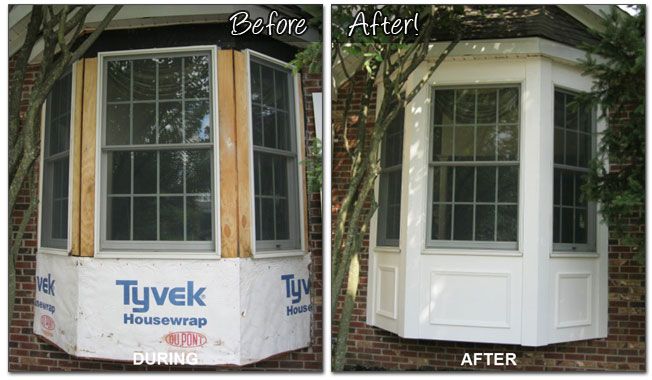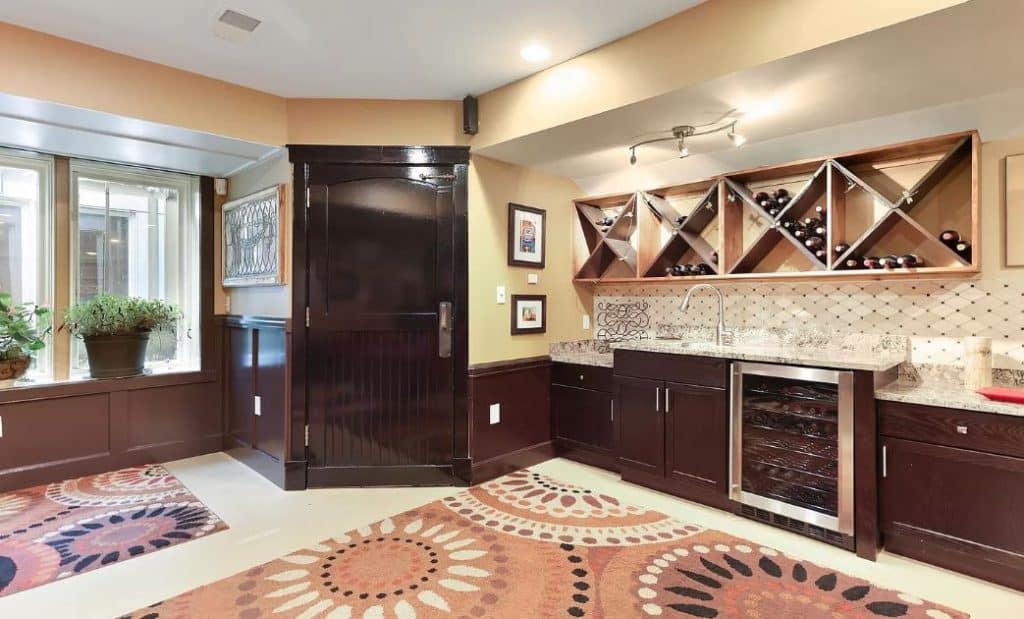 In the early 1990's we focused on all phases of painting and handyman work.  Our goal was to be a one-stop shop for our customers. In addition to being more convenient in terms of saving time, it also reduced the cost of the job.
And it has worked! We have been serving 1000's of residents in Anne Arundel County — including Annapolis, Davidsonville, and Crofton, MD, since 1989!  And we have been awarded Best Pick in Anne Arundel County for painting services since the first year it started.  In total, we have received around 800 positive reviews for our painting and handyman services and only a handful of negative reviews. 
Superior Customer Service Is Not A Slogan But A Checklist!
Here is our blueprint for achieving Superior Customer Service: 
First, when you contact for an estimate, a live person will answer the phone immediately!
Second, we can usually provide you with an estimate and a comprehensive proposal the following day.
The scheduling is the next step, and as I am one of the business's owners, I will be there at specific times to ensure everything is going as planned.
It is mandatory that we:
Apply sample for your approval.
Where name tags.
Clean-up at the end of each day.
Communicate when we are leaving and when we will be back.
Ask you to inspect the completed areas periodically and give feedback on our work.
Do a final walk-through when the job is complete.
Corporate Operations will follow up to ensure Klappenberger & Son provides Superior Customer Care.
Customer Reviews for Our Anne Arundel Painting Franchise
Want to know what it's like to work with us on your professional painting project? Just ask our happy clients!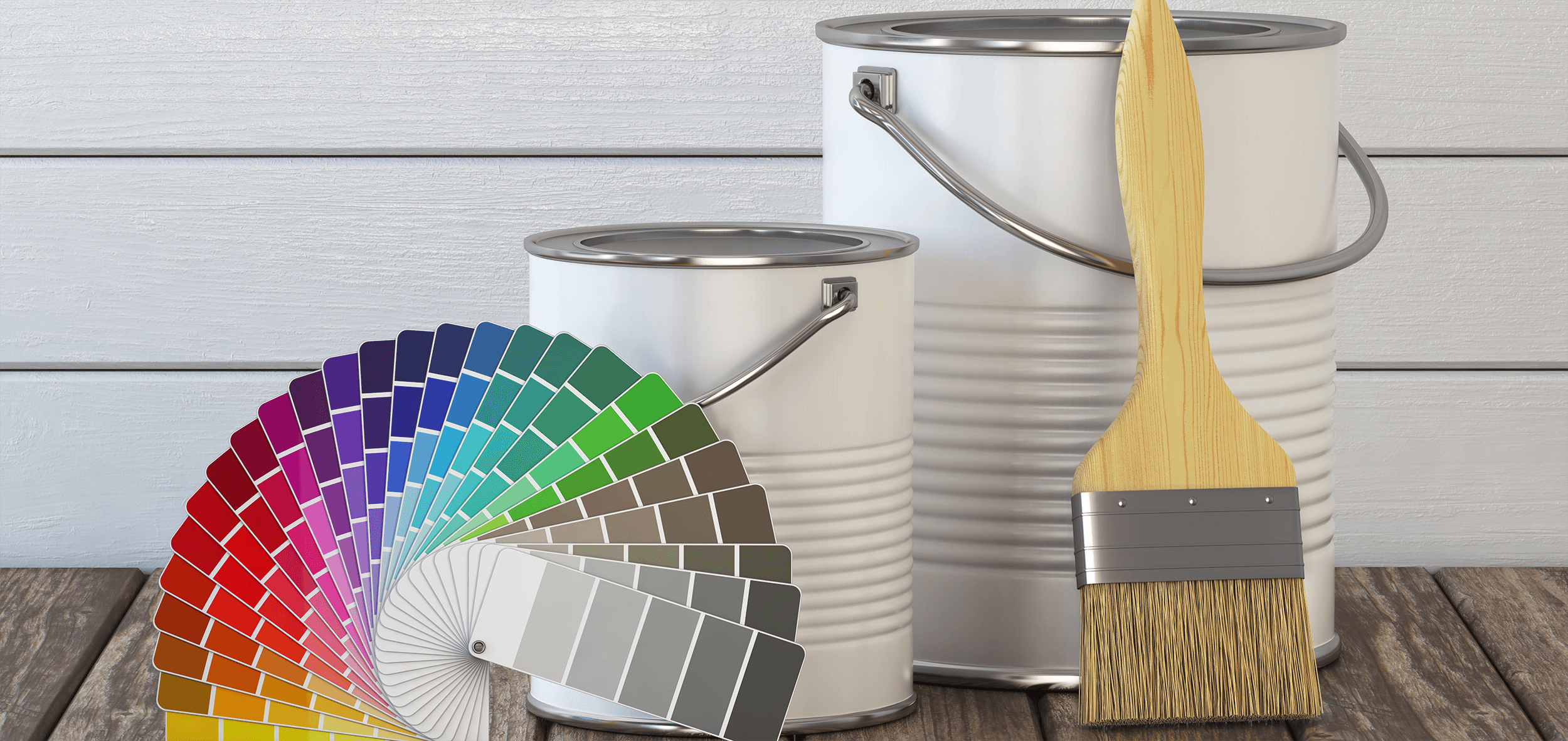 Anthony Cooney
Google Reviewer
Daniel and his team at Klappenberger & Son did a great job with upgrading my now former home with an amazing paint job. In addition to painting, he was also able to replace a loose floorboard in the utility closet before collapsing, and it's now sturdier than ever! I will recommend Daniel and his team to potential customers! Thanks again Klappenberger & Son team!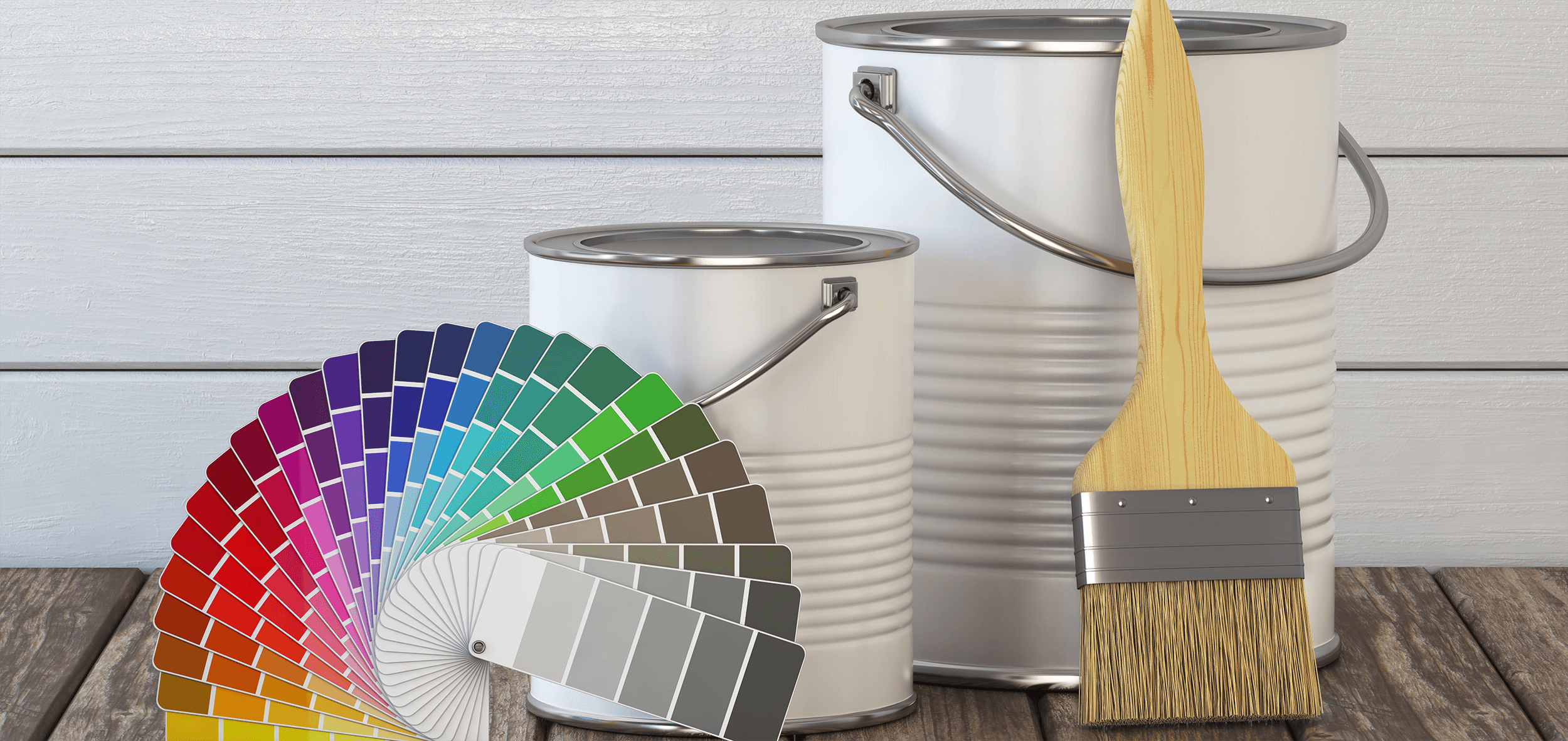 Ramona Christian
Google Reviewer
I recently hired Klappenberger & Son to paint my bathroom cabinets and install a ceiling fan. I was totally impressed. Firstly, Daniel was straightforward to work with and kept in touch throughout the entire process. Secondly, I am thrilled with how the cabinets turned out and recommended the painter, Jim, to anyone. Overall, it was such a positive experience that I have hired them for additional work and panting, and I highly recommend them.
Exterior Painters in Anne Arundel County
Painting the exterior of your home is one of the most affordable ways to transform your house and at the same time protect your most valuable investment. Even just changing the color of your front door, or shutters can have a dramatic effect on your home. We have painted 1000's of homes and can assist you in choosing the right color and paint that will be most resistant to fading and peeling.
Vinyl and Aluminum Siding
Many homeowners are not aware that vinyl and aluminum siding is not only paintable but when prepared properly, holds paint much better than wood and other substrates.  We have painted over 150 aluminum siding homes in Arnold and Crofton, MD and the paint never peeled after 20 years of application!
Also, if you live in Odenton, Crofton, or Gambrills, we are very familiar with the HOA guidelines for paint colors and replacing rotten wood on the exterior of homes.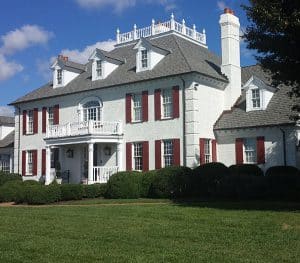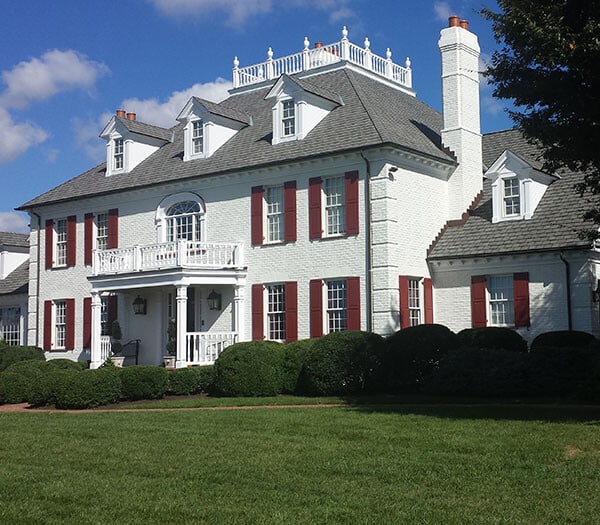 Painting brick has become much more common in the past 10 years.  Even though brick is largely maintenance-free, consumers have decided that they want their brick painted.  Using the proper primers and topcoats, painting brick can seal the bricks from water while also holding the paint very well.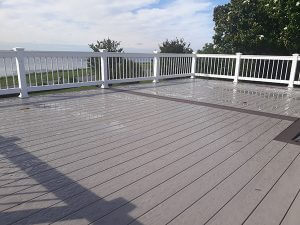 Knowing what materials to apply on your deck or fence is not always as easy as it might appear.  Some products peel and some just fade away.  Some sealers last only 2 years while others can last up to 4-5 years.
Other factors like previous coatings and age of deck, all play a part in what we would recommend having applied to your deck to get maximum longevity and enjoyment.  Give us a call and we would be happy to inspect your deck and give you our expert advice.
Exterior Historic Restoration and Painters in Anne Arundel County
Klappenberger & Son has painted homes on just about every street in Annapolis's historic areas.  We understand the Annapolis Historical Society requirements and can have your home painted and repaired to meet their guidelines.  Recently we completed a job with a historical federal registered property called the Riversdale Mansion built in 1806.
Enclosed is a testimonial from the Project Coordinator at MNCPPC.
"Riversdale Mansion is a National Historic Landmark having been deemed to have national historical significance.  Naturally, we are cautious when allowing contractors to work on this important building……
In short, Klappenberger & Sons are the most professional, knowledgeable painting contractor that I have worked with in the last 20 years.  We are more than satisfied with the results and will use Klappenberger & Sons in the future when we have an important painting job."
F. Brian Carroll, AIA
Historic Asset Project Coordinator
Natural and Historical Resources Division
Maryland National Capital Park and Planning
Other Painting Services That We Offer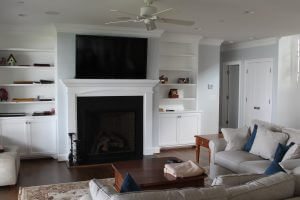 Painting the interior of your home is a fantastic and affordable way to make dramatic changes on a limited budget.  Allow us to guide you through the process of picking the right sheens, colors, and products for your lifestyle.  Do you have children?  Then we would suggest some of the best washable paints.  Do you do a lot of cooking?  Then we would suggest paints that would absorb odors.  Yes, one paint really does absorb odors!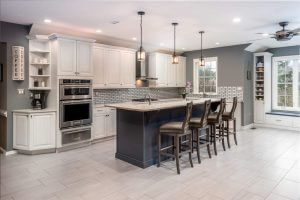 Kitchen Cabinets and Vanity Painting
Did you know that you can get an updated kitchen look from us for less than 20% of the price of a full remodel? Painting your cabinets is an innovative way to change your look for less. We use high-quality paints that self-level.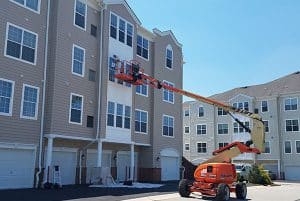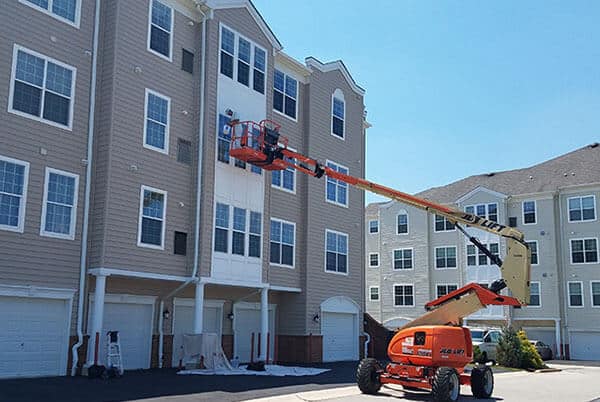 Klappenberger & Son has had a positive and long-standing relationship with AACC since 2011.  We have also painted and worked in many restaurants in Annapolis including Fuddruckers, Red Lobster, Hammonds Crab House, and Kyoto in Severna Park.
Keeping your commercial building in good condition and properly maintained shows you want to create a welcoming appeal for visitors.  To help keep your building in pristine condition, we offer several commercial paint coatings designed to preserve the quality and appearance of your building.  For example, we can also apply epoxy, staining, and lacquer coatings.  In addition to different finishes we also install: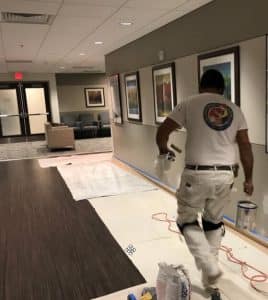 FRP
Decorative Wall Panels
Laminates (Formica)
Acrovyn
Stainless Steel

Furthermore, we also understand that many times painting and repairs need to be serviced at night or on weekends. We can accommodate those types of off-hour schedules and routines.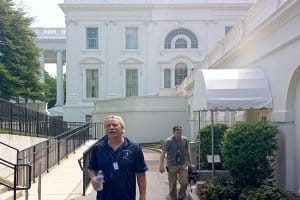 General contractors have asked Klappenberger & Son to paint many impressive structures that you would certainly recognize.  For example,  names like the US Court of Appeals building, Pentagon, Smithsonian, and the White House, are all places we have been hired to work. 
We are very proud and humble about being asked to paint at these treasured landmarks.  In addition to those places, we recently re-glazed and painted over 80 windows at the Riversdale Mansion (circa 1806) in Prince Georges County.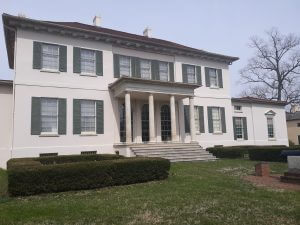 For effective operations and preserving the impressive look of  government building, it's imperative to have a knowledgeable and trained staff.  As a result, we have developed ongoing training, including biannual meetings. 
Furthermore, we have close relationships with paint manufacturers such as Ben Moore and Sherwin Williams.  As a result of these close relationships, we are often given new products to test privately.
Handyman Services Provided by Klappenberger & Son
For over thirty years we have strived to be a one-stop-shop for our commercial and residential customers' painting and handyman projects. Having an experienced team of carpenters is an integral part of who we are.  We are more than just painters in Anne Arundel County.
Typical services include:
Man Caves
Deck replacements
Door replacement
Floor refinishing
Drywall
Floor installation
Custom bookshelves
We will not upsell you, but rather advise you on what is best for your particular situation.  If there are areas where we can save you money, we will certainly advise you.
Firstly, we are punctual.  Being prompt is important to us and respectful of your time! 
Secondly, our prices are fixed.  We don't quote you one price and then find excuses why we cannot honor it. 
Thirdly, we will never send unskilled people to work at your home or business.  Our crews typically have, at minimum, 5 years of experience.
Fourthly, here is my cell phone number: 724-570-0941.  My Name is Daniel Tucker. You can always call me if you have any questions or concerns.