Klappenberger & Son - Professional Commercial Painting
Schedule Your Free Quote Today
Klappenberger & Son - Professional Commercial Painting
Schedule Your Free Quote Today
Local Commercial Painting
When searching for the right commercial painting contractor, you are probably looking for the following characteristics.
First, do they have the capacity to handle the job? In other words, do they have enough good quality painters to get the job done on time and in a quality manner.
Secondly, does the estimate fit within the estimated budget?
Finally, are they and experienced and professional.
I hope after reading this that you feel confident about our company serving you.
In addition to all types of painting, we also provide industrial coatings and remodeling.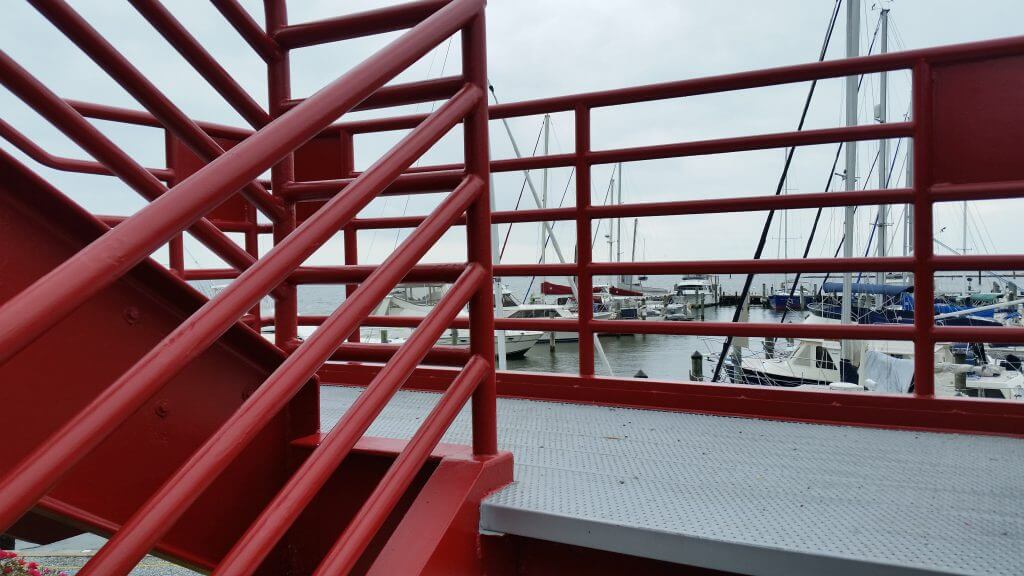 Commercial Painting Contractors in Maryland, Virginia DC, FL
Keeping your commercial property in good condition and properly maintained shows you care about the appearance.  Besides making a good impression on the customer, it also improves employee morale.  Positive employee morale stimulates excitement, creativity, and energy.  But most importantly, having faded corporate colors makes the company look old and tired.  So, it is important to keep the building and offices looking sharp and professional.
We are your local commercial painting contractors who have painted various commercial buildings throughout our thirty-plus years.  For example, we have painted Walmart, Lowe's, private schools, Sagamore Farms, dozens of restaurants, and hospitals.  
Our Commercial Painting Services Often Includes:
Contractors, Property Managers, and Owners
Industrial and Warehousing
Hotels and Hospitality Venues
Our team also offers flexible commercial painting services that fit your schedule and are all designed to match your business needs and budget.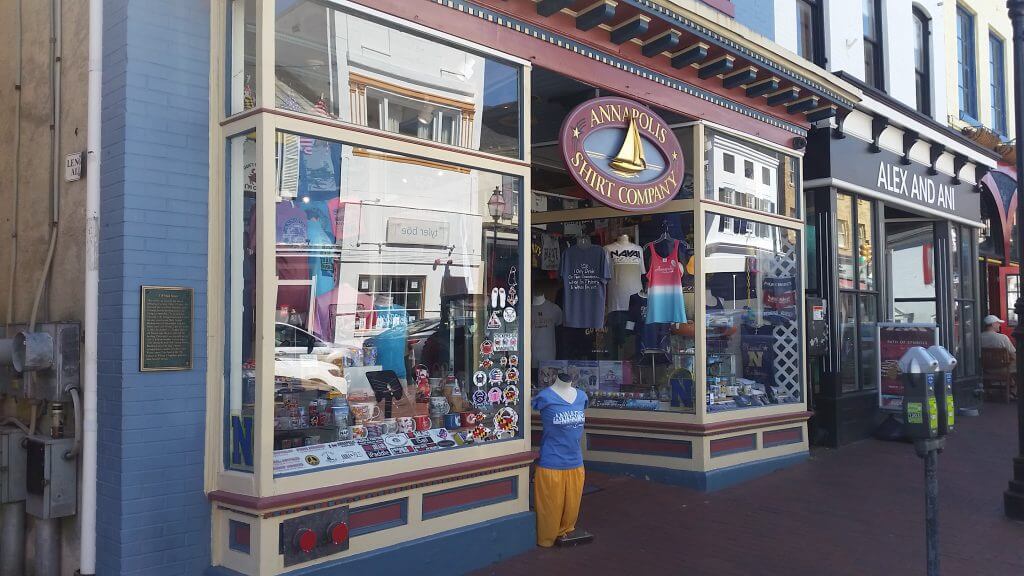 Local Commercial Painting Contractors
We enjoy the challenges of commercial painting.  Whether it is updating an office or working off-hours so as not to disturb the clientele, we are up for the challenge.  
During our free consultation, we can assist you with choosing the best product to fit your needs.  In addition to our hands-on experience, we have tested over 25 paints to determine which paints hold up the best!
Our Experience Is More Than A Slogan 
Proper prep work is often more important than application. Therefore, we hire technicians who typically have 5-10 years of painting experience prior to working with Klappenberger & Son.  They then go through a training program to learn proper prep, and application methods.  With this experience and training, we can then evaluate each space and create a specific plan to prep and paint the substrate.  
Our Commercial Painting Solutions Include:
Drywall Installation and repair: Keep your walls looking smooth fresh.  Whether you have damaged walls that need repair or new walls added,  Klappenberger & Son can repair or reconfigure your office space as needed.

Staining: We can apply both interior and exterior stain coating on your wood surfaces.  Take advantage of our expertise as a professional painting and staining contractor.  Our technicians can rejuvenate and protect your wood surfaces.

Epoxy Covering: For added protection and longevity, ask one of our professionals about our selection of epoxy coatings. Our high-quality coatings are designed to provide resistant finishes to concrete and steel, protecting against water, and acids.  This will give the painted surfaces the maximum amount of durability and longevity.
Customer Reviews for Our Painting Franchises
Want to know what it's like to work with us on your professional commercial painting project? Just ask our happy clients!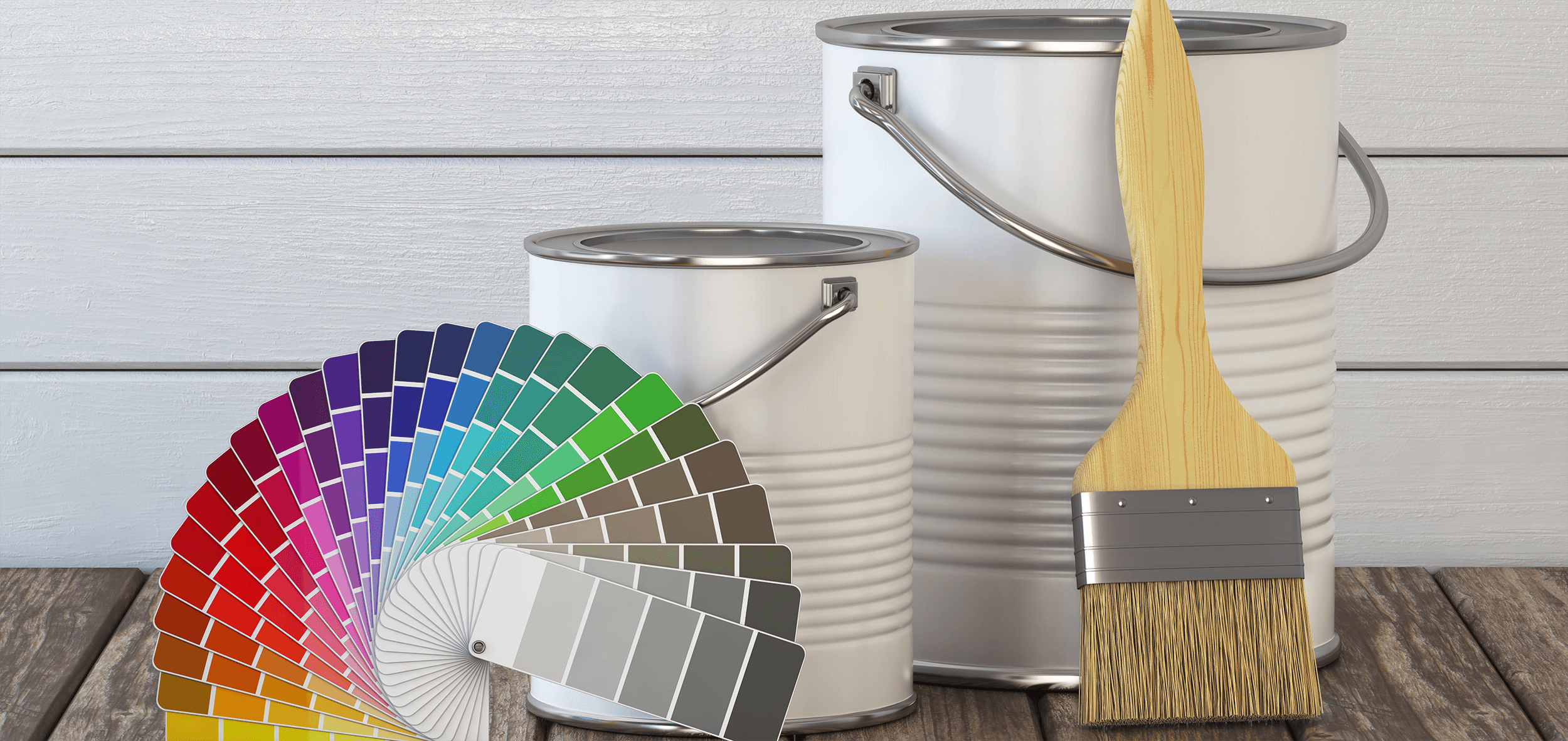 Johnny Thomas
Google Reviewer
Our church building committee hired Klappenger & Son to paint our church steeple. We had received at least one other estimate but selected Klappenger & Son as their price was the most reasonable. The painter did a quality job of first pressure washing the steeple, removing the remaining peeling paint, and then painting. We are happy with the results and would highly recommend this company to anyone who needs a good painter.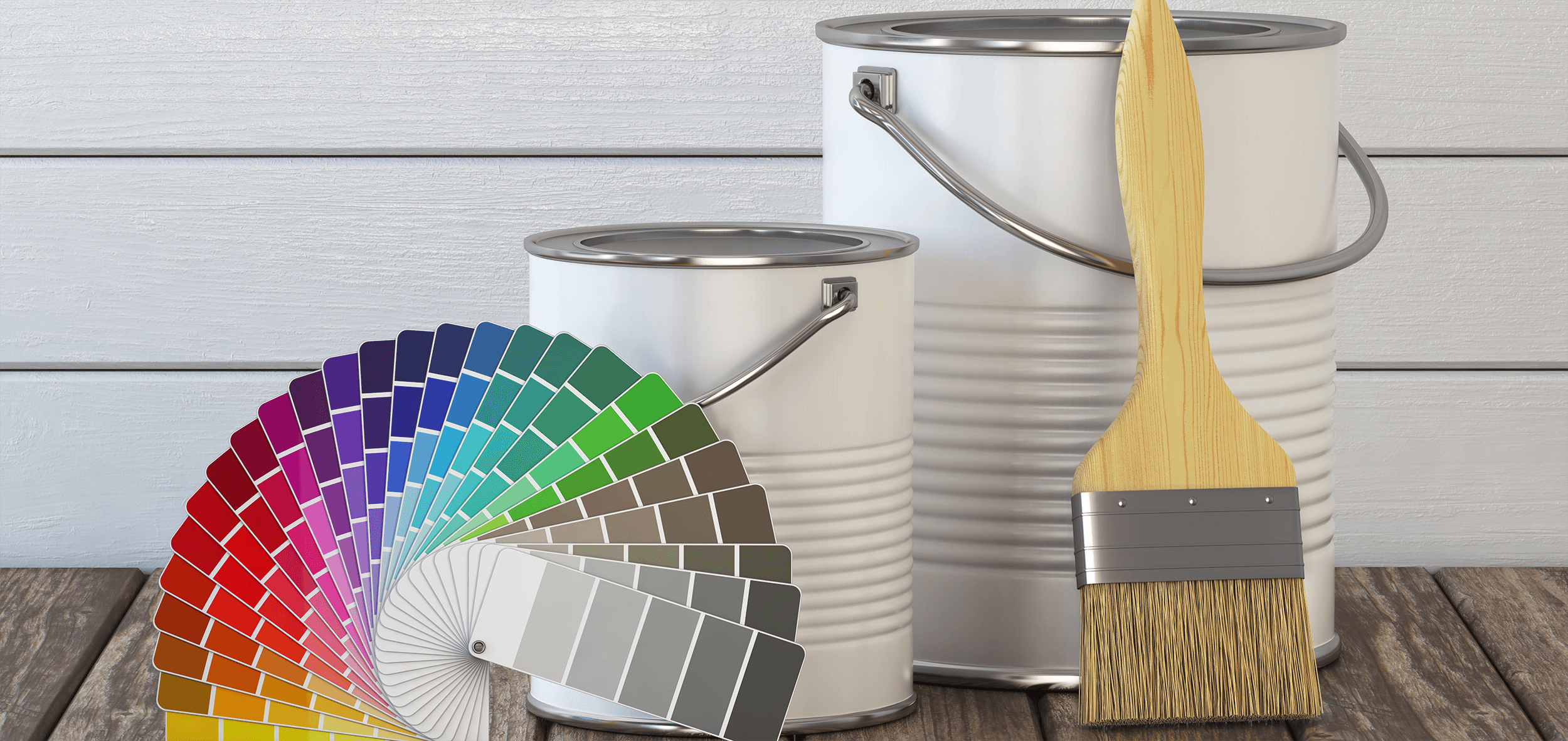 Bill Blackford
Google Reviewer
The entire team at Klappenberger & Son were so knowledgable about how to fix issues in our office as well as helpful in picking out a perfect color scheme. The results are BEYOND professional grade and I recommend them to you without hesitation. Important to note that they did thorough preparation AND cleanup every day. It was a seamless rehab! Thanks!!
The Klappenberger & Son Difference
Whether your commercial building needs small touch-ups or large-scale paint and coating applications, trust the professionals at Klappenberger & Son. We guarantee customer satisfaction and commercial services completed using high-quality products and performed by trained and experienced technicians.  So, when you rely on our painting expertise, you can expect:
Long-Lasting Quality
Best Safety Practices
Flexible Schedules
Free Estimates
Helpful Consultations
Every job receives our full attention — we don't start another assignment until we finish the first.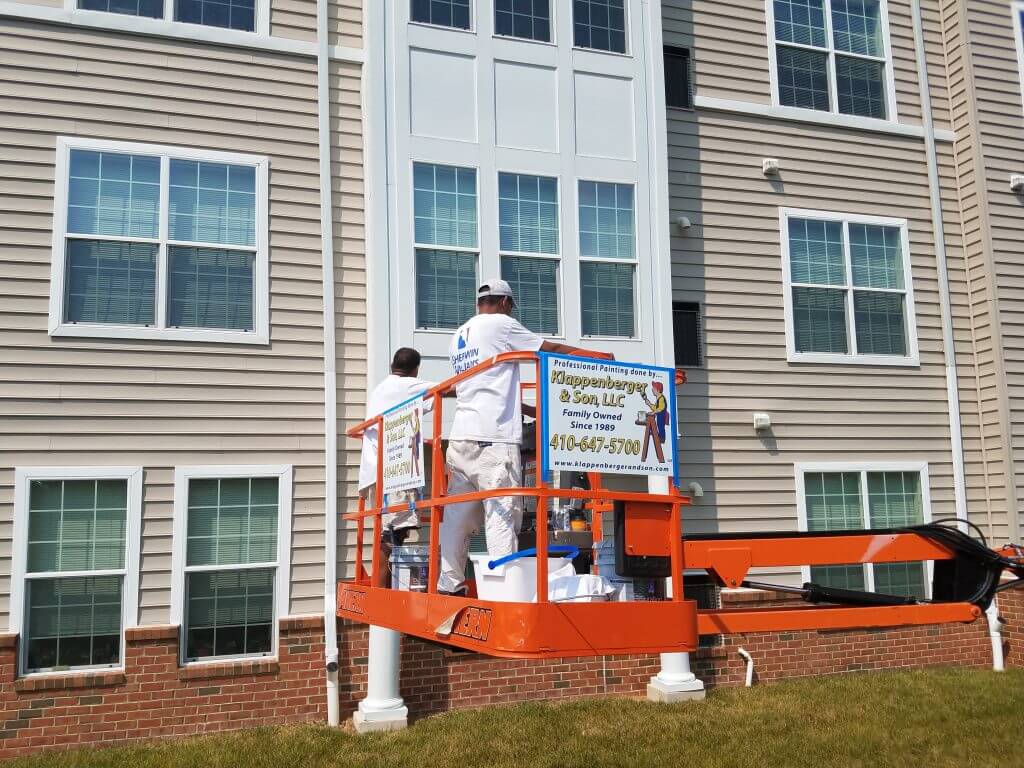 Reach Out Today to Learn More
At Klappenberger & Son, we have all the experts you need under one roof for your commercial painting, handyman, remodeling needs.  We pride ourselves on being a one-stop-shop.  And our superior customer experiences create long-term relationships.  Our commercial painting services serve throughout Washington DC,  Rockville,  Annapolis,  Westminster, Frederick Columbia, Baltimore, MD, and Northern VA.
For the best Maryland, DC, and Virginia commercial painting company, contact Klappenberger & Son today to schedule your friendly, free onsite estimate.  We'll see what we can do to cross some of those projects off your to-do list! We also have franchising opportunities available.
Why Choose Klappenberger & Son For Your Commercial Painting Project?