Looking For Interior Painters in Edmond?
Let your home's transformation start with us!
Enter your name, email and phone number in the form and we'll get in touch immediately to schedule your FREE Estimate
We Are Your Reliable Interior Painters in Edmond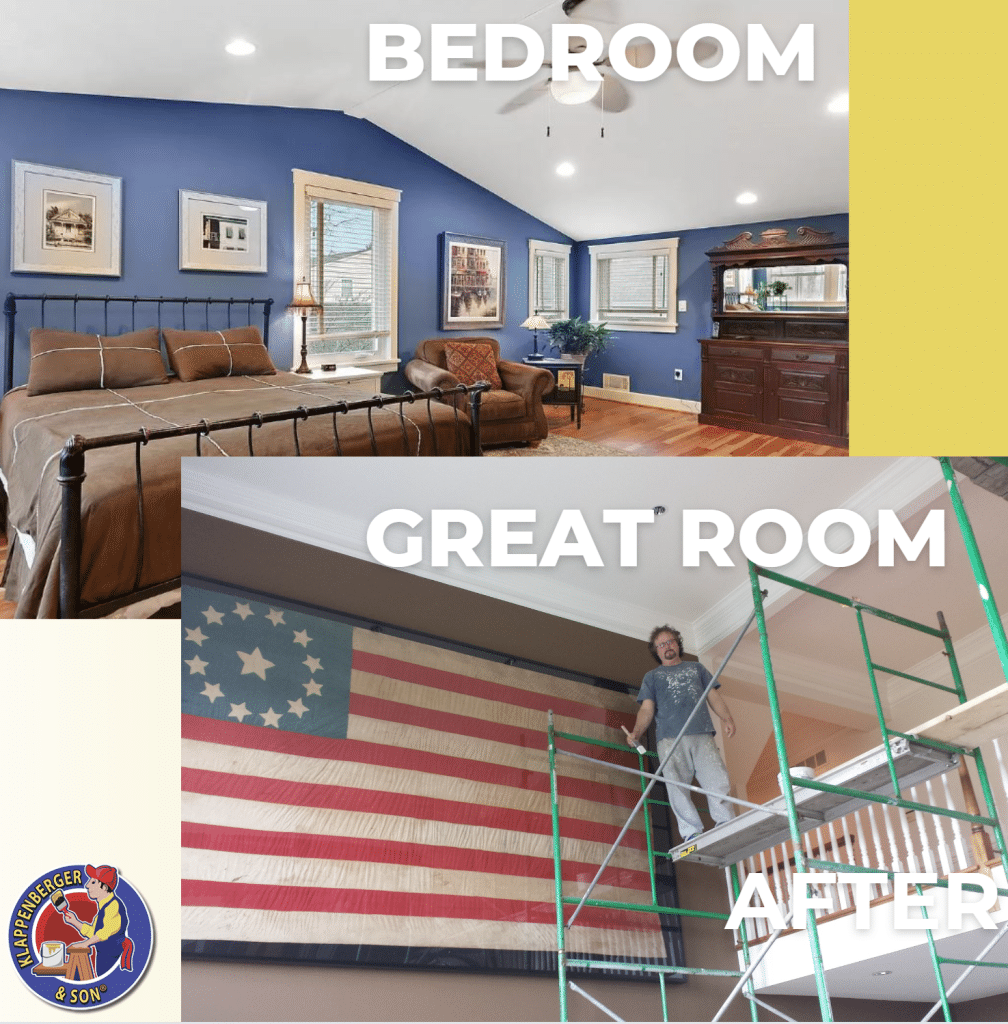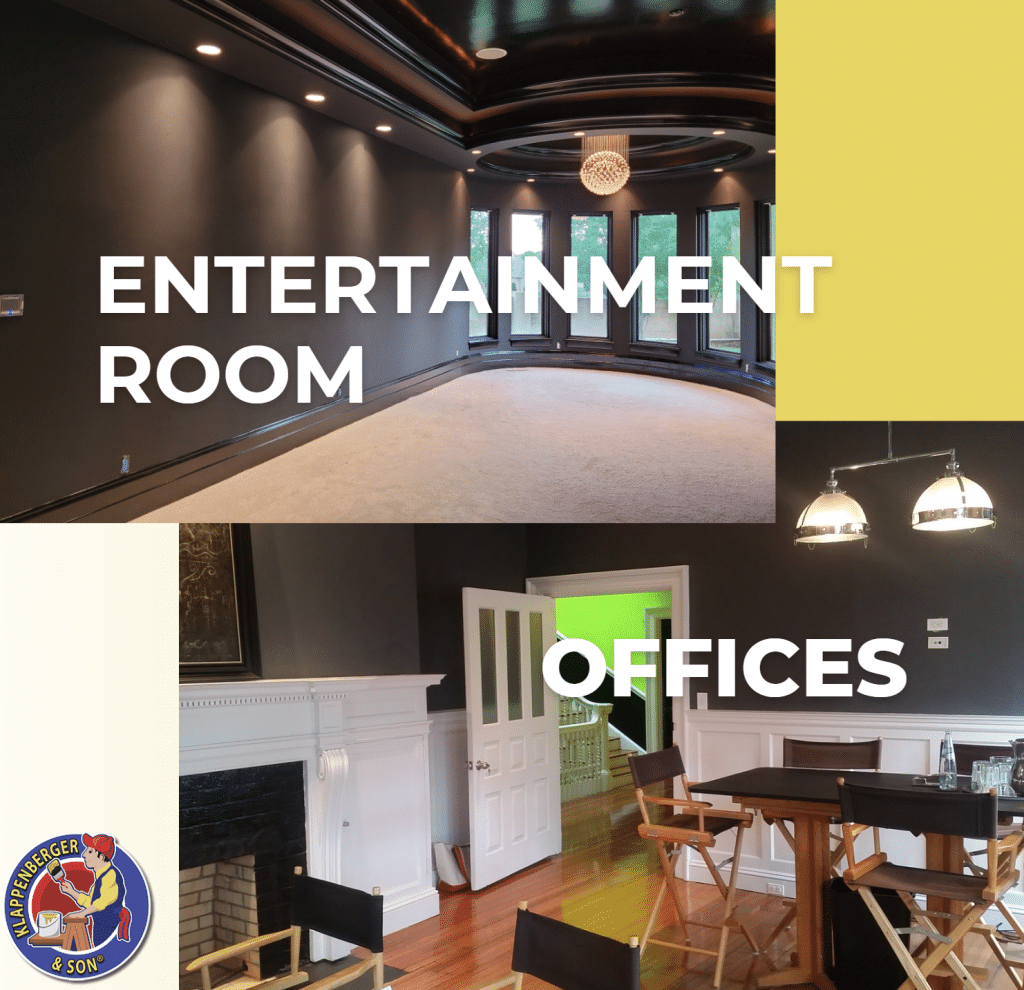 If you searched for "painters near me," because you need your house painted, you are at the right website. 
You can look no further than Klappenberger & Son for interior painting in Edmond, OK.
Our expert painters can transform your living space into something truly extraordinary.
Since 1989, our experience and attention to detail offer you the power of color in creating a beautiful and inviting atmosphere.
Whether you're looking to add a pop of color to a single room or give your entire home a makeover, we have the skills and expertise to bring your vision to life.
Our services go beyond just painting walls.
They can also assist with color selection, helping you choose the perfect shades to complement your existing décor and enhance the overall aesthetic of your home.
From bold and vibrant to soft and soothing, we have many options for your style and preferences.
Don't settle for a lackluster living space. Contact Klappenberger & Son to get the best interior painters in Edmond and transform your home into the envy of the neighborhood.
Over 83% of people search for "painters near me" or painting companies near me," and what they really want is prompt and respectable services.  That's our mission, and here is what our customers say!
What our customers are saying?
                  We would love to hear about your experience with Klappenberger & Son!      
Exterior Painting in Deer Creek Shelly Prye
3 weeks ago
I never dealt with a more professional and honorable company in my life. Highly recommend them in every way. Work was highest quality and done in a timely manner. These guys are some of the best interior painters in Edmond. Steve Cunnings
3 weeks ago
Positive: Professionalism, Punctuality, Quality, Responsiveness, Value I hired them to repaint my 24 x 30 steel Z frame Pergola it needed a lot of sanding and to clean and re-stain my wood fence. They did a great job, communication was excellent everything was completed on time as scheduled. I will definitely use them again. Robert Johnson
1 weeks ago
We had just painted the house by another painter, which was not good. Ron and his crew returned to Dallas and repainted our home, including repainting our kitchen cabinets. Everything turned out fabulous! We would highly recommend hiring Klappenberger & Son!
Interior Painting Deer Creek Heather Gold
1 weeks ago
Amazing professional company with amazing trustworthy people. I highly recommend that you get the work done in a timely, professional manner! They have the best interior painters in Deer Creek that I've ever used.
Interior and exterior painting in OKC Greg North
1 weeks ago
Klappenberger & Son is my go-to for all my interior and exterior painting needs, including my personal home and rentals. Their work is impressive and always satisfies. Ron's excellent communication skills give me confidence, even when I'm not present. They're a reliable and professional team I can always count on.
Five Reasons We Have The Highest Customer Satisfaction
Step #1 Outstanding Communication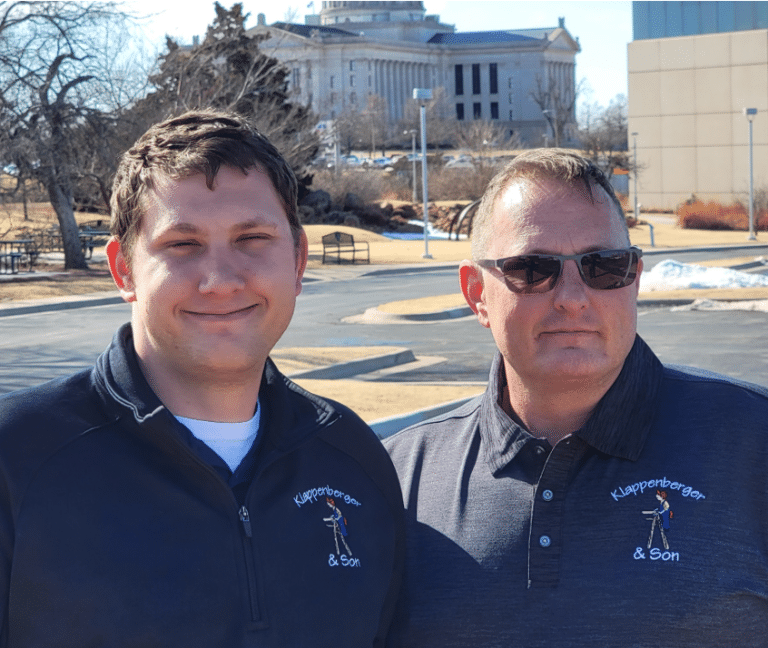 Outstanding communication is one of the unique characteristics that sets us apart from the rest of the interior painters in OKC. We believe that our communication skills are key to understanding our client's needs and preferences.
You can count on us to answer your call right away!
We actively listen and ask questions when we visit your home to gain a clear idea of what you want. Your satisfaction is paramount, and we are committed to ensuring that we deliver.
When you choose us, a dedicated project manager will oversee your project, from start to finish. This ensures that communication issues are minimized, and you can trust that the same individual will handle your project with utmost professionalism.
We are committed to delivering excellence and ensuring that every detail is perfect!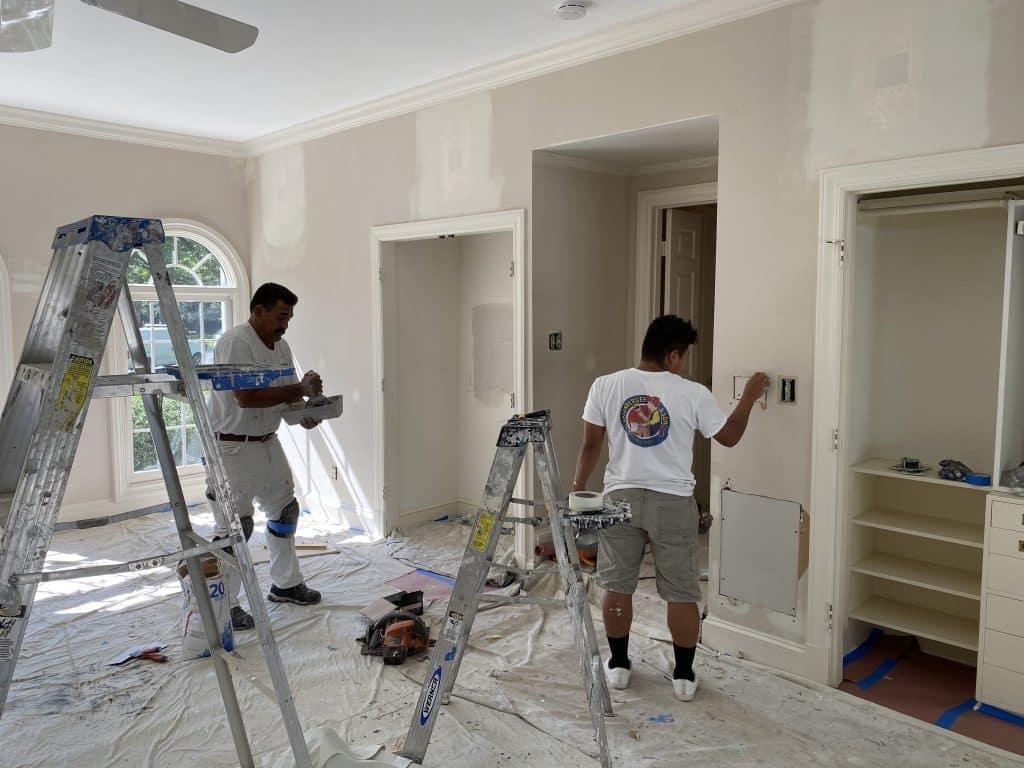 Spackling is a crucial part of preparing for an impressive interior paint job.
Without the use of a vacuum attachment when sanding, spackle dust can easily spread everywhere.
Most interior painting professionals do not use vacuum attachments when sanding spackle areas, causing spackle dust to spread throughout the home, even in small spaces like closets and drawers.

We use a vacuum attachment when sanding because it helps stop the spread of spackle dust by up to 95%.
This practice is one of our best practices, along with using the most flexible spackles to prevent cracks from reappearing.
Klappenberger & Son has established itself as a professional and reliable provider of exceptional interior painting services across the United States since its inception in 1989.
We are proud to announce that we would gladly offer you a no-obligation quotation for interior painting services in Edmond, OK, fully tailored to meet your specific requirements.
As an organization, we understand the significant challenges the handyman and painting sector faces to offer dependable services.
As such, we have instituted a stringent checklist of QC procedures known as Superior Customer Service to address this.
Our superior workmanship and attention to detail have earned us some of the most extended warranties in the industry.
We guarantee our client's durable finishes and seamless interior painting jobs beyond beautification.
Step #3 Choosing the Right Interior Paint & Color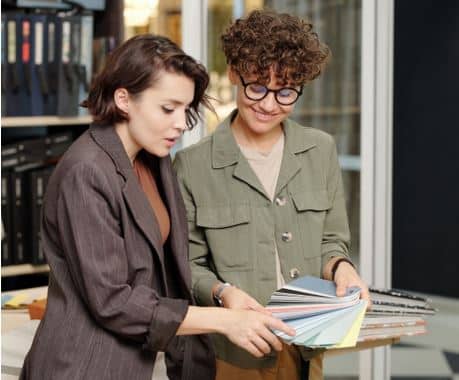 When we come to give you an estimate for your interior painting in OKC, we will consult with you about which type of paint and sheen will be best suited for your home.
Most painting businesses have a go-to paint brand they always use. In the end, there's no such thing as a "one size fits all" paint company.
You need to have a wide range of information to choose which one is best for your job. Furthermore, it has been intriguing to discover that there may be better options than the most costly paints. 
In our quest to have the most knowledgeable interior painter in OKC, we have tested over 60 popular paint brands and posted our results on our Klappenberger & Son YouTube channel.
Choosing the correct paint for your project can be tricky.  However, we have an advantage over other interior painting companies.  
Klappenberger & Son has taken the time to test over 60 different interior paints!  
We test and compare the following:
Coverage
Workability
Washability
Durability
Self-priming
Ability to touch-up
Step #4 Choosing the Right Color
It doesn't matter if you have the best interior painters in OKC if you don't have the perfect color.   Our color experts will work with you to get the right color.  
We were stuck in the light gray spectrum for the most popular interior painting colors for about 10 years or so.  Fortunately, as shown in the examples below, we are stretching our palettes into more fun colors.
Color adds interest to a room.  But the color doesn't have to come from the paint. 
The "PPG Paints" picture has its walls painted with a neutral color from PPG Transcend.  There needs to be a splash of color added, and the throw pillows provide that beautifully.  In contrast, the room would look dull if we were to take the throw pillows from the sofa in the Sherwin Williams picture and replace them with the one in the "PPG Paints" picture.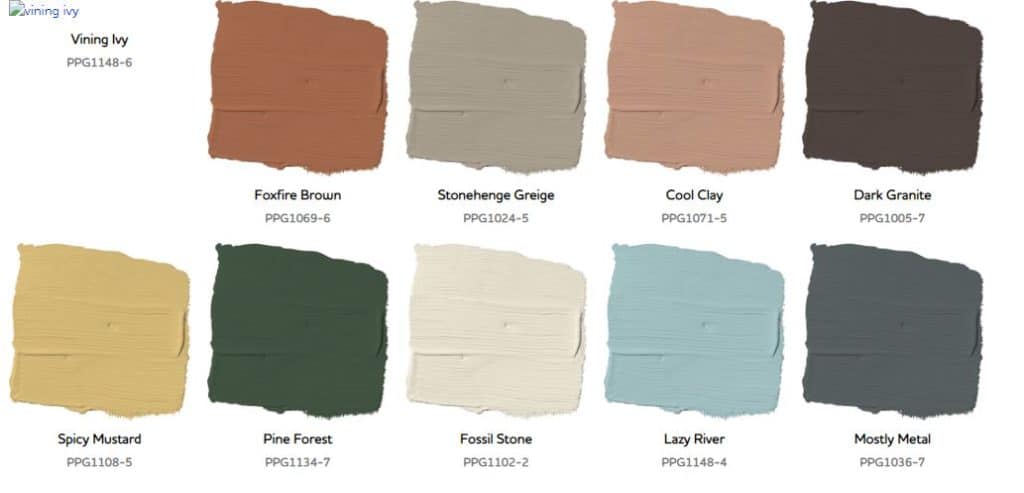 As we navigate the post-COVID era, it's evident that consumers seek simplicity now more than ever before.  Amid these changing times, Lazy River (PPG1148-4) can be a game-changer in any interior design project. This energizing yet grounding blue-green hue is versatile and can be used in any space, from bedrooms to living rooms and beyond. With Lazy River, you can say goodbye to the guesswork of design. It helps you create an inviting and harmonious environment that is conducive to both work and play. This leaves more time for you to indulge in the things that matter most – spending time with loved ones, pursuing your passions, and just taking a moment to breathe.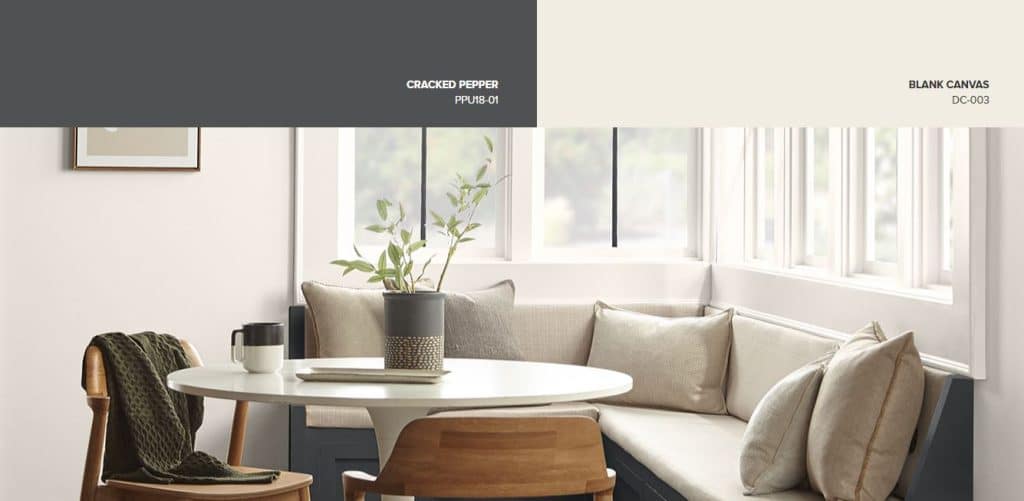 Cracked Pepper and Blank Canvas are similar to Sherwin Williams Tri-corn Black and Agreeable Gray.  Blank Canvas looks slightly aged yet modern without the sterileness of a brilliant white.  It could be a perfect color for exterior brick as well.
Suggestion: incorporate shades of black into furniture and/or windows for maximum effect.
Step #5 Ten-Year Warranty! 100% Satisfaction!
We are thrilled to let you know that our interior painting comes with a 10-year warranty that covers peeling or flaking! How awesome is that? After our inspection, you'll be able to walk through with the owner, Ron Dillman, who will be there to answer any concerns you may have. Your feedback is precious so that we can contact you for a follow-up satisfaction survey. We take pride in our jobs and assure you that our paint work has been designed to last for up to 10 years on a properly maintained surface. That's a long time to relish your stunning newly painted room.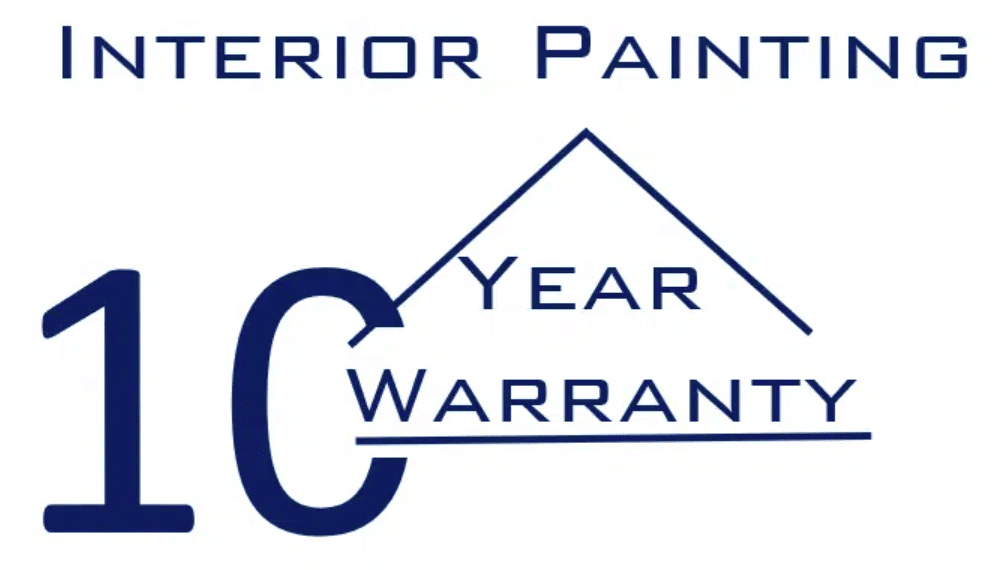 Additional Painting & Handyman Services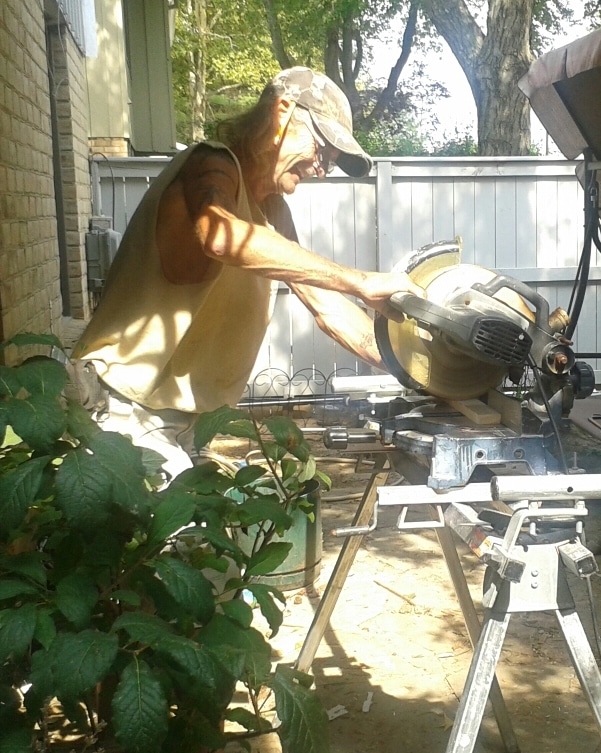 Carpentry Services
It is great to have a small army of professional interior painters in OKC; the only thing better would be to have equally good carpenters. Whether you want to add shiplap siding, crown molding, or a complete remodel, you can count on Klappenberger & Son as a one-stop shop.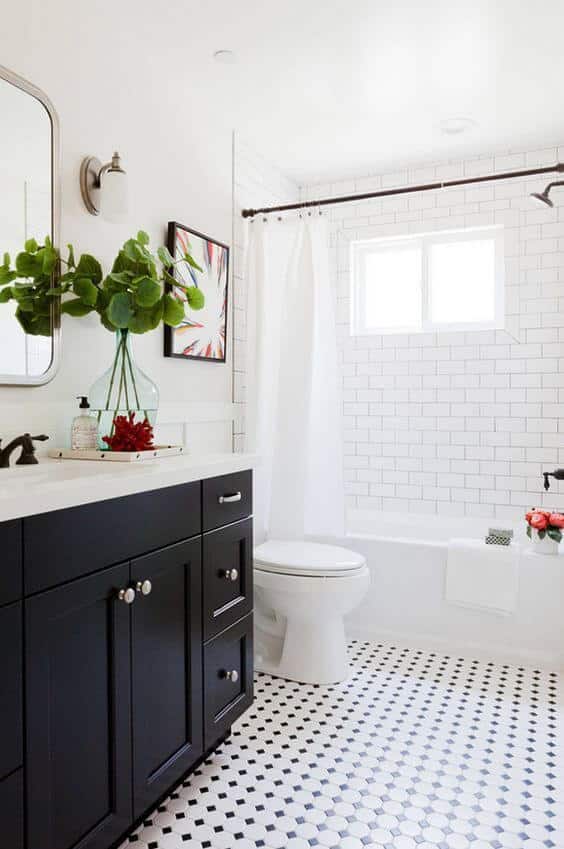 Bathroom Remodeling
If you need a little cosmetic change or a full-scale remodel, we can help from design to completion. With over 30 years of bathroom remodeling experience, we can get you the desired bathroom in your budget.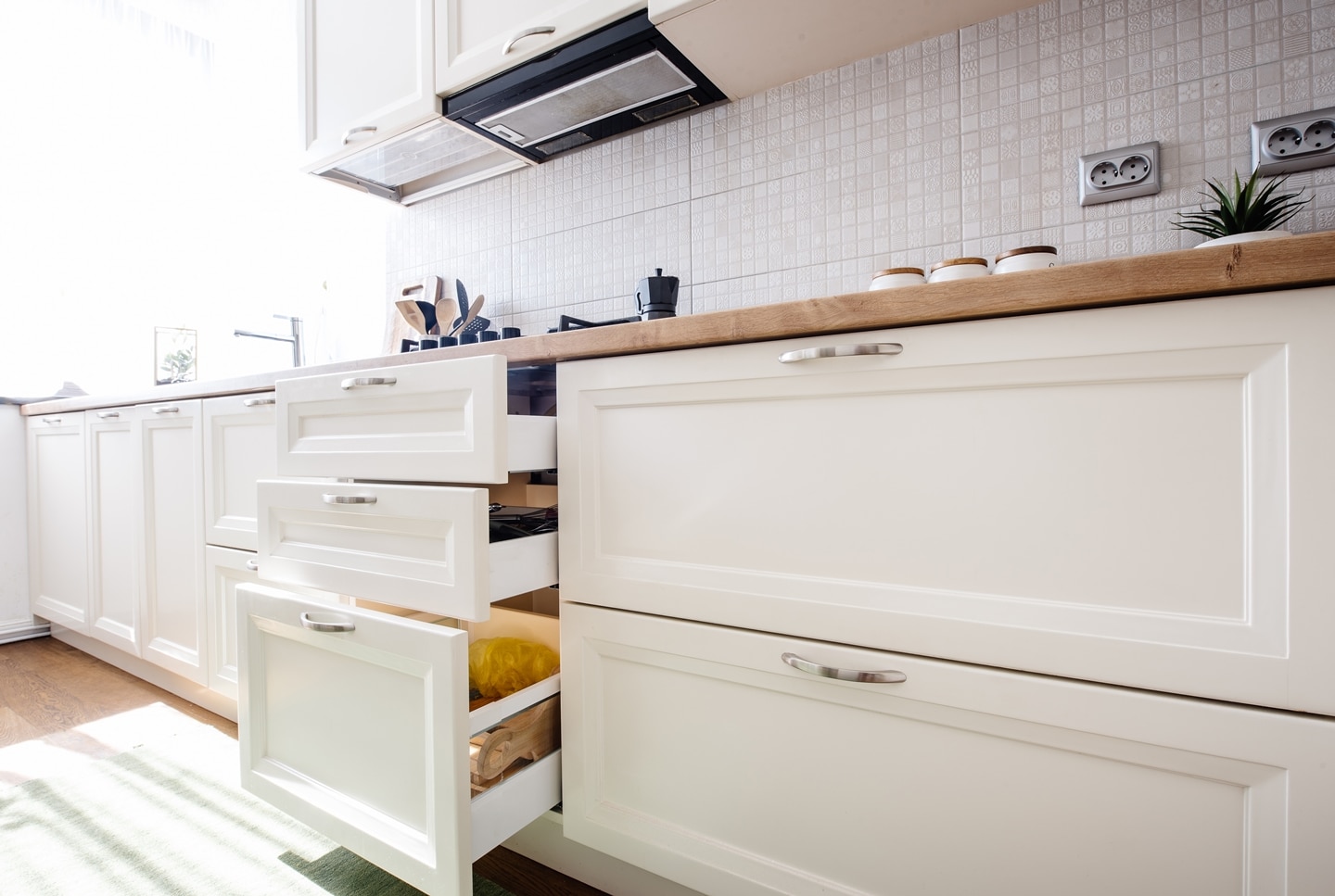 Would you like a better look for your kitchen cabinets? It's a common problem that many homeowners face, and we're here to help! The good news is that you don't have to spend a fortune to give your cabinets a fresh, modern look. Our team offers a cost-effective solution by painting them in any color(s) you choose. We take pride in our work and use high-quality materials to ensure a factory finish that lasts years. In addition to the option of multiple colors, we also offer new handles, self-closing hardware, and more to customize your cabinets to your liking. It's a one-stop shop to make your kitchen as functional and stylish as possible. To top it off, we offer a five-year warranty against chipping or peeling!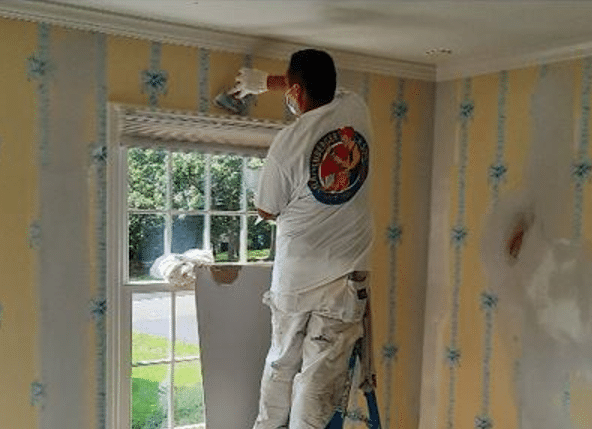 Removing dated wallpaper and replacing it with a fresh coat of paint can transform a room. The process of removing wallpaper can be a pain, and it's probably why it is still up today! Let Klappenberger & Son remove your tired wallpaper or paint over it. If the wallpaper is smooth and tight to the wall, it may be a candidate for painting directly over it. We spackle the seams, caulk the edges, prime, and paint, and the wallpaper disappears. Properly prepping the wallpaper before the top coats are applied can save hundreds of dollars in labor costs! You can call us today for a free consultation and estimate.
Great Interior Painting Starts With A commitment to Details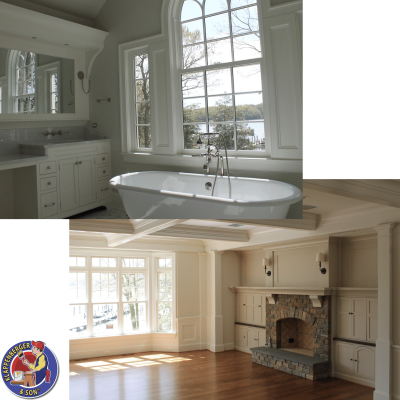 Interior painting is an art form that requires attention to detail and mastery of pre-painting preparation. A key aspect of this preparation is spackling, which requires a great deal of care and precision. Not all interior painting specialists employ vacuum attachments when sanding spackle, but this is an important step in the process. If a vacuum is not used, spackle dust can accumulate in every nook and cranny, even in the smallest corners or compartments like closets and drawers.

At Klappenberger & Son, we employ vacuum attachments on our sanders to ensure that 95% of the dust is collected before it can settle in places where it doesn't belong. We take pride in our commitment to using the most innovative technologies and techniques available to guarantee your satisfaction. In addition to using vacuum attachments on our sanders, we also use the most flexible fillers to make sure that cracks and other imperfections don't reappear.

We are so confident in our work that we offer a limited 10-year painting warranty to ensure that your investment in your home is protected for years to come. For more information, please visit our website and see the details of our painting warranties.