Interior Painting in Washington DC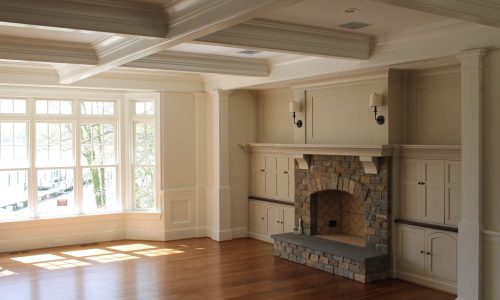 "I've Never Heard of Klappenberger & Son. Who Are You Guys?"
Klappenberger & Son has been providing interior painting in Washington DC for over 30 years!
If you need interior painting in Washington DC, we would love the opportunity to give you a free estimate. 
If you are not familiar with Klappenberger & Son, that is because we don't advertise.  74% of the work we do is word of mouth and repeat business. 
Our projects include painting rental properties, embassies, and even the White House!
Most painting contractors in DC can talk a good game and sound promising.  Anybody knows talk is cheap.  That's why we invite you to read our Google Reviews.
With hundreds of people singing our praises, it makes choosing us even easier.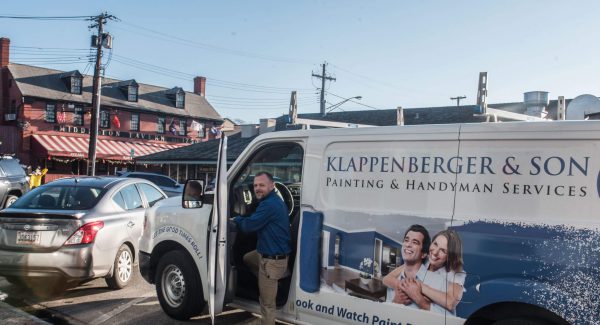 Interior Painting in Washington DC: The Difference Is in the Details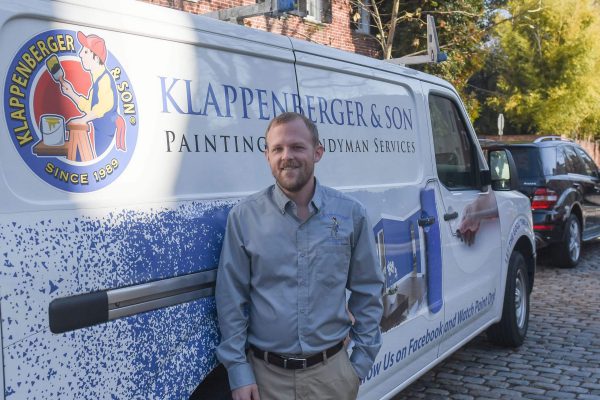 What Separates Us From the Others
Communication is probably the most significant factor that separates us from the competition.
First, from the moment you call us, you speak to a live voice. 
Secondly, when we come to your house, we don't start blabbing; we listen and ask questions.
Next, after receiving a detailed proposal and starting the project, I become the project manager instead of the estimator.  Having the same person from the beginning to the end of the project reduces communication problems.
Finally, after the job is complete, I replace my project manager hat with the owner's hat.  We will inspect the work and make sure everything looks great!  
Interior Painting in Washington DC:  the Prep Work
Prep work is vitally important to having a beautiful interior paint job, and spackling is part of the process.  Unfortunately, when sanding the spackle, if it is done without a vacuum attachment, the spackle dust carries. 
It is astonishing how few interior painting contractors sand spackle areas with vacuum attachments.  Spackle dust is very light and can carry all throughout a house, even making its way into closets.
We avoid this problem by sanding with vacuum attachments on our sanders, and it collects 95% of the dust before it has a chance to land where no one wants it. 
Our interior painting best practices not only include using a vacuum attachment when sanding, but also using the most flexible spackles so those cracks don't come back.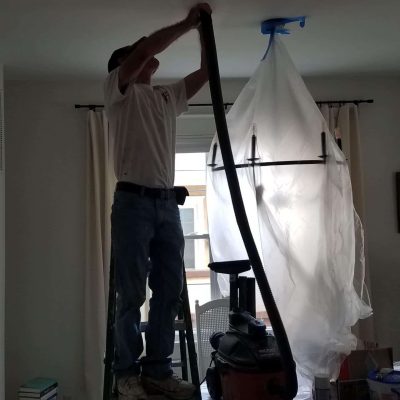 Choosing the Right Interior Paint
Most painting companies have their favorite go-to-paint.  Whether it is Ben Moore or Sherwin Williams, there really is no one-size-fits-all.  Therefore, it is important to have a large breadth of knowledge to know which one fits your particular needs.  Moreover, it has been interesting to find that the more expensive paints are not always the best choice.  In addition to these fine paints below, we also do reviews on C2 Cabinet Paint. 
Picking the right paint for your project can be tricky.  However, we have an advantage over other interior painting companies.  We have taken the time to test over 40 different interior paints!  
We test and compare the following:
Coverage
Workability
Washability
Durability
Self-priming
Ability to touch-up
For about 6 years or so, we were stuck in the light gray spectrum for the most popular interior painting colors.  Fortunately, we are stretching our palettes.
Tips for Picking the Right Colors for Interior Painting
Color adds interest to a room.  But the color doesn't have to come from the paint. 
The picture on the right has its walls painted with neutral color from PPG Transcend.  There needs to be a splash of color added, and the throw pillows provide that beautifully.  In contrast, if we were to take the throw pillows from the sofa in the left picture and replace them with the one on the right, the room would look dull.