Klappenberger & Son - Professional Roof Leak Repair
Schedule Your Free Quote Today
Klappenberger & Son - Professional Roof Leak Repair
Schedule Your Free Quote Today
Are You Looking for a Local Professional to Assist You With a Roof Leak Repair?
When homeowners throughout the MD, DC, VA, and FL find themselves in need of a roof leak repair, they call  Klappenberger & Son.  We are ready to identify the issue and fix roof leaks fast.  We can get to your house in most cases within 24 hours. 
As a qualified roofing handyman service in the area, our experienced and skilled crews can handle all types of roof leak repairs, large or small.
For over 30 years, we've been a great source for reliable and comprehensive roof leak repairs, interior and exterior painting, wall removal, and more.  With our range of residential services, Klappenberger & Son offers all of our customers free, transparent project quotes, prompt responses, and free site inspections.
In addition to just repairing the roof leak, we can take care of the interior problems in your house.  Insurance companies prefer working with one company to take care of the roof repairs and other painting and handyman repairs.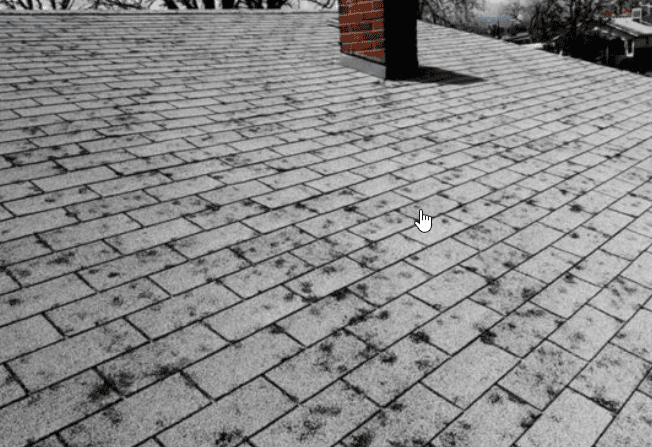 Common Causes for Roof Leaks
Roofs are constructed and built with resilient, durable materials to provide decades of dependable home protection, so many homeowners take these fixtures for granted until damages become extensive and they are surprised by large leaks and other issues.  The most common causes for roof leaks are: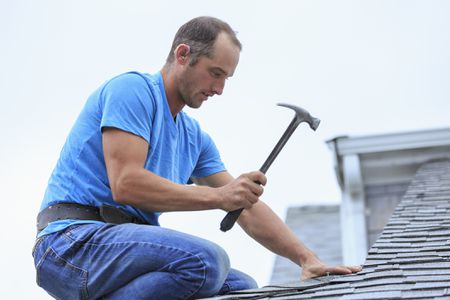 Trust Klappenberger & Son for Roof Leak Repairs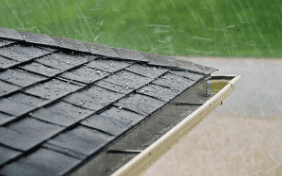 Klappenberger & Son offers quality and complete roof leak repairs for homes because we understand the need to have a dependable roof protecting our homes and families from damaging elements and debris.  Often, roof leaks are obvious and show as water stains along ceilings and walls, missing shingles or mold growth. In other instances, it's difficult to determine if your roof has sprung a leak.
Throughout the mid-Atlantic region, a variety of inclement weather conditions make it important to regularly inspect your roof for signs of leaks.  If you suspect your roof may be leaking, reach out to the experts at Klappenberger & Son to investigate, determine the extent of the damages and recommend appropriate residential roof repairs.  By fixing roof leaks quickly and efficiently, we can prevent further damage and premature roof replacement.
We Work With Insurance Providers
Yes, we can also work with your insurance provider to file a claim if they cover roof damage repairs.  We understand it can be challenging and confusing to work with insurance companies, so we take the guesswork out of the equation by submitting all necessary claim paperwork on your behalf.  We'll work with your provider to determine the most appropriate long-term roof leak repairs.
Customer Reviews for Our Handyman Services
Want to know what it's like to work with us on your professional handyman project? Just ask our happy clients!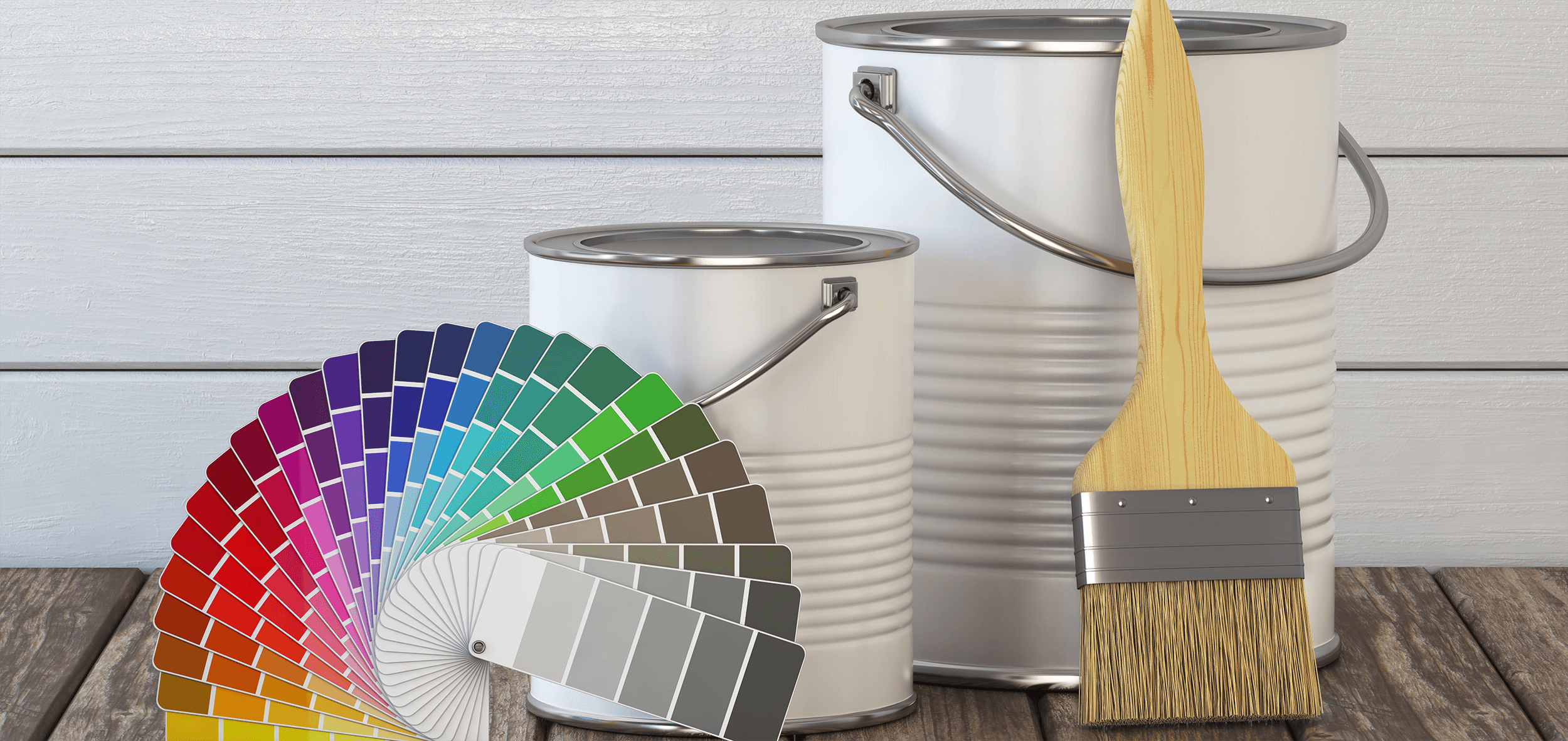 Frank Leban
Google Reviewer
Klappenberger responded to our request for a quote very quickly and with a reasonable cost. Our job required both painting & remodeling. The wall where a door was installed looks better than the finish of the original builder. We were very pleased with the work and would recommend Klappenberger to anyone needing painting or remodeling.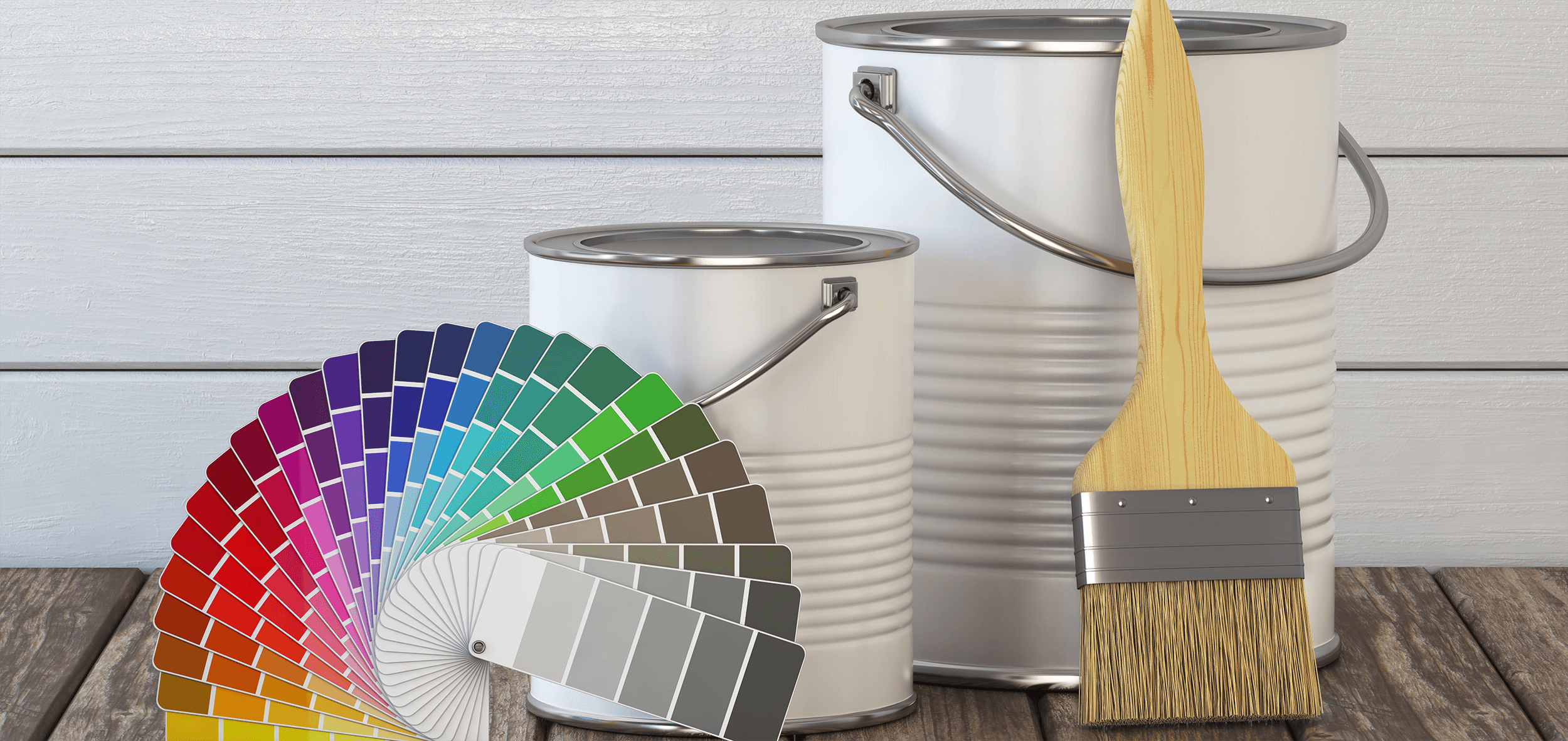 Megan Vaccarelli
Google Reviewer
We used Klappenberger and Son for some handyman work in our house including installing shiplap and adding an exhaust fan in our bathroom. Daniel was very responsive and easy to work with regarding what we wanted done and getting an estimate. Jimmy did an excellent job installing the shiplap and made sure that everything he did was to our liking. I will definitely use Klappenberger and Son in the future.
Why Choose Klappenberger & Son for Your Roof Repair?
If your roof is leaking, it's important to have the problem repaired quickly to avoid further damages to your roof and home's structure. When you need roof leak repair in Maryland, Virginia, or Washington D.C., don't hesitate to contact the local roof repair experts at Klappenberger & Son. We'll perform a thorough inspection of your roof's condition and develop effective, detailed repair solutions that meet your long-term needs and budget.