Painting Company in Frederick County
Your Local Painters in Frederick County Are Klappenberger & Son!
High-Quality Handyman and Painting Company in Frederick County
Since 1989 Klappenberger & Son has been a handyman and painting company in Frederick County. 
We provide commercial and residential painting and handyman services throughout Frederick, Montgomery, and Carroll County.  
Whether you live in the southern parts of Buckeystown to the Northern region of Emmitsburg, we have you covered!  In addition to those locations, we have also worked at the Pentagon, Smithsonian, and even the White House!
Thank you so much if you are one of our 20,000 returning customers.  We look forward to helping you with your next painting or handyman project. 
If you are new to using Klappenberger & Son, let me introduce myself.  My name is Kenny Lee, and I am the owner and operator of Klappenberger & Son in Frederick and Carroll County.  We are not perfect but are always striving to improve our services and make sure you are 100% satisfied.  
Give us a call at 410-989-4526.
If you'd like a free quote, please click the button below or give us a call.  We try to respond to your requests on the same business day.
Areas Klappenberger & Son performs painting and handyman services:
Klappenberger & Son  A Painting Company In Frederick County That Has You Covered!
Kenny Lee is your point of contact for all of your painting and project needs.
This franchise owner is a member of the MBE – Minority Business Enterprise with Maryland.  He joined May of 2021  [Member # 21-312]
Exterior Services for Homes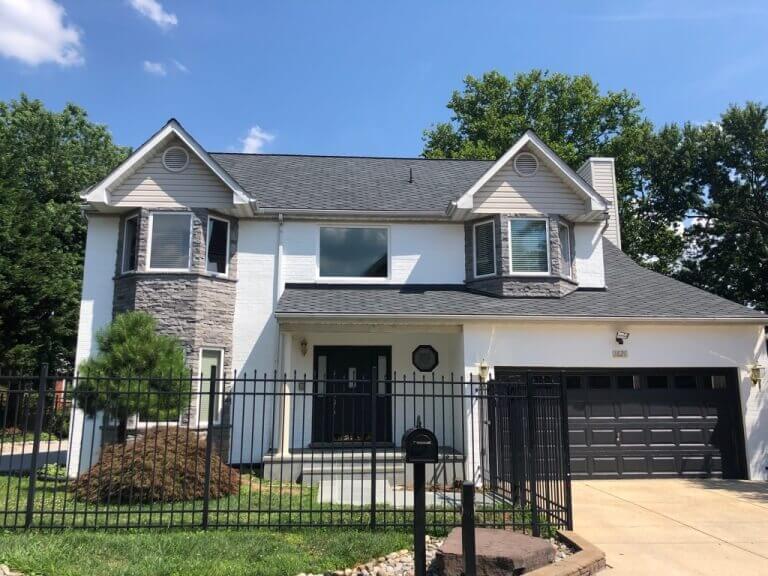 Over the past 10 years or so, painting products have really changed for the better.  Many of today's products are a combination of acrylic and oil components. 
These products are often called "waterborne."  They are always above average, if not premium paints.  
These waterborne products combine the flexibility of acrylic and the durability and toughness of an oil. 
Another very interesting product is called Mad Dog.  It is a flexible, somewhat sticky primer that fuses with old paint and bonds with the new paint.  Its flexibility prevents the paint from chipping and peeling much longer than traditional primers.
Is your vinyl or aluminum siding losing its luster?
If so, we have the perfect remedy to make your siding look brand new.  That's no joke.  Our techniques of painting your aluminum or vinyl siding will make it look as good as it did on its first day.  And don't worry about overspray because we got that covered.
Is it time to paint your brick?
Over the last 10 years or so, more people are painting their brick than ever before.  One reason for this is some brick is just not that attractive in today's eyes of the beholder.  A second reason is when there are two different types of siding on the front of the house, it can look "chopped up," which makes the house look smaller.  Painting the brick the same color as the siding gives a more uniform look and a less choppy or divided appearance.
Is it time to power wash the house?
Our goal is to clean the surfaces as gently as possible to allow the chemicals to do the work.  The power washing chemicals we use will not harm your plants or grass.  We always try to use a low amount of pressure and allow the chemicals to do the work.  This greatly reduces the chance of damage to the substrates we are painting and ultimately protect.  Surfaces we routinely power wash throughout Frederick County include decks, fences, wood siding, aluminum siding, vinyl siding, sidewalks, gutters, stucco and Dryvit.
Customer Reviews for Our Carroll & Fredrick County Painting Franchise
Want to know what it's like to work with us on your professional painting project? Just ask our happy clients!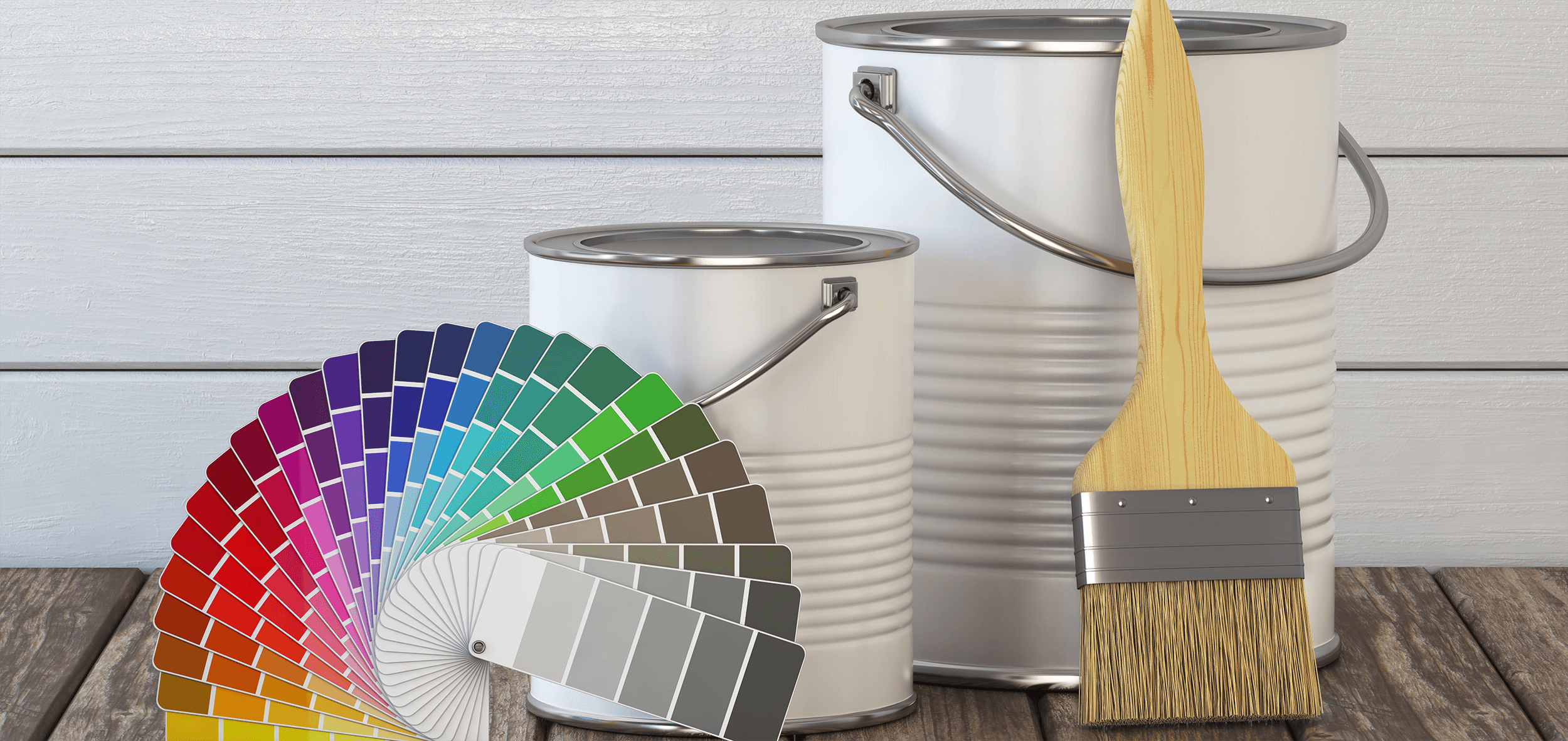 Alice Kimball
Google Reviewer
I would highly recommend Klappenberger & Son. Our hallway and rooms are transformed. In my view they went above and beyond, addressing any issues immediately and thoroughly. The price was excellent and the crew I had were very professional, paying great attention to details. We are very pleased.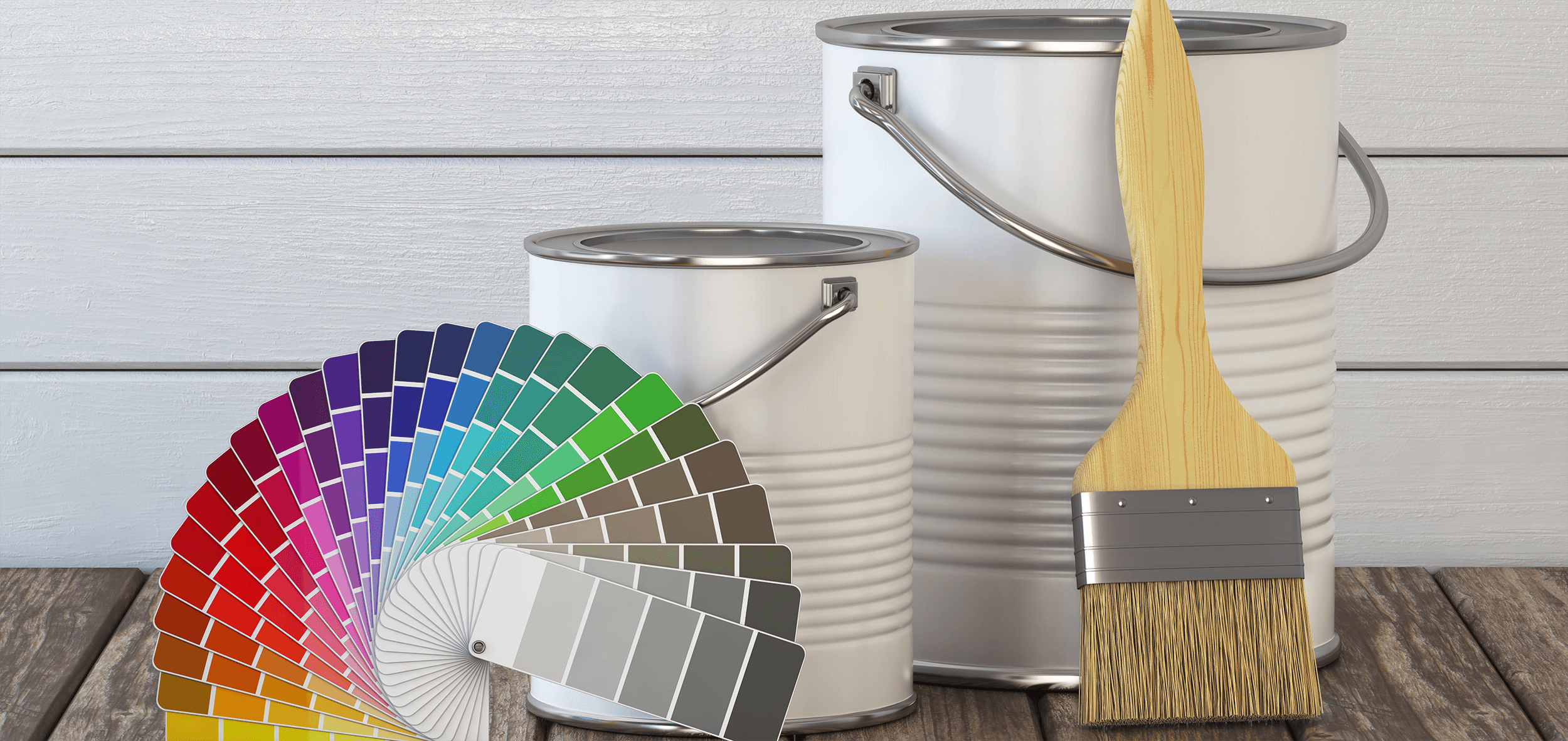 Nick Engleman
Google Reviewer
Klappenberger and Son always does a great job. We have had them paint walls and furniture. Cabinets are next! Easy to work with and very helpful with color choice too. I highly recommend.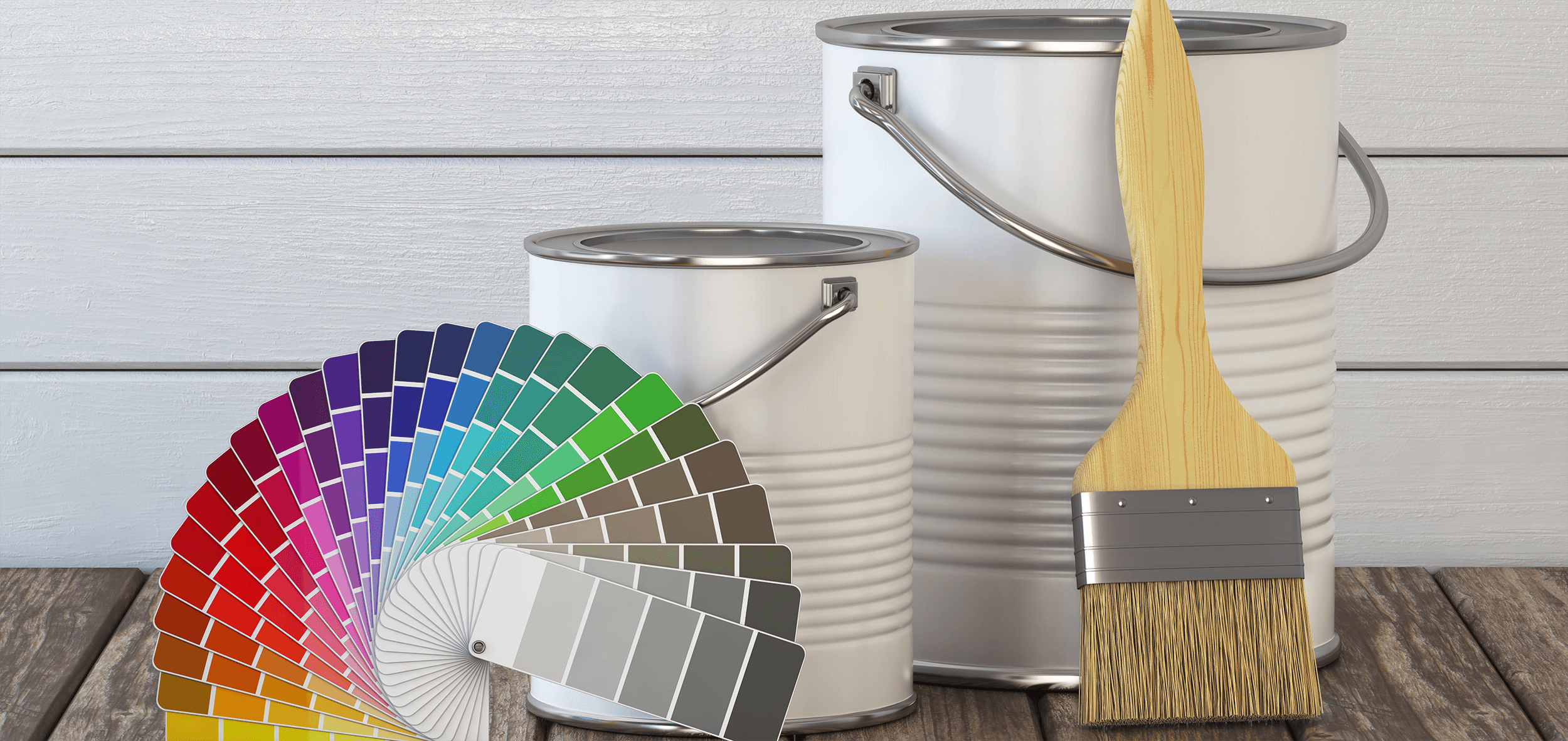 Brad Jablonowski
Google Reviewer
Professionally done. Great people, great price. Redid our entire kitchen. Great attention to detail and went the extra steps to make it look amazing.
Historical Restoration Work
There are many great new products out on the market.  As a business owner in the industry, I have always enjoyed learning about the latest products.  Our company has over 25 painting product reviews on YouTube.  They are shared with our customers, competitors and anyone interested.    
We believe that our love for the industry is that we have been asked to paint some incredible places!
Where have we been asked to paint?
First, we painted at several Smithsonian buildings.  Secondly, we refinished all the exterior wood doors at the Pentagon.  And finally, we have painted at the White House!  
Does that mean we are expensive?  No.  It means we are professionals striving to do a professional job at a fair price.
Are You Selling Your Home in Frederick?
If so, a fresh coat of paint and some handyman repairs is probably on your to-do-list.  Klappenberger & Son is a one-stop-shop of all those items you need either to be painted or fixed.  If you like, we can advise you on what areas should be painted and what areas you can probably hold off on painting.  We understand that you are moving and not looking to invest a ton of money into a home that you are selling.  We also understand timing is important.  The house needs to get on the market and look good for the photographer.  Count on us to get the job done on time and within budget.
Are You Buying a Home in Frederick?
If so, congratulations!  Klappenberger & Son can advise you on the best products and colors to fit your lifestyle.  If the house came with a to-do-list, then we can take care of that list as well.  Whether you need locks replaced, bathrooms remodeled, decks replaced, or anything else, we can be a one-stop-shop for you.  Having Klappenberger & Son perform your painting and handyman tasks can save you time and money when all those items are done by one company.
Are the Colors in Your House Uninspiring?
Have You Been Thinking About Replacing Your Kitchen Cabinets?
If so, that is one of our specialties!  We use a primer that fuses with the existing finish on your cabinets and then sprays self-leveling cabinet-grade paint on your doors and drawers.  The remaining cabinets are brushed and rolled in the same procedure making your cabinets look showroom new for a fraction of the cost of replacing them.
Property Management Services Provider for Frederick County and Beyond
Klappenberger & Son has been including handyman work with its painting jobs since the first day we opened our doors in 1989.  Our goal has always been to be a full-service handyman and painting company in Frederick County.  This saves you the time and hassle of calling multiple contractors.  Even if we don't perform a certain task, like asphalt paving or roof replacement, we can always recommend a contractor with no mark-up or finder's fees.  If you would like us to manage the job(s) for you, we can do that as well.  Click here for a more detailed list of handyman services we routinely do for our property managers throughout Frederick County and beyond.
I understand that you need quick prompt service that is as reliable and dependable as you are.  For emergency jobs such as water damage, we can usually help that very day.  If it is not an emergency, we can typically get estimates out within 24 after visiting the jobsite.  We understand that many painting and handyman jobs are time-sensitive, and having them done on your timetable is imperative.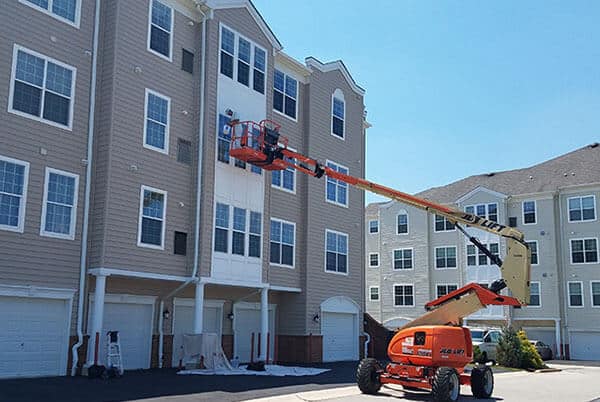 Handyman and Remodeling Work
Most of our customers know us as a painting & handyman company.  Still, many customers don't realize that we also do bathroom remodels, basement and mancave remodels, refinish and or replace hardwood flooring, and a million other tasks.  Our carpenters have on average 12 years' experience.
Whether you have a honey-do list or a remodeling project, Klappenberger & Son can handle carpentry projects in all 4 corners of Frederick County.  I will be glad to advise you on the best new products and processes that will give you the desired look that you are looking for and staying within your budget.
Let Us Become Your Trusted Painting Company in Frederick County
We have been very fortunate to have had the opportunity to paint and remodel at the Pentagon, Smithsonian, and even the White House, to name a few.  Most recently, we installed new tile floors with the FDA. 
My Pledge to You, Our Customer
We understand that there are many painting companies in Frederick County to choose from.
As you also might have experienced, many do not provide the quality of professionalism you expect and deserve.
It is easy to type words like reliable, professional, fair prices, great communication, prompt, response, and if you are not familiar with our painting and handyman work, you might say "yea, yea, yea."  I understand, so please take a look at our reviews on the internet.
We have hundreds of reviews, and most are from the last two years.  My Pledge to you is to be all those words listed, and if for some reason you are not happy, please call me on my cell phone 703-899-2408