Klappenberger & Son - Your Garage Floor Epoxy Contractor
Schedule Your Free Quote Today
Klappenberger & Son - Your Garage Floor Epoxy Contractor
Schedule Your Free Quote Today
Your Garage Floor Epoxy Contractor
Klappenberger & Son is your go-to garage floor epoxy contractor.  With over 30 years of experience, we can recommend various finishes to make your garage feel special.  And after a long day at the office, who doesn't want to pull into a freshly painted garage with an elegant epoxy coating on the concrete. 
In addition to our range of home improvement services, we offer custom epoxy flooring finishes and painting services. 
Epoxy flooring has been a tried and true, affordable flooring solution for commercial spaces for decades. In addition, custom residential epoxy finishes are growing in popularity.
As a result of our 30 years of experience, we have developed best practices that ensure the longevity of the epoxy paint on the garage floor.  In addition to the job being done properly it is important to also know what it will cost.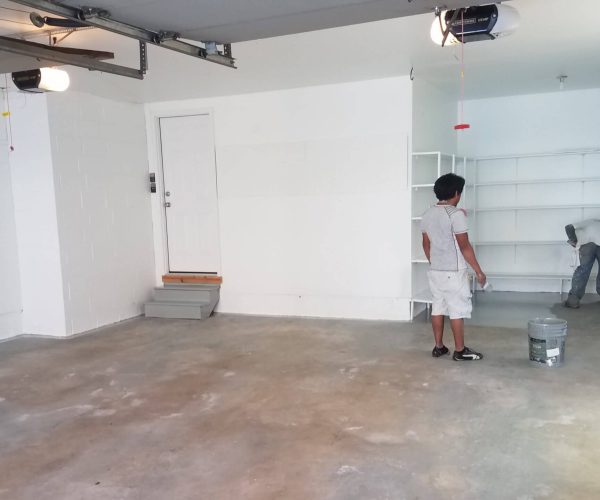 Is There a Garage Floor Epoxy Contractor Near Me?
                                     Florida   –Garage Floor Epoxy Contractor Near Me      
                    Aventura     Coral Gables    Miami Beach    North Miami      South Miami      Doral   Dade County       Fort Lauderdale       Broward County                                                       
                                                                         Maryland                           
     Annapolis   Baltimore County     Clarksville    Bowie    Columbia     Clarksville   Columbia    Ellicott City   Frederick   Nottingham     Owings Mills                                                                           Potomac      Silver Spring     Towson      Westminster 
                                                                    Northern Virginia
         Alexandria    Annandale      Arlington    Ashburn     Fairfax     Herndon  Leesburg    Mclean    Springfield     Chantilly        Loudoun County  
                                                                      Washington DC 
               Chevy Chase     Georgetown     Adams Morgan      Columbia Heights    Palisades      Northwest      Northeast       South East  
How Much Does It Cost to Epoxy a Garage Floor?
The cost for painting an epoxy garage floor varies slightly based on the condition and age of the concrete.  
If your garage floor is new, it probably just needs to be cleaned with muriatic acid to open up the pores of the concrete. 
Unfortunately,  older garages may need additional cleaning to remove stubborn oils and grease.  In addition,  if there are cracks present, they will need to be patched as well.    Because of these unknown factors, the cost can vary, but the cleaning should cost around $300- $450 for a standard size two-car garage.
After cleaning the garage floor, etching the floor be also be necessary to ensure proper adhesion.  Cost $300.00
Epoxy coating on garage floors is two coats process.  Each Coat will need at least 24 hours to dry.  The labor and material cost is around  .50 cents a square ft. per coat, including labor and materials.  
Other Factors That Affect the Cost
In addition to the above listed basic costs, there are other factors that can influence the price.  These include:
Moving contents
Painting Stripes
Adding sprinkles
Additional clear coats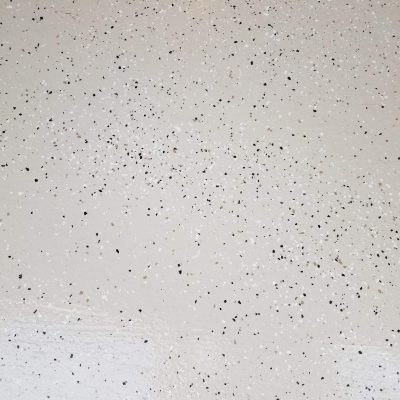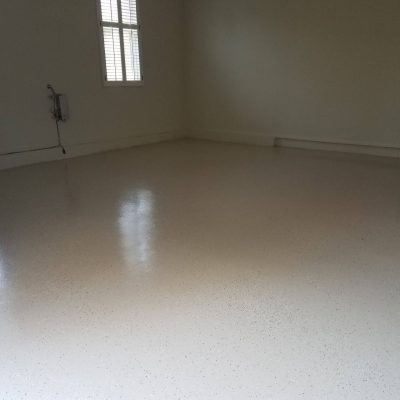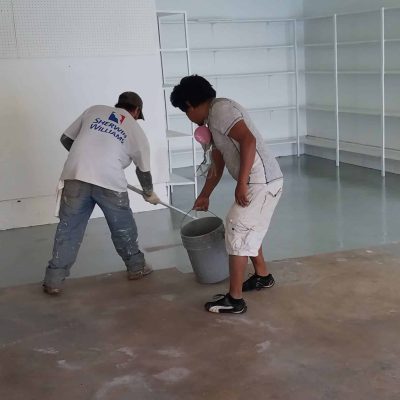 What Does It Cost to Epoxy a Garage Floor?
Epoxy flooring coatings have been popular for several reasons.  Firstly, it is very durable.  When done properly it can hold up to hot tires, oils and grease.
Secondly, it is relatively inexpensive.  Costing about $1.50 – 2.00 a square ft to prep and paint through a reputable garage floor painting company, makes it an ideal option. 
Finally, you will feel like a million bucks pulling into your epoxy garage floor.  I personally believe feeling like a million bucks every day for about $1,000 dollars is a good deal! 
Repair and patch chips, cracks and other damages in the concrete
Clean the surface area and remove all grease, oils, existing coatings, and other materials
Completely remove all dirt, dust and other debris
Grind the concrete surface to ensure it is smooth and level
Our Process of Painting Epoxy Garage Floors
To ensure the longevity of our epoxy coverings, we follow an exact process that includes cleaning the surface so that the epoxy materials will properly adhere to the concrete's surface.  Our preparation process includes: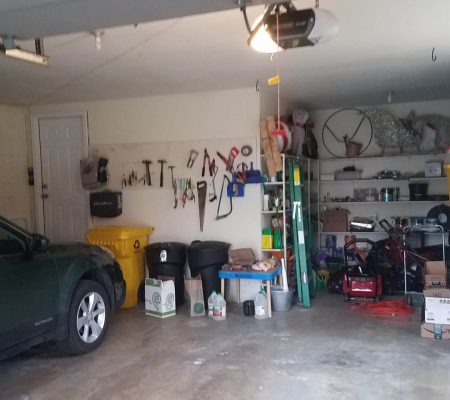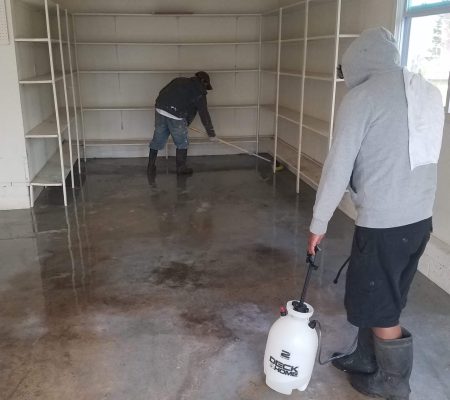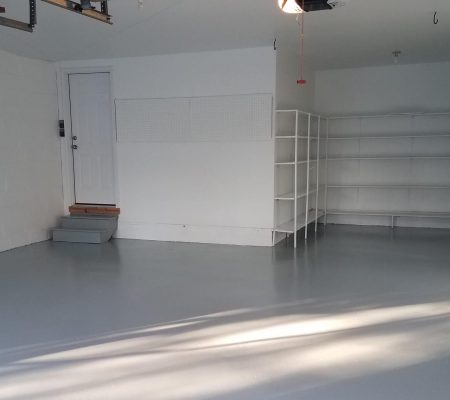 Want to know what it's like to work with us on your professional interior painting project?  Just ask our happy clients!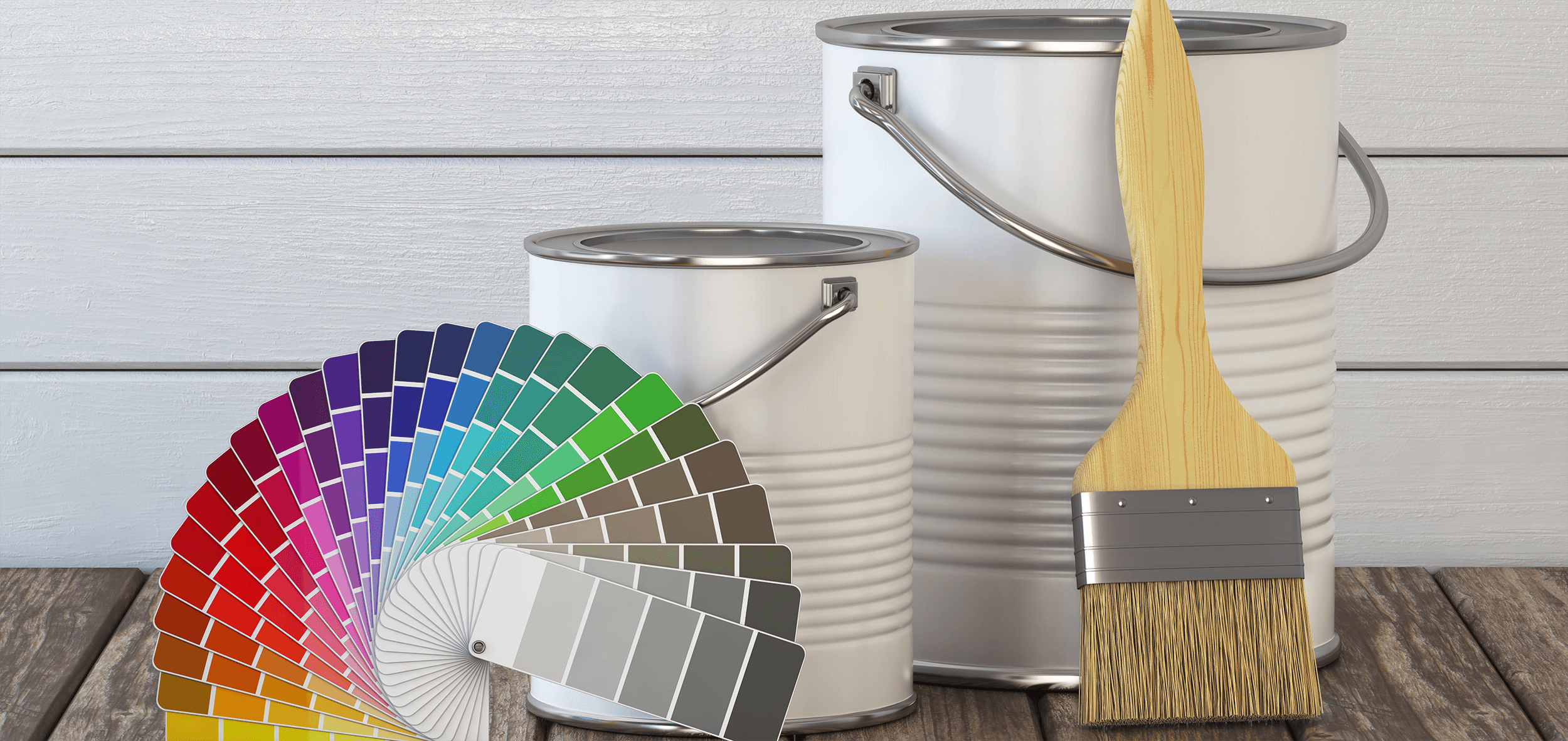 John Carpenter
Google Reviewer
I needed three rooms painted. I couldn't be happier with the personal response from their front office and the professional and experienced job done by the painters.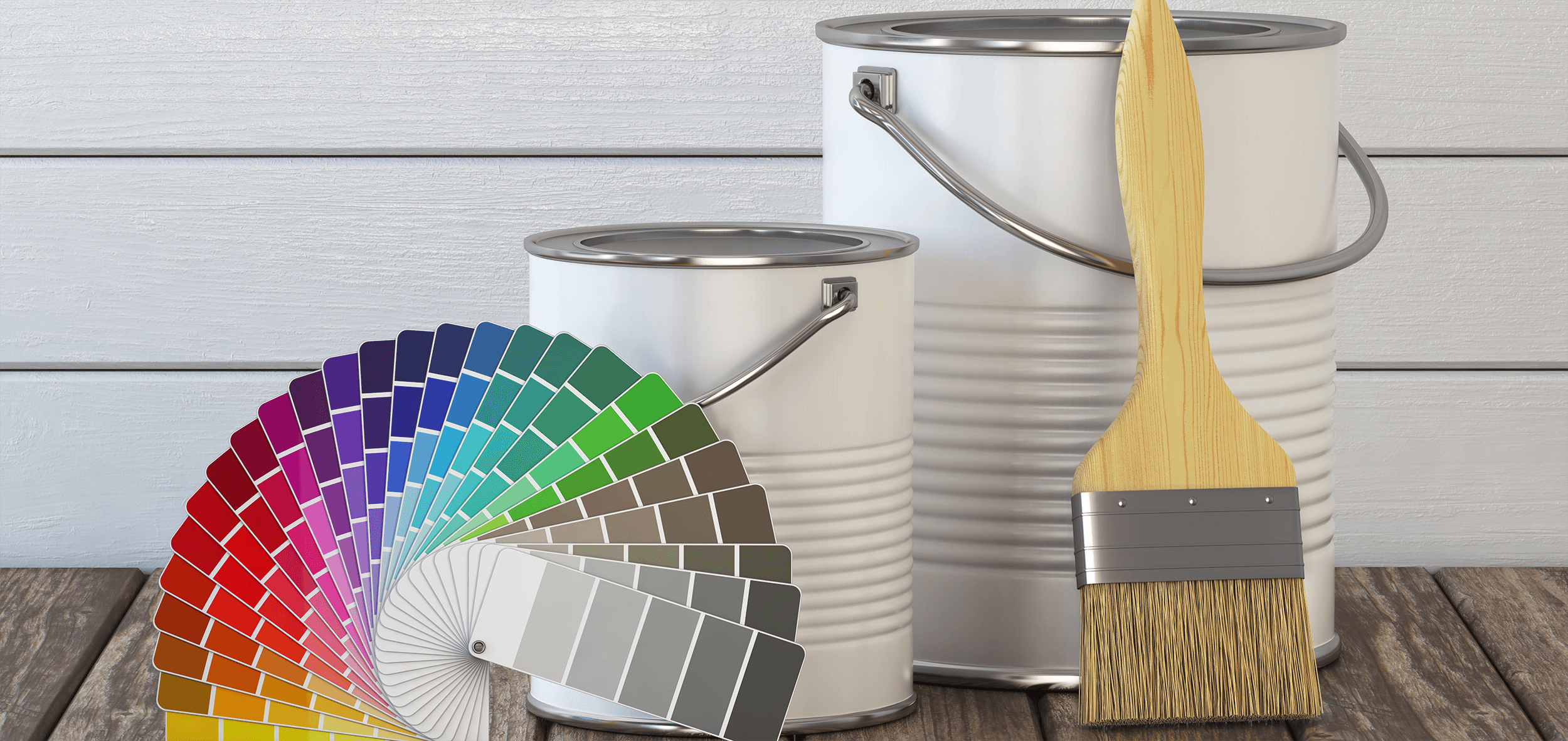 Deborah Gomes
Google Reviewer
Daniel is always my first call for painting and handyman services. He is professional, prompt, and he provides me with a detailed and itemized estimate.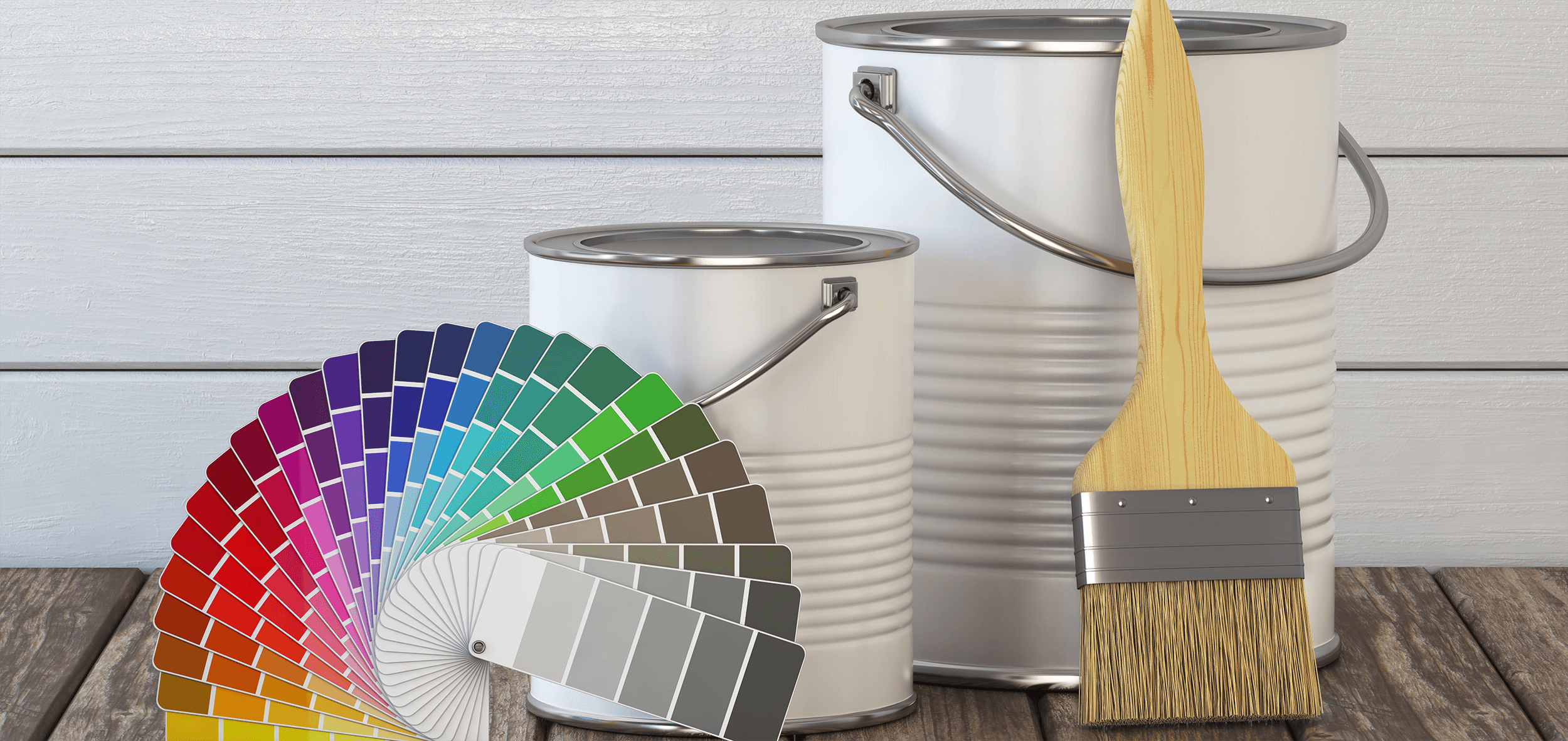 Rachel Grice
Google Reviewer
Every day Arturo's team was on time. I was very impressed with the final paint job and the work ethic of the crew. I feel they went above my expectations and would hire again. All crew adhered strictly to COVID guidelines and wore masks the entire time. I truly enjoyed working with Arturo.
Why Choose Klappenberger & Son For Your Garage Floor Epoxy Application?
Whether you need garage epoxy painting services in Maryland, Virginia, DC, or Miami FL, we have you covered. 
Regardless if you want to turn your garage into a functional semi-finished space, or a minor facelift, we will be happy to advise and assist!