When Is The Best Time To Paint In Atlanta?
The answer may surprise you! Read On Below
  When is the best time for painting the exterior in Atlanta?  The answers might surprise you.
The best time to paint your home is when the:
The moisture content that you are painting is below 16%
temperature does not drop below 35 degrees for 24 hours
quality/premium products are being used.
Cold Temperatures Can Cause Problems For Painting the Exterior In Atlanta
Atlanta falls under the garden zone of 7B -8A.  This means the temperatures can get as low as 5-15 degrees Fahrenheit.
If temperatures are going to fall to 36 degrees within 24 hours, it would not be a good time for painting the exterior in Atlanta. 
A fresh coat of paint should dry for 24 hours at a temperature above 36 degrees.  If not, it can prevent the paint from adequately curing and lead to chipping and peeling.
In the summer, avoid painting in direct sunlight during the hottest parts of the day.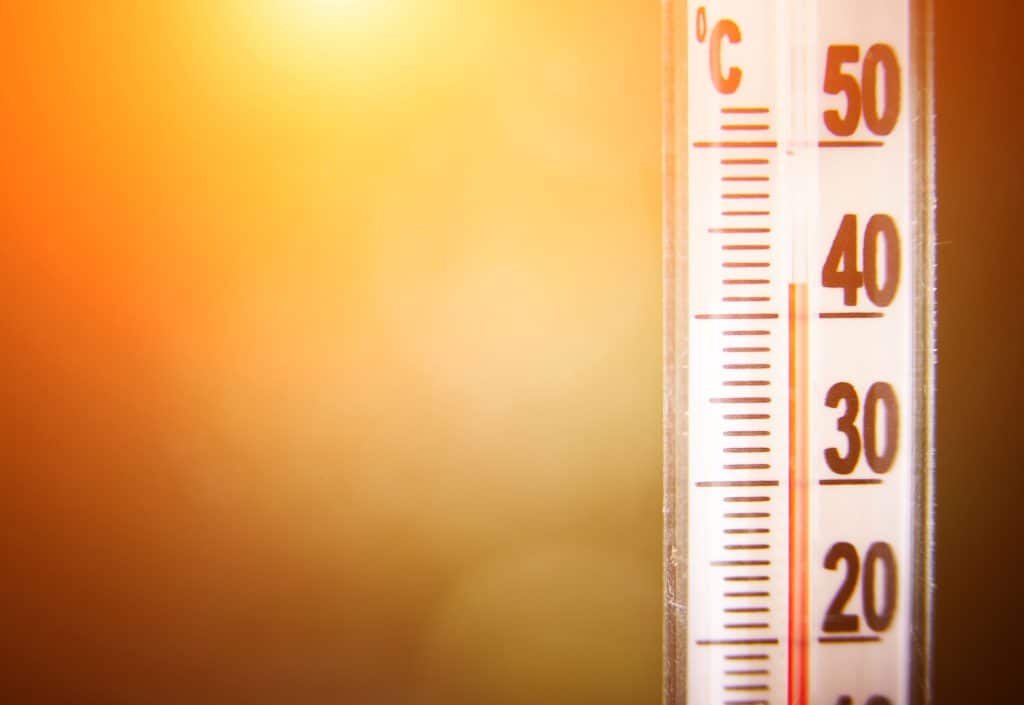 Moisture is the Most Likely Cause of Paint Failing
If the paint is peeling, the culprit is often caused by moisture.  
If the moisture content of the wood is above 16% when the wood is painted, it can lead to the paint peeling.  The best way to avoid this problem is to buy a moisture meter for around $30.00 and measure the moisture content prior to painting.
The problem with painting over damp surfaces is the sun rays will eventually pull the moisture out and if the paint does not have the flexibility or ability to allow the moisture to escape it peels or bubbles.
Older paint over time loses its ability to flex and becomes more brittle like our own skin. If moisture gets behind the old paint and the sun's rays start drawing the moisture out the paint cracks.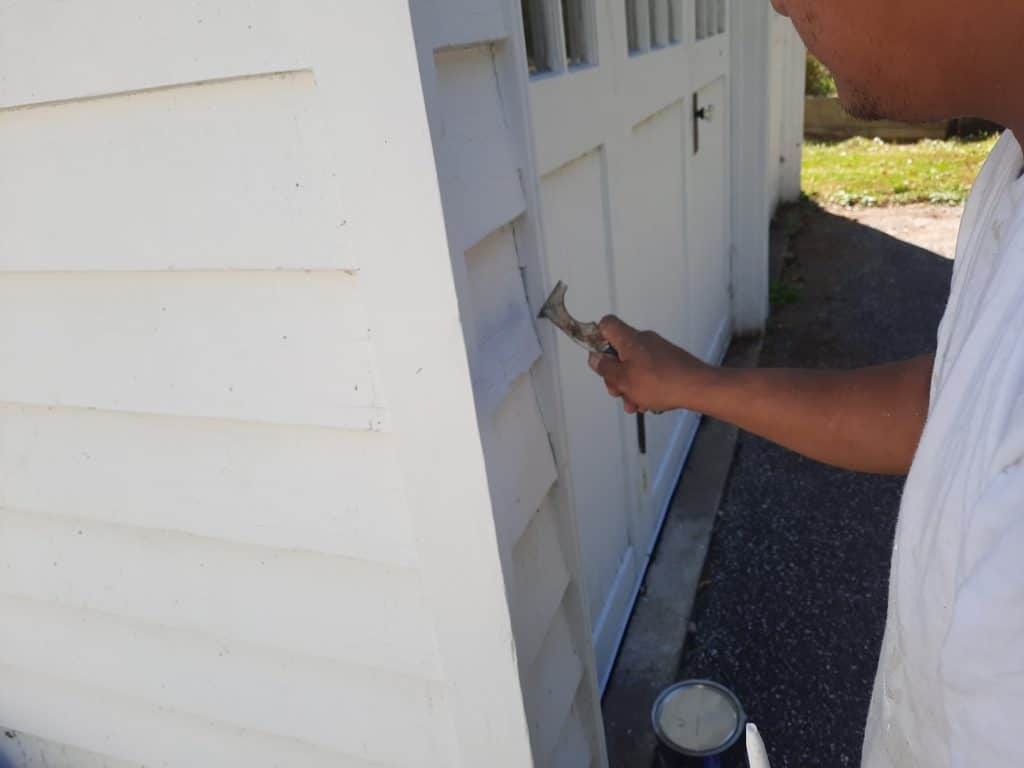 Solutions to Afternoon Showers
Even when conditions are suitable for painting, it doesn't mean a summer pop-up thunderstorm can't screw everything up.   The solution is to use a product such as Lattitude.  This Sherwin Williams product develops resistance to rain or dew in as little as one hour.  
Paint Manufacturers like Sherwin Williams and Benjamin Moore have chemists who are constantly developing better paints with more outstanding qualities. 
Quality paints such as Ben Moore Aura or Sherwin Williams Rain Refresh will significantly improve the paint job's longevity. 
When deciding when is the right time for painting your home in Atlanta, you just need to consider the temperature, current moisture content in the substrate, and any rainfall in the next 24 hours. 
Need help painting in Atlanta? Enter your name, email, and phone number in the form, and we'll get in touch immediately to schedule your FREE Estimate.