Finding A Reliable Painting Contractor In Florida
Now You Know A Reliable Painting Contractor In Florida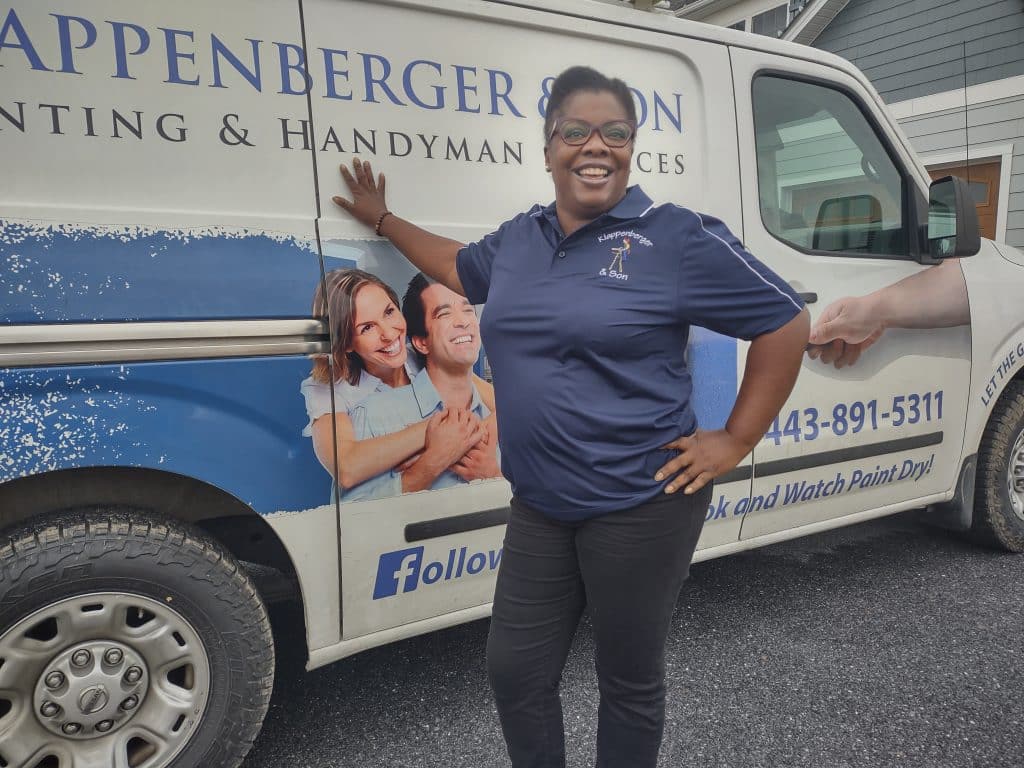 Working with Klappenberger & Son is easily one of the best decisions you can make when painting your home or business. For over 30 years, we have been known for our quality painting services in Florida.
It's as simple as scheduling a free estimate and signing a contract with the Klappenberger and Son painting contractors in Florida, which I wish we could say about the rest of the house painting industry. 
If you call five painting contractors and ask for an estimate, you'll be lucky to get two of them to even show up! Furthermore, you'll most likely only receive one who provides a written estimate.
We Want To Provide You With A Quick, Stress-Free Painting Project
Klappenberger & Son understands the shortfalls of the painting and handyman industry. Therefore, we have taken steps to establish a smooth process from scheduling the estimate, to the final walkthrough.
Once you fill out the "Get A Quote Now" form on our website, you can schedule an estimate at Calendly.   
We like to learn about you and your project when we give you an estimate.
Understanding your needs allows us to recommend the proper materials and processes to provide you with the quality painting services you deserve.
Not all painting jobs are the same, and we're here to make sure you get a painting quote specific to your individual needs.
Whether you are selling your home or painting it for the first time, our painting services in Florida will provide you with the quality painting results you deserve without breaking your budget.
Not sure which color to choose? 
We can help you with that, too! Klappenberger & Son can provide our professional opinion and color charts of trending colors.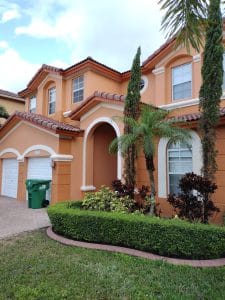 What Do You Expect From A Painting Contractor In Florida? Timeliness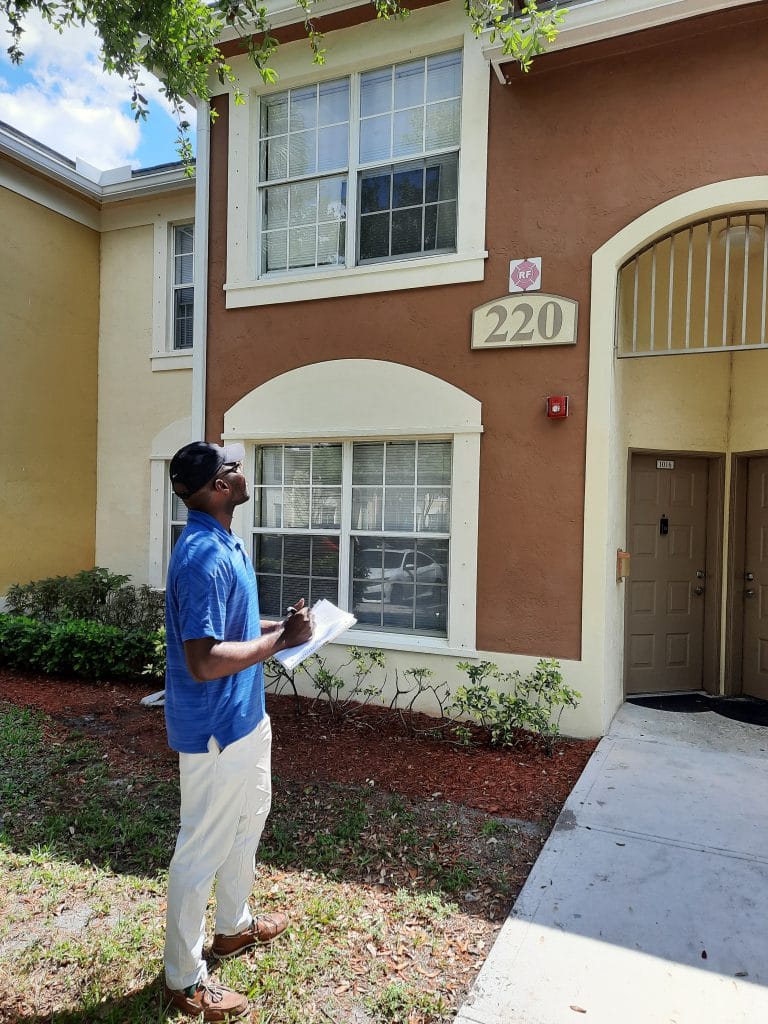 Our turn-around time for giving estimates is typically between 24-48 hours. Due to the complexity, proposals for more significant remodeling jobs can take longer. When we leave the estimate, you will know when you can expect a finalized proposal – that's our policy.
Do you have a specific timeline for your painting project? We can work with you to provide quality painting services in Florida that fit within your timeline.
"I need to get this started quickly. What does your schedule look like?"
We are usually busy, but we can always make time to get your project completed.
Once we begin the project, our mission is to leave your home the way we found it. Protecting floors and furniture with drop cloths in areas where we are working is the first step to respecting your property. We ensure that our work areas are clean throughout the painting process and at the end of each day.
What Else Do You Expect From A Painting Contractor In Florida? Communication
"When communication is poor, mistakes will occur."
Whether you need a painting contractor in Miami or Fort Lauderdale, we will keep you up-to-date throughout your painting project.   
Our daily communication keeps any problems small and easy to extinguish.
Whether you prefer texts, emails, phone calls, or face-to-face meetings, we encourage extra communication. 
Being proactive and informing you of progress or issues ensures that you will be thrilled with the result for years to come.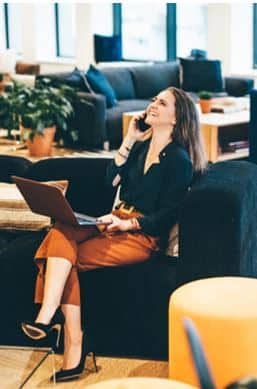 "Can I Add Handyman Tasks As Well?"
Have you come across anything else with your project that you'd want us to handle that isn't covered by the original contract?
We can take care of that!
We have a team of specialists with a wide range of skills, including kitchen and bathroom remodelers, painters, and drywallers. Minor repairs are typically done by the hour, but large projects generally demand flat fees.
"Getting billed by the hour scares me." We understand. I think you will like our system:
Estimate the time for the additional work and do not exceed it unless given verbal and written permission.
We don't charge for our time until we start the project.
A timesheet is left in an agreed-upon location describing what was completed each day and how much time was spent.
We clock out for lunch breaks and any tasks not relevant to the additional work.
Our clients have had a great experience when we use this four-pronged method. There are no unpleasant surprises as a result of this approach.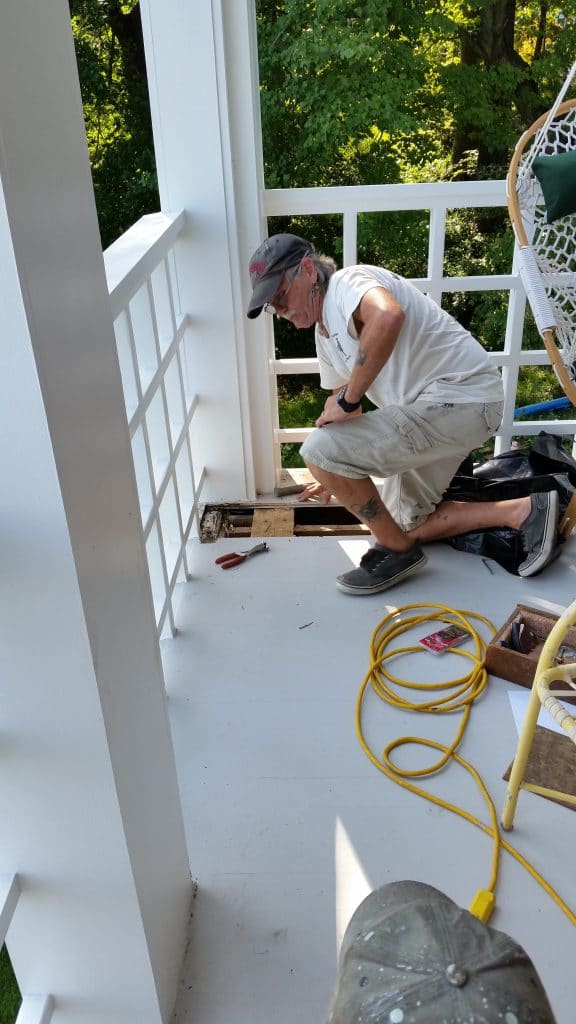 The Final Project Walkthrough – Let Us Know What You Think
The final project walkthrough is an opportunity for us to show you the completed work and make sure that you're happy with it. This is where you may double-check that everything was completed according to your requirements in your contract.
We want you to be completely satisfied with our services, so if there's anything that you're not happy with, please let us know. We'll do our best to make it right.
It's been our experience that the vast majority of clients are thrilled with the final results of their painting project. We hope that you'll be one of them!
 Is The Project Work Guaranteed?– Absolutely!
Working with Klappenberger & Son provides several benefits that other painting contractors in Florida do not offer. We take pride in excellence, and we don't tolerate flaws, so we back up our work with a warranty. Our warranties range from 5 to 10 years, depending on the job. Check out the terms of our warranties to see for yourself!
The Price Is Fixed - No Surprises Here
Working with Klappenberger & Son in Miami gives you many advantages that other painting contractors do not offer.
We understand the frustration you would feel if the paint started peeling off in just a few years. That is why we offer some of the longest warranties in the industry.
Whether you are moving into your brand new forever home or have a historic restoration home, the warranty pays for itself and gives you peace of mind.
Our work is typically  warrantied between 5-10 years when we prime and apply two finish coats. Check out the terms of our warranties to see for yourself!
No Surprises Here – The Price Is Fixed
Painting contractors frequently quote a low price and then find a way to raise it. We don't play that game at Klappenberger & Son. Our pricing will not change as long as the scope of work has not changed.
Klappenberger & Son - Your #1 Choice For Professional Painting Services In Florida
When you are painting your home or business, only the highest quality painting services in Florida will do. You want to be sure that the painting contractors you hire meet your expectations and deliver on their promises of quality painting services. With our 30 plus years of experience and our best practices applied, we believe that working with our painting contractors in Florida will be a wise choice.
Get started with a quote for your painting project today!
We appreciate your business very much!