Full-Service House Painters in Brevard County
Let your home's transformation start with us!
Enter your name, email, and phone number in the form, and we'll get in touch immediately to schedule your FREE Estimate.
Your Dream Home, Our Expertise: Klappenberger & Son Delivers
Are you ready to transform your home into your dream oasis? Look no further than Klappenberger & Son! With over 30 years of painting and carpentry experience, our talented house painters in Brevard County will work tirelessly to help you achieve your dream home. From interior painting to exterior painting, carpentry services to pressure washing, we have the skills and dedication to bring your vision to life. Let us help make your dream home a reality today. Remember that with Klappenberger & Son, your house painting needs are in good hands.  Since 1989, we have been making homes the envy of the neighborhood – call us today!
We Are Your Reliable House Painters In Brevard County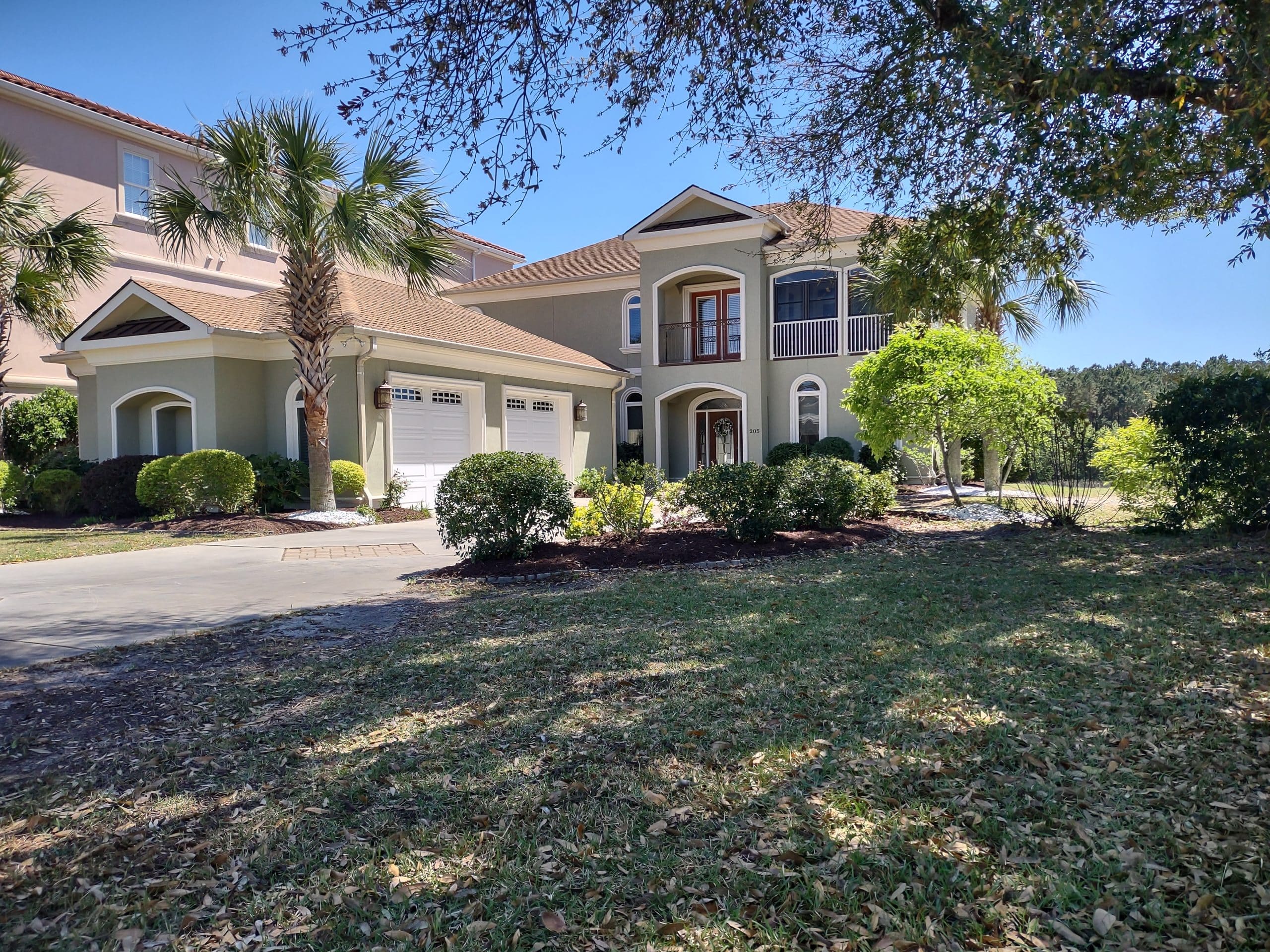 Exterior House Painting
Our skilled team guarantees the highest quality paint job for the exterior of your house. We use top materials and provide surface preparation, damage fixing, and careful paint application. Our work comes with a warranty and is guaranteed to satisfy, so give us a call to schedule your project.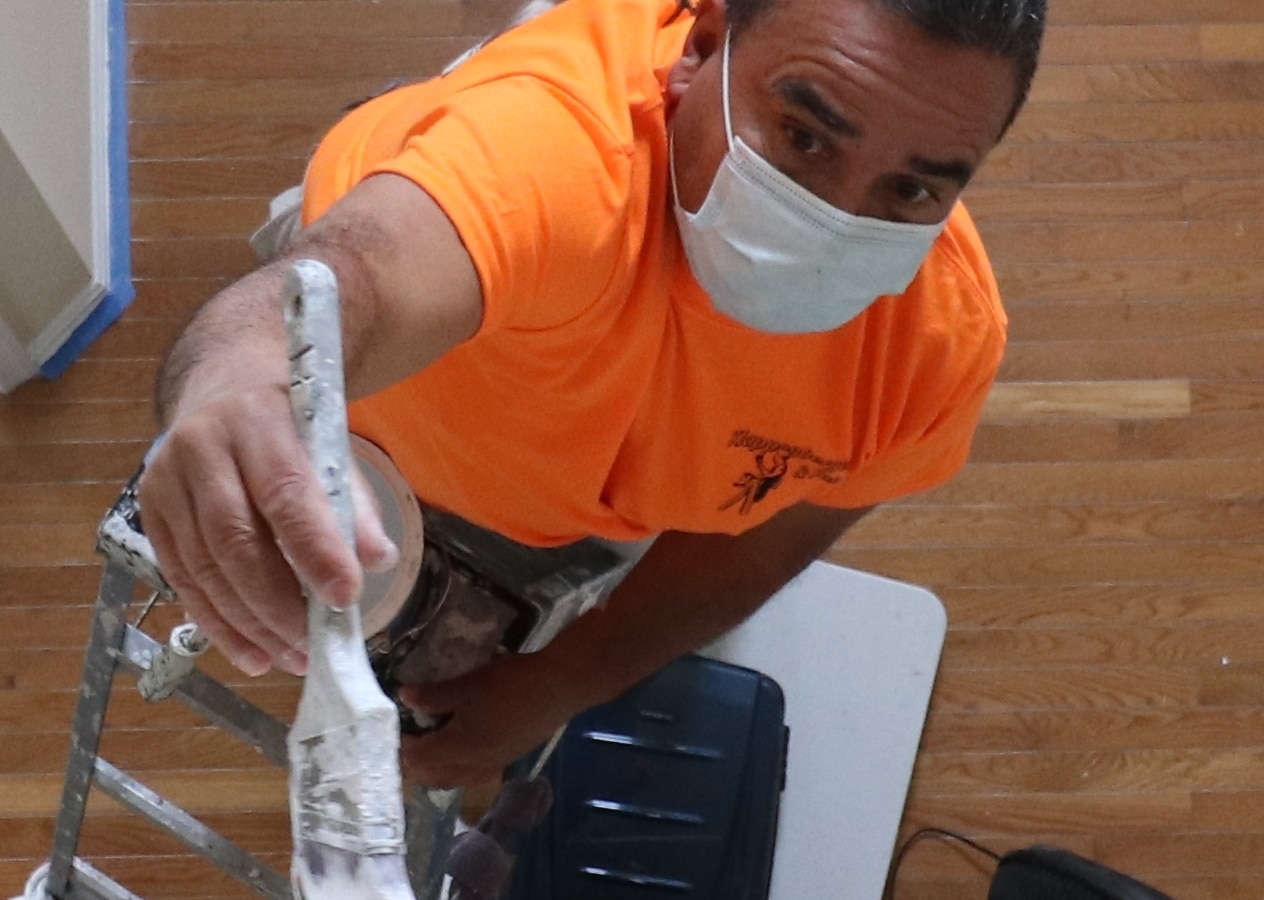 Interior House Painting
Klappenberger & Son: over 30 years of experience providing supreme customer experiences and exceptional interior painting services. With 40,000 happy customers and a 10-year limited warranty, trust us for your painting needs. Choose us and experience true customer care.
Our Services Go Beyond Painting
At Klappenberger & Son, we don't just paint houses; we bring them to life! We are confident in our ability to transform any home into a true masterpiece you will love whenever you look at it. Our team of skilled house painters in Brevard approaches each project with unwavering commitment, striving to achieve excellence in every detail.

We know that your home reflects your personality and style, so we offer a range of custom interior and exterior painting services to help bring your unique vision to life. It doesn't matter if you need to update your two-story foyer or refresh your bedroom; we make the entire process effortless and seamless.

With Klappenberger & Son, you can trust that you're working with painting experts who are committed to delivering exceptional results that you will cherish for years to come. Let us help you turn your house into the beautiful home you've always dreamed of!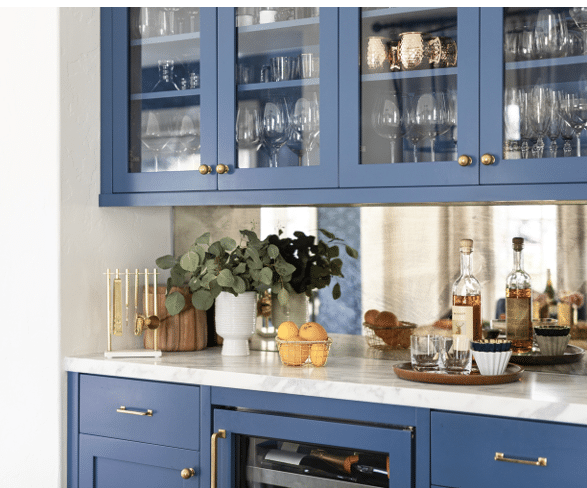 Kitchen Cabinet Painting
Klappenberger & Son guarantees a superior factory finish with our 5-year warranty against chipping and peeling. Trust us for exceptional results and protection for your investment. Choose Klappenberger & Son for all your painting needs!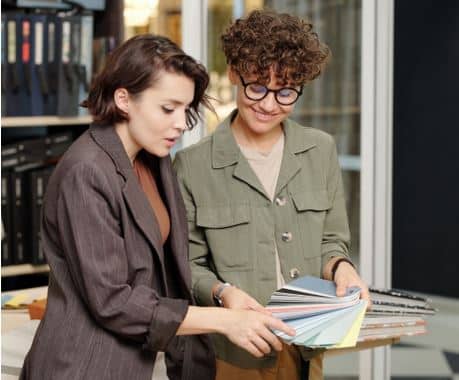 Color consultation
Klappenberger & Son can assist with helping you find the colors that create that Ahh look! We understand that in the end, getting the right color is just as important as the functional benefits that paint offers.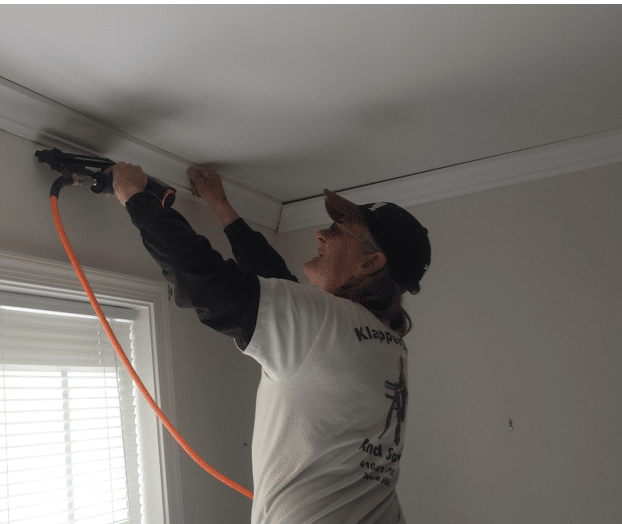 Carpentry Services
Do have rooms in your house that are a bit bland and could improve by adding additional molding? We can install barn doors, crown molding, and shiplap siding. If you can describe what you want, we can probably make it!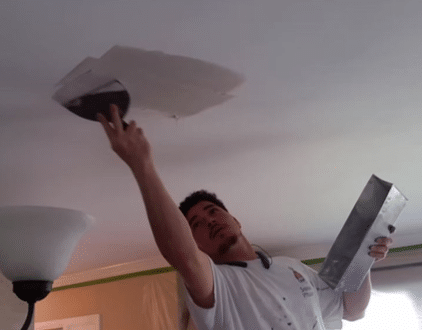 Drywall Experts
The ability to patch a drywall repair and have disappear after painting is a true skill. Whether you need level four or five finishes, we have the techs to do it. From drywall repair work to installation of full sheets, Klappenberger & Son has expert drywall finishers.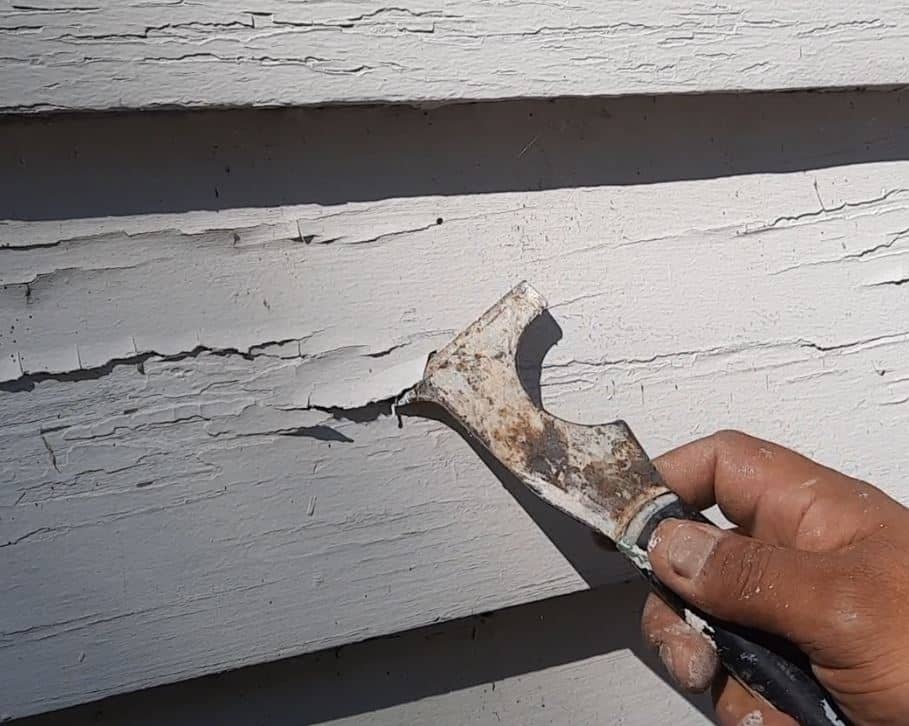 For pre-1978 home projects, safety is key. Our RRP-certified contractors at Klappenberger & Son prioritize homeowner safety and follow EPA regulations on lead-based paint. Our team follows safety protocols to ensure each project is safe and compliant.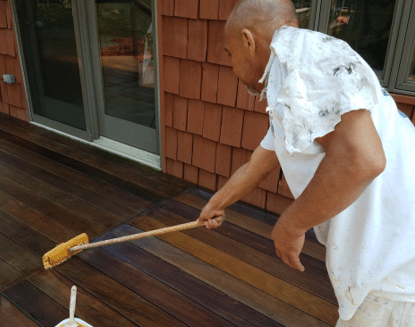 Deck & Fence Sealing
Is the deck or fence looking a bit faded and worn? Our professional house painters in Brevard know how to rejuvenate wood surfaces regardless of what kind. Please get in touch with us today to schedule a consultation and bring new life to your outdoor area.
Power Washing
We have the best house painters in Brevard County, and they know how to power wash your house so as to not cause any damage.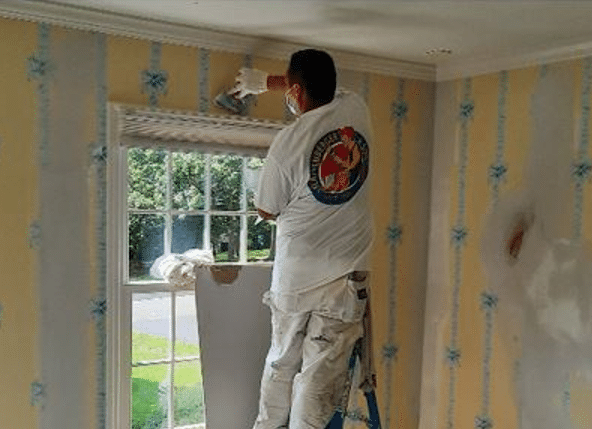 Wallpaper Removal
Do you have dated wallpaper. Sometimmes it is a candidate for painting over and other times it needs to be removed.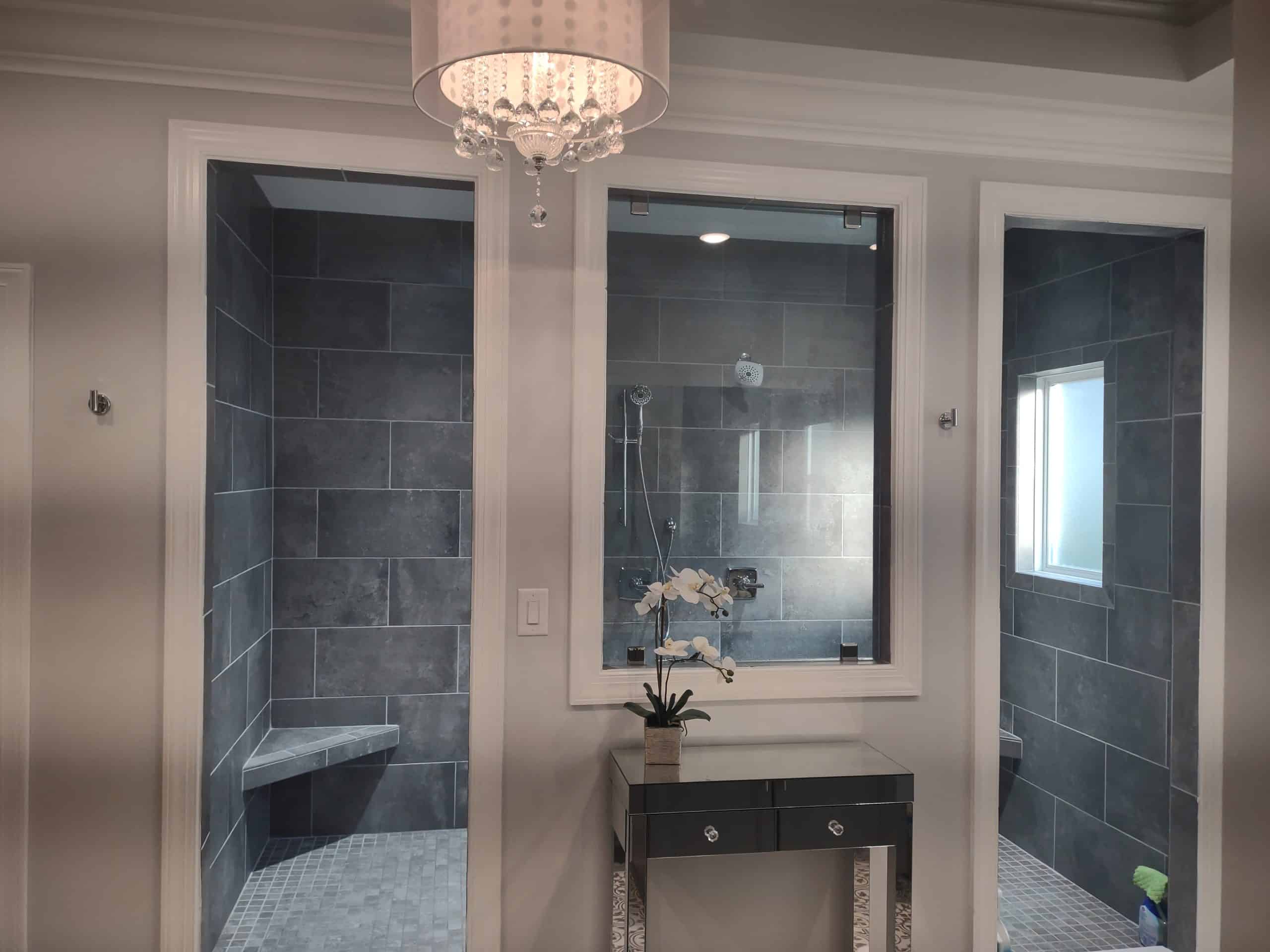 Remodeling
Whether you need a kitchen, or bathroom remodel, we have the expertise to do the job within your budget.
We take the risk out of hiring a painter with our extra-long warranties on most of our work.
Year Warranty on Exterior and Kitchen Cabinet Painting
Year Warranty on Brick and Hardy Board Painting
Year Warranty on Interior, Stucco and EIFS Painting
Over the course of the past three years, I have been privileged to make use of the services of the Klappenberger & Son painting company on several occasions. As a result of my dealings with them and their quality workmanship, it is with great pleasure that I am able to say they are the best in the business when it comes to interior painting and taking care of routine handyman work around the house. Throughout this time, I have come to understand and appreciate the fact that Klappenberger & Son are second-to-none when it comes to reliability, responsiveness, and their unwavering dedication to ensuring that customer satisfaction is always top of mind. Their expertise in their craft and commitment to providing a high-quality customer experience has been consistently evident, and I would unreservedly recommend their services to anyone looking for top-tier painting and handyman assistance.

Bring Your Vision to Life with Klappenberger & Son's Painting Excellence
Are you ready to transform your home into a stunning masterpiece? You can look no further than Klappenberger & Son for expert interior and exterior painting services. 
Our experienced, detail-oriented painters are committed to bringing color and life into your living space. With our help, you can create a beautiful, inviting atmosphere that reflects your unique style and preferences.
Whether you want to add some brightness to a single room or transform your entire home, we have the skills and expertise to make your vision a reality.
Don't wait any longer to give your home the makeover it deserves! 
2023 Painting Recent Jobs of Klappenberger & Son!
Frequently Asked Questions (FAQ)  
How much does it cost to paint a house? 
We have developed an online painting calculator that, with a bit of info from you, will give you an idea of what it will cost, excluding prep work.  In addition, we also have a page that provides insight into what it costs to paint kitchen cabinets, exterior painting, and handyman services. 
What sheen should I put on my walls, ceiling, and trim?
Twenty-five years ago, if you wanted washable paint, it needed to be a semi-gloss.  Now, there are washable flats and matte finishes that have fantastic durability.  The most common choices are flat for ceilings, semi-gloss for trim, and flat, matte, or eggshell sheen for walls.
What are the trending colors for 2023 and beyond?
For about a decade, grays were the go-to color.  In 2023 and 2024, we see it grow from dark blues, peppercorn black, and lots of natural muted colors.  Click here for actual color samples from national designers. 
What is the best brand of paint to use on kitchen cabinets? 
The last thing you want to do is have your cabinets painted and find the paint scratches off in just a few months.  Ben Moore's best four paints we have tested are Ben Moore Advance, Command, PPG Ultralast, and Behr Dynasty.  Check out Who Has The Best Kitchen Cabinet Paint for a detailed report. 
What type of warranties do you offer?
Klappenberger & Son offers some of the most extended warranties in the industry. We offer a 10-year warranty on interior painting, a five-year warranty on kitchen cabinets, and a 7-year warranty on exterior painting most exterior surfaces.  Wood and horizontal surfaces are excluded.   Details of Klappenberger & Son painting Warranties.
Can I buy the paint and only pay for labor?
We can acquire paint products at much lower prices because of our purchase quantity and relationships with paint suppliers. In most cases, it will cost more to buy your paint. If you still prefer to purchase your paint, it is up to the independently owned and operated Klappenberger & Son franchisee you are working with, so this is something you should bring up as you plan your painting project.
We Proudly Use The Following Paints