Interior Painting In Melbourne
Established in 1989, We Offer A Ten Year Warranty For Interior Painting
Whether you are looking for an interior painting company in Melbourne or anywhere in Brevard County, Klappenberger & Son has you covered.
With over three decades of experience, we have developed best practices and generous warranties on our services—for example, a five-year warranty on painting kitchen cabinets and ten years for painting over wallpaper.
We are confident in our processes and believe you will be happy with our results.  But I know talk is cheap, so please read our reviews and see for yourself.
Our Superior Interior Painting Policy 
We want the process to be as easy and seamless as possible for your interior painting in Surfside.
First, it starts with showing up on time for the estimate and emailing a quote back to you in 24-48 hours.
Our process starts when we arrive at your home -promptly.
Secondly, cleaning up at the end of each day and discussing if and where we can leave the supplies.
Thirdly, doing exactly what is on the proposal and not taking shortcuts.
Finally, whatever the quote is for, that's what the invoice will be for. 
As long as nothing was added or subtracted you can rest assure our price is fixed.  
 Successful Interior Painting Project In Melbourne Starts With Communication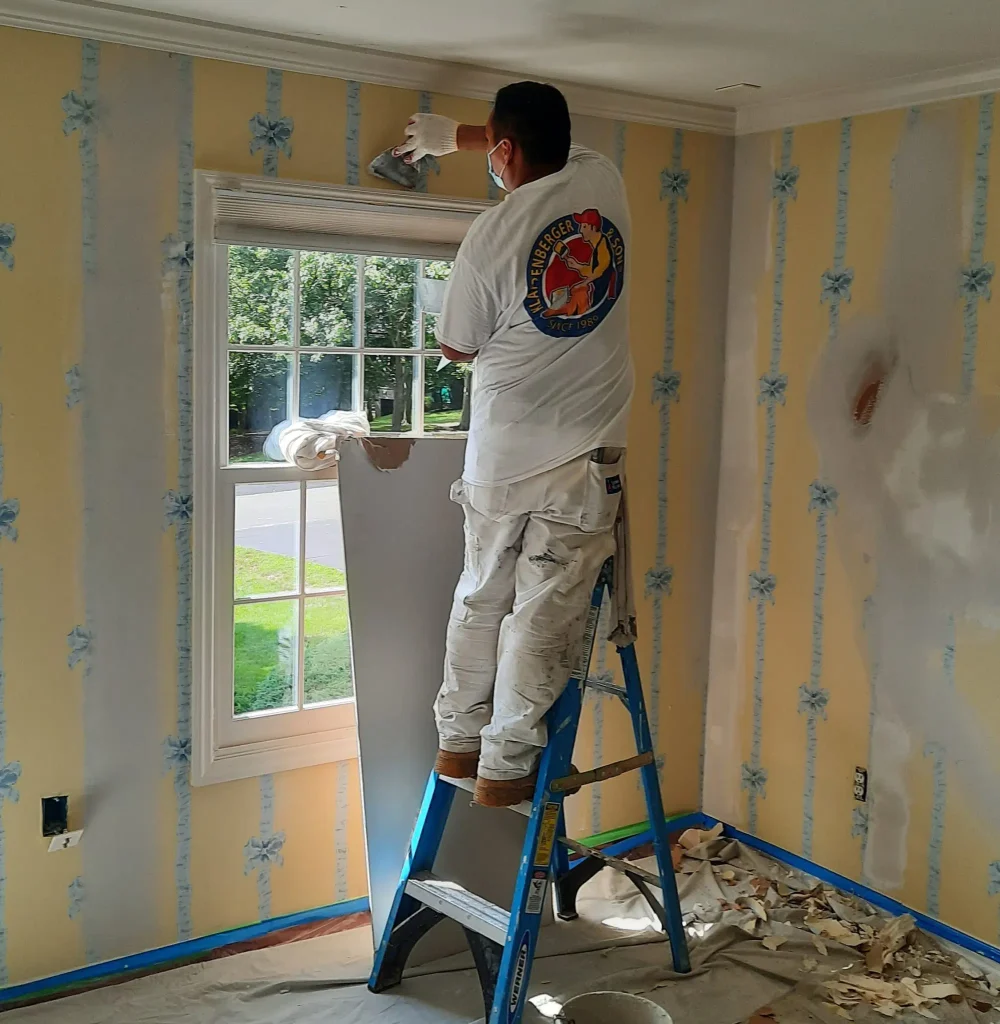 Communication
Communication breakdown is the number one reason for problems. 
Having the estimator be the project manager also helps elevate communication problems.  
In addition, if the project manager is not there, the lead painter speaks fluent English.
Interior Painting In Melbourne:  Rolling Out Our Best Practices
Communication includes listening to you and discovering your needs.  Are you looking for durability and high-quality finishes that will last years, or are you looking to freshen up the house and sell?  
Discovering what you want allows us the opportunity to suggest the right products for you!
                        We Will Help You Choose The Right Paint
Picking the right paint for your project can be tricky.  However, we have an advantage over other interior painting companies.  We have taken the time to test over sixty different interior paints!
These paint tests measure and compare the paints:
Coverage
Workability
Washability
Durability
Self-priming
Ability to touch-up
          Choosing The Right Color For Your Interior Painting In Surfside
We were stuck in the light gray spectrum for the most popular interior painting colors for about six years or so.  Fortunately, we are moving out from the grays and into some new 2022 colors. 
Tips For Picking The Right Colors For Interior Painting
Color adds interest to a room.  But the color doesn't have to come from the paint.
The picture on the right has its walls painted with neutral color from PPG Transcend.  There needs to be a splash of color added, and the throw pillows provide it beautifully.  In contrast, the room would look dull if we were to take the throw pillows from the sofa in the left picture and replace them with the one on the right.
Interior Painting in Melbourne Includes Respecting Your Home
Before a can of paint is opened up in your home, we cover the floors and furniture.
Secondly, when we sand spackle repairs, we use a vacuum attachment that collects 90% of the dust.  
Our interior painting best practices include using a vacuum attachment when sanding and using the most flexible spackles so those cracks don't come back.