Let your home's transformation start with us!
Enter your name, email, and phone number in the form, and we'll get in touch immediately to schedule your FREE Limewashing Estimate
What Exactly is Limewashing?
Limewashing has become increasingly popular and there are many good reasons to use it over painting brick.  
First, limewash is just hydrated lime in a powder form mixed with water.  Do not use dolomite lime or garden lime.
The hydrated lime mixed with water bonds the brick and still allows the brick to release moisture.  If you want to paint brick, just be aware that after multiple coats are applied, the water can get trapped behind the brick, causing it to peel.  This is not the case with most paints but not all paints Romabio has a breathable paint, called Masonry Flat,  that allows the moisture to escape. 
If you prefer to buy a limewash already made, Romobio is a product we like and trust.  More on that later.
Limewashing is truly a remarkable technique and it's worth explaining in detail. Not only is limewashing a cost-effective option for homeowners, it's also environmentally friendly, as it relies on natural materials to create a beautiful and unique finish. It also provides a protective layer to your brick surfaces that will keep bugs away and prevent peeling, making it an ideal solution for anyone worried about maintenance. What's amazing is that limewash is also weather-resistant, providing long-lasting durability, and it's entirely non-toxic too! So if you're wondering what to do when the limewash starts to wear off, it's simple – just add more! With all these benefits, limewashing becomes a top choice for homeowners looking for an economical, natural, and long-term solution for their home's exterior.
Easy to apply
Insect resistant
Durable
Won't peel
Seals brick
Can be recoated once curred as often as desired
There are very few downsides to using a limewash.
Can irritate skin
Can NOT be applied over paint
It can take days or even weeks to cure enough to apply a second coat.
Different Types of Limewashing
As the three examples show, a limewash can have many different looks.  The lighter look that allows the brick to be still visible is a one-coat process.  When using hydrated lime, you will need to add water until it has the consistency of whole milk. 
 Romabio comes in a paste and will still need water added.  In either case, you will need to add water and whip with a mixing paddle on the drill.  Do not attempt to mix by hand.  
The Masonry Flat and the Lime Slurry are painted, not latex or oil paints.  Instead, they are mineral-based.
Regardless of your chosen product, none need to be primed, and they are all very environmentally friendly.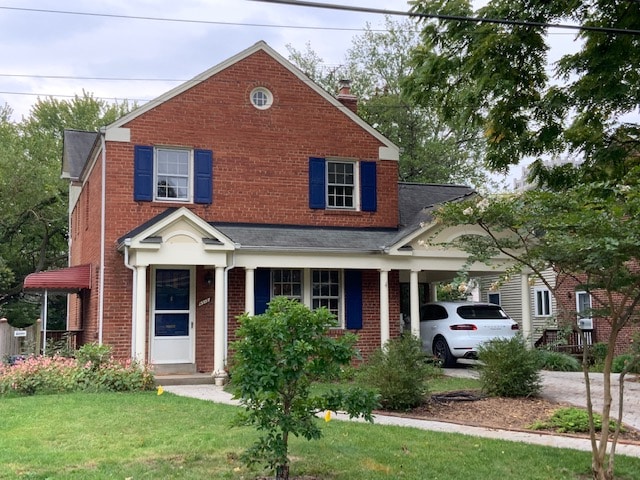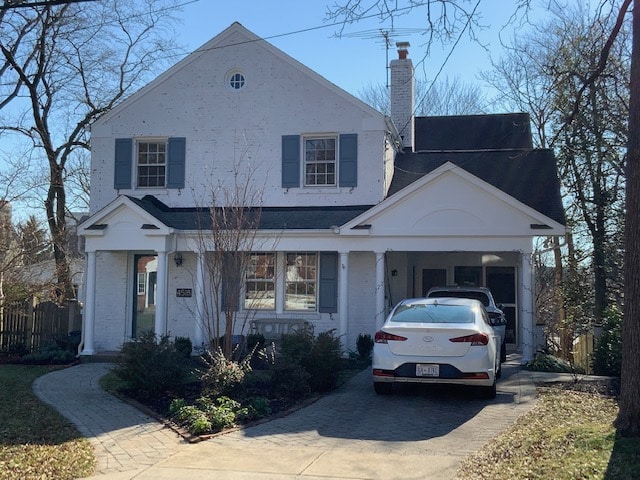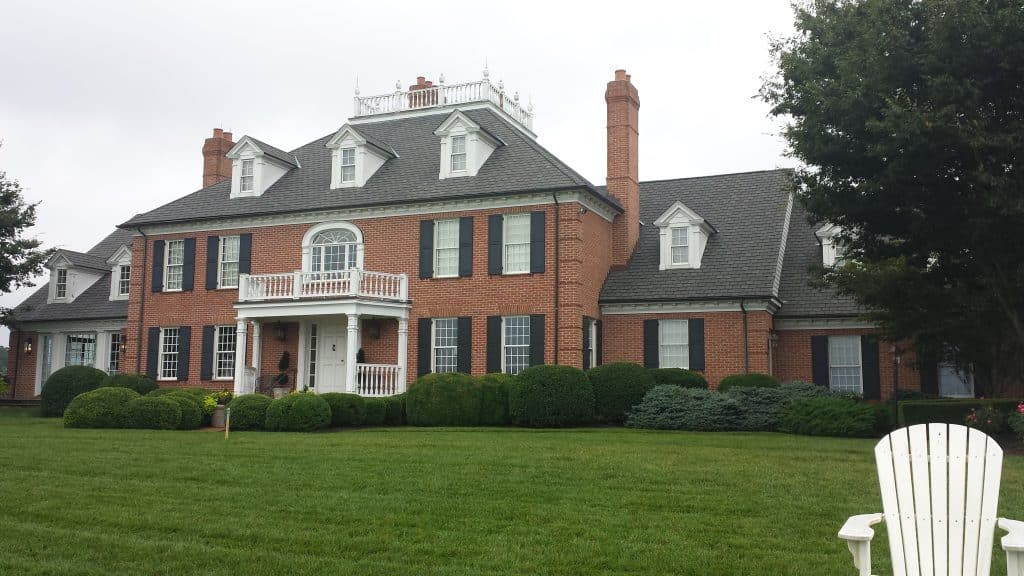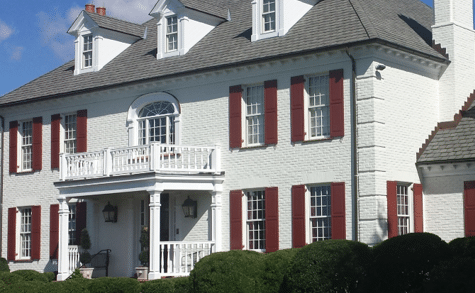 Romabio Masonry Paints are mineral paint technologies designed in Italy that have been proven to last and perform well. Their molecular structure is similar to that of brick and masonry surfaces, making them highly permeable with a perm rating of 70 or greater. This contributes to creating breathable wall systems that allow water moisture contained within a structure to diffuse outward without resistance, thus keeping your walls dry and avoiding structural damage over time. These paints also have excellent UV resistance and are naturally mold-resistant. When applied as a 2 coat system, we offer a 20-year guarantee against peeling or chipping.
Limewashing is a fantastic way of taking a dated brick on a home and giving it a brand-new look.  The fact that it doesn't peel, is UV resistant and fuses with the brick yet protects it makes it a much better choice for verses painting.  When you consider that limewash has a timeless look and even a romantic European look, it's no surprise that its popularity is growing.
Klappenberger & Son is a certified contractor for applying Romabio products.  If you would like a free estimate in having your brick limewased we would happy to do so at no cost.
Frequently Asked Question About Limewashing
Can I paint in direct sunlight?
It is not recommended during the hot summer days if you do wet the brick just before applying the limewash. 
What if I don't like the look?
There is about a 60-minute window of time that it can be washed off easily.  The lime calcifies with the brick.  If you don't like the look of the classico, the best option is to apply Romabio Masonry Flat. 
How do I touch up areas?
The Classico Limewash is a durable surface treatment that won't chip, peel, or flake off. It calcifies within the surface, providing a long-lasting depth of color that continues to patina based on weather elements. Touching up any areas that need it is very easy and can be done at any time. There's no need to repaint the entire surface – re-wet the dried area and reapply according to the application instructions. Keep in mind that touch-ups may require a greater dilution of Classico Limewash to ensure a seamless blend. To reduce the frequency of touch-ups, you can apply Mineral Shield to the areas that weather the most. Mineral Shield is easy to apply with a bottle or garden sprayer.
Can Classico be tinted?
Classico Limewash is sold in pre-tinted whites and neutrals on Lowes.com and HomeDepot.com, as well as in our Retail Store Locations. It's important to note that it is only available as a white-based paint but can be custom-tinted to other light or white-based colors by a participating local Paint Retailer.