Kitchen Cabinet Painting Contractors In Annapolis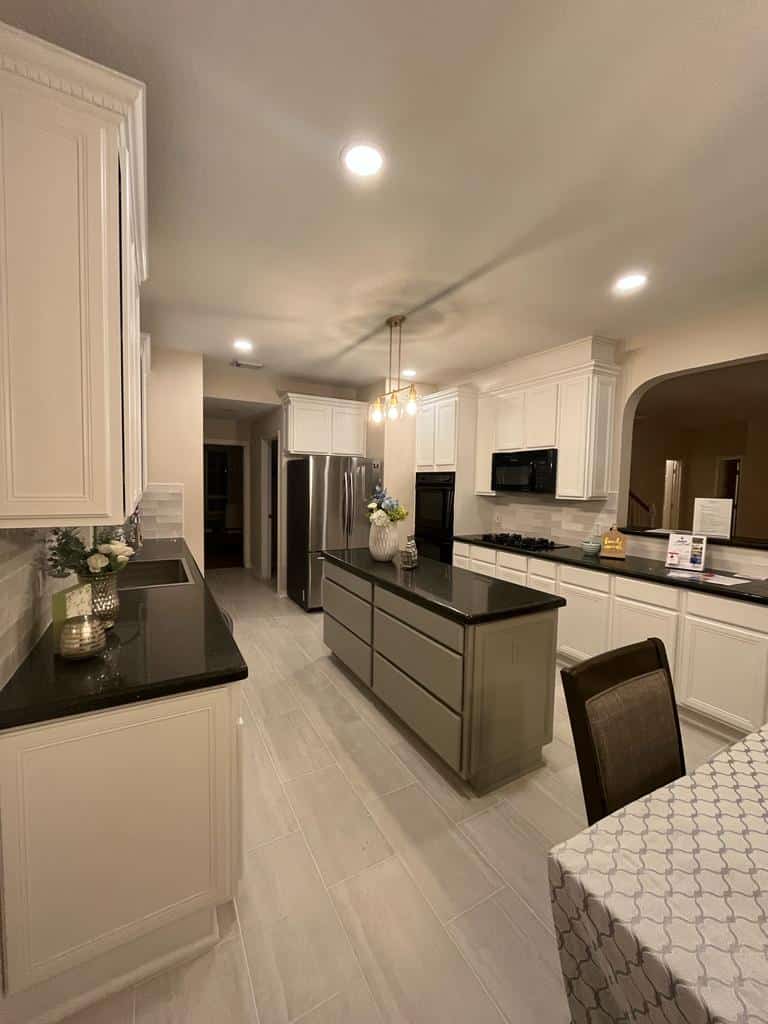 If you are searching for kitchen cabinet painting contractors, you are at the right site.
Let's face it; there is so much to do in Annapolis you don't want to be painting cabinets for days. 
 I recommend hiring us as your kitchen cabinet painting contractor.  
Of course, I am biased in recommending my company, but I can back it up with some facts.
ROI

Cost

Common mistakes we see

Our 5-Year Warranty

Reduced Disruption

Color Consultation

Our Undeniable Expertise 
What's The ROI For Painting Kitchen Cabinets?
According to Home Guide, depending on the condition of your kitchen cabinets and the colors you choose, you are looking at an ROI between 50%- 100%. 
We want to make sure we get the best bang for our buck, decorating our kitchen to reflect our style and preferences while adding value to our home.
One way to do this is by repainting our kitchen cabinets; however, we can't trust just about anyone to do the job. That's why seeking the best kitchen cabinet painting contractor in Annapolis is crucial.
 A good reputation is not enough; we want tangible evidence of their skills. So, let me take a moment to show you our unique process, which guarantees you exceptional results, only using top-of-the-line products that can withstand the test of time.
We are so confident in our work that we offer an unbeatable warranty. Moreover, we will let our Before and After photos speak for themselves, so you can see the sheer transformation our services provide.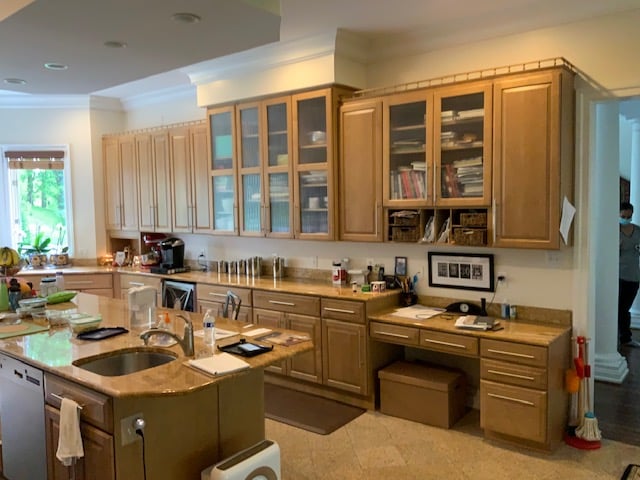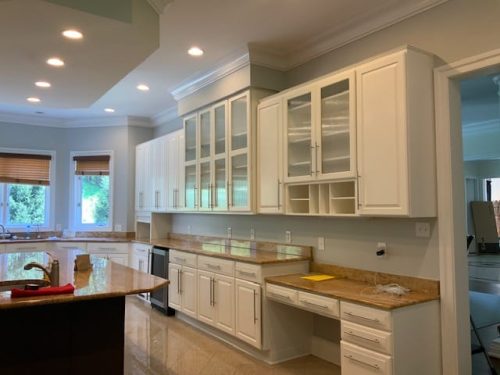 What Does It Cost To Have Kitchen Cabinets Painted?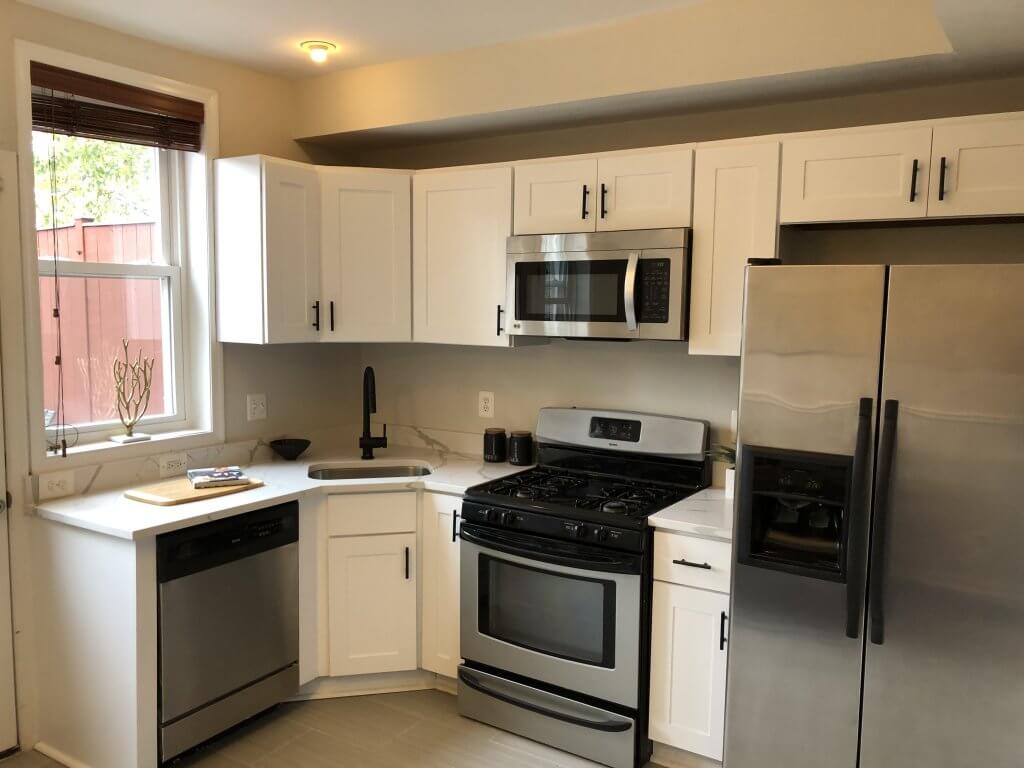 Short answer:  much less than replacing the cabinets  
It's generally about three times cheaper to paint than it is to replace.  That huge saving allows you to upgrade to new hardware and self-closing hinges to make kitchen cabinets look and feel brand new.
In addition to painting kitchen cabinets, we can install a new backsplash and paint your home's interior and exterior.  Consider us your one-stop Annaplis, painters, and handyman!     
The cost to paint kitchen cabinets in DC depends on how many cabinets are. 
Expect to spend $80- $100 per wall cabinet and $150 – $200 for base cabinets. 
There are typically two reasons to paint the interior of cabinets.  First, to hide stains or have a fresh new look.  Secondly, if you have glass doors.   Painting interior cabinet doors $95.00 each.
Creating Your Kitchen Oasis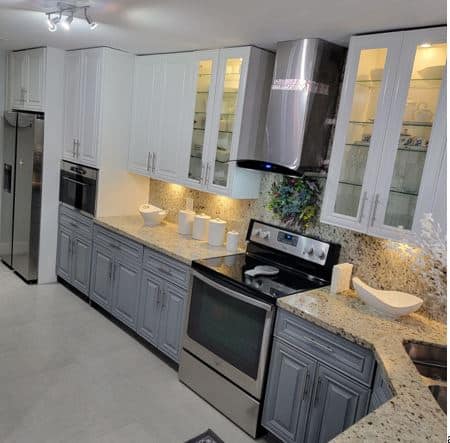 When it comes to updating your cabinets' hardware, we offer various services to meet your needs.
If you need to replace knobs, handles or hinges without patching any holes, this service is completely free of charge. However, if you need patching done to fill any previous holes, there will be a small $15 fee. Should you wish to replace existing hardware with new pieces that fit within the same holes, there is no extra charge for this service.

We understand that many of our clients want to achieve a unique and custom look for their cabinets. To achieve this, we offer the option of adding a second color for a cost of $200.
This service can elevate your cabinets' look and give them a unique touch that sets them apart.
Additionally, if you want a more cost-effective option, we offer the option of painting the base cabinets a second color or accenting the island, giving your kitchen a more cohesive and polished look.
Kitchen Cabinet Painting Contractors Adds A Splash Of Tile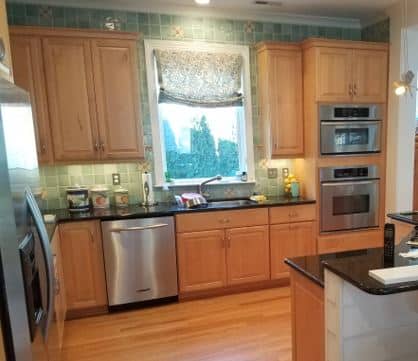 Painting kitchen cabinets is a great way to transcend your kitchen for a fraction of the cost of replacing them.  
You may want to consider installing a new backsplash with the money you save.  Tile patterns and styles have changed, and a fresh modern look can allow for a full transformation.
Plus you can save money if we do everything at once.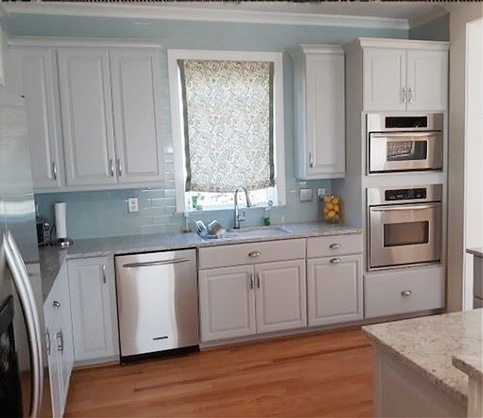 The Best Kitchen Cabinet Painters Don't Make The Rookie Mistakes.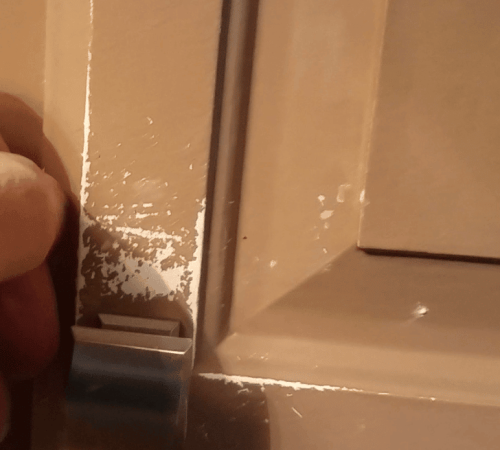 If not done properly, paint doesn't take long to scratch off.  Fortunately, when you hire the best kitchen cabinet painters, we guarantee that problem will not happen to you!
Secondly, most paints just don't self-level, so the brush strokes are not visible.  For a factory finish, use cabinet-grade paint and spray or add a latex conditioner when brushing.  
It's not rocket science to get the kitchen cabinets to have a showroom finish, but it isn't easy if you have never done it.
The paint scratching off or having a rough textured look on your kitchen cabinets makes hanging out in the kitchen a little less enjoyable.
In the picture on the far right,  the paint started to scratch after ten months.  At Klappenberger & Son, we follow guaranteed best practices that eliminate these issues.
The Only Kitchen Cabinet Contractors In Annapolis That Offer A 5 Year Warranty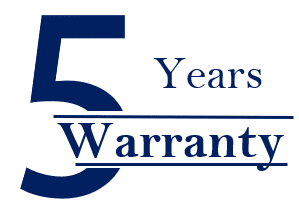 Klappenberger & Son is the only painting contractor in Annapolis to offer a five-year warranty on 
The confidence in our products and process has allowed us to include 5-year warranties on kitchen cabinet painting in Annapolis.  Our warranty consists of any chipping and peeling or scratches. 
The Klappenberger & Son Cabinet Warranty covers all labor and materials necessary to repair damaged areas to cabinets due to improper paint application or adhesion.
You can be confident that if you choose the best kitchen cabinet painters in Annapolis, you are covered under our 5-year warranty. 
Why do you offer a Five-year warranty on painting kitchen cabinets?
The short answer is experience and product knowledge.  For example, we use the proper primers and topcoats.
Best Kitchen Cabinet Painters In Annapolis With Limited Disruption
We know complete kitchen and bathroom remodels can be time-consuming and messy for homeowners.  Kitchens are the center of every home, and 2-3 month remodels stressful to any family.
Painting kitchen cabinets in Annapolis takes just a few days. 
We don't need to remove countertops or appliances, so some of your daily routines can continue as normal.
 Our trained painters take excellent care to make our services as clean and non-invasive as possible.  
Adding a second color to your cabinetry is something we love to do.  I encourage you to look online for creative color combinations that speak to you! 
Of Course The Best Kitchen Cabinet Painters Will Work With Any Color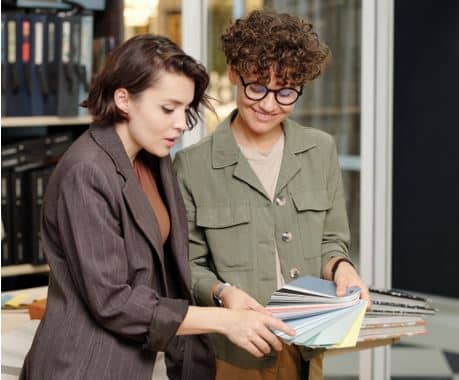 We can handle any cabinet painting project, including antiquing, color matching, distressing, staining, clear coating, and refinishing.  We encourage all our customers to schedule a free in-home consultation.  Our team will work closely with you to understand your long-term expectations and budget.
An estimator will arrive with over one hundred 2022 trending colors.  Our estimator can tape these beautiful 8×11″ sheets to the cabinets to show you exactly what your new Annapolis kitchen cabinet paint job will look like!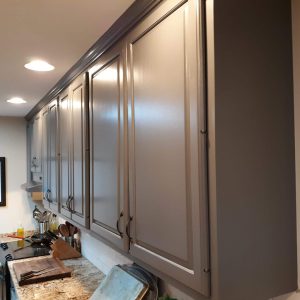 The Bells and Whistles Is the Fun Part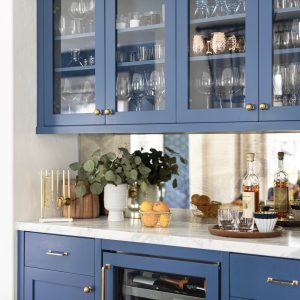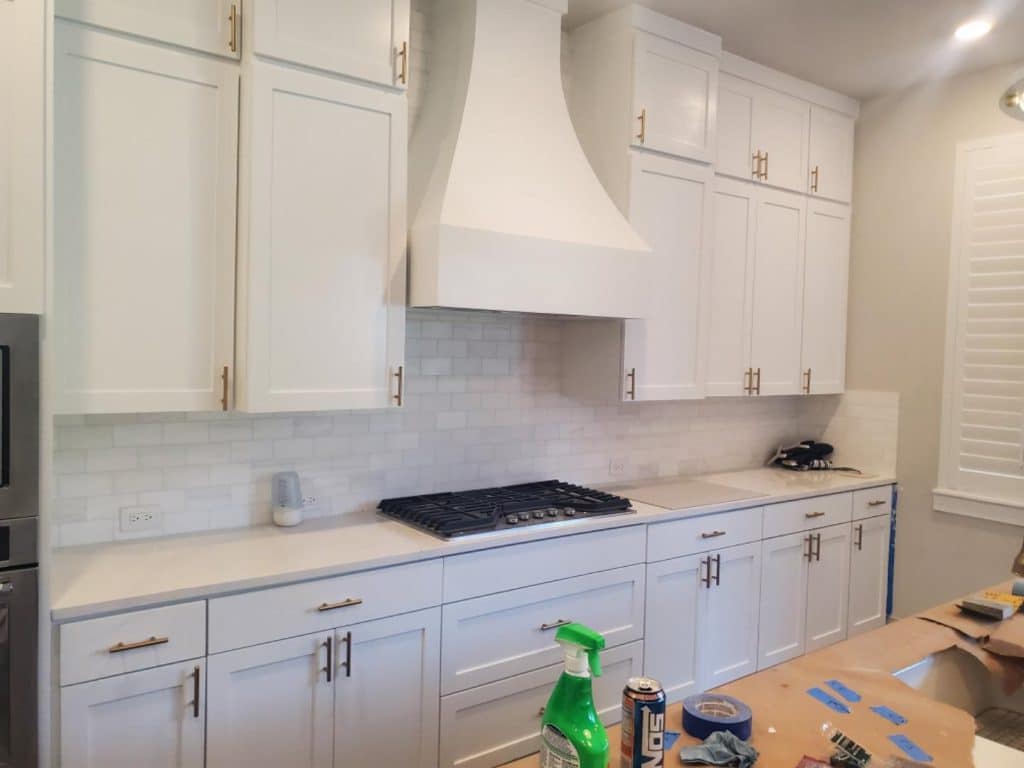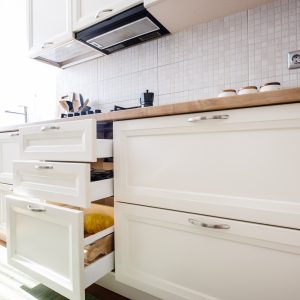 Customer Reviews for Our Painting Franchises
Want to know what it's like to work with us on your professional interior painting project?  Just ask our happy clients!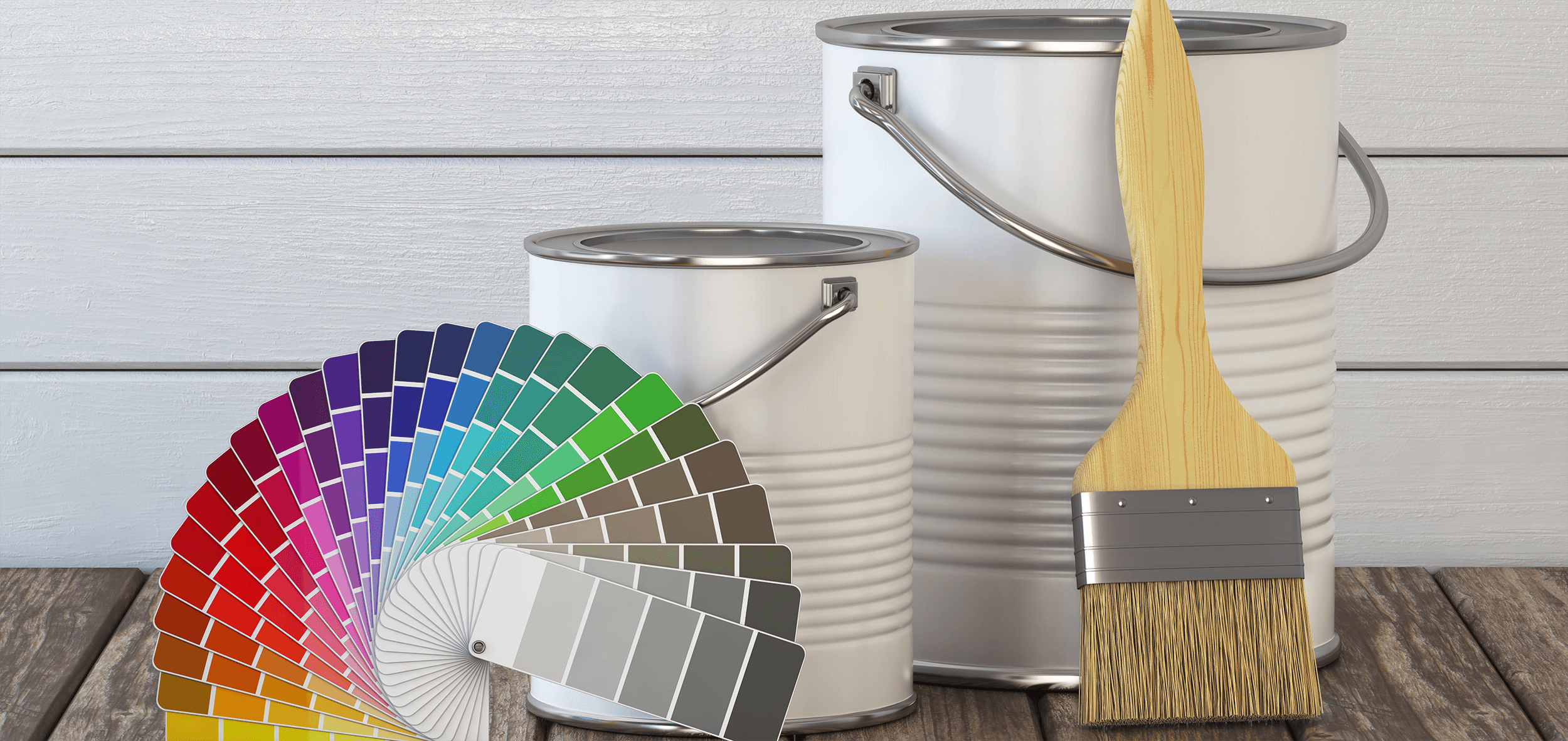 John Carpenter
Google Reviewer
From the front office to the painters, they were 5 stars. So, if you're considering painting your home, please give them a try. Also, they are a pleasure to work with and cleaned up.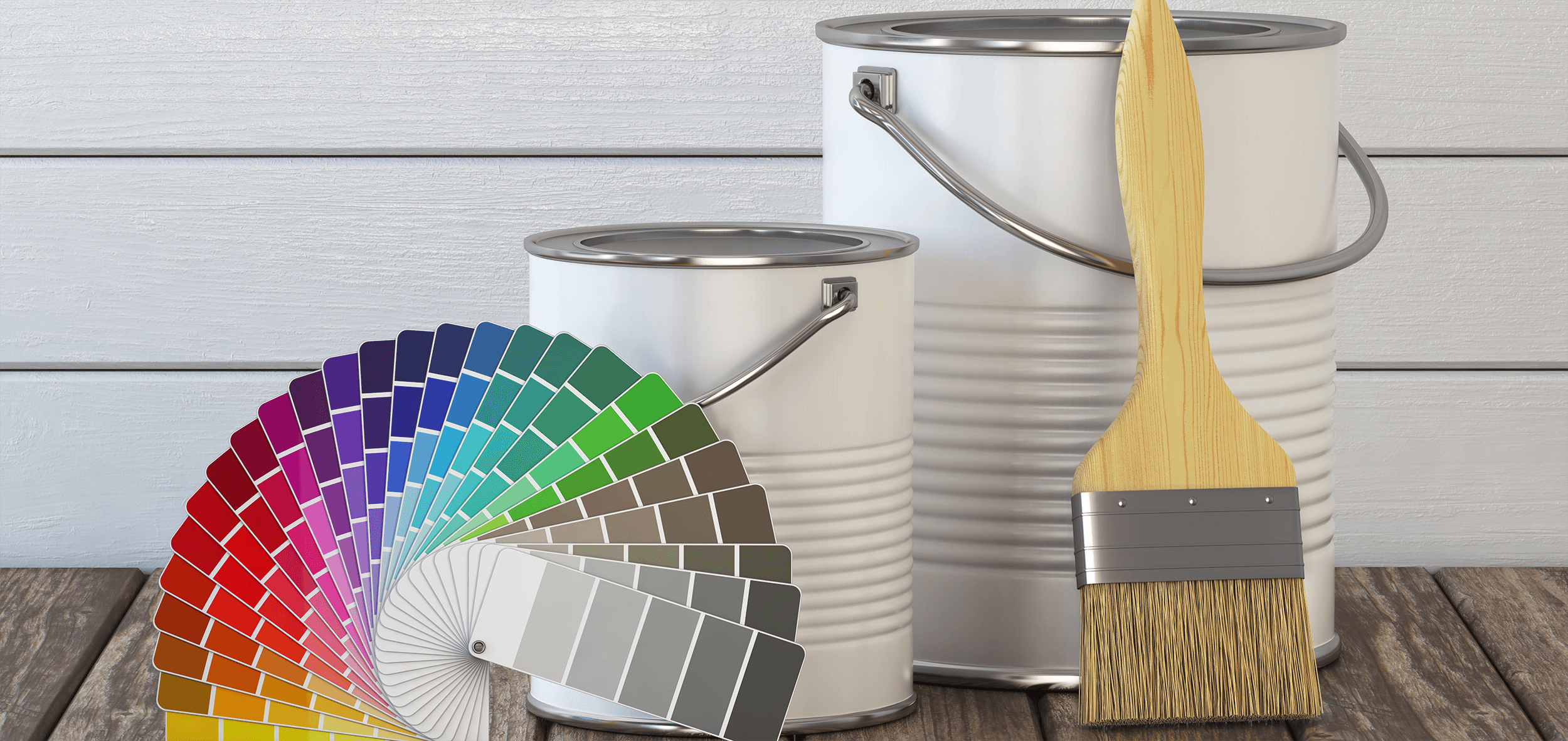 Deborah Gomes
Google Reviewer
As a property manager, I have many vendors that I contract for services; however, Daniel is always my first call. Why? Because he is professional, prompt, and provides me with an itemized estimate.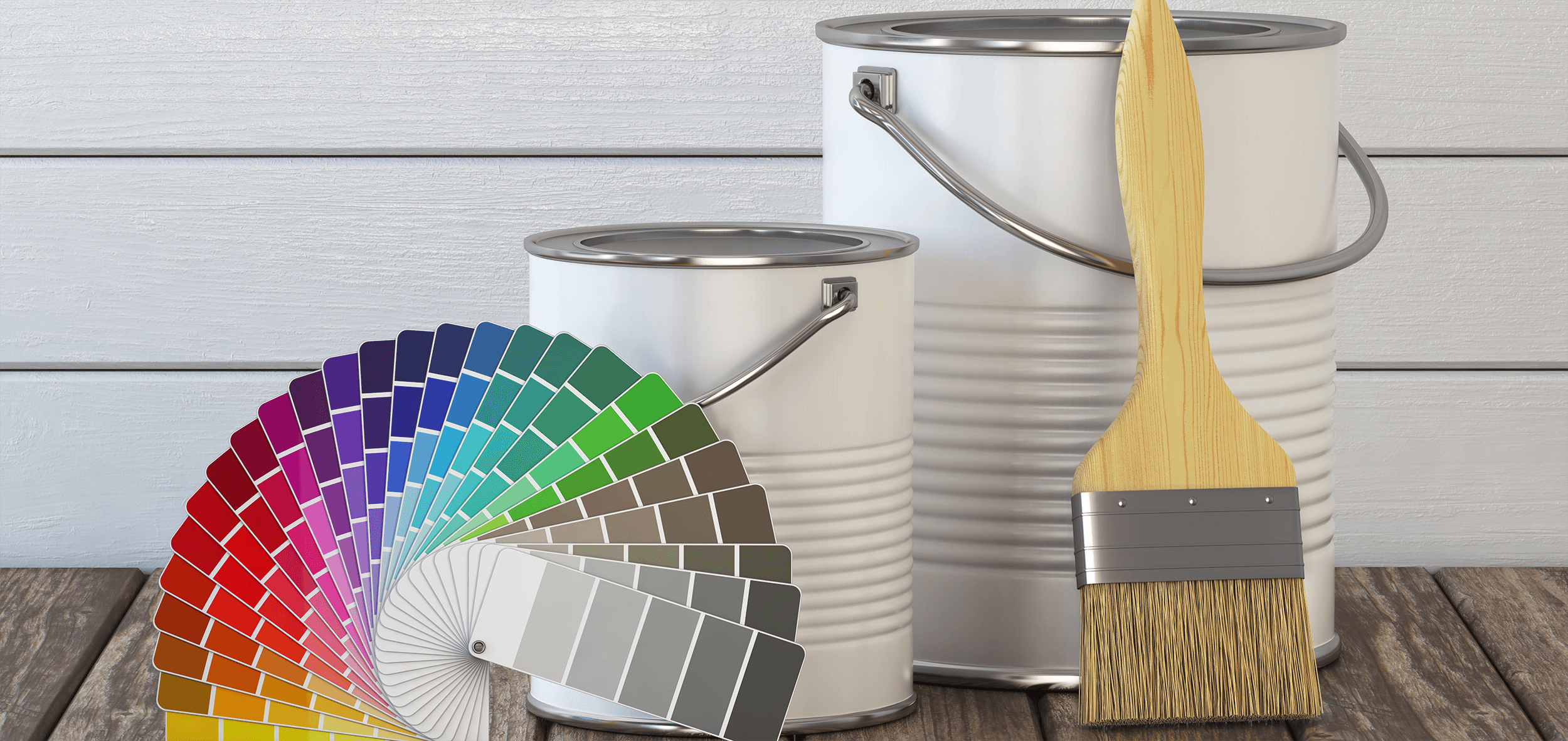 Rachel Grice
Google Reviewer
Arturo provided an estimate, and the crew got started quickly. They were prompt, and I am thrilled with the final paint job and the work ethic. All crew adhered strictly to COVID guidelines and wore masks the entire time. In conclusion, Arturo was a pleasure to work with, and I give them 5 stars.
Why Choose Klappenberger & Son for Your Kitchen Cabinet Painting in Annapolis?
When you trust Klappenberger & Son for all your cabinet repainting and refinishing needs, our highly trained experts will leave behind only the most professional, durable products that excite you to show off the kitchen cabinet painting of your home.
Can A DIYer Paint Kitchen Cabinets in Annapolis?
Yes, but to have your cabinets look like factory finish, you will need to do a few things.
First, the cabinets must be cleaned with a degreaser.
Second, sand all surfaces so the cabinets are scuffed up.
Third, wipe clean with a tack cloth.
Fourth, prime with a shellac primer.
Lightly sand with 220 or higher grit and remove dust with tack cloths.
Sixth, apply two coats of cabinet-grade paint.
Seventh, Sorry, I forgot to mention removing hardware.  After the painting has occurred for 24 hours, you can reinstall the hardware.
If you want your Annapolis kitchen cabinets to have a factory finish, you will at least need to spray the doors and drawers.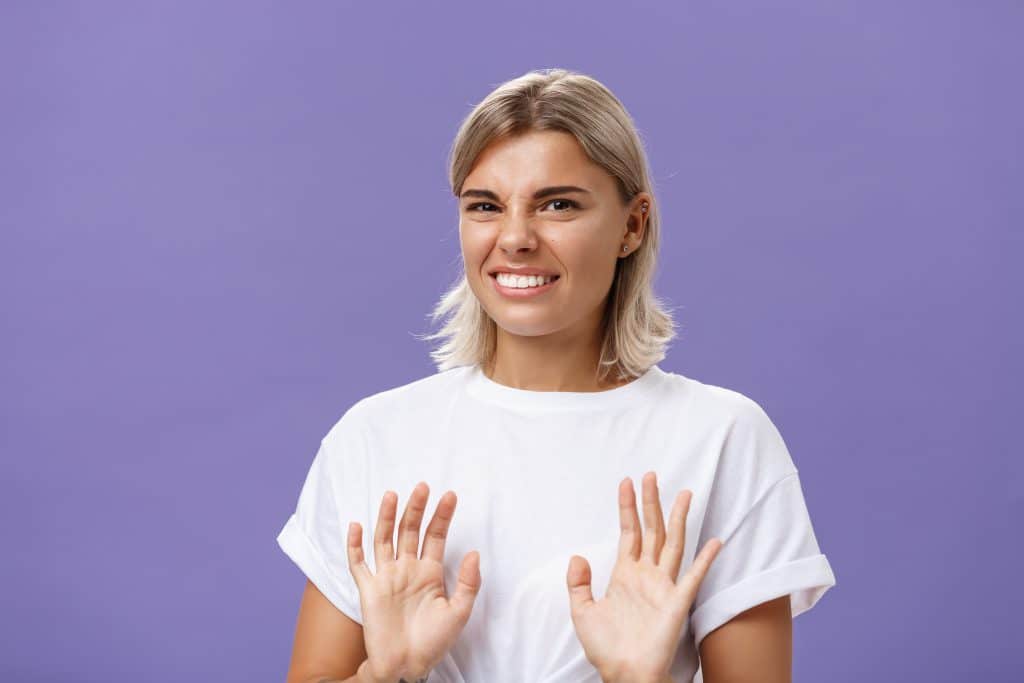 FYI – buying a DIY sprayer will not give you the same results.  The cheap sprayers don't have the pressure to put the paint out, resulting in an orange peel effect. 
If you refuse to buy a sprayer and learn how to use it ( I don't blame you), watch this fantastic video, How To Paint Kitchen Cabinets Without Spraying.
To learn more about who has the best cabinet paint in your area, visit What The Best Kitchen Cabinet Paint Is.
We also cover that topic if you are unsure if you should use Latex or Oil paint.
Or you can always call us and know that the job will be done right.  That's why we can offer a 5-year warranty on our kitchen cabinets. 
Here Are Some Of The Best Kitchen Cabinet Painters In Annapolis!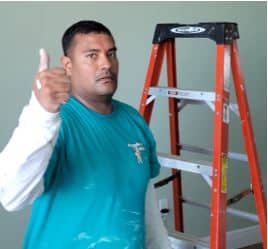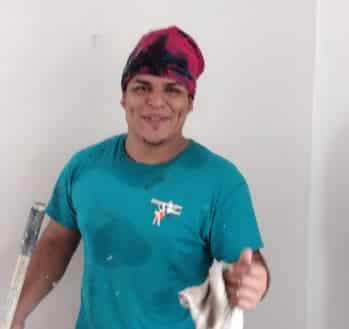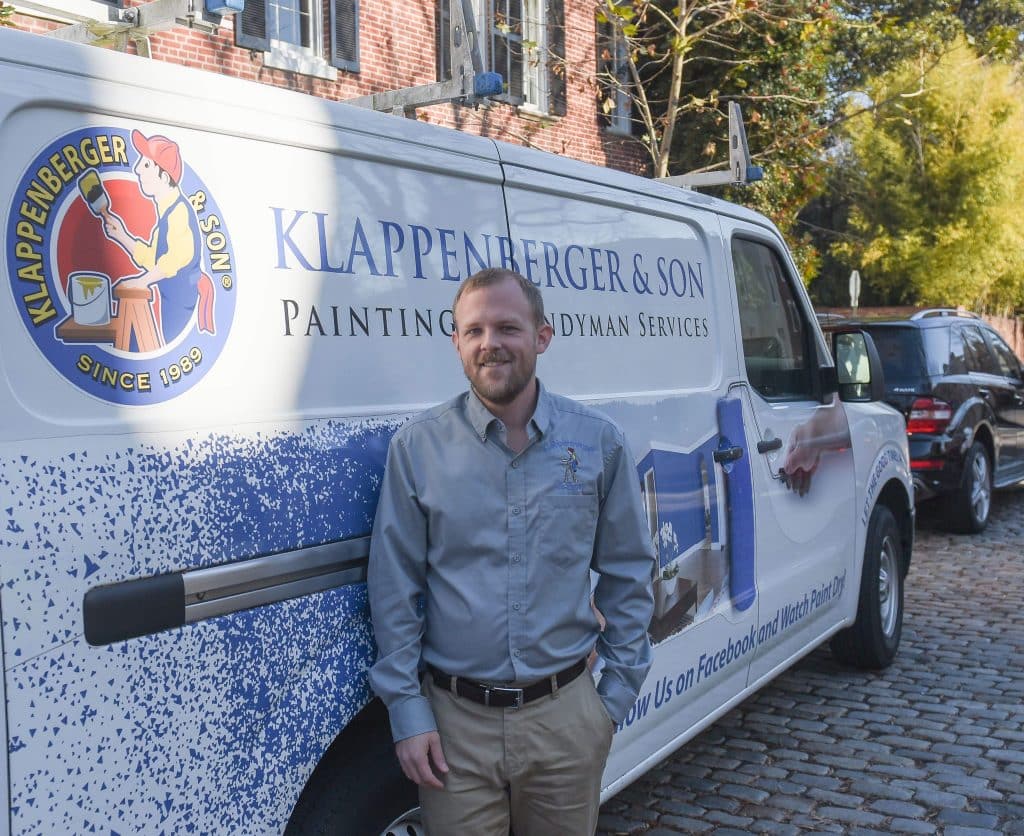 I want to share with you how to avoid common painting mistakes that most amateurs make and even some pros. I started Klappenberger & Son
Read More »