Behr Cabinet & Trim Review 2023
Today we're going to talk about the Behr Cabinet and Trim Enamel paint that you can buy at Home Depot.
Strengths & Weaknesses Of Behr Cabinet & Trim
I had a good working time with the Behr cabinet & trim paint.  It did not dry too quickly and had a nice even flow. It is not necessary to add any latex conditioners. 
Rating 10 out of 10.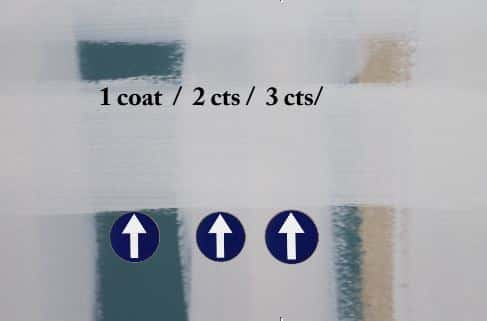 The coverage of this paint is average at best. I spoke to a Behr Rep, and he encouraged me to ask the person behind the paint counter to add a couple drops of white to improve the coverage. Or if you really want to help improve the coverage, you add a couple of drops of black (my suggestion).
Adding a couple drops of black is common for all paint stores. It still looks just as white, but the coverage improves dramatically.
Rating 7 out of 10.
A Pro painter expects cabinet paint to be able to be brushed with only minimal brush strokes visible, and the Behr cabinet paint will not disappoint. The brush strokes are only barely noticeable in certain lighting and from certain angles.
Rating 10 out of 10.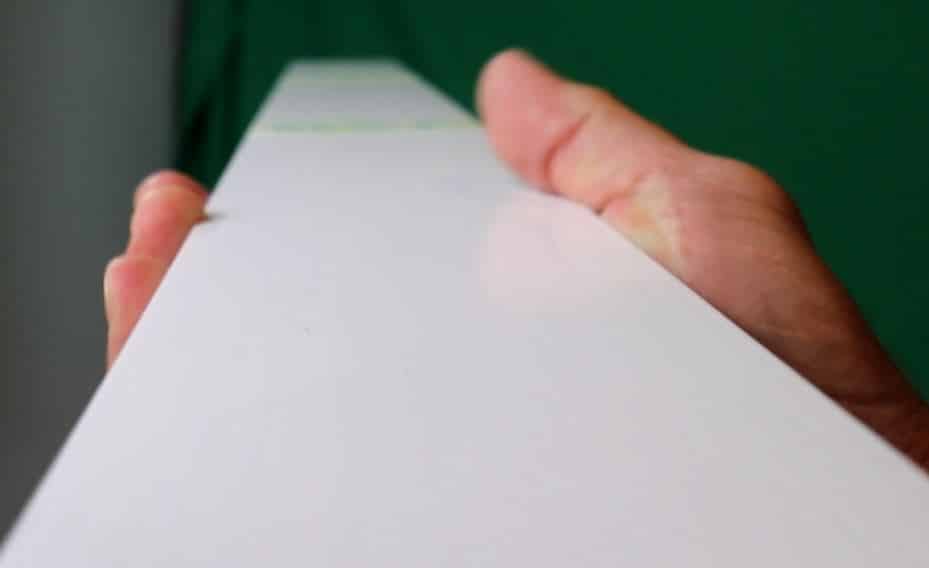 Will Behr Cabinet & Trim Last For Years?
We have oils on our fingers and food on our hands when we open up doors and drawers. Those oils get transferred to the top of the paint. With some paint, the oils start moving their way through the layers and can break the adhesion between the primer coat and the topcoats. When this occurs, the paint can be scratched off.
It is, therefore vital to evaluate this paint to see if it holds up to the oils that will inevitably be on the kitchen cabinets. 
I primed/lacquered a piece of mahogany wood with shellac primer. 
Next, I applied two coats of Behr's Scuff Defense, Cabinet & Trim, and Dynasty and let them cure for 28 days.
After curing, I wiped a thin coat of olive oil on top of all three samples and let it sit for two weeks.  
Now, it is time to see if the adhesion has broken on any of the three paints!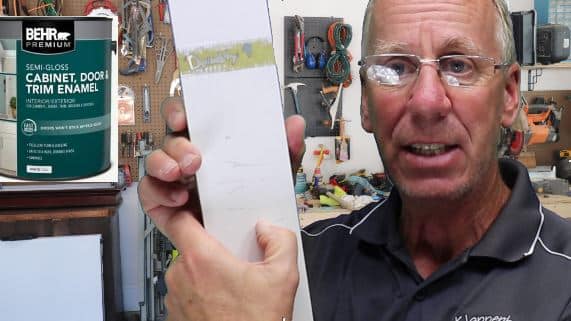 Behr Cabinet & Trim Enamal was the only paint that scratched off, and it did so easily. Scuff Defense had the hardest finish of the three.  And though I wasn't able to scratch the Dynasty, I was able to pick one little bit of paint off with my thumbnail.
Behr Cabinet & Trim Paint Conclusion
It is not a bad paint, but it has some weaknesses that would prevent me from recommending it for kitchen cabinets. However, go ahead if you want to use it on trim, mantles, and bookcases.
Remember, ask to have a couple drops of white or black added to it for extra coverage.