Interior Painting in Ashburn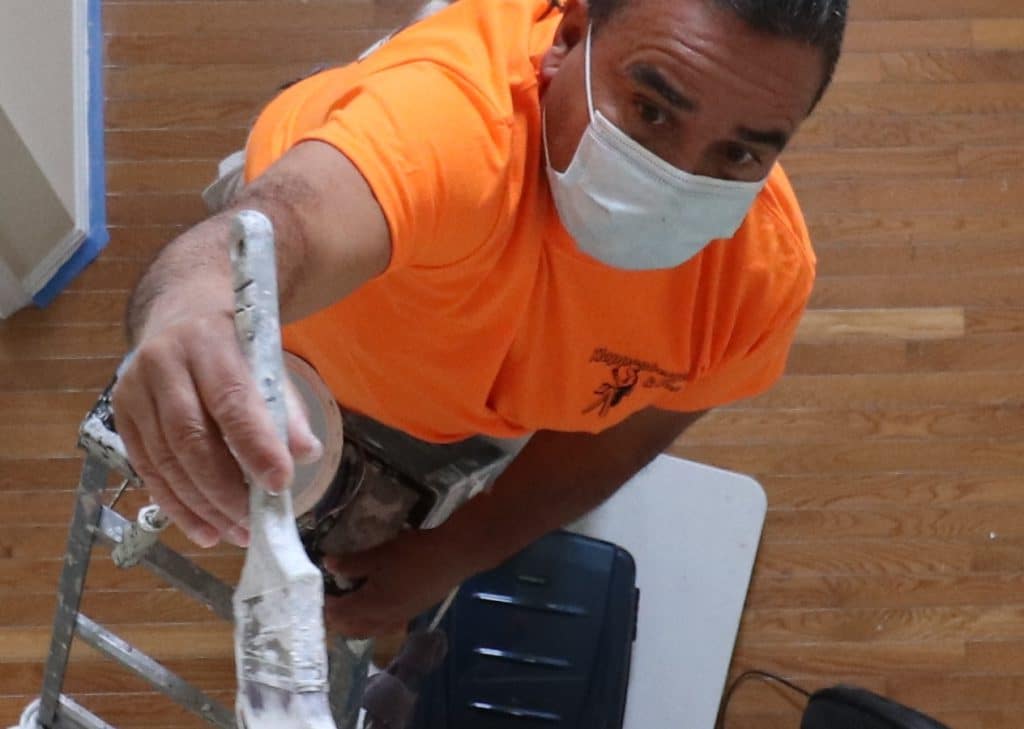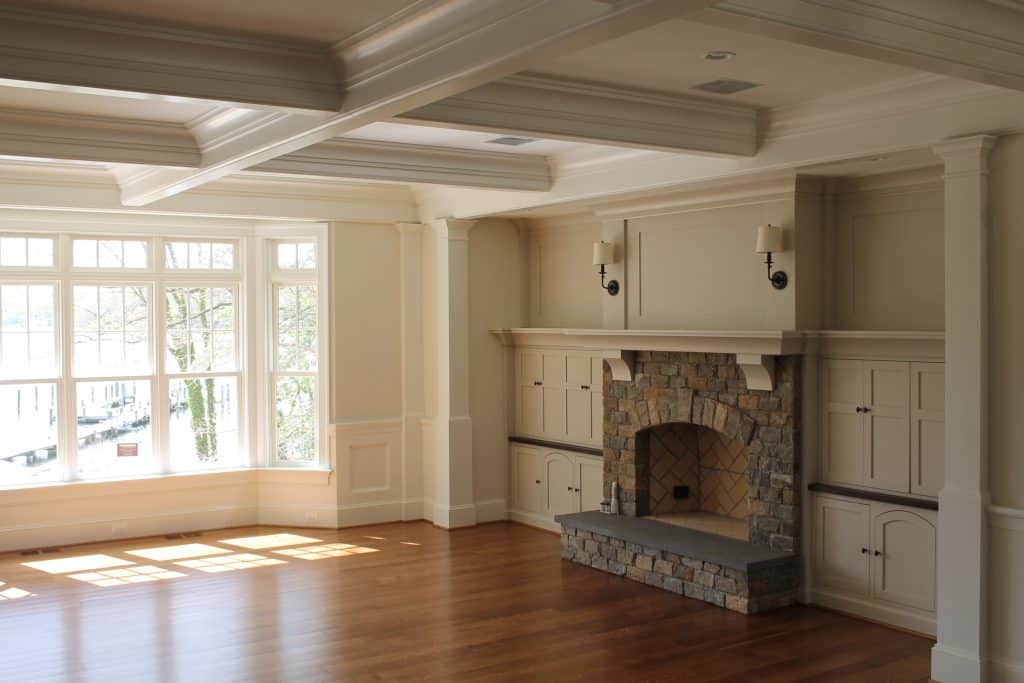 My husband and I are very happy with the job you did. Good preparation and well-paced work with excellent results. "Can do" attitude, if we needed something done that involved something other than painting, you always had someone who could do the job for us. We enjoyed working with you and your entire staff.     -Susan & Edward Ross
What Is Superior Customer Service For Interior Painting In Ashburn?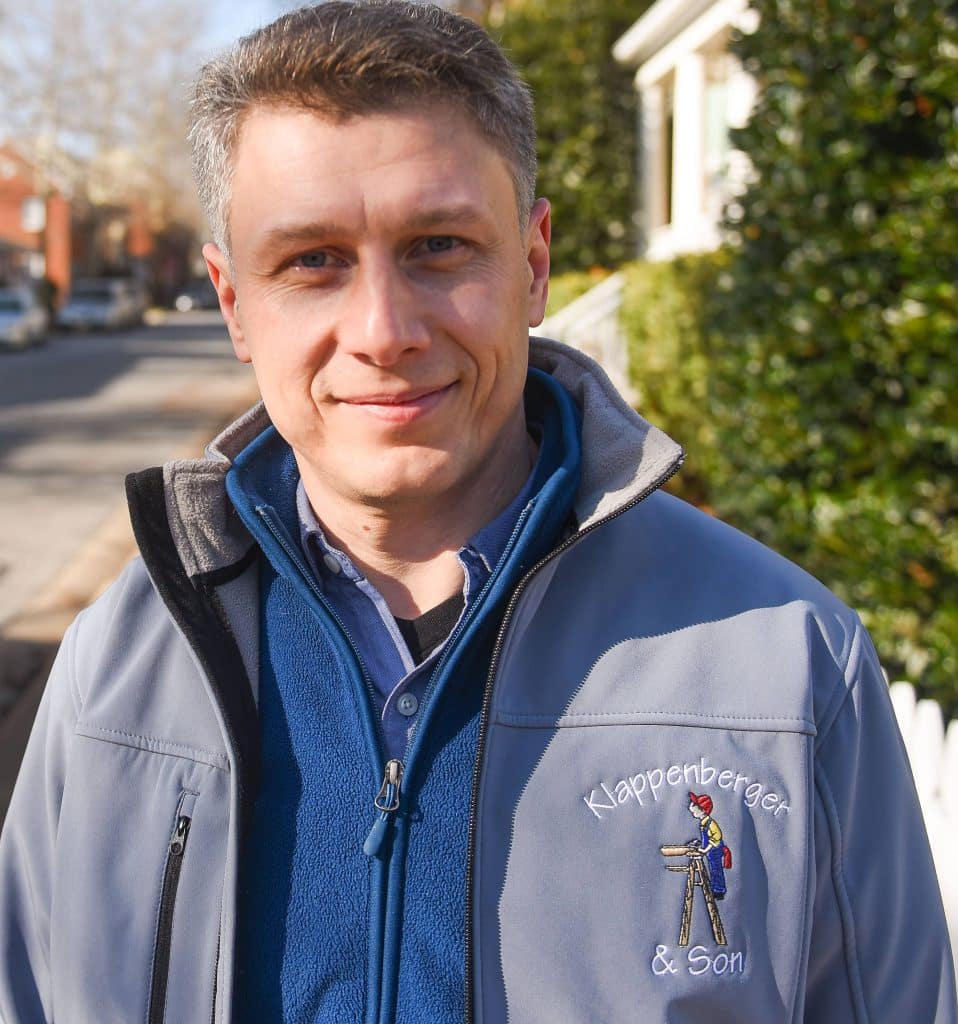 Since 1989 Klappenberger & Son has been a full-service painting and handyman company that has never lost its passion for giving superior customer service.  Whether it's interior painting in Ashburn or Leesburg, it is good to know that Superior Customer Service is not a slogan. 
Superion Customer Service is a checklist of measures that reduce mistakes and improve your overall experience.  
Isn't there something else you would rather do in NVA besides paint?  This area is loaded with things to do, and as I look through the list, I don't see "interior painting in Ashburn" anywhere on the fun things to do site. 
Our History Since 1989
We have been fortunate to paint:
Residential – 25,400 homes
Commercial – 210 Commercial Stores
Government – Pentagon, Smithsonian, Federal Court Of Appeals, FDA, Whitehouse, NIH
What Makes Us a Different Interior Painting Company in Ashburn?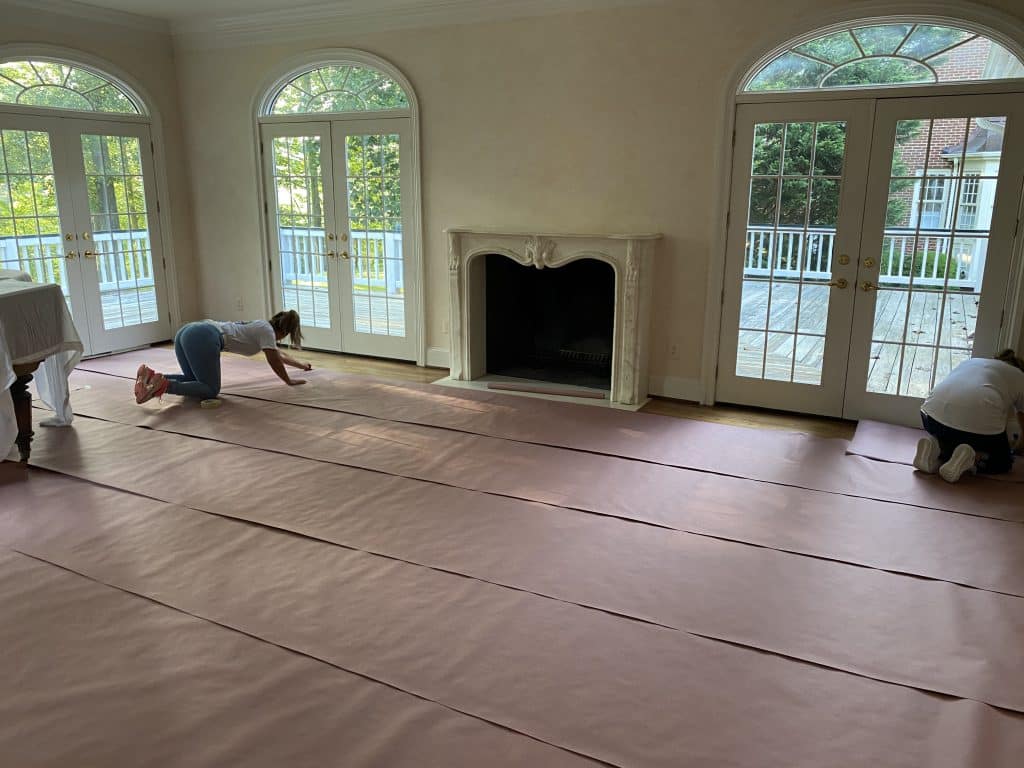 One part of Superior Customer Service is protecting the floors and covering the contents of your home.  
Before starting any interior painting in Ashburn, we protect the floors and contents of your home. 
Also, if we work in your home for more than a day, we will discuss where you would like us to leave our tools and drop cloths.  Or, whether you prefer, we take everything with us at the end of the day.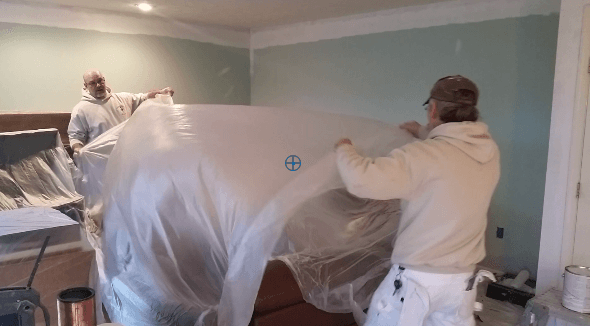 Quality Of Workmanship
  Strongly agree – The quality of the work completed was top-notch. They transformed the house and we love the work that was done.
                                               – Lee Parker
Interior Painting in Ashburn: Superior Customer Service
Sanding with a vacuum attachment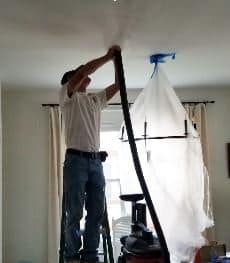 Prep work is vitally important to having a beautiful interior painting job, and spackling is part of the process.  Unfortunately, when sanding the spackle, if it is done without a vacuum attachment, the spackle dust carries. 
It is astonishing how few interior painting contractors sand spackle areas with vacuum attachments.  Spackle dust is very light and can carry all throughout a house, even making its way into closets.
We avoid this problem by sanding with vacuum attachments on our sanders, and it collects 95% of the dust before it has a chance to land where no one wants it. 
Our interior painting best practices not only include using a vacuum attachment when sanding, but also using the most flexible spackles so those cracks don't come back.
Communication / Daily Updates / Crew Leader Speaks English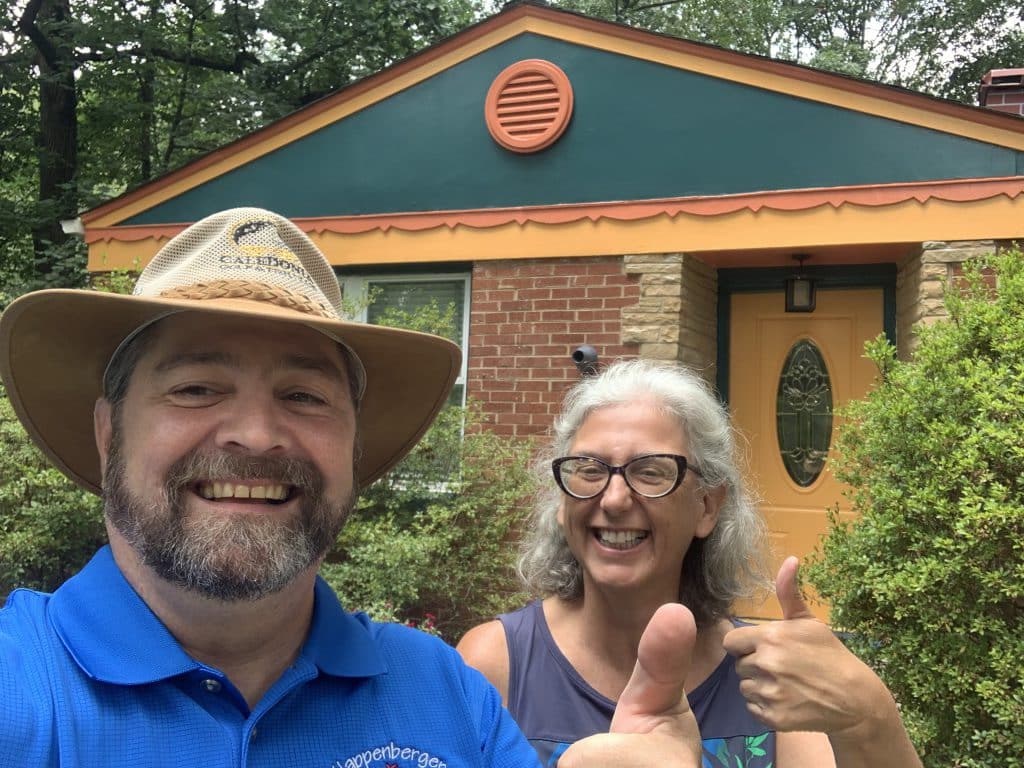 There is more to Superior Customer Service than our interior painters being able to paint straight lines.   
The simplicity and pleasure of hearing a live human voice starts the second you call to schedule an estimate. 
Our estimators are the project manager as well.  The same person who comes to your home to give you an estimate is the same person who will be with you to the end of the job.  
From the moment we arrive, we listen and then advise the best path to take for your specific interior painting project in Ashburn.
To best serve you for your interior painting project – we need to listen.
Communication Is Everything
Kitchen Cabinet & Interior Painting Warranties?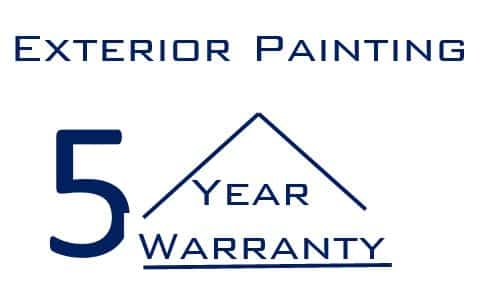 Of course, you do.  Peace of mind is a good thing.  We offer interior and exterior painting warranties for almost everything we do.   
Kitchen cabinets come with a 5-year warranty.
Painting over wallpaper comes with a 10-year warranty. 
Interior painting comes with a 10-year warranty. 
Exterior painting comes with a 5 or 7-year warranty.
All warranties cover chipping, blistering, peeling, and any adhesion problem.  They include all labor and materials when two coats of premium paint are applied.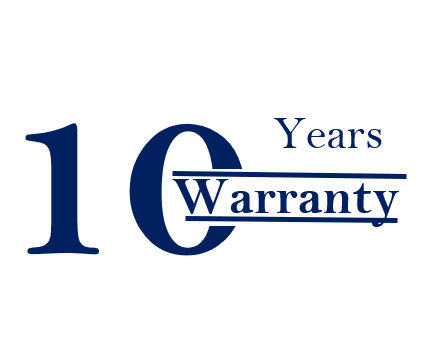 Picking the right paint for your project can be tricky.  However, we have an advantage over other interior painting companies.  We have taken the time to test over 40 different
interior paints
!  
Coverage
Workability
Washability
Durability
Self-priming
Ability to touch-up
Met my expectations by far helping with picking out the colors, starting the project on time & completing the project when promised.
                                                                -Shelia Redd Simpson
Picking The Right Color For Your Interior Home In Ashburn
Tips for Picking the Right Colors for Interior Painting In Ashburn
We were stuck in the light gray spectrum for the most popular interior painting colors for about six years or so.  Fortunately, we are stretching out of the light grays and whites. 
Color adds interest to a room.  But the color doesn't have to come from the paint. 
The picture on the right has its walls painted with neutral color from PPG Transcend.  There needs to be a splash of color added, and the throw pillows provide that beautifully.
When we come to give you an estimate for your interior painting in Ashburn, we have large 8.5 x 11″ samples of trending 2022 colors.  This is a great way to see a resonable size color on your wall without spending money on quarts of paint.