Aura Matte is Benjamin Moore's top-of-the-line paint, but is it a good value?
Aura Matte has a retail cost in the mid $60s, so what exactly are you getting?  And how does it compare to less expensive paint?
To keep the tests fair, I always evaluate white paints and test the following:  
Workability
Coverage
Finish
Washability 
Durability
If the paint has excellent workability, there is less fatigue and improved productivity.  I grade workability as follows:
Ease of brushing
How far does one dip of a brush spread
Working time of paint
Like virtually all premium paints, Aura is a pleasure to use.  It spreads effortlessly and can cover 28-32" with one full dip of a 2.5″brush. 
In addition to brushing easily it also, Aura flat has a reasonable working time.  I was able to return to previous brushed areas and touch-up up to 2 minutes later.  Long workability time is usually more important for trim than walls but still worth noting..  
Workability 10 out of 10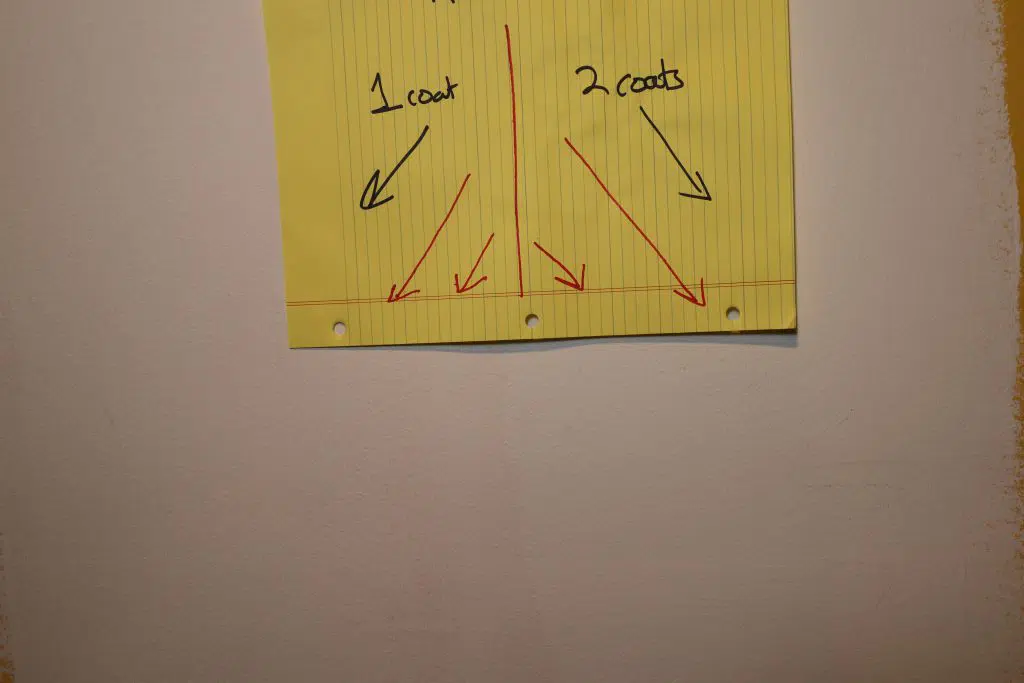 Ben Moore Aura Matte has good coverage.  It will cover most colors in two coats.  Other Ben Moore paints such as Ben; Regal covered equally well.
Coverage 9 out of 10
Why doesn't the most expensive paint cover the best?
Paint manufacturers make a multitude of paints to fill consumer demand.  One type of paint might be created for excellent washability, but there will be trade-offs that could affect its coverage or workability.
Aura Matte Finish
Aura Flat has a smooth finish similar to a satin sheen.  Most flat paints have a chalky feel to them.  A matte finish which is only slightly shiner than a flat paint, is typically smoother as well.  Ben Moore is as smooth as any of the other brands.  
Finish 10 out of 10
Aura Matte Touch-up
It was noticeable when I applied a third coat of white paint.  The area became a little whiter. 
Touch-up 8 out of 10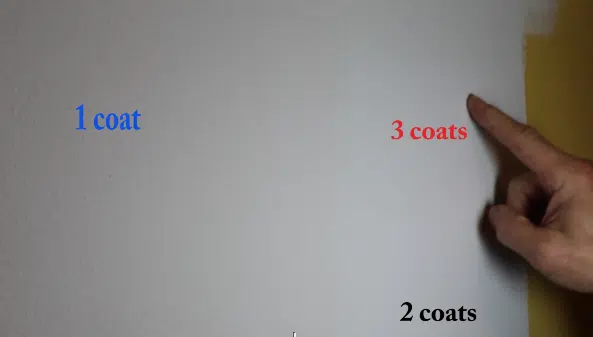 Washability & Durability
After curing the paint for two weeks, I applied six products to Emerald Satin Finish and cleaned it with various light industrial cleaners.
Light industrial cleaners such as; Spray Nine, Krud Kutter, Simple Green, and bleach and water combo are applied.
Catsup, mustard, pencil, crayon, coffee, and red wine all dried on the surface for 48 hours.  
I removed all stains after repeated cleanings.  The was no damage (durability) to the surface afterward, and the cleaning chemicals did not soften the finish.  
Washability& durability  9 out of 10
Aura Matte Final Conclusion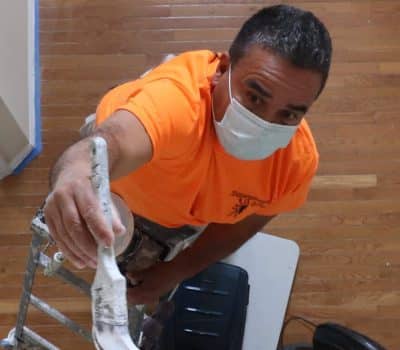 Aura Matte has a solid price point. Priced in the mid
sixty dollar range makes it lower than other comparable premium grade paints.
Though it has excellent workability and durability, its
coverage and washability could be better.
Other matte finishes such as SW Emerald and PPG UltraLast cost a bit more but have better washability and touch-up.
In addition, PPG Manor Hall Flat scored all ten's and is less expensive than Aura Matte. 
Also, check out our review of "What Flat Paint From SW Covers The Best."