Whether you are painting a rental property or your two-story foyer, you might want to know what flat paint has the best washability.  Having paint with superior washability can reduce the time between repainting, saving you time and cost down the road.
However, getting higher-end paints such as Emerald and Duration might not be your best choice if you don't wash your walls but prefer to touch them as needed.
Here is a list of the five interior  Sherwin-Williams paints that were tested.
In the past, flat paints always had poor washability.  The solution was always to add a slight sheen, such as a matte or eggshell finish.  However, these sheens always bring out imperfections that flat paint might not. 
Today, high-end flat paints such as SW Emerald, Duration, and PPG Manor Hall flat have excellent washability. 
What Flat Paint Has The Best Washability?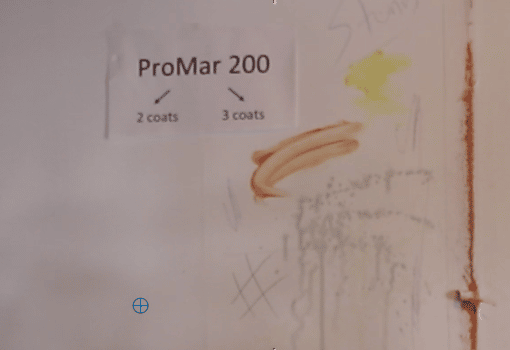 I allowed the five Sherwin Williams flat paints to cure for 14 days before applying the stains. 
The stains or marking were as follows:
Catsup
Mustard
Pencil
Crayon
Redwine
Coffee
Rubbing a nickel
I applied multiple applications of light industrial cleaners to each paint and wiped it with a microfilter cloth. 
First,  I cleaned the least expensive paint of the five, ProMar 200 flat white.  I was not expecting much cleanability.  In the past, when I scuff this paint, I've found it is best to repaint the area instead of trying to remove the scuff mark.  However, this time I used four cleaners:
Krud Kutter
Simple Green
Spray Nine
Bleach and water in a spray bottle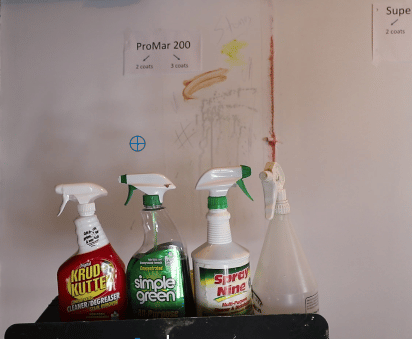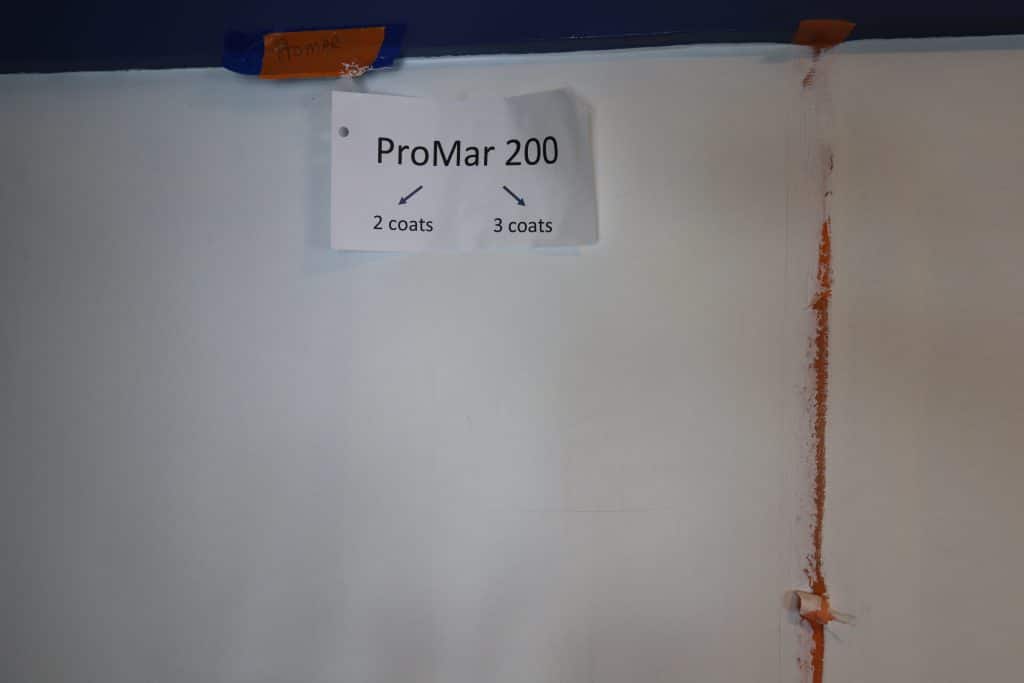 The results were surprisingly good. 
| | |
| --- | --- |
| Stains removed | Stains remain |
| Catsup | Red wine is very faint |
| Mustard | Nickle marks diminished |
| pencil |   |
| crayon |   |
| coffee |   |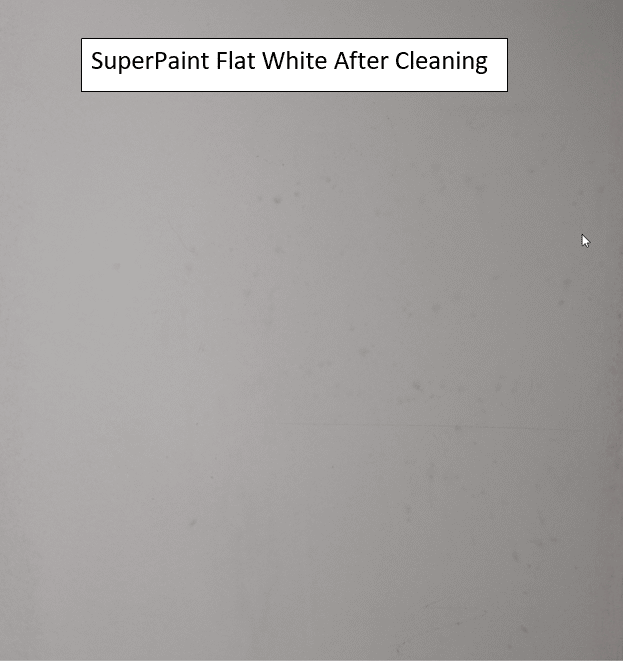 Similarly, SuperPaint Flat white had about the same washability as Promar 200.
| | |
| --- | --- |
| Stains removed | Stains remain |
| Catsup | Red wine faint |
| pencil | Nickle |
| crayon | Mustard faint |
| coffee |   |
|   |   |
Cashmere Flat White Paint Showed Poorly For Washability
Cashmere has been one of my favorite paints from Sherwin Williams.  I have reviewed the Cashmere eggshell and semi-gloss and found them both to be excellent paints.  In addition to excellent workability and coverage, they also have fantastic washability.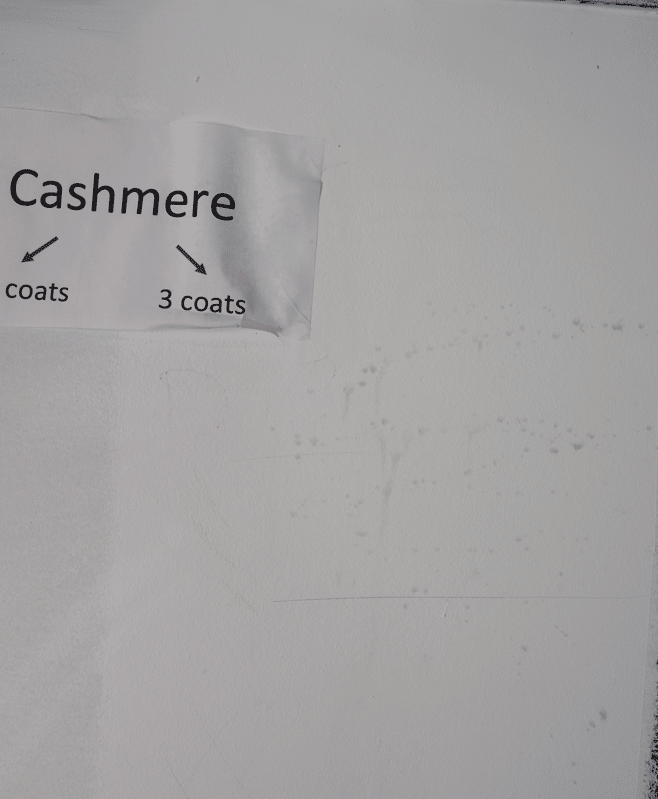 | | |
| --- | --- |
| Stains removed | Stains remain |
| Catsup | Red wine significant |
| pencil | Nickle |
| crayon | Mustard visible |
| coffee |   |
|   |   |
Unfortunately, that is not the case for Cashmere flat. Cashmere flat did not cover very well and had the worst washability of the five paints I tested.
Both Duration and Emerald cleaned up very quickly.  The cleaners sat on the paint samples for a couple of minutes and promptly removed all stains and markings.
Regardless of which paint you choose, cleaning the walls should be easy with Duration and Emerald.
Duration costs less than Emerald; however, Emerald has a smoother finish and cleaned up the less effort.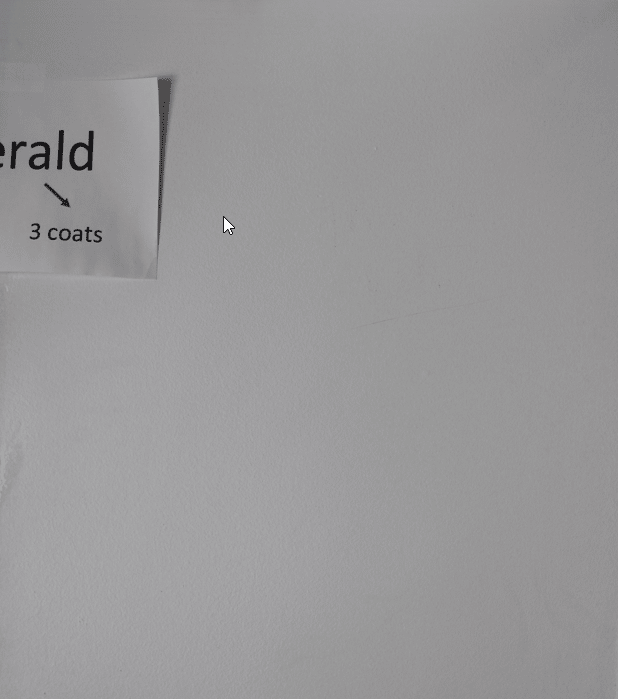 | | |
| --- | --- |
| Stains removed | Stains remain |
| Catsup | None |
| pencil | None |
| crayon | None |
| coffee | None |
| mustard | None |
| nickel | None |
| Red wine | None |
In conclusion, if you want maximum washability for a Sherwin Williams flat paint, choose Emerald or Duration.  Promar 200 and SuperPaint flat had good washability, especially for the price.  On the other hand, the Cashmere flat did poorly in coverage and washability.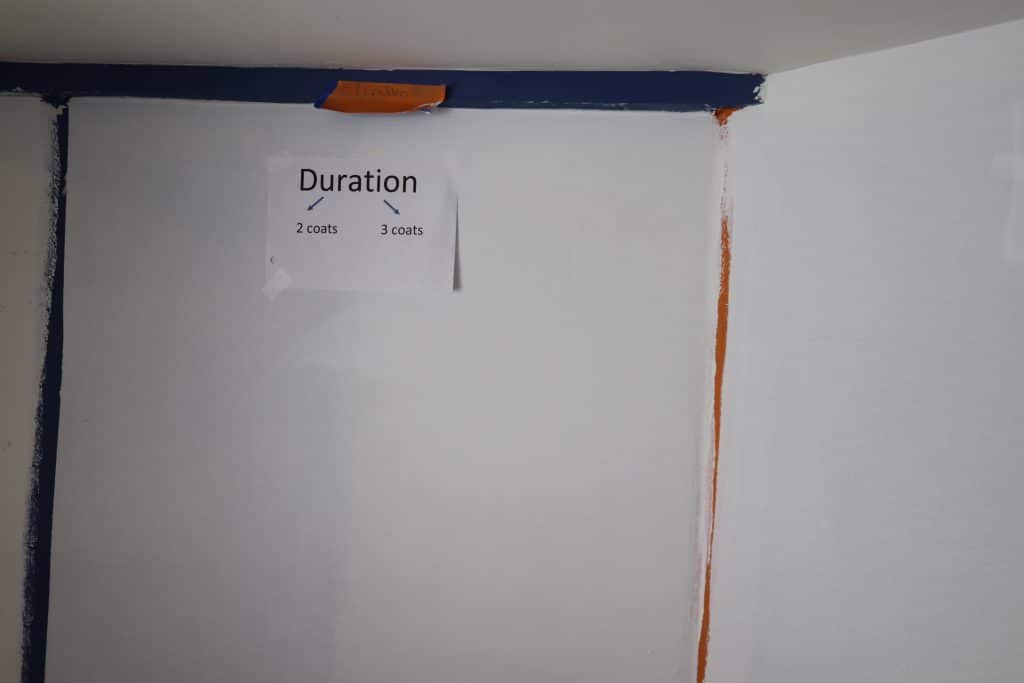 For more information on which Sherwin Williams paint had the best washability see the youtube video.
Additional Pro's Review by David Klappenberger include:
PPG Paints
Sherwin Williams Paints
Ben Moore Paints