Do You Need An Oklahoma City Painter? We've Got Them
Do you know a reliable Oklahoma City Painter?
Let's face it. It's still, in large part, a cowboy industry. Whether you are painting kitchen cabinets, interior or exterior, you want reliability and quality at a reasonable price. 
Klappenberger & Son offers those three needs and stamps it with a 5-10 year warranty when we apply two coats of paint.  
When painting your home, you want the most excellent painting company that can consistently provide remarkable outcomes. There are many painting companies in Oklahoma City, but how do you determine which one will go above and beyond your expectations?
Choosing a professional painting company
is like choosing the right doctor – you want to ensure they are fully competent and know what they're doing. When painting your home, you want an Oklahoma City painter who will correctly get the job done the first time. That painting company is Klappenberger and Son Painting and Handyman Experts!
Choosing Klappenberger & Son for your next painting project in OKC is a wise decision that you won't soon regret!
We aren't bragging, but if you want your Oklahoma Painter to be reliable and honest, you found the right painting contractor.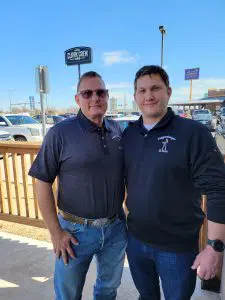 We Build Our Reputation From Hiring Only The Best Oklahoma City Painters
Klappenberger & Son has been in business since 1989. We have hundreds of 5-Star reviews on review sites that you can check out, like Google and Facebook. We don't just have a good reputation–we have an amazing one! Our reputation stands on our painting and handyman expertise, and we're some of the best painting experts in Oklahoma City.
Over the last nine years, we've worked with a third-party firm called EPSCO Industries to make thousands of calls to our customers. They have given us a 93-95% A+ grade in all their evaluations. We also like to thank our fantastic Oklahoma City painters. We are truly blessed.
We wouldn't receive repeat business and recommendations if we didn't do all of the little things correctly.
As you already know, doing things correctly takes more time and effort.
And, like you, we feel that investing time and effort into your OKC house painting project is worthwhile.
Every year, over 70% of our clients return for additional work.
That means a lot to our business and the work guys in the field.
We are very grateful to our customers, who we prefer to call friends, for trusting us with their painting, handyman, and remodeling projects in the greater OKC metro area.
Following through and exceeding expectations are core principles of Klappenberger & Son.
Being the painting expert that you can trust is what we're all about.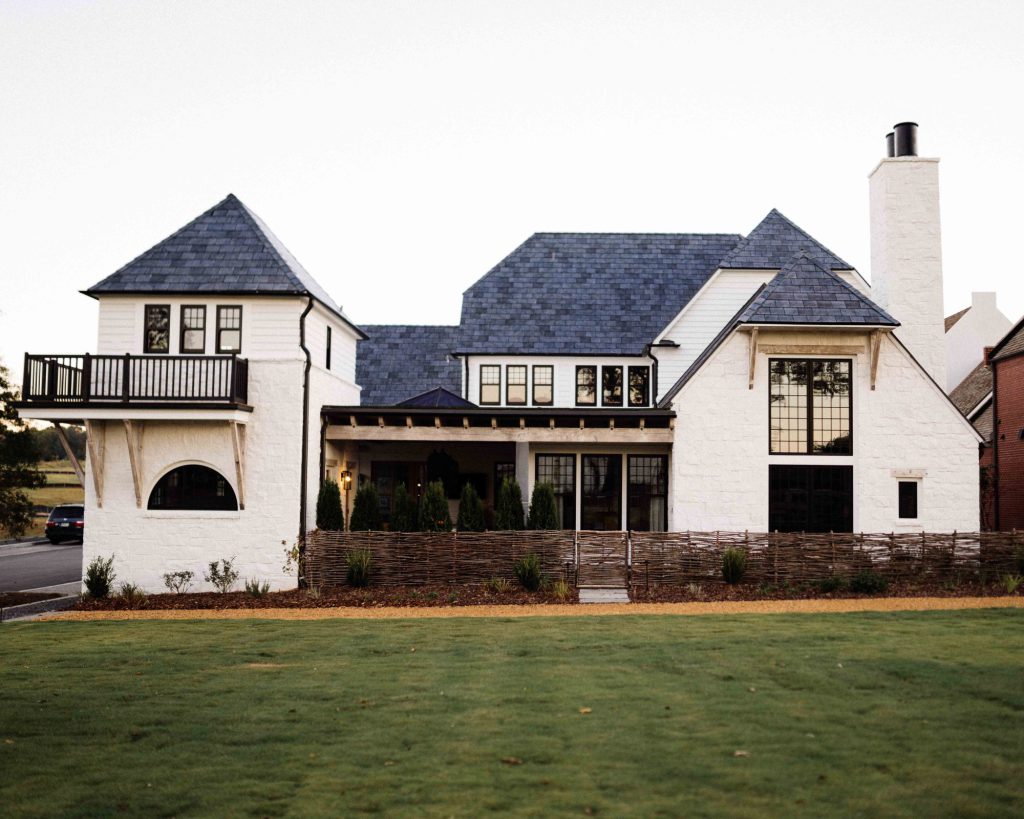 No Surprises, Our Prices Are Fixed
When you receive an estimate, the price is fixed.
I don't know if you have experienced this, but it is not out of the realm of possibility for an Oklahoma City painter to estimate low and then need more money to finish the job.
We won't sneak in any hidden charges. We will not change our price because we underestimated the scope of work. If the project does not change, you will receive the same price at the end of the job as you did when you accepted your original quote. That's how it works at Klappenberger and Son.
What if you would like to add some work and expand the scope?
It is not unusual for a customer to add work to a typical remodeling project. No problem! Many people find inspiration from Pinterest or HGTV as their project unfolds.
We will review the additional work with you that you'd like to add, tell you how much it will cost, and then we'll provide the services that you're looking for once you give the go ahead.
We are always happy to give you a price before expanding the scope of your project.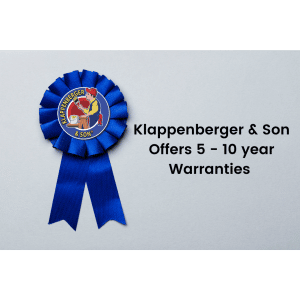 Klappenberger & Son provides a number of warranties for various projects in OKC. The plumbing, tile, electrical, and fixtures are all covered by a three-year guarantee for bathroom remodeling.
In addition to remodeling, we offer a five-year warranty on painting kitchen cabinets, a 10-year warranty on interior painting, and a variety of exterior painting warranties.
Warranties give you peace of mind that we will repair issues for no additional charge!
We don't know of other Oklahoma City Painters offering such extensive warranties as Klappenberger & Son. As 5th-generation Oklahomans, we want to give you peace of mind.  If the paint starts peeling four years later, we will repair those areas at no charge. 
Our team of professionals is unrivaled in the industry. We don't hire people without  painting backgrounds, because there is just too steep of a learning curve. Every professional at Klappenberger & Son is painting-certified, painting-trained, painting-experienced, and painting-excellent.
Our painting experts are fully trained and knowledgeable in the field. All of our techs have at least five years of experience, and often, ten years or more. Once hired, the "Klappenberger & Son Best Practice Training" begins. 
We believe it is our fantastic team of techs and "Best Practice Training" that is the reason why so many people choose Klappenberger & Son in OKC.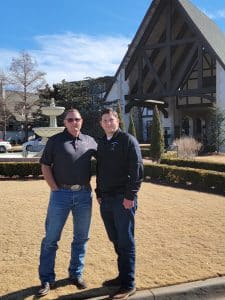 What Does An Oklahoma City Painter Such As Klappenberger & Son Charge?
Whether you are buying a home or selling a home or are just ready for a fresh look, price matters.
That is why we created a room painting calculator. 
Unfortunately, it's not possible to get an exact price, however it does give you a pretty good idea of the cost.  
In addition to getting a quick ballpark idea, you also understand that Klappenberger & Son is calculating the price accurately based on square footage and not a wild guess.
Our estimating Price guide offers very fair prices that tend to be within 5% of the expected time and material cost. 
When you choose Klappenberger & Son Painting and Handyman Experts, you can rest assured that you're getting top-notch painting services at a great value.
Check it out for yourself!
Contact Klappenberger & Son Today
At Klappenberger & Son, our goal is to provide you with the best painting results that you've ever seen in Oklahoma City every time you work with us! We've built our reputation on customer satisfaction when it comes to painting Tulsa homes, which is why so many customers return year after year when they need painting help in Oklahoma City .
We are ready for your next painting project in OKC! Call us today at 786-977-2900 or request an estimate online.
If you need an Oklahoma City painter or handyman we have you covered!