Emerald Urethane is Sherwin Williams' top of the line paint, but is it a good value?
  At a retail cost of $90.00 and a sale price of $60.00, what exactly are you getting that is different from less expensive paint?
In order to be as objective as possible, I test all the paints in the same way.  I test for: 
Workability
Coverage
Finish
Washability 
Durability
Emerald Urethane Satin Workability
How well the paint works is important because it affects productivity and can reduce fatigue.  I've broken workability into 3 criteria.  They are as follows:
Ease of brushing
How far does one dip of a brush spread
Working time of paint
Like virtually all premium paints, Emerald Satin Finish paint is simple to work with.  It spreads easily and can cover 30-34" with one dip of a brush. 
In addition, Emerald Satin has a generous working time.  I was able to return to previous brushed areas and touch-up more than 2 minutes later.   Having extra time to touch-up reduces damaging the sheen as it begins to dry.  
Workability 10 out of 10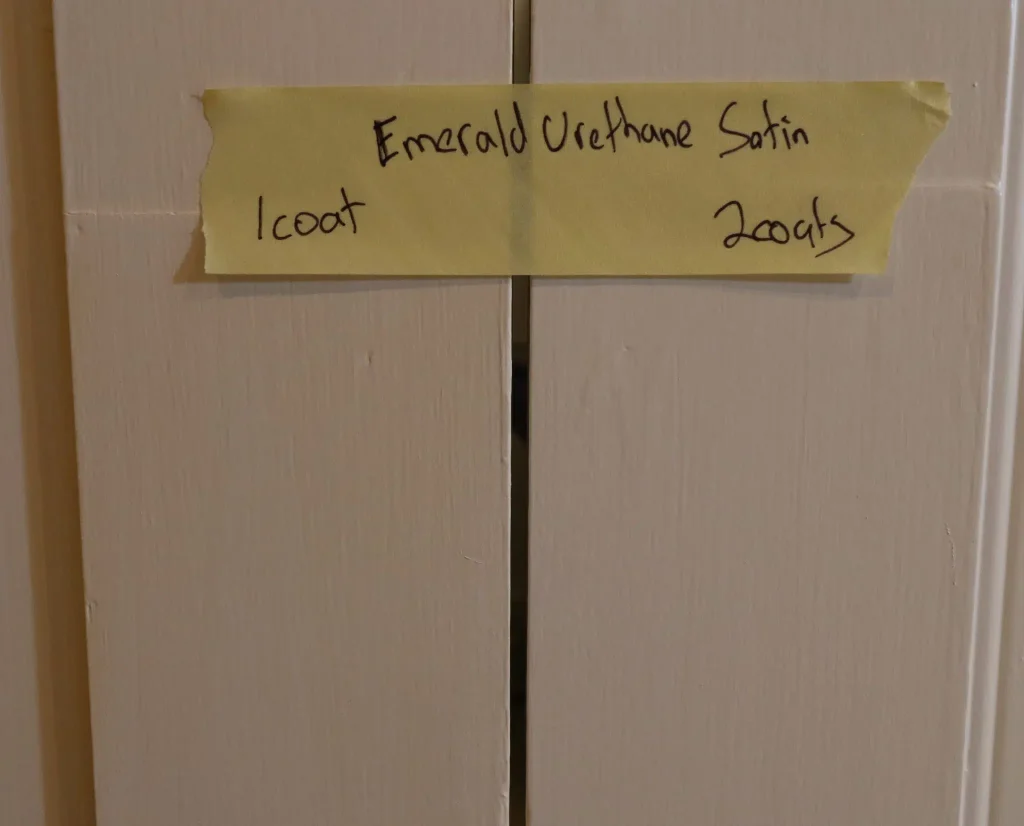 Emerald Satin has good coverage.  It will cover most colors in two coats.  Other Sherwin Williams paints, such as ProClassic Acrylic Alkyd, and Cashmere covered better. 
Coverage 9 out of 10
Why doesn't the most expensive paint cover the best?
Paint manufacturers make a multitude of paints to fill consumer demand.  One type of paint might be created for great washability…but in order to be the most washable paint, the chemicals cause the paint to cover less.  
There has yet to be a paint that has every feature including price. However, there have been a few paints that I do give all perfect scores too.
Emerald Satin Finish
The finish of both Emerald Satin and Semi-Gloss are  slightly sandy.  Even after sanding between coats and wiping clean with a micro-fiber cloth, I could not get a smooth finish.
Finish 6 out of 10
Emerald Urethane Self Leveling
If you are painting kitchen cabinets, it is imperative that paint levels out as much as possible.  Many of today's cabinet paint from PPG Ultralast, Ben Moore Command, and Advance all self-level beautifully.  So much so, that it can be difficult to tell if the paint was sprayed or brushed.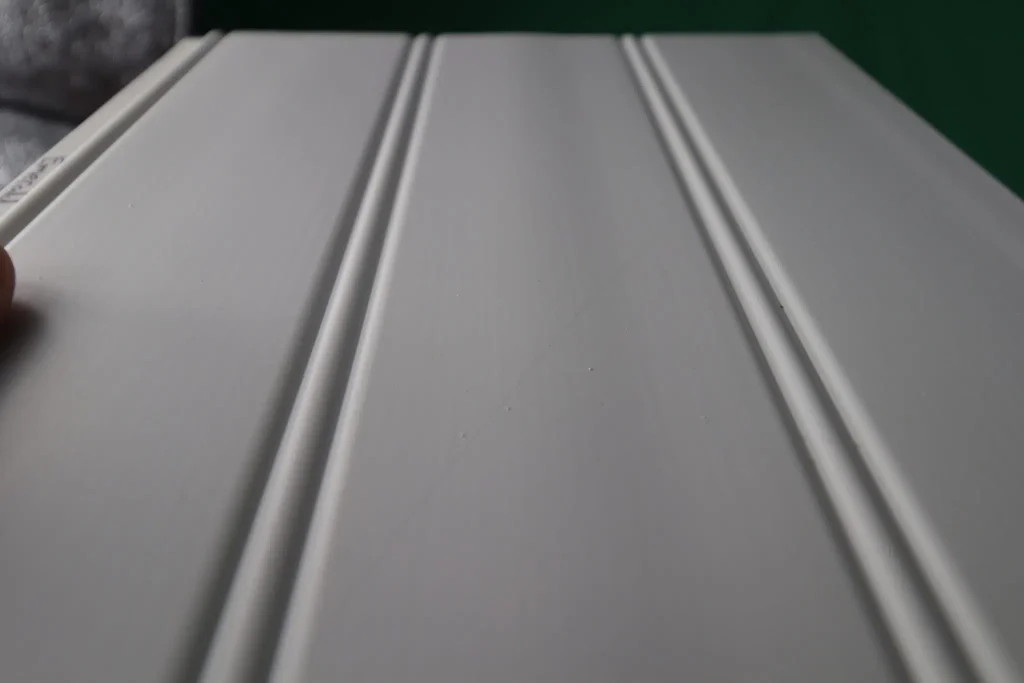 Emerald Satin Washability & Durability
After the paint was cured for 2 weeks, I applied six products to Emerald Satin Finish.  Then, I cleaned it with various light industrial cleaners.
The cleaners used are as follows: Spray Nine, Krud Kutter, Simple Green, and bleach/water combo.
The catsup, mustard, pencil, crayon, coffee, and red wine all dried on the surface for 48 hours.  
All stains were removed after repeated cleanings.  There was no damage (durability) to the surface afterward, and the cleaning chemicals did not soften the finish.  
Washability & durability  10 out of 10.
The Most Difficult Challenge: Kitchen Cabinet Durability
The most challenging task for interior paint in a home is to stick to kitchen cabinets.  The oils from cooking and our fingertips may eventually penetrate the top coats of paint and break the bond between the primer coat and the topcoat.
With Emerald Urethane Satin finish, that is not an issue.   I wiped Crisco oil on kitchen cabinets and let it sit for 12 weeks.  The surface is still tough and durable.  
On the other hand, cabinet-grade paints such as Emerald Urethane Semi-gloss and ProClassic Acrylic Alkyd did scratch off.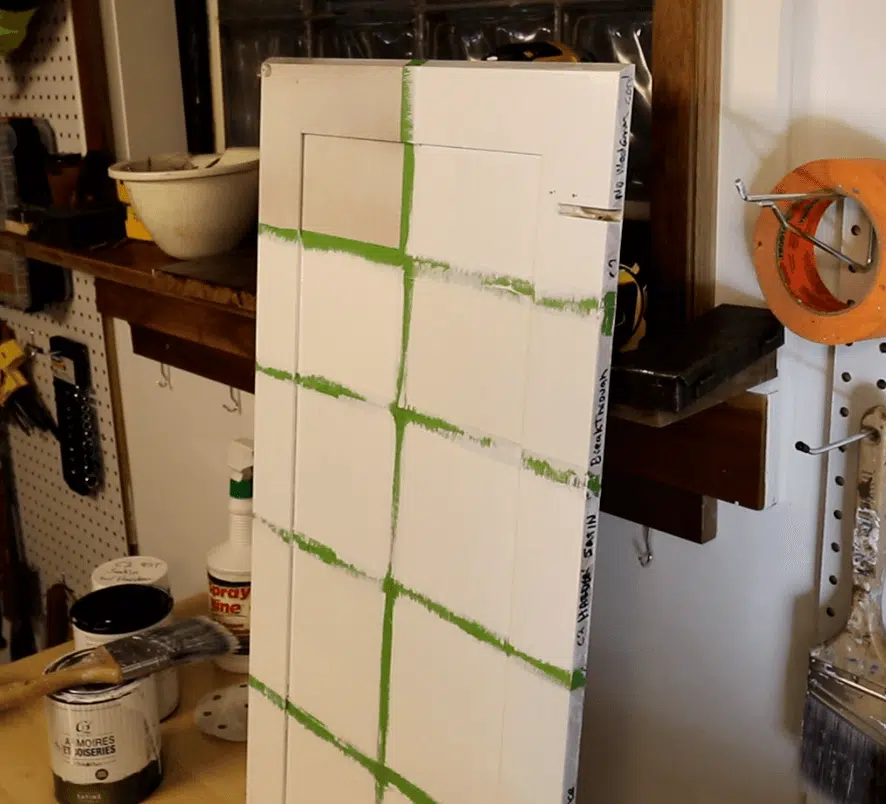 Emerald Urethane Satin Final Conclusion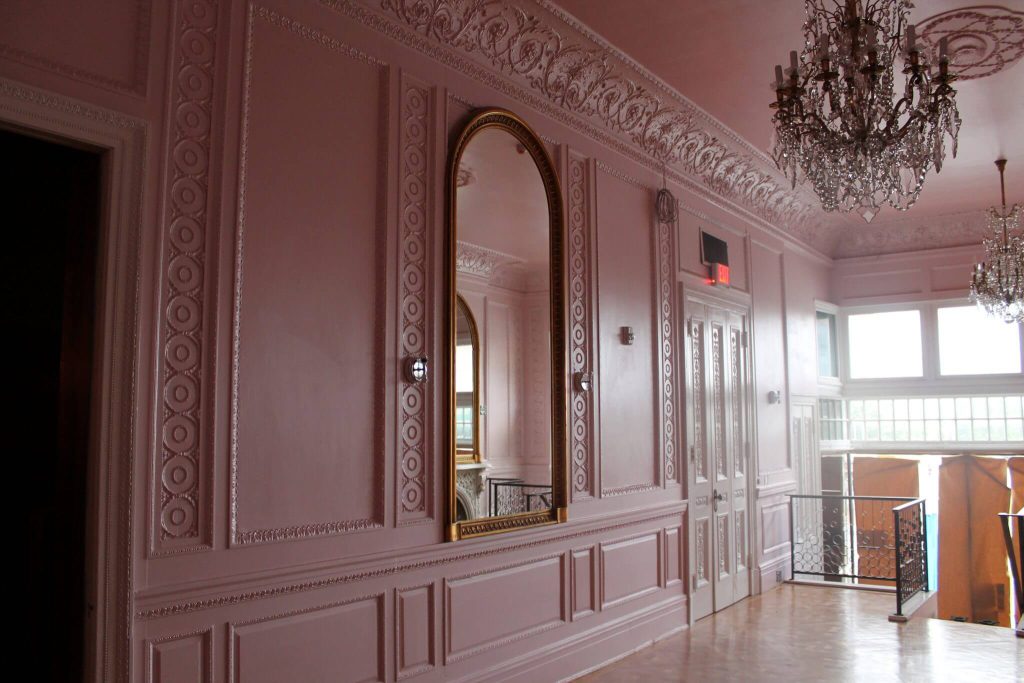 Emerald Satin paint from Sherwin Williams is easy to work with, covers well, and has exceptional washability. 
I love this paint except for the way that it feels.  It has a sharkskin feel to it, which bugs me.
An example place that I could recommend using this paint would be restaurants.  Unless they are inebriated, customers generally don't touch the walls.  
Having a rough finish is a real deal-breaker for me.   At $90.00 a gallon, I would expect a beautiful smooth surface.  FYI – Emerald Urethane gloss does have a smooth finish.
Because of this one issue, I give the Emerald Urethane Satin finish a final score of 8.5