Finding A Good Painting Co. In Columbus
Why is finding a good painting Co. in Columbus so painfully difficult? 
Did you ever notice how reliable pizza delivery is? It's pretty amazing! Unfortunately, we can't say the same for the home service industry.
It can be hard to find a trustworthy painting contractor that actually shows up, let alone provides a written estimate.
But don't worry, we're here to help you find the best contractors in your area who you can count on.
With our help, you'll be able to easily find the right people for the job without any hassle. Sit back, relax, and let us handle the hard work for you!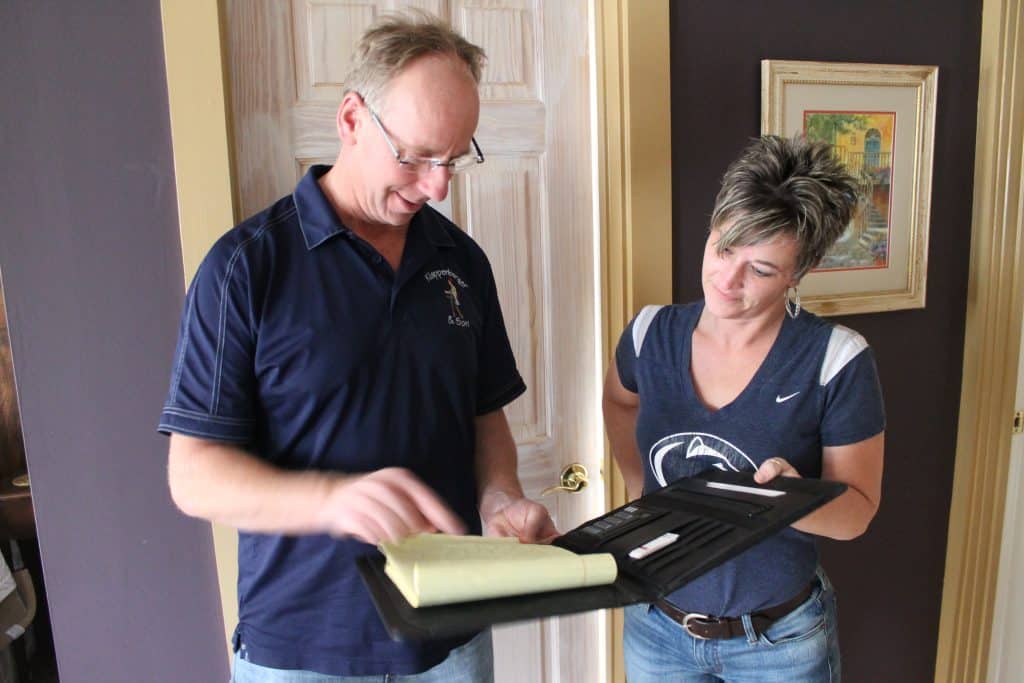 A Good Painting Co. in Coumbus Starts With Listening
A good painting company in Columbus starts by asking some questions and listening.  We understand that your painting or remodeling project is more than just a job, it's an investment in your home and your life. That's why we strive to go above and beyond in every aspect of our work.
When you choose to work with us, you can expect prompt and attentive service. From the moment you submit a request for a quote, we take the time to get to know you and your project. Our experienced technicians will recommend the best materials and processes to ensure that you receive the top-quality finish that you deserve.
No matter the unique requirements of your project, we are committed to providing the best solutions for your budget and your expectations. We are here to help you every step of the way, from color consultation to meeting your timeline.
At Klappenberger & Son, we take pride in our team of technicians. Each member of our team has undergone rigorous training and has at least five years of experience in the industry before joining us. We are dedicated to ensuring that our team follows our proven Klappenberger & Son best practices so that we can consistently deliver outstanding results.
A good painting company starts with listening and gathering information about your specific project!
A Good Painting Co. in Columbus Can Provide Quick Estimate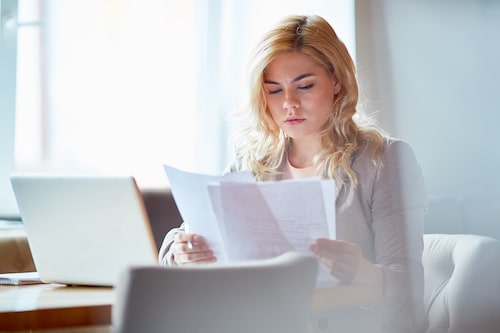 At our company, we prioritize promptness in all of our proposals. Rest assured that within 24-48 hours, you will receive a thorough and detailed proposal for your project. We strive to provide excellent service, and this means being efficient with our time without sacrificing quality.

To ensure transparency, our costs are based on the square footage of the project. We do not rely on rough estimates or guesswork, which can lead to an unfair price for our clients. Our pricing structure allows us to be upfront with our clients about the cost of their project and provide a fair price quickly.

For larger jobs, we understand that it may take more time to craft a well-thought-out proposal. However, once the proposal is approved, we are ready to schedule the project and get started as quickly as possible. Our team of professionals is committed to delivering exceptional quality work that will meet and exceed your expectations.
Effective communication is vital to the successful completion of any project. We understand that mistakes can occur when communication is inadequate, so we actively seek to avoid them. 
Typically, once a day, the project manager will be in contact with you to give updates. Additionally, the lead crew member will serve as a communication channel.
Even though we cannot completely eliminate all communication issues, we want to assure you that we are readily available from early morning until evening.
Our goal is to make your experience with us as stress-free as possible.
Communication is key to being a good painting co. in Columbus!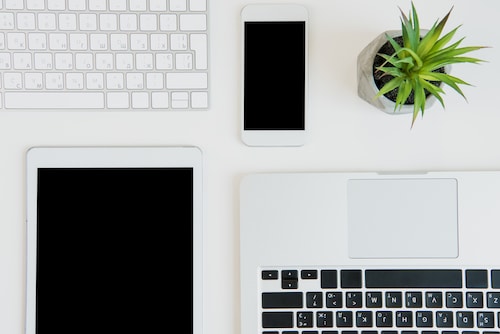 A Good Painting Co. in Columbus Should Be A One Stop Shop
If at any time, you find additional items you would like us to do on your  project – this is no problem. 
We have a large team of technicians with various skills, from kitchen and bathroom remodelers to painters and drywallers.  Typically, we do minor repairs by the hour and flat fees for larger projects. 
Many customers, including myself, are hesitant about doing work by the hour.  There are worries of hourly work dragging on and costing a lot more than what was initially quoted. 
That problem is eliminated with us.
The Final Project Walkthrough – Let Us Know What You Think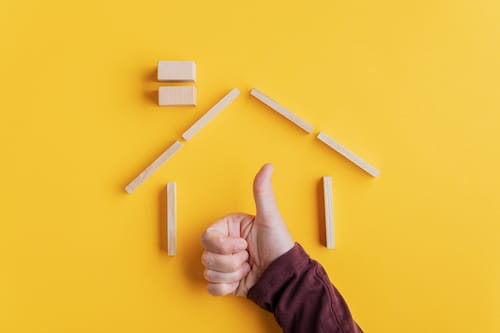 Unless the jobs are minimal, the estimator/project manager will take you through a final walk-through.  
At times, the crew leader can also be a substitute for the estimator.  Regardless, we want you to be delighted with our work.  This is where you get to make sure everything was completed to your liking that is included in the contract.
Is The Project Work Guaranteed – Absolutely
Working with our painting contractors in Fairfax also gives you so many advantages that other companies do not offer. 
Another advantage we offer is our amazing warranty. 
Our warranties are typically between 5 – 10 years.  Check out our painting warranties page to see the terms yourself.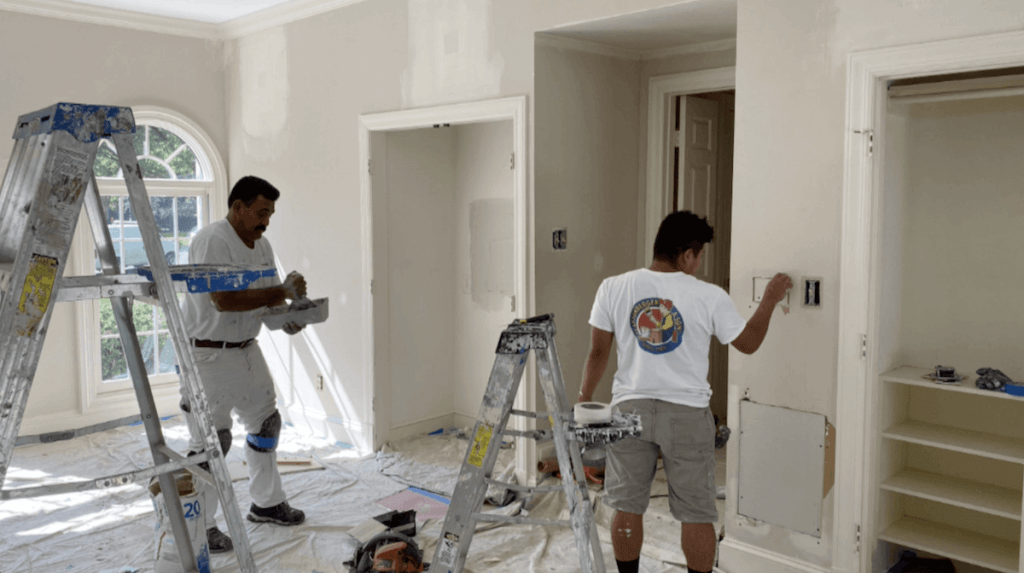 Finally, No Surprises Here – The Price Is Fixed
It is not uncommon for painting contractors to offer a low price and then find reasons to raise it.  At Klappenberger & Son, we don't play that game.  Only if the scope changes does our price! 
With our 30-plus years of experience and our best practices applied, we believe you will be truly satisfied with your entire experience with us. 
Though we cannot claim to be perfect, we have tons of 5-star reviews on Angie List, Home Advisor, Google, and Best Picks.
Get started with a quote for your project today!