Finding The Best House Painters In Houston, TX - What Should I Look For?
"Many of these strategies I will share with you to find the best painting contractor in Houston can be applied to other home services."
Louis Camacho
Are you looking for the best house painters in Houston, TX? If so, you should ask a few key questions to ensure you're hiring the right company for the job. 
The easy way is two get a few quotes and go with the lowest price. But if you've done that a time or two, you realize it's like playing Russian roulette, and the outcome is often horrible.  So let's discuss some strategies for finding the best professional painting company in Houston, TX.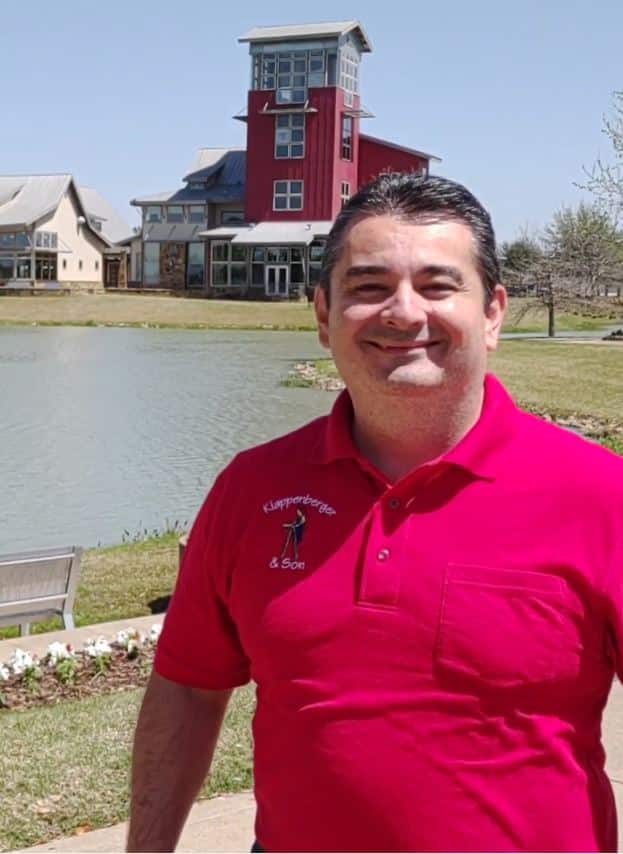 Finding The Best House Painters In Houston Starts With Using The Right Paint
The best professional painters always use the paint that best suits your needs. A good painting company will know which brands and types of paint perform best under certain conditions and will use that information to recommend the right paint for your home in Houston.
In most cases, using inexpensive paint is a bad idea.  Why? Because after factoring labor and materials, upgrading to a premium paint only raises the total cost by 10%.  
Using a premium grade paint as opposed to a cheap paint can increase the longevity of the job by years.
Question 1: What type of paint do you recommend using on the exterior of my home?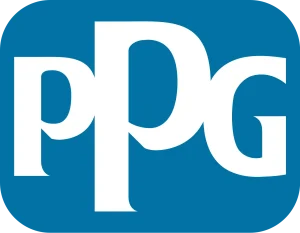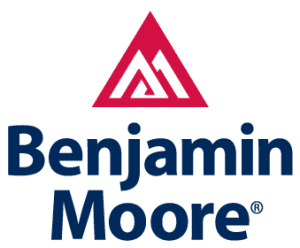 The number of coats of paint that a contractor applies is also an important factor to consider.
Paint manufacturers recommend a primer plus two coats to honor the paint material warranty.
At Klappenberger & Son, we take it one step further. We give a 7 year warranty for labor and materials when we prime the surface and apply two finish coats.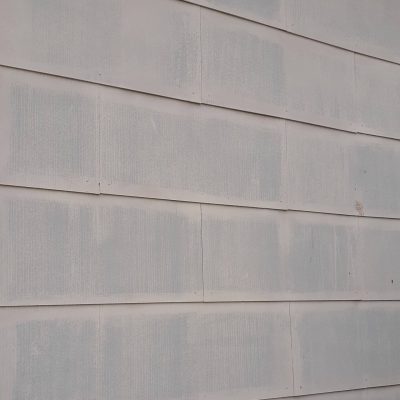 Adding A second Coat Is Only About 35% More!
A second coat of paint normally costs just around 35% more than a single coat. Why? Because the power washing and additional prep work is already completed.
If your Houston exterior house painters recommend just one coat, ask why. Maybe they have a perfectly good reason. There are times when one coat is suffice. However, if the paint job will last 3-5 years longer, it usually makes sense to apply a second coat of paint.
Can you see that the painter brushed the edges and then rolled the entire surface? At one time, the shingles probably looked very consistent. Over time, the paint wears off, and the difference between one and two coats is very noticeable.
Question 2: How many coats of paint do you recommend applying?
When Searching For The Best House Painters in Houston, There Is No Substitute For Experience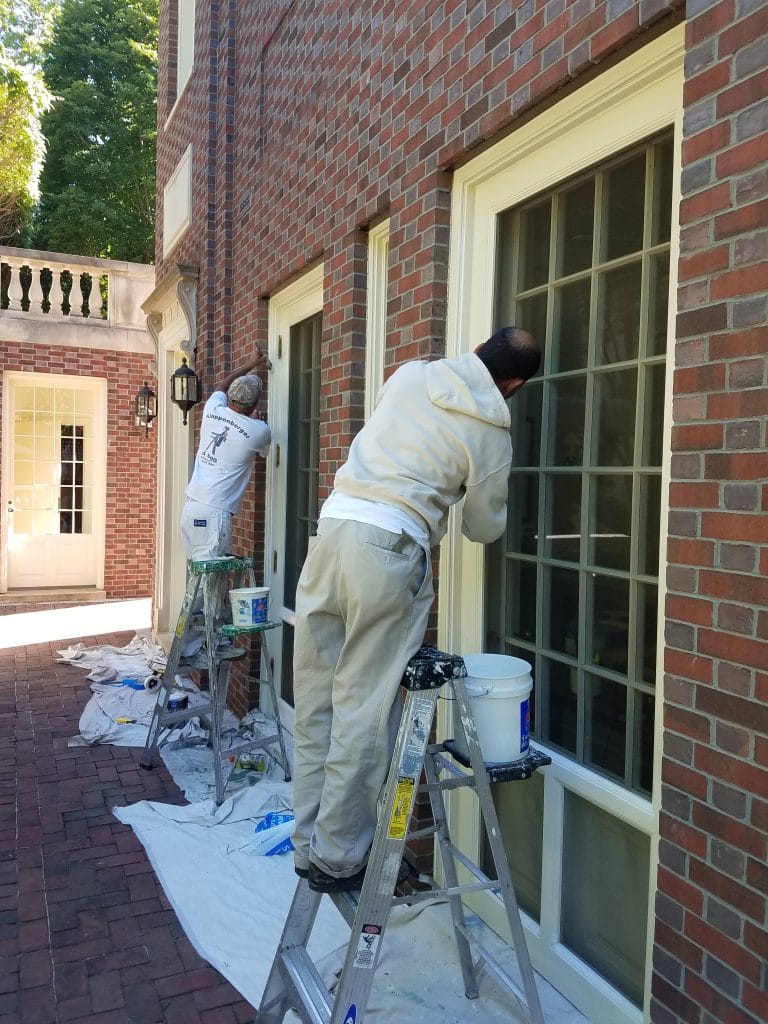 Finding the greatest home painter in Houston involves several steps.
First, look for experience.
Many mistakes can happen when painting a home, and I don't recommend someone learning from them on your home.
Second, choose a contractor who is trying to discover your needs.
We all have slightly different needs and wants.
Is the painting contractor asking you specific questions and acting as an advocate? If so, that's a good sign!
An experienced painting company will know how to properly prep a surface before painting. 
In addition,  they should also be able to advise you on right primers for bonding and top coats for beauty and longevity.
Lastly, ask what similar jobs have they done.
House Painters In Houston Should All Use A Moisture Meter But They Don't!
A moisture meter, for example, is an essential instrument for painting contractors to have on hand. These little portable gadgets evaluate the moisture content of wood and help you decide how to paint the exterior of your Houston property.
No matter what sort of prep work or materials you use, if the moisture level of the wood is greater than 16 percent, the paint will peel prematurely.
Asking about a moisture meter is an excellent way to test a contractor's knowledge and experience.
If they don't have one or know how to use it, they're probably not the right contractor for the job.
Question 3: Do you use a moisture meter? Before applying the primer and topcoats, what is the maximum amount of moisture the manufacturer allows?"
When Looking For House painters In Houston Ask For A COI.
The best painting companies in Houston will be licensed and insured. This is important because it protects your home and the painting contractor's employees.
Always ask for a certificate of insurance before hiring a contractor. A contractor's insurance provider will have no problem providing this paperwork. This document is immediately sent to you by the insurance company. This procedure ensures that the information has not been tampered with and that the document is valid.
If a painter gets hurt, you don't want to be held responsible for compensation or medical treatment expenses. This is one of the reasons why it's critical to hire a licensed and insured professional painting company in Houston, TX.
Painting contractors must be licensed by the state and, in some circumstances, by their county. Getting this information is as simple as asking for their contractor number. This information is usually visible on the website of most house painters.
Another indication that your potential Houston painting firm is competent and ready to do an excellent job is if they provide proof of licensure and insurance.
Question 4: Can you please provide me with a COI  (certificate of insurance)?
Asking The Right Q's Will Help You Find A Professional House Painter In Houston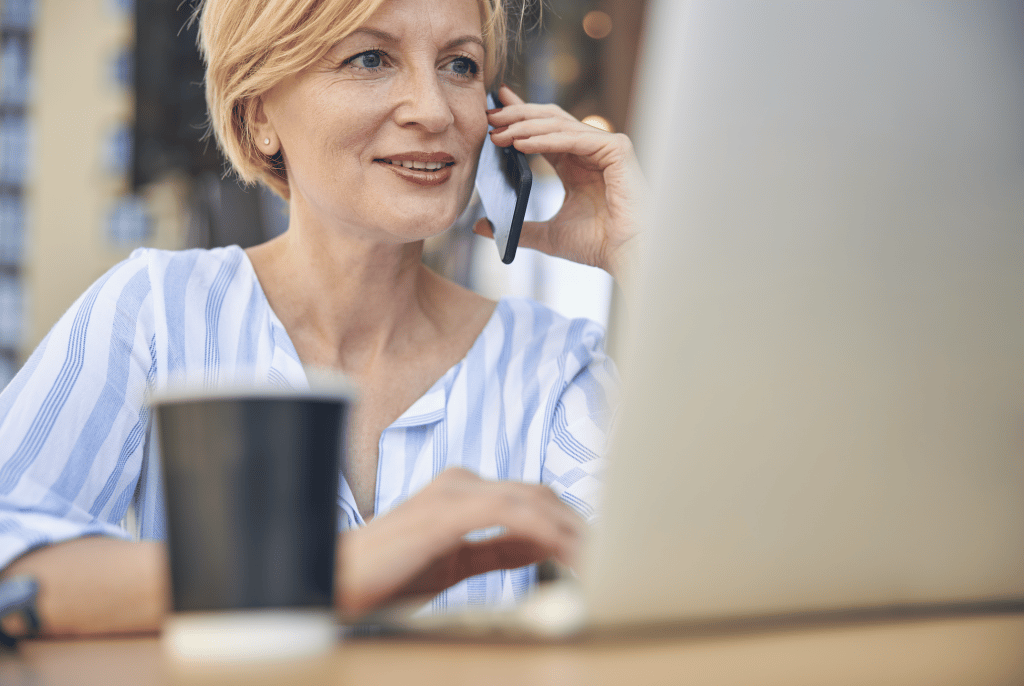 Looking into a painter's  references is great way to gain insight into how a company operates.
Any house painter in Houston should be able to provide a multitude of references.   
Ask for a recent job(s) and a job(s) that was completed a few years ago. 
A recent customer will be able to tell you if the project was done on time, if it was clean, and whether the painted lines were straight. However, the most important thing to know is whether or not the paint job will endure many years!
In addition, you can also check the Better Business Bureau for any complaints that have been filed against the company.
You Are On The Road To Finding A Quality House Painter In Houston
This will give you a well-rounded view of their work and help you make a more informed decision.
When talking to references, be sure to ask about the following:
– Are you satisfied with the quality of the work?
– Was the job was completed on time?
– Were the workers were polite and professional?
-Did you have any problems with the painters?
-If so, were the problems resolved? 
Are Internet Reviews An Accurate Way To Find A Professional Painting Company In Houston?
Reviews are a quick and easy way of getting a snapshot of a company. 
However, reviews are rarely left by people who have mixed experiences.  
People are more motivated to leave a review if the experience was good or bad. 
Not having information from the customers in the middle can alter the company's impression, both good and bad. 
More importantly, evaluating the longevity of the paint job takes years to determine. 
Unfortunately, most customers write the review when the paint is barely dry.  
So, while online reviews can be a helpful way to screen a contractor, they should not be the only factor.
Question 6: Can you provide new and old references that I can speak with in the Houston area?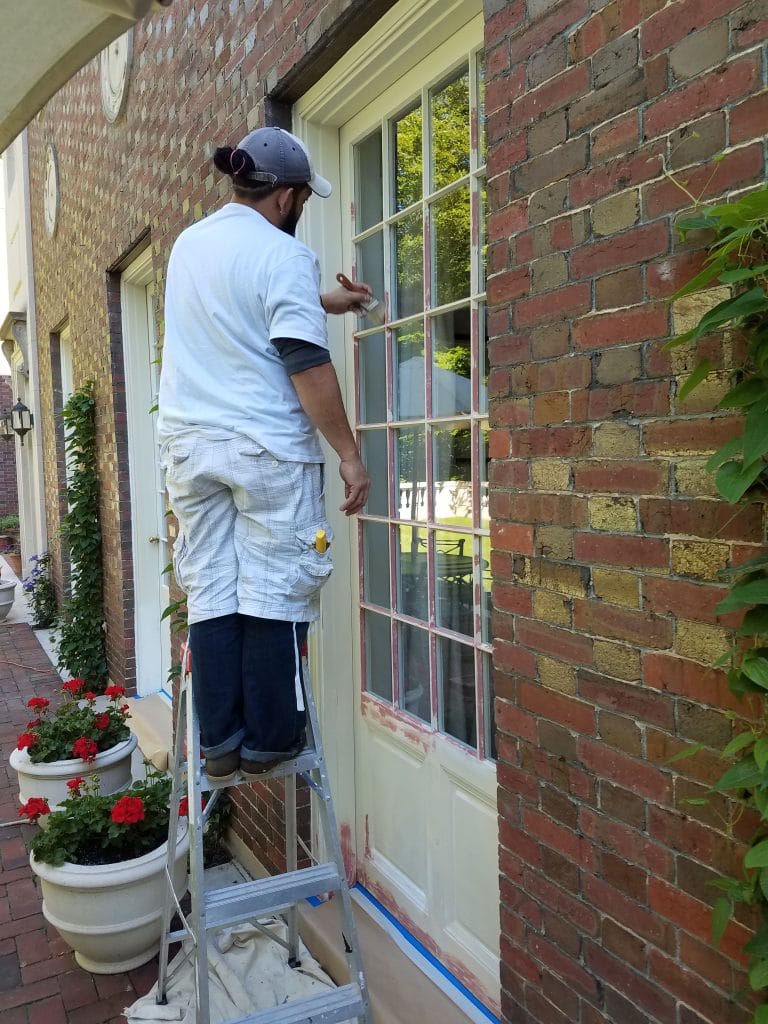 Finding The Best House Painters In Houston, TX - What Should I Look For? How About A Warranties!
When searching for a professional painting company in Houston, TX, it is also essential to ask about any warranties or guarantees.
Painting contractors seldom give extended warranties on their work. They usually provide a year or two of coverage.
Klappenberger & Son warranties are for five to ten-years, giving you peace of mind.
When having work done on your home, always inquire about warranties.
Question 7:  How long do you warranty your work, and does that include labor and materials?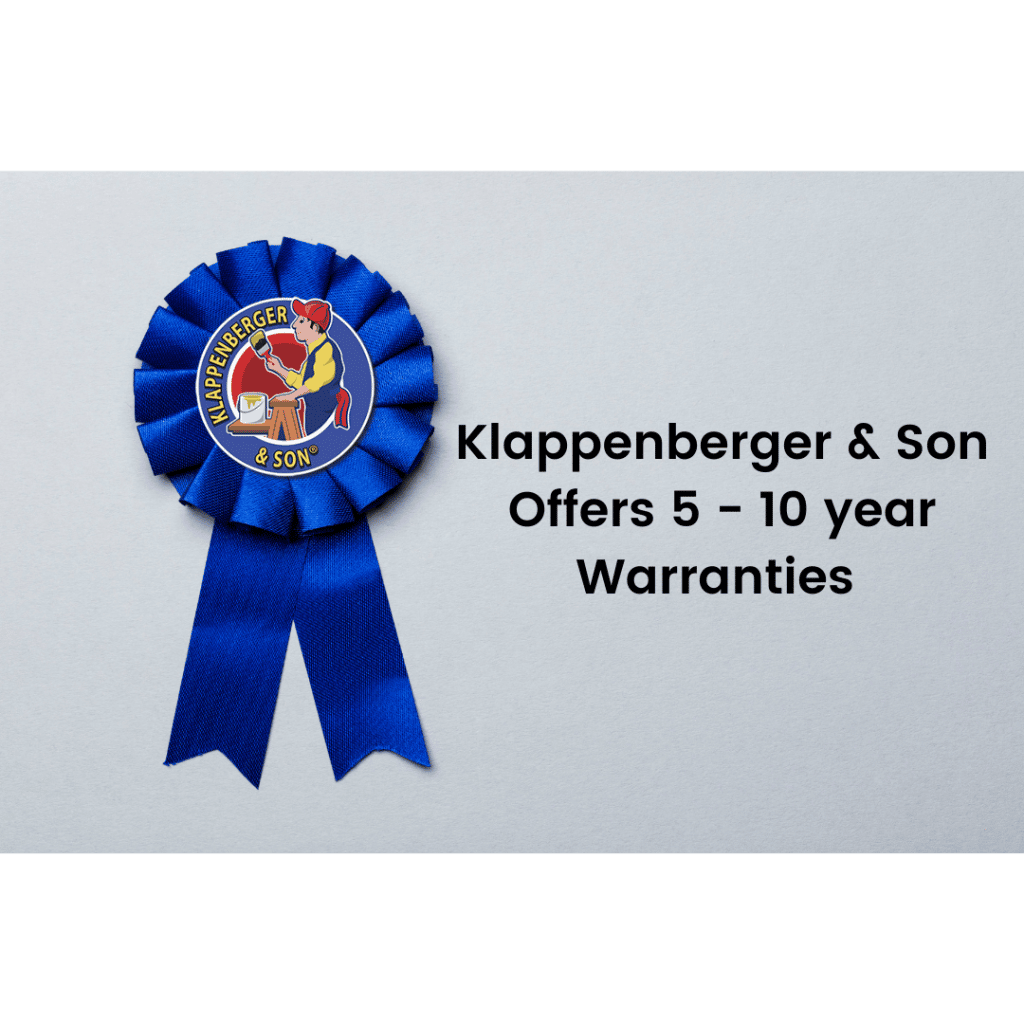 Looking For Skilled Painters In Houston Who Meet All Of Your Requirements
        Here Is How We Roll!
We use premium quality paints from Sherwin Williams, Ben Moore, PPG, and Fine Paints of Europe.
We suggest the right amounts of coats to satisfy your goals.
Yes, we use moisture meters. 
We are happy to provide old and new references.
All franchisees are fully licensed and insured.
We offer 7-15 -year warranties
We will send a COI upon request.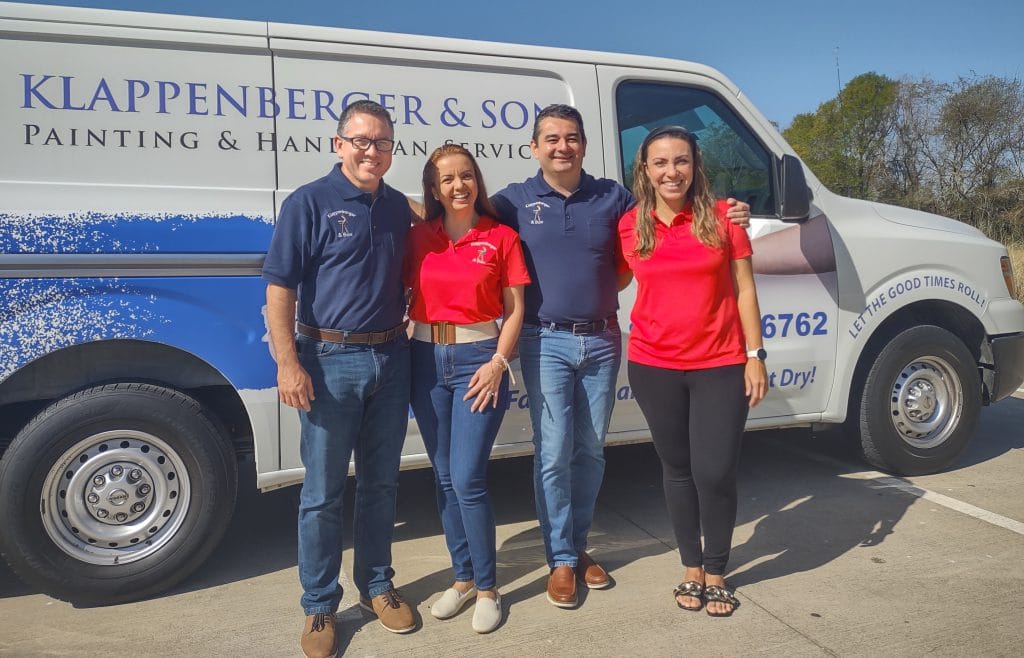 Our team of professional painters is ready to begin painting your Houston, TX home today.
Contact us
for a free quote!