You Have Successfully Submitted Your Information to Klappenberger & Son - Montgomery County
You'll receive a phone call within the next 60 minutes from one of our friendly staff members. Can't wait to get started? Click on the button below to call now and schedule your free exterior painting estimate.
GET YOUR FREE HOUSE PAINTING ESTIMATE NOW!
Enter your name, email and phone number below.  One of our friendly staff members will get back to you within 60 minutes to schedule your free exterior painting estimate.  We can't wait to meet you! 
Montgomery County Residents – Let us paint your house today – inside or out! 
There are two main reasons to choose Klappenberger & Son for your interior and exterior painting projects.  First, the fun reason.  It is a great opportunity to change a house into your home.  Want a bright bold door? Awesome!
Secondly, a professional painting job is to protect your home.  Without a professional paint job, the harsh sun, the mold, and the rain will destroy the substrate.   For most of us, your home is your largest investment so it makes sense to take care of it.
Klappenberger & Son is a professional painting company. Our painters know the weather and climate issues that your home will face.  We are dedicated to making sure that your house looks beautiful and will stay that way for as long as possible. We have all the experts you need under one roof for your painting needs
Contact Klappenberger & Son – Montgomery County at 301-690-9391 or complete the form to be contacted within the next 60 minutes by our friendly staff to schedule your FREE house painting estimate.
We know that it can be hard to trust your home to just anyone.
This is why we pride ourselves on: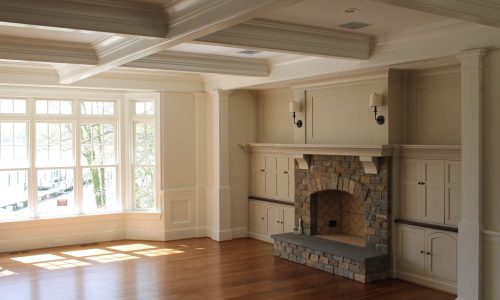 "I've Never Heard Of Klappenberger & Son. Who Are You Guys?"
Klappenberger & Son is a company that performs exterior and interior painting in Montgomery County.  In addition to painting, we also perform handyman and remodeling services.
Even though we have painted thousands of homes in Montgomery County, you probably have never heard of us.  That is because we do very little advertising.  On average, 74% of the work we receive is referrals and repeat work.
We started as a handyman and painting contractor in 1989:
Residential
Commercial
Pentagon
Smithsonian
Embassies
White House
However, what is a priority is communication?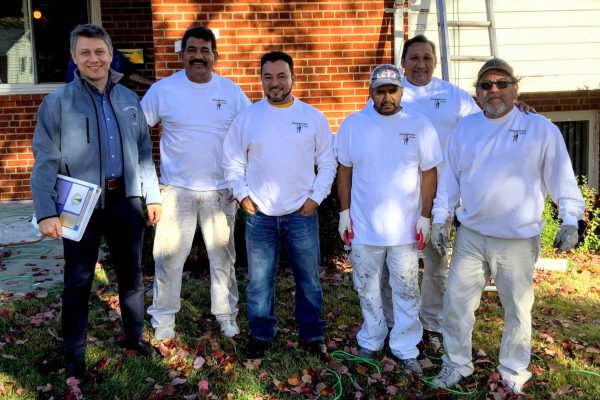 Interior Painting in Montgomery County: It's All About Communication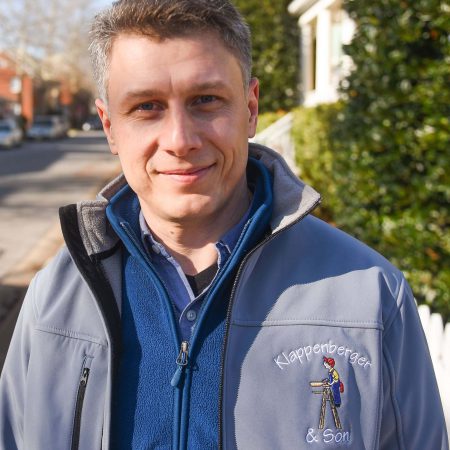 What Separates Us From the Others
From the beginning to the end of your interior painting job, we have learned the importance of communication.
Our communication starts when you call us and a live voice, usually Iva, answers.  Once the appointment is set, and the estimator arrives, he doesn't go into a big sales presentation.  Instead, he asks questions and listens, and listens some more to understand your wants and needs. 
Next, the communication continues through detailed proposals to eliminate any confusion about the scope of work.
I think you will appreciate the next step.  If you award us the job, the estimator is now your project manager.  This helps reduce communication problems and allows the jobs to progress seamlessly. 
Finally, our estimator/ project manager now transitions into the painting company owner at the end of the job.  In other words, he scrutinizes the job to make sure everything is just as you initially requested.
Interior Painting in Montgomery County:  the Prep Work
Prep work is vitally important to having a beautifully interior paint job, and spackling is part of the process.  Unfortunately, spackle dust is very light and can travel through the house, creating a huge mess. 
We use a vacuum attachment when sanding spackle, and it captures 95% of the dust particles.
It is astonishing how few interior painting contractors sand spackle areas with vacuum attachments.  Spackle dust is very light and can carry all throughout a house, even making its way into closets.
We avoid this problem by sanding with vacuum attachments on our sanders, and it collects 95% of the dust before it has a chance to land where no one wants it. 
As a painting contractor for over 30 years, we've incorporated best practices like vacuum attachment.  As a result, we know an awful lot about the best paints to use because we have thoroughly tested 40 paints.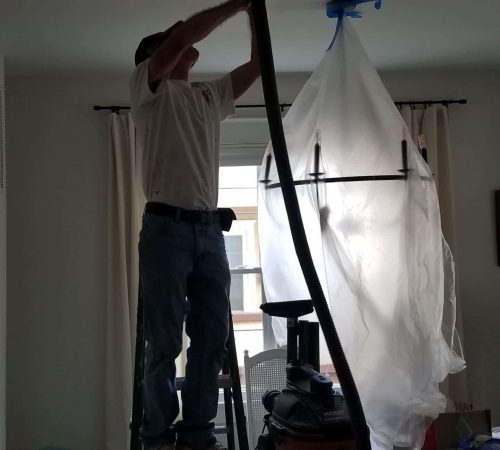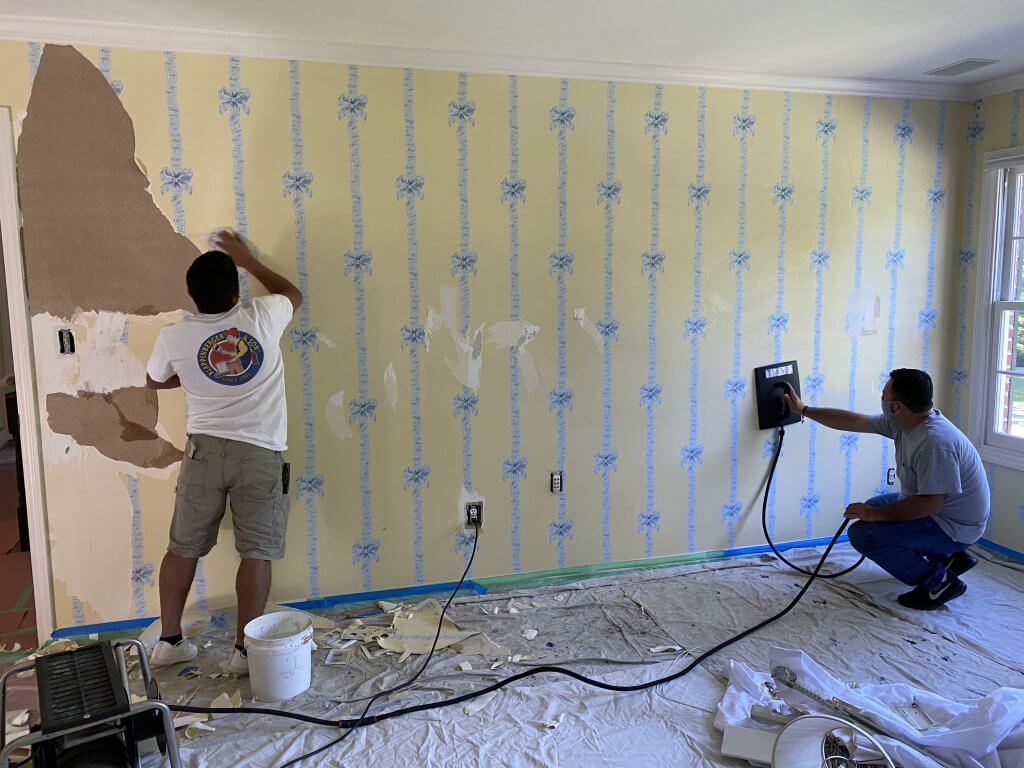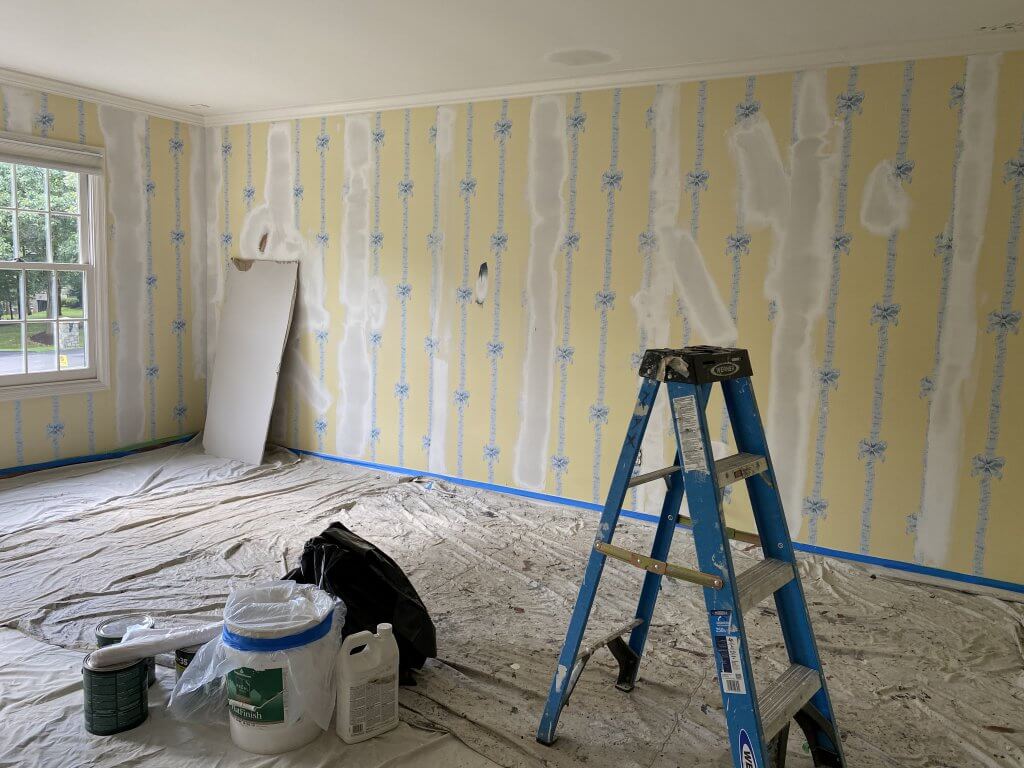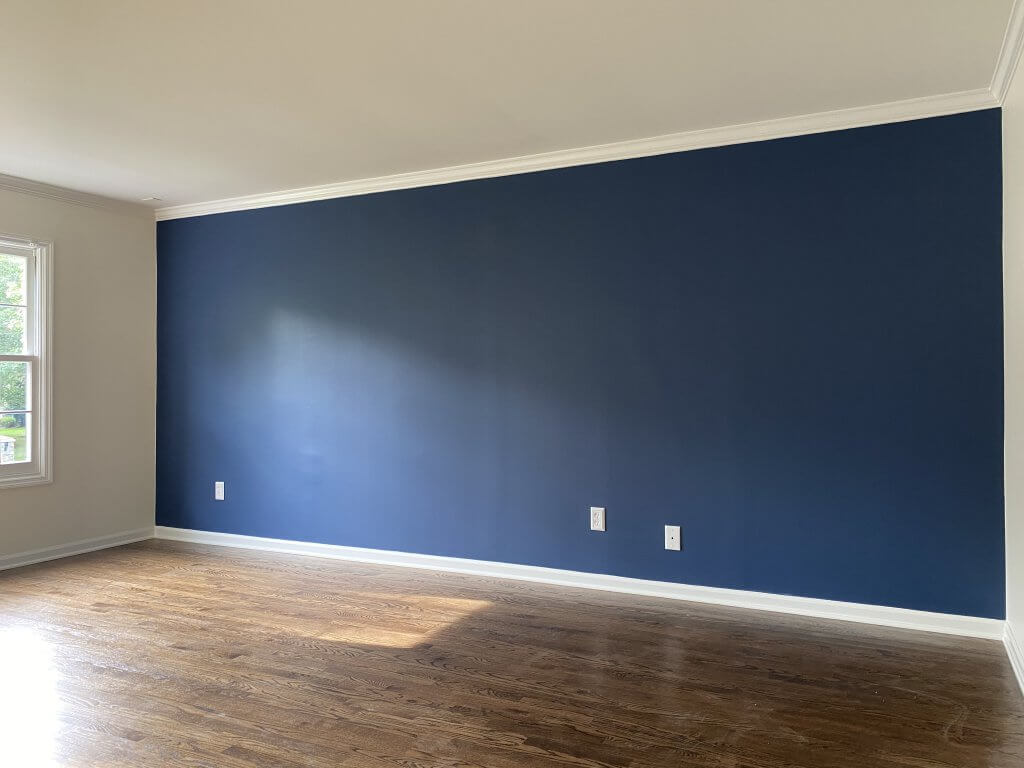 Most painting companies have their favorite go-to paint.  Whether it is Ben Moore or Sherwin Williams, there really is no one-size-fits-all.  Therefore, it is important to have a large breadth of knowledge to know which one fits your particular needs.  Moreover, it has been interesting to find that the more expensive paints are not always the best choice.  In addition to these fine paints below, we also do reviews on C2 Cabinet Paint. 
Picking the right paint for your project can be tricky.  However, we have an advantage over other interior painting companies.  We have taken the time to test over 40 different interior paints!  
We test and compare the following:
Coverage
Workability
Washability
Durability
Self-priming
Ability to touch-up
For about 6 years or so, we were stuck in the light gray spectrum for the most popular interior painting colors.  Fortunately, we are stretching our palettes.
Tips For Picking the Right Interior Painting Colors
Color adds interest to a room.  But the color doesn't have to come from the paint color. 
The picture on the right has its walls painted with neutral color from PPG Transcend.  There needs to be a splash of color added, and the throw pillows provide that beautifully.  In contrast, if we were to take the throw pillows from the sofa in the left picture and replace them with the one on the right, the room would look dull. 
Whether you are buying a home or selling a home will also factor into which colors you should consider.  Picking neutral colors like Owl Gray by Ben Moore is a popular choice.  
Klappenberger & Son is an exterior and interior painting contractor serving Montgomery County and beyond.  In addition to painting, Klappenberger & Son is also a handyman and remodeling contractor.   Whether you live in any of the towns listed below or anywhere else in Montgomery County, we have you covered. 
| | | | |
| --- | --- | --- | --- |
| Rockville | Silver Spring | Chevy Chase | Bethesda |
| Potomac | German Town | Gaithersburg | Olney |
| Takoma Park | Damascus | Montgomery Village | White Oak |