Interior Painting in Arlington
We all know that finding a reliable contractor for interior painting in Arlington is difficult. 
It would be wonderful if finding three qualified painting contractors were as easy as doing a quick internet search! 
Unfortunately, it is still primarily an unreliable industry fraught with poor painting contractors providing subpar service.
What Do We Do Differently From Other Interior Painters In Arlington?
First, we have instituted a Superior Customer Service checklist for every job.  We identified the most common complaints and have instituted safeguards to avoid them.
For example, communication is built into our processes at every stage. 
You always speak to a live voice, whether calling to schedule an estimate or have a question during the job.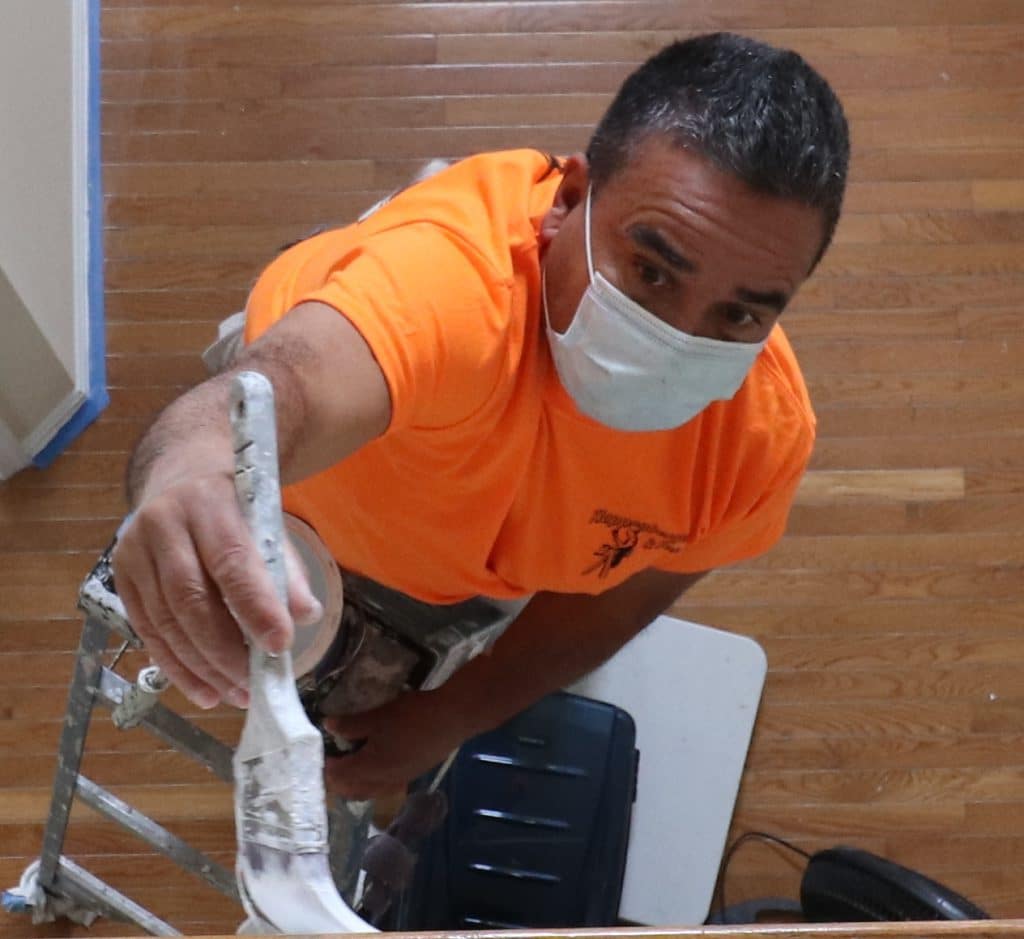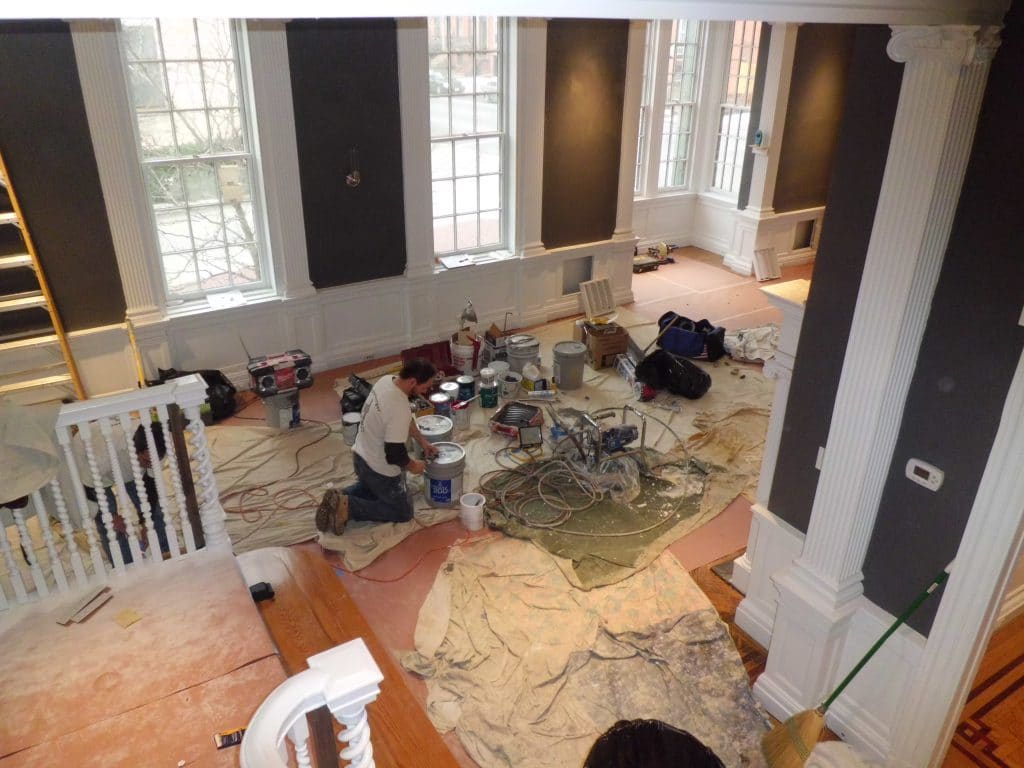 Interior Painting in Arlington: The Pricing
Klappenberger & Son  Pricing
As an interior painting contractor in Northern VA for over 30 years, we have cataloged the time and costs for our jobs.  
We measure the size of the room and enter the square footage.  
Using tried and true calculations, we can tell you how long the job will take.  Moreover, the price is fair and fixed.  We guarantee you that our price will not change unless the scope of work changes.  
Part of our Superior Customer Service is to offer peace of mind at a fixed price.  In addition we also off an interior painting warranty. 
What Does Superior Customer Service Mean For Interior Painting in Arlington?
Superior Customer Service is not just a slogan but a checklist of practices that reduce many common problems.
First, you always have a live voice to talk to!  Whether it's someone in the office, the estimator's cell phone, or the owner, you are not relying on voicemails, texts, etc. 
Secondly, in most cases, getting a quote takes just a couple of days after your first contact with us. 
When we start your project the estimator and or crew leader will review the job with you on day one.  Color samples will also be applied as will details to ensure respect for your home and a smooth workflow.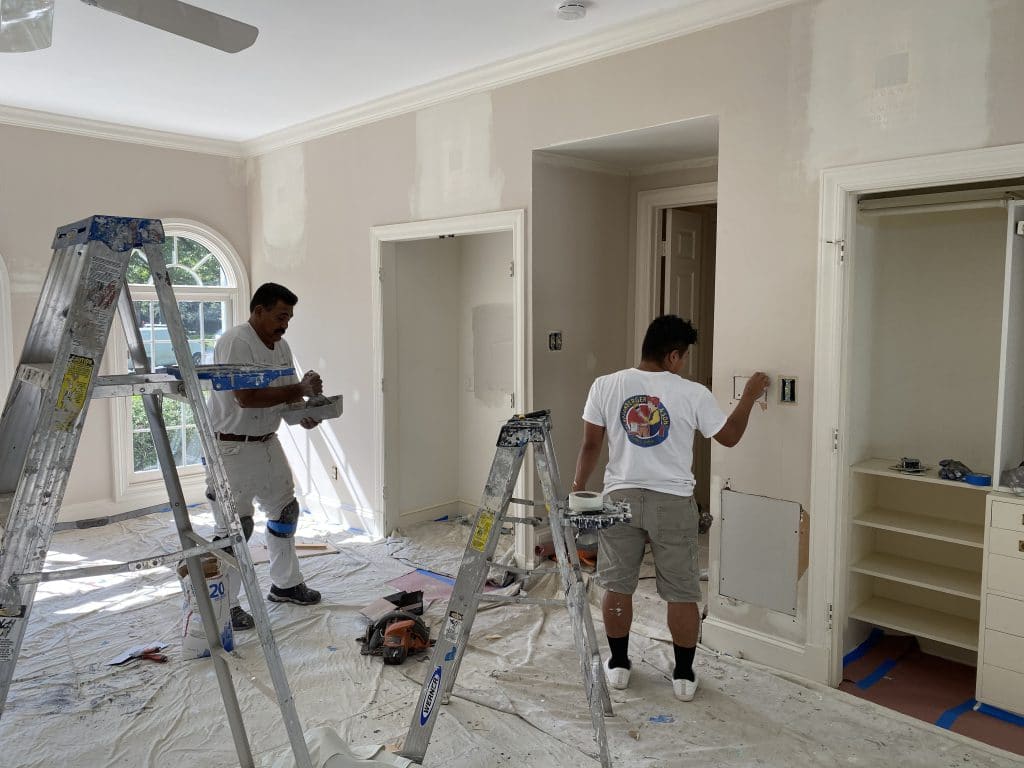 We understand that we are in your home, and the more you and your family can continue your usual activities, the better.
In addition, if you are available, we will show you completed areas to ensure they meet your expectations.  
Finally, a thorough inspection occurs by both parties to ensure everything was completed on the proposal, and you are pleased with our work!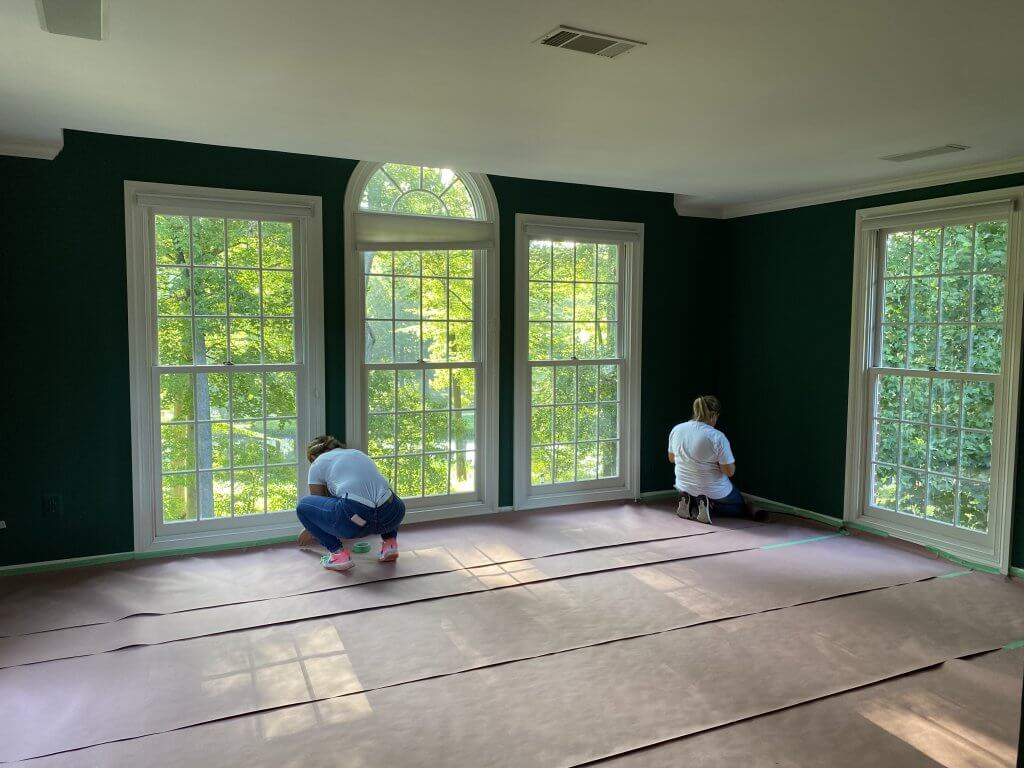 Our Interior Painting in Arlington Comes With Warranties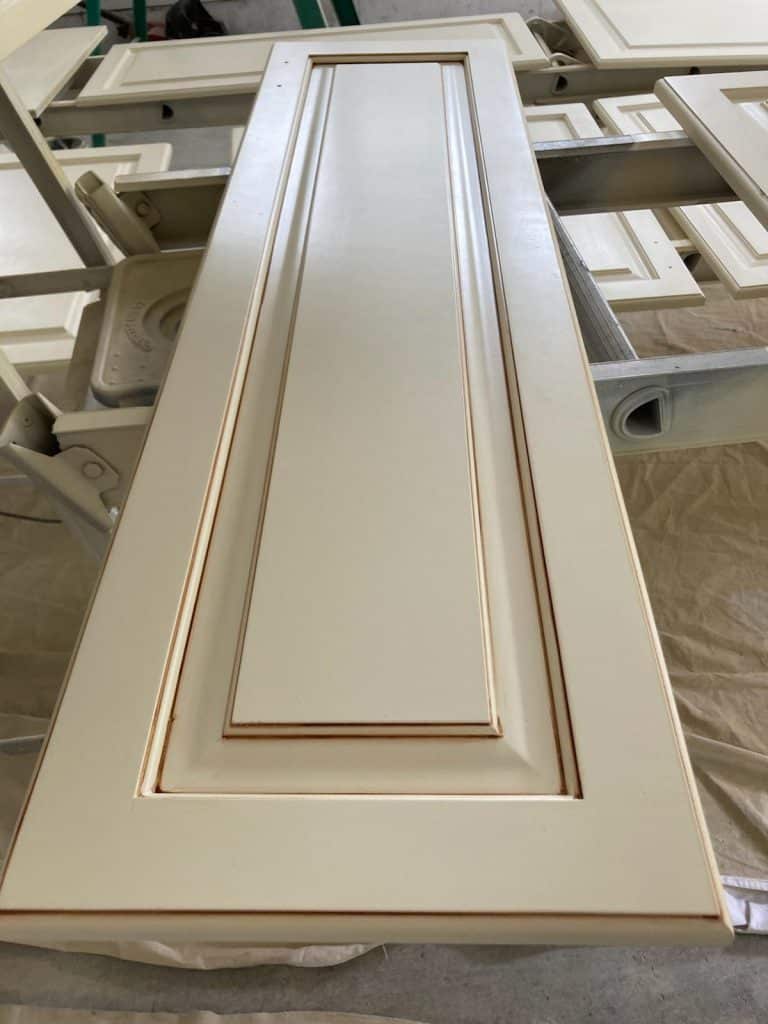 Peace of mind is a good thing.  We offer interior and exterior painting warranties for almost everything we do.   
Kitchen cabinets come with a 5-year warranty.
Painting over wallpaper comes with a 10-year warranty. 
Interior painting comes with a 10-year warranty. 
Exterior painting comes with a five or 7-year warranty.
All warranties cover chipping, blistering, peeling, and any adhesion problem.  They include all labor and materials when two coats of premium paint are applied.
Commuication, Communication, Communication
There is more to being a premier interior painting contractor in Arlington than painting straight lines.  Our process starts when we arrive at your home – promptly.   
From the moment we arrive, we listen and then advise the best path for your specific interior painting project in Arlington.
How long will you be living here?  Is washability important?  Do you need our assistance with colors? 
To best serve you for your interior painting project – we need to listen.
Communication Is Everything
In all of our jobs, the estimator, likely the owner, will also be the project manager on the job.  Having the same person who gave you the estimate and understood the nuances of the job leads to fewer delays, mistakes, and frustration. 
Proper Prep Work Is The Foundation To A Quality Paint Job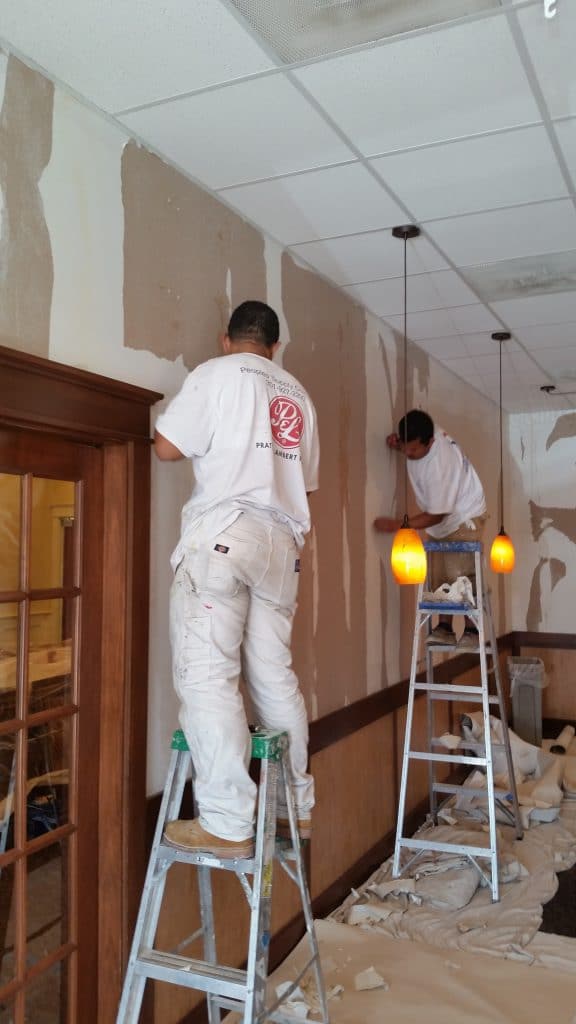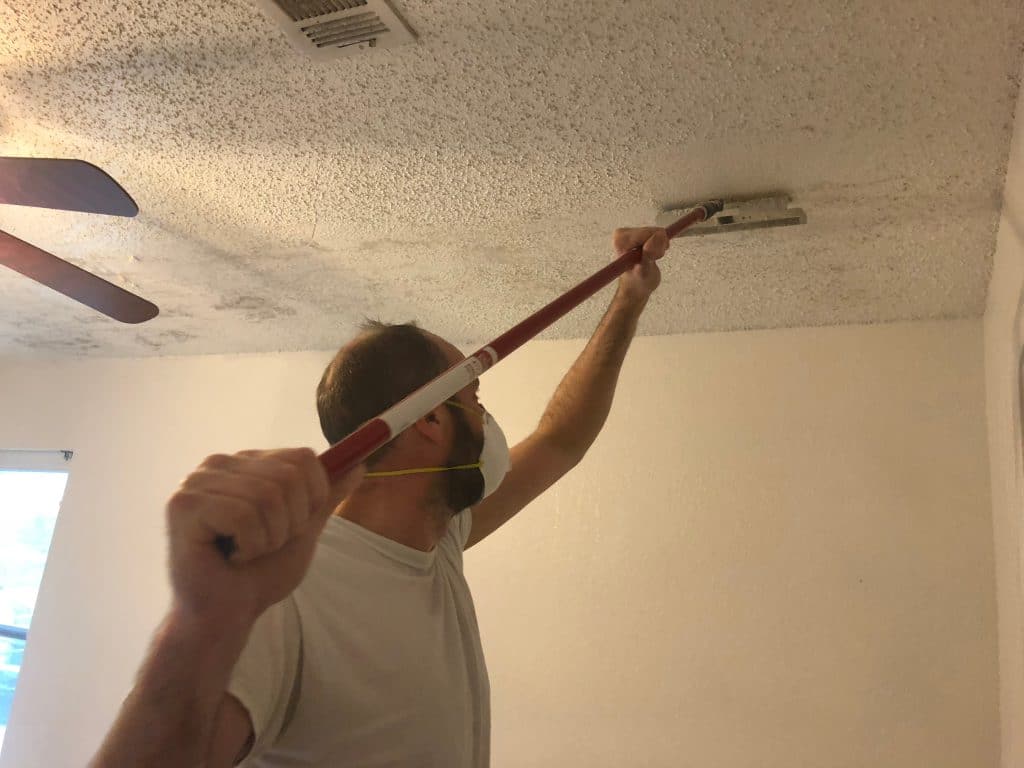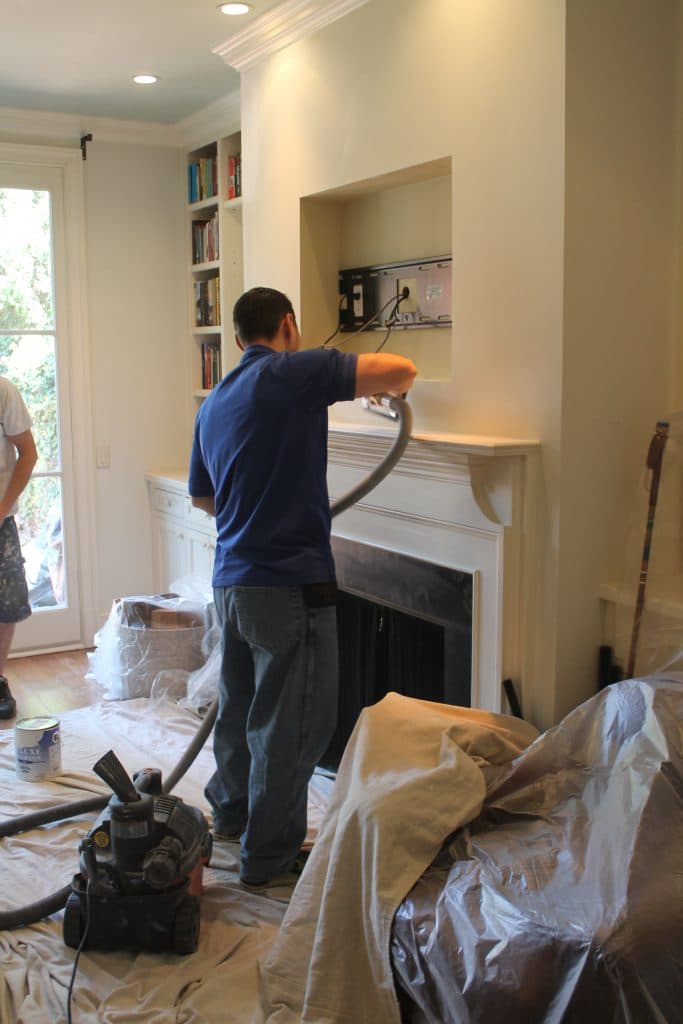 Interior Painting in Arlington:  the Prep Work
Prep work is vitally important for a beautiful interior painting job, and spackling is part of the process.  Unfortunately, when sanding the spackle without a vacuum attachment, the spackle dust carries. 
It is astonishing how few interior painting contractors own a vacuum attachment.  Spackle dust is very light and can carry throughout a house, even into closets.
We avoid this problem by sanding with vacuum attachments on our sanders, and it collects 95% of the dust before it has a chance to land where no one wants it. Arlington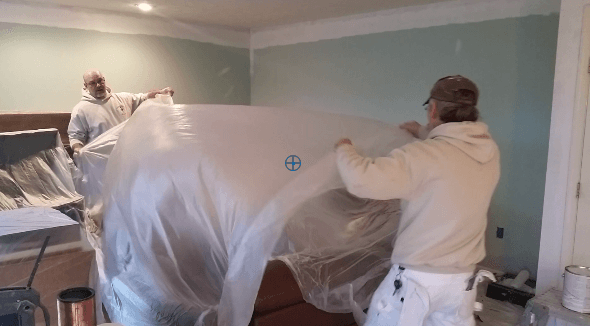 We Have Vigurously Tested Over 40 Interior Paints
Picking the right paint for your project can be tricky.  However, we have an advantage over other interior painting companies.  We have taken the time to test over 40 different interior paints!  
We test and compare the following:
Coverage
Workability
Washability
Durability
Self-priming
Ability to touch-up
                          Interior Painting: Choosing the Right Color
For about six years, we were stuck in the light gray spectrum for the most popular interior painting colors.  Fortunately, we are stretching out of the grays and whites.