Is Emerald Urethane Semi-Gloss A Good Value?
If you ask the staff at SW what their best trim paint is, they must mention Emerald Urethane Semi-gloss.  Every word on the paint can shouts smooth (enamel) and durable (urethane), premium (Emerald), and versatile (interior and exterior applications).  
So far it sounds great.  The only hiccup is that it retails for $109.  While contractors maybe have cost 40% off retail, DIYers may not be so lucky.
Here is some general information about Emerald Urethane Semi-gloss from Sherwin Williams Website
Zero VOC
Low Splatter
Water Clean-up
Can it be matched to any color?
Mildew resistant
Primer and paint in one
Smooth finish
Factors To Determine If Emerald Urethane Is A Good Value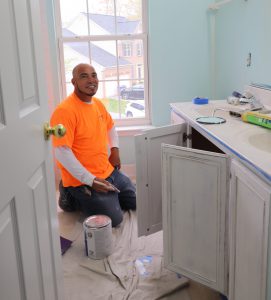 Workability

Washability

Coverage

Durability

Self-Leveling
Emerald Urethane Workability
Workability can be evaluated in three different ways.
First, how far can does it spread with one dip of a brush in a can.  To the best of my ability, I dip my paintbrush 1″ into the paint can and see how far I can make it go.  If I can paint for at least 24 inches, I grade it a 9.  If I can have it spread over 30," I grade it a 10.
Secondly, how easy doesEmerald Urethane Spread?  In other words, is it easy to work with?
Finally, what is the working time for Emerald Urethane Semi-gloss?
Spreadability – 33″ which gives Emerald Urethane a ten
Ease to Use – outstanding workability very easy to work with and does not run.
Working Time – Under normal conditions, Emerald has a working time of 2:15 which is excellent. 
Spreadability ……10
Ease To Use ………10
Working Time ….10 
Emerald Urethane Semi-Gloss Coverage
Coverage also called hide ability, is so important. In addition to inadequate coverage adding extra time to the project, it will also require more product.  Unfortunately, Emerald Urethane has moderate coverage.  For example, I painted Emerald Urethane White over a dark blue, and it needed a third coat for full coverage. 
When the colors were close, I could cover easily in two coats.
In addition, Cashmere and ProClassic had better overall coverage than Emerald Urethane Semi-gloss.
Coverage 8  
Emerald Urethane Semi-gloss Washability
Emerald Urethane Semi-Gloss has a nice smooth hard shell finish.  It feels durable and proved to be able to handle the stains that were applied.  All of my tests to date have tested the same 6 items:
Coffee (easiest stain to come off)
Redwine
Mustard (the most difficult stain)
Catsup
Pencil
Crayon
However, in a future test, yet to be published, I found Emerald Urethane Gloss did not hold up well to oils on kitchen cabinets.  In fact, Emerald Urethane Gloss was the first of 7 different paints to scratch off.
Washability 10
Emerald Urethane Semi-Gloss Durability:
After cleaning the products listed above off with Krudd Kutter, Spray Nine, bleach and water, and Simple Green there was no burnishing done to the paint.  The Emerald Urethane was very durable and washable.
Durability 10 
How Well Does Sherwin Williams Emerald Semi-Gloss Self Level?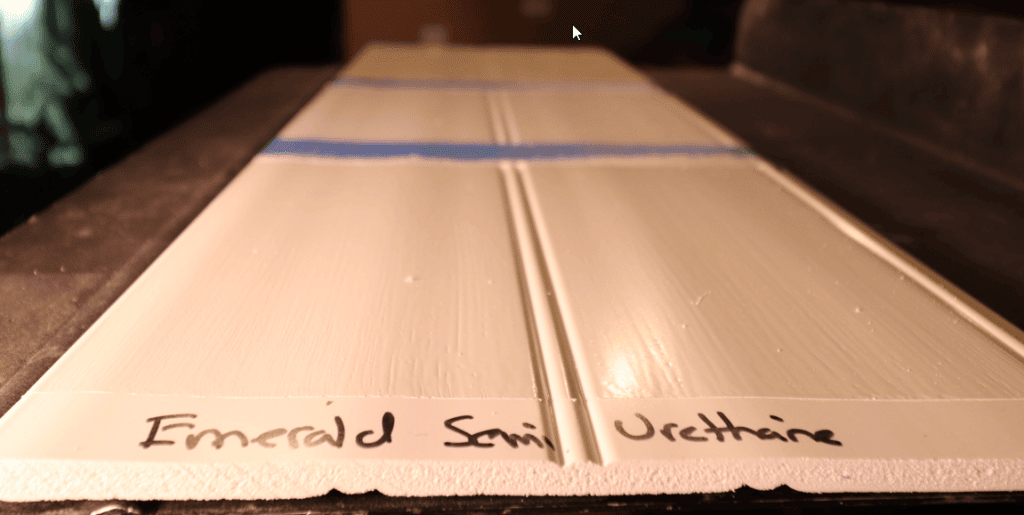 Sherwin Williams Emerald self-levels very much as many cabinet-grade paints do.  This paint has excellent self-leveling but it could still be improved by adding a latex extender or conditioner.
Self Leveling 10
                    Is Emerald Urethane Semi-Gloss A Good Value?
My method for determining the value may be different from yours.
But first, I want to know the cost of the paint (retail $92.00). 
However, it can be purchased on sale a few times a year for about $54.00.
Secondly, I want to factor in all the tests that I did and see how it stakes up to other comparable or lesser paints in cost.
As a painting contractor, coverage is important. The possibility of brushing an extra coat means lost revenue.  Therefore, I would be more inclined to use it when I can spray or when the color change is minimal.
Also, I would be eager to use it when the color change is not significant.  It is as easy to use as any paint on the market, which improves productivity. 
Where would I suggest using Emerald Urethane Semi-Gloss? 
Trim
Smooth Wood Doors
Mantles
Bookcases
Where washability is very important
For more information about Emerald Urethane visit https://youtu.be/7AiWlqzPXQY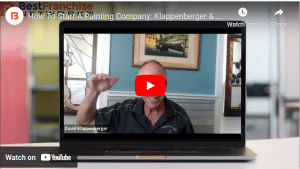 We were featured on Best Franchise Networks' Podcast – check it out!
Read More »