What Ben Moore White Semi-gloss Covers The Best?
Knowing what Ben Moore White Semi-gloss covers the best can save you the hassle of applying additional coats.  The paints below vary in price between $30.00 and $70.00.
           Do you get what you pay for with Ben Moore Paints when it comes to coverage?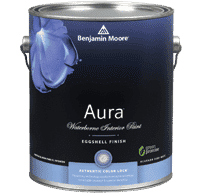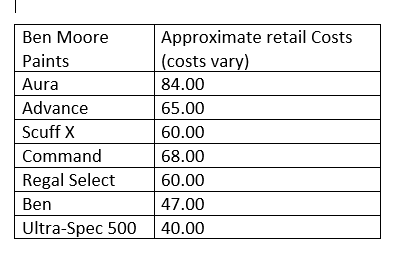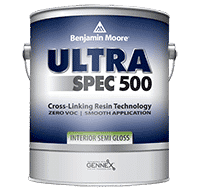 Why Do We Care Which Ben Moore Semi Covers The Best?
Are you a painting contractor that swears by a particular brand of Ben Moore semigloss? Perhaps you buy Aura because it goes on so easily and covers great.  But is it the best!  It certainly is the most expensive. 
But what if washability and durability were not necessary.  Furthermore, the surface has previous brush and roller marks, so self-leveling was not required.  The only concern is coverage.  As a painting contractor, I can think of multiple opportunities where coverage is the top priority. 
When Paint Coverage Matters
For example, when a customer is selling a home, you need something to cover the trim in one coat. 
If there is a slight color change, and you want to try to get one coat coverage. 
Whether you are a painting contractor or a DIYer, you probably have not had the time to test 7 different BM white semi-gloss paints.  
The Test
I applied 7 different white semi-gloss paints as evenly as possible on 3 different backdrops.  The 3 backdrops were an off-white, mid-tone, and dark brown.  Each backdrop had a one coat and two coat sample.  Six judges independently looked at all 42 samples to see which ones covered best in 2 coats.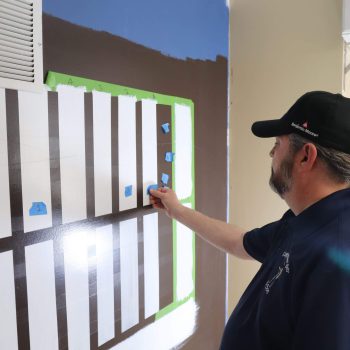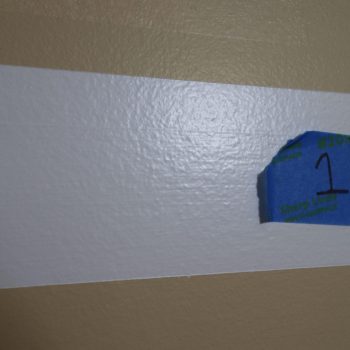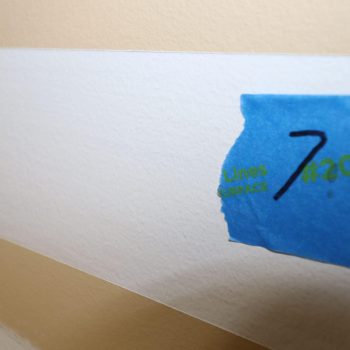 The judges were only looking at white samples of different paint.  In other words, it was a blind test.  In addition, I asked some of the judges not to touch the samples because I didn't want them to identify the paint by feel. 
  All judges score Ben Semi-gloss as the best-covering paint.  Yes, better than Advance, Aura, and Regal. 
Furthermore, all judges scored Ben Moore Command as the worst for coverage.
Ben Moore White Semi-gloss Paints Over Dark Color
Ben Moore White Semi-gloss Paints Over Mid-Tone Color
What Can We Conclude About Which Ben Moore Semi Covers The Best?
While some paints scores were all over the place, such as Scuff X over a mid-tone color, others paints scored very consistently.  
Whether you are a painting contractor or a DIYer, it's smart to know which paint covers the best.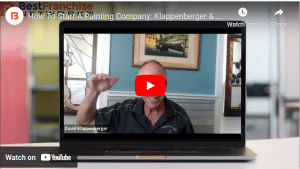 We were featured on Best Franchise Networks' Podcast – check it out!
Read More »