Thank you for your submission
We will be in touch shortly to schedule your FREE estimate and start your home's transformation
Want to get started immediately? Give us a call now by clicking the button below
Klappenberger & Son - Is Your Go-To Local Painting Company.
When it comes to hiring house painters in OKC, the quality of the painters is crucial for your satisfaction, whether it's for interior or exterior painting. Although customer service, communication, fair pricing, and warranties are important factors, the painters' quality determines the work's quality.
At Klappenberger & Son, we take pride in being one of the few painting companies that require our painters to complete a training program before working.
We have a library of over 50 training videos covering our best painting practices, including putting up color samples before painting, proper prep work, and a final walk-through.
Our mission is simple: to exceed our customers' expectations and build strong relationships with them.
If you are searching for OKC house painters, why not call a veteran-owned painting contracting company with integrity? 
Whether you live in Edmond, Deer Creek,  or anywhere around the OKC metro area, we are unaware of any painting contractor with a Superior Customer Service Offer or 5-10-year warranties on work.  
Klappenberger & Son is a full-service commercial and residential contractor. 
We have you covered whether you need interior or exterior house painters in OKC.  
Painted by Us - Just For You
Welcome to Klappenberger & Son, where a fresh coat of paint represents a remarkable transformation. Check out a few of our completed projects showcasing our passion and craftsmanship. From residential to commercial, we deliver exceptional results that exceed expectations. Experience the transformative power of Klappenberger & Son for your next project today!
We take the risk out of hiring a painter with our extra-long warranties on most of our work.
Year Warranty on Exterior and Kitchen Cabinet Painting
Year Warranty on Brick and Hardy Board Painting
Year Warranty on Interior, Stucco and EIFS Painting
Exterior Painting Serving Entire OKC Metro Area
We offer 7-year warranties on exterior painting when you have it primed, plus two top coats of quality paint.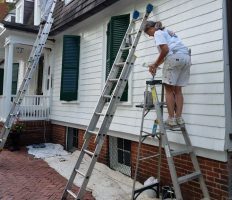 Our house painters in OKC know the products and processes to make the paint last for years. We know the weather and climate issues that your home will face.  We are dedicated to ensuring your house looks beautiful and will stay that way for as long as possible. We have all the experts you need under one roof for your exterior painting needs and so much more.
Besides the improved curb appeal and sense of pride you have when your home's exterior gets a fresh coat of paint, repainting your house will reduce future repairs.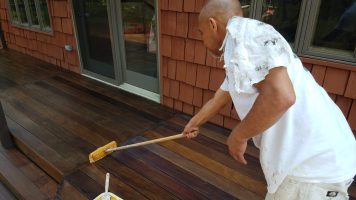 Regardless of the season, it is never fun to look out your sliding glass door and deck crying for help.  You have three choices. First, you can buy some heavy-duty blinds and not look outside.  Secondly, you can clean and seal the deck yourself.  Or finally, you can hire a professional painting contractor to get your deck back to its best formal self.  
We can't do anything about the hot blistering summers or the changing seasons, but we can prep and seal your deck to make it look beautiful and fully functional.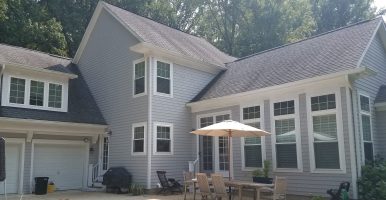 Vinyl & Aluminum Siding Painting
Our highly trained, experienced exterior painters can apply a variety of paints and protective coatings to enhance your property's vinyl or aluminum siding. 
The Klappenberger & Son team has the skills and experience necessary to get the job done on time, on budget, and according to your exact needs and standards.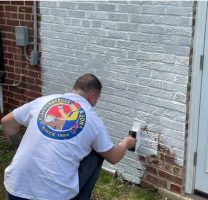 Brick Painting and Lime Washing
Painting brick has become increasingly popular over the last few years.  There are two dominant reasons.  First, it can bring uniformity to the home.  When a home has a mixture of different siding, painting everything one color can make the house look bigger.   Another reason is that much of the brick from the '60-the '90s just looks dated.
Fortunately, Klappenberger & Son can help you through all the necessary steps. First, we can do any necessary repairs to brick or concrete.  Secondly, we can help with color consultation and apply samples for your approval.  And finally, we can prep and paint your home to give you years of enjoyment.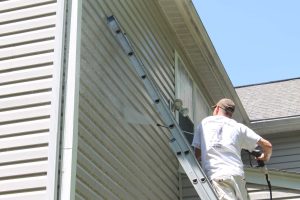 Our philosophy for power washing is to let the chemicals do the work, not the pressure.  The right chemicals and the correct amount are the perfect recipes for a quality cleaning job.  
Cleaning exterior surfaces before painting or staining is a must. As professional painters in OKC, we know the best cleaners to prepare your house for paintintg and not hurt the environment.
We have over 30 years of experience cleaning all surfaces and using environmentally green products whenever possible.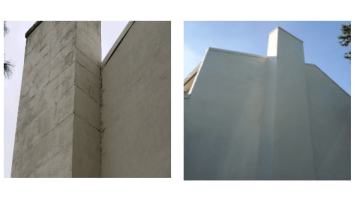 As foundations settle, stucco can begin to crack.  Klappenberger & Son is an expert in stucco repairs, including concrete and EIFS substrates.   We follow industry best practices to have the cracks filled correctly and disappear. 
If your home needs stucco repairs, trust Klappenberger & Son to be your stucco experts. 
A Commitment To Craftmanship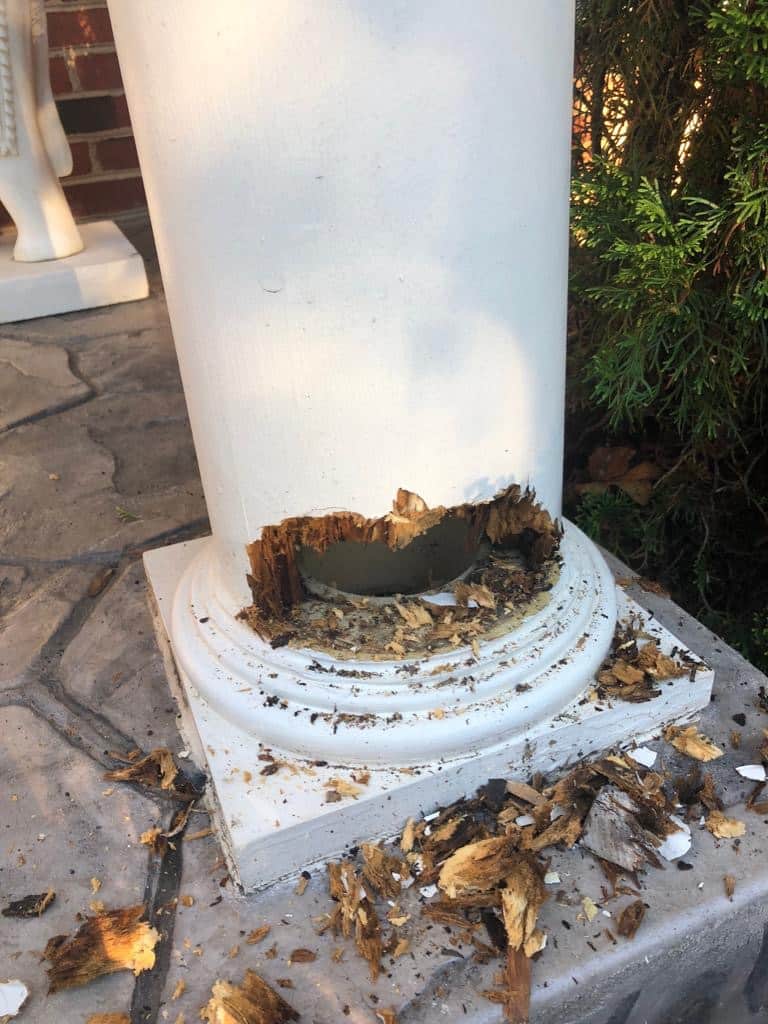 Rotten Wood Repairs
I don't know if it is harder to find skilled carpenters or exterior painters in Oklahoma City, but it's nice to have both under one roof!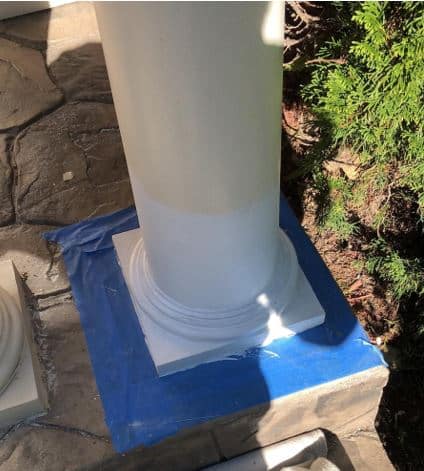 This repair should last for at least five years. When it is time to replace, we suggest installing a fiberglass column instead of wood.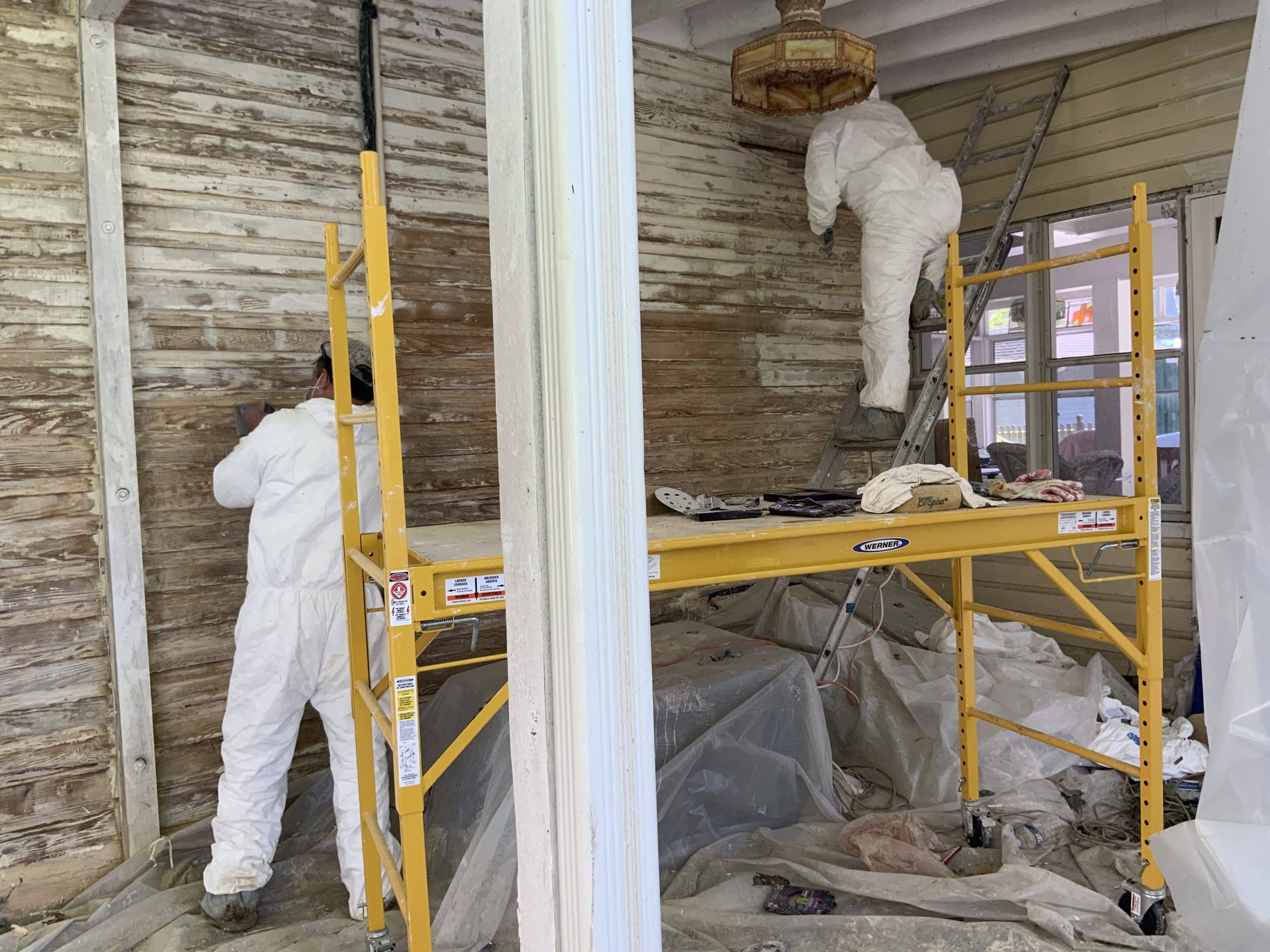 Heritage Hills Historic Restoration
Homes built before 1978 can have lead paint. If you suspect lead or would like us to test areas for lead, we can. In addition, if lead is found, we can encapsulate or remove it following strict Federal Guidelines.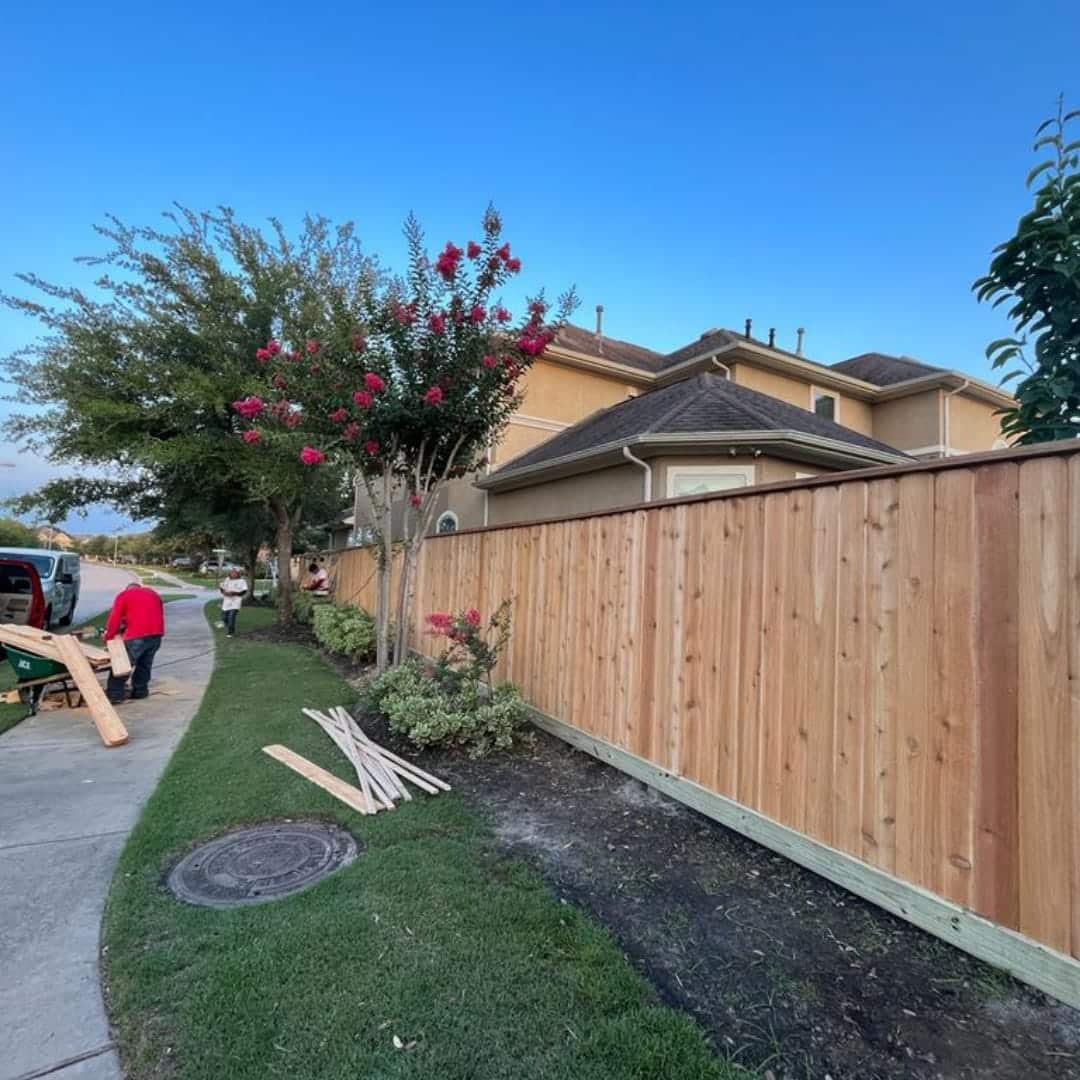 Klappenberger & Son is a one-stop-shop! Whether you need a fence replaced or a bathroom remodels, we have a full line of services in addition to house painting in Oklahoma City.
Interior Painting Services
Discover the exceptional custom interior painting services of Klappenberger & Son in, offering a seamless experience and delivering exceptional results for every home.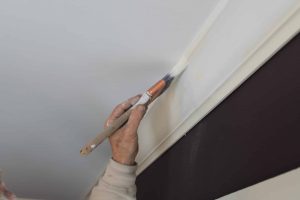 Fewer things can transform a house, like interior painting.  Whether you are changing colors on the walls, trim, or ceiling, they all can dramatically affect the room, and the ahh moment lasts for years.
However, finding a professional interior painting contractor or the time to do it yourself is not always that easy. 
We have developed a Superior Customer Service practice that goes into every job.  Every interior painting job we do has specific steps that we take.  These steps are to ensure daily communication and the quality control of work.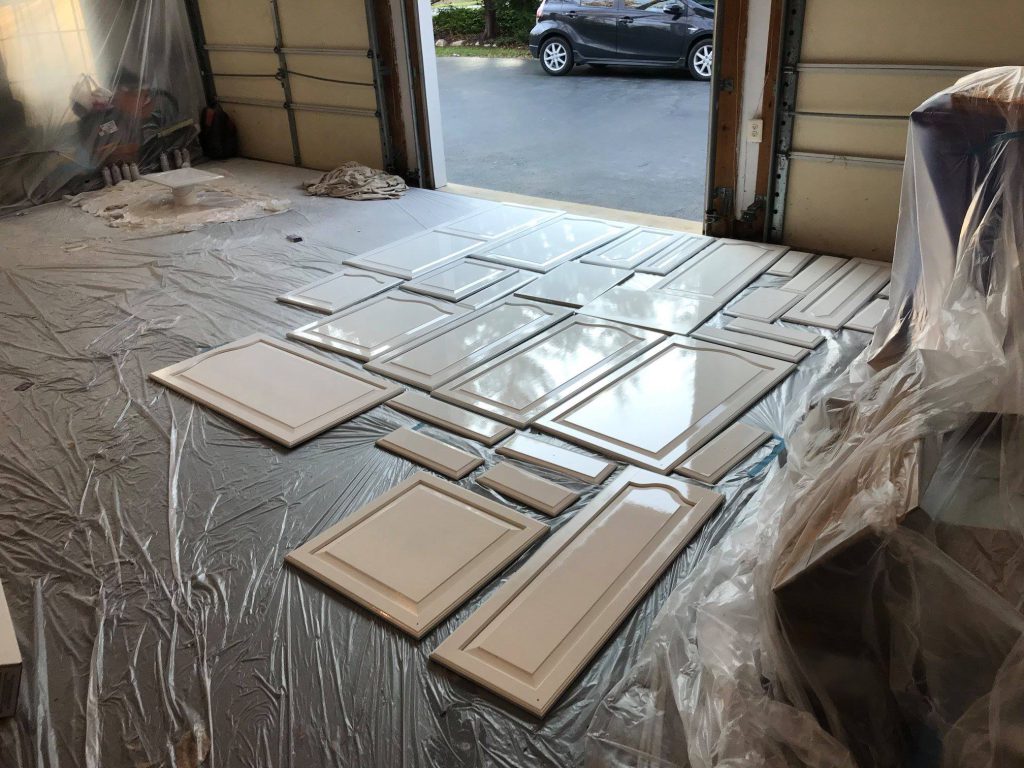 Your kitchen is one of your house's most buzzing and active rooms.  It should be functional and attractive for family gatherings, parties, and just enjoying a cup of coffee in the morning.  Painting kitchen cabinets can be time-consuming and mistake-ridden without the proper experience.  At Klappenberger & Son, we have over 30 years of kitchen cabinet painting experience.  We tested dozens of kitchen cabinet paints and learned which ones to use and which to avoid.
Our goal is to make your kitchen reflect your style and make it the perfect place for your family and friends to enjoy food.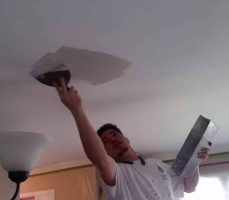 Are you tired of looking at cracked drywall or that hole in your wall?
 Klappenberger & Son is a professional painting business that can repair and install drywall.  Commonly, these cracks are caused by temperature changes that cause expansion and contraction. 
If your home needs drywall repair, reach out to the experts at Klappenberger & Son to perform fast, efficient, and top-quality drywall repair, installation, and finishing services.
Anyone who has attempted to remove wallpaper knows that it is one of the most tedious tasks out there.   At Klappenberger & Son, we have countless hours of experience at this thankless job using the proper tools and techniques. Let us do the hard work so you don't have to.
Wallpaper removal and painting in just a tiny space can take 2-3 days.  Hiring a professional company like Klappenberger to remove wallpaper and paint allows you to enjoy your spare time.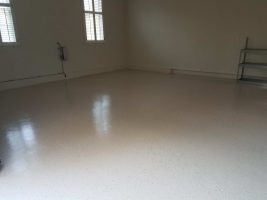 Few things clean up a garage better than an epoxy floor coating. 
Protecting your concrete floor and having an attractive garage sounds like killing two birds with one stone.  
Interior Color Trends 2023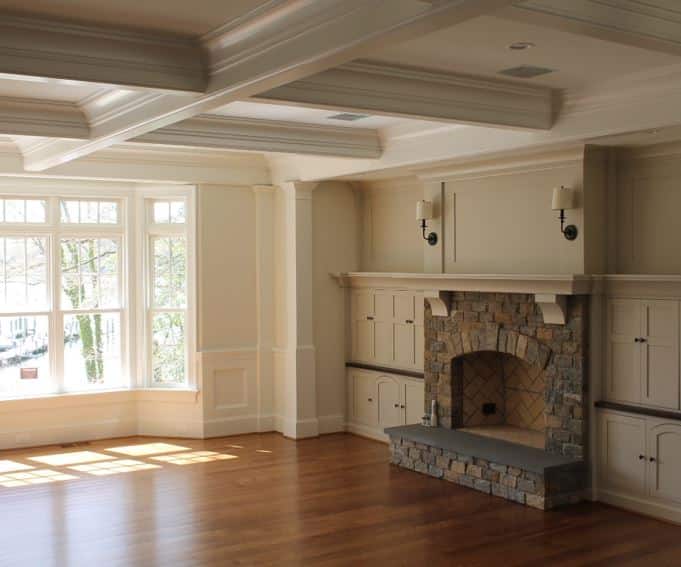 Easy On The Eyes
Neutral Colors on walls can be a compelling backdrop for artwork and furnishing. If you would like assistance with colors, we can help. We have prominent 8.5" x 11" 2022 trending colors and will help you find the perfect color!
The Wow Effect
High gloss on ceiling? Sure, why not. Flat black Tri-corn from Sherwin Williams on the walls offers a slightly different texture and color. Let our top-of-the-line house painters in the OKC metro area create that Wow room for you!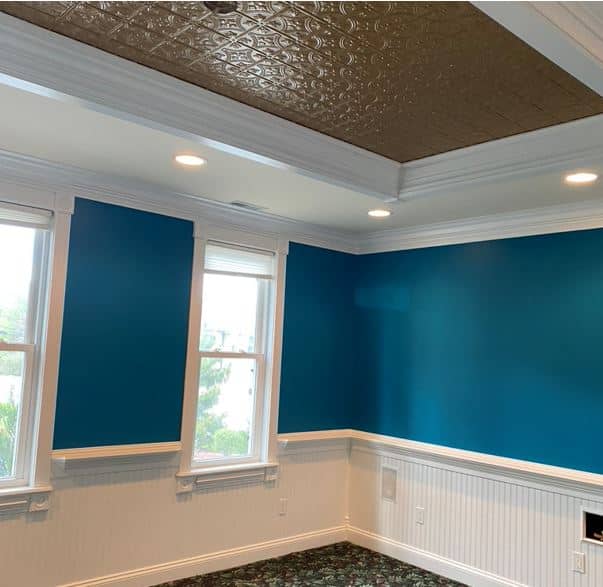 Devil Is In The Details
Ceiling tiles, wanes cote, and some interesting color combinations make working at this home office more enjoyable. We can't be your boss, but we can change the mood of your room. Not bad for a painter in OKC
Aaron came to our home and gave us an estimate which was a good bid. We called and within a day Aaron was here to start the job. Explained what he was going to do and did the job very well. I would highly recommend this company. We will use them again. Thank you Aaron for a job well done. Aaron is very personable and professional. I definitely would consider them professional painters in the OKC area. 
-Sheila Lacey | Nichols Hills
Let Our Painters In OKC Become Your Go-To Painting Company
At Klappenberger & Son, our skilled team members are committed to excellence. Punctuality, clear communication, and delivering on promises are our guarantees, while also customizing our approach to fit seamlessly with your daily routine.
 Klappenberger & Son is proud to offer its clients the best painting services. We offer various painting services, from staining a deck to painting your house inside and out. You may depend on us to offer house painting in and around your community in Oklahoma City.
We met Ron and Danelle in a paint store. Ron could tell we were having trouble figuring out what kind of paint to choose. He offered to help us. They came to our house and showed us some of their work and what paints would work best and helped with the color. We had just had the house painted by another painter and it was poor quality and the color was awful. Ron and his crew came back to Dallas and repainted our home, including repainting our kitchen cabinets. Everything turned out fabulous! We would highly recommend hiring Klappenberger & Son!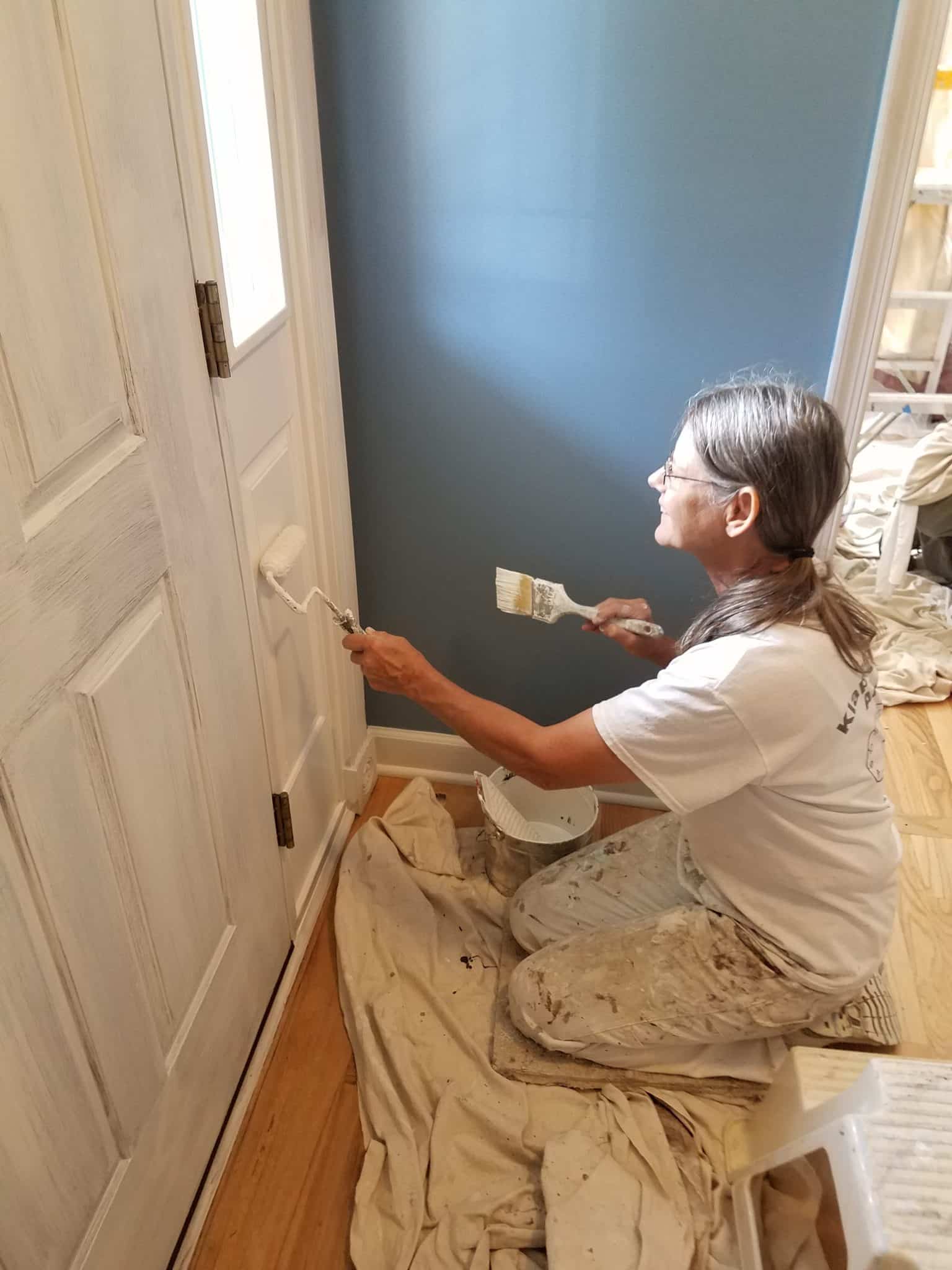 You'll Be Amazed By How Your Home Looks With New Paint - What A Transformation!
We pride ourselves on an excellent customer experience.  This is why over 90% of our clients would recommend us to friends and family for interior, exterior and cabinet painting.
Over the past 30 years, we have perfected our process and communication.
So, what can you expect from us?
Schedule Your Free Estimate
Are you ready to get started?
You deserve a beautiful home, and Klappenberger & Son – OKC wants to help you get it. On-time and on budget is our number one priority for you.