How Can I Find the Best House Painters in Fairfax Virginia?
Finding the best house painters in Fairfax, VA is as easy as knowing what questions to ask.
Let's review a few questions that you should ask any painting contractor that you are thinking about hiring. Their answers should help you determine whether they are just "Chuck in a truck" or a professional painting contractor.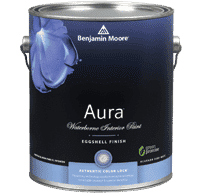 First, let's discuss the paint itself. If you are painting the exterior of your Fairfax home, you'll want to know the paint type. If the painting business use an average quality paint (or lower), this is typically a sign that they will cut corners.
High quality paint is always used by the best house painters. Using a premium brand of paint, such Ben Moore Aura, does not affect the price much and makes the finished product look much better!
So, question 1 for finding the best house painting company in Fairfax is:
QUESTION 1: What type of paint do you recommend for the exterior of my home?
Next, let's talk about how much paint should be used.
The number of coats matter!
Does the house painting company recommend applying one or two coats of paint?
Applying one coat of paint costs less but will certainly fail much sooner. This means that it will need to be painted again.  Paint manufactures, such as Sherwin Williams and Ben Moore, do not offer warranties on paint unless two coats are applied. 
There is a reason for two coats (and it not to sell more paint).
Two coats of paint on the exterior of a home give added protection! It can mean the difference between the paint lasting 3-5 years or 7-10 years. The additional cost for a second coat of paint is typically only about 35% more.
Why?
Because the prep work has already been completed!
Question 2 for finding the best painters is: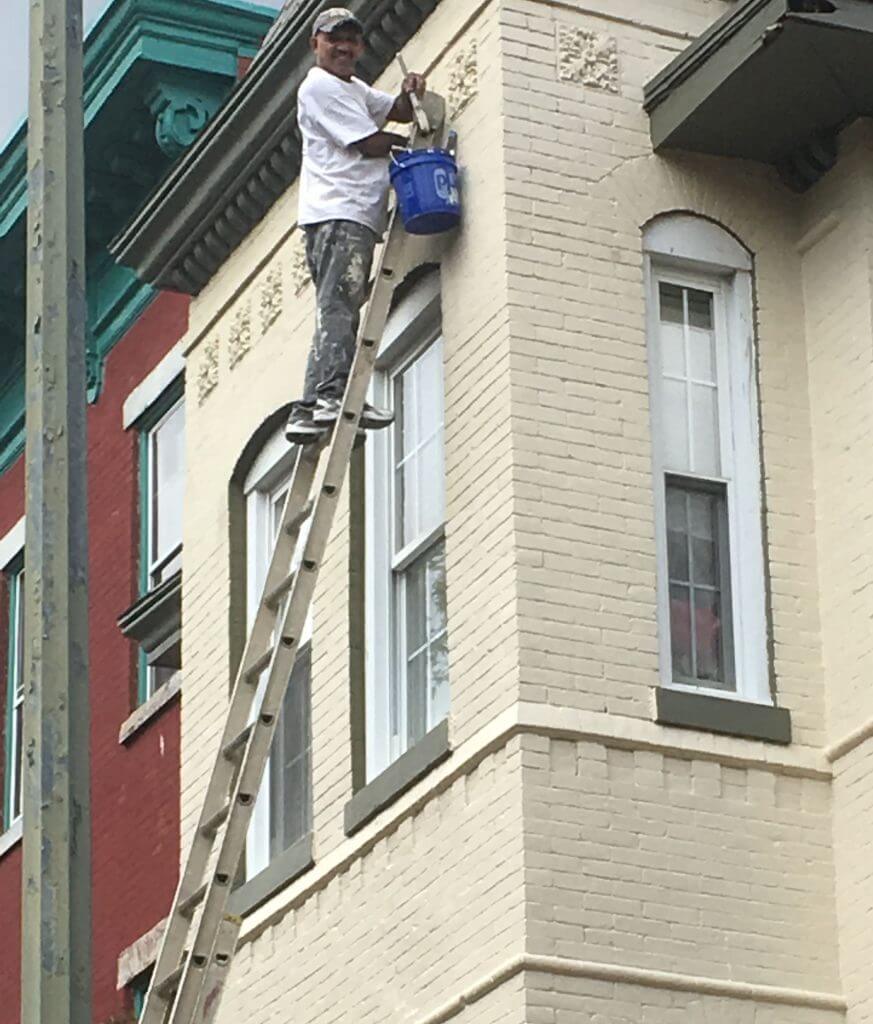 QUESTION 2: How many coats of paint do you recommend?
Knowledge and experience are critical for finding the best painter in Fairfax.
Now, if you want to find the top house painters by you, it requires you to find someone who has knowledge, lots of experience, and the desire to do things in the customer's best interest.
Knowing the best primers, topcoats, and application methods are paramount to getting your money's worth from your painting project.
For example, there is a tool called a moisture meter. It measures the moisture level in wood.
Thus, this $30 tool should be in every painting contractor's tool bag (and used frequently). It doesn't matter what type of prep work you do, or products you use, if the moisture content of the wood is above 16%, there is a great chance that the paint will peel prematurely. 
Therefore, a great question to ask a painting contractor is:
"Do you have a moisture meter? And what is the maximum amount of moisture that is allowed by the manufacturer prior to applying the primer and topcoats?" 
If the contractor can't answer this simple question, I would hesitate to use this painting company.
QUESTION 3: Do you use a moisture meter on your projects?
QUESTION 4: What is the maximum moisture rating to paint wood?
Checking Painter References
Next, let's talk references and reviews. There are many benefits to checking both new and old references of a business.
By talking to a few recent clients of a painting contractor, you may not have the full picture when it comes to work quality. They can tell you if they showed up on time, how clean the project was and if the painted lines were straight. However, the most important thing to know is whether the paint job will last for years to come!
It is important to get references from both recent and past jobs of at least five years or more. The old references will answer the most important question:
"Does this paint job last?"
QUESTION 5: Can the painting contractor supply new and old references that you can talk to in your area?
[Side Note – My Opinion Only On Review Platforms]
Probably the most common way of checking the credibility of a painting company is to look on the Internet. Typically, Google reviews are the most accurate reviews. Other third-party platforms tend to be less detailed. I have no statistical data to back that up, however, I have found this to true and so have many other franchisees of mine.
If a painting contractor only has a handful of reviews, that is probably not enough to make an accurate determination.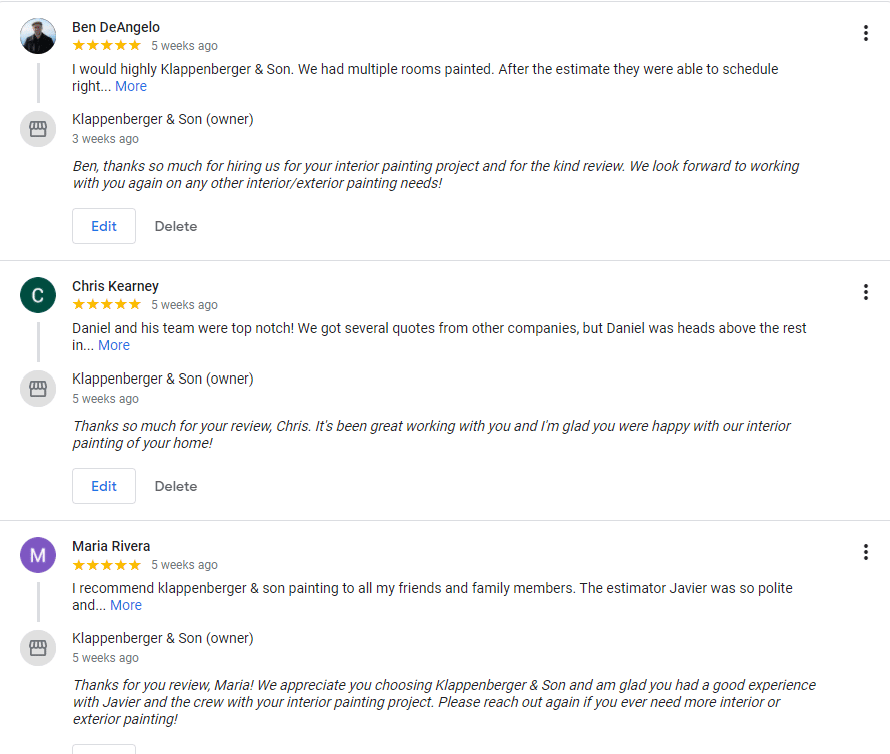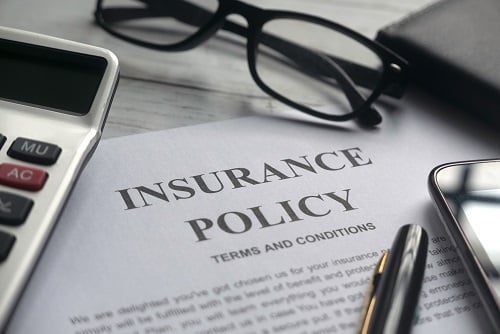 The best painting companies in Fairfax will have a license and insurance. Typically, it is a good idea to ask for a certificate of insurance before you begin your painting project. A contractor can easily provide this proof via their insurance company. The insurance company will send you this document directly. This process ensures that you can be certain that the details were not altered, and the document was not compromised.
Frequently, painting contractors are licensed by the state, and sometimes by their county. This information is easily obtained by asking for the contractor number. Most house painters will also have this information prominently displayed on their website as well.
QUESTION 6: Can you please provide me with your license number and have your insurance company send a COF (certificate of insurance)?
Warranties For Painting Projects
Most painting contractors have very limited warranties. They typically don't offer more than a year or two. Klappenberger & Son offers warranties as long as five to seven years.
Warranties are tricky in the painting and handyman industry. Some small companies might say that they warranty their work. However, if there is a problem, they never come back to fix it.
If you are having work done at your home, it is advisable to ask about warranties.
QUESTION 7: What type of warranty do you offer and does that include labor and materials?
Want To Find A Professional Painting Company That Checks All The Boxes in Fairfax?
Klappenberger & Son would love to offer our answers to the above questions:
Our Franchisees always recommend premium grade paints from Sherwin Williams, Ben Moore, PPG, and Fine Paints of Europe.
We generally recommend two coats of paint on most surfaces unless they are protected from the sun and rain.
We use moisture meters.
If the moisture content of the wood is above 16%, there is a great chance that the paint will peel prematurely.
Klappenberger & Son has been around for 32 years and have thousands of references and experience.
All franchisees are fully licensed and insured.
We offer 7-15 -year warranties